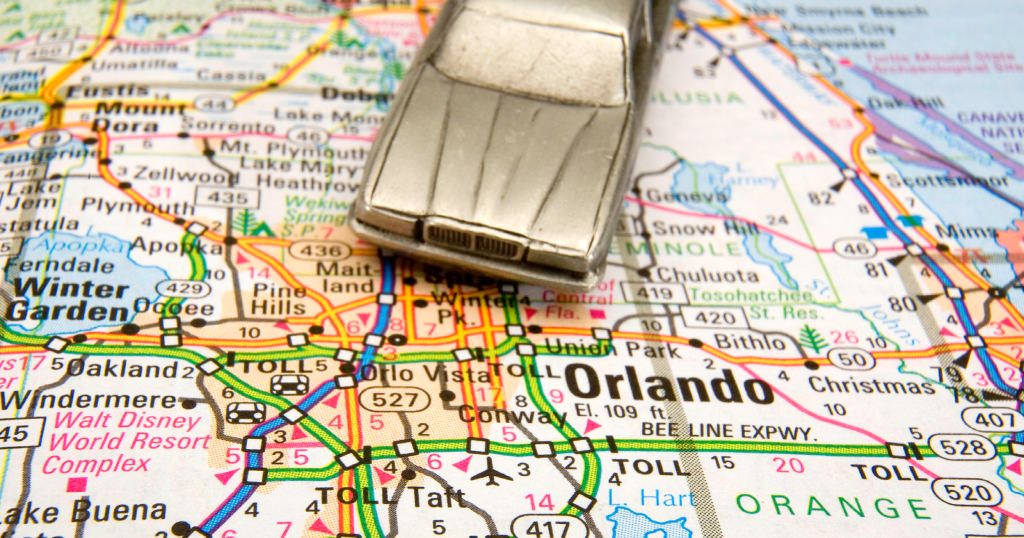 Everyone loves to discuss about being at Disney World, but getting to Disney can be it's own adventure. I'm lucky, in my relationship, my husband does 90% of all the driving. So I try to make the other aspects of the trip my top priority.
If you are on a tight budget, driving can save quite a bit when your have a large crowd going to Disney World. Every year my husband's family would make the trip down to bring in the New Year. We would caravan from North Carolina down. The stories were always great from the road trip we all took together.
Why Drive to Disney World?
I've covered taking a train to Disney, I've talked about why Southwest is my favorite airline to Disney. So it's about time I cover driving to the Walt Disney World Resort. So let's get it out of the way, I live 10 hours by car (with a stop or two) to Disney World. A direct flight is deceptive in saying it's the best way only being 1.5 hours. I like having different options, and my husband always likes to know the cheapest option when planning a Disney World trip.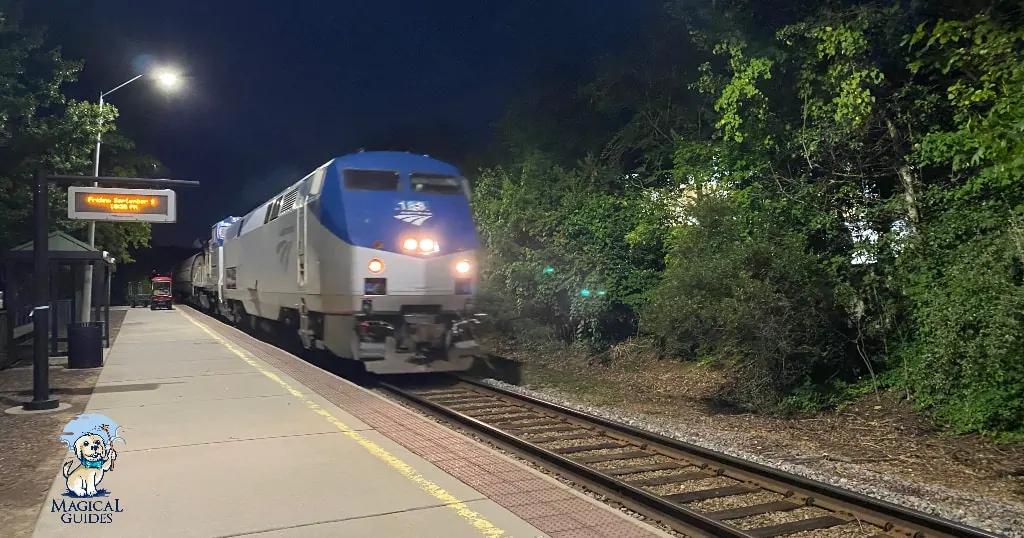 My train ride took over 15 hours to get to Orlando
Flights take 6 hours if you look at getting to the airport, waiting, and getting to the resort after landing.
Flights get delayed, baggage can get lost, or turbulence.
Air travel and taking the train has it's place as neither my husband or I have to be active during the bulk of the travel.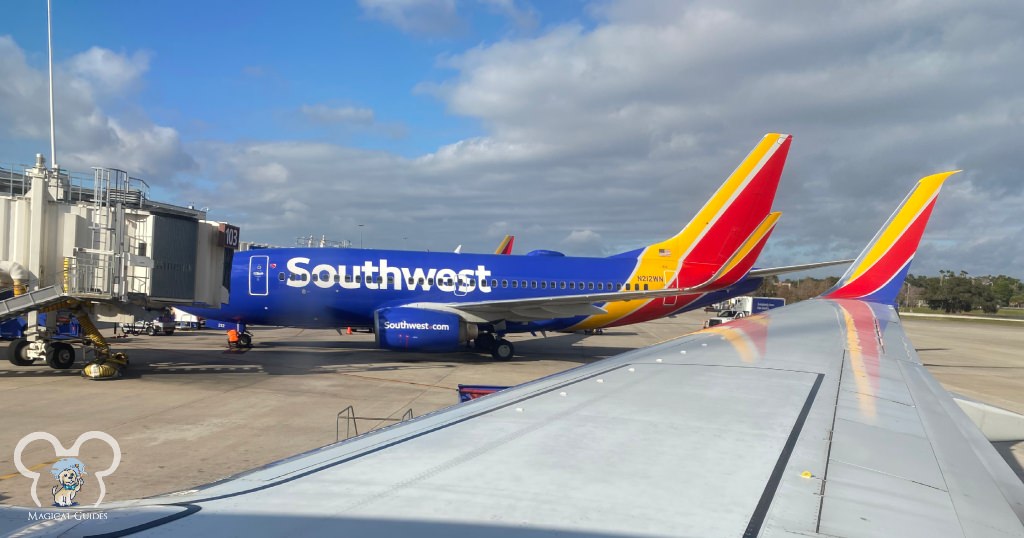 Why Driving is Still Cheaper Than Flying to Disney World
Gas prices have increased for cars and flights. This makes day-to-day driving more expensive, but even more so when planning a vacation. Flights across the board price wise have increased approximately 25-30% since the pandemic.
So by the time you book a one way ticket, you might find that it's cheaper to drive to Disney World.
If you decide to drive to Disney, you'll want to factor in the cost of gas, any hotel stops, and food along the way. Don't forget about car maintenance and wear and tear.
When flying, you have to consider the airfare, travel insurance, and fees like baggage costs and selecting your seats. The free transportation from the airport to the Disney resorts has ended. So don't forget to factor in the extra travel expense.
How to Save Money by Driving to Disney
Plan Ahead
Have an outline of your route before you head out, and what the best time to head out it. For my route I-95 can be a stand still around Savannah, Georgia. So I try to not to time my arrival into that area around rush hour if I can help it.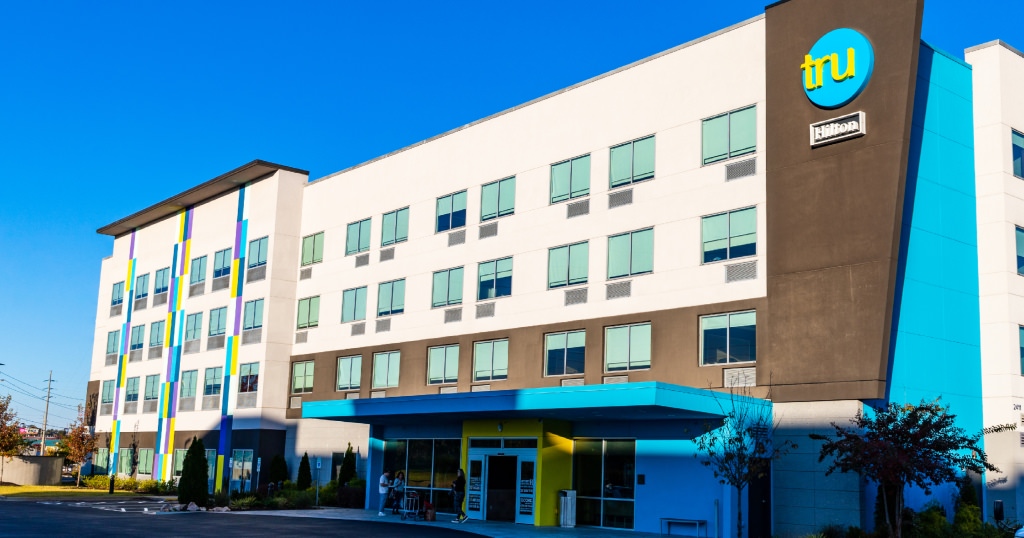 Figure out how much driving you will be doing each day, and an idea of any stops you might want to make. When we are traveling with Walt our golden doodle, we split up the trip with a night stay at the many hotels along the way. This helps us drive 5-6 hours each day with out feeling too overwhelmed with the car ride. Our next stop is only 2.5-3 hours away, and stopping for the day is only 2.5 hours from the first stop.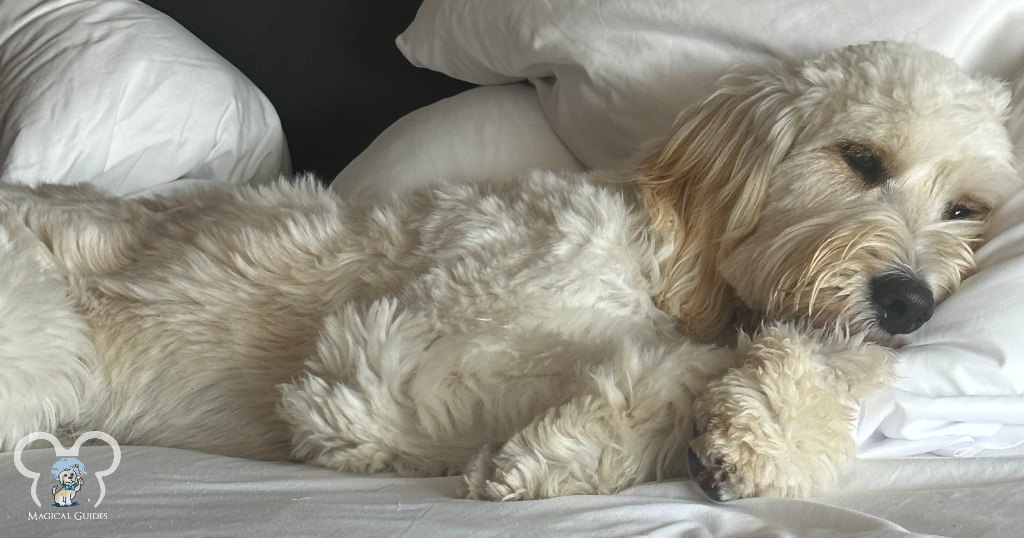 I always enjoy when entering South Carolina or Georgia as they have such nice rest stops to welcome you. As you get further into the state, they aren't as nice. So that another reason my husband likes Buc-ee's for planned bathroom breaks.
Read Also: Secret Disney Outlet to Buy Gifts and Souvenirs
I also recommend updating all your apps like Google Maps, or Waze before embarking on the journey. Ensure they are setup to how you want to travel. I'll never hear the end of it from my father-in-law when my Waze didn't avoid the $1 toll road going to Walmart.
Bring Snacks and Drinks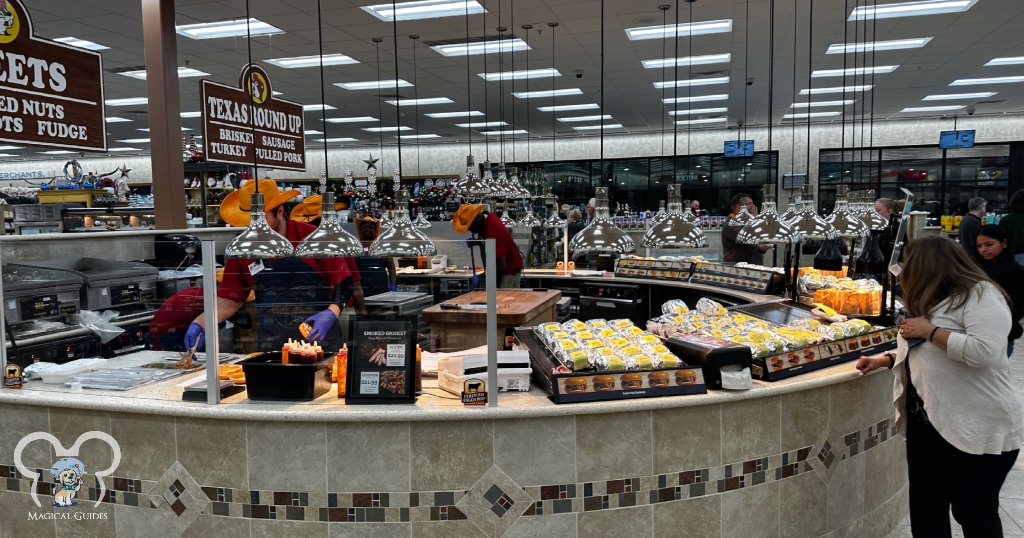 My husband loves to make planned stops at the Disney World of gas stations coming down I-95 called Buc-ee's. The gas station has 100 gas pumps, nice clean bathrooms, places to take Walt our golden doodle to walk, and food.
If this will be your first time visiting a Buc-ee's travel center, keep in mind that you will spend almost an hour here. It's quite overwhelming for your first visit. You will see so much, and so much chaos you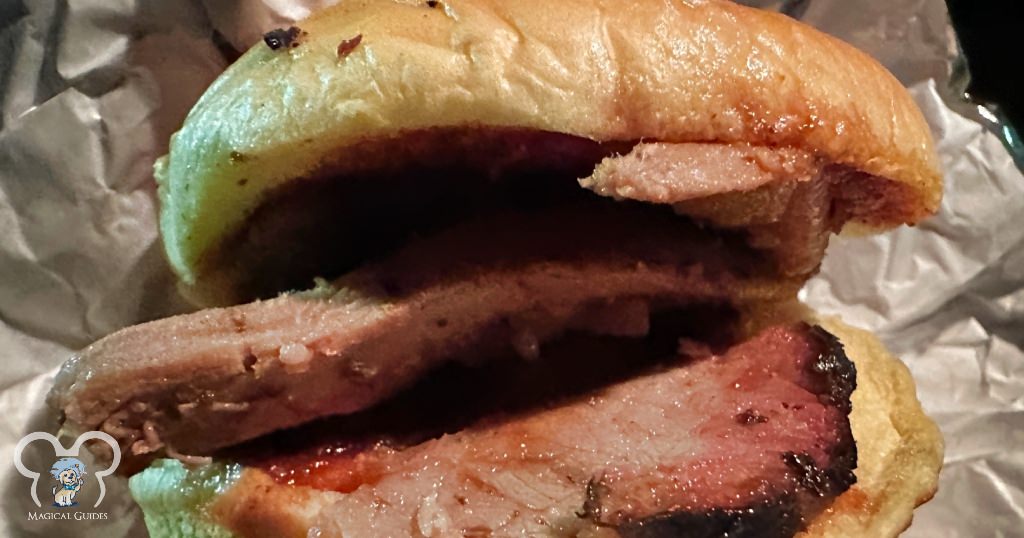 Keep Kids Entertained
I'm not a parent (yet), as a teacher I know it's important to keep the kids entertained on trips. You know your kids the best, and screen time is a personal choice as a parent. I would not recommend filling their time 100% with screen time on the trip.
If you do want to show them movies and TV shows, be sure to download them to your tablet from Disney+ before the trip. Wifi and cell service can be spotty along your trip.
Tips on How to Save Money on Gas when Driving to Disney
Optimize Mileage
You can optimize your fuel economy by not bring an aggressive driver, and avoid start and stop traffic. If you are taking I-95 watch out around Savannah, I swear there is always a slow down near there.
Google Maps (and I assume other navigation apps) shows which route will use less fuel. They are able to calculate this based on the road layout and traffic patterns. I'm always surprised by a 10 mile longer route is 25% more fuel efficient than another route due to less stops.
Use Your Cruise Control
When we travel my husband likes to get into the right lane and set the cruise control on. He isn't afraid of passing a tractor trailer or slow driver, he likes the steady flow of traffic. When I asked him about this he said this was another way to save gas. I thought he was joking, but he can save almost 15% on fuel costs on a trip. So consider that if you or your spouse are aggressive drivers.
Get a Car Checkup Before Leaving
Proper maintenance on your car is crucial before a big road trip. So my husband usually takes our car into the shop for a looking at a week or so before our schedule departure date. This ensures if any part is on back order it has time to come in.
Not to mention changing an air filter, or rotation of tires can help you save fuel. Another perk of a tire rotation can help with road noise, meaning a more enjoyable car ride. If you're going to be stuck in a small space, annoying road noises can cause headaches, or become annoying.
Don't forget to make sure your tire pressure is correct. Under and over inflated tires are dangerous, especially going 70+ mph. I recommend getting a tire pressure checker and leave it in the car at all times for your journey.
Pack Light (or lighter in my case)
My husband never understands why when I travel I need a large suitcase. It is personal preference, but I'd rather have options for things like DisneyBounding. When you're packing for a road trip though, it can be more beneficial if you don't try to pack your whole closet. Less weight in the car means the car has to work less to move you and your stuff across the sunshine state.
Use A/C Effectively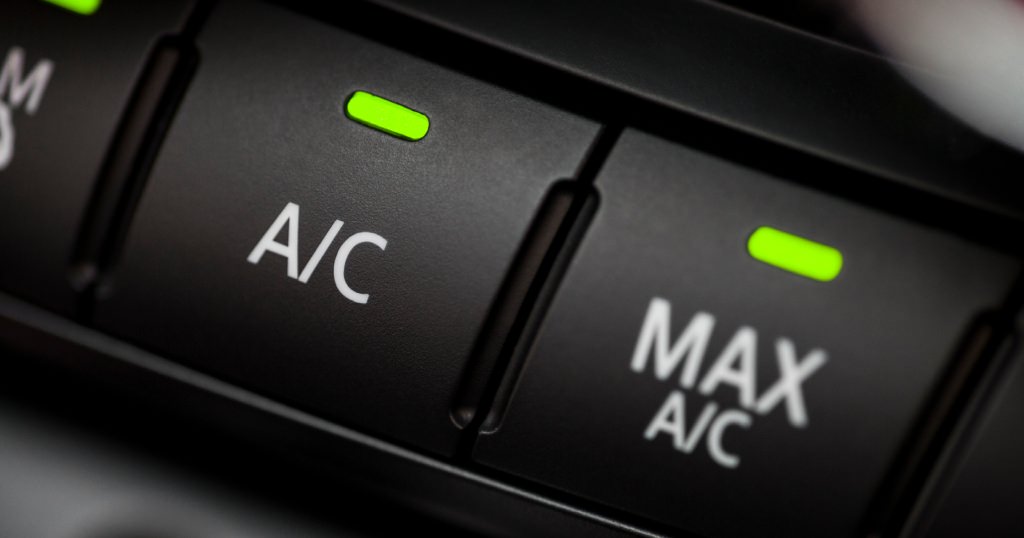 Driving with the windows open uses more gas than running the A/C. Using the AC at full blast will use more gas. You might not be able to turn off the A/C during the scorching Summer months, I get it. Know that it's better to keep the car at a consistent temperature rather than extremes.
Scout the Cheapest Gas Prices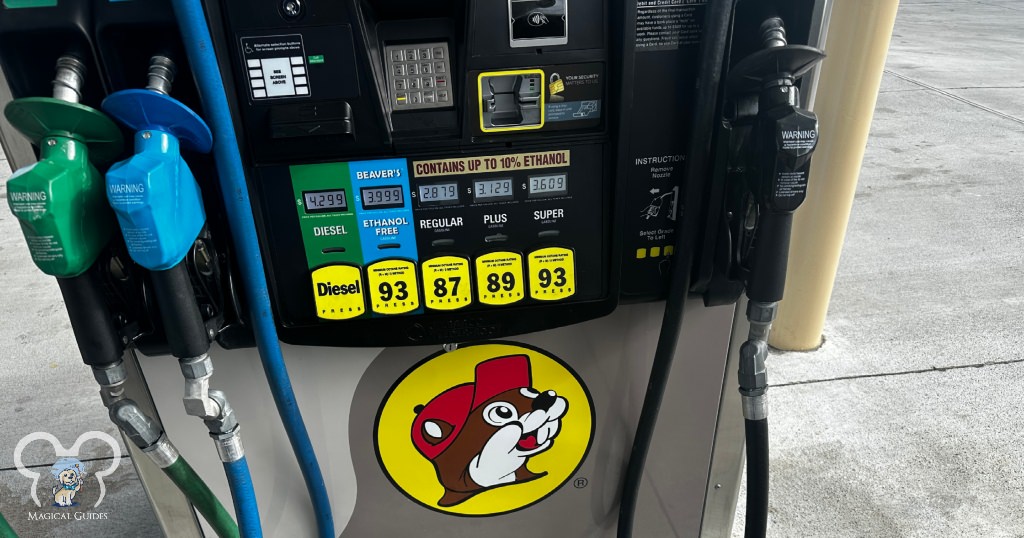 Along with planning, I know that South Carolina has a much lower gas tax than other states I come to. So I usually scout a stop there. We are lucky as there is a Buc-ee's travel stop in Florence, South Carolina. It's also a great half way point for us to stop for clean bathrooms, cheap gas, and snacks.
You can also check gas prices along the way with using the built in features of Google Maps. I also will use the Gas Buddy app to help me find gas stations in the middle of no where.
If you have memberships to Sam's Club or Costco, there are a few along I-95, so you can save a fair bit there. You should plan ahead when you will be driving by so you know that they are open.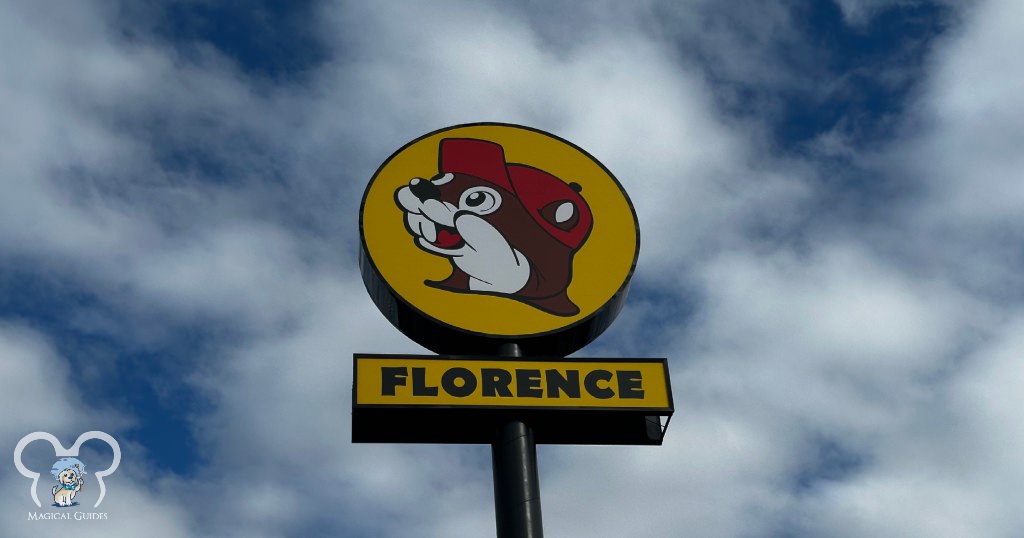 I know we don't cover which credit card you should put travel expenses on here, but we should. My husband loves to maximize credit card points so we can stay at hotels for free. If you think I should cover more topics like this, let me know in the comments below.
Benefits of Driving to Disney World
When you drive to Disney World, and pay the associated fees there are a lot of benefits you get. It doesn't mean that you can't take Disney transportation, because you can. It means you have access to the whole part of central Florida, and all the things Orlando has to offer.
Driving to Disney Means Freedom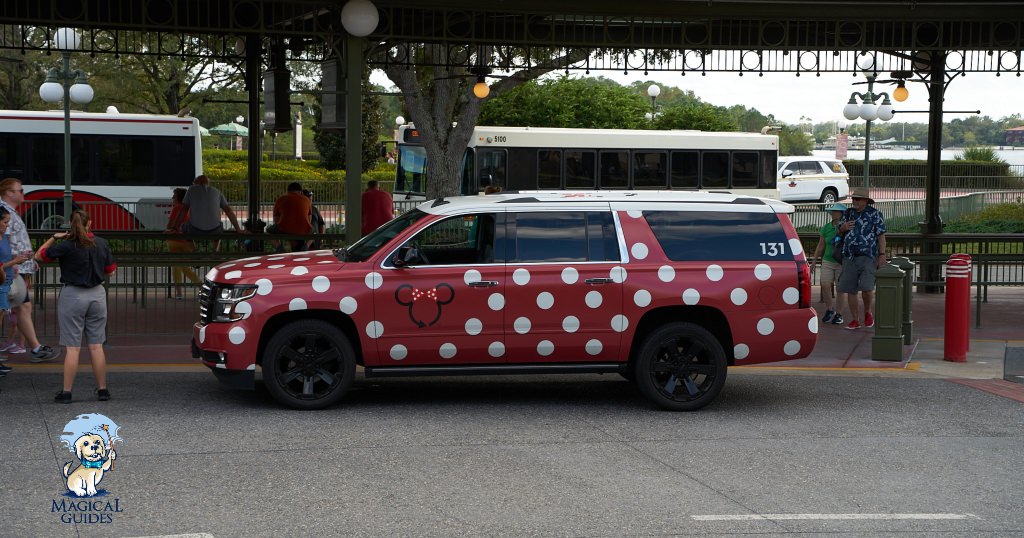 Being inside of the Disney bubble meant that Disney was going to get every dollar you had to offer them. With you having your own car you can even take a day off from Disney and check out the other theme parks near by. It's a whole lot easier to get to Universal Studios when you have your own car, instead of paying for an Uber or getting a rental car for the day.
Read More: Best Way to get to Universal Studios From Disney World
Save Money on Food by Driving to Disney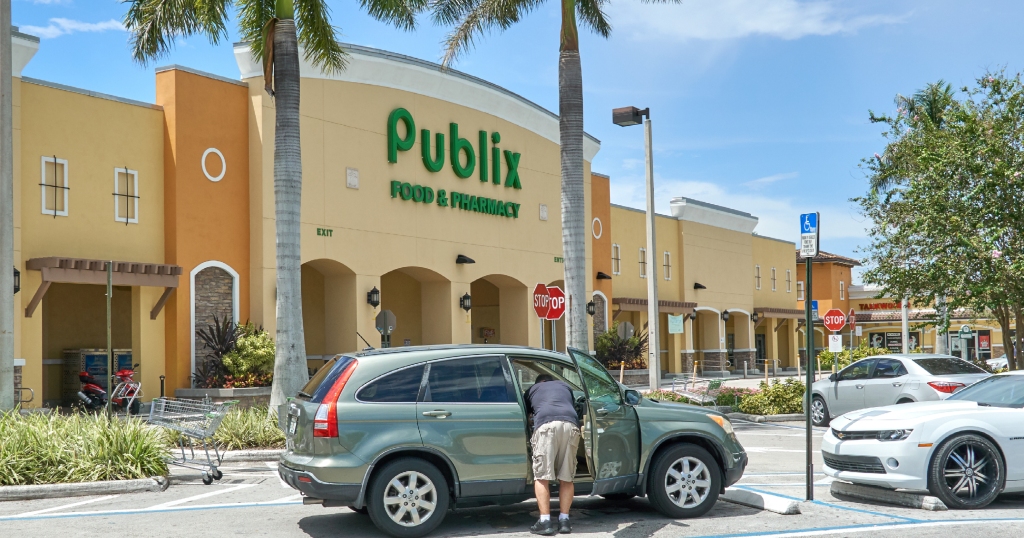 Another cost that can be high when going to Disney is food. Instead of having groceries delivered to your resort going yourself will save money. You can ensure you get exactly what you are looking for, or a substitution that you will be happy with. So take that opportunity and visit the closest grocery store like Publix. I highly recommend trying a Pub Sub with their chicken tenders.
You can also ensure some groceries are kept cool, instead of sitting in the bell hops areas. Especially if you plan to make things to carry a picnic into the Disney parks you can save a lot. Picking up groceries for light breakfasts also makes a huge impact on budgets. So don't overlook this aspect of driving to Disney World.
Driving Saves Extra Transportation Costs
No Magical Express from airport – (discontinued at the start of 2022). So that means you will have to book alternative transportation if you come in via airplane or train. Sunshine Express or Mears Connect are a few options. You can always fall back to an Uber or Lyft from the airport. If you want to go over the top and spend money, there are Minnie Van's (Chevy Suburbans).
Driving Saves Time
I'm the procrastinator in my relationship. If my husband tells me we have to leave at 3:30pm, we're lucky to leave by 3:45pm. Hey, that's me, so love me for my imperfections. When we are on Disney time though, we have a bit more structured time setting.
Waiting on a bus to go to any park, or reservation is gone when you drive to Disney World. Instead of planning to leave at least an hour before our reservation, we can leave in like 20 minutes before.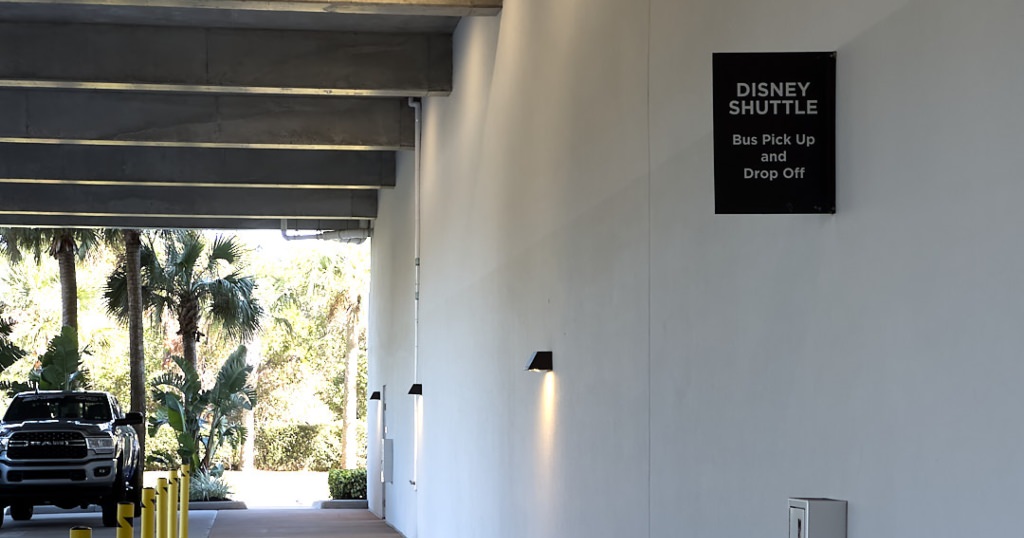 (no waiting on transportation and getting to your reservation late)
The Real Cost of Driving to Disney World
You can estimate your cost to drive to Disney using a cost of driving calculator. (link: https://www.travelmath.com/cost-of-driving)
Enter in your location and choose Disney World as your destination to calculate the estimated cost of gas. Of course, you will want to factor in all the stops for food. If you bring your own snacks (that you bought at a much lower price than gas stations sell them for) you have already saved money!
Here's what it cost me to drive to Disney World in December of 2022 for our trip that lasted 9 days. Here are a few things to know specifically about my trip.
We drove a 2012 Honda Accord that gets 30mpg.
Driving directly to our hotel the JW Marriott Orlando Bonnet Creek Resort is 600 miles.
We had Walt our dog, so hotel fees were higher as we have to pay those.
We spend way too much money at Buc-ee's gas stations for food, and t-shirts.
Our total for driving to Disney World was $802. some of that could have been avoided, had we not stopped with our dog to midway to sleep. A 10 hour car ride isn't that bad. Walt doesn't love the car, and neither do I, so any excuse to get out is had. We could also do more of the car maintenance ourself, reducing that by half. So in reality if drove straight thru, and did our own oil changes etc, our cost to drive to Disney World would have been $482. That's a big difference in prices and cost savings of 50%!
Parking Fees at Disney
Don't forget to factor in parking fees. Disney's value resorts charge $15 per night, moderate resorts are $20 per night, and Disney's deluxe resorts are $25 per night. Disney has announced that complimentary self-parking is returning to ALL Disney resorts effective January 10th 2023!
The theme parks parking fees range from $25-$50, with oversized parking and preferred parking as options. If you're already paying the resort parking fees, parking at any of the Disney World theme parks is free.
If you have a valid disability permit you will still paying the parking fee at the theme parks. Your parking space will be closer for easier accessibility.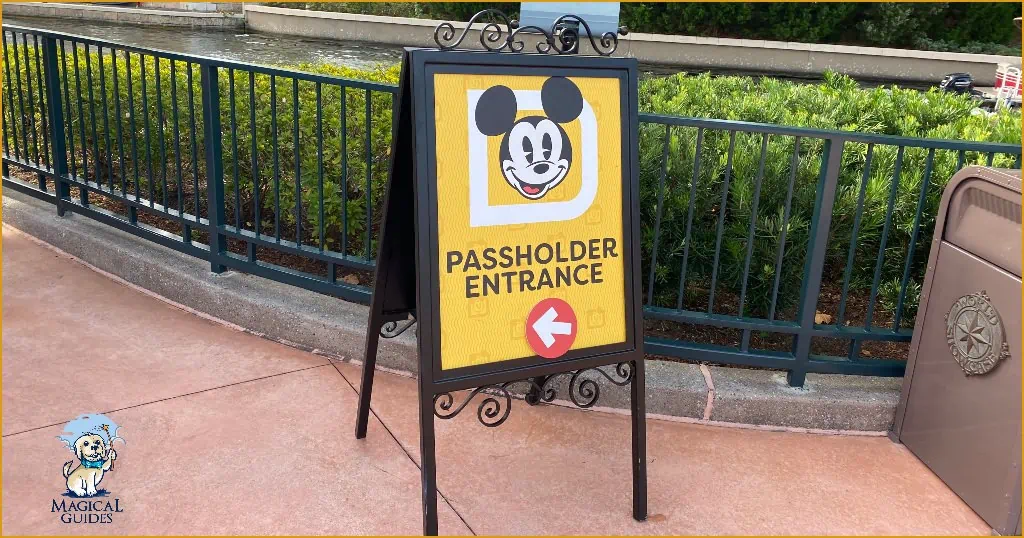 Disney Vacation Club Members are not charged parking fees when staying at a DVC room. If a DVC member stays at a non-DVC resort the parking fee will be due.
Annual passholders can avoid the parking fees at all four theme parks. Passholders will still pay for parking at any Disney World resort hotels.
Free Day Parking
Standard self-parking is free when dining, shopping, and visiting Disney Resort hotels. Keep in mind that you must have a reservation, and can't resort hop(with a car at least). Also remember, that you can not park and go to a park. They do keep a watchful eye on the monorail resorts, particularly during the busy times.
So, How Much Does It Cost to Drive to Disney?
After you pay for an oil change and gas-up, you can save money on your drive to Disney World by driving , buying bulk snacks and drinks, and planning ahead. The cost to drive to Disney World can be affordable if you take the steps above.
Sure, you could spend hundreds of dollars on gas for your road trip to Disney. It's a lot less expensive than thousands of dollars you may spend on flights.
Local Information for Motorists Driving to Orlando
First thing I'd recommend if you're driving in Orlando, is to get a sticker or device to save on tolls. My husband always say he's going to order a toll (NC Quick Pass) to save 50% off the tolls. Yes you can pay for the tolls with cash, but we don't travel with a lot of money. This is one extra cost that can be avoided, as one wrong turn and you can be on the many toll roads Florida has.
Link to https://www.fl511.com/ and mention the app that can be used to navigate accidents and other traffic conditions.
Is it worth going to Disney in 2023?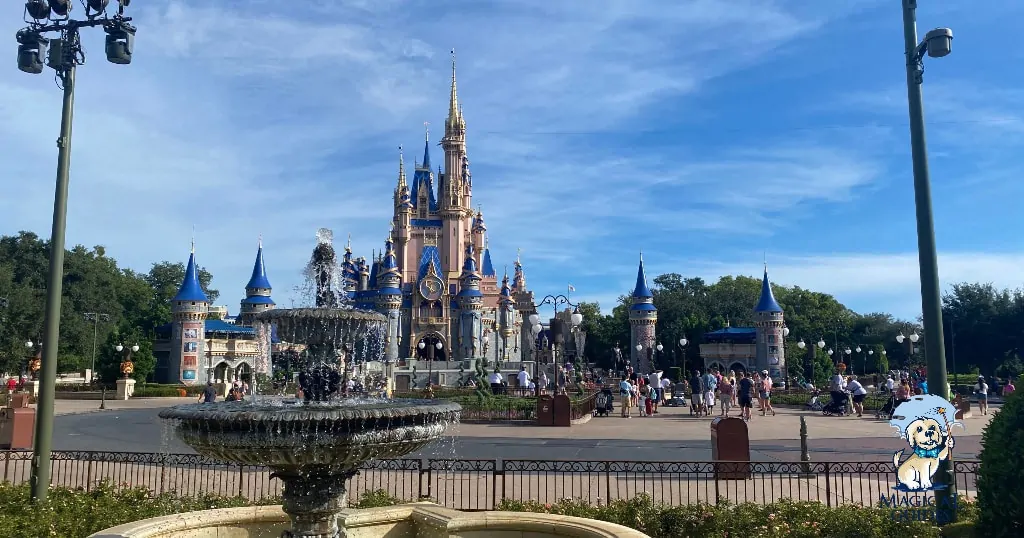 With even more attractions opening, 2023 is turning out to be a great year to go to Disney World. The Tron coaster will open in Magic Kingdom along with the train returning to service. Tron should open to the public in the Summer of 2023.
Know that Splash Mountain is closing for a retheming to Princess and the Frog. It is also mentioned that the fastest coaster at Disney World, Rock 'n' Roller is also slated for closing. The Skyliner will also be closed for service for only a few days. This will take place starting in late January of 2023.
Don't forget that EPCOT always has festivals, as well as the new Guardians of the Galaxy coaster open now.
Is it cheaper to fly or drive to Disney World?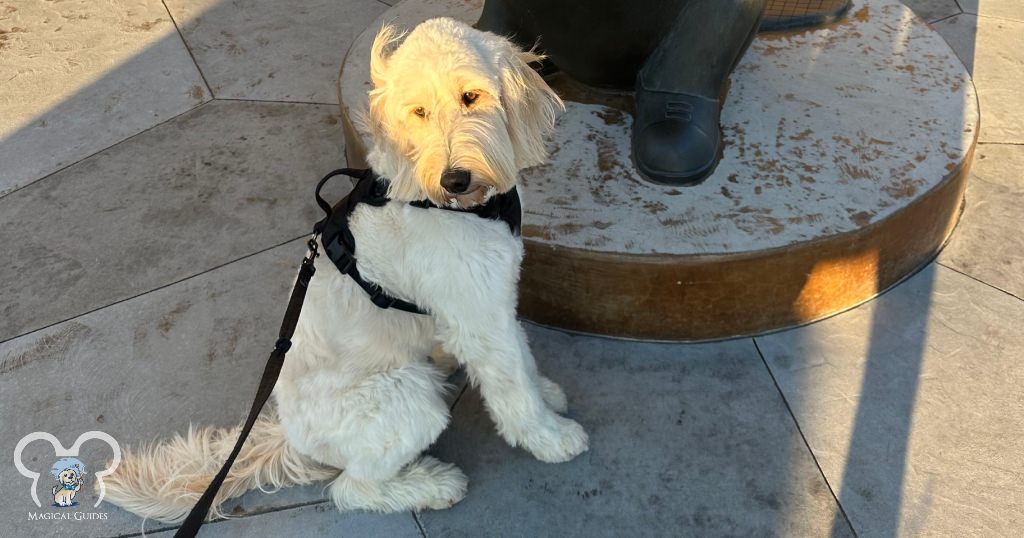 Depending on the time of year, and your needs, either can be the answer. If you're bringing your pets to Disney World like we do, driving is the only option.
If you're going for a quick weekend trip and live over 6 hours, I would book a flight. I like taking Southwest to Disney World. I know some might have an averse affect right after their issues during Christmas. They're still better than flying Frontier airlines, and usually cheaper.
Can you drive your car to Disney World?
You can drive your car to Disney World. Know that you can't drive up to the Magic Kingdom. You will park at the Ticket and Transportation. The other parks have parking lots outside of the entrances. That doesn't mean you won't walk, as it can be long. I hope that Disney will bring back all the trams to the parks.
If you're looking for the address to to Disney World for your GPS or phone, see the article I linked above.
How can you avoid Disney parking fees?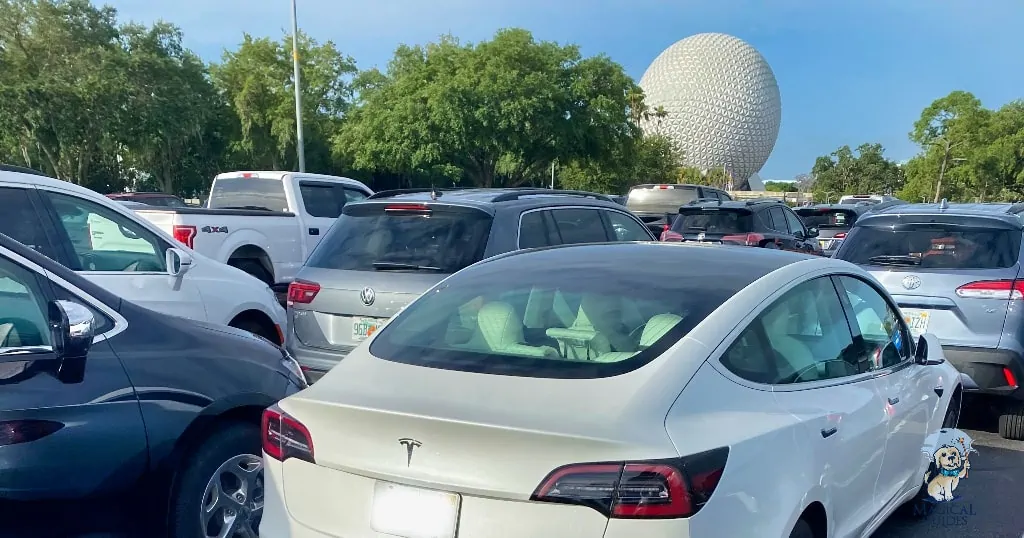 Standard parking is complimentary if you stay at the Campsites at Disney's Fort Wilderness. Each campsite provides parking space for one (1) motorized vehicle.
Annual Passholders do get complimentary parking at the Disney's theme parks. This benefit is another perk why I choose to renew my annual pass. This perk is not extended to resort stays for passholders.
If you are looking how not to pay for parking at Disney, unfortunately it is not something that can be avoided. Another option is to stay off property. Staying at locations near Disney Springs for example can have a reduced if no parking fee. You may also qualify for Disney perks like early entry.
Here are a couple of ideas to avoid parking fees at Disney:
Stay at a one of the many vacation homes for rent (think AirBnB)
Stay at at Disney Vacation Club on points (consider renting them)
Booking a hotel room thru Priceline (to get your stay lower to offset
We have heard and seen not to to incur the parking if we do not leave the property with the car. What I mean is, to get back into the resort you have to use your Magic Band or room key to get thru the gates. I was missing a nights charge one time when we stayed at Port Orleans – Riverside. I don't know if this is a fluke or an actual travel hack that Disney has yet to fix. I've also confirmed this to be the way while staying a Disney's Swan resort.
These are a few ways I would avoid parking fees at Disney World.
What is the cheapest time to go to Disney?
The cheapest time to go to Disney World is right after school takes back in late August. Think the last week in August to the first week of September. Keep in mind it's also quite hot, and the potential for daily storms are present. That said, I find this to be one of my favorite times to go. My husband and I will rope drop a park, take a nap (avoiding the rain) and then hit another park in the evening.
Another time that is good to go is early February. Think right after the Super Bowl and before Valentine's Day. Room rates are at their best value so you can splurge for a moderate instead of value resort.
What is the most expensive month to go to Disney World?
The most expensive time to go to Disney World is late April, and December. The most expensive times are around major holidays, and when kids are out of school. So if you can avoid going during the holiday season, you can save a lot.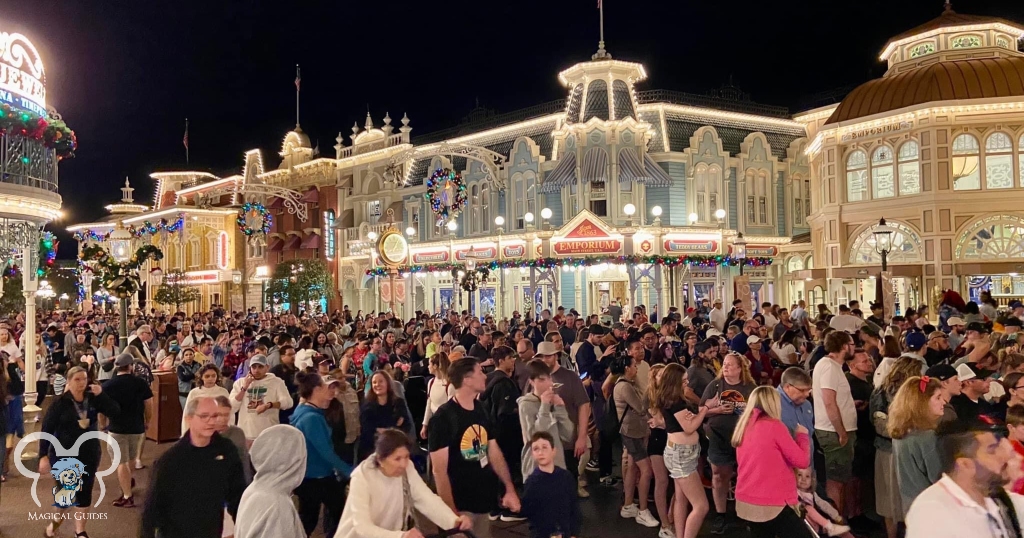 If you decide to go to Disney world during Spring Break, be sure to pack a lot of patience when you go. This is one of the most popular times to go to Disney World, so I would avoid driving due to the traffic alone.