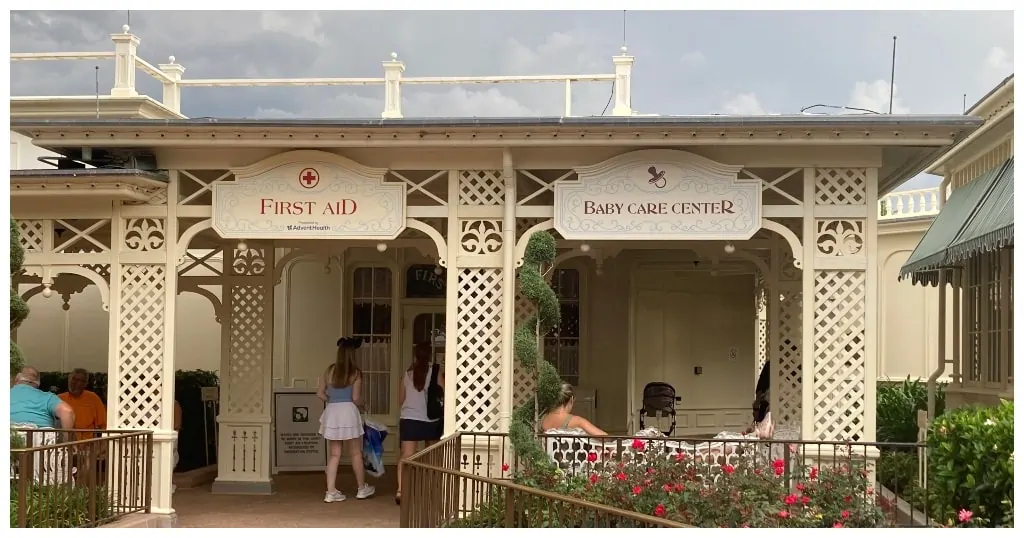 (Photo by Bayley Clark/MagicalGuides.com)
Traveling while on vacation, means you may forget a thing or two when packing, such as sunscreen, extra socks, or a much-needed prescription. However, that doesn't mean you have to end your vacation early. There are options for those that require a prescription refilled, just be aware you need to have some patience, and not try to rush to get back to the parks. Your health is the number one priority always when it comes to enjoying a vacation.
Is there a pharmacy at EPCOT? Magic Kingdom? Animal Kingdom? Hollywood Studios?
No there is no onsite pharmacy at any of the Disney World Parks or anywhere in the Disney World Resort. However, you can get a prescription filled close by, or even have them delivered to your resort.
Be sure one of the items you are carrying on your Disney vacation is your insurance card. Having an unexpected expense like a prescription or urgent care visit can dampen the spirits or eat up any budget you might have for snacks and souvenirs.
Read More: The Best Disney Park Snacks You're Missing Out On
Is There a Pharmacy at EPCOT?
No, there is no onsite pharmacy for prescriptions located at the Disney World Resort.  If you need over-the-counter or personal items stop into any gift shop at a resort to see what they carry. They offer quite a bit of items you might have forgotten, from deodorant to pain relievers. 
What Pharmacy Delivers to Disney World?
If you need over-the-counter items that you can buy at any grocery store, I would highly recommend checking out services such as Target, Publix, or Walmart Delivery if you are without a car. If you are with a car, Target, Publix and Walmart are all 10-15 minute drives (depending on traffic). You can also order groceries at the same time if you need any snacks to keep at your resort.
Read More: Grocery Delivery Services When Staying At Disney World
How do I get a prescription filled at Disney World?
However, if you need a prescription delivered, you have multiple choices to have the items filled. There are a few options:
Turner Drugs Celebration
The town of Celebration is located at the end of World Drive, and has Turner Drugs Celebration, boasting hours of 9 AM-6 PM 365 days a year!  They will deliver to the Disney Park First Aid centers, and resorts. Note there will be an additional fee for this service. They do not accept insurance but will give you the paperwork to get reimbursed after you get home from your trip. 

You can reach Turner Drugs at 407-828-8125 for any questions you might have. 
Turner Drugs is the recommended Disney Springs pharmacy if you're staying in the area.
Walgreens is open 24 hours – 7 Days a week only a 5-minute drive from Disney Springs.  If you also need other items besides a prescription check out Uber to see if they can be delivered to you.  The address here is 12100 S Apopka Vineland Rd, Orlando, FL 32836, and to contact them via phone, (407) 238-0600
Publix
Located on the outskirts of Celebration, down Highway 192, this is a convenient pharmacy to Disney Springs.  The address to this location is 29 Blake Blvd Celebration, FL 34747-5414, if you'd like to call them;  Store: (321) 939-3100 · Pharmacy: (321) 939-3106
Publix
Now opened right off World Drive and off the I4 in Celebration. The address is 1723 Future Way, Kissimmee, FL 34747. The Pharmacy is open every day at 9 am.
If you have questions for the Pharmacy (407) 550-9011.
Does Disney World Have a Medical Center?
Yes, Disney has a first aid and baby center inside each theme park, water park, and at Disney Springs.

If you require something a bit more than first-aid centers can handle, you will be guided to Urgent Care. AdventHealth Centra Care Walk-in Urgent Care Center at Lake Buena Vista is open 24 hours a day, 7 days per week. Complimentary transportation is available, and many insurance plans are accepted. Call (407) 934-2273 for more info.
Where Can You Go If You Get Sick At Disney World?
Depending on where you are, you can get basic medical care for bumps, scrapes, nausea, or minor dehydration at the first aid centers inside every park. Usually, they are near the entrance, and away from the hustle and bustle of the main entrance.
First aid in a Disney Park
Magic Kingdom – Located between Crystal Palace and Casey's Corner.
EPCOT – Located between Test Track and the Mexico Pavilion.
Hollywood Studios – Located by the Main Entrance by Guest Services.
Animal Kingdom – Located on Discovery Island by Creature Comforts.
Typhoon Lagoon – Located by Leaning Palms.
Blizzard Beach – Located by Lottawatta Lodge.
First aid needed at a Disney World Resort Hotel

If you're staying at a Disney resort, you can also call to get medical services to your room. Simply pick up the phone in your room, and call the front desk with your request. The front desk can also provide containers for needles, etc.

If it's a medical emergency, call 911, and not the front desk.
Can You Bring a Prescription To Disney Parks?
If you need to bring a prescription into the parks that are marked with the guest's name, and not in a glass bottle, you should have no issues bringing it in. If you need to bring asthma, diabetic or EpiPens type prescriptions just let security know that you have medically required prescriptions in your bag when you approach the entrance. However, you should have no issues getting the items through and enjoying your magical day.

If your prescription requires refrigeration, head to one of the first aid centers at each park, where they can help you with that. While most of the bathrooms have a receptacle for used needles, they can also help you inside the first aid center.
Additional tips for staying healthy at Walt Disney World
Get plenty of rest at night! It's important to get as much sleep as you can, especially for those that partake in early rising due to rope drop.
Stay hydrated! You will be doing a lot more walking, and exerting more effort when you're on vacation in the Florida sun. While your resort might offer unlimited soda mugs, be sure you're drinking additional water so your body is well hydrated.
Eat! They say calories don't count when you're at Disney, so be sure you give your body more than just sugary delish treats. Veggies and protein are still important here.
Read Also: Easy Ways to Prevent and Treat the Disney Rash
What To Do If You're Sick And Can't Keep A Disney Dining Reservation?
If you or a member of your party isn't feeling well and you can't make a dining reservation, you should cancel as soon as you can safely. Obviously, Disney wants you to have a magical time, and prevent the spread of whatever you might be experiencing. If the reservation is less than 24 hours away, they do have the right to charge you $10 per person that isn't going to show up. Explain the situation, and see if the cast member can waive the fee for you this one time.
You can reach Disney dining reservations at (407) 934-7639. Warning, you could be on hold for quite a while during the middle of the day.
Also Read: Can you Cancel or Get a Refund for a Disney World Ticket
We hope you never have to use this information on this page, and you always have a magical time at the Walt Disney World Resort. However, if you do know that you have folks that can help and resources at your disposal. Are there any other tips you can suggest to other Disney parkgoers you'd like to share? Comment below, and let us know!