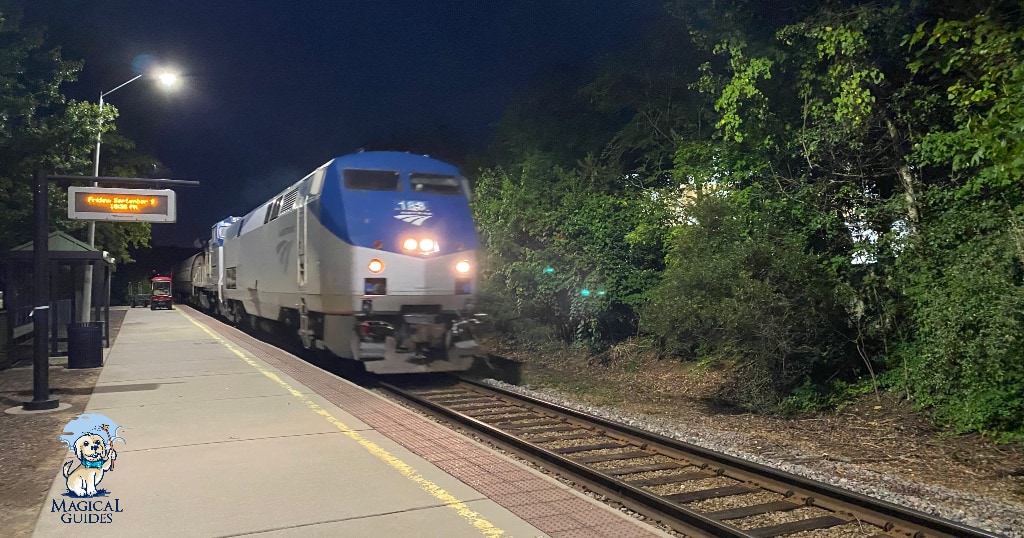 My husband asked me if he was interested in attending Mickey's Not So Scary Halloween Party, and without hesitation I said yes! He asked if I was willing to take a different way down to Disney World, the train to help use up some of the points he earned from a credit card bonus. He mentioned that we would get onto the train from Cary, North Carolina to Kissimmee, Florida late Friday evening and arrive in Kissimmee Saturday morning. I've never taken the train before, so I was hesitant to take this mode of transportation. This was a quick trip only a 2 night trip, before we be back in North Carolina, so be sure to check out my final thoughts about taking the train to Disney World.
The Amtrak train does not go exactly to Disney property, it does get close with a 20-25 minute Uber ride to the resorts.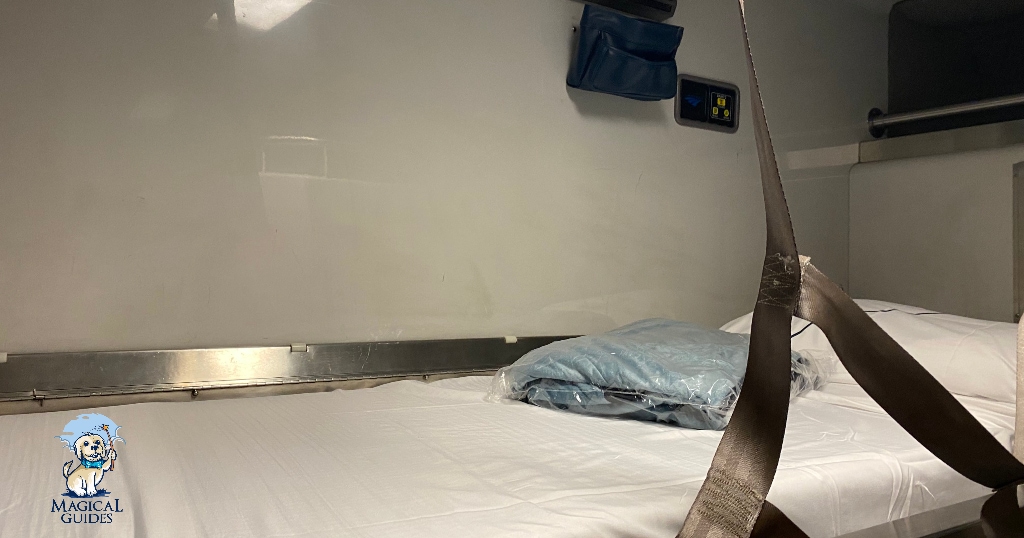 My husband booked us in a Room car on the Silver Star line that starts in New York, and ends in Miami. The 1,522 mile route roughly take 1.5 days or (1893 minutes) to complete. There are three offerings, Coach, Roomette, or Room. It should be noted that we experienced a delay in being picked up by an hour, and then somewhere in the night another hour delay, luckily we were sleeping during the second one.
How long does it take to get to Disney World on the train?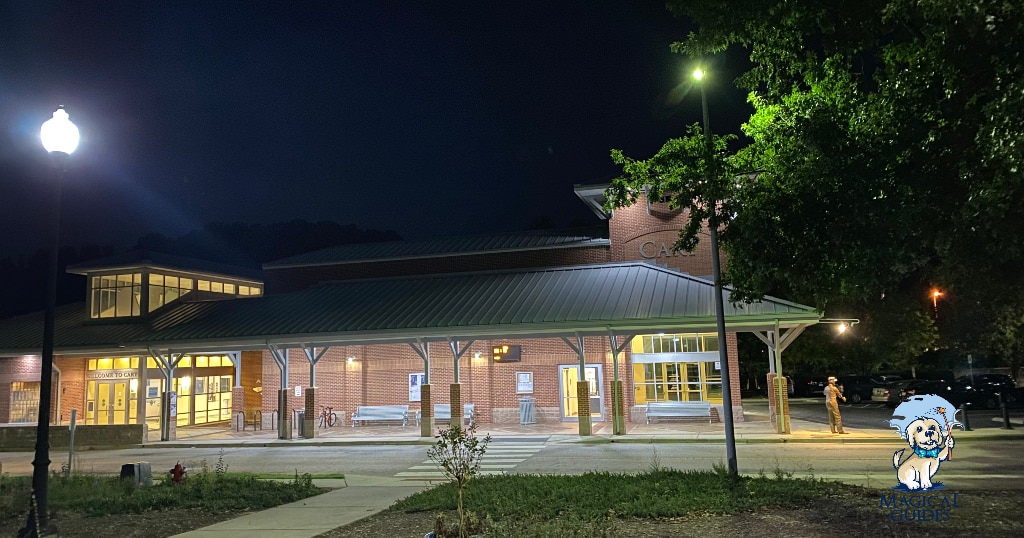 How long it might take you to get into the Orlando area depends on when you get onto the train. We chose to get onto the train at the Cary, North Carolina station and was scheduled to board at 9:32pm, arriving into Kissimmee, Florida at 11:06am the next morning. So that's roughly just shy of 14 hours from North Carolina to Florida. Right off the bat, you can tell it would take longer to ride the train, compared to how long it takes to drive the same distance. However as the person that usually drives most if not all of the route to Disney World, I will tell you taking the train is a much appreciated change of pace.
Do they serve food on the train to Disney World?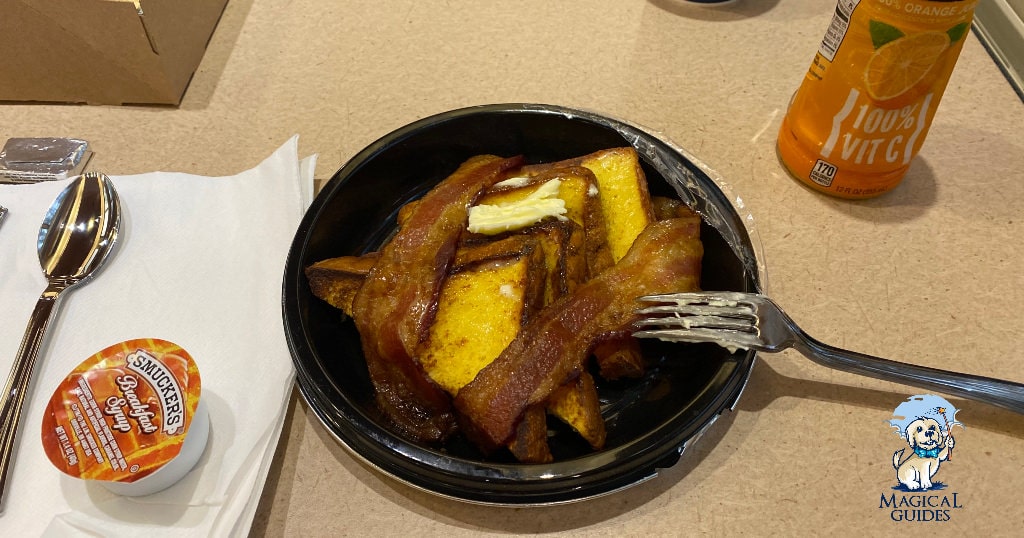 There are food options on the train, depending on when you get on the train. When we got on the train after 9pm, dinner was not being served nor were there options for a grab and go type of snack. It's my recommendation that you bring snacks, including drinks with you onto the train. If you're not in the sleeper cars, food is not included, but can be purchased.
We were informed when we were shown to our room on the Silver Star that breakfast was served from 6am to 9am and was included in the price of the room fare. They had options like muffins, pre-made omelets, and french toast. Assorted bottled juices, coffee, canned soda, bottled water is also available. My take on the food is that it's about on par with like a hotel breakfast buffet, nothing great but having the option for some food is better than none at all. One of the best redeeming qualities was the crushed ice they offered, which I took a cup back to my room to enjoy my coffee protein shake. I did try the coffee in the Amtrak cup – and I wasn't much a fan as it had a burnt taste to it.
When taking liquids on the train, there are no limits as if you were flying. So I found this great to pack things such a shakes, v8 caffeine energy drinks, and bottled water. I have a sulfite allergy, and the bottlers like Dasani add sulfites to the water as a preservative, so anytime I can ensure I'm not consuming that is a win in my book. So this was another great perk of the train.
What is there to do on the train to Disney World? Is there wifi?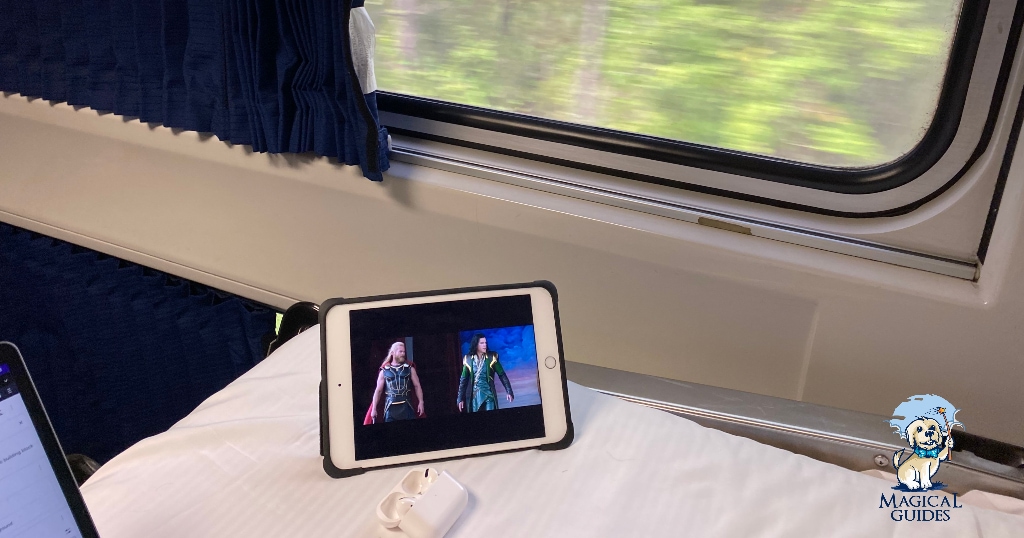 Siting in the top bunk bed, watching the latest Thor movie from Disney+. (Bayley Clark/Magical Guides)
On the Silver Star line on Amtrak, wifi is offered onboard the train. It should be noted that you can not use streaming services such as Netflix or Disney+, so download any content you want to watch on your journey prior. I used the wifi to write this blog entry and upload the images, and it worked without too much hassle or lag.
Read More: The Best Way To Get To Universal Studios From Disney World
Speaking of streaming content, just a gentle reminder when traveling in public, no one wants to watch the show with you or be in your Facetime conversation, so please bring a set of headphones or Apple AirPods. I love noise canceling headphones, as it did make it easier to watch Thor: Love and Thunder on my iPad mini without the volume being on the highest setting.
Can you shower on the Amtrak Silver Star train to Disney?
We booked a bedroom for this adventure on the Amtrak train to Disney, we had a private bathroom/shower combo in our room. The Roomette has access to a shared bathroom and shower in the same cars. Coach ticket holders unfortunately do not have access to the showers on the train.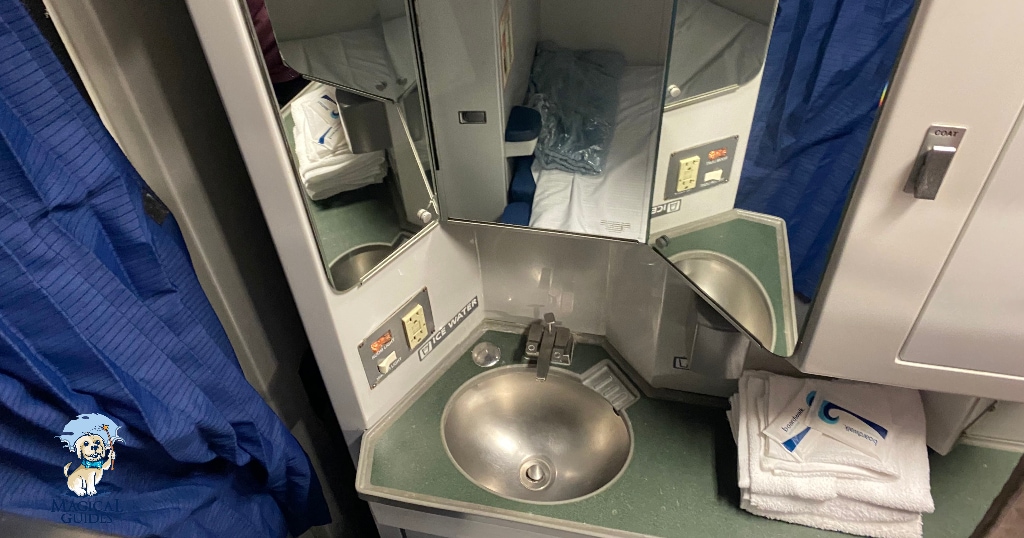 The room had a toilet/shower combo, and it can be tight on inside of this. As far as size goes, think RV size for a shower. The water pressure was good, as well as the temperature. Getting dressed with two people in the room was a challenge, so I think I would have rather just had the shared private bathroom/shower.
Should you take the Silver Star train to Disney World?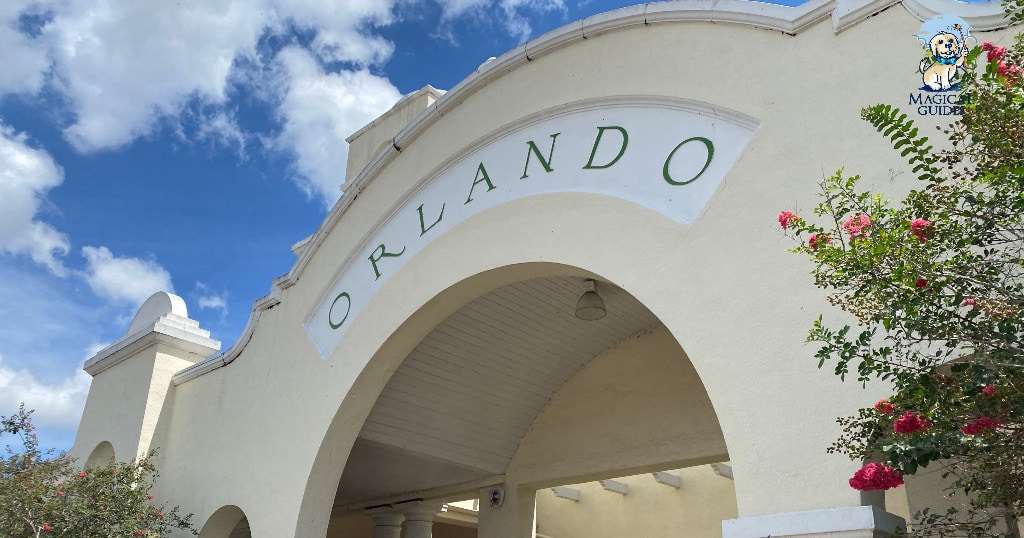 If you're willing to rough it a little bit, you can save a good amount of money riding the train in coach. When I looked up the cash value for a future ride, it was roughly $66 each way. If you don't want to worry about driving, and can be flexible with your schedule, I think you should take the train.
I would also recommend getting off at the Orlando stop, as you have to sit at that station for 15 minutes, for unloading and loading. During that time you could easily be on your way to the resorts long before the train arrives into the Kissimmee station.
Final thoughts on taking the train
Trains were one of Walt Disney's favorite methods of transportation, as noted with the large train that goes around Magic Kingdom, the monorail in each park. When I was on the train looking out into the woods, I won't lie I felt a sense of adventure, and a nostalgia of a time of an unknown frontier of hope. Maybe it was simply because it's a method of travel I rarely do, but I like to think it's because of the magic trains bring to an experience.
My husband seems eager to try the coach seats on his next guy's trip. I'd pass on the coach seats. I would be willing to try the roomette, as I don't believe the room was all that elevated the experience with the private bathroom.
I would take the train again, but would like to have more time in Disney World as I was a bit tired from sleeping on the train. While we had a room, and a decent sized bed it was a little rough. During the day time it seemed better – but it was day light when we were close to the destination. I would be interested in a return trip on the train.
Read More: Walt Disney's Love for Railroads
Have you taken the train before? Any tips for those that are first time train riders?