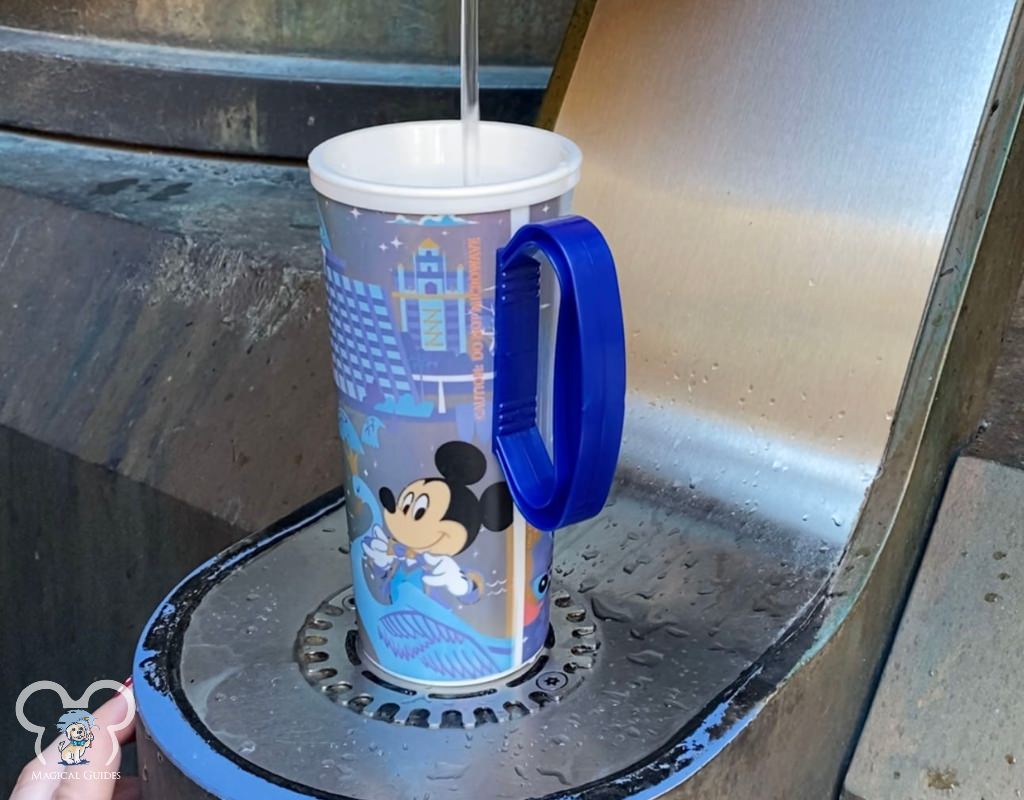 We all know how hot it can be in the summer months for touring the Walt Disney World theme parks. For that reason, you need to do your best to keep hydrated during your days out.
Buying water in the theme parks can soon add up in cost, which is why I recommend bringing your own bottle and using the water fountains at Walt Disney World. Let's take a look at where you can find water fountains and whether you are allowed to bring your own bottles of water into the parks.
Where are Water Fountains at Disney World?
Throughout Disney parks, you'll have no trouble finding a drinking fountain and water refill stations to use during your vacation. They are often located outside of bathrooms, in queues for rides, and on paths around the theme parks.
You won't have to walk more than a couple of minutes to find one of the many hydration stations. So you can be sure you'll have no trouble keeping hydrated in the them parks.
Disney now has water bottle refill stations that are designed for bottles as well as ones to drink from. Making filling up your plastic bottle quicker and more hygienic than ever before.
How Much Is A Bottle Of Water At Disney World 2023?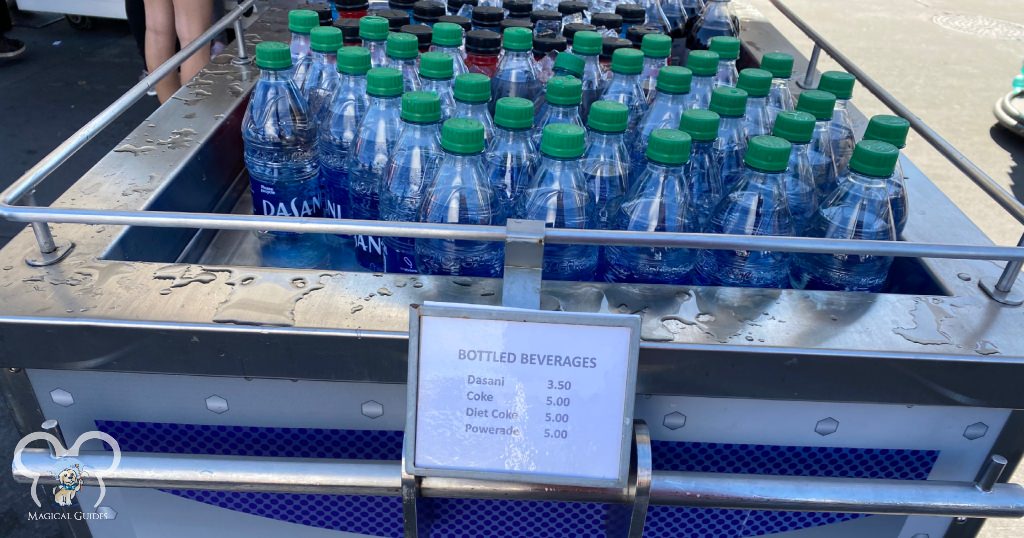 A botle of Dasani water is usually $3.50 a bottle in Walt Disney World, but prices may vary in Disney Springs and other stores not owned by Disney.
You'll find that water is sold in stores, kiosks, and vending carts throughout the parks and resorts, and you won't have to go far at all to find a drink. It's a good idea ask about Annual Passholder discounts when buying from a kiosk or store!
Fun fact: The bottled water from Dasani has added Magnesium Sulfate to their formula. I have a sulfite allergy, so I skip buying water. I opt for the free cups of water offered at quick service locations.
There are some discounts available in certain locations, for both DVC members and annual passholders. Always ask if you are unsure about the discounts. You don't want to miss out on saving anything you can while at Disney World.
Where Can I Get Free Water At Disney?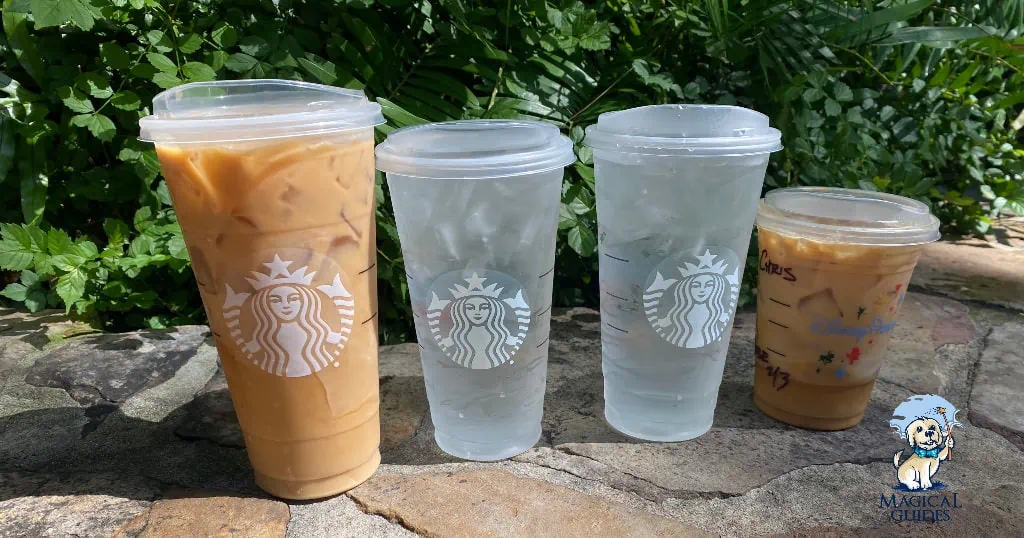 You can also get a free cup of cold water at Disney in any of the quick-service restaurants. You will need to line up and ask for the water, as they don't have the cups out for you to pick up.
A free cup of ice water is such a refreshing way to cool off in the middle of a park day. The best part is you don't even have to buy any food to enjoy this service. Ask the Disney cast members who are taking the orders, and in no time at all, you'll be able to cool off in the parks.
Is There A Place To Fill Water Bottles At Disney?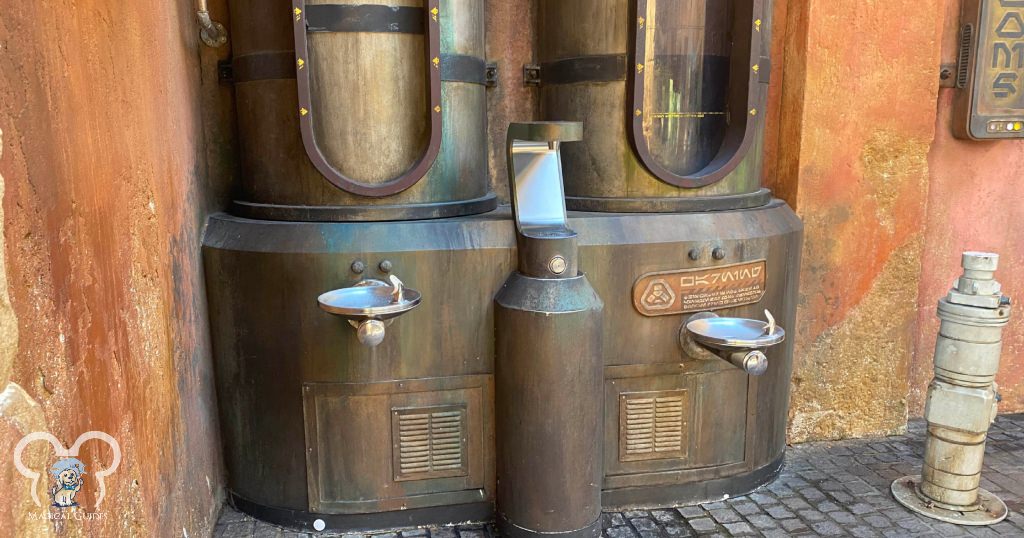 Disney has started to add more modern water bottle refilling stations, which are much more hygienic than using a regular fountain. They are adding these to many new areas of the parks, and you'll find them in each of the four theme parks already.
In the Magic Kingdom, there's one inside Cosmic Ray's, and in EPCOT, it's located between Port of Entry and the Refreshment Port.
In Disney's Hollywood Studios, you'll find water fountains at three locations:
the restrooms in Star Wars: Galaxy's Edge
by the exit of Millennium Falcon: Smugglers Run.
In Disney's Animal Kingdom, water bottle filling stations can be found in the standby queue for:
Flight of Passage
Na'vi River Journey
I want to see more refillable water stations added in the future, as they are very handy when touring the parks.
Should I Bring A Water Bottle To Disney?
I recommend traveling to Disney with your own water bottle, as you never know when it might be useful. Especially during the hot summer months, you need to find a way to keep hydrated all day long, and buying water for your whole family can soon add up in cost.
Keep in mind that you should always bring a bottle that's made of plastic or another non-glass material. As glass bottles or any form of glass is banned in the theme parks.
I recommend bringing your own reusable water bottle that's big enough to quench your thirst. You don't want an empty bottle (or filled) being too heavy to carry around all day long.
Can You Bring Yeti Cups Into Disney?
If your family loves using the stainless steel Yeti cups, you can bring them into the theme parks. The great news is that you can bring your Yeti tumbler or cup into the park.
As long as the containers you bring aren't made of glass, you'll have no issue going through security and using them during your day out.
Yeti cups are bulky, and do not come with handles. I would opt instead for a hydro flask. It will allow you to hook it to a back pack or belt loop.
Another perk of a hydro flash is that it can be an insulated water bottle. So before heading out of your Disney resort, fill reusable water bottles up with ice. So when they melt you will have cool water to drink.
Why does Disney water smell? Is it safe to drink?
With Disney putting in one of the most stringent water filtration systems the water is safe to drink.
If you were to let the water sit out the smell that you experience will dissipate. Disney uses bromine to ensure bacteria is kept at bay instead of chlorine. Bromine is safer when in contact with skin and when consumed.
Other Ways to Keep Hydrated in the Theme Parks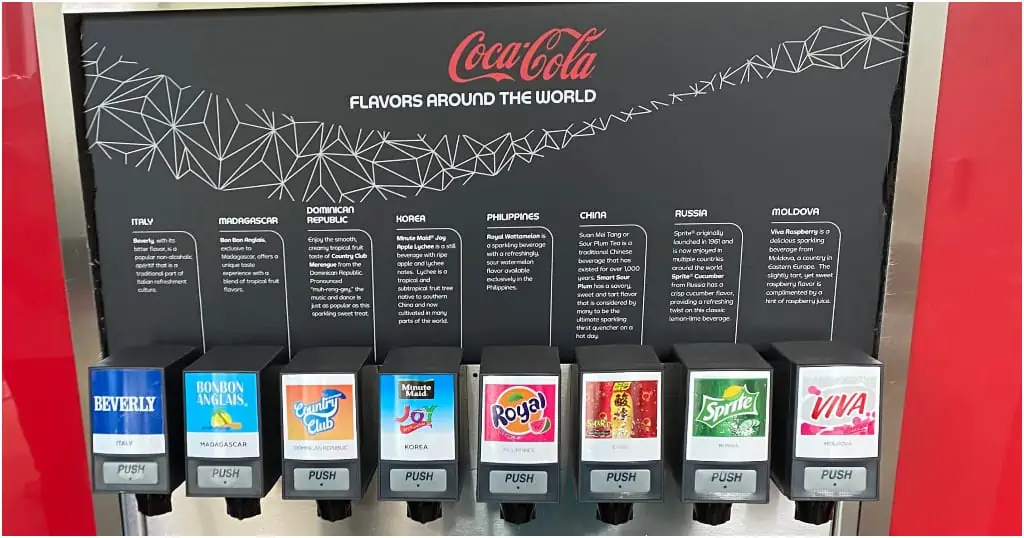 Water is always the best way to keep hydrated in Orlando. You'll have no trouble finding a variety of drinks on offer. When staying at a Disney resort, you can buy a refillable mug for the duration of your vacation to use at the soda fountains in your resort.
You'll find that these can be shared by the whole family. Choosing from a variety of sodas and other drinks to enjoy by the pool or with a meal in your hotel room.
One of our favorite ways to cool off and keep hydrated for free is at Club Cool in EPCOT. This store offers you a soda fountain to sample Coca-Cola products from around the world.
While they aren't all as nice as each other, you'll find it's a fun way to get a little more liquid and try some exotic soda flavors. Club Cool does not offer free cups of ice water, so keep that in mind as you enjoy sampling the exotic soda drinks.
Keeping hydrated during a long day out in the theme parks is essential when visiting Walt Disney World.
It's one of the best ways to save a little money on your vacation, which will soon add up over the length of your stay. Water fountains are plentiful in the theme parks now. I look forward to seeing Disney continue to add more dedicated water bottle refill stations soon to make your trip even more convenient.
I hope you have found the tips about bringing your own water bottle to the Disney theme parks helpful. Staying hydrated is always a great idea on your next Disney vacation. Especially if you decide to walk (or drink around) the World Showcase.
Never be shy about asking for a free ice water at any dining location. I know I won't be!