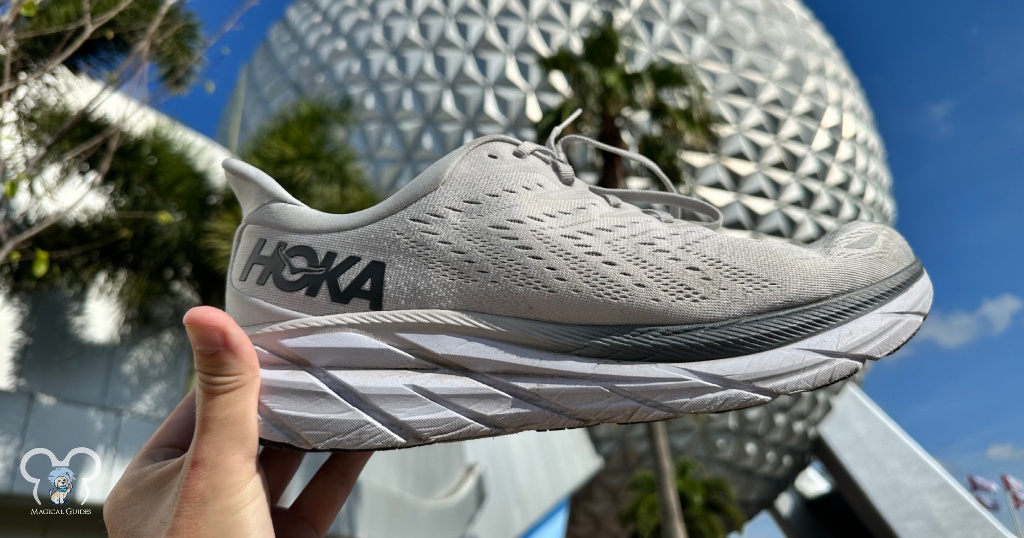 (If you click any of the affiliate links in this article, I may collect a small commission as an Amazon associate or related relationship. None of the products mentioned were free, and I bought them all to help you find the perfect shoes)
My Personal Theme Park Shoe Journey
When your feet ache from a lot of walking, the wrong shoes can be the difference between a great vacation, and a pain-filled one. I grew up taking dance lessons, so I understand a thing or two about how important proper footwear can be.
I'm also lucky I married my husband who values quality footwear. My husband loves Disney and used to be overweight. A quality pair of shoes really helped him be able to walk long distances and not miss out on anything in the parks.
He is willing to spend money on Disney Theme Parks and buy quality shoes for Disney trips. If you know my husband, he likes to save money anywhere he can. Shoes are one of the few things that he will not go cheap on.
When we started to pack for our first Disney trip together, he looked at a pair of Brooks running shoes and said these shoes are worn out. He immediately jumped into action ordering me multiple pairs of the best women's walking shoes for Disney World.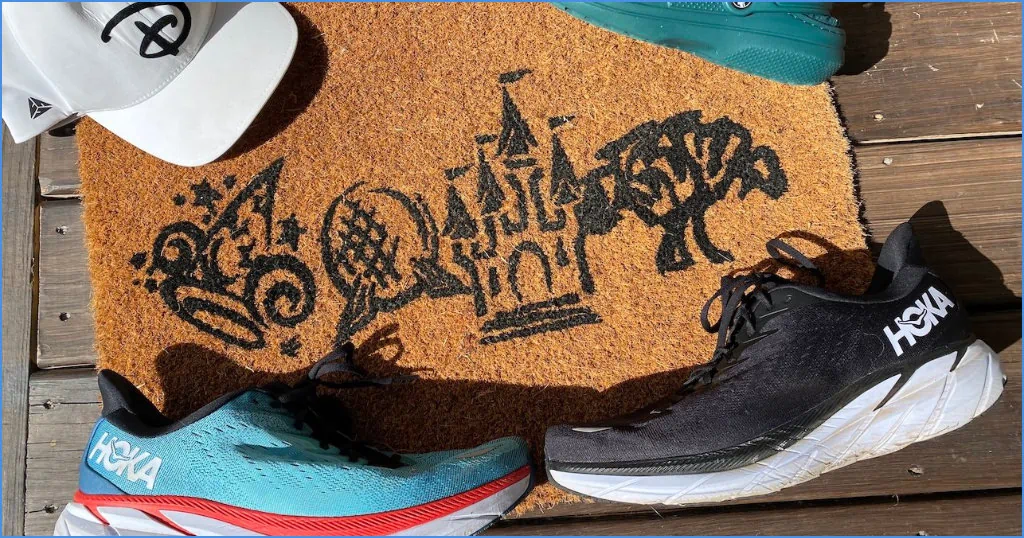 I never recommend wearing new shoes to any amusement park, but we were still new in our dating relationship so blisters may have occurred. They say love hurts, but so can a new pair of shoes.
Everyone will have their personal preference when it comes to their favorite shoes to wear to Disney World. This list was compiled by first asking over 130k people about the best shoes for Disney in my Facebook group, and we got a lot of replies.
So I talked this article over with my husband, and he agreed for this article that I should painstakingly try multiple pairs of shoes. With his approval and credit card, I've created a list of the best shoes to wear when you visit Mickey Mouse.
Key takes away for finding the best shoes to wear to Disney or any theme park
Wear Sneakers
Pack an extra pair of shoes with you
Make sure they offer good arch support for you
Wear socks
This Disney Blogger Picks for best shoes for a Walt Disney World Vacation
I walk a lot, and not just in the theme parks. Every morning I take my dogs out for at least a mile walk on asphalt. I'm always ready for Disney trips being in peak park fitness, and can last all day, with the right pair of shoes on.
Hoka One One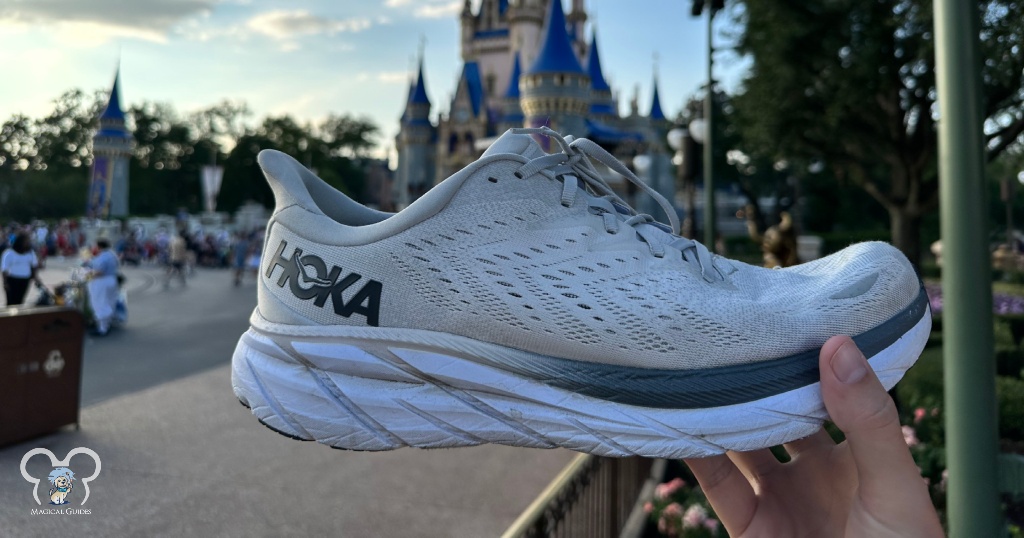 Hoka's are going to top a lot of lists for the Best Disney shoes you can buy. They did when we polled our Facebook Group which had over 250 responses, Hoka's were mentioned as the most comfortable shoes.
Originally my husband discovered Hoka's years ago when he was much larger and suffered from plantar fasciitis. He would praise their thick soles that would make each step inside the Disney parks like walking on a cloud.
Hoka offers a few different lines of shoes that depend on the type of arch support you need. I find the Clifton line of shoes to be lightweight, and great for most.
My mother-in-law was given a pair of Bondi for her birthday, and she wasn't thrilled with the looks of them. Hoka's have thick rubber soles that my husband loves, but we ladies might not be able to match it with our outfits.
She did come around and understood that the function of the Hoka's is to be comfortable walking shoes.
Hoka's will set you back anywhere from $140 on Amazon to $160 on Hoka.com. I've also purchased several pairs on Road Runner Warehouse.
My go-to version of the Hoka's has been the Clifton line. If you like even more cushion, then I would suggest trying the Bondi line, which is Hoka's top-of-the-line, and they run about $160.
Brooks Running
Like the Hoka's these are a top brand to include in your packing list to Disney World. They have a wide toe box for those with wide feet even more comfortable when pounding the pavement in the parks.
Brooks are my favorite running shoes because they are lightweight while still being comfortable. I find my feet do not get as warm in these shoes which is a big perk in the Florida heat.
My brother-in-law enjoys the Ghost line from Brooks. It's light, and Brooks Running Shoes will start around $150 at Happy Feet. You may be able to find them a little cheaper around $120 on Amazon.
Nike Pegasus
Everyone needs a pair of Nike's right? Well I kid you not, I told my husband I really liked this pair of shoes and over the last few months has bought me at least one pair in each of the different colors offered.
So you can judge which are my favorite shoes by how many pairs I own, these would win. These are also some of the most economical ones on the list that fit the criteria I look for in athletic shoes.
If you go to buy these are regular price, Amazon has them for around $100.
Skechers Go Walk
There are quite a few lines from Skechers Go Walk line that will offer a nice wide comfortable walking shoe. Overall I like the lightness and flexibility of just being able to slide these shoes on.
If you are looking for a more affordable shoe, Skechers is one from my list.
You can also find these shoes at the outlets off Vineland, not far from Disney Springs.
These will run about $40-60 on Amazon if you don't have a store near you.
New Balance Shoes
I don't normally wear New Balance shoes, but I will admit I'm always tempted when the RunDisney line comes out each year. I suppose wearing a design that sports Disney helps erase the large white mall walking shoes I usually associate with this brand.
New Balance offers great shoes that are well-ventilated, with a mesh upper that makes this happen. They also offer a rubber outsole which is perfect for keeping traction on concrete.
Look for the models that mention ABZORB, or Fresh Foam. They start at around $50 on Amazon.
Hey Dudes
I first saw my sister-in-law wearing these shoes when we were at the beach. They are lightweight on the feet and look super cute comfortable shoes that complement when I'm wearing Disney bounding outfits.
Now that I've covered what I like about them, let's be real about Hey Dudes. They are loafers and are not meant to be worn when you are walking 10k+ steps a day (my average is 25k+!).
For lighter park days or rest days these shoes are very comfortable. They are also a great rotation option to keep your feet feeling great on your Walt Disney World vacation.
If you are going to Typhoon Lagoon, or standing in line for the new Gideon's cookie at Disney Springs, I say give these a go. If you're going to rope drop, pack a second pair of sneakers in your park bag.
Honorable Mentions
Adidas Women's CloudfoamThey claim these are for runners, but they can't handle the abuse that comes along with running. That said, walking on concrete, they do that quite well. Find these on Amazon for $50-70.
Walk Heros If you like the comfort of Hoka's, but wish they wouldn't be as stand-out compared to the rest of your outfit, consider a pair of Walk Hero shoes. They are a bit more subtle with their designs.
Are Flip Flops Good for Disney World?
Depending on which park you are going to for the day, finding the best pair of flip-flops or the best sandals for Disney can be just the ticket you need. My husband forgot his Hoka sandals on his last trip to Typhoon Lagoon where it happened to downpour.
Needless to say, he did suffer from a few blisters from the wet squishy socks from walking around EPCOT afterward. So let that be a lesson, always pack a pair of sandals if you're going to the water parks in Orlando.
You will also want a pair of sandals if you are going to Disney during the rainy season. June, July, August, September, and October are all months you want to be prepared for rain. Having a pair of quick-drying sandals is essential.
So always pack a few different-sized and specialty band-aids when you're planning your Disney Vacation. I really like having a few blister bandaids in my travel bag for cases like this.
Do You Have to Wear Shoes at Disney World?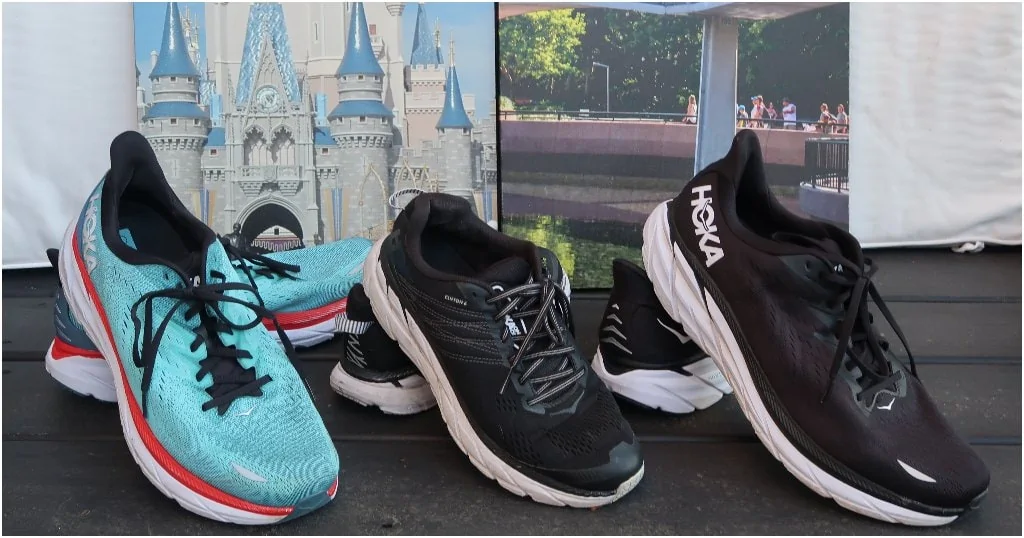 Even if the answer was no, you would soon regret not wearing shoes in Florida. In the Sunshine State, the sun beams onto the concrete and can cause temperatures to rise quickly burning your feet.
My brother-in-law hid my husband's sandals one time when we were enjoying the Pedals Poolbar at Pop Century, and while we might have been intoxicated, my husband quickly scorched his feet trying to get back to our seats.
If you're going to bring your dog to Disney World, you may want to consider getting them booties and avoiding the concrete during the hottest parts of the day.
Is it OK to wear Crocs to Disney?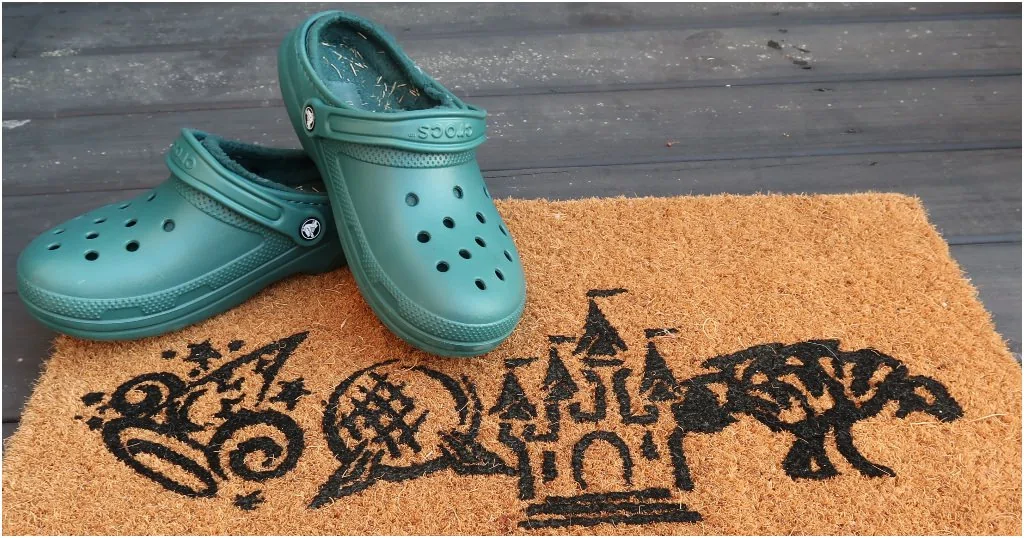 Yes, it's perfectly fine to wear Crocs to any of the Disney theme parks, and some claim these are the most comfortable walking shoes. I disagree, and it's not because of the aesthetics of the shoe.
I would caution those that they are rubber, lack arch support, and mixed with the Florida heat leads me to believe these are not the best option for most. They are great for water rides, as they do have holes to help with drainage, but you won't find me in a pair of them in the parks.
So wear your Crocs on your next theme park vacation, I promise I won't call Mickey Mouse and have you thrown into the Disney jail.
Can You Wear Open-Toed Shoes to Disney?
There are no rules requiring close-toed shoes to be worn at Disney World or Disneyland theme parks. So feel free to find the most comfortable shoes for you, because you will be doing a lot of walking.
If you are thinking of taking up a backstage tour at Disney, you are required to have closed-toed shoes. Note when riding Soarin' Around the World in EPCOT if you are wearing any shoes or sandals that don't secure around your ankles, you will be asked to remove those during your flight.
So What are the Best Sandals to Wear to Disney World?
If you're having a pool day at the resort or either one of Disney's water parks, consider getting a pair of these comfortable sandals.
For women, I like the options from Teva Sandals or a pair of Oofos. Both brands offer cute designs and great arch support, and they also have slides that are great for easy slipping on and off.
My favorite pair of sandals that will hold up to walking are the Cloud-stepper sandals by Clarks. These are a great value at around $30 on Amazon.
Oofos will average at about $80 on Amazon.
The best sandals for men at Disney World will fall into two different categories. You will have guys that like the slide sandal or the ones that appreciate the ankle straps type sandals.
Oofos offers sandals for men starting at $70 on Amazon. A budget-friendly option would be a pair of KuaiLu on Amazon for $30.
Just do me a favor for anyone that wears ankle-strapped sandals, don't wear socks with them. It's a water hazard, to say the least, if it rains when you lose traction and fall over.
Where to Buy Shoes at Disney World?
If you forgot to pack shoes you have a few options to pick from. You can get them delivered via Amazon, Walmart, Target, etc.
Wearing new shoes for long days at the parks isn't recommended. I would try to find the perfect footwear before your trip, but there are always options for emergencies.
If you're a person that enjoys shopping, I'd suggest heading to one of the outlets that aren't far from Disney property. You can even take a look at the Disney outlet to save on items that have left the theme parks.
If you're staying on, or near Disney World, there are several outlets that have Nike, New Balance, Hoka's, Adidas, Asics, Clark's, Reebok, Sketchers, and even a place called Shoe Palace. My point is, if you forget a pair of shoes, you're not far from what I'd call the sneaker capital of Florida.
Final Thoughts on Choosing the Best Walking Shoes for a Disney Vacation
Let's get a few things out of the way, I'm a theme park blogger. I'm not a doctor on any level. I speak from my many experiences of walking up and down Main Street in Magic Kingdom.
Buy shoes that support your feet! Don't wear uncomfortable shoes for even a second, or you'll regret it later on.
I see so many unhappy faces at the end of the day on their Disney Vacation, and I wonder how many of those folks are just experiencing terrible foot pain from a bad pair of shoes.
If you don't like any of my suggested shoes for your next trip, please follow the advice my podiatrist friend gave me.
Find a shoe with excellent arch support (you should also know your arch type, is it high, mid, or low)
If you're planning to spend longer than an hour in the parks, don't wear thin heels!
You should not be able to bend the shoes, as that's a sign of weak rubber soles
Find a shoe that is made of breathable mesh
If you must wear sandals, find some that have adjustable straps.
Pack extra quality socks.
I hope this list of my favorite shoes has been helpful, and gives you some ideas when you seek out a good option for you. It's never fun after a long day, and a lot of money is spent on vacation to be in pain.