If you enjoy soda, coffee, or tea, you will be tempted to buy one of Disney's refillable mugs. These insulated plastic coffee mugs will allow you to enjoy all the beverages you want while staying at a Disney resort.
Then, you will see the price, which continues to go up a few bucks every year so that it can contribute to Disney's bottom line. You just want to know if it is a good deal to buy a Disney refillable mug. If you plan to drink multiple sodas daily, the refillable mug is the best option for your budget! Plus, it makes for a great souvenir you can use at home.
When I'm staying on Disney property for longer than 3 nights or hitting the water parks first thing, I usually pay the $21.99, as I enjoy the Coke Freestyle machines that offer Diet lemonade and Mello Yellow varieties.
Quick things to know about Disney's Refillable Mugs:
Disney refillable mugs can not be used for soda in the parks.
Guests can fill your refillable mug at any Disney Resort hotel; the exception is Disney's Swan and Dolphin Resorts.
Resort resort mugs do not work at Disney's Water parks, nor do the water park mugs work at the resorts.
You do not have to stay on Disney property or have a Disney dining plan to get one; you might not see as much value in the mug.
Resort Mugs are valid for 14 days from the date of purchase; if your stay is longer, see a cashier.
You can not use your mug on your next Disney vacation for unlimited soda, unlike popcorn buckets, due to microchips.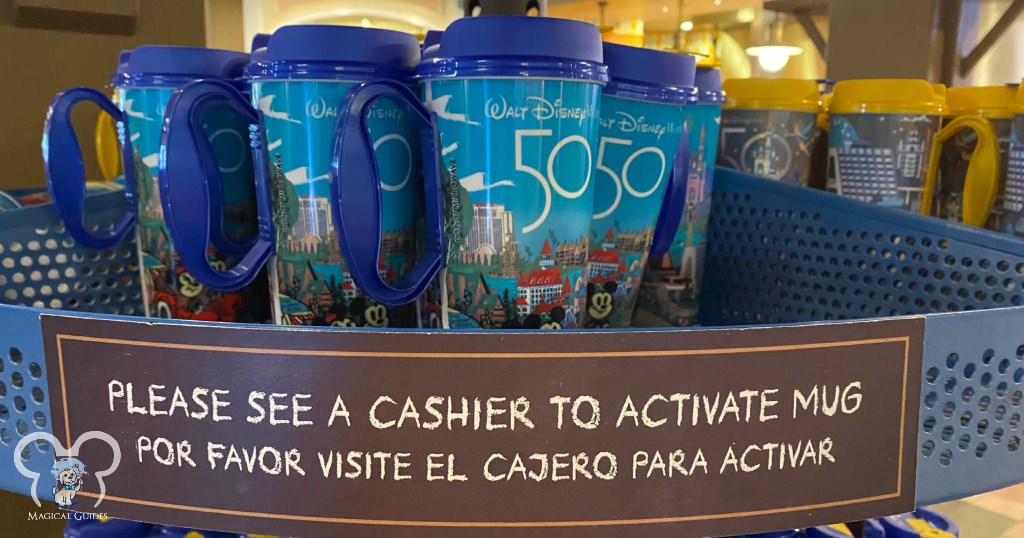 Orlando is hot during the summer months, so it's important to keep hydrated during this time. Soda isn't the best way to stay hydrated, but you're on vacation! Seriously though, you should still drink plenty of water when in Florida. I won't judge you, but I don't want you to suffer from dehydration.
Let's discover everything you need to know about Disney refillable mugs and where you can use these mugs. I'll be going over the basics about buying a Disney refillable mug, where it works, and if it's worth the price.
Is Disney Doing Refillable Mugs In 2023?
When staying at a Disney resort, you can buy a rapid-fill mug. It can be used at the food courts in your resort and other Disney resorts. Each of the resorts has multiple refill stations, which any cast member will be able to point you to.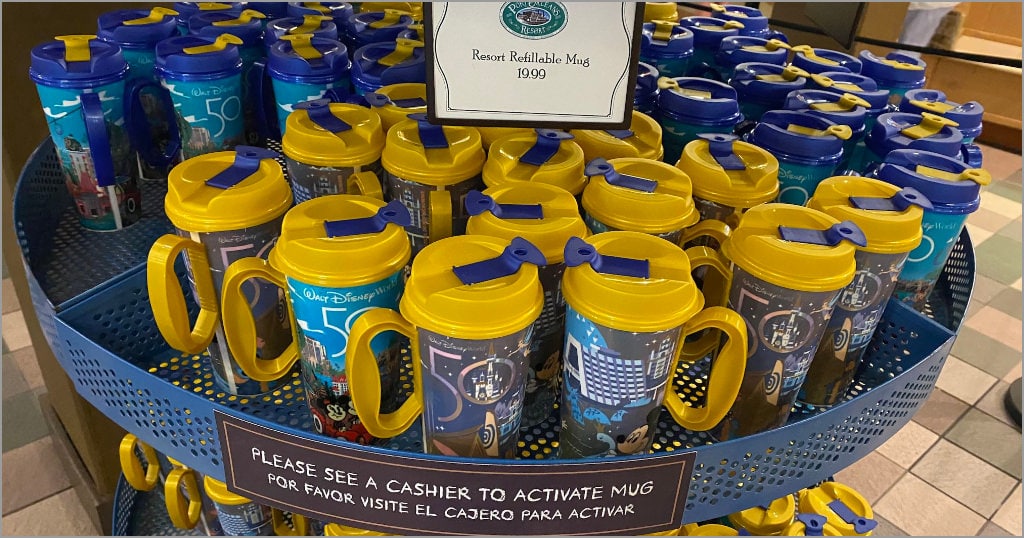 The mugs have an RFID chip inside, so they know when you started your stay and when your free refills will expire. In the past, Disney offered various length of stay options. The refillable mugs are now available for one price of $21.99 for stays of up to 14 days.
You can enjoy sodas, tea, coffee, and hot chocolate with your Disney mug. Slight variations on the drinks selection based on resort's soda machine.
Unfortunately, the mugs can't be used again on your next Disney vacation. Instead, you'll need to buy another Disney refillable mug, which will be activated for use during this next stay.
The great thing about these mugs is that you don't need to buy one per person, but you will find that you do have to wait a small amount of time between refills. If you are planning to spend time at the pool bars or hanging around your resort, they are ideal for a hot day in Orlando in the middle of summer.
Can You Use Your Refillable Mugs In Disney Parks?
The refillable mug program does not extend to the Disney theme parks. They don't have the same soda dispenser program in place, and instead, you'll buy a single paper cup of soda.
I know that buying drinks in the parks for the length of your stay can soon add up in cost. You might want to bring a bottle and drink water here, then enjoy your soft drinks at the resort.
With unlimited refills during your next Disney vacation, it can seem a waste to keep buying extra drinks when you are out and about during the daytime.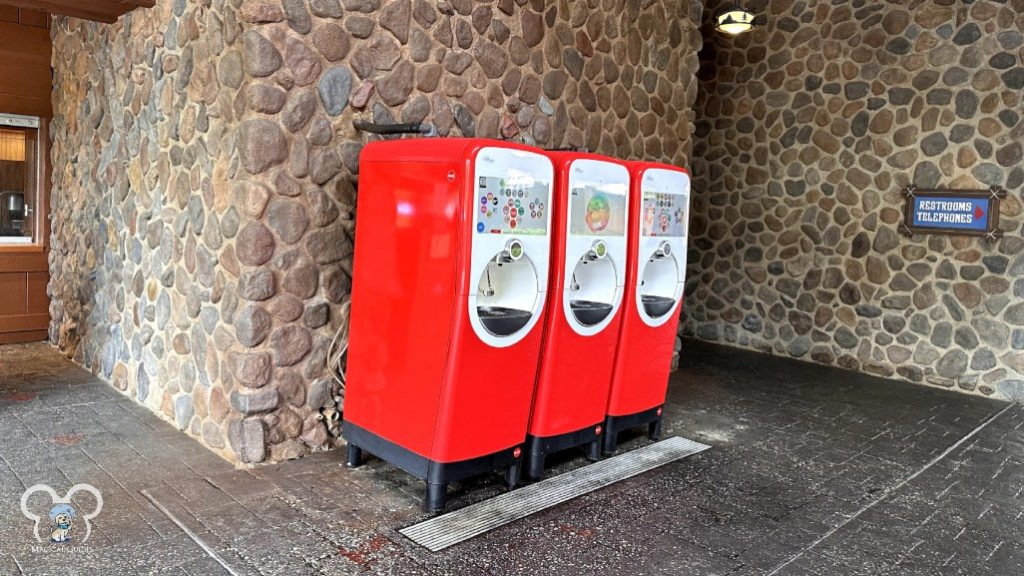 One thing to mention here is that if you are planning to visit either of Disney's water parks. They have their own set of refillable mugs at their quick-service restaurants.
This is a great way to keep hydrated, and you can buy them at either Blizzard Beach or Typhoon Lagoon. They are separate from the resort mugs, so you can't use the same mug in both places.
What Drinks are Available with the Refillable Mugs?
Disney has a partnership in place with the Coca-Cola company. You won't find any Pepsi products on property.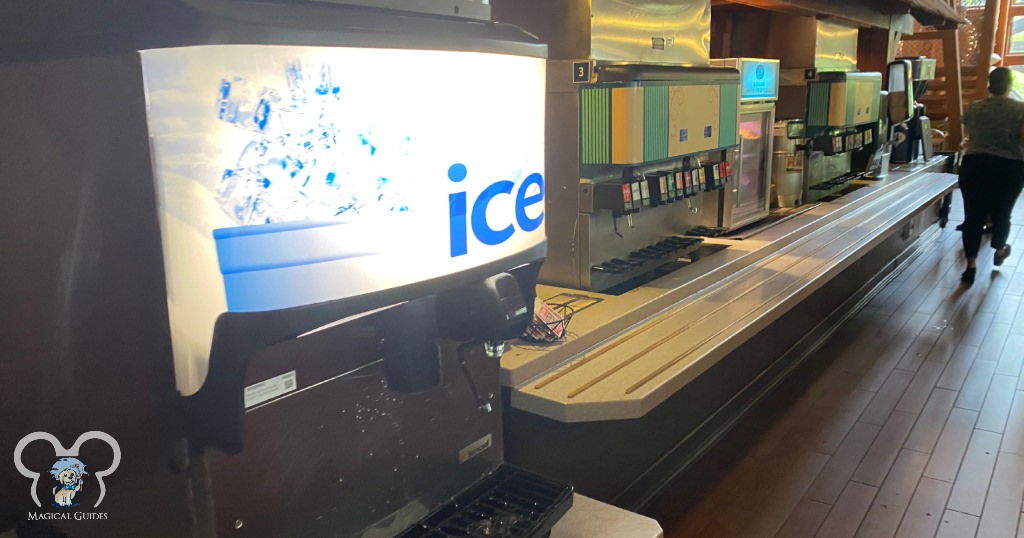 You'll enjoy a variety of hot drinks and fountain drinks when you purchase a refillable mug at your Disney resort. Popular options include cold beverages such as Coke, Diet Coke, iced tea, and Powerade, or hot tea, coffee, and hot chocolate.
Keep in mind the machines do not offer have fruit juice with the rapid fill program. So you'll need to buy this separately if you enjoy orange or apple juice with a meal.
The Coke options are pretty much the same at most of the quick service restaurants in the Disney resorts. Some resorts have Freestyle Coca-Cola machines. These machines will allow you to try different flavors and drinks variations. Vanilla Diet Coke anyone?
I've Booked a Split Stay – Will My Refillable Mug Work at the Second Resort?
One great hack that I love to share is that the refillable mugs can work at any Disney resort. As long as you aren't trying to use old mugs, you can use your cup for 14 days at any of the participating resort stations.
Many people opt to book a split stay at Walt Disney World, choosing to stay at two or more resorts during one vacation. If this is part of your vacation plan, then make sure you purchase your mug at your first resort food court, and then you'll be able to use it for the rest of your stay.
You can also keep your mug with you if you are visiting any of the resorts, allowing you to keep hydrated on the go.
Refillable Mug Designs for 2023 thru 2024
The refillable cups change their designs every year or so, allowing you to collect the current mugs that Disney is offering. They make a fun souvenir that you can use back home, and right now, the Walt Disney World Resort hotels are offering 50th-anniversary mugs to celebrate this special occasion.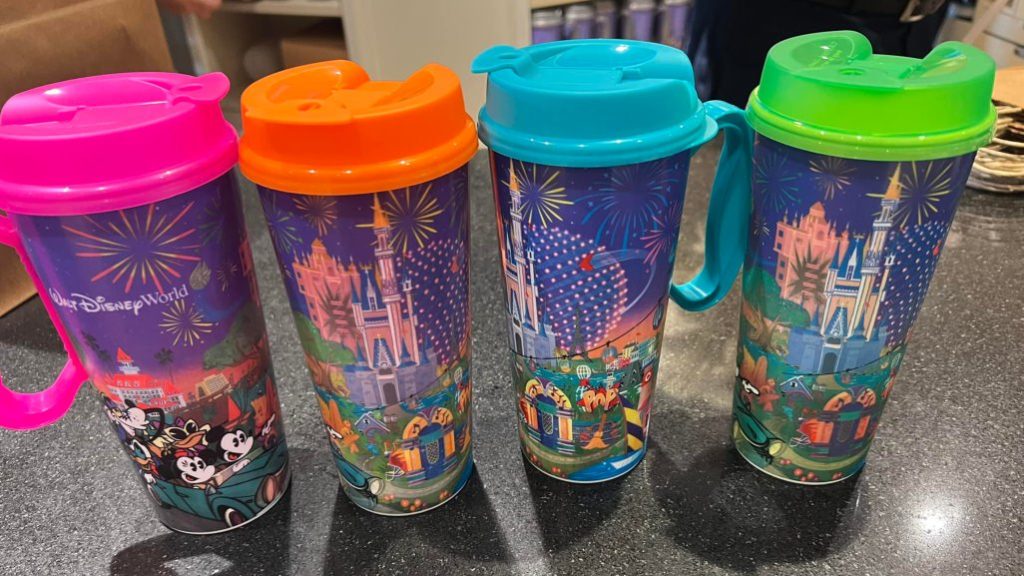 Compared to some other souvenirs on offer, they make a good deal and will look great when you use them at your next family BBQ back home. While in the past, they used to offer different mugs for each resort, you'll find that every resort has the same selection now.
There were two different designs on offer for the 50th anniversary; this changed to the 100th year, and now the design above. You'll also find that at Halloween and during the holiday season, they offer a variety of designs that can add more fun to your seasonal celebrations.
There are different colors for sale, too, so kids will enjoy picking out their favorite design.
Can You Get Alcoholic Beverages with the Refillable Mug?
Alcoholic beverages aren't available as part of this deal. Of course, you could take your older mug and mix your drinks. You must buy alcoholic drinks at the gift shops, food courts, or pool bars.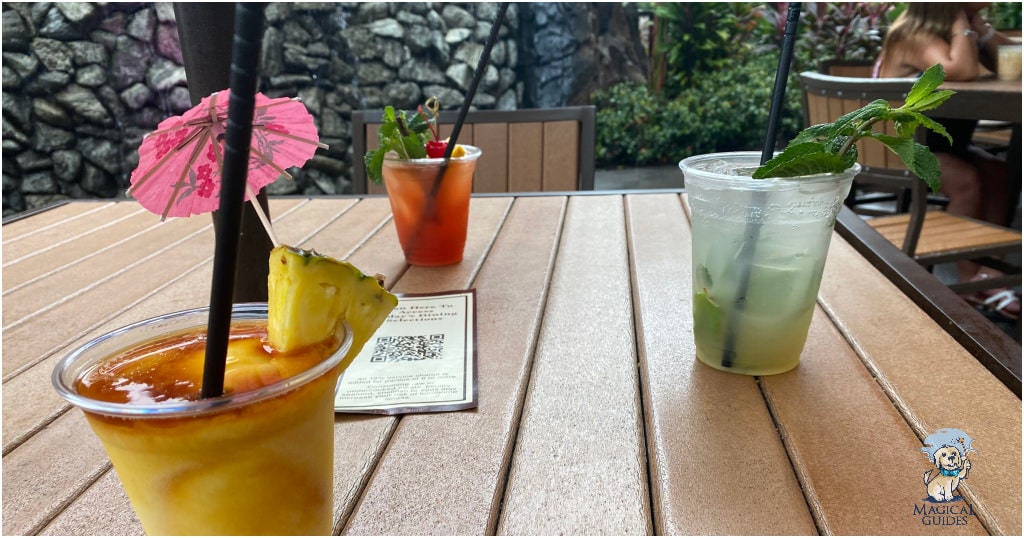 If you bring your own booze, note that you should not take it outside of your resort (theme parks).
These mugs are suitable for visitors of all ages. Families often buy them for everyone in their travel party. You can if you think you could buy only one mug and share it. You won't be able to fill everyone's cup
Teens in particular, will enjoy having the independence to get a drink whenever without having to ask their parents for money.
Where Can I Buy My Refillable Mug?
You'll find the refillable mugs on offer at quick-service dining locations, food courts, and pool bars throughout the Walt Disney World Resort. They are offered at value, moderate, and deluxe resorts, and they can be found right by the checkouts.
If you aren't able to locate the refill stations, check at your front desk, and they'll be happy to help.
Are the Refillable Mugs Good Value for Money?
Whether you should buy a refillable mug for your next trip is a very personal decision. I generally think they are great value for money if your trip stretches over about five days.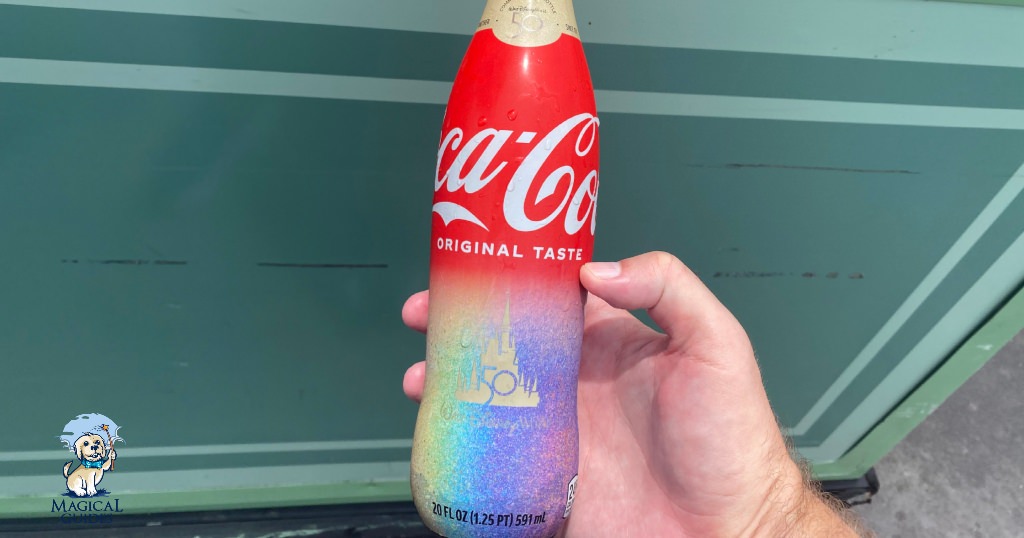 During your Walt Disney World vacation, buying Coca-Cola products each day will soon add up in cost, so if you drink a lot of soda, it's a good investment.
Consider sharing a mug with your family or partner if you don't want to buy one each and are happy to do this on your next vacation. Note that I found if you put coffee in them for any length of time, that smell does not go away.
They can be especially useful for anyone planning to spend a lot of time at the resort. Food courts or pools at one of the Walt Disney World hotels, you won't be too far away from a quick fill station.
Are Disney Mugs dishwasher safe?
If you take your mug home with you, you can use them in the dishwasher. The RFID chips are no longer going to work, but again, Disney can't reactivate the mugs after the 14 days.
Something I thought was neat, I see in some groups folks give their mugs away to someone else staying on the trip. Now germs aside, and you know that whole pandemic thing, it's a nice gesture….I guess.
The Disney refillable mugs are one of my favorite purchases during any Disney vacation, as they make a great souvenir. All the resorts offer a range of fountain beverages at their drink station. So you'll find many refreshments to enjoy with your meal or by the pool.
Check out the unique designs on offer during your next vacation. Make sure you buy the mug on your first day in Orlando to maximize the usage of this purchase.
Are you a mug buyer when you go on vacation at Disney? Or do you skip out on the plastic mug? Every few months they usually a new mug design I like to check out.