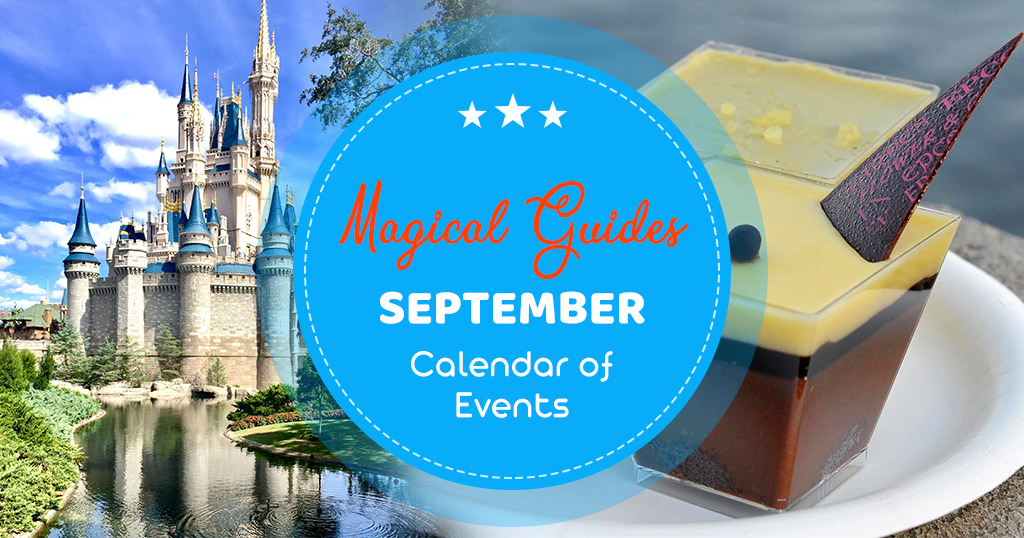 Once the summer break is over, the crowds start to disappear at Walt Disney World. There is never a quiet time of the year to visit the parks. September is one of the best times for anyone looking to avoid the heaviest crowd levels.
September tends to have warm weather and sunny days, but there is also a good chance you will experience rain during your trip. A lot of people ask us if September is a good month of the year to visit Disney World, especially when they see not so great weather in the forecast.
Even though it may rain, fewer crowds make this a good time to go to Disney. One of our all time favorite trips to Disney was in September and we still had a blast even though it rained the entire time.
The heavy rain cleared out the parks and was a great way for us to walk on to many of our favorite rides that we usually have to wait hours for. Cast Member interactions were also frequent and they helped make our trip unforgettable.
With so much going on this month, you'll find there's never a shortage of things to see and do, no matter how many times you've visited the parks before. Let's take a look at everything you need to know when planning a September visit to Walt Disney World Resort.
The Pros and Cons of Visiting Walt Disney World in September
September is when we finally see a drop in the crowd levels after the summer break. Throughout the month, the crowds are quite steady, but I do expect it to be busier this year than in past years. These are the pros and cons of visiting at this time of the year.
Pros of a September Disney Trip
High Temperatures – September still offers visitors lovely hot weather, but it can be quite humid for anyone from out of state. It's a great time to enjoy the water parks with lower crowd levels than in the summer.
Halloween Parties – If you are visiting in September, I highly recommend booking one of Magic Kingdom's Halloween parties. You'll get to experience the park with lower crowd levels and enjoy the fun decorations at night.
Lower Crowd Levels – September is historically a quieter time of the year to visit the parks. Expect crowd levels to be lower than they've been all summer. This offers you a chance to get on some of the most popular attractions with lower wait times.
Cons of a September Disney Trip
Shorter Park Hours – Park hours are usually reduced this month due to the lower crowd levels. That being said, so far this year, Disney has been very generous with park hours, so you can expect closing times of 7 pm or 8 pm at the earliest.
Hurricane Season – This is the peak month for hurricanes in Florida and the surrounding area. Remember that Disney has hurricane policies in place that can help you out should you need to cancel a trip.
How Busy is Disney World in September?
Unfortunately, gone are the days of 'low crowds' from Disney World. Disney World Crowd Calendars show record numbers even during the previous 'slow seasons'.
September is one of those months where you will still see lower crowds compared to other months. You will also find lower crowds on the weekdays than you will on Saturdays and Sundays.
Most kids will start heading back to school between mid-august and labor day as summer breaks come to an end. Many families are busy preparing for the new school year and opt to take their Walt Disney World vacation at another time.
Kids heading back to school make September the best time to avoid long lines for attractions. The Disney parks will not seem empty, but the ride wait times are usually low.
Special Events in September at Walt Disney World
Epcot International Food & Wine Festival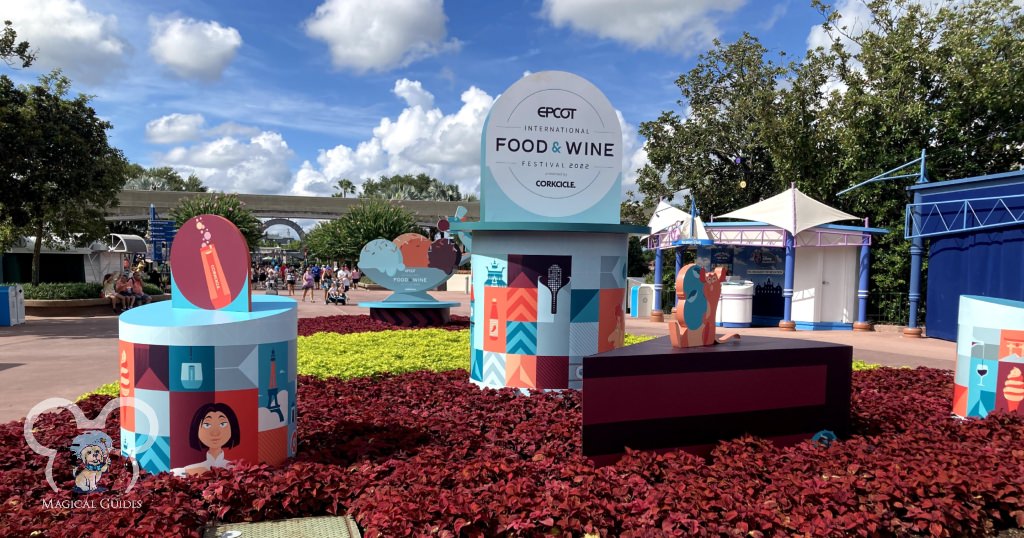 EPCOT's International Food & Wine Festival should be in full swing by September. I skip this festival because I am allergic to sulfites which are in wine and found in a lot of the food at the festival as well.
September is one of the best months to enjoy everything that's on offer at this festival. Make sure you check out one of the live concerts and enjoy strolling around World Showcase and trying the new food booths.
Halloween Parties in the Magic Kingdom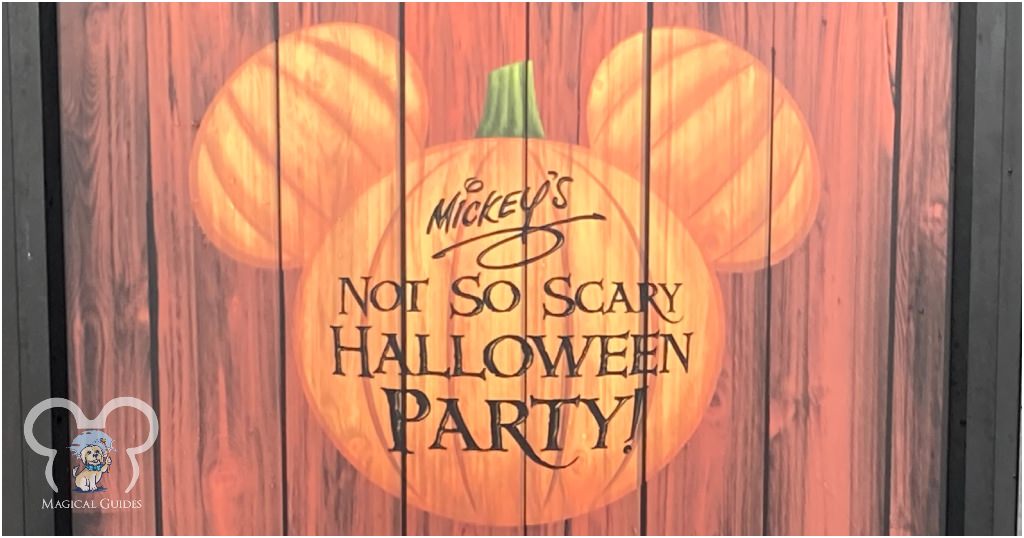 Mickey's Not So-scary Halloween Party begins in August and runs through Halloween on October 31st. This special ticketed event includes trick or treating.
There are also special entertainment offerings, and the chance to ride your favorite attractions. There are also many Disney characters in their Halloween costumes to meet.
This is one of the highlights of the Walt Disney World events calendar for visitors each year. You may even be able to see a rare favorite character like Jack and Sally from The Nightmare Before Christmas.
Holidays in September at Walt Disney World
Labor Day – There aren't usually any special events for Labor Day Weekend. You will notice that this is the final busier weekend of the summer months.
Make sure you book your hotel and dining reservations well in advance for this weekend. Both locals and visitors are hoping to celebrate the end of summer in style.
Operating Hours for September
September is the first month in a while that you'll see a small drop in the opening hours of the parks. Having said that, I've noticed that park hours are much longer starting in 2022 and continuing in 2023. Disney often increases them closer to the time based on bookings and crowd levels. The Magic Kingdom closes early a lot this month, so keep this in mind when choosing a day to visit this park.
You don't want to miss out on a few hours of touring time if you are only visiting for one day. If you are staying on-site at Disney, make the most of the early entry perk, which can help you to get a couple of rides in before the crowds grow.
Magic Kingdom – 9 am to 9 pm (be aware of early closing times for Halloween parties on many nights)
Water Parks – 10 am to 5 pm each day for both water parks (usually only 1 is open)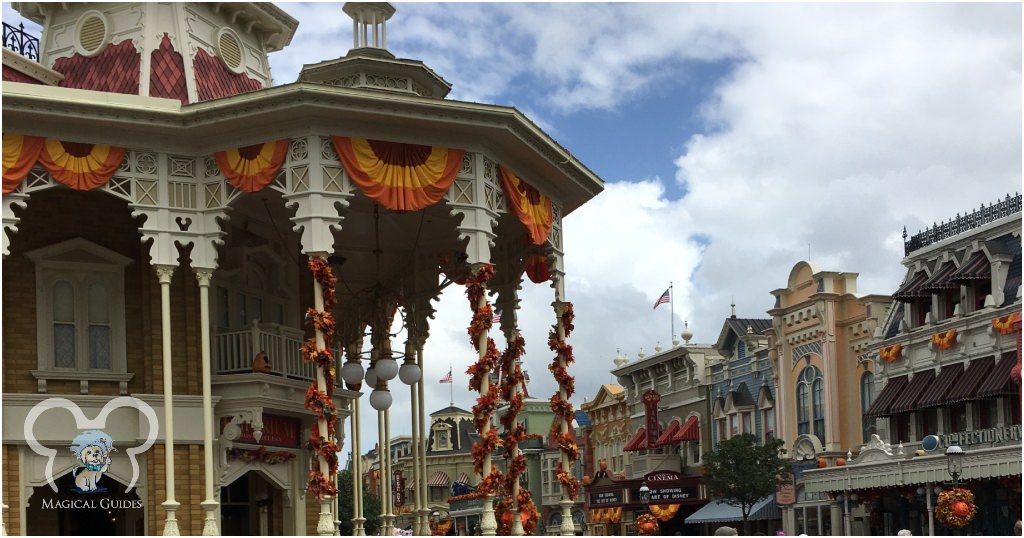 The Weather at Walt Disney World in September
If you are familiar with Central Florida, you know that this time of year often comes with daily afternoon rain showers. You also know that Orlando weather can be unpredictable sometimes.
September is the middle of hurricane season, so expect regular rainstorms and high humidity levels. Daytime temperatures can be pretty warm with cooler temperatures at night,
Expect average high temperatures of 89°F and lows of 74°F, so you'll want to make sure you keep hydrated and take regular breaks in the air conditioning. I usually find there's a short afternoon shower of rain each day, and rain is predicted for a minimum of 11 days this month.
The good news is that the parks usually clear out in the rain and most rides keep running in the rain unless there are thunderstorms. Even with thunderstorms, inside rides will still continue to operate.
If you can handle a little bit of water and getting wet, you will be able to walk on many of your favorite rides while it's raining. You can also ride water rides since you will be wet anyway, this is a perfect time to ride them.
It can be a little disruptive for anyone hoping to spend all day by the pool or at the water parks. Make sure you check out Disney's hurricane policies as well to offer you peace of mind if you are planning a trip at this time of the year.
It is a good idea to use travel insurance during this time of the year in case of closures. Also, be aware of the cancellation and refund policies for any airlines you may use. Think about Disney tickets, transportation schedules, and resorts you have booked as well.
Preparing for rainy days on your Disney vacation will help you make the most of your trip. Check out the What to Wear section below for more on what to pack for a September trip to keep you dry and happy at the Disney Theme Parks.
What to Wear in September at Disney World
As I mentioned in the weather section of this piece, it's most likely going to be pretty warm in September. It is a personal preference for comfortable clothing.
Many guests from the North find the weather very warm and will be comfortable in shorts and t-shirts or tank tops. Guests from the south may find the weather chillier. A light jacket is advisable for this time of year especially at night when the temperatures drop.
I also mentioned the higher likelihood of rain this time of year in the weather section. Bring clothes you will be comfortable in while wet as well as many pairs of comfortable shoes.
I always bring many pairs of tennis shoes to allow them to dry and keep our feet dry. I also pack extra pairs of socks in our Disney park bag this time of year. You can also consider wearing Crocs or flip flops as long as you are comfortable walking long distances in them.
Don't forget your bathing suit! One of the perks of going in September is that's hot enough for perfect pool weather. In the afternoons be aware it can storm, but usually it's not for long.
What to Pack if You're Going to Disney World in September
If you're like me, you feel better with a packing list to make sure you don't forget anything when you pack at the last minute. One of the most important things to remember is sunscreen, even if it's cloudy that Florida sun is no joke!
Nothing ruins your vacation faster than a sun burn. Don't forget to pack your favorite pair of sunglasses, and a hat as well to help you manage the sun on hot days. A reusable water bottle is always on my list any time of the year as well.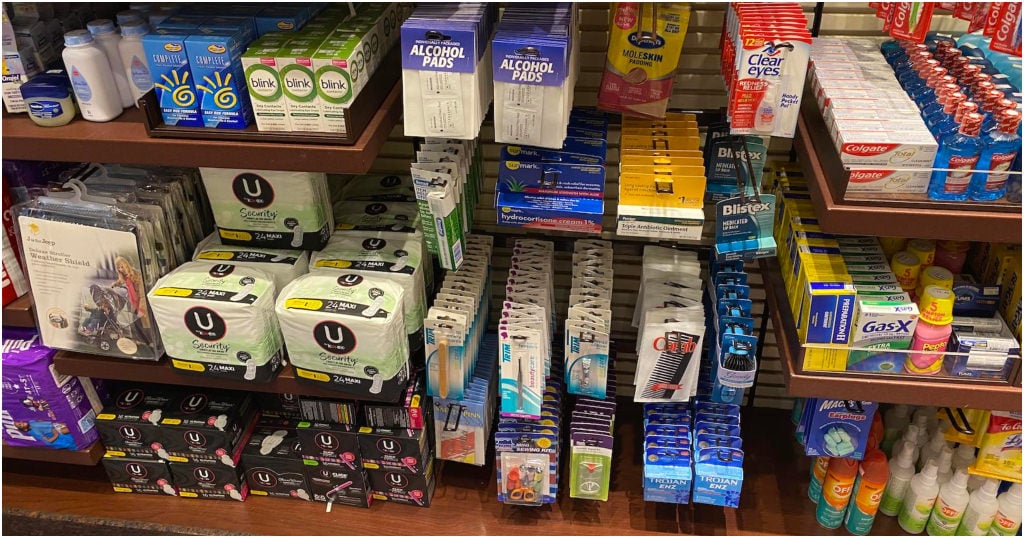 (Photo by Bayley Clark/magicalguides.com)
If you forget your sunscreen or need aloe, most resorts will have a store that will have sundries you can purchase. Many of these items come at an extra cost. A great option to save money is to have items delivered from the grocery store or Walmart directly to your hotel.
I'm a fan of Shady Ray sunglasses. They donate 1 meal with each order.
Shady Rays are quality glasses at reasonable prices. They even will replace them if you lose them when you don't remember to take them off during Guardians of the Galaxy Cosmic Rewind. That might have happened once or twice to me, and the customer service replacements are quick and painless.
I've talked about what to bring for sunny weather, but it's also a great idea to pack for rainy weather as well. Disposable or reusable ponchos are great options as well. Disney sells ponchos or you can bring your own with you.
Multiple pairs of broken in shoes are also helpful in the rain. I love bringing my comfortable Clarks flip flops that dry quickly, but the best shoes are sneakers. If you wear sneakers, you may want a few pairs to rotate if they get wet.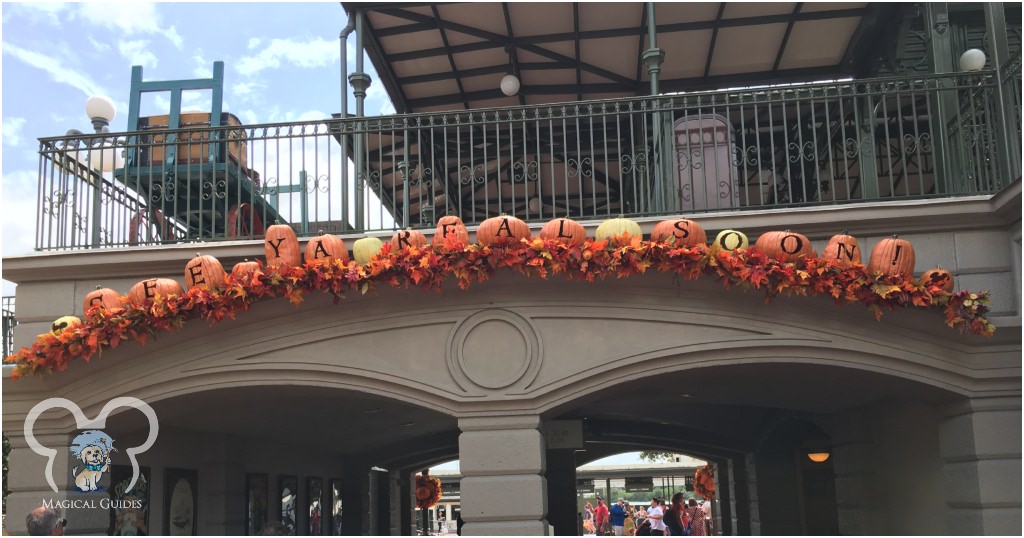 September is a great time of year for anyone who doesn't have children of school age. You'll find that crowd levels are much lower than in the summer months.
You still get the hot weather associated with this time of the year. Keep an eye on the weather forecast in the lead-up to your trip, as hurricanes are more common during September.
With a little forward planning, you can make the most of a trip during this month. Enjoy all of the special events and activities that Disney has to offer in September.