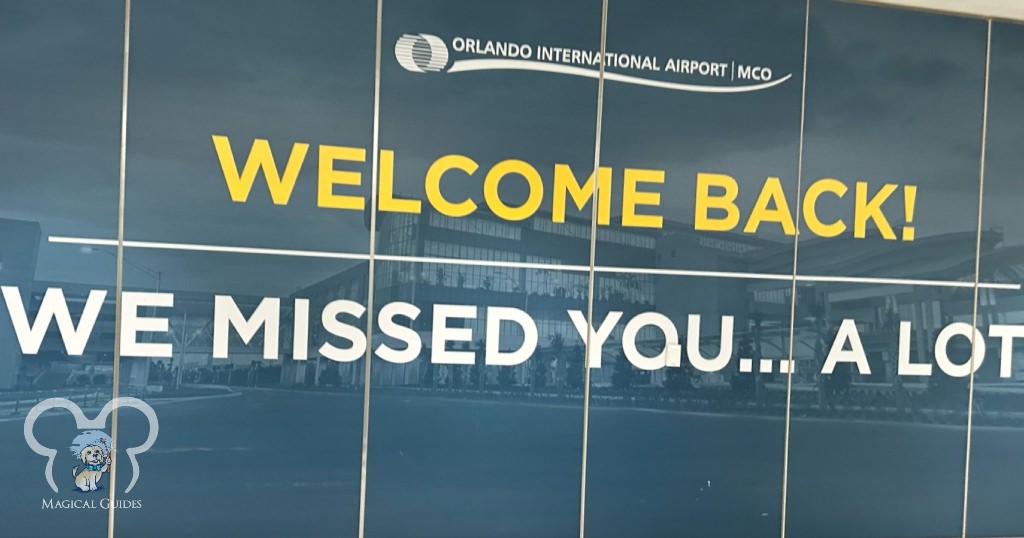 You have booked one of the Walt Disney Resort hotels or surrounding area hotels. You have also booked your transportation to Florida. It may seem like the planning is over, but there are a few other important details to plan for your vacation.
If you have decided to book Orlando Airport Transportation instead of driving to Florida, there's another transportation step to think about. It's important to consider how you will get from the MCO airport to your hotel when flying.
Keep reading as we share with you everything you need to know about getting to Walt Disney World from the airport and how to make the start of your vacation hassle-free.
Which Airport Are You Flying Into?
The majority of visitors to Orlando will fly into Orlando International Airport (MCO). On the other hand, you may find your flight comes into Sanford airport, which is a little further out from Orlando.
Sanford is a greater distance away from the theme parks and downtown Orlando. You will want to keep this in mind if you are opting to hire a car or use a ride-share service.
The airport is much quieter, which has some advantages, but naturally has fewer amenities for travelers. MCO has a lot more options when it comes to transportation to the resorts in Orlando.
You will find that Sanford can offer many of the same airport transportation services, just usually at a higher cost.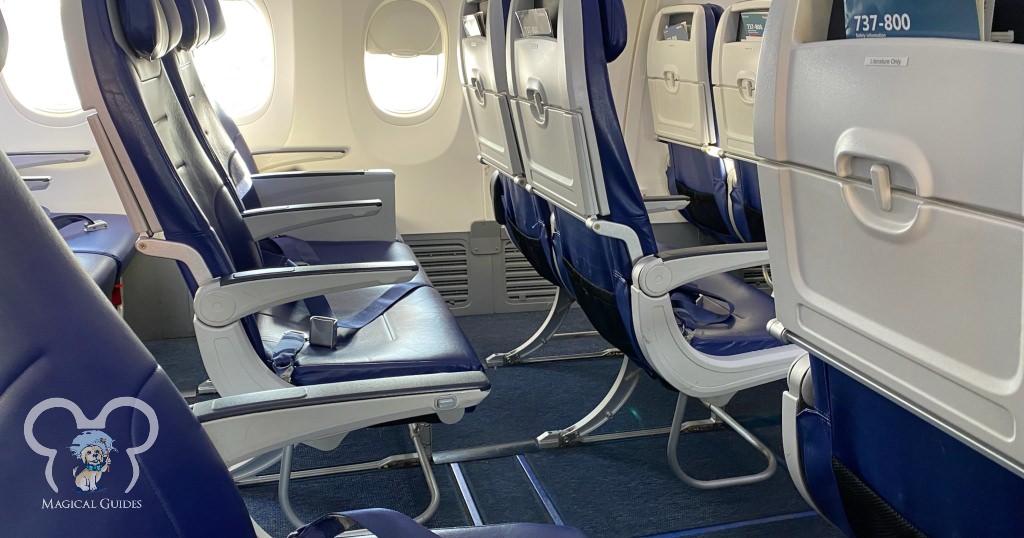 Honorable Mention: The Magical Express Ended in 2021
One of the best perks when staying onsite in Walt Disney World was Disney's Magical Express service. This free motor-coach took you from Orlando International Airport (MCO) to your Disney resort.
It always made for a quick and easy start to your trip. Sadly, Disney discontinued this service in 2021 which hasn't been a popular piece of news with Disney fans.
Mears transportation has taken over this bus transportation for guests. They no longer offer the luggage service that was so convenient for resort guests and is now an extra cost added to your vacation.
Keep reading to discover Mears along with your other options for transportation.
Things to Consider When Choosing How to Get to Walt Disney World
When booking your transportation to your resort, there are a few things you'll need to consider. Firstly, the size of your family or travel party will play a big part in choosing the right option for your trip. 
Read Also: The Best Way To Get To Universal Studios From Disney World
For larger groups, you may need to use multiple vehicles or rent two or more cars, which could become incredibly costly. For this type of party, consider using a shuttle bus or another private car service.
If you are traveling with little ones, ensure the cars are equipped with car seats to ensure they are safe on your journey. Bus transportation or private car services may be the best option to ensure travel with your little one's safety in mind.
Your budget will have a huge impact on the transportation mode you opt for. The good news is that there are some very budget-friendly options on offer.
The Top Options for Traveling to Walt Disney World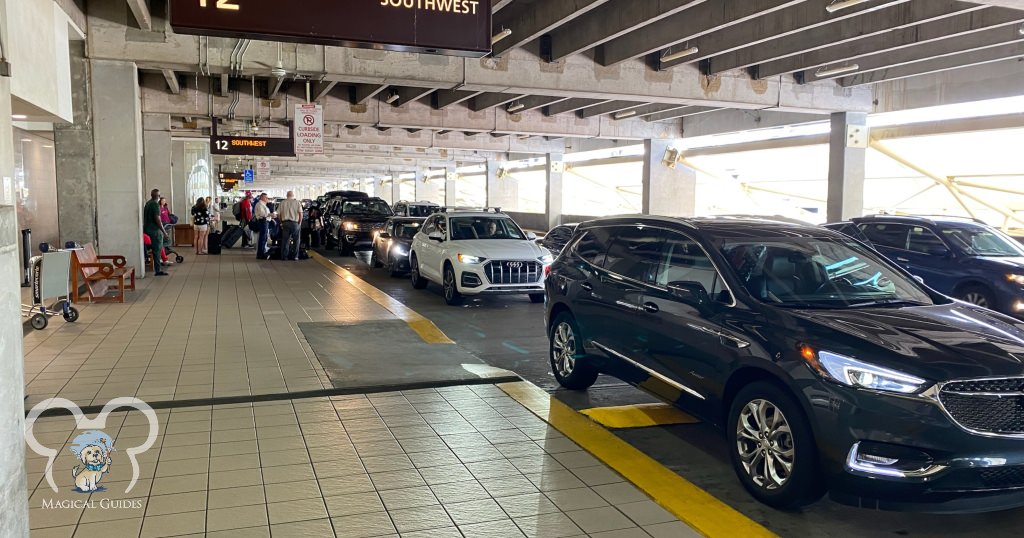 1. Ride-share Services
Uber, Lyft, and other rideshare services are plentiful in the Orlando area, and you'll have no problem finding someone to pick you up at MCO. Uber also picks up and drops off at Walt Disney World, but keep in mind it will be approximately double the fare as MCO.
A standard service Uber from MCO will be about $40-$60 while Ubering from the Sanford Airport will cost about $60-$100.
Uber and UberXL will allow you to fit up to six people. UberX or Uber Comfort only accommodates three passengers. Lyft has similar categories.
You can simply choose the one that offers the best pricing and seating arrangement at the time of your journey. If you fancy upgrading to arrive in style, opt for Uber Black.
My absolute favorite way to get from the airport to the resorts with my husband and I is using UberXL Black. They have nicer SUV's, professional drivers, and it's just a great experience feeling like a VIP.
Understand this can be almost double the price of UberX and we only do this for special occasions. Lyft also offers Minnie Vans to take you to your hotel which is a fun way to get to your Walt Disney World Resort hotel.
Minnie Vans, unlike other ride-share services, can bring you right to Magic Kingdom instead of the Ticket & Transportation Center.
Pro:
Ride-share is a great option for smaller families without too much luggage. If you are like me, you like the last minute flexibility that ride-share has to offer.
This is the best option to get to your hotel room without a lot of planning and booking ahead of time. You will want to download the Uber app or the Lyft app before your trip and pre-load your credit card into the app for the fastest service.
Ride-share is a direct service meaning you won't have added time and stops on your way to your Disney Vacation. You can also leave a little later on that dreaded ride home when your vacation has sadly ended.
Con:
One of the biggest considerations with ride-share for families is the need for a car seat or booster seat. The good news is that in Orlando, Uber offers the car seat service. This will limit your choice in Uber. You will need to specify when searching for a ride that it's something you need.
If you have a large amount of luggage, you will need a larger car which will be more expensive. If you have a large family you may need a larger car which will be more expensive.
Ride-share app pricing can also vary depending on how busy the airport is. Peak times will have surge pricing that can get pretty expensive.
Ride-share can become a costly part of your vacation very quickly. Direct service may not be worth the added cost for your family.
2. Shuttle Bus Services
Mears Connect
Mears used to run Disney's Magical Express as a complimentary service for guests staying at a Disney hotel. It is no longer a complimentary transportation option.
This airport shuttle service offers service to your Disney Resorts as well as Disney area resorts like Walt Disney World Swan & Dolphin. Mears Connect is located in the old Magical Express location of the airport.
Pro:
This is a great option for families with young kids as the bus service does not require car seats or booster seats for travel. This is also a great option for large families or those traveling with a lot of luggage.
For solo travelers and couples or very large groups, this can often be the best value for money solution when arriving in Orlando.
Con:
We have not used Mears connect recently, but I have not heard the best reviews about this service. Many guests have complained about the return trip and the bus not picking them up in time for their return flight.
The bus makes several stops round trip which may add extra travel time to and from the airport. We like to maximize every minute of our trip so this isn't the best option for us.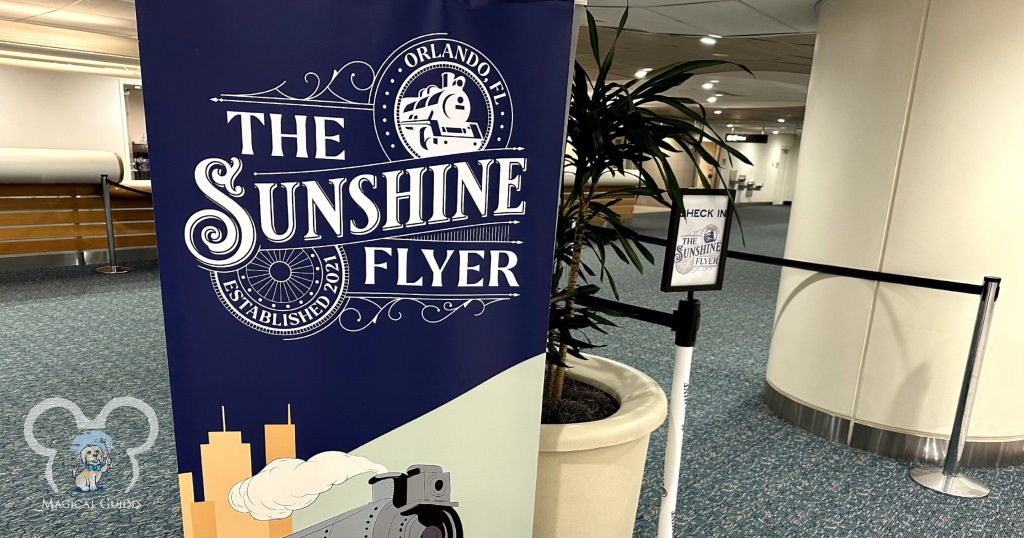 Sunshine Flyer
Sunshine Flyer is a new service with a shuttle bus similar to Mears Connect. You will recognize Sunshine Flyer's buses by the old-fashioned passenger cars on the side of the bus.
Sunshine Flyer has the 1920s feel of rail travel complete with drivers dressed as rail conductors. They offer one-way or round trip tickets that often have some really great sales as low as $12 for each passenger.
Sunshine Flyer is located in Terminal B of the MCO Airport. You will want to find the ground transportation level to find the Sunshine Flyer Desk which is on the opposite side of the airport from Mears.
If you are traveling with Sunshine Flyer, you will need to stop at the baggage claim area first as they do not offer a luggage handling service at this time.
Pro:
This is one of the best ways for families with young children to travel without a booster seat or car seat. The pros of using Sunshine Flyer are similar to the pros of using Mears Connect.
Reviews for Sunshine Flyer have been positive. We have also taken Sunshine Flyer ourselves and were impressed by the short wait time in the airport to be picked up.
For solo travelers and couples or very large groups, this can often be the best value for money solution when arriving in Orlando.
Sunshine Flyer also offers a private transfer service from the airport as well, you can find more information on their website for transportation options.
Con:
If you aren't lucky enough to be the first one dropped off, you may find this service to be quite frustrating. However, if you aren't in a rush, you can sit back and relax until you arrive at your hotel.
3. Hiring a Car
Choosing to hire a car for a Walt Disney World vacation is something that many families consider before heading to Orlando. Whether you need a car or not for your vacation is a very personal decision.
Disney offers many great transportation options, so many people don't feel the need to pay for parking at the resorts in order to use a hire car.
If you are heading offsite on your Disney trip, you may enjoy the flexibility that renting a car offers. You could also just consider doing a one-day rental if you think this will help you out with transferring to your hotel and for making grocery stops if you don't want to order grocery delivery.
If you are planning to visit any of the nearby attractions or beaches you may want to hire a car. You can also consider companies like Quicksilver Tours & Transportation for your off property trips.
In Orlando International Airport and Sanford airport, you'll find a good selection of car rental companies, although MCO offers more options. You don't even have to take a bus to pick up your car here at MCO, so it's a quick and easy start to your vacation.
The price of hiring a car will depend on many different factors, so shop around online before your trip to find a good deal. Keep in mind that you'll need to pay more for a child safety seat.
The great news is that parking at Disney Resorts is free again so no need to factor that into your transportation cost. You will need to pay to park if you plan to drive to the theme parks though.
If you are staying off-site, most hotels have a parking fee so be sure to check that out before booking and factor that into your budget.
4. Taxis and Private Car Companies
Finally, you'll also have the option of hiring a taxi or a private car company. Most taxis are a lot more pricey than rideshare services, which is why they are used less commonly today.
If you have a large group or need car seats, these will certainly add to the costs. Private shuttle companies can be arranged in advance of your vacation and will vary in cost depending on the company you are using.
These could be a good option for a very large party, as they often have vans that will accommodate a larger group.
There are many town car services available in the Orlando area. Another company we have heard great things about is Happy Limo.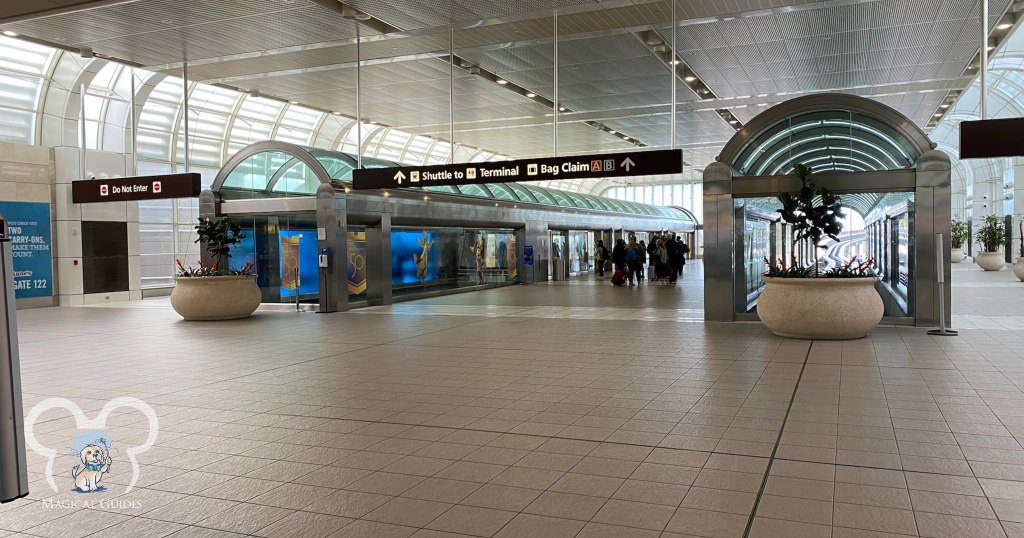 As you can see, there are many great options when it comes to planning your upcoming Walt Disney World vacation. By choosing an easy transportation option to travel between the airport and your resort, you can start your vacation without any stress and hassle.
There are many future developments coming to the Orlando area when it comes to transportation, such as the Brightline train, so we hope in the next few years that we'll have more options to make this process even quicker and easier than before.