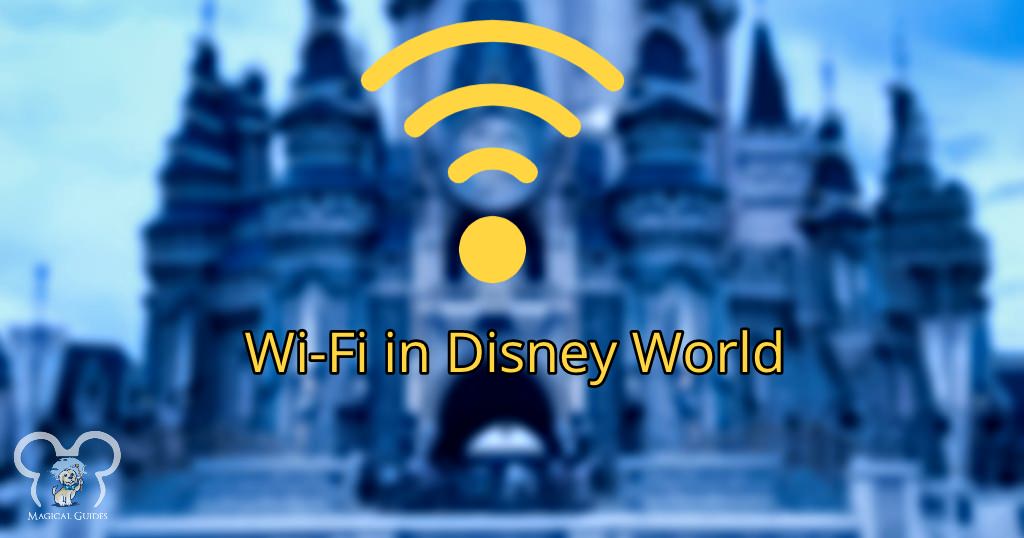 I ran to the parks one evening, after relaxing from an afternoon rain shower. I forgot my phone and wallet.
Now I was wearing my Apple Watch, as it served as my pass into the park, as well as Apple pay. So when I started to receive a call from my husband. I was confused, as I didn't have my phone on me. This is how I discovered that Disney World wifi is in the parks, and not just at the resorts!
Disney has wi-fi across all four theme parks – Magic Kingdom, Animal Kingdom, Hollywood Studios, and Epcot – both water parks – Blizzard Beach and Typhoon Lagoon – and Disney Springs and the BoardWalk. You can even get wifi on some of the buses that go between the resorts and parks.
When traveling anywhere in the world, we want to stay connected to our loved ones back home. At Walt Disney World, you'll have no trouble finding free wi-fi in the theme parks, which will help with your vacation planning and getting around.
Today I'm going to share everything you need to know about Disney World Wifi. I hope it can help make planning your trip even smoother.
Is There Free Wi-Fi At Disney World?
When visiting any of the Disney theme parks, Disney Springs, or water parks, you'll be able to use the company's free wi-fi. Not only can this help you to chat with your friends and family back home, but it can also assist with using the My Disney Experience App.
If you are staying at one of the Disney hotels, you'll also have free wi-fi in your hotel room. Select the Disney Wi-Fi network from the list of options, and you'll be ready to go.
For anyone struggling to connect, ask a friendly cast member for help. It's important to note that there are a few dark areas in the parks and resorts.
So you may find remote areas of a park, such as Animal Kingdom, will experience less coverage than somewhere like the Magic Kingdom.
Do All Disney Parks Have Wi-Fi?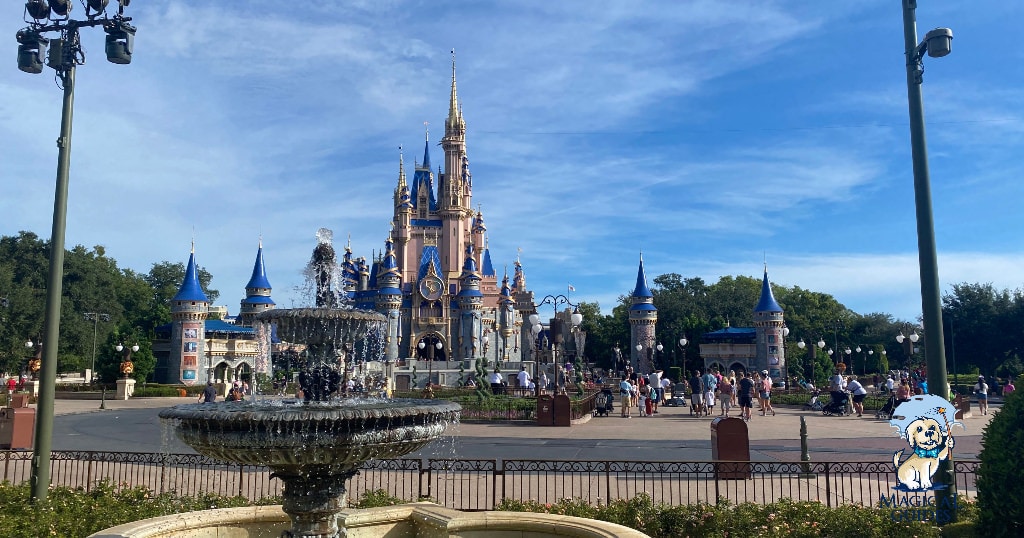 Yes, all four of the Disney theme parks have free Wi-Fi for their guests to use. The Disney parks have offered this service for some time now, adding it to all new areas they've built, such as Star Wars: Galaxy's Edge in Disney's Hollywood Studios.
It helps guests to get around the parks and see the wait times on their app, replacing some of the previous ways of planning their day in the park.
The wi-fi is generally pretty good in public spaces, but cast members can offer technical support if you are struggling to connect. It's ideal for overseas visitors who don't have a data plan they can use here, helping Disney guests save money on their vacation too.
Can I Use My Phone To Enter The Disney Parks?
Disney relies on technology more than ever before to enhance the guest experience. You can even enter the theme parks using your phone, where you can show your tickets on your Apple wallet or My Disney Experience app.
This is one of the reasons that the wi-fi service is so important, as you may need help if you aren't able to scan in.
You can also use your phone as your credit card to pay for various items in the merchandise locations and dining venues, saving you from carrying around cash or too many cards. If you are worried about your phone battery dying, look out for the fuel rods on offer around the park, which might come in handy in an emergency situation.
The public network stretches to the front of the park and is even available on some of the transportation that Disney offers as well as all public areas and guest rooms.
Where Is A Quiet Place To Take A Phone Call At Disney World?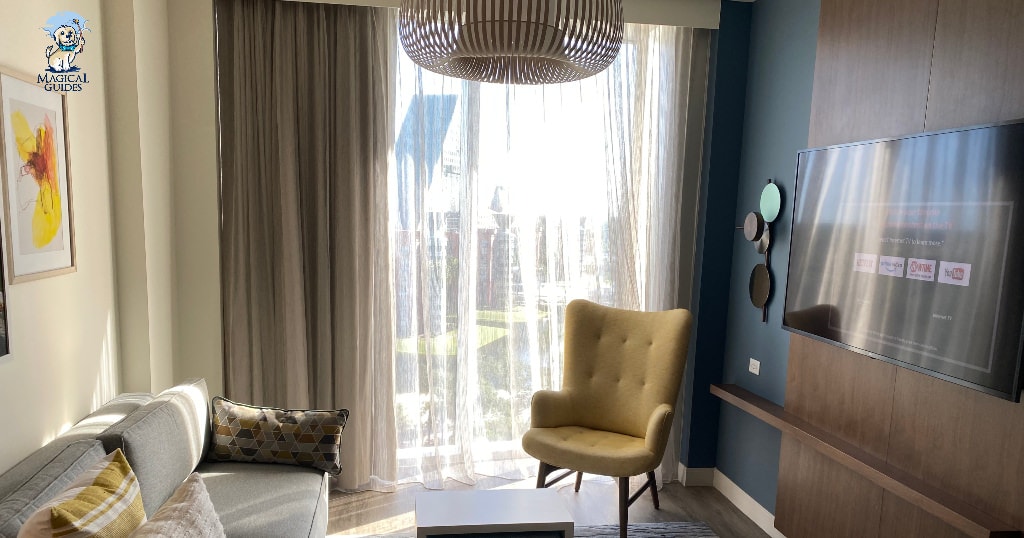 The theme parks are known for being quite hectic at times, so finding a quiet place to make a phone call can be a challenge. The good news is that the Disney resort hotels offer many quiet spots, both in your room and the public areas.
Convention centers can be a great place for you to escape to. Where you can use the free wi-fi service to make personal or business calls when these areas don't have events on.
Your wireless-enabled devices can be used in almost any corner of the resort, and you'll find there are even quieter spots in the theme parks.
The complimentary wi-fi service is strong enough to make a phone call or video call. At busier times of the year, you may need to have some patience with the wi-fi.
You could also consider taking a phone call near (not in) the first aid centers of each theme park. I find it to be a little quieter, and less crowded, but still busy area.
Can I Go To Disney World Without A Smartphone?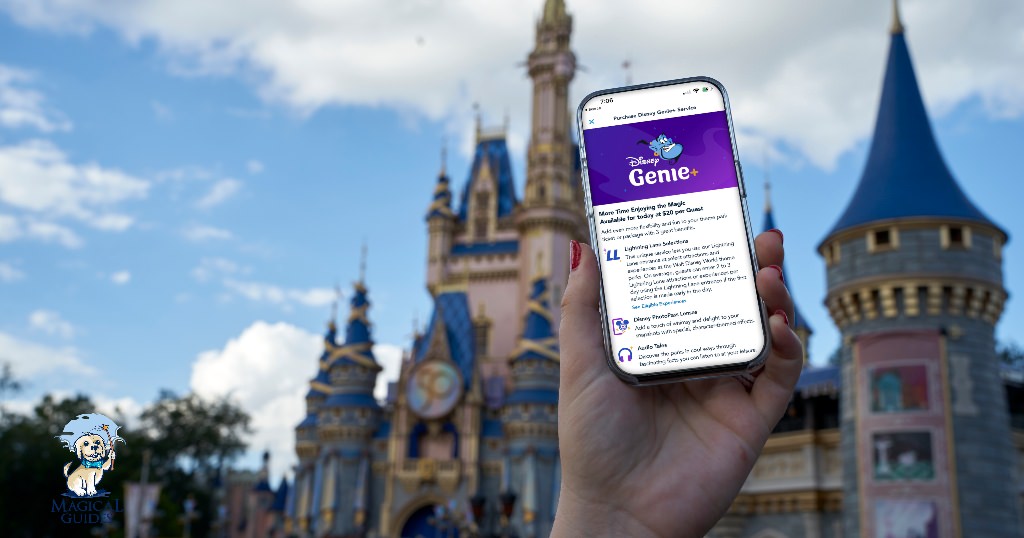 If you are looking to enjoy a digital detox on your vacation, I don't recommend this during your Disney trip. Without a smartphone, you won't be able to see the wait times or use features like the virtual boarding group for new attraction queues.
The My Disney Experience app offers so many features. Such as seeing the wait times at bus stops, joining a virtual queue, and interacting with areas in the park.
Disney's wi-fi and internet services make it easier than ever to enjoy your time in the parks.
Of course, you could stop using social media platforms. Limit yourself to using the Disney app on your cell phone, which will give you a much needed break from screens.
I found it relaxing to turn off all news during my Disney vacations.
As you can see, Disney offers great free wireless internet to all their guests. Select the public network from the list of available networks, and you'll have no trouble using this service to get around the park.
The wi-fi network does get a lot of people connecting to it each day. You should have no trouble securing your virtual queue pass and using other phone apps when traveling to Disney.