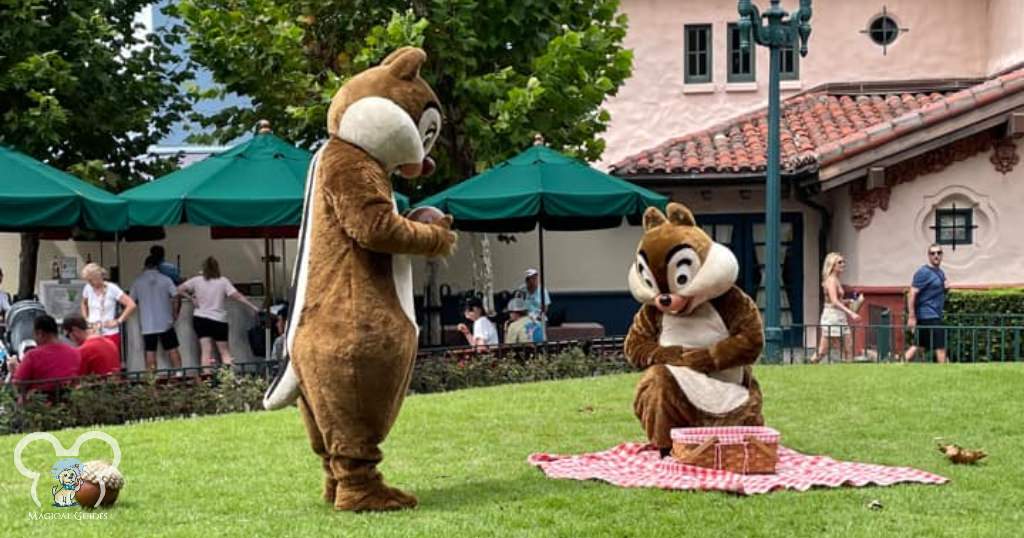 We're all looking for ways to save money on our next Walt Disney World vacation. The cost of food and drink in the theme parks can be staggering, especially if it's your first visit. That is why I recommend looking at ways to save money on dining at Disney. In this guide, I'm going to go share tips about bringing outside food and drink into Disney World.
You can use these top tips to help save a fair amount on dining during your next Disney vacation. This will help to stretch your vacation budget even further.
You might not consider taking your lunch into one of the major Disney world theme parks. I recommend you pack one for the water parks? Like taking food to the beach, the water parks are a great place to pack your lunch.
If you're flying in or running low on time, consider using one of the many grocery delivery services. I've created an outline of the dos and don't's for grocery delivery at Disney World. I suffer from food allergies, so I always have a few items on hand in case I get hungry. Although my sulfite allergy isn't as well known, I think it's a good idea to be prepared.
Can You Take a Picnic Lunch At Disney World?
One of the biggest expenses when visiting Walt Disney World is the cost of food in the parks. While there are some great dining options, we know that these will soon add up in cost over a few days. For that reason, many people ask us if you can bring a picnic lunch into Walt Disney World.
The good news is that you can bring your own food into the parks. Allowing you to prepare your meals before your day and save money. Keep in mind there are quite a few rules about the type of food and drink you can bring into the parks.
Even the containers you are carrying them in have rules they must adhere to. You can prepare some of your own meals like sandwiches for your lunch. Saving both time and money when it comes to taking a midday break.
As far as the quantity of food you can bring into the parks, this is only limited by how much you are willing to carry. The main thing to remember is that glass of any kind isn't allowed at Disney. The only exception to this is for baby food jars, which you can have a few of if they aren't too big.
Another thing you can't bring in loose ice, but you can enter with this if it's in a sealed container. Remember, you can always pick up a free cup of water or ice at the quick-service dining locations, so there's not much of a need to bring this for your drinks. You could consider bringing reusable ice packs to keep things cool if required. Alcohol is also prohibited in Disney parks, and this is something that will be taken away from you at the gates.
As long as you follow these rules, you'll have no trouble bringing your own food and drink into the Disney theme parks.
What is banned from being brought into Disney World?
Loose ice
Glass containers
Dry ice
Food that has strong pungent odors
Alcohol (including airplane bottles)
Also, Disney says you can not bring food that requires:
heating
reheating
processing
refrigeration
temperature control
Here are a few ideas of your own snacks that you should consider packing for Disney World
Granola bars
Crackers with peanut butter
Bags of chips
Pretzels
Trail mix
Oatmeal cream pies
Moon pies
Apple slices
Orange slices
Bananas (take care when carrying them, as they can bruise)
Juice boxes
These are a few types of foods, that I enjoy bringing into the parks. They happen to be high in sodium and sugar. So be sure to get some free water at any of the quick service locations throughout the parks. Remember you're not going to try and bring a bag in with yogurt especially in the Florida heat as it won't last long.
Read More: Where to Find Turkey Legs at Magic Kingdom inside Disney
I like to reserve buying cheap snacks, like pickles as they taste so much better in the park. Click here to find out where Disney sells pickles in the park.
So it might be a great idea to leave more sensitive items in your Disney resort hotel room. Then you can take a break (or nap) and cool down that way.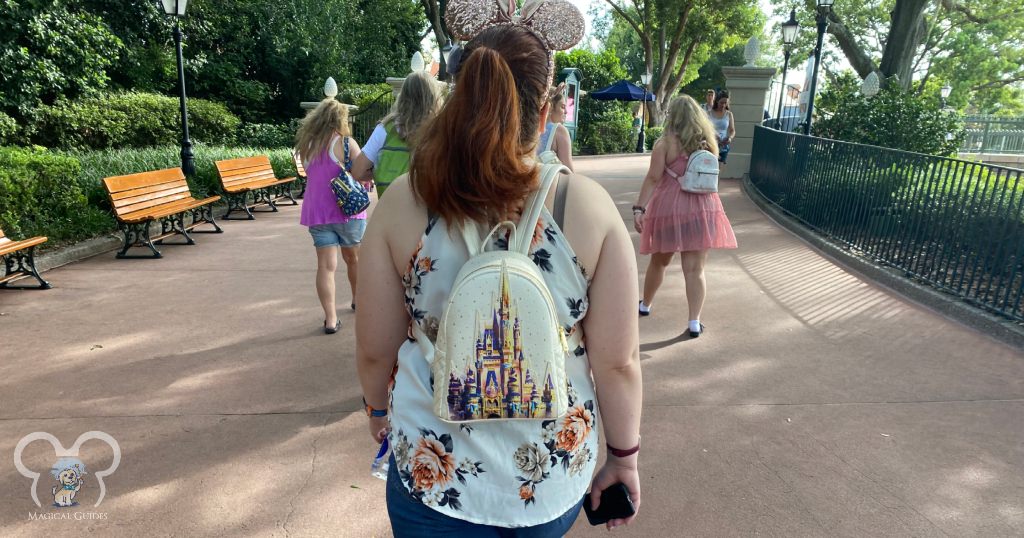 Can You Bring Backpacks and Water Bottles In to Disney World?
You can bring both backpacks and refillable water bottles into the parks. As I shared above, don't bring a glass water bottle and you'll have no issue entering with this type of bottle. The parks all have water fountains throughout them and refillable stations. You can bring a refillable bottle to save money and stay hydrated.
Backpacks are allowed in the parks, so you can bring your food and drink in your bag for the day. Remember that you are going to be walking around in the heat all day long, so be mindful about what you are carrying. Try to avoid food and drink that will be inedible if it gets too hot or squished. As you'll be taking your bag on and off the attractions with you.
You'll also find that a heavy bag can be very uncomfortable to carry all day long. Be realistic about what you bring with you for a long day out. You may also consider renting a locker at any of the parks.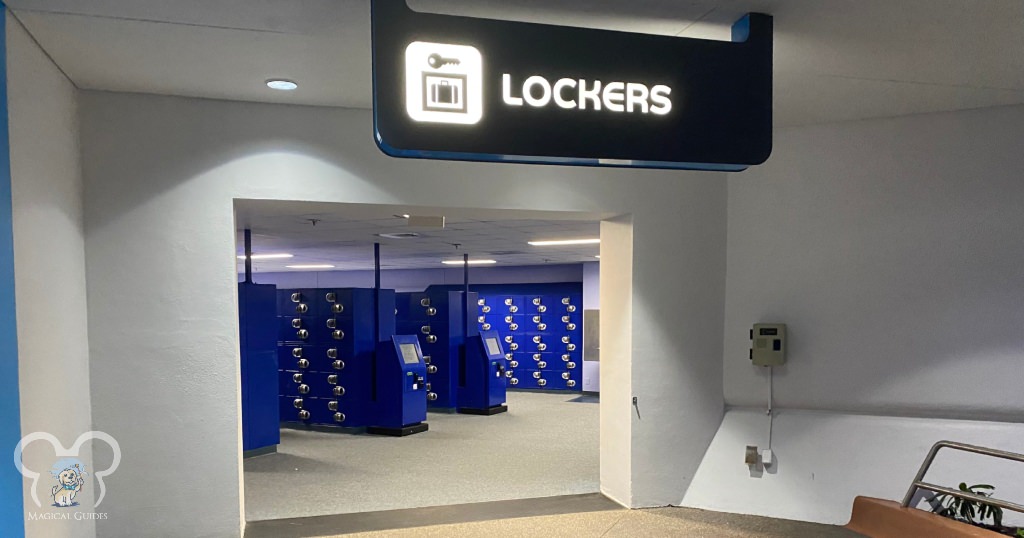 Read More: How to rent lockers at Disney World
Can You Bring Ziploc Bags to Disney?
Yes, there's no reason you can't store your picnic lunch in a Ziploc bag when you come to Disney. Ensure you follow all the rules above, and you'll have no issue using these bags to pack your lunch or dinner. They are great disposable containers to keep your food safe when walking around all day long.
It stops you from carrying heavy lunchbox containers which are a pain to keep when you finish your lunch. I would suggest you bring differently sized of Ziploc bags, which you'll find many uses for during your trip.
You can store ponchos in gallon-sized bags. A couple of sandwiches in quart-sized or smaller bags. Or pre-portion snacks like popcorn or carrots in snack size. When you get ready to pack your bags for your return journey you can also use Ziploc bags as well.
You might consider storing any wet swimsuits that haven't had time to dry. Or if you plan on staying a bit after checking out any toiletries you might need easy access to. The uses are endless and they take up little room in your bag.
I do like the bags that have the sliders on them so you know they are closed for these uses.
Can You Bring Unopened Cans Into Disney?
Cans are allowed in the parks, as long as they only contain non-alcoholic drinks. Cans of beer or other alcoholic drinks aren't allowed, so don't think about adding them to your bag for a day out. Glass bottles are the main type of container that you can't bring to the theme parks, so you'll want to make sure you find plastic bottles instead. Remember to always recycle when you finish any type of drink during your day to play your part in avoiding littering at Disney.
The Best Picnic Spots at Walt Disney World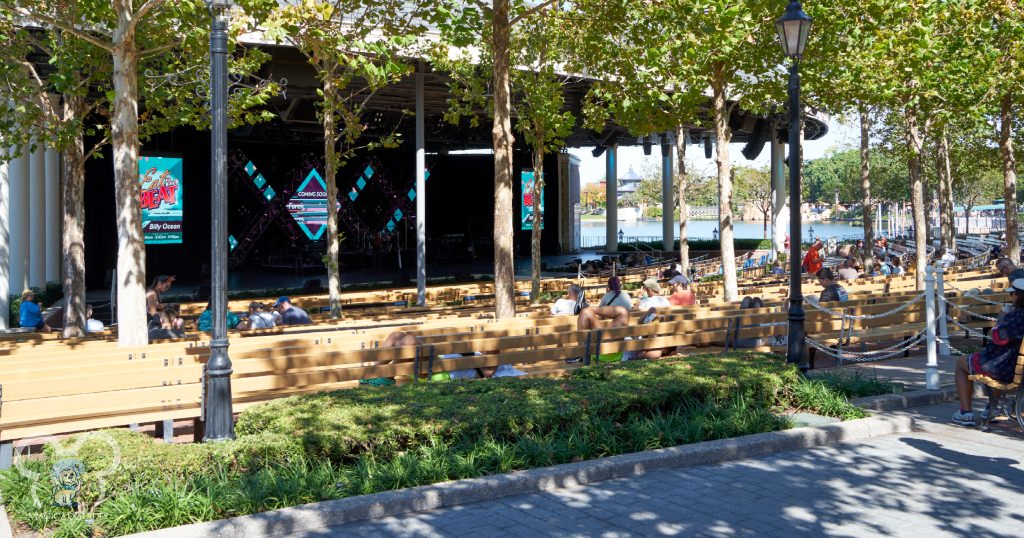 Each of the parks has plenty of space for you to enjoy a picnic. One of our favorite parks to take your own food to is Disney's Animal Kingdom, which has no end of picturesque dining spots. Remember, you shouldn't sit down at one of the quick-service restaurants to enjoy a picnic. As priority is always going to go to guests who are paying for food there.
Instead, find picnic benches in the parks where you can spread out and enjoy a relaxed lunch with your family. It's a great way to take a break from the crowds and you'll find no shortage of good picnic spots in all four theme parks. In the Magic Kingdom, head to the back of Fantasyland, and in EPCOT, I enjoy dining in the United Kingdom pavilion or Japan.
Top Tips for Bringing Food to the Theme Parks
If you are traveling by car to Walt Disney World, you'll have no trouble bringing food with you to the theme parks. That being said, if you are flying in, consider stopping at a local supermarket, such as Publix, on your way to your resort. You can also pre-order grocery deliveries to your resort.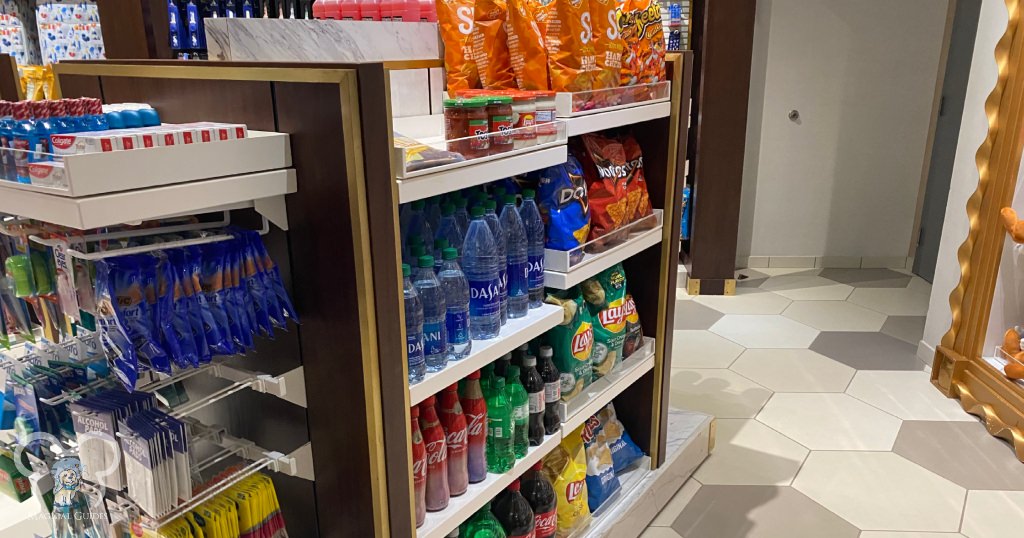 There are many services in the local area which offer this, allowing you to have a full selection of food for breakfast and lunch in your hotel room. I always recommend eating breakfast in your room before heading out for the day if you can. This saves you time in the mornings in the parks, which is the best time to beat the crowds at most of the most popular attractions.
When choosing your meals for the day, make sure you select lunches that will stay fresh in the heat and humidity. You might have to wait three or four hours to eat your lunch after the park opens, so you want to ensure everyone will enjoy their food. I recommend dry food as much as possible and avoid too much fresh salad or fruit which may go bad in the hot weather.
As you can see, there are many ways to save money on food and drink when traveling to Walt Disney World. By bringing outside food into the theme parks, you can avoid waiting in line for food. I do recommend booking a few of the top table-service restaurants for your visit. That way your family will enjoy as a special vacation treat during your next Disney vacation.