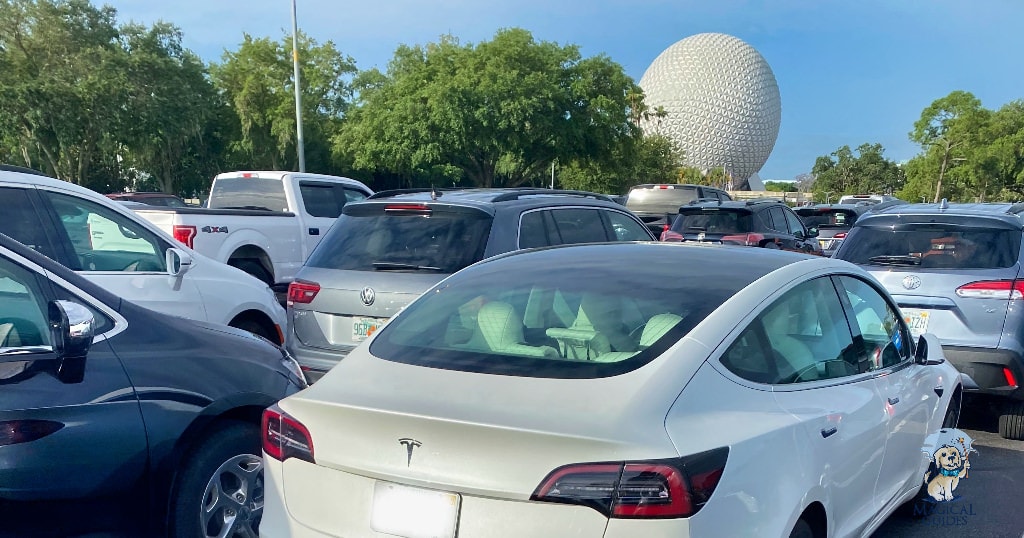 When it comes to planning a trip to Walt Disney World, you'll want to think about the hidden costs which soon start to add up. As you start to budget for your vacation, one area to keep in mind is parking at Walt Disney World. If you are opting to drive to the parks each day, you'll find there are parking charges at the theme parks and resorts, which can soon add up quickly after a few days in Orlando. Keep reading as we share the top ways to avoid parking fees at Walt Disney World and discover how much parking costs at the Disney parks.
How Much is Parking at the Disney Parks?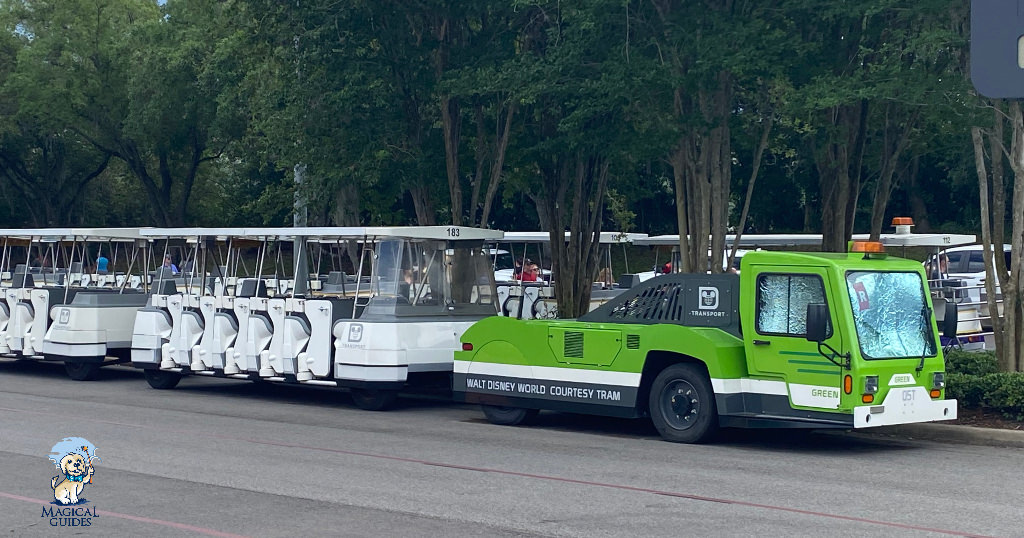 To discuss parking at Walt Disney World, it's best to break this down into two categories. We'll start by looking at how much it costs to park at the theme parks, as this will apply to guests staying off-site or who are local to the parks. If you are a Disney resort guest or have certain annual passes, you won't have to pay to park at the theme parks. Keep in mind you will pay to park at Disney resorts now, which is something that didn't used to happen in the past.
All other guests will need to pay a minimum of $25 a day to park at the theme parks, and this charge will cover you if you do opt to park hop during your visit. Standard parking for a car or motorcycle will set you back $25 a day, whereas you can upgrade to preferred parking for between $45 and $50 a day. This rate fluctuates based on the season, and you'll find that it helps you to get much closer to the entrance of the theme parks. This is a huge help at the end of a long day, where you don't fancy traipsing all the way back to your car. Oversized vehicle parking is $30 a day, and this category covers limos, shuttles, camper trailers, buses, and RVs. In order to pay for your parking, you can use either cash or credit card. All prices include taxes.
Does it Cost to Park at Disney World? Resort Parking Prices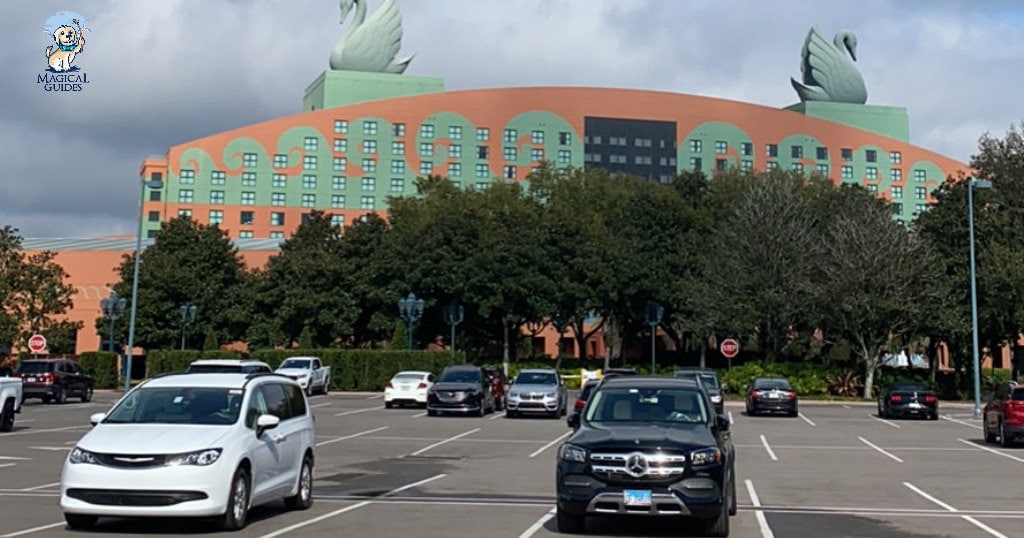 Walt Disney World resorts now charge guests for parking no matter what type of resort you are staying at. If you are staying anywhere else in Orlando, you'll want to make sure you check out these rates ahead of time as well, as most local resorts do have some form of parking fee. Prices do change from time to time, but value resorts are usually $15 a night, moderate resorts are $20 a night and deluxe resorts demand $25 a night per vehicle.
If you are staying at Fort Wilderness in one of the campsites, you'll receive a free parking spot, but this isn't the case for the cabins here. One thing to keep in mind as well is that DVC members don't have to pay for parking as long as they are staying at a DVC resort. It's worth thinking ahead of time if these charges really make it worth hiring a car in Orlando. While it will likely make sense for people driving here, it can add too much if you could just use the free Disney transportation instead.
If you are staying at one of our favorite resorts, the Walt Disney World Swan, Dolphin or Swan Reserve you will find a slightly higher pricing structure. To self-park it's $32 per day, for valet service it's $42 per day. If you are simply visiting the Swan, Dolphin or Swan Reserve, those prices are per visit. I haven't seen them enforce the per entry visit, but I'm sure they could easily. Also to know that if you're eating at one of their signature restaurants such as Il Mulino, or Shula's Steakhouse, they do validate parking.
Does it Cost to Park at Magic Kingdom?
All of the parks have the same parking fees, no matter which theme park you are opting to visit. When you visit the Magic Kingdom, remember that you'll need to park at the Ticket & Transportation Center, which is located over the water from the theme park. From there, you'll travel over to the Magic Kingdom by either the monorail or ferry. Make sure you add enough time onto your morning plans to get to the park without any issues. You'll then be able to enjoy a whole day of fun and exploration before returning to your car in the evening where you parked it.
Is It Worth Bringing a Car to the Magic Kingdom?
There are many reasons you may opt to bring a car to Walt Disney World. For many larger families, it's much more cost effective to drive than fly to Orlando. You can pack much more luggage, as well as bring plenty of snacks and supplies to keep you going during your vacation. These savings can make a huge difference to the overall cost of your vacation, which is why the resort parking fee won't seem too bad if that's the case for you. A few of the local resorts don't have the best transportation options, especially if you are staying off-site. Having a car will allow you to take control of your schedule, instead of waiting to get a bus each day to and from the theme parks.
You may opt to bring your car and save money by staying at a cheaper hotel or resort away from Disney. There's no denying that the Disney resorts can be quite pricey, especially during the holiday season. This can be a great reason to hire a car, as you'll enjoy good quality accommodation without the high price tag. You'll also have the option to visit some of the other popular local attractions, such as Universal Orlando or the local beaches. Remember, there's more to Orlando than just Disney, and while we love spending as much time as possible here, a car can help you to explore more of the state.
Parking at Walt Disney World soon adds up in cost, so you'll need to think carefully about whether driving is the right option for you and your family. When you drive to Orlando or hire a car, you will enjoy greater flexibility, which for many people is well worth the daily parking charge. Take some time to budget for your trip ahead of time, and you'll find that the parking charges are something most people are happy to accommodate into their plans for their upcoming vacation to Walt Disney World.