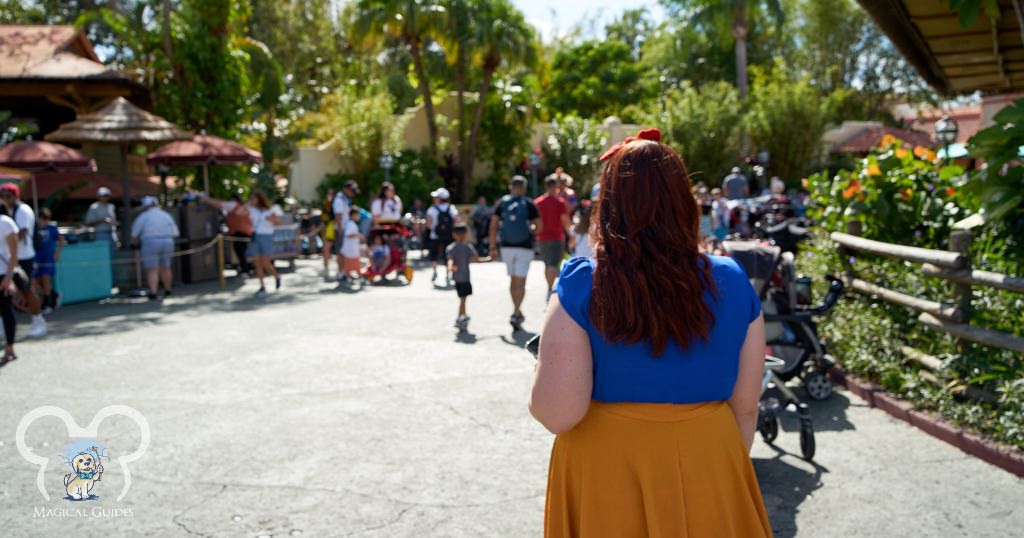 When you're headed to Disney World this December, you'll want to make sure you have the right outfits for your vacation. With so many different rides, experiences, shows and attractions it's important to make sure you are comfortable all day long. December brings in some extra weather challenges as it can get extremely cold in Central Florida during this time. Just so we are clear, snow doesn't usually make it's way down to the most Magical place on earth, but I've put together this complete guide to help you prepare for what I consider the most wonderful time of the year at Disney World. It's important to note that with the end of November and start of December it marks the end of the hurricane season.
Not only do I live in Orlando, I'm also a Walt Disney World passholder. I've weathered every season at Disney and I'm here to give you my best advice for packing. So, turn on the Christmas music, get out the candy canes, and let's dive into the ultimate Disney in December packing list.
Winter (and pretty much every season) in Central Florida can be unpredictable. In December, the weather can go from mid 70's and sunny during the day and shoot down to the 40's at nighttime. The temperature drop is extremely sudden and can take some northerners by surprise! Make sure you check the weather daily while you are on your trip as it can change drastically in temperature from one day to another.
And I know some of you are thinking "that's not too cold". However, Florida cold is different than states that get snow on the ground. Florida has extremely humid weather which means there is a lot of moisture in the air. When the temperature drops, that moisture also becomes cold causing your body to feel much colder than it is. Sometimes it feels so much colder in Florida than what the weather channel is telling you. Use your best judgement and remember it's always better to be over prepared.
How do people dress in Orlando in December?
To put it simply, in layers from my personal experiences while being down here during the month of December. Florida weather can be tricky to predict, so that's why layers are important for your comfort. Just because that snow doesn't make it down this far of the sunshine state, doesn't mean that cool winds won't put a damper on your Disney trip.
Okay, enough with the science lesson. What should you pack for your Disney World vacation? A little rain in the morning, an afternoon of sunshine, and then a cold front is headed right towards Magic Kingdom (and your vacation). Your clothing options should be versatile and easy to put on or take off during the day. This gives you the ability to get warm if needed or cool down if needed.
I recommend packing layers for your day at Disney Parks. For example, you could wear a short sleeve shirt and have a light jacket in your park bag for when the temperature drops. You could also tie a jacket or flannel around your wait during the day for easy access if you get cold. Sometimes, rides can also be very cold while you are waiting in the queue so having a jacket with you could come in handy there as well. Imagine being stuck in a long line waiting for your favorite ride for over an hour and being freezing cold. No thank you!
I recommend long pants, sweatpants, or athletic leggings to go with your layers. It's a lot simpler to layer on a jacket or roll up your sleeves on your long sleeve shirt than it is to change your shorts into pants. Again, this is going to be based on your best judgment for your own needs and comfortability. In true Floridian fashion you can wear shorts with a sweatshirt and it's still acceptable. Sometimes it's hard to predict the weather here!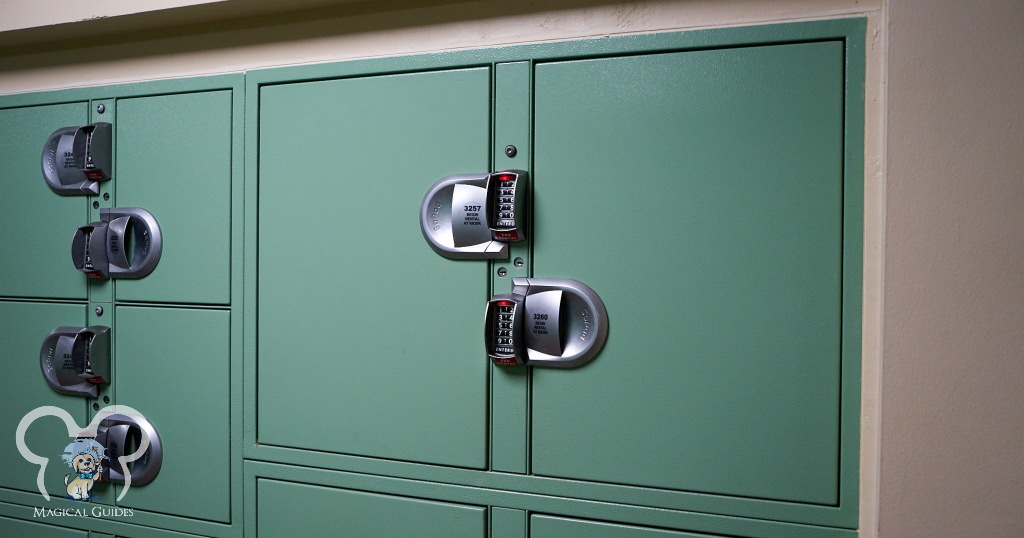 Photo by Bayley Clark for MagicalGuides
During the holiday season, Disney sells holiday merchandise with many long sleeve and sweatshirt options. If there is a time you are much colder than you thought you would be, pop into a store such as the Emporium in Magic Kingdom and take a look at their holiday line! They always step up the designs from the year before and I really love looking at their holiday line of clothes and accessories. You can also check out their holiday line at ShopDisney.com and preorder any of the items.
Read Also: How To Rent Lockers At Disney World
No matter what time of year it is, you should always wear closed toed shoes. Your feet will thank you at the end of your trip! There have been some days I walk close to 20,000 steps at a Disney Park in one day. If you buy new shoes before your trip, I recommend breaking them in before you arrive. Combat boots or Doc Martin style boots are very popular and a great way to keep your feet warm. Make sure if you pack boots that you also pack the correct socks! You'll want socks that cover your ankles to avoid getting blisters around your heels and ankles. Fuzzy socks are also my personal favorite but avoid those if the weather will be too hot.
It's a good idea to pack a poncho or a raincoat. If it does rain, you won't want to be stuck waiting for it to pass and sometimes it's best to just walk through it if it isn't dangerous. A poncho or raincoat would protect you from the freezing cold rain. You'll thank me when you walk into an air-conditioned ride, and you aren't soaking wet! I see a lot of families wearing Croc's at Disney Parks. Despite what you might think of their aesthetic, Crocs are waterproof and make walking through rainy weather easy. These are a good backup option for kids if you feel they may need a waterproof option at some point during your day at the park.
No matter what time of year it is, a hat is always helpful. It can block you from the harsh Florida sun or keep your head warm if it gets cold. Any type of hat works but for the colder weather consider bringing a beanie or something fuzzy. Bucket hats are a trendy option for headwear and there are even fuzzy bucket hat options in stores. Bonus points for hats that are Disney related! Disney shops sell all sorts of hat options with your choice of Disney characters.
For the colder days, a sweatshirt or a crewneck sweater is a great option to layer over a short sleeves shirt. In my personal experience I like anything that is lined with fleece or a warm layer to keep my body warm. If it does get cold, you'll be spending a lot of time outside in that weather so consider packing a pair of gloves and a scarf. These are easy accessories to throw into your bag if you are not using them. Hand warmers are also a great option to be able to put into your jacket or pants pocket to keep your fingers warm.
Are you staying at a Walt Disney World resort during your stay? You might want to consider packing sweatpants and a long sleeve for lounging around the resort. Main lobby areas and other common areas tend to be quite cold no matter what the season. Your resort may also have a heated pool or hot tub on sight so consider packing a bathing suit and flip flops for your time at the resort. If it's cold outside, the sweatpants and long sleeve can be thrown over your bathing suit to keep you warm when heading back inside the hotel. Leave the beach towels at home, your resort will supply those for you! This is a good place for the Croc's or waterproof shoes again.
Also note if you rent a condo or place thru AirBnB that has a pool or hot tub, there can be an additional charge to turn on the heater for the water outside. Yeah it stinks, but if it costs the home owner money, they will be sure to pass on those charges during the winter months in Florida. Using the hot tub can be a great way to wind down in the evening, but personally I prefer hitting the water parks where Disney keeps the water heated year round. Usually during the cooler months like December you won't face long lines for the water rides so you can have the water parks to yourself.
A trip to Walt Disney World in December wouldn't be complete without attending Mickey's Very Merry Christmas Party. This is a separate ticketed event inside Magic Kingdom during the month of December. As with any special event that occurs at Walt Disney World Parks, guests really enjoy dressing in their favorite Christmas outfits. If you enjoy a good laugh, many guests like to wear ugly Christmas sweaters featuring Disney characters. This is a fun way to stay in the magical holiday spirit and stay warm if it's cold outside!
Be sure to book your tickets to Mickey's Very Merry Christmas Party early, all of after hours and parties have been selling out. If you are do get your book your tickets, be sure to check out Mickey's Very Merry Christmas Party Tips.
Minnie Mouse ear headbands are also very popular around the parks. Disney has a holiday line of Minnie ear headbands that could add some flare to your holiday outfit. Some of them even light up! Some parks have park specific Minnie ears and merchandise so if you are looking for a particular item it's a good idea to research where you can find it before heading to the parks.
When you've packed all your warm clothes and layers it's time to think of what you'll need in your park bag. First, you'll need to make sure you have a good bag to bring into the parks each day. This will be different for everyone depending on your needs for the day. If you are going with your family or kids, you might need a backpack to hold things like snacks and juice boxes. However, if you are just going with one other person or a small group you might just need a fanny pack or a small backpack to hold your phone and necessities.
Some parents have small backpacks for their kids to hold onto things like small toys or hand sanitizer. If you have a stroller these can be thrown into the bottom if your child doesn't want to hold onto it anymore (we know how quickly that can happen).
I recommend something that can hold things like a water bottle or a reusable bottle to refill during the day. Even if the bag is empty, chances are you'll end up buying a drink or something that you'll want to put into a bag. I don't recommend a huge backpack as this can get difficult on some of the rides. Contrary to many other theme parks, Disney allows you to bring your bags onto most of the rides. If you have anything too big you might have trouble getting it in and out of the ride. Rides like Expedition Everest in Animal Kingdom have a little pocket at each seat for you to place your bag into.
Guests are allowed to bring outside food and drinks into the park so, mini water bottles or sports drinks are great to throw into your bag. Also, snacks such as granola bars or trail mix are great in the middle of the day. Food can get very expensive out there so any little thing helps!
Even on the colder days, the Florida sun is nothing to mess around with. In fact, even on cloudy days you are still exposed to extremely strong levels of UV rays from the sun in Florida. Even Floridan's should be wearing sunscreen out there. It's a good idea to pack a small bottle that can go on your keychain or fit into your park bag in case you need to reapply during the day. If you are sweating while walking through the parks, it's a good idea to keep reapplying your sunscreen according to the directions on the bottle. The higher the SPF the better! A sunburn can still occur even on a cold cloudy day. Consider packing a pair of sunglasses for your time at the parks as well.
Neck fans are very trendy at the parks. This wraps around the back of your neck and each side has a small fan attached to the front. On warmer or hot days these fans help keep your face cool and sweat free. If you are traveling with a child or baby in a stroller, consider getting a stroller fan that clips to the side of the stroller to keep them cool.
So here is an overall ultimate Disney packing list for December:
Short sleeve shirts
Light pants (think yoga or other lightweight leggings)
Shorts
Long sleeve shirts
Bathing suit
Reusable water bottles
multiple pairs of tennis shoes
Socks
Extra bags (think plastic grocery bags for dirty clothes)
Mickey ears
Cell phone charger block & cord
Sunscreen (At least SPF 30 or your personal preference)
Walt Disney World Parks are the most magical place on Earth, but especially during the holiday season. Get ready for Christmas trees, lights, celebrations and singing. But, also for cold weather! It's such a treat for Floridians when the weather cools down in December and January, but it's arguably the best time to visit the parks weather wise. I would stay far away from Disney during the summer months because of the brutal heat and summer thunderstorms. Disney during the winter makes me think of hot cocoa, "ugly" Christmas sweaters and holiday lights. We can't wait to see you on Main Street USA this December, so tag us or share them in our Disney World Secrets Facebook Group.
Stay warm out there and enjoy your magical holiday season!