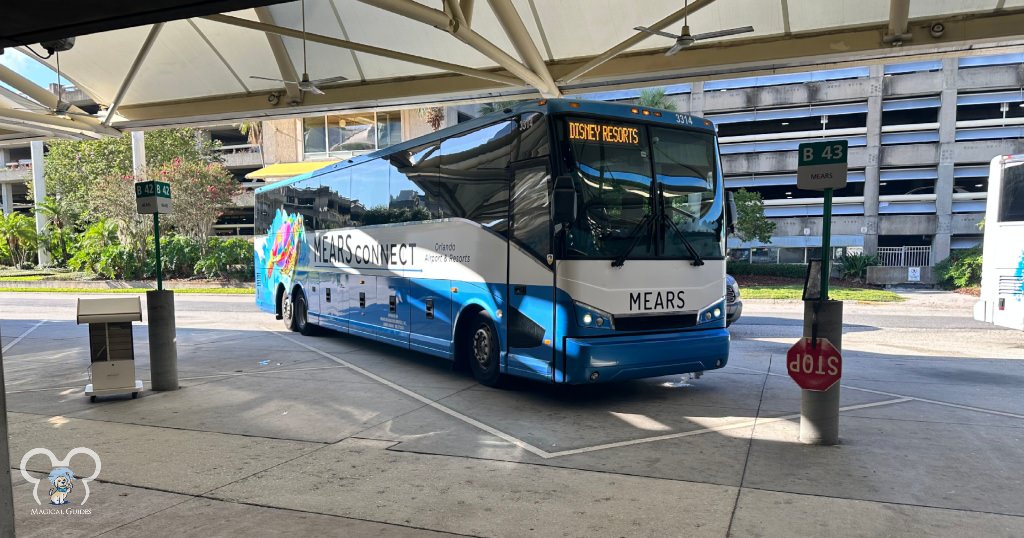 I've been on a lot of solo trips to Disney World this year. It's not cheap being a Disney blogger, so I look for ways to save money while still bringing the best content I can to readers like yourself.
I can find cheap flights from a budget airline for less than $20 each way. If I need bags I still love Southwest or Delta since they don't charge for my carry-on. The one thing I haven't been able to consistently save on is transportation from the airport to my Disney resort hotel.
So luck would have it on this trip the night before my trip, Mears Connect had a rotating banner that caught my eye displaying a special. My thought was I'd be able to jump on my 6 am flight and have Mears take me conveniently to the Contemporary to rope drop Magic Kingdom.
Checkout on the Mears Connect website was straightforward and easy to book. Mears' website asked for my flight information for my arrival and return trip. Without the flight number, you will not be able to book Mears Connect. The cost of Mears Connect was $16.50 each way.
If you checked items, you should retrieve them from the baggage claim area before heading down to Level 1. You will need your confirmation email and or QR code to board Mears Connect Shuttle Service.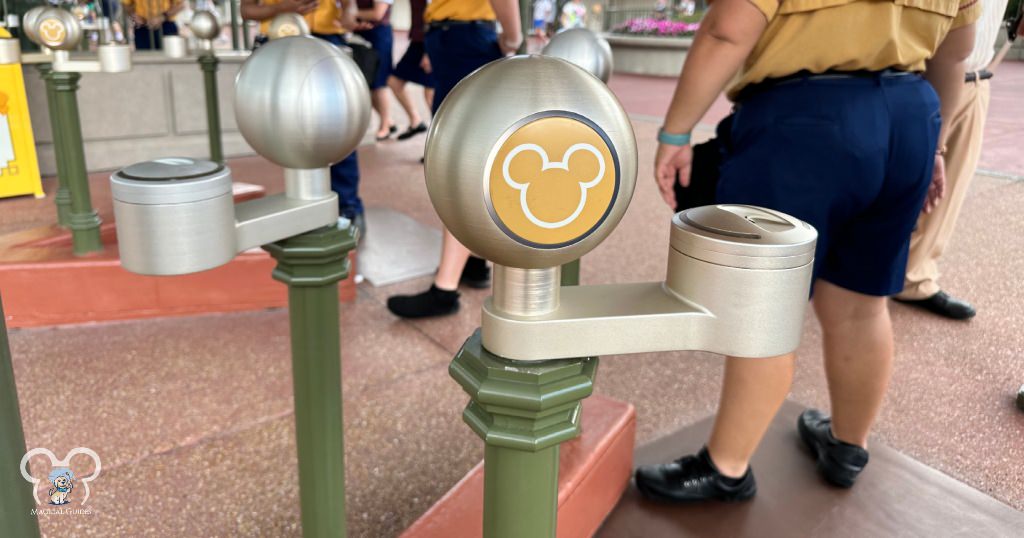 When I started making my way to the b side of the terminal, I connected to the MCO wifi and had my email confirmation ready for check-in. Once I was checked in, my wait time was minimal.
You should note that the pickup time from your resort for Mears Connect is 3 hours before for domestic flights, and up to 4 hours for international flights.
Is Mears Connect cheaper than Uber?
This depends on how many guests you have in your party. For my experience, I was on a solo trip to Disney World. So my total was $16.50 for a one-way ticket. Round trip, the airport transportation formerly known as the Magical Express totaled $33 including airport surcharges.
It would still be cheaper by $5 on average over any ride share app. When you get over 4 people, Mears Connect is more affordable than Uber. If you need multiple car seats, wheelchair transportation, etc then a Mears shuttle could be beneficial transportation to the Disney World area hotels.
How far in advance can I book Mears Connect?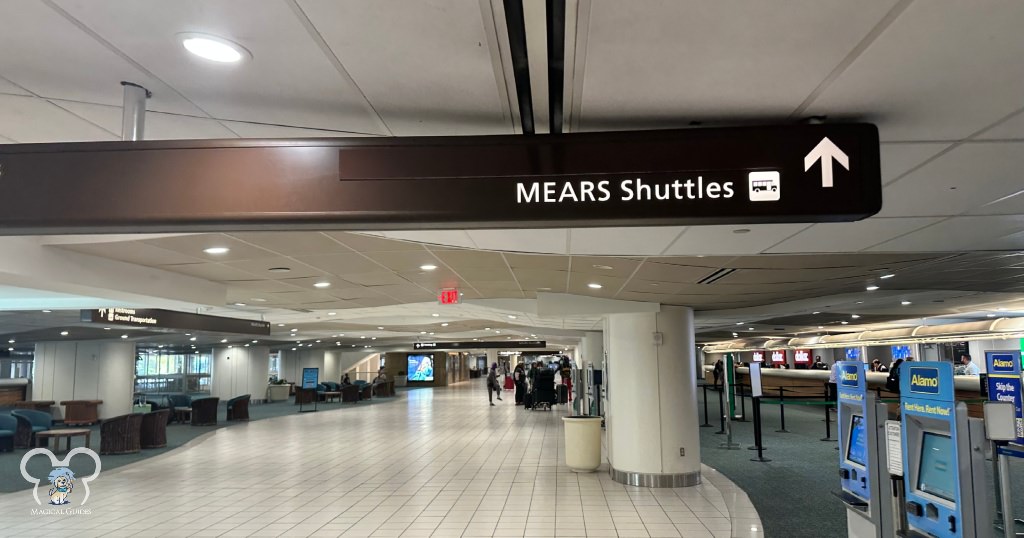 If you're the vacation planner of the family and want to book to secure one of the best transportation options know you can book Mears almost a year out. All you need is your flight details, as Mears can account for your flight being late, or if it's on time.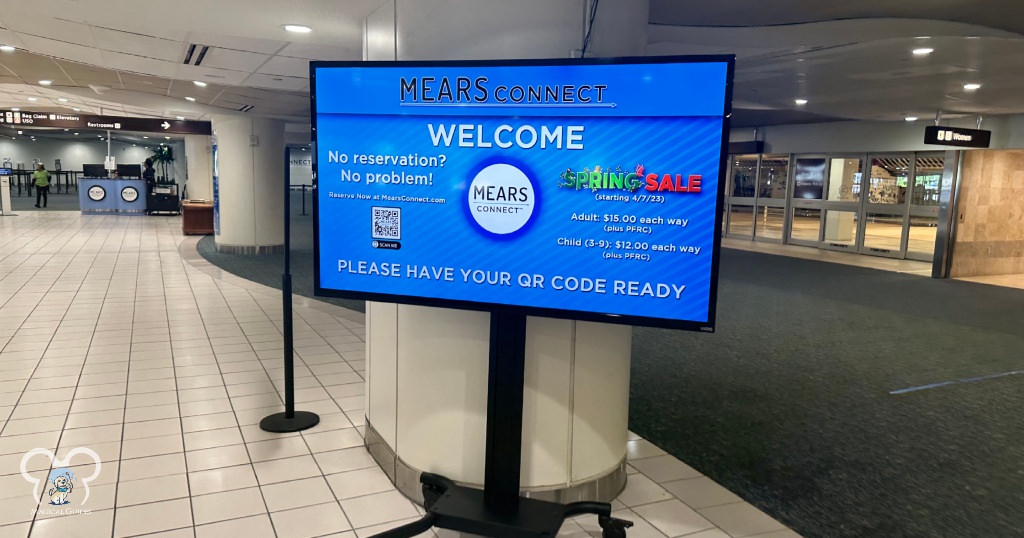 Does Mears Connect run 24/7?
The Mears Service is the only organized service that does 24/7, unlike the service from Sunshine Flyer which runs from 4 am to 11 pm taking guests to only Walt Disney World Resort Hotels. So as long as you book Mears Connect up to 24 hours before landing into MCO, you'll be set for a start to a magical vacation. I did see an advertisement that said Mears would try to accommodate walk-ups in case you did forget.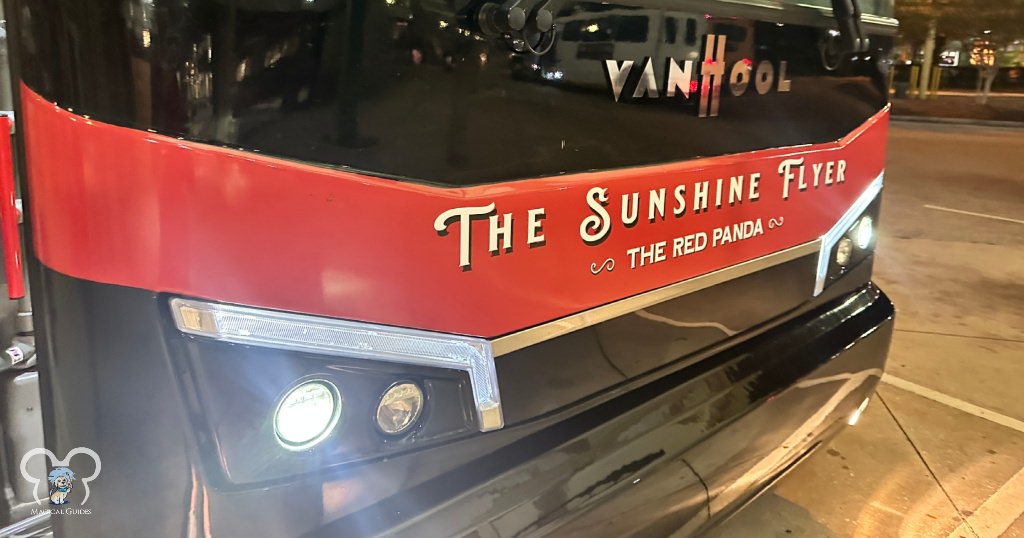 Does Mears Connect pick up at Terminal C?
Terminal C is the newest terminal at MCO (Orlando International Airport). This terminal hosts a large number of international flights, and JetBlue flights at the moment.
To find Mears you will go to Level 1 and look for the Mears Desk to check in.
How long is the wait for Mears Connect?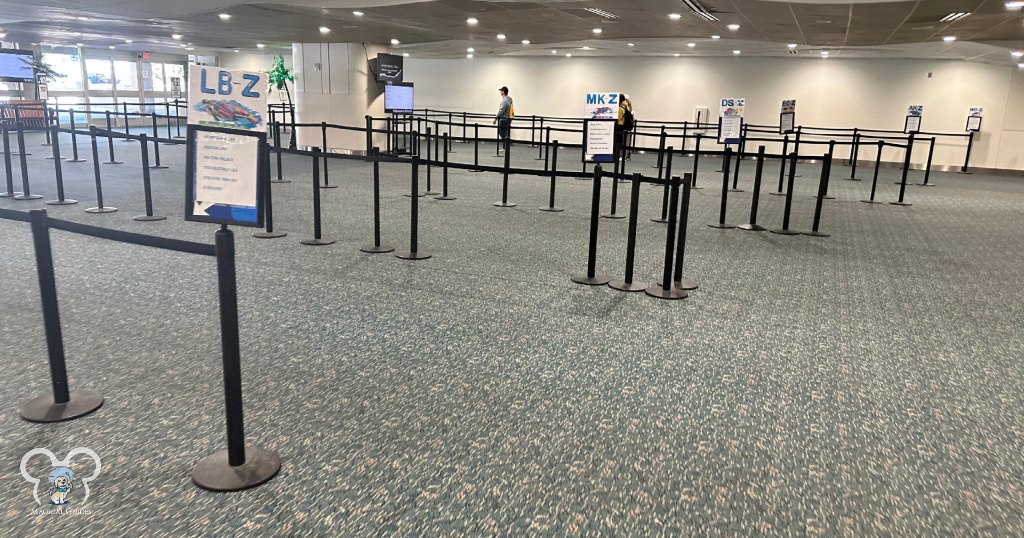 How long you wait in line for the shuttle, and sitting on the shuttle can depend. Mears is a shared ride service, and sharing the cost with additional passengers is why Mears Connect can be affordable. That said, I've waited as little as 15 minutes to 45 minutes when using this or Sunshine Flyer.
Once the driver has all passengers on board, with the luggage loaded securely under the motor coach you will be on your way. Remember there will be other stops along the way, and I've found the nicer the resort you stay at, the longer it will take you to get there.
What is the difference between Mears and Mears Express?
I was actually upgraded to Mears Express as I was the only person that morning requesting to be taken to the Contemporary Resort. I was asked to join a Mears Express van, where I was joined by a group of women on a bachelorette weekend staying at Saratoga Springs.
While this did have a limited number of stops, the bus I was originally on left 10 minutes before I did. So I question if it was truly an upgrade or just a more economical way for Mears to get me where I was going.
Ultimately on the Mears Express, it took me an hour to get from Orlando International Airport to the Contemporary. After the short walk, I still arrived after Rope Drop in Magic Kingdom. Not all was lost, as the park was mostly empty that day.
What terminal is Mears Connect at Orlando Airport?
If you ever took Disney's Magical Express, you will be happy to know it's in the same place. If this is your first time, no worries I'll share how to get on Mears Connect.
To meet Mears Connect you will want to get to Terminal B on Level One. So if you arrive on the Termain A side, you will need to
Orlando MCO Airport to Disney Hotels Shuttle | Mears Connect
Does Mears transportation include a tip?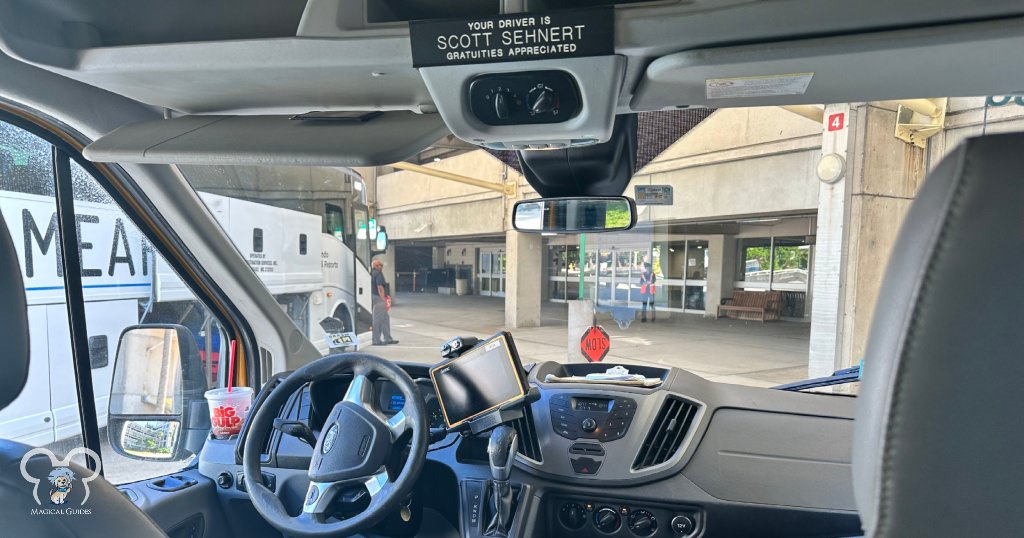 No, the price to board the Mears motor coach does not include a tip. It's customary to tip if the bus driver does exceptional service or loads your bag. The average tip I would say is about $1 a bag, but I cap that at $5.
If you decide to tip your driver, you would offer the gratuity when you are retrieving the bags to check into your hotel or heading to check into your flight. Tipping has gotten out of control in American society, you are on a Walt Disney World Vacation, so budget a few extra dollars.
What resort hotels does Mears Connect go to?
Mears Connects offers round trips to all Disney Resorts. Disney Resorts includes the following:
All-Star Movies Resort
All-Star Music Resort
All-Star Sports Resort
Animal Kingdom Lodge including the Villas at Jambo House & Kidani Village
Beach Club Resort
BoardWalk Inn and Villas
Fort Wilderness Resort including the Cabins & Campsites
Caribbean Beach Resort
Contemporary Resort including Bay Lake Tower
Copper Creek Villas & Cabins at Wilderness Lodge
Grand Floridian Resort & Spa
Old Key West Resort
Polynesian Village Resort
Port Orleans Resort – French Quarter & Riverside
Riviera Resort
Saratoga Springs Resort & Spa
The Villas at Grand Floridian Resort & Spa
Wilderness Lodge, including Boulder Ridge Villas
Yacht Club Resort
They also serve other non-Disney resort hotels that are close to Disney such as:
B Resort & Spa
Four Seasons Resort Orlando at Walt Disney World® Resort
Gaylord Palms Resort & Convention Center
Hilton Orlando Buena Vista Palace – Disney Springs
Hilton Orlando Lake Buena Vista – Disney Springs
Holiday Inn Orlando – Disney Springs
JW Marriott Orlando Bonnet Creek Resort
Orlando World Center Marriott
Shades of Green on Walt Disney World Resort
Signia by Hilton Orlando Bonnet Creek
Waldorf Astoria Orlando
Walt Disney World Swan, Dolphin, and Swan Reserve
Wyndham Grand Orlando Resort Bonnet Creek
Wyndham Lake Buena Vista Disney Springs
DoubleTree Suites by Hilton Orlando Disney Springs
Getting to Disney property and starting your vacation after a flight can be stressful. I find Mears Connect Service to be a great option to take some of the stress off my plate. Mears Drivers are professional and offered premium service since 1939 as an Orlando taxi service. That was way before Walt Disney planned the Florida Project that we know and love today.
I hope you find this Mears Connect review helpful as you plan your next Disney World vacation. As always I would love to hear your feedback on reviews like this, and your own experience with Mears Connect, rental cars, or similar services. So next time your goal is to hit up the Disney theme parks, consider Mears Connect.