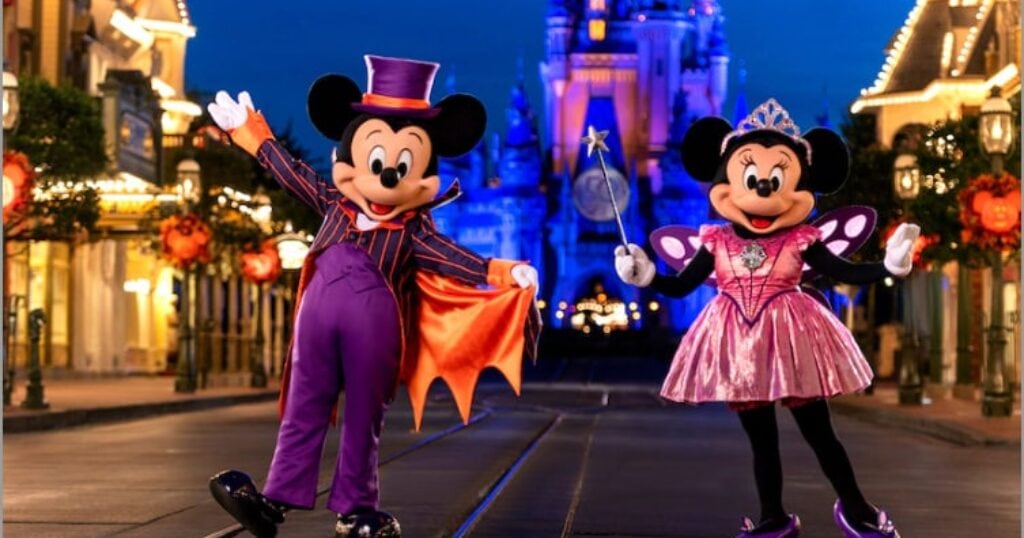 While the Magic Kingdom is decorated throughout the month of October to help you get in the Halloween spirit, we also highly recommend booking one of the after-hours events that take place in the Magic Kingdom during the season.
Frequently Asked Questions
Do I have to stay on Disney Property to go to Walt Disney World?
No, there is no requirement for you to stay at a Disney Resort to go to any Disney park. You do get additional benefits for staying on property, such as extra park hours, so there's a lot to consider in your factoring of things. Check out our article about Staying Onsite vs Offsite, and here are the best value resorts for staying off property.
Our favorite Disney resort so far is the Yacht Club, followed by the Swan and Dolphin resort. Off property wise, we found the Waldorf Astoria of Orlando, to be luxurious, so much so we got married there!
How many parks are there at Walt Disney World?
There are a total of 4 different theme parks, 2 water parks. The theme parks include, Magic Kingdom, EPCOT, Hollywood Studios, and Animal Kingdom. The water parks include, Blizzard Beach and Typhoon Lagoon.
You may need to take a break from visiting the parks, or maybe you don't want to buy another day ticket. So take a break and visit Disney Springs – a shopping, dining and entertainment destination that has no entry fee.