Magic Kingdom is one of the most popular parks at Walt Disney World with its thrilling rides, iconic Cinderella's Castle, and drool worthy snacks. This popularity can bring long wait times which can prove to be a challenge on your vacation. Rope dropping Magic Kingdom can help you get the most out of your day.
What Is Rope Drop?
To rope drop Magic Kingdom means to be at the park when the gates open for the day. One secret not many know is that the time listed by Disney is actually the time the rides start operating. The Disney parks actually open before this time!
Guests are allowed into the parks 15 to 30 minutes before the official opening time. This is to try to manage and disperse the crowds throughout the parks ready for when the rides open for the day.
Rope drop is a term that first came into existence when an actual rope would be used to hold guests in select areas until the rest of the park was open to them. The cast members would then drop the rope and this became symbolic of the parks being open to enjoy for the day. Although a rope isn't used today, rope drop is still a term used to describe this strategy.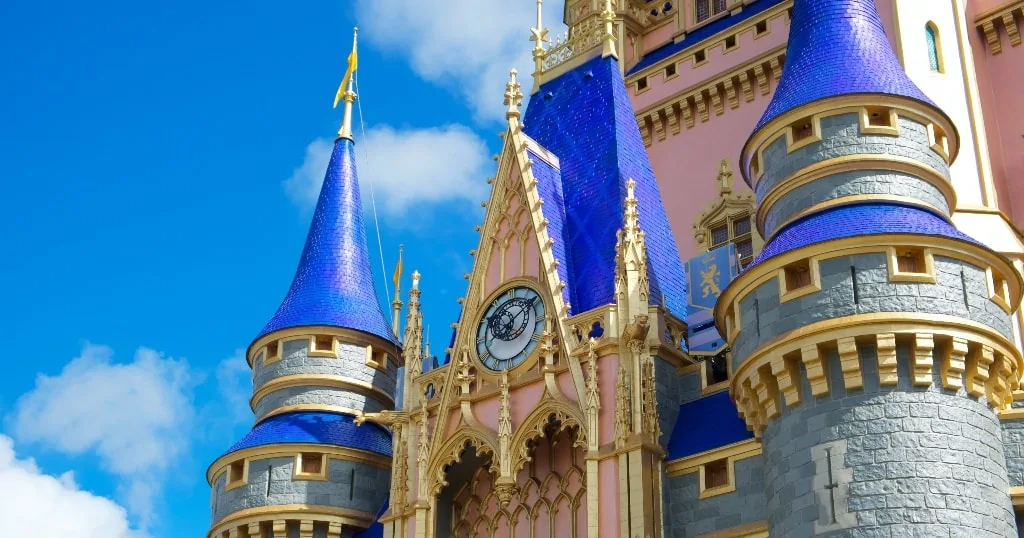 Early Park Entry
In 2021 Disney launched a new feature for its resort guests. Anyone staying in a Disney World Resort would be able to enter every Disney World Park 30 minutes early. This replaced the old Extra Magic Hours system, where resort guests could get into the parks one hour early or stay two hours extra on select days. Early Park Entry happens every day, in every park, so resort guests can enter early to any park they wish.
So how does early park entry affect rope drop? This new system effectively is rope drop, just with an official time the gates will open instead of any time after 8.30am. Early Park Entry basically means that day guests to Disney World, AKA people not staying in a Disney World Resort, cannot rope drop anymore. So staying at a Disney Resort now offers this big benefit to its guests!
Disney Resort guests can enter Magic Kingdom half an hour early and just like the old rope drop sometimes the park will open just before that time to let guests in so they can be at the rides for when they start operating for the day. The best strategy is to arrive at Hollywood Studios around 45 minutes to one hour before Early Park Entry starts.
Rope Drop For Visitors Not Staying In A Disney Resort
With the introduction of Early Park Entry there is no longer a way for people not staying at a Disney World Resort to rope drop. But you can still get ahead of everyone else by arriving early!
Although you cannot enter the park until the official opening time you can get through security and start queuing at the gate to make sure you are one of the first people in the park once day guests are allowed in. This is the new way to rope drop if you are staying off-site.
Using this strategy will save you lots of time and will get you ahead of other people who plan to arrive once the park opens.
What Transportation Should You Use For Rope Drop?
If you are staying at a Disney World Resort you can use their complimentary transportation to make your way to Magic Kingdom for rope drop.
Disney transportation is the cheapest way to get to the park but not always the quickest or most reliable. Typically Disney transportation starts one hour before the parks open which won't give you much time to get there in advance of rope drop.
If you are using Disney Transportation, be sure to get to your stop 30 minutes early to be one of the first in line and on the first run of the day.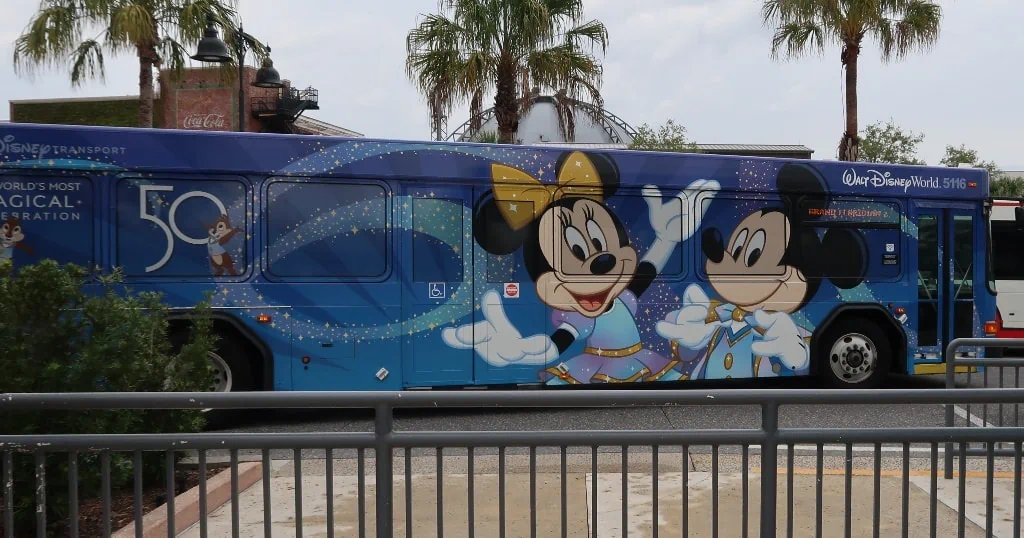 Photo by Bayley Clark / MagicalGuides.com
Buses
Disney buses start running around one hour before Magic Kingdom opens. Try to get the earliest bus possible to get to the park in time for rope drop. The Disney buses run every 15 to 20 minutes and they can fill up quickly. This may mean you may need to wait for the next bus so always factor this into your plans. To avoid this aim to arrive at the bus stop 20 to 30 minutes before the first bus of the day.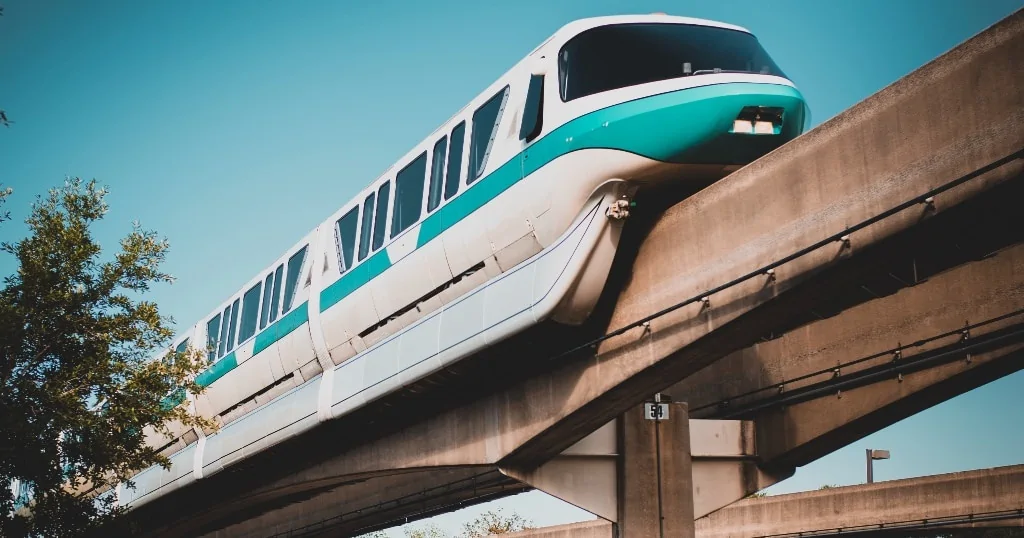 Monorail
If you are staying at the Grand Floridian, Polynesian, or Contemporary, you can hop on the monorail to get to Magic Kingdom very quickly. The monorail usually begins running 30 minutes before park opening.
Read Also: A Guide to the Walt Disney World Monorail
Boat
There is a water taxi that will take you from Disney's Fort Wilderness Campground, Disney's Fort Wilderness Lodge, Grand Floridian Resort, or Polynesian Resort to Magic Kingdom.
A ferry can take you from the TTC (Transportation and Ticket Center) to Magic Kingdom. You can use this Ferry if you are dropped off at the TTC instead of taking the monorail.
Walking
All three resorts along the monorail also have a walkway to Magic Kingdom. This is a great option to be one of the first in line to rope drop. The Contemporary is the shortest walk being 5-10 minutes. If you want to use this option, I would make sure to bring comfortable shoes with you for all of the walking.
What Time Do The Parking Lots Open For Rope Drop?
The Magic Kingdom parking lot opens around one hour before the parks open. If you arrive slightly before the parking lot opens you will be able to wait at the pay booths until they open for the day. Just be warned if you arrive very early, they may turn you away as they don't want the queue for the parking lot to cause any traffic disruption. Aim to arrive an hour before Magic Kingdom opens if arriving by car.
Taxi, Uber Or Lyft
For people not wanting to rely on Disney transportation to get to Magic Kingdom for rope drop you can also hire a taxi, Uber or Lyft from your hotel to the Transportation Center. Then you can take the monorail from there to Magic Kingdom. This extra step will take longer so be sure to factor that in and get there an hour early.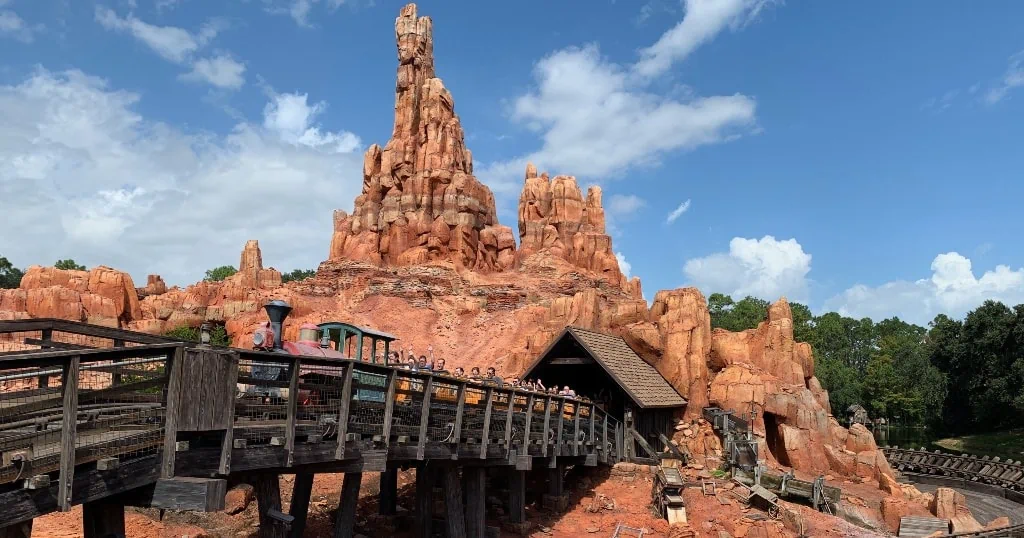 Which Attractions Should You Head For First?
Peter Pan's Flight, Space Mountain, and Big Thunder Mountain are all popular rides with long wait times that would be great rope drop rides to ride first. Seven Dwarfs Mine train is often the target of many guests who are rope dropping and will have a long line very quickly. It will still be shorter than later in the day so if this is your must ride, then consider rope dropping this ride first. Then, I would go with rides in close proximity to not waste time walking around the park while wait times are shorter.
Why Should You Rope Drop?
The top reason to rope drop is to be some of the first people to get into the queues for the most popular rides! Not only can this help cut down your queue time it can also save you money as you may not need to pay for Individual Lightning Lane Passes or Genie+.
Rope Drop also gives you extra time in the park with the best part being that other people don't even know this is possible!
Another big reason why rope drop is a great strategy is that you can save a lot of time, and get ahead of the crowd, by walking from the transportation, going through bag check and then getting close to the front of the gates ahead of opening time.
Many people will aim to arrive at the park when the gates open as they believe this is what the opening time means. If they arrive at Magic Kingdom at 9am they then need to walk from the transportation and go through security which can add 20 to 30 minutes.
Now you know everything there is to know about rope drop at Magic Kingdom, what time to arrive, what attractions to head to and how to make the most out of your extra time in the park!
Read More: Guide to Rope Dropping EPCOT in Disney World
Read More: Guide to Rope Dropping Animal Kingdom in Disney World
Read More: Guide to Rope Dropping Hollywood Studios in Disney World