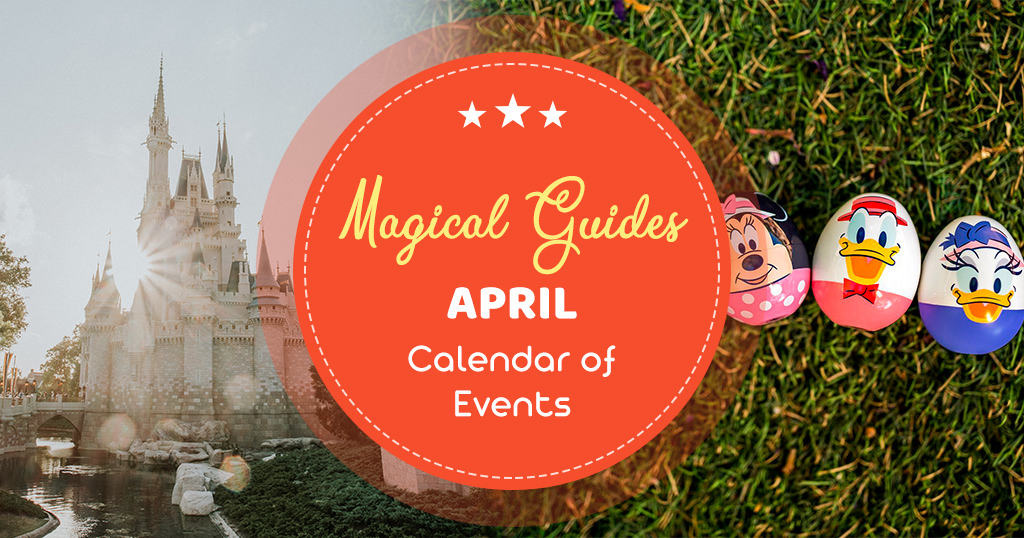 April is always a busy month in Walt Disney World even though Easter in is March this year. After the summer months and Christmas, it's one of the most popular times of the year for visiting the parks.
Spring Break season begins in March and ends in April which makes it a very busy time of year with kids out of school. The weather is also beautiful with many sunny days in April bringing many people to the Disney parks.
If you have a trip planned this April, make sure you book ahead of time to avoid missing out on any of your favorite restaurants or resorts. Despite being busy, April is a great time of year for your Disney Vacation.
Let's take a look at what you can expect from a trip this April to Walt Disney World.
Is April A Good Month To Go To Disney World?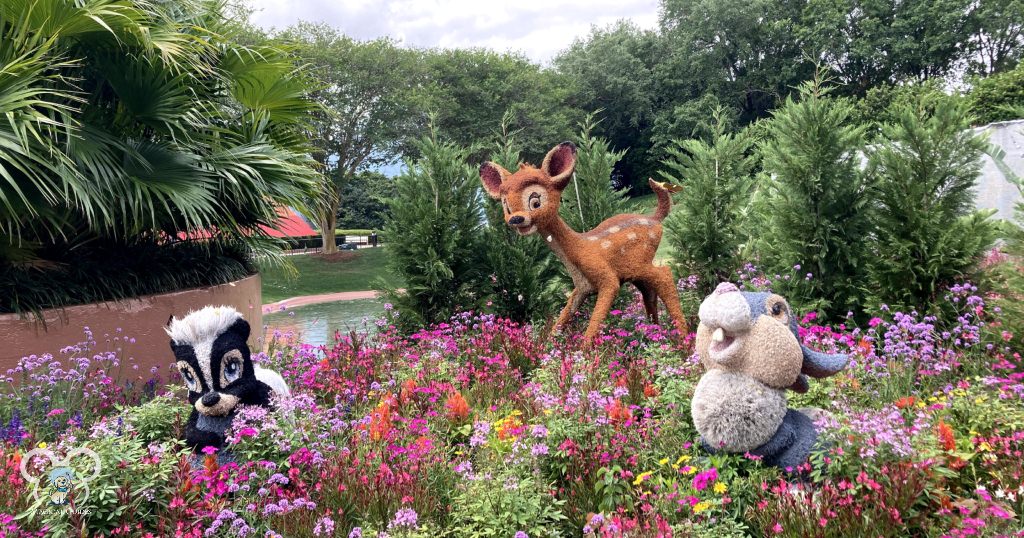 Let's take a look at the pros and cons of visiting this month. You'll find that every month has its ups and downs, but overall we think April is a great time to visit the parks.
Pros of an April Disney Trip
Perfect Weather –April's weather in Orlando is ideal for visiting the parks. It's warm enough to schedule a pool day but not too hot that you'll be struggling to walk around all day.
International Flower & Garden Festival – This is one of the highlights of the Disney World event calendar, so don't miss your chance to spend a full day here exploring Epcot. EPCOT has many festivals but the Flower & Garden Festival is my favorite every year. There is always great food at the kiosks and beautiful topiaries throughout the parks. The spring is the best time to visit EPCOT in my opinion.
Park Hours – Park hours are great in April, thanks to Easter and Spring Break. However, you'll find the crowds need these long hours to get all of the attractions done in one day.
Cons of an April Disney Trip
More Planning Needed – For anyone who is reading this today and hasn't booked an April trip to Walt Disney World, you'll need to get online and start looking for a resort now. This is one of the most popular times of year for both resorts and dining. Try to book your dining at the 60-day mark. Don't stress if you've missed out, people tend to cancel plans 24-48 hours before so keep checking back for that reservation you want. There are also many quick-restaurants great for those last minute trips. Order ahead with mobile dining to avoid waiting in long lines for food.
Crowds – April is one of the most crowded times of the year, particularly during Easter weekend. You'll certainly need to pack your patience when it comes to visiting the parks at this time of the year. There are strategies to help you navigate crowds like getting Genie+ or Early Entry. Check those out at the end of the article.
What Are The Crowds Like At Disney World In April?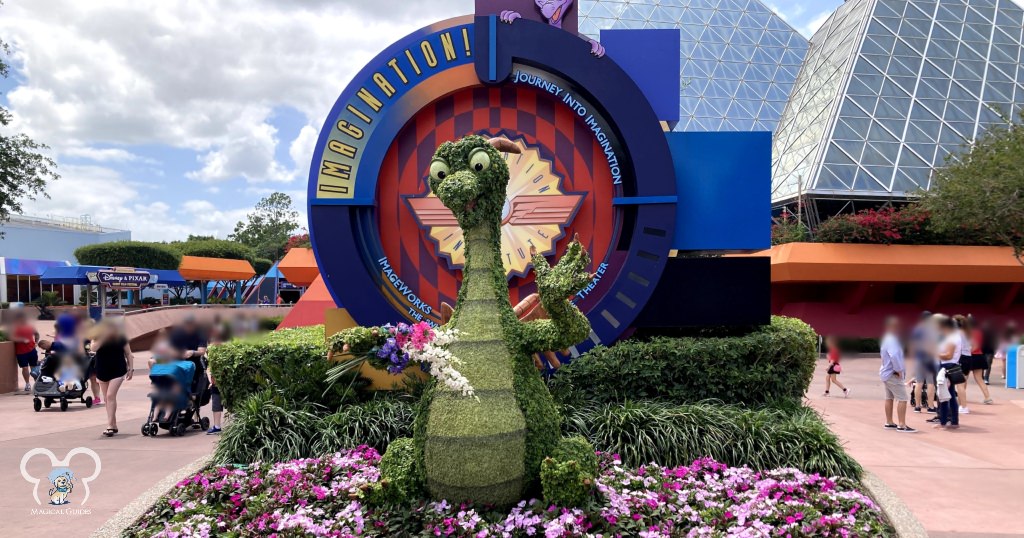 This year Easter falls on the last day of March so the first week of April will be the heaviest crowds. Another heavy crowd weekend is the runDisney Springtime Surprise Weekend April 18th-21st 2024. The rest of April will have mid level crowds for Spring Break season.
If lower crowds or low wait times are the most important thing to you for your trip, I suggest trying January, February, or September instead.
What Are The Special Events At Disney World In April?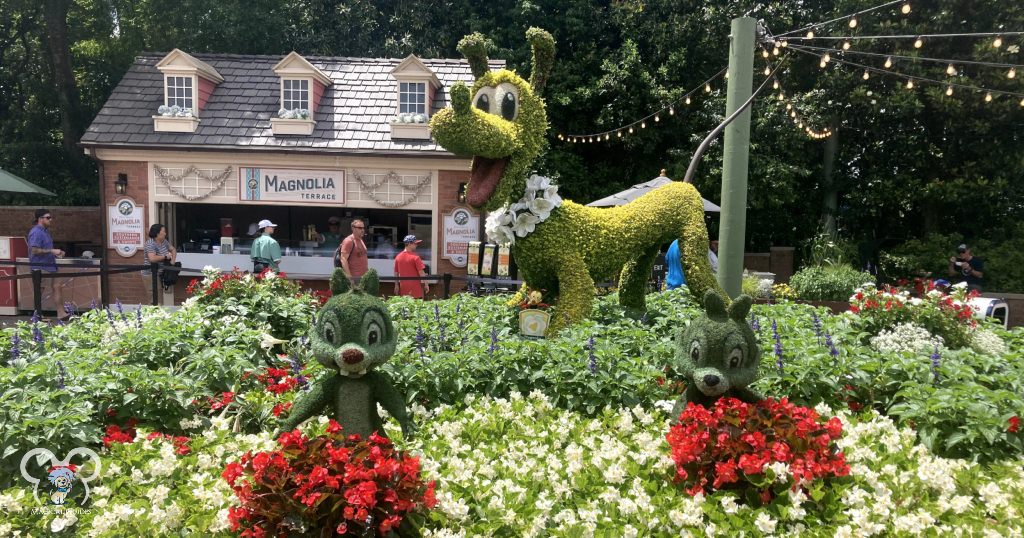 Epcot International Flower & Garden Festival – This festival kicked off in March this year and will continue into July. If you've never visited Epcot during this festival before, it's one of the best times of the year for a trip. The park looks absolutely stunning, with topiaries throughout the World Showcase and other areas of the park. You might want to skip dining reservations during your day here, as there are so many delicious treats to try from the food booths around the park.
runDisney Springtime Surprise Weekend – This new race weekend takes place from March 31st to April 3rd. It offers a yoga class, 5K, 10K, and a 10 miler, so there are options for any type of runner. This event will sell out quickly so plan accordingly if you want to run. If you aren't participating in the events I would recommend booking your trip later in the month to avoid these crowds.
Holidays in April at Walt Disney World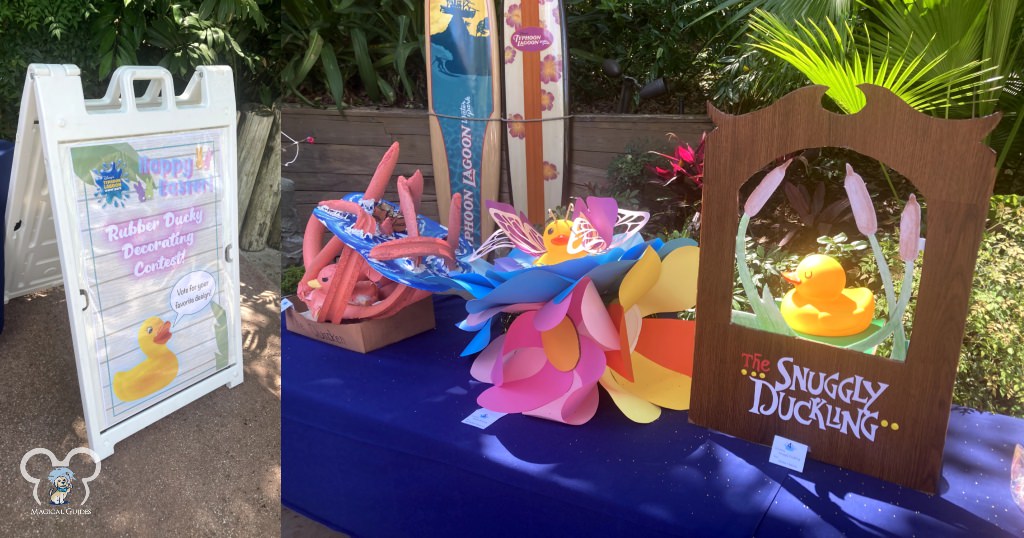 Easter –Easter Sunday falls this year on the 31st of March, so it's right in the end of the month. With Spring Break at the end of March, we expect crowds to be high until about the first week of April. During this time of the year, we also see an influx of visitors from the UK and Europe, as children get a couple a week off school for Easter. Make sure you plan an Easter trip way ahead of time to avoid disappointment and missing out on any of your park reservations or favorite dining spots. Disney puts on some fantastic dining and special events this weekend, so make sure you check out the options on their website nearer the time.
Disney World Theme Park Operating Hours In April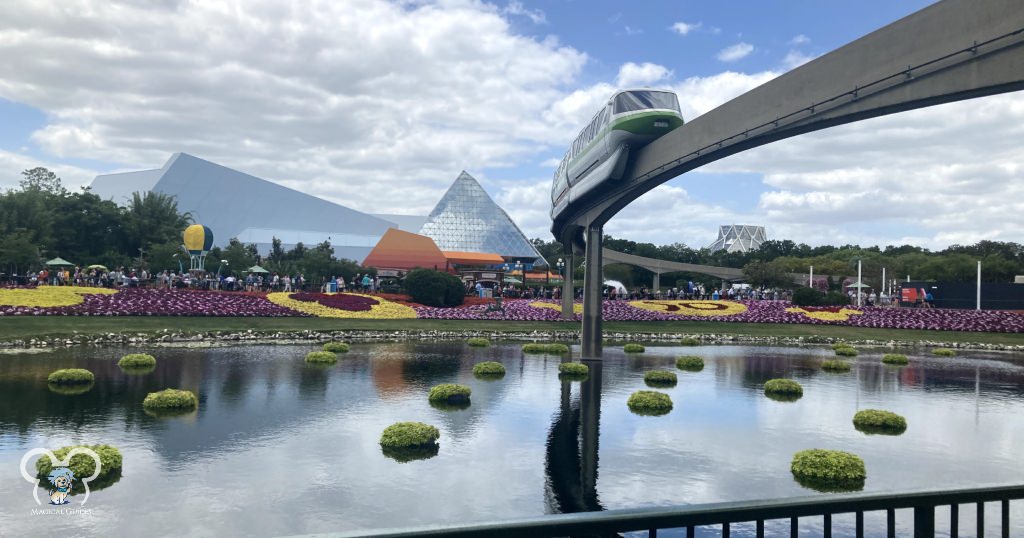 Expect all of the theme parks to be busier during an April visit, which is reflected in the park hours. One thing to keep in mind is that Disney does keep adjusting their park hours each year. Make sure you check their official site a few weeks before your trip to see if they've adjusted any hours during your visit. You'll find they add an hour to the end of the park day quite often, giving you more time to explore and enjoy your favorite attractions.
Magic Kingdom – 9 am to 9 pm
Epcot – 10 am to 9 pm
Disney's Hollywood Studios – 9 am to 9 pm
Disney's Animal Kingdom – 9 am to 7 pm
Water Parks – Typhoon Lagoon is open each day from 10 am to 5 pm, but the Blizzard Beach reopening date has yet to be confirmed.
Disney Springs – 10 am to 11 pm
April is a popular time to visit Walt Disney World, so you'll want to plan ahead as much as possible for a trip this month. Don't be afraid of the crowds during this time though, as a little forward planning will make a huge difference for your trip.
Dining can be more of a challenge over Easter weekend, but you'll find that Disney puts on some fun Easter events and menus that your whole family will enjoy. No matter when you are heading to the parks this month, we hope you have a fantastic trip.
How Is The Weather At Walt Disney World In April?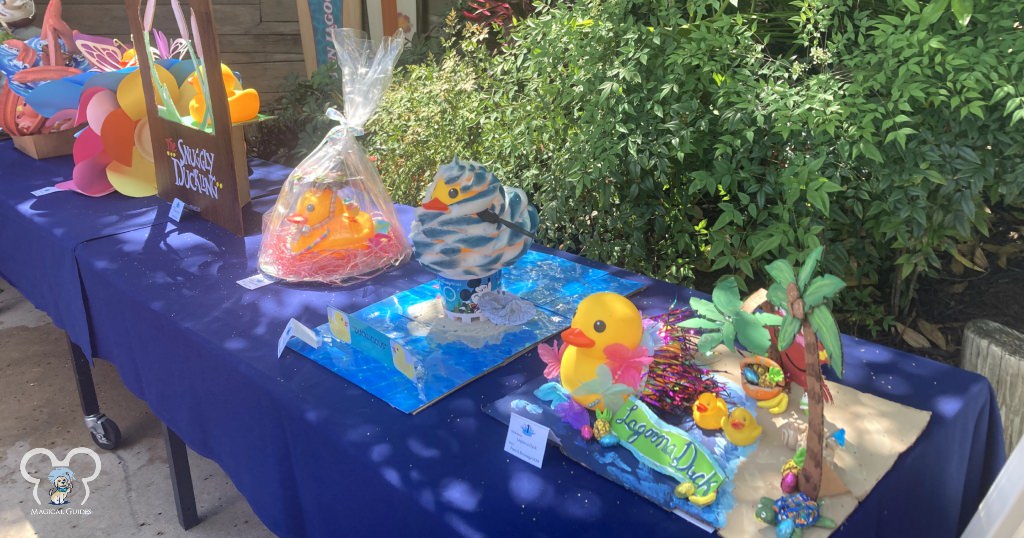 April is an amazing time to visit Orlando for hot weather without it being too overwhelming to visit the theme parks. The average high temperature is 84°F in the day in April, and this drops to 63°F at night.
This would be a great month to add a water park to your visit, or you could just relax for the day by the pool at the Disney resorts. Warm days in April are also great for your favorite water rides like Kali River Rapids or Splash Mountain (soon to be Tiana's Bayou).
Does it rain at Disney World in April?
April only has about 4 rainy days in April so you are not likely to have rain on an April trip. April is not considered rainy season in Central Florida.
April is also not hurricane season, which is June through November. Daytime temperatures in the 70s or 80s make this a great time to plan your Walt Disney World Vacation.
You can leave the rain jackets and rain ponchos at home in April. Check the weather forecast before you leave for the most updated and accurate information for your trip.
What to wear in April at Disney World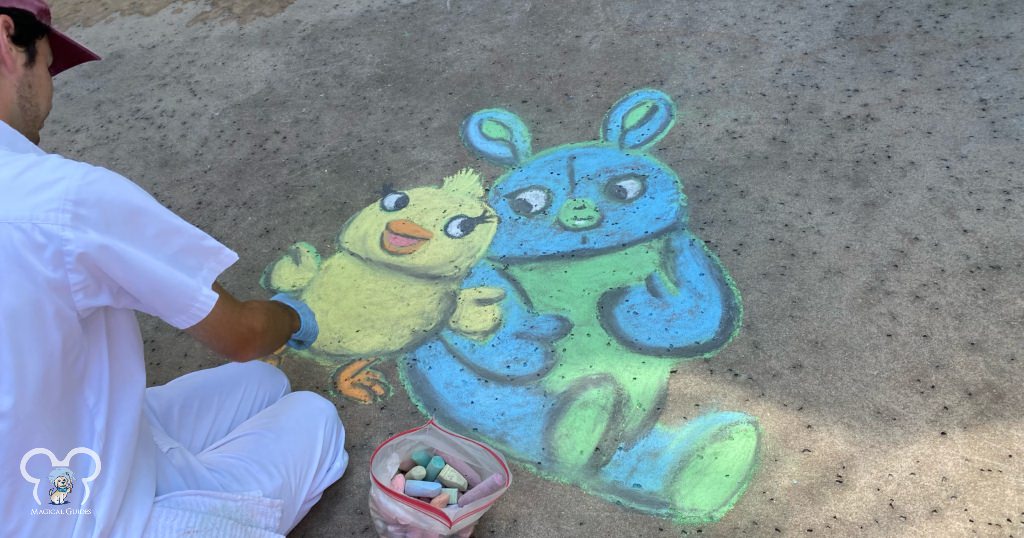 As we mentioned in the weather section of this piece, April has the most moderate weather in our opinion for Florida. This is one reason why it's so popular of a month to get married in Orlando.
You will want to wear lighter clothing, and you might want to consider a sweater just in case for those cooler evenings.
Don't forget your bathing suit! If you're staying at a deluxe or even some moderate resorts, they have hot tubs. Sadly the value resorts do not have hot tubs, but the pools are still heated to 84 degrees if the temperature of the pools should fall.
Don't forget to consider a trip to Blizzard Beach or Typhoon Lagoon as this is the perfect time to add a water park day on those hot days.
The most important thing to wear at any month in Disney World are comfortable walking shoes. Comfortable shoes always make the biggest difference for your feet on the long days in the theme parks.
What to pack if your going to Disney World in April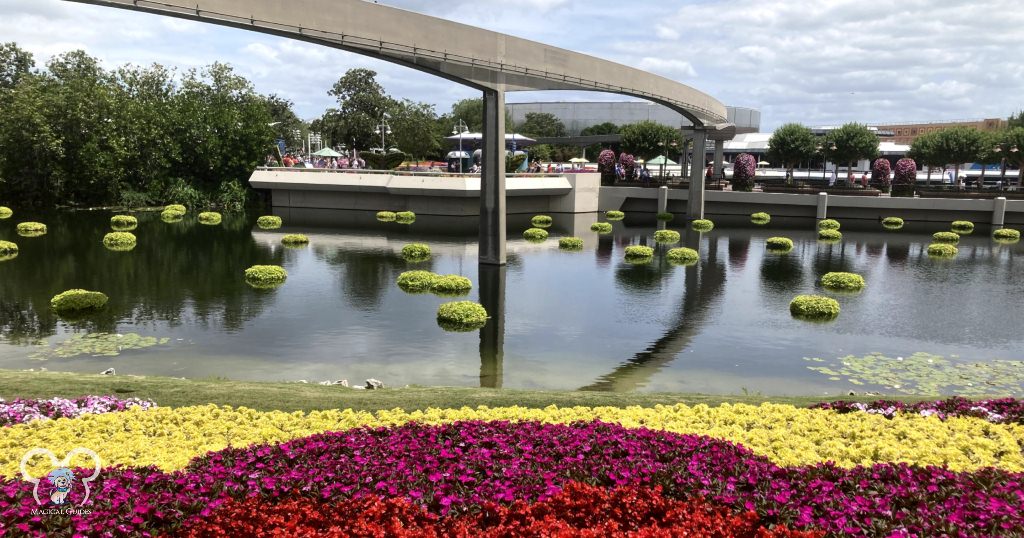 Do not forget to pack and apply sun screen often if you're going to be at Disney World. We would recommend a bare minimum of SPF 30 for your sunscreen protection. If you forget your sunscreen, most resorts will have a store that will have sundries you can purchase. You also have the option to get items delivered from the grocery store or Walmart directly to your hotel.
April Disney World Packing List:
short sleeve shirts
tank tops
shorts
sunglasses
hat
sunscreen
comfortable tennis shoes, sneakers
socks
long pants, jeans, or leggings for nighttime
light sweater, long sleeve shirts, sweatshirt, or a light jacket for nighttime
bathing suit
flip flops or sandals
Disneybound Outfits or matching family t-shirts
Minnie and Mickey Ears
Backpack or Disney Park Bag
Is Purchasing Genie+ During The Month Of April Worth It?
Purchasing Genie+ or Individual Lightning Lanes are a personal preference. April is a very busy month, so if rides are your goal on your Disney vacation you may want to consider purchasing Genie+.
Another strategy is to use Early Entry if you are staying on property or Rope Drop if you aren't. Using both Early Entry and Genie+ will help you get on the most rides this time of year in the Disney Theme Parks. The extra cost can be worth it when crowds are higher though you can still have a great trip without it to save some money.
April brings heavy crowds which can make guests hesitant to book a Disney World trip this month. The warm weather makes April a great option despite the large crowds.
Knowing how to use Early Entry, Genie+, and Individual Lightning Lanes are a great way to navigate crowds and still enjoy the beautiful weather.