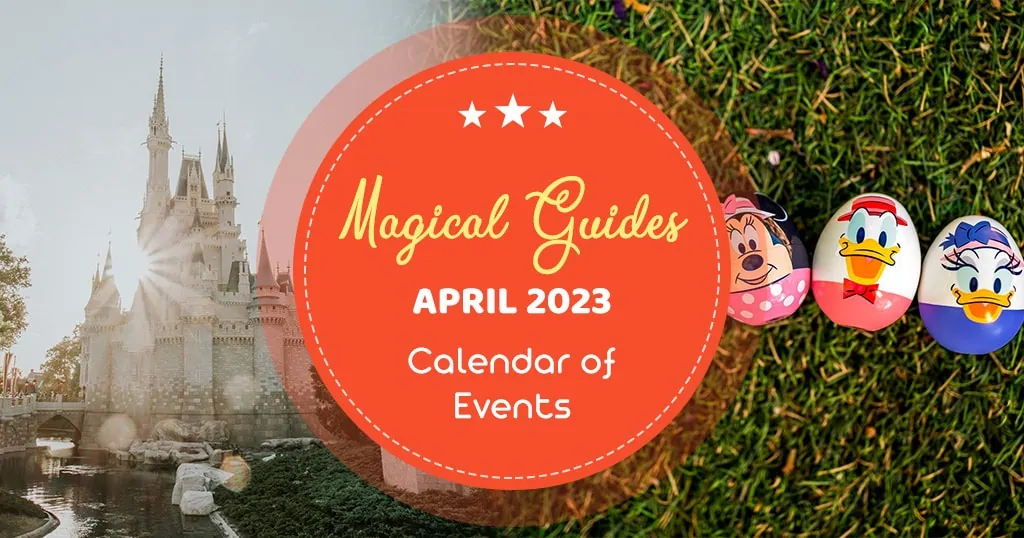 With Easter fast approaching, April is looking to be a busy month in Walt Disney World. After the summer and Christmas, it's one of the most popular times of the year for visiting the parks. If you have a trip planned this April, make sure you book ahead of time to avoid missing out on any of your favorite restaurants or resorts. Let's take a look at what you can expect from a trip this April to Walt Disney World.
Special Events in April 2023 at Walt Disney World
Epcot International Flower & Garden Festival – This festival kicked off in March this year and will continue into July. If you've never visited Epcot during this festival before, it's one of the best times of the year for a trip. The park looks absolutely stunning, with topiaries throughout the World Showcase and other areas of the park. You might want to skip dining reservations during your day here, as there are so many delicious treats to try from the food booths around the park.
runDisney Springtime Surprise Weekend – This new race weekend takes place from March 31st to April 3rd. It offers a yoga class, 5K, 10K, and a 10 miler, so there are options for any type of runner. If you do want to take part, make sure you book your place now, as last-minute entries aren't allowed.
The Weather at Walt Disney World in April
April is an amazing time to visit Orlando for hot weather without it being too overwhelming to visit the theme parks. The average high temperature is 84°F in the day in April, and this drops to 63°F at night. This would be a great month to add a water park to your visit, or you could just relax for the day by the pool at your hotel. With only four days of rain on average, you'll find that it's one of the best times of the year to visit weather-wise.
The Pros and Cons of Visiting Walt Disney World in April
Let's take a look at the pros and cons of visiting this month. You'll find that every month has its ups and downs, but overall we think April is a great time to visit the parks.
Pros of an April Disney Trip
Perfect Weather –April's weather in Orlando is ideal for visiting the parks. It's warm enough to schedule a pool day but not too hot that you'll be struggling to walk around all day.
International Flower & Garden Festival – This is one of the highlights of the Disney World event calendar, so don't miss your chance to spend a full day here exploring Epcot.
Park Hours – Park hours are great in April, thanks to Easter and Spring Break. However, you'll find the crowds need these long hours to get all of the attractions done in one day.
Cons of an April Disney Trip
More Planning Needed – For anyone who is reading this today and hasn't booked an April trip to Walt Disney World, you'll need to get online and start looking for a resort now. This is one of the most popular times of year for both resorts and dining. Try to book your dining at the 60-day mark, but if you've missed out, think of a quick-service restaurant you'll like to visit. Order ahead with mobile dining to avoid waiting in long lines for food.
Crowds – April is one of the most crowded times of the year, particularly during Easter weekend. You'll certainly need to pack your patience when it comes to visiting the parks at this time of the year. If you can, look into Lightning Lane and Genie+ for an April trip, particularly if you are staying over Easter.
Holidays in April 2023 at Walt Disney World
Easter –Easter Sunday falls this year on 9th April, so it's right in the start of the month. With Spring Break at the start of the month, we expect crowds to be high until about the final week of April. During this time of the year, we also see an influx of visitors from the UK and Europe, as children get a couple a week off school for Easter. Make sure you plan an Easter trip way ahead of time to avoid disappointment and missing out on any of your park reservations or favorite dining spots. Disney puts on some fantastic dining and special events this weekend, so make sure you check out the options on their website nearer the time.
Operating Hours for April 2023
Expect all of the theme parks to be busier during an April visit, which is reflected in the park hours. One thing to keep in mind is that Disney does keep adjusting their park hours each year. Make sure you check their official site a few weeks before your trip to see if they've adjusted any hours during your visit. You'll find they add an hour to the end of the park day quite often, giving you more time to explore and enjoy your favorite attractions.
Magic Kingdom – 9 am to 9 pm
Epcot – 10 am to 9 pm
Disney's Hollywood Studios – 9 am to 9 pm
Disney's Animal Kingdom – 9 am to 7 pm
Water Parks – Typhoon Lagoon is open each day from 10 am to 5 pm, but the Blizzard Beach reopening date has yet to be confirmed.
Disney Springs – 10 am to 11 pm
April is a popular time to visit Walt Disney World, so you'll want to plan ahead as much as possible for a trip this month. Don't be afraid of the crowds during this time though, as a little forward planning will make a huge difference for your trip. Dining can be more of a challenge over Easter weekend, but you'll find that Disney puts on some fun Easter events and menus that your whole family will enjoy. No matter when you are heading to the parks this month, we hope you have a fantastic trip.
How to save money going in January
As you can see here are a few events that will cause resorts prices to go up, but you can still save a good amount of money, especially if you're flexible by staying on-site vs off-site. Avoid trying to book the first week of January due to New Year's Day, and the runDisney Marathon events. Also avoid Martin Luther King Jr. Day as well, as it will be a 3 day weekend for those with kids as well.

If you are interested in camping, this is an opportune time, as the weather outside isn't still fresh – and if you are looking for information for Camping at Fort Wilderness, we have linked to our guide for what you need to know. Campsites can go for about $89 a night, before any discounts.
What to wear in April at Disney World
As we mentioned in the weather section of this piece, April has the most moderate weather in our opinion for Florida. This is one reason why it's so popular of a month to get married in Orlando. So you will want to lighter clothing, and you might want to consider a sweater just in case for those cooler evenings.
Shirt wise, ladies please do not pack only thing spaghetti straps. Enjoy tanning those shoulders (if it's warm enough), and wear them with regularly applied sunscreen, but give your skin a break and back those matching family t-shirts you've been dying to wear and take photos in!
Don't forget your bathing suit! If you're staying at a deluxe or even some moderate resorts, they have hot tubs. Sadly the value resorts do not have hot tubs, but the pools are still heated to 84 degrees if the temperature of the pools should fall. So don't forget to consider a trip to Blizzard Beach (when it reopens) or Typhoon Lagoon.
What to pack if your going to Disney World in April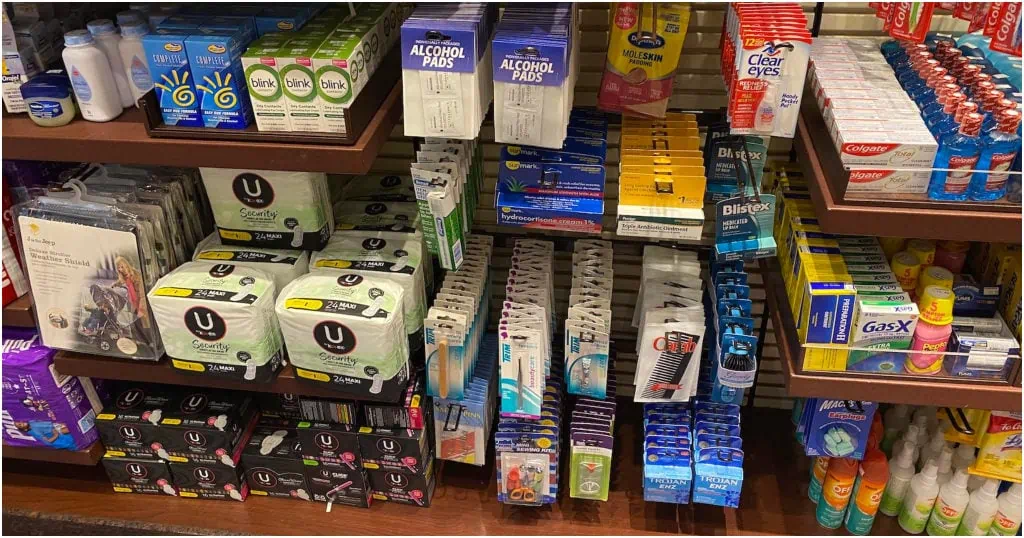 Do not forget to pack and apply sun screen often if you're going to be at Disney World. We would recommend a bare minimum of SPF 30 for your sunscreen protection. If you forget your sunscreen, most resorts will have a store that will have sundries you can purchase. You also have the option to get items delivered from the grocery store or Walmart directly to your hotel. I'll link below the information you need when doing so.
Read Also: Grocery Delivery at Disney World; How to get groceries delivered
Don't forget to pack your favorite pair of sunglasses, and hat as well. Sun screen is a necessity, but what about your scalp and your eyes? Do not forget them, and trust me when I say having a sun burnt scalp trying to apply aloe to, it's not fun to do at night – and can ruin the rest of your trip. So my recommendations is bring a hat, and sunglasses that offer polarization.