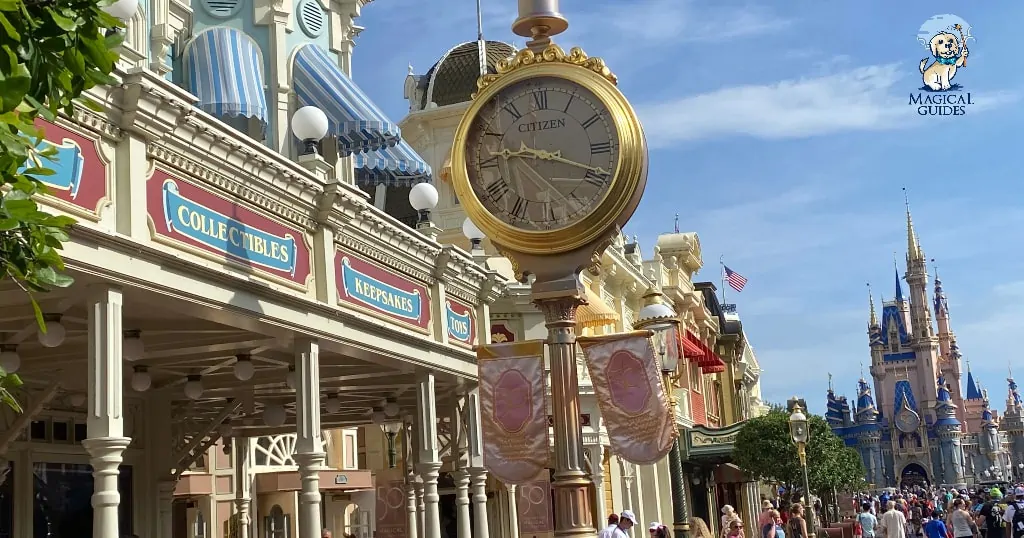 Photo by Bayley Clark
The Walt Disney World Resort is the premier vacation destination of the world and brings in tens of millions of guests to each of its parks in any given year. Magic Kingdom Park is always the most visited park in the world, followed by Epcot, Hollywood Studios, and Animal Kingdom. With so many different revenue streams for the company and its parks, Disney is able to rake in the dough and earn a ton of money from its parks and other media ventures.
The following will give you a good idea of how much the company makes, where that money is coming from, and how it's spent! Keep in mind that although Disney's financial information is reported for its shareholders, the specifics on exactly where the cash is coming from isn't always perfectly clear.
We'll be using that public earnings information, along with some of our insider knowledge, so show you just how Disney World makes money.
Keep in mind that Disney took a significant hit to its attendance and profits due to the global pandemic in 2020. Though Walt Disney World parks were only closed for 4 months (with Disneyland in California and other parks around the world including Shanghai, Tokyo, Hong Kong, and Paris spending more time closed), guests were still concerned for their health while visiting a major theme park.
Since the pandemic, Disney has shifted its business model for the parks and the company as a whole.
Though the parks bring in a huge chunk of reliable revenue, Disney has been investing more and more in its digital enterprises including Disney+, to the chagrin of many shareholders and Disney Parks fans.
Disney's parks strategy in the past was to bring in as many guests as possible to enjoy the resorts. In its 4th quarter revenue in 2019, right before the pandemic, the parks segment of the company brought in $6.6 billion, with operating costs of about $1.3 billion. Disney cruise line earnings are rolled into the overall revenue numbers with Disney Parks.
Read More: What is the EPCOT Ball and What's Inside?
Attendance at the parks was booming, and during certain holidays, many of the parks would actually reach capacity. From our insider knowledge, though unpublished information, this is about 95,000 guests in Magic Kingdom and 105,000 guests in EPCOT – Hollywood Studios and Animal Kingdom are unknown, but definitely lower due to overall park size and attraction capacities.
Currently, Disney is focused on maximizing the spending of each visitor to the resorts instead of maximizing total guests. In the most recent quarterly earning report, Disney posted revenues of $7.4 billion, with operating costs of $2.1 billion, effectively accomplishing their strategy.
To break it down, estimates generally indicate that the parks pull in around $20 million per day as a mix of resort stays, ticket costs, and food and merchandise. To get a better sense of what all this entails, let's break it down into the different segments.
How does Walt Disney World make money?
Ticket Prices
The average attendance for a day at Magic Kingdom is about 50,000 people. The average price for their day ticket is about $100. Singe day park tickets is now above $120, but many guests visiting the parks will have bought their tickets in a bundle of around 4 days, which drops the price per day a little lower.
Ticket add-ons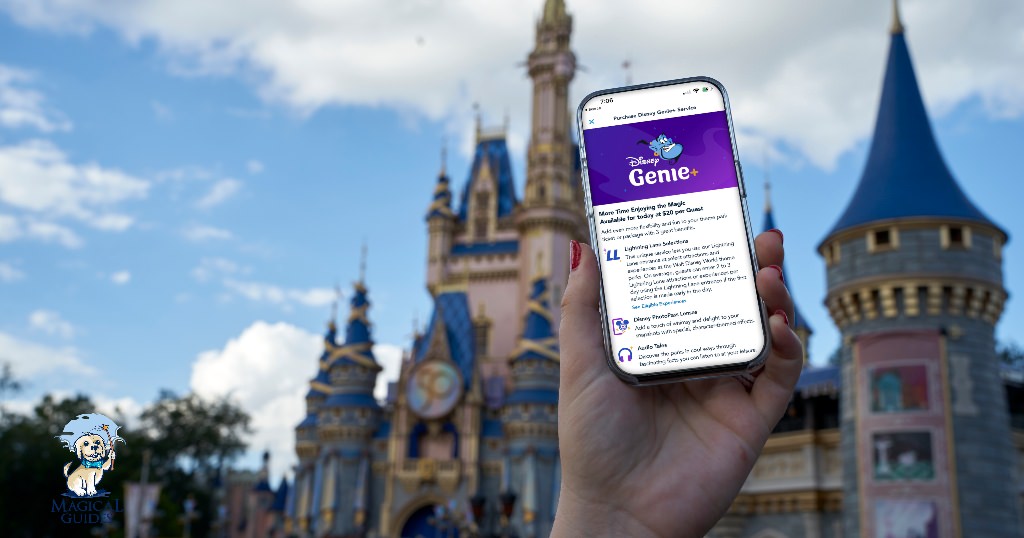 As part of its efforts to increase per-capita spending, Disney recently changed its free Fastpass+ system into a paid service called Genie+, costing $15 per person per day, in addition to offering skip-the-line privileges on single attractions for ~$10-~15 per person for each ride. Since guests are already paying an arm and a leg for their vacation, many opt to take pay for the Disney Genie feature (an extra $60 per day for a family of 4 isn't all that much when you're spending thousands on the whole trip, right?).
It's estimated that about 40% of guests do so, so this adds an average of about $7 per person for the day. This number is likely to keep increasing as park attendance continues to rise back to pre-pandemic levels as guests will effectively be forced to buy the feature in order to experience all of the attractions in each park.
Let's not forget about the after hour events, dessert fireworks parties, and special event parties.
Read More: How Many People Go To Disney World Each Day?
Parking
Often an overlooked area of potential earnings, Disney can rake in tons of cash on their parking. In addition to having to pay for each day parking at a theme park, Disney has also started charging resort guests to park their vehicles at their hotels.
More and more guests have their own cars or a rental car nowadays since Disney no longer offers its free Magical Express transportation to and from the airport to resort guests.
Early in January of 2023, Disney has announced they will no longer charge guests overnight parking at Disney owned resorts. This does not change the Swan & Dolphin resort, as they are operated by Marriott.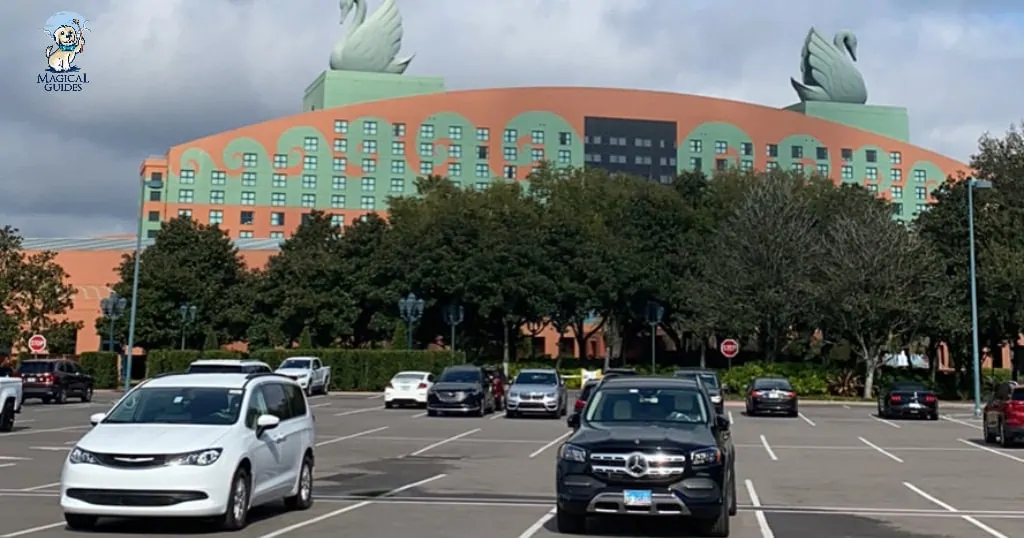 Parking costs are now a whopping $25 per day at the parks, and it's a good guess to say that around 50% of visitors will have to pay for it, so we'll add $13 to our total for a single visitor. Altogether, that's easily more than a half million dollars for Magic Kingdom's parking earnings per day.
Food
With the strategy of getting visitors into the park spending as much as possible, food prices have also risen. It's a safe estimate to say that each guest might buy a coffee, a snack, and a quick service lunch and dinner during their day at a park. Keep in mind that of course some guests will be spending much more on sit-down dining experiences, such as dining with characters and princesses, which will end up costing much more.
To stay on the conservative side of our estimate, we'll throw in $5 for a coffee, $5 for a snack, and $17.50 for each meal, for a grand total spending of just under $30 per person for food. Again, this is a conservative estimate, so multiplying the total for each guest by out 50,000 average attendance puts us at $1.5 million each and every day earned on food in a single park.
Though Disney has costs to buy and serve their food which would drop their earnings somewhat, the fact is that the profit margins are huge – especially since Disney pays nothing for all of its Coca Cola products due to an agreement between the companies.
Lodging
Disney resorts also add to their operating income because they charge for hotel rooms for those who wish to stay on the property. Most people will book 3-5 room nights on a property once they purchase their tickets to Disney's parks, so this adds even more value to their offerings. The average daily hotel room rates will vary depending on the time of year, but it's expected to pay at least $75+ on a daily basis when staying at a Disney World property.
Merchandise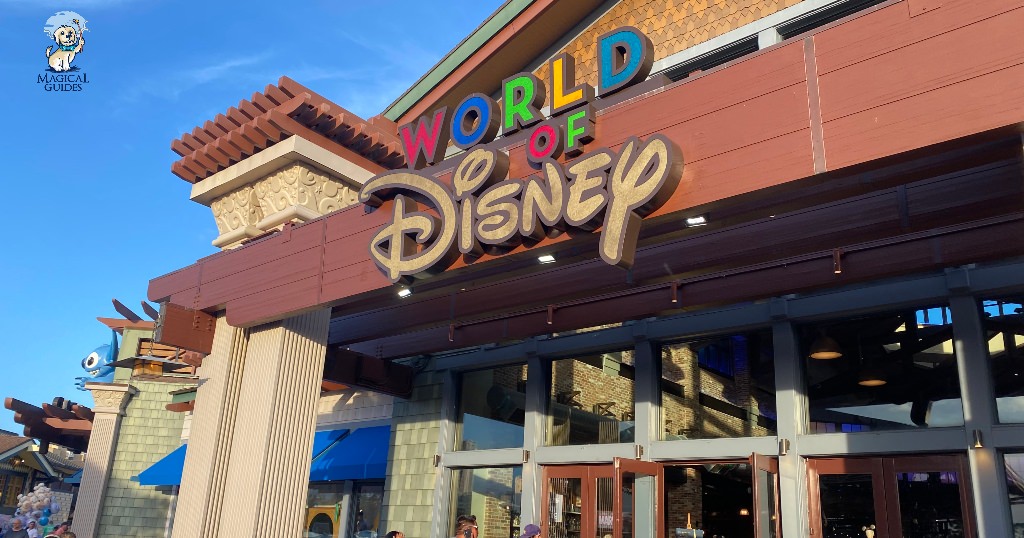 World of Disney in Disney Springs has tons of souvenirs for guests.
Photo by Bayley Clark
A park day of course would not be complete without buying some sort of souvenir. A lot of Disney's revenue comes from content sales. Since so many attractions drop guests off in a gift shop, it's easy for guests to see something they're interested in buying. Whether it's a bubble wand, Mickey ears, or a cool toy, merchandise is another area of huge margins for Disney earnings.
Disney keeps its merchandise numbers under wraps, but it's safe to estimate that each guest spends at least $10 for merchandise during their day at the park. Again, multiply by 50,000 in attendance at Magic Kingdom for a day, and the earning are a half million dollars. I believe this estimate is much lower than reality and have heard rumors while working at Magic Kingdom that the Emporium, the large shop on Main Street, actually earns enough money every day to pay all of cast members' wages in the park.
You can save money by knowing what to pack. I've put together a guide for what to pack for December
Totals
Adding all of our guest spending estimates up, our conservative estimate for a single guest spending in a day is $160. This puts Magic Kingdom alone at a revenue of about $8 million per day, every day of the year. Though Magic Kingdom is a top earner, with higher attendance, the other parks aren't all that far behind.
Add in Epcot, Hollywood Studios, and Animal Kingdom at Walt Disney World and revenues are around $25 million each and every day. Given operating costs are about 25% of revenues, this means that Walt Disney World earns approximately $20 million per day.
Keep in mind that Disney also has 5 other parks around the world in addition to the cruise line as part of the Disney Parks and Experience segment, which boosts earning far higher.
Read More: Is There a Jail at Walt Disney World?
How much money does the Disney Company as a whole make?
As you may know, Disney is a massive media company that is much more than just its parks. With recent acquisitions of 20th Century Fox, Marvel, Star Wars, and others, the company owns a massive chunk of entertainment media around the globe. ESPN, ABC, Disney+, National Geographic, Disney Channel and more add on to the totals. The amount of money the Disney brand earns will only increase as their entertainment distribution increases.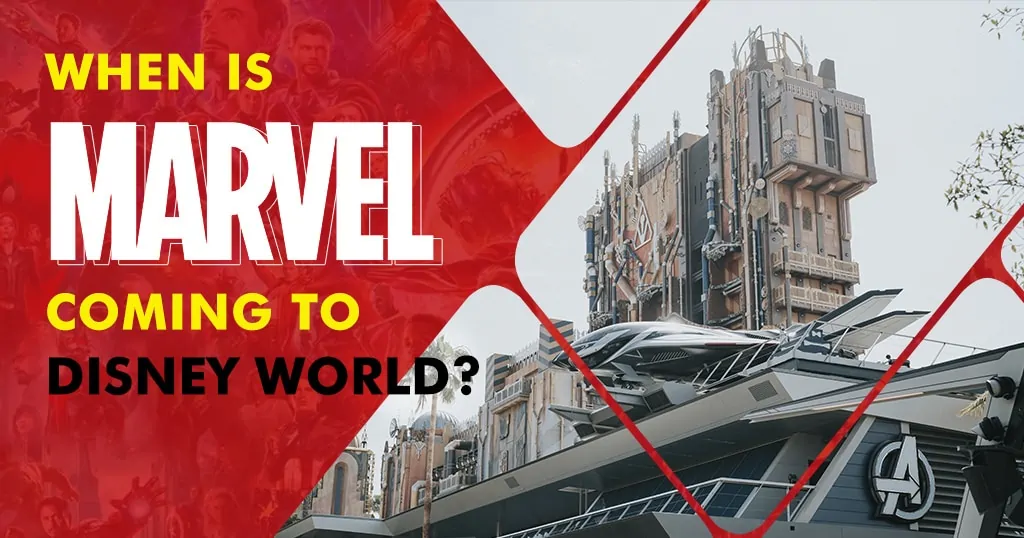 Read More: Why Marvel Can't Come To Disney World
With Disney's more recent push towards digital products, earnings are likely. For example, before the pandemic, Disney had revenues of around $13 billion during the quarter leading up to the pandemic in all of their media, studio, and direct-to-consumer ventures. In the most recent 2022 quarter, the revenue was $14 billion.
Media earnings as a whole are much less consistent than theme park earnings. Disney has recently been struggling in the box office, for example, with lackluster performance in movies such as Lightyear, which is why, so far, increased focus on digital products has not paid off. This is where television distribution and subscription fees can make up for lost admission revenue or lower attendance times of the year. Streaming services allow for media networks to continue adding to Disney's total revenue.
So how much does Disney World make Each Day?
Altogether, the Walt Disney World theme parks rake in about $20 million every single day. When you add in all of Disney's other media enterprises, Disney has revenues of over $20 billion every single quarter.
Despite all of this, Disney currently has a huge debt to pay off after going on a spending spree to buy Fox and Star Wars, and has been struggling recently with its stock, which has plunged over 40% in the past year. Higher costs will ultimately take a hit on record revenue and their overall operating profit.
If you want to dive into the actual financial statements of Disney we have those too.
So from the chart we can see 2019 was a big year for the Disney company. It's also the year that Bob Iger was preparing to step away and put Bob Chapek in place. 2020 rolls around, everything looks to be set for another spectacular year. Unfortunately the the world had other ideas. So for the last two years Disney was losing A LOT of money under Chapek, and guests were unhappy. So we can see why the board decided to oust Bob Chapek, and bring back Bob Iger to satisfy stockholders.
When it was announced that Bob Iger would be replacing Bob Chapek at the end of 2022, Disney Facebook groups erupted in happy chaos. Guests and folks who love to argue on the internet were thrilled that the man that has built Disney up in the last 20 years that we all have come to know is back to save them. I do believe Iger will be making some changes to get guests flooding back to Disney.
The CEO has a responsibility to the shareholders to maximize profits, and balance customer expectations. I believe Bob Chapek focused more on maximizing profits than customers. In doing so, Bob Chapek tipped the scale and cash flow problems started to happen. Chapek thought he could take the cash cow, the Disney theme parks, and squeeze additional revenue out of them.
He was right that he could, but it was a robbing Peter to pay Paul type of situation. Eventually due to Disney+'s poor performance, the Walt Disney company posted a loss of about $4 Billion dollars in 2022. That's a giant number, and you can see why the board would be eager to replace him based on numbers alone.