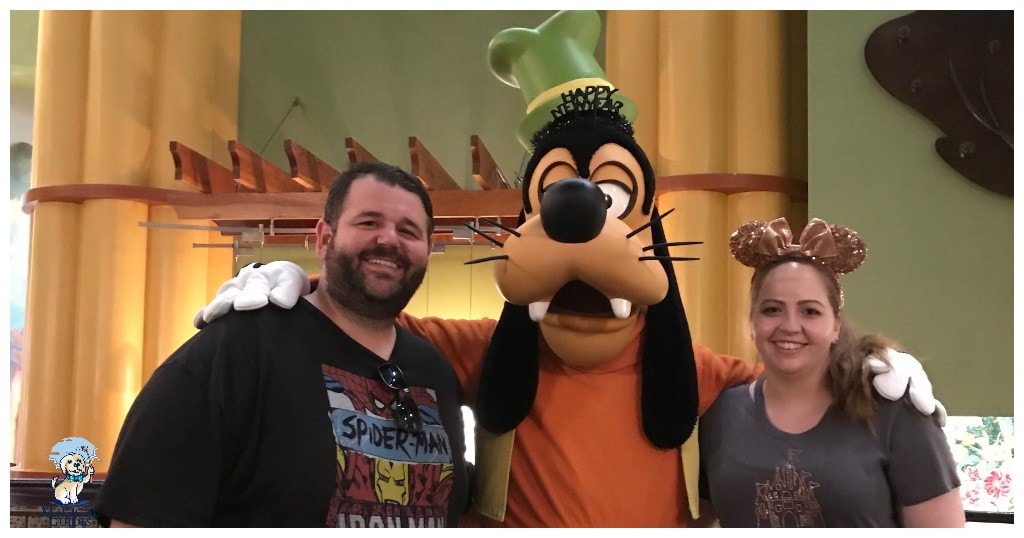 Character dining is one of the most popular parts of any Disney vacation, especially for families traveling with younger children. While Disney put some aspects of character dining and character meet and greets on hold during the recent pandemic, the good news is that there are now many different options on offer for anyone looking to book a character dining meal in the parks or resorts.
Today I'm going to discover the best options for character dining in Walt Disney World and how to make a reservation for character dining ahead of your upcoming vacation.
Is Disney Doing Character Dining?
Character dining is currently being offered at Walt Disney World. During the pandemic, the company changed many things about the character dining experience, which naturally disappointed many Disney fans who were looking to get up-close and personal with the Disney characters.
The good news is that things are slowly getting back to normal in the Disney parks, so you can once again enjoy a more traditional character dining experience. There are now many different options to choose from when it comes to character dining.
No matter what type of characters you are most excited to meet during your vacation, you'll find an option that suits you and your family on offer now.
Not all of the character meals are back just yet, but you still have a good selection to choose from. If you are looking for the full character dining experience, where you can take close photos and hug the characters, you'll want to choose from one of the following dining locations: Chef Mickey's, Hollywood and Vine, Tusker House Restaurant, Garden Grill, Artist Point – Story Book Dining with Snow White, and Topolino's Terrace.
All of these restaurants will give you the full dining experience that was enjoyed pre-pandemic, and they all have a variety of different characters coming around the restaurant throughout your meal.
A few other restaurants are offering a modified dining experience currently, such as Cinderella's Royal Table and Be Our Guest Restaurant. They still offer amazing dining experiences, but don't expect them to be quite the same as they were a few years ago. We expect to see more changes to character dining offerings in the next few months, and we hope that it won't be long until all of the pre-pandemic options return for visitors.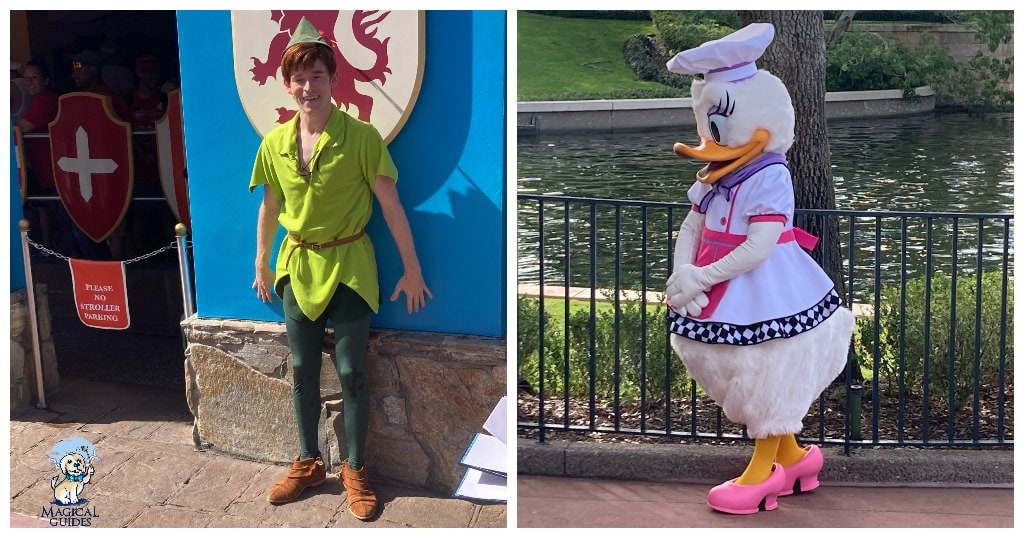 Off-Site Disney Character Dining
As well as dining with the characters in the theme parks and Disney resorts, you'll find that there's the option to enjoy character dining off-site in some of the other nearby resorts. Many of these experiences have also not returned at the current time, such as the one in the Garden Grove restaurant in the Swan hotel. However, one we'd highly recommend is located within the Four Seasons Resort. It's a character breakfast which is available on select mornings and offers you the chance to meet Goofy and his friends while enjoying your meal in this relaxing luxury hotel.
Read More: Comparing Disney's Dolphin vs Swan vs Swan Reserve
Can You Do Disney Dining If You Stay Off Property?
Even if you are opting to stay off property when visiting Walt Disney World, you can still enjoy a character dining experience. You could either opt to visit one of the character dining locations in the theme parks, or you can just make a reservation for any of the Disney resort restaurants.
If you are looking to visit the Disney resorts, keep in mind that you will need a reservation in order to park in the resort. This is something that Disney has become stricter about following the pandemic, so expect to have your reservation checked as you drive into the resort.
How to Make Reservations for Character Dining at Disney World
Making a character dining reservation for Walt Disney World involves the same process as booking a regular dining experience here. You can book your dining reservations 60 days in advance, and anyone staying at a Walt Disney World resort will be able to book up to 10 additional days at this time once your booking window opens.
This is a great perk for on-site resort guests, and can make securing these popular reservations that little bit easier.
All of the Disney character dining locations are very popular, and these are some of the toughest reservations to secure before your trip. For that reason, we recommend that you are online at the exact time that the reservations become available, so that you don't miss out on a place you are desperate to visit.
There are options for breakfast, lunch, and dinner at the resort, so having a little flexibility can help you to find a character meal to fit in with your vacation plans. Try to be open to dining at different times in order to have the best chance of getting your number one restaurant choice.
For the off-site Disney restaurants which offer character dining, they won't necessarily use the official Disney booking site. Instead, you may need to contact the restaurant directly or use another online booking system. Look at the off-site hotel websites for more information to ensure you know how to book the restaurant you are most looking forward to visiting.
Disney character dining is something we recommend that everyone does at one point during their Walt Disney World vacation. While the food quality and the character experiences do vary from place to place, you'll find that kids in particular will be delighted to get close up to their favorite characters during the meal.
Make sure you get prepared to book your dining reservations at 60 days out though, or you will otherwise likely miss out on your number one choice. While there are sometimes last minute cancellations for some of these restaurants, you can't guarantee these at all during your visit. Wherever you choose to dine on your next vacation, you can be sure you'll make memories that will last a lifetime for you and your family with one of these character dining experiences.
Read More: How to Use Genie+ and Lightning Lane at Disney World