If you love planning your vacation around your meals, before your next trip to Walt Disney World, you will want to book up your dining reservations in advance. Disney's Hollywood Studios isn't necessarily known for having the best dining on property, but you'll find there are some great options that are worth booking before your vacation. Today we're going to share with you everything you need to know about dining in the park and our top recommendations for eating in Disney's Hollywood Studios.
What Restaurants are Available in Disney's Hollywood Studios?
Restaurants in Disney theme parks are broken down into table service restaurants and quick service restaurants. You have a good selection of both in Disney's Hollywood Studios. If you do want to escape the crowds and enjoy a sit-down meal at Disney's Hollywood Studios, we recommend booking your table service meals 60 days in advance of your trip to avoid disappointment. These are all of the restaurants you'll find located in Disney's Hollywood Studios currently.
If you're looking for Hollywood Studios Breakfast recommendations, check out the best places to eat breakfast in Hollywood Studios.
Table Service Restaurants
Hollywood & Vine
50's Prime Time Café
Sci-Fi Dine-In Theater Restaurant
Mama Melrose's Ristorante Italiano
The Hollywood Brown Derby
Quick Service Restaurants
ABC Commissary
Catalina Eddie's
Backlot Express
Dockside Diner
Docking Bay 7 Food and Cargo
Fairfax Fare
Ronto Roasters
PizzeRizzo
Rosie's All-American Café
Woody's Lunch Box
Our Top Table Service Recommendations for Disney's Hollywood Studios
We always recommend that you book a few table service meals before your trip to Disney. Walking around the parks all day long takes its toll on anyone after a while, so lunch or dinner inside a cool restaurant can help to make your day much more enjoyable. These are the top restaurants we recommend booking in this park.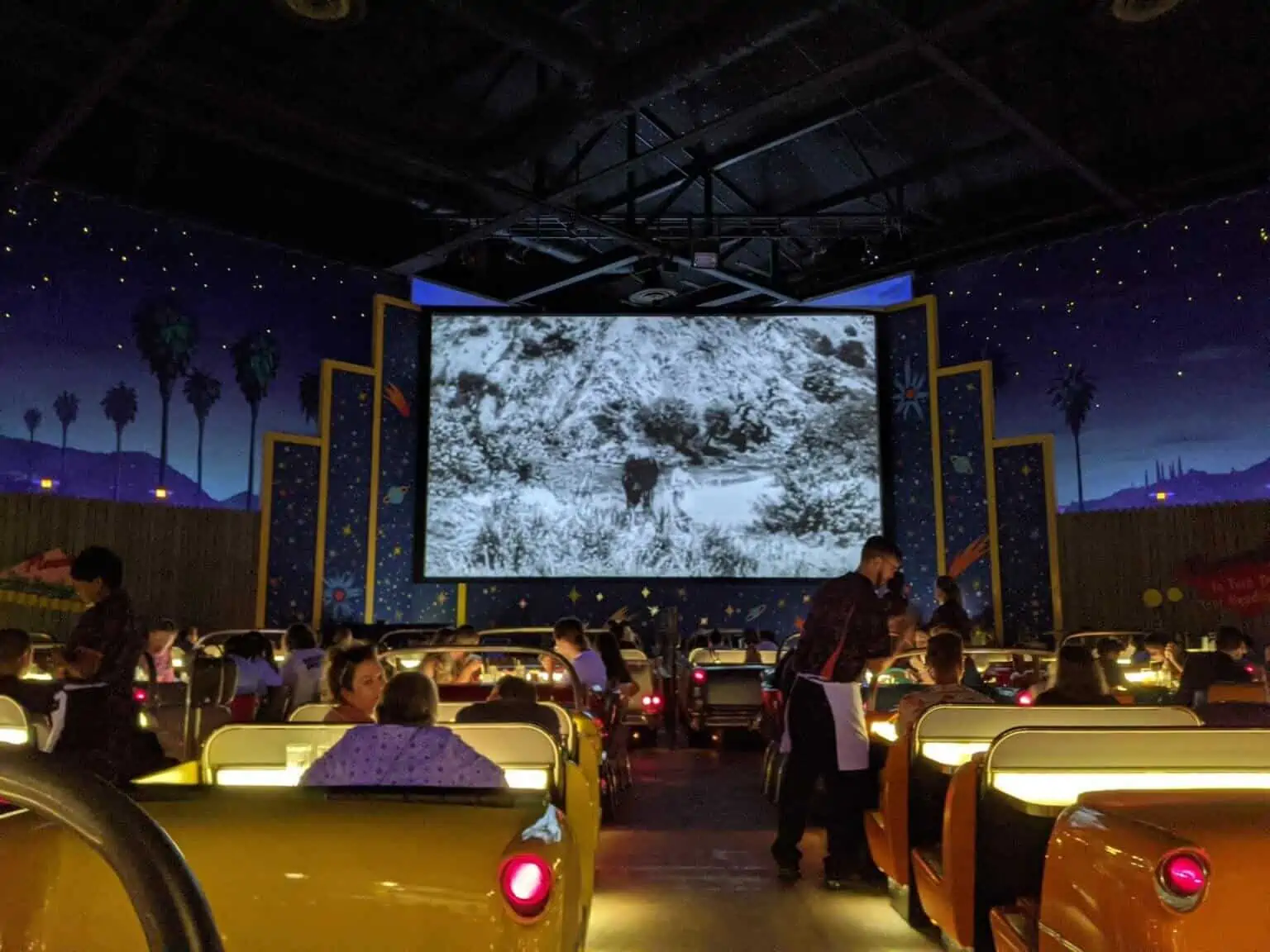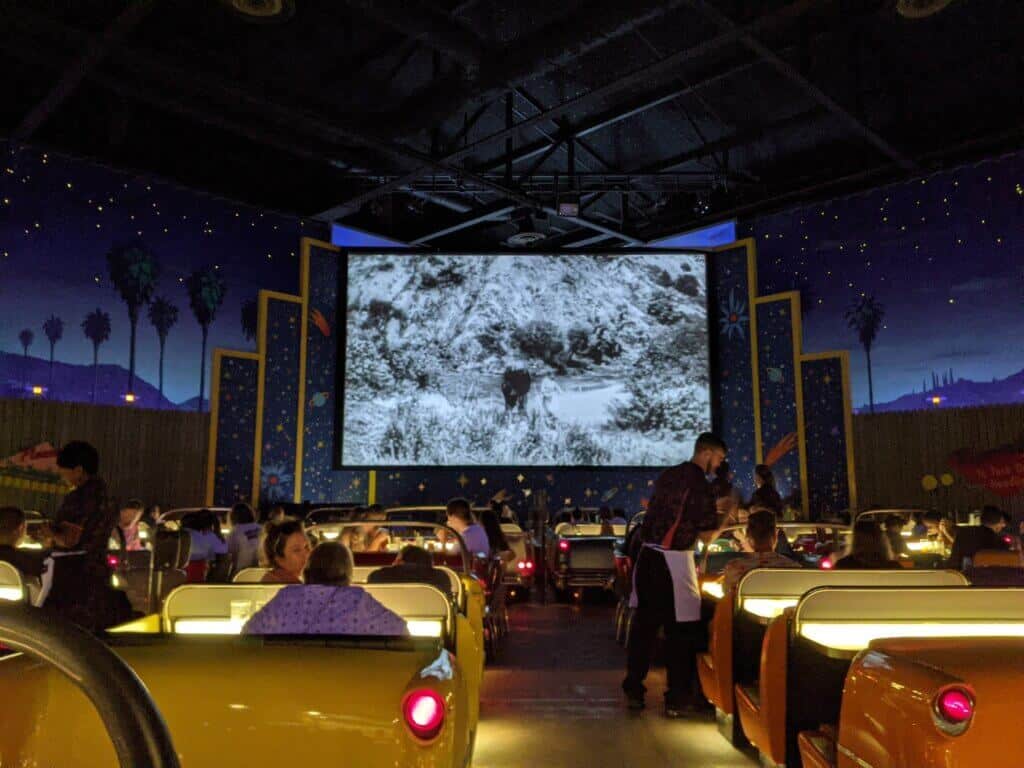 50's Prime Time Café
Dine on classic American comfort food in this themed restaurant, where your "mom" server will keep you entertained and ensure you and your kids finish your meals. The entertaining service in this restaurant makes it worth visiting alone, but you'll also enjoy classic American dishes, such as Aunt Liz's Golden Fried Chicken or Mom's Old-fashioned Pot Roast. Kids will be entertained throughout the meal by the TV on your table, which shows clips from classic 1950s shows. If you are just looking to enjoy a drink and escape the crowds during your park day, adults can enjoy visiting the Tune-In Lounge next door for a cocktail or non-alcoholic drink. You can also order off the full menu here, so it's a good choice if you didn't manage to secure a reservation in the main dining room.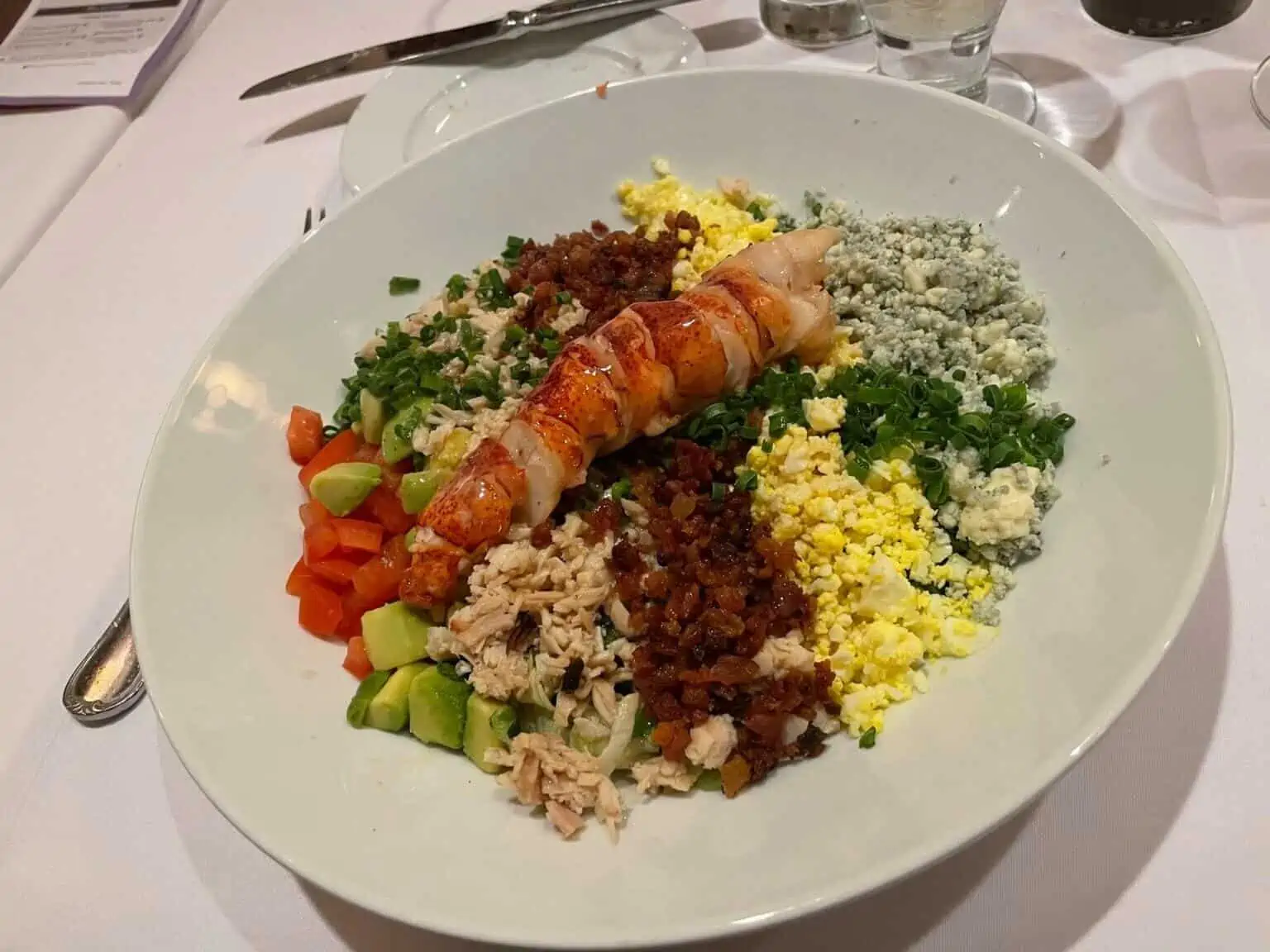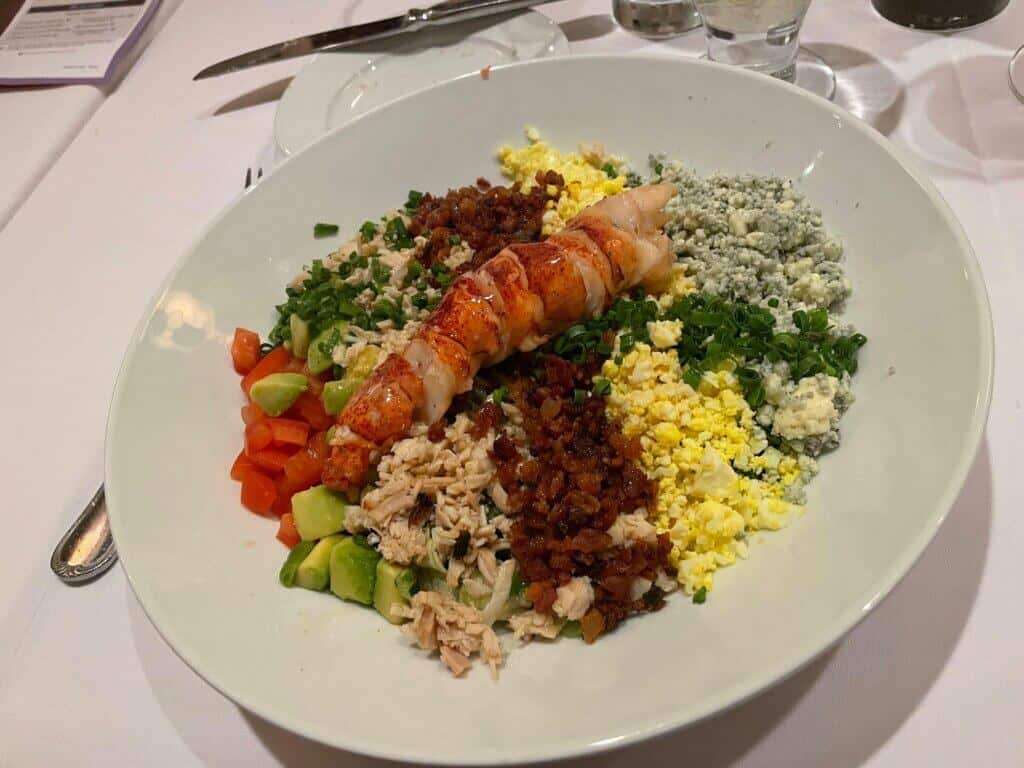 The Hollywood Brown Derby
As the park's signature dining venue, this is a great option for a special meal. The restaurant is designed to look like the Brown Derby, and you'll recognize many famous faces on the walls around you. Don't miss the famous Cobb salad here or the Wagyu Burger, and the Grapefruit Cake is a delicious way to round off your meal. When Fantasmic! does eventually return to the park, this is a good option for a pre-dinner meal with the dining package. The venue also has the Hollywood Brown Derby Lounge attached, which you don't need a reservation for. Here you can enjoy tapas dishes and alcoholic drinks while watching the world go by outside.
Sci-Fi Dine-In Theater Restaurant
Another fun restaurant that your whole family will love is the Sci-Fi Dine-In Theater. It's themed after a drive-in theater, and you'll enjoy sitting in a car during your meal. There are classic movie clips played on the screen all day and night, and it's a good place to just chill out and relax after a busy day exploring the park's attractions. Enjoy classic American dishes, such as the Drive-in BBQ Burger, the Sci-Fi Seasonal Specialty Burger, or the Flying Saucer Impossible Burger. Make sure you try one of the delicious milkshakes here to accompany your meal or for dessert.
Our Top Quick Service Recommendations for Disney's Hollywood Studios
If you don't fancy sitting down for a meal, enjoy breakfast, lunch, or dinner at one of the park's quick service dining locations. These are our top picks for visitors to Disney's Hollywood Studios.
Backlot Express
While Backlot Express is not known for having the best food, this huge restaurant is a great place to escape and relax for a little while. You can choose to dine either indoors or outdoors, and you'll find some good healthy options here, such as the Tatooine Two Suns Hummus and the Southwest Salad. The restaurant offers specialty cupcakes and desserts regularly, so you'll want to keep an eye out for their seasonal offerings. After eating, take your time to walk around the venue, as you'll see movie artifacts on display from movies such as Who Framed Roger Rabbit.
Docking Bay 7 Food and Cargo
Star Wars: Galaxy's Edge brought with it so many great snacks and dining locations, and this new quick service restaurant was a welcome addition to the park. We love the Star Wars-themed meals and drinks here, and it's a good place for the whole family to enjoy any meal. You can either choose to dine indoors or outdoors, and it serves some great alcoholic and non-alcoholic drinks. Don't miss the Endorian Fried Chicken Tip Yip or the Felucian Kefta and Hummus Garden Spread, both of which are highly recommended dishes for lunch and dinner. Another good location in this area is Ronto Roasters, which serves wraps for breakfast and lunch and is great for a snack on the go.
Woody's Lunch Box
Woody's Lunch Box is a great outdoor dining spot in Toy Story Land. You'll enjoy breakfast, lunch, or dinner here, with so many different options to choose from. The meals are well-themed to the land, and you'll also find some good plant-based options on the menu. We highly recommend the Grilled Three-Cheese Sandwich or Totchos for lunch, and don't miss the Chocolate-Hazelnut Lunch Box Tart if you are looking for an afternoon snack. This is a good location to take advantage of the mobile order feature, as it will speed up your time in the line during busy times of the day.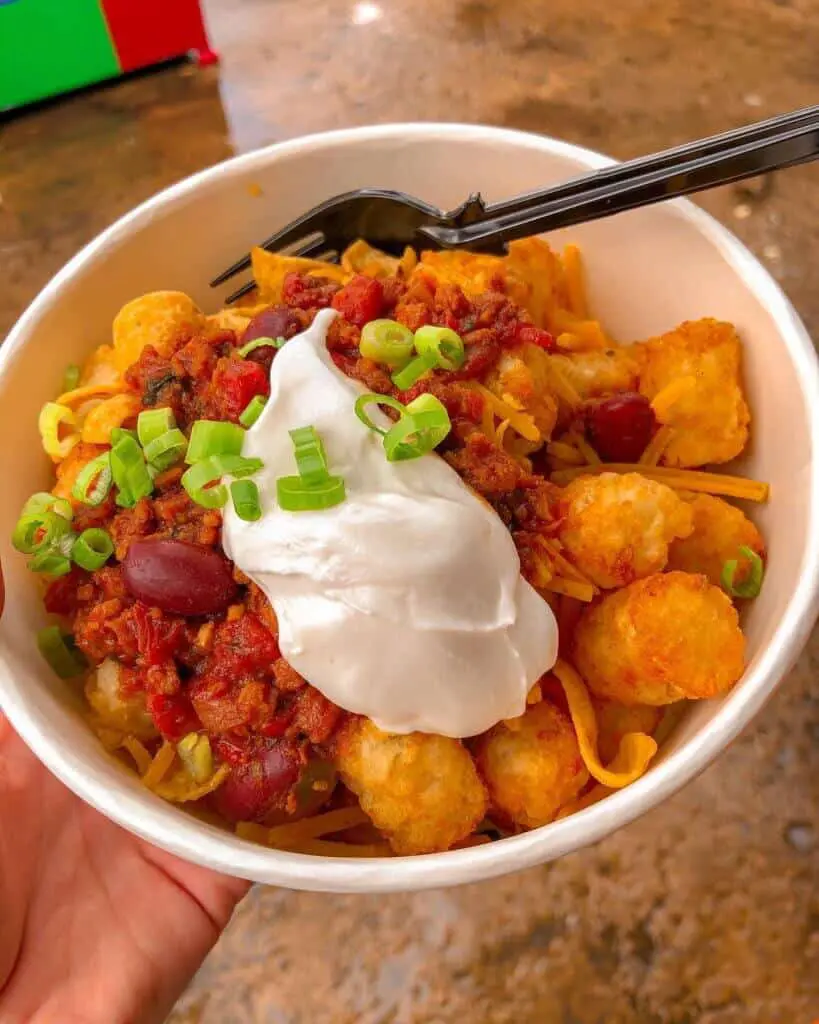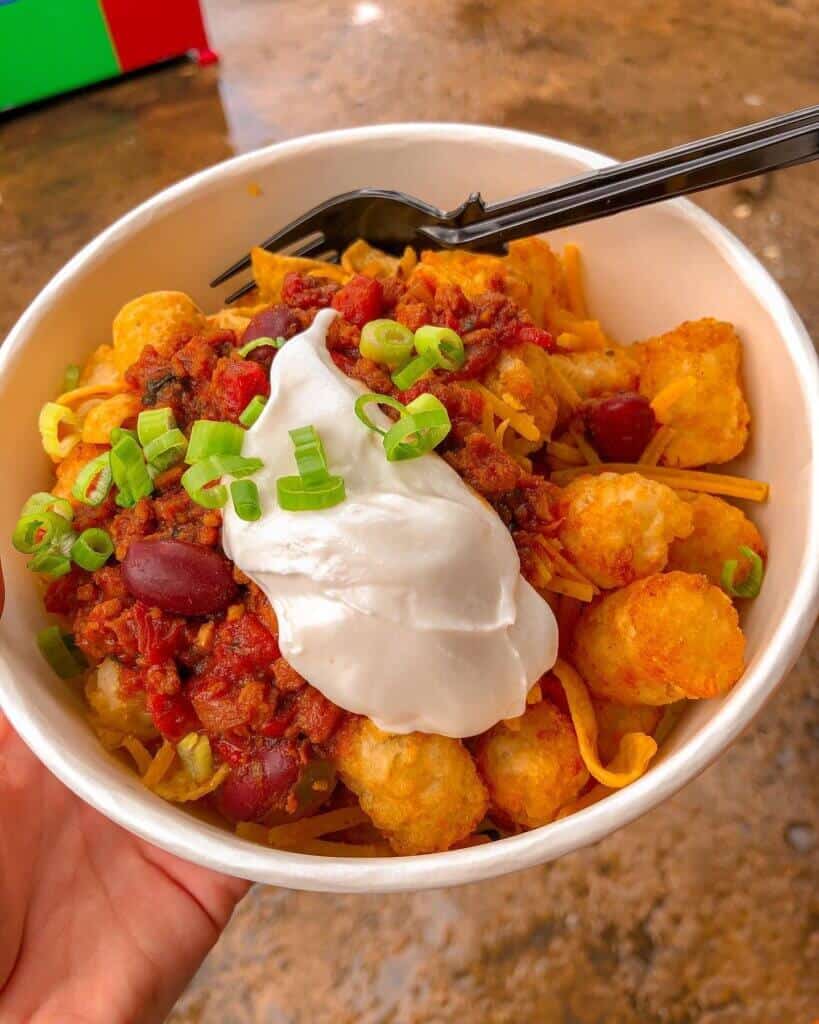 Fairfax Fare
On Sunset Boulevard, you'll find a whole strip of dining locations one after another. While they aren't the best in the park, they are a good option if you don't fancy crossing the park for lunch or dinner. Fairfax Fare is our top pick from the dining locations here, and it features American and Latin cuisine. There are unique dishes on the menu here, including Tres Leches Verrine, the 7-Layer Rice Bowl with Grilled Chicken, empanadas, and fajitas. If you are looking for something a little lighter, you'll appreciate the selection of fresh salads. It's a good option for anyone looking to avoid the fast food in the park and enjoy a lighter and healthier meal or plant-based options.
As you can see, there are plenty of great dining options in Disney's Hollywood Studios. With a little prior planning, you can easily feed your family delicious and healthy meals throughout the day as needed. If you are interested in booking any of the table service dining locations in the park, make sure you book ahead 60 days before your visit to avoid disappointment. You can be sure these restaurants will all book up quickly, especially during the peak travel times, so try to plan your vacation well in advance when possible. A good meal can give your family a much-needed break from the park and set you up for the rest of your time exploring the theme parks.