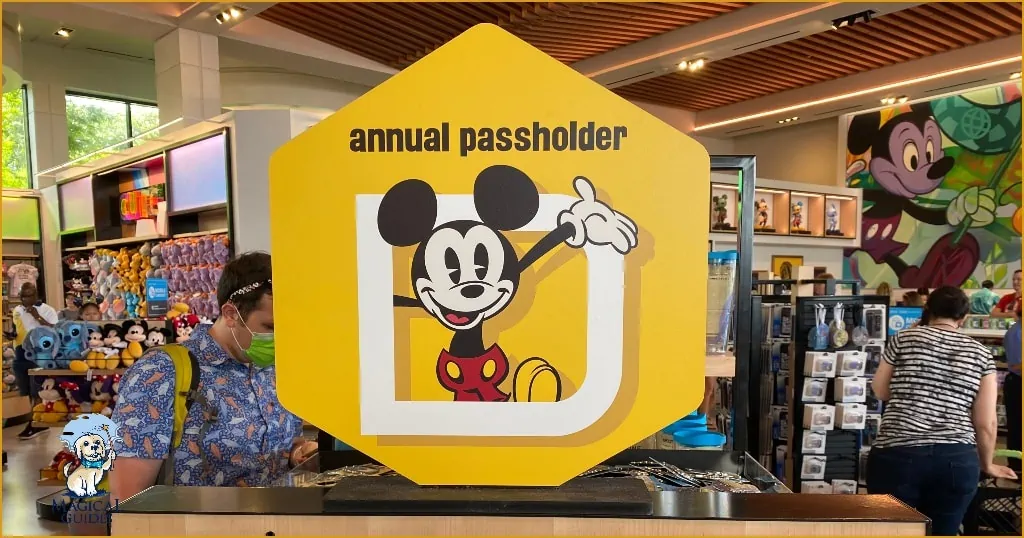 (photo by Bayley Clark/magicalguides.com)
A question we frequently get asked in our Walt Disney World Secrets and Tips facebook group, is when will annual Disney passes come back? Until today, no one in the Disney Blogsphere could answer with absolute certainty.
Let's discuss the new Annual Pass Announcement with all of the details you want to know!
Are Disney Passes Coming Back 2023?
Yes! We received some exciting news in the My Disney Experience App today. As of April 6th, 2023 Disney has finally announced that annual passes will be available to upgrade outside the renewal window as well as new pass-holders will be able to purchase annual passes.
We are so excited for everyone who has been waiting to purchase their annual pass!
When Can You Buy Disney Passes For 2023?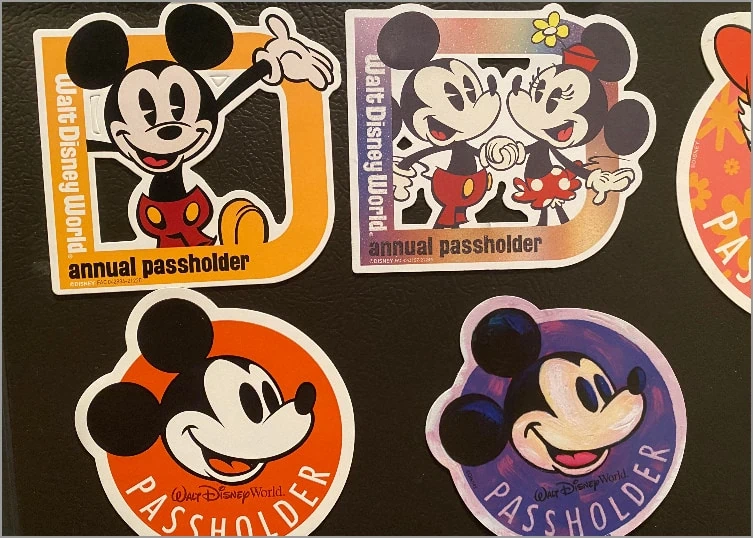 April 20th, 2023 new sales and upgrades of annual passes for Disney's Incredi-Pass, Disney's Sorcerer Pass, and the Disney Pirate Pass will be available.
Disney Vacation Club members will be able to purchase the DVC Disney Sorcerer Pass on April 13th, 2023.
Mark your calendars for these exciting dates!
How Much Is An Annual Disney Pass?
They start at $399 plus tax for Florida residents, and out of state guests passes start at $1399 plus tax. Keep reading for details on each pass offered and how much they will cost.
If you want access to the water parks, or photopass options that have been offered in years past, you will have to shell out another $99 each for add-ons to your pass.
If you have multiple people in your family, only one of you needs to get the $99 Memory Maker option for attraction photos and photographer photos. Make sure you all have a Disney account on the MDE app and are all connected and that one person. They will be able to see all Disney Photo-pass downloads and share them with you.
What Kind of Annual Passes Does Disney Have?
Disney Pixie Dust Pass – $399 Plus Tax
This pass is for Florida Residents only and has the most restrictions for use. The Pixie Dust Pass is only for weekdays and has many blockout dates during peak and holiday windows. This pass is not available in the new annual passholder sales coming April 20th.
Disney Pirate Pass – $749 Plus Tax
This pass is for Florida Residents only. This pass is subject to applicable pass blockout dates during peak and holiday windows. This pass will be available on April 20th.
Disney Sorcerer Pass – $969 Plus Tax
This pass is for Florida residents or DVC Members. It also has blockout dates during peak and select holiday periods. This pass will be available to DVC members on April 13th and Florida residents on April 20th.
Disney Incredi-Pass – $1399 Plus Tax
All guests can purchase this annual pass with no blockout dates. This pass will be available on April 20th.
All of these passes offer a Florida Resident monthly payment program. You can make a $205 down payment and then pay for your pass every month.
Passholders no longer need to make park pass reservations after 2pm except for Saturdays and Sundays at Magic Kingdom. EPCOT, Disney's Animal Kingdom, and Disney's Hollywood Studios do not need reservations for Annual Passholders after 2pm.
If you want to visit Disney's Magic Kingdom in the morning or on the weekends, you will still need an advance park reservation. You will also need to reserve a park for the mornings at Disney's Animal Kingdom, Disney's Hollywood Studios, or EPCOT.
Why did Disney Suspend Annual Pass Sales?
Disney accidentally resumed selling annual passes to DVC owners, and Florida residents on June 28th, 2022 for about 30 minutes. The Sorcerer Pass was available for $899 and the Pirate Pass was for $699. All other passes including the Incredi-Pass were not available.
As of November 16th, 2022, Walt Disney World would not sell annual passes for the remainder of the year. Although the CEO said during an investor call that they aren't ruling it out in the future.
Disney stopped selling all 4 of their annual passes on November 21st, 2021. That was after they stopped selling back when the Disney World parks closed down in March of 2020.
Since then the parks have roared back to life, with crowded parks, some reaching capacity after requiring all guests to have a theme park reservations before entry and park hopping at 2pm.
Is Disney Annual Pass Worth It?
A four day hopper option ticket for theme park admission at Walt Disney World will cost about $640. If you take two four day trips a year, you will break even buying a Walt Disney World Annual Pass.
If you go to the parks more than 8 days a year, you will save money by purchasing a pass. In addition there are some money saving benefits for annual passholders that definitely add up!
All four annual passes previously include the following benefits:
Standard theme park parking
Hopper option
Select dining discounts
Discounts on dessert parties, or after hours events.
Up to 20% off select merchandise
50th Anniversary special surprises
Access to special Passholder merchandise
Disney will also be offering "bonus reservations" when availability allows for those who aren't blocked out.
Read Also: What To Know About Parking At Walt Disney World
Are Passholders Less Valuable to Disney?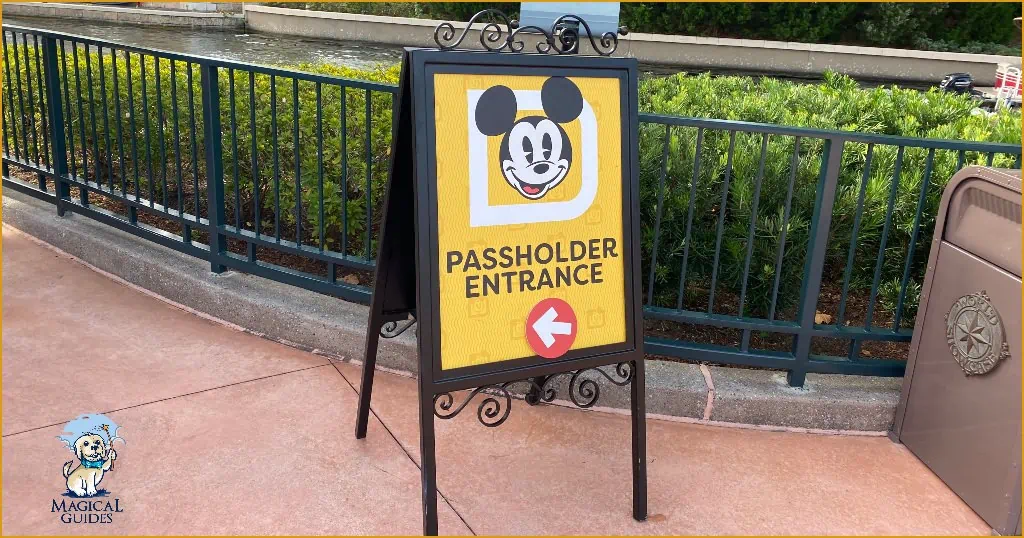 Disney is still attempting to recover losses they experienced during the pandemic. During the last stockholders meeting Disney is showing major profits, mostly coming from the purchase of Lightning Lanes and Genie+ with high attendance records.
As out of state passholders, I know we tend to eat at Disney restaurants for almost every meal, as well as indulge in a number of sweet treats. We also stay in Disney Resort Hotels.
We make it a habit of not buying the Individual Lightning Lanes or Genie+ as we are avid Rope Droppers. So maybe the previous Disney CEO had a point with Passholders not spending as much in the parks.
Read Also: Guide to Rope Dropping Magic Kingdom in Disney World
We know this news will make a lot of Disney fans very happy. Hopefully you learned a lot about the different types of annual passes that you can purchase and are ready to mark your calendar for April 20th.
Are you an annual passholder now? Are you thinking about renewing or purchasing? Let us know below!
We just renewed our annual passes, and you can read about why I renewed my Annual Pass here.