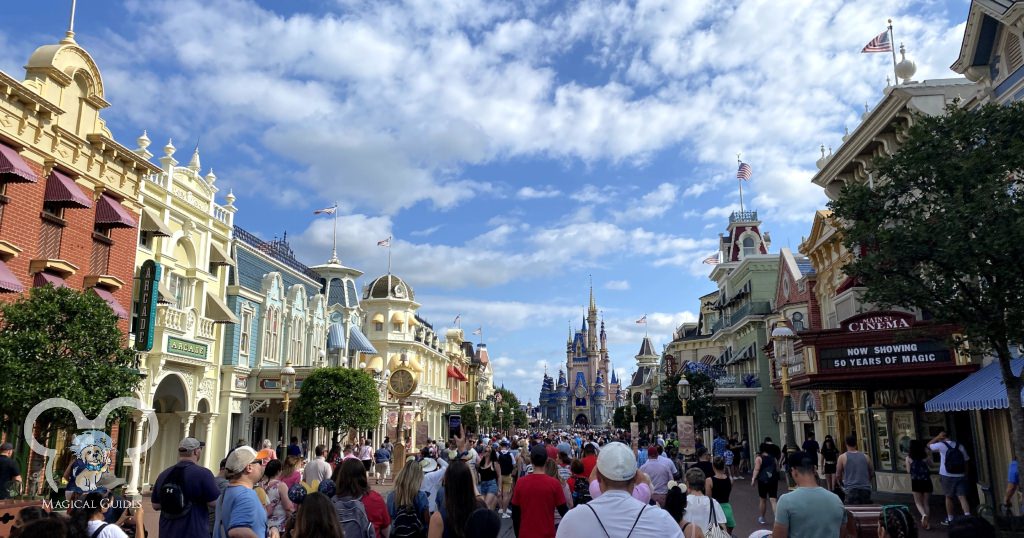 The Disney Resort is a magical mix of wonder and chaos. Given its immense popularity and constant state of development, crowds are practically nonstop throughout its four theme parks.
The time you visit the theme parks can make a big difference in how many other guests you will have to contend with as you make your way through the parks. Here are a few key factors in planning out your Disney World vacation I received from a cast member so that you can make the most of your time at the resort.
Disney World Park Comparisons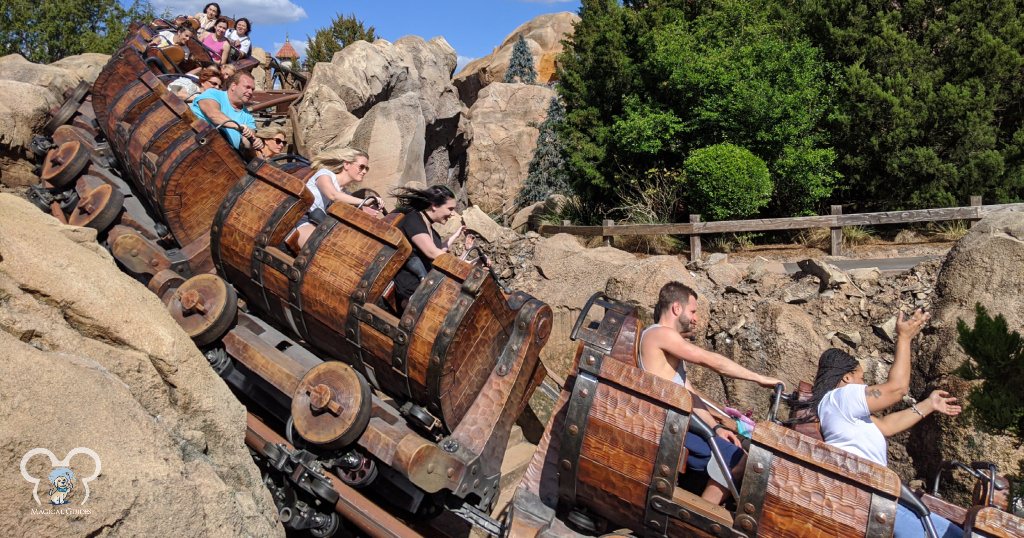 The first thing you should know about Disney World is the difference in crowds and attractions in each of its four main theme parks. Magic Kingdom, the most-visited theme park in the world, has the most to see and do but is perpetually crowded.
Everyone wants to see the castle, ride the most popular attractions like the Haunted Mansion and Pirates of the Caribbean, and see the nightly fireworks spectacular Happily Ever After. It also feels more crowded because of its relatively small size; there are not tons of space for people to spread out!
The same is true of Disney's Hollywood Studios, which can feel exceptionally crowded despite lower attendance compared to Magic Kingdom. Epcot is gigantic and allows guests to spread out, while Animal Kingdom tends to have the least overall visitors, feels the least busy, and has fewer attractions overall (despite them all being high quality).
Is the Magic Kingdom more crowded on holidays?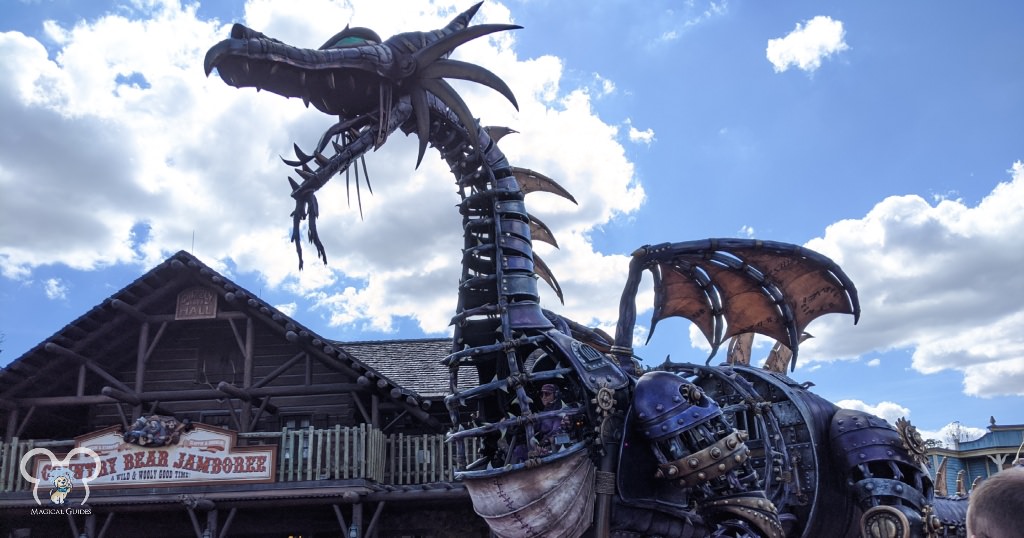 All Disney Parks are busier on holidays, especially Magic Kingdom. Since many visitors come over long weekend holidays for a shorter amount of time than a full vacationer, they pick and choose the parks they will visit; and the top choice for nearly everyone is Magic Kingdom.
What is the 2 pm rule for Disney? Is park hopping worth it on a Magic Kingdom day?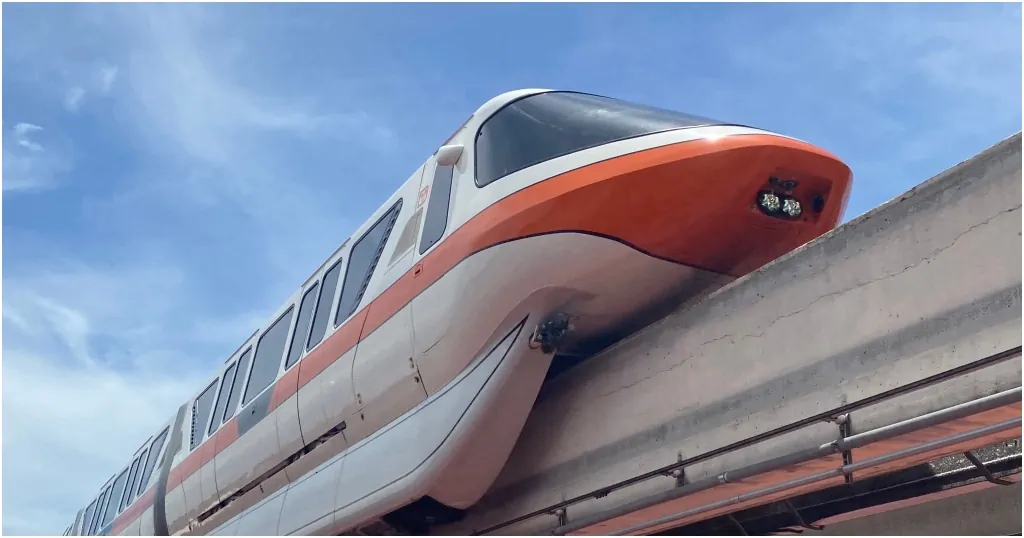 If you have a park hopper ticket for Disney, you are allowed to visit multiple parks in a single day! However, there are stipulations to this rule. Currently, you can only enter a second park after 2 pm on the same day. This means that you're stuck where you begin your day for a few hours before moving on to another spot.
Overall, park hopping is not worth the extra ticket price for most visitors – especially on your Magic Kingdom day. Since the park has so much to see and do, you don't need to head anywhere else! The 2 pm park hopping rule may change as Disney explores options to retain more guests with attendance numbers slowly decreasing.
Is it better to go to Magic Kingdom in the morning or at night?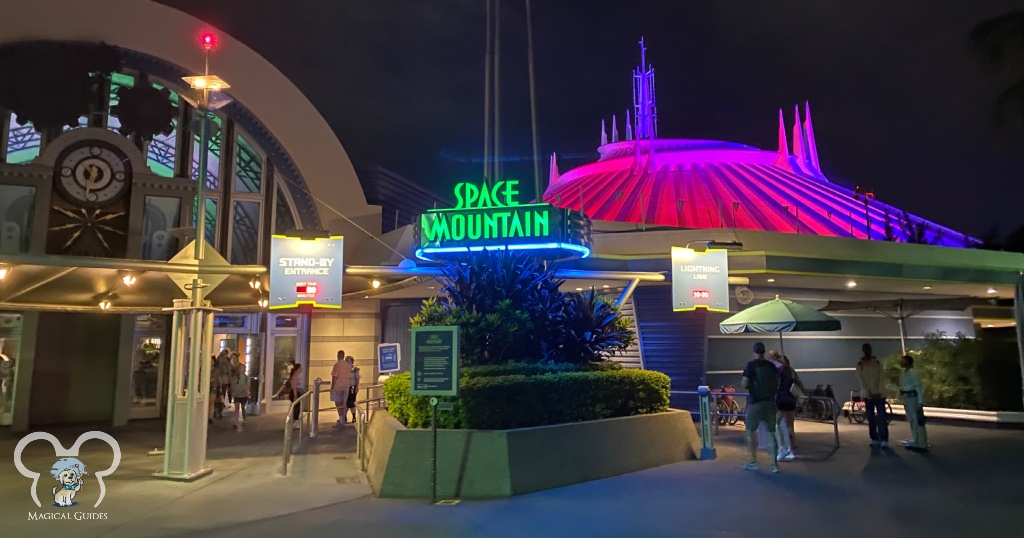 A great way to make the most of your time at Magic Kingdom and all of Walt Disney World is to visit early in the morning or later at night. Not everyone will be able to make it to the park right when it opens – and not everyone will stay until the park closes. Both morning and night are great times to be in the parks to ensure you take advantage of lower crowds and lower wait times!
If you have to pick one or the other, it's most effective to arrive at the park right as it opens. Since there's no one else in the park yet, everything has no wait! You can immediately check off one, two, or even three must-do rides within the first hour of day.
Whether you want to prioritize thrill rides like Space Mountain, Fantasyland favorites like Seven Dwarf's Mine Train or Peter Pan's Flight, or character meet and greets with Mickey Mouse or your favorite princesses, the morning is the best time to get things done!
What is the best day of the week to go to Magic Kingdom?
The best days of the week to visit Magic Kingdom are the middle of the week; Tuesday, Wednesday, and Thursday. This is because most guests typically arrive or leave on the weekend, and want to start their vacation off with Magic Kingdom.
What are the worst days of the week for Magic Kingdom?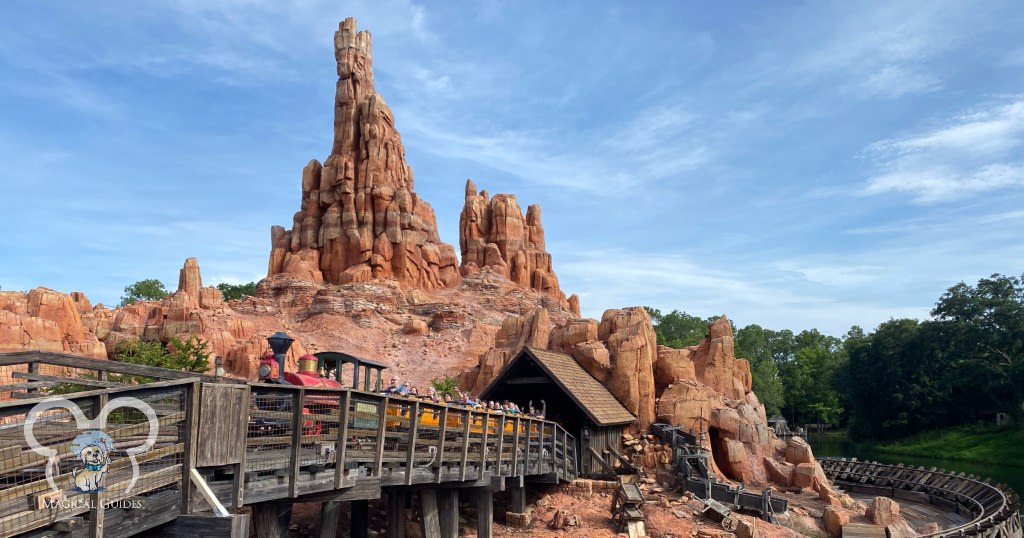 Weekends are the busiest days for all of Walt Disney World, but especially in Magic Kingdom. That's because most locals visit on Saturday and Sunday, adding more crowds to the mix and causing longer lines.
That said here is our listing from worth to best days to visit Magic Kingdom:
Busy, busy, busy! All parks will be very busy, but Epcot and Magic Kingdom will be the worst!
If you don't want to Rope Drop Magic Kingdom, or lon
Again, very busy for every park. If you have the time in your Disney vacation, consider visiting one of Disney's water parks on the weekends.
Especially in the Summer months, the weekends make for great down time at the water parks.
Busy at Magic Kingdom, but other parks are less busy.
Labor Day which is always on the first Monday in September, so go early in the day to avoid the heat and long lines.
Everything is less crowded!
​This is a perfect day to rope drop Magic Kingdom to ride Seven Dwarfs Mine Train.
Another day of less crowds. You can usually get to Magic Kingdom in the late morning and not have to buy individual lightning lanes. Just note that if you want to ride Tron you should try at 7 am or be in the park before 1 pm to join the virtual queue via the My Disney Experience app.
Another day when most parks are less busy, but especially Epcot and Magic Kingdom, since most guests visit them on other days!
The only exception would be on holidays like Thanksgiving week.
Epcot and Hollywood Studios in the evening get very busy. So Magic Kingdom is a good option as the locals go to the other parks.
What time should I get to Magic Kingdom?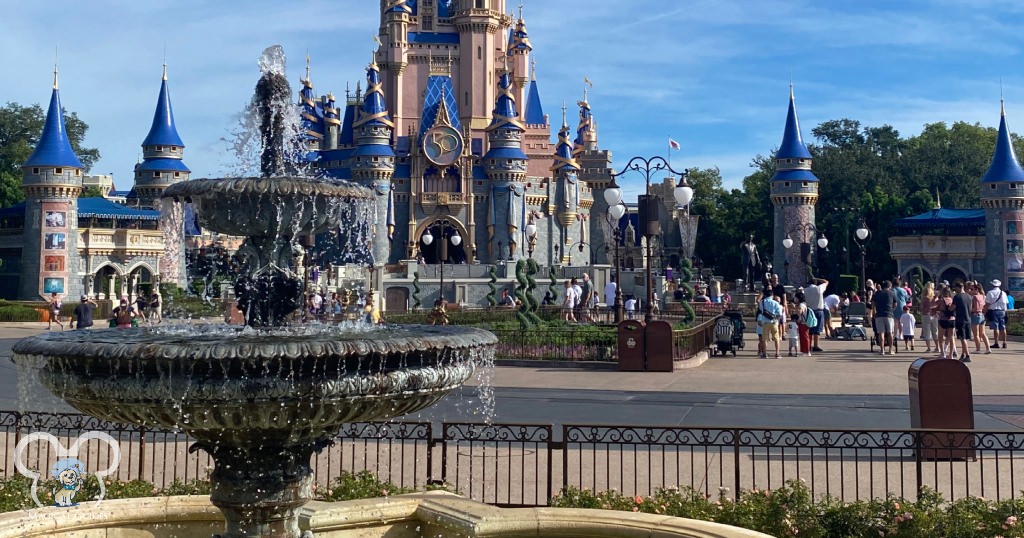 As soon as you possibly can! Currently, Disney offers early entry for guests staying at one of their resorts, which could allow you to enter the park 30 minutes before most other guests. This head start gets you ahead of schedule and sets you up for success! The park will officially open at the posted opening time, where a "rope drop" occurs.
Mickey and his friends will hold a small opening ceremony, then cast members will walk guests behind a rope into their chosen land to start their day. Keep in mind that the Magic Kingdom is a bit difficult to get to. If you park in the parking lot, you still need to ride the monorail or take the ferry over to the park entrance itself.
Be sure to allow enough time to arrive at least 30 minutes prior to the official opening time. If the park opens at 9:00, plan on parking at 8:30! If you're a resort guest, be sure to catch the first bus over to the park.
All rides have lower waits right at park opening, so you can target your priorities right off the bat. Later in the day, the most popular rides will all sort themselves out by wait times. This is especially true of rides with lower capacities, such as Space Mountain and Seven Dwarf's Mine Train.
Classic favorites like the Haunted Mansion and Pirates of the Caribbean can handle more riders per hour, and therefore their wait times stay more consistent despite their popularity.
How late can you get into Magic Kingdom?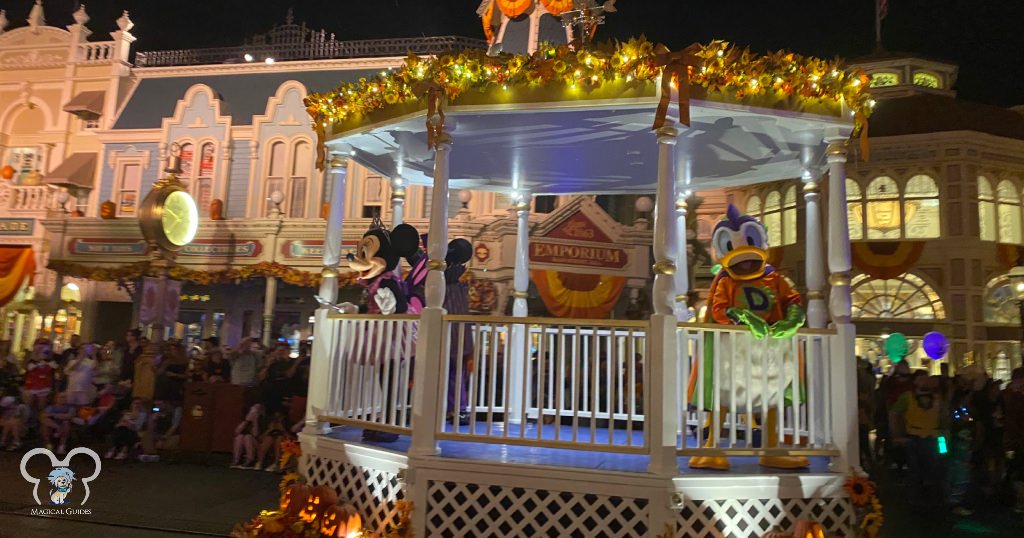 The Magic Kingdom stays open until the posted closing time. As long as you enter a ride before closing time, you'll be able to stay in the park longer! If you are looking to stay extra late in the park, Disney offers a variety of special events that happen after normal closing hours.
If you visit any time from late August through December, you could buy a ticket to Mickey's Not So Scary Halloween Party of Mickey's Very Merry Christmas party! Though these parties come at an additional cost, their special entertainment and limited crowds make them well worth the price for some guests!
Is Magic Kingdom less busy at night?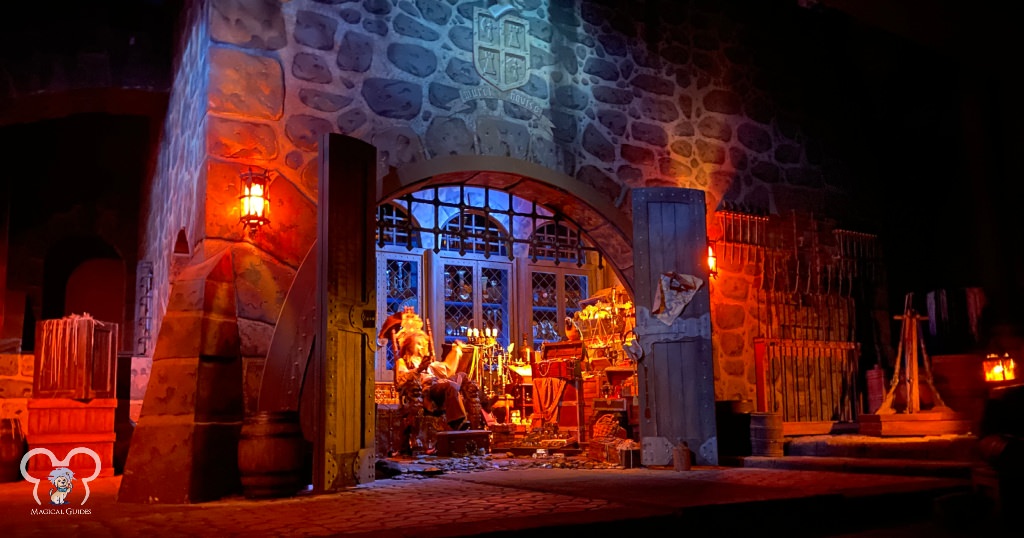 The Magic Kingdom is far less busy at night – especially after the fireworks. Depending on the time of year you visit, the park could stay open until 10 pm, 11 pm, or even midnight or beyond on holidays like New Year's Eve.
The back areas of the park, such as Adventureland and Frontierland, almost completely clear out once everyone starts heading to the front of the park for fireworks and to depart, meaning that rides have far lower wait times at night!
How Much Does A ticket Cost to Visit Magic Kingdom?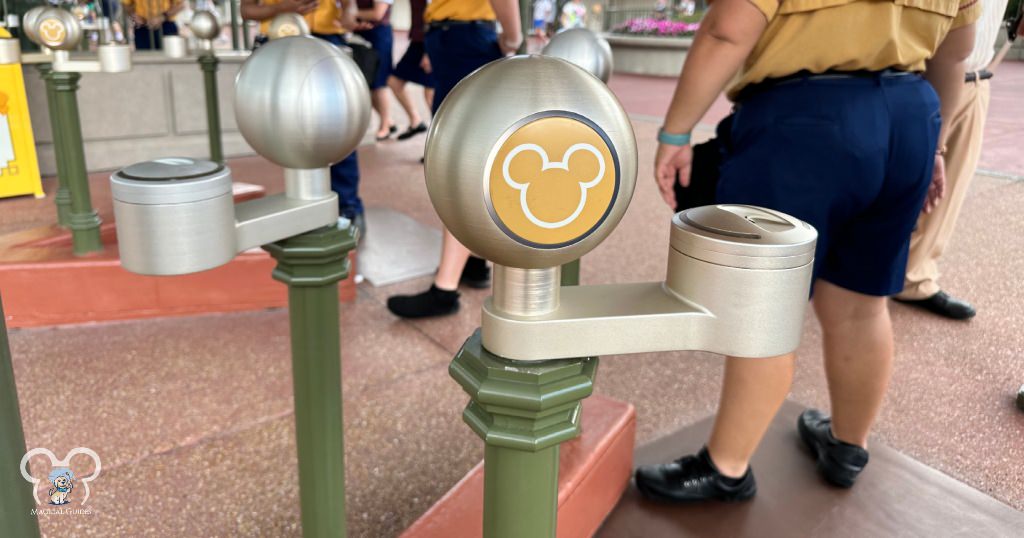 Currently, ticket prices for a single day at Magic Kingdom are around $150 per guest, though prices for tickets are lower when your purchase more days. A 4-day ticket, allowing you to visit one park per day, is currently around $120 per day, but the price varies depending on the time of year you visit. Peak times like Easter or the spring break season in March and April are more expensive than slower times like late in the winter season.
Ticket prices per day also drop dramatically if you purchase five or more days.
The ticket price doesn't include Disney Genie+, so account for that extra cost. The price can fluctuate from $15 to $30 per person per day purchased through the My Disney Experience app.
The Very Best Times to Visit Disney World in 2023 and 2024
It has been in the news recently that Disney is struggling to maintain high attendance in 2023. Though this is true, attraction wait times are still high, and the parks are still crowded. Figuring out a plan for when to visit to optimize your vacation is still extremely important!
If you can choose any time to visit Disney World in 2023 or 2024, you should come during late September, October, or late January into February. These months are the least busy overall and have great weather to help make your vacation more enjoyable.
If you visit during October, you'll be able to attend Halloween Parties, Epcot's International Food and Wine Festival, and enjoy temperatures in the 70s. Visiting during February gives you fewer chances for events, though you can see Epcot's Festival of the Arts and enjoy the lowest crowds all year. If you're keen on seeing the most beautiful Disney World can be, visiting early in May can get you into the Epcot International Flower and Garden Festival.