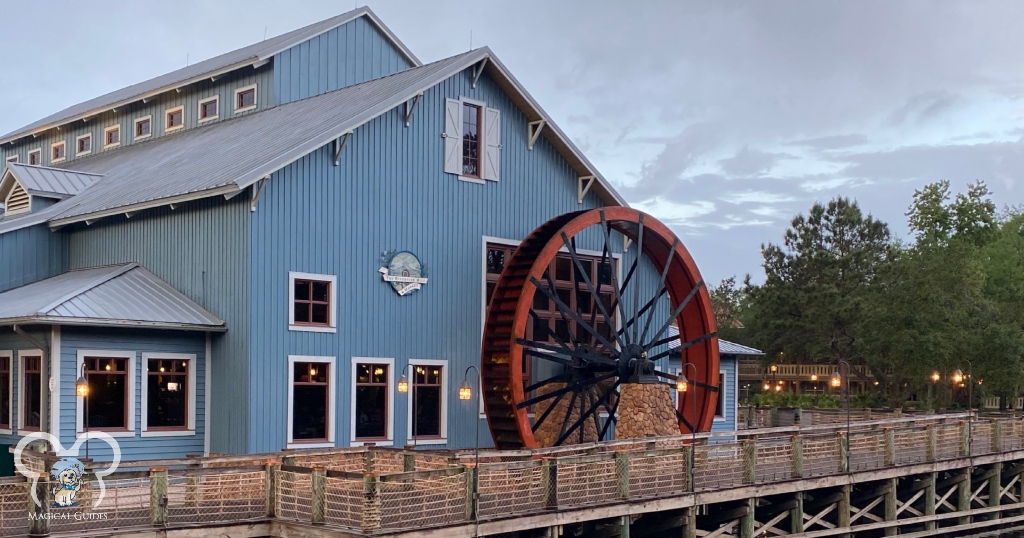 Disney moderate resorts are the middle-tier option for guests staying at Disney World. Often times I'm looking for a combination of luxury amenities and affordability. Moderate resorts offer amenities you won't find at Disney Value Resorts, but a theming you find at the pricier Disney Deluxe Resorts. Again, it's all about what my needs are when planning my Disney vacation.
In another article I wrote about the best value resort, but today I'm focused on the best option for Disney moderate hotels.
If you want to skip to the rankings of moderate resort, click here.
Today I take you over what to know when staying at a moderate resort. After that, I will be ranking all four of the resorts to share the best moderate resort at Disney World.
Why stay at one of Disney World's moderate resorts?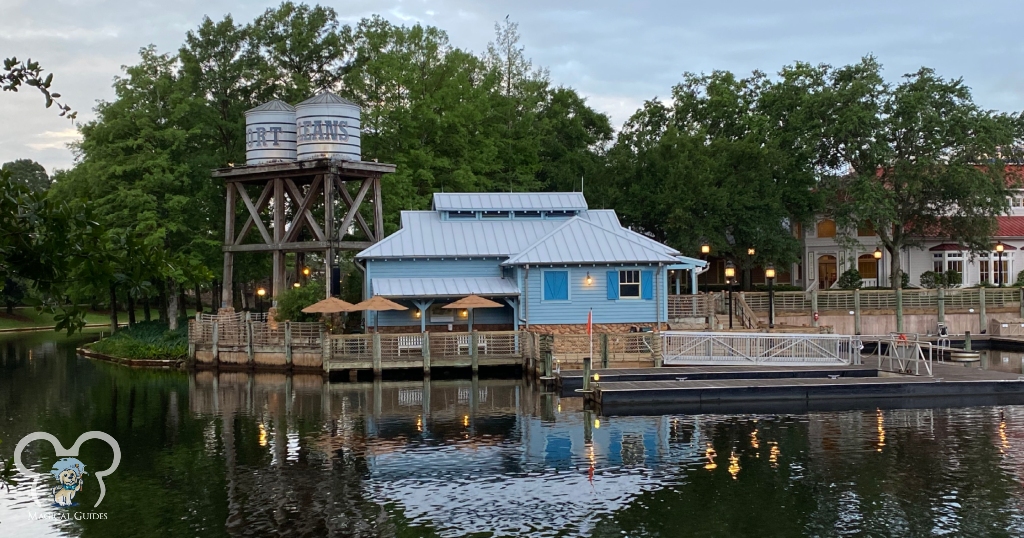 I'll be honest, I do not usually stay in deluxe resorts often because they are too expensive. That doesn't mean I won't, but I rather have a longer Walt Disney World vacation with a touch of ambiance.
There are four moderate resorts Disney offers.
Disney's Caribbean Beach Resort
Disney's Coronado Springs Resort
Disney's Port Orleans French Quarter
Disney's Port Orleans Riverside
Most of the moderate resorts will have doors that face outside with no inside hall way. The exception to this is at Coronado Springs with rooms in the Gran Destino tower. I will go ahead and say, that tower is like staying at a deluxe. More on that later.
Parking at the moderate resorts is a lot simpler now. Disney reversed the rules about charging $20 per night for parking at a moderate resort. Now parking is free when parking at any of the Disney resorts. This is great news for those that are looking at the cost of driving to Disney World.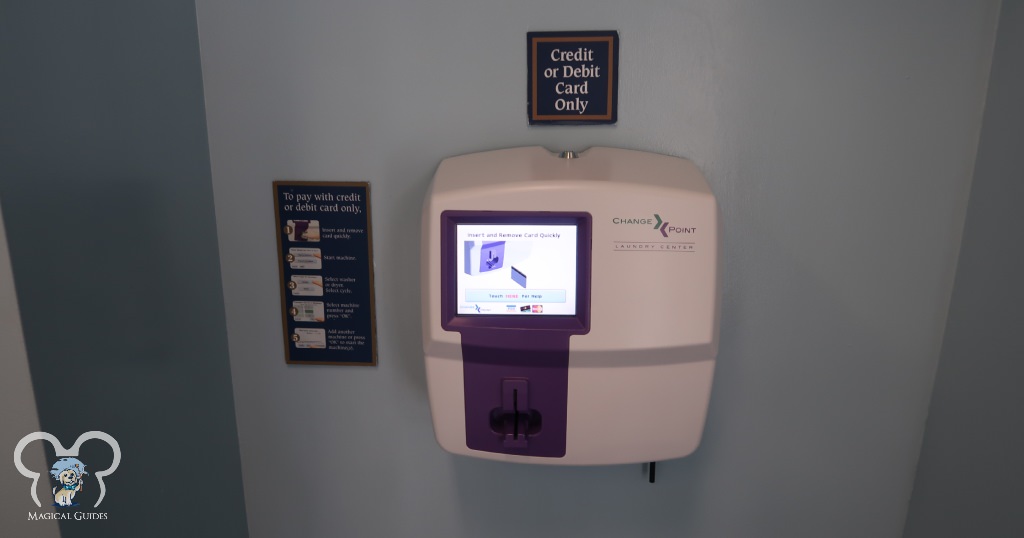 If you are looking to do laundry at a moderate resort, have no fear. Each moderate resort has laundry facilities so you can wash and dry clothes if you need to. They will have laundry powder and dryer sheets for sale in a vending machine. You will need a credit card to pay for time on the laundry machines.
Transportation to Disney Theme Parks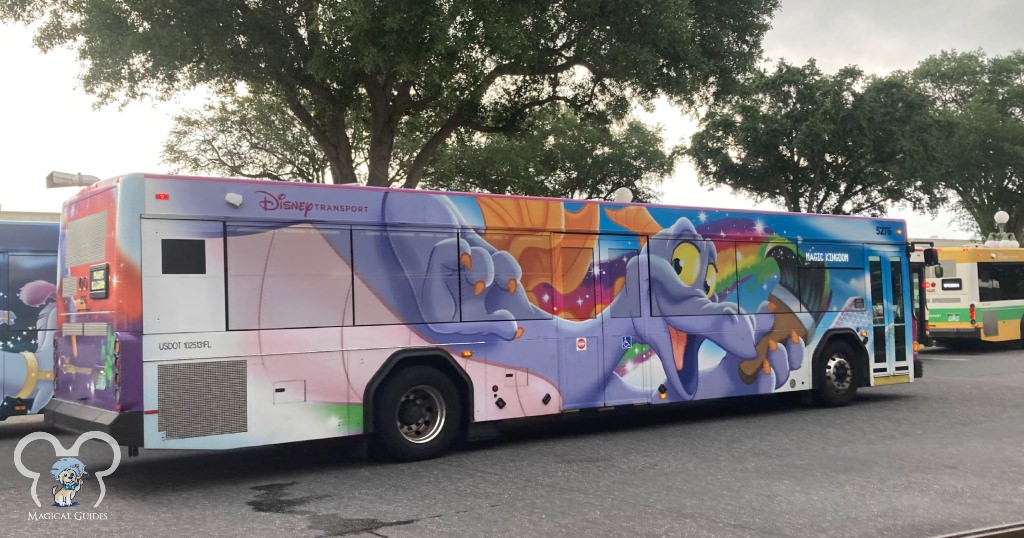 Caribbean Beach, Coronado Springs and Port Orleans – Riverside are large properties. As a result these three resorts have several bus stops around the properties. If being close to bus stops is important to you then you should make that request with your reservation.
Port Orleans French Quarter is the smallest resort of the four listed, and they only have one bus stop. The bus stop is at the front of the resort.
Read More: Disney Sky Ride – Everything to Know About the Disney Skyliner
Disney's Caribbean Beach Resort has direct access to the Skyliner. This hub will connect you to Disney's Hollywood Studios, and EPCOT parks. You will still need to hit up a bus stop to get to Magic Kingdom, Animal Kingdom, Disney Springs, or either water park.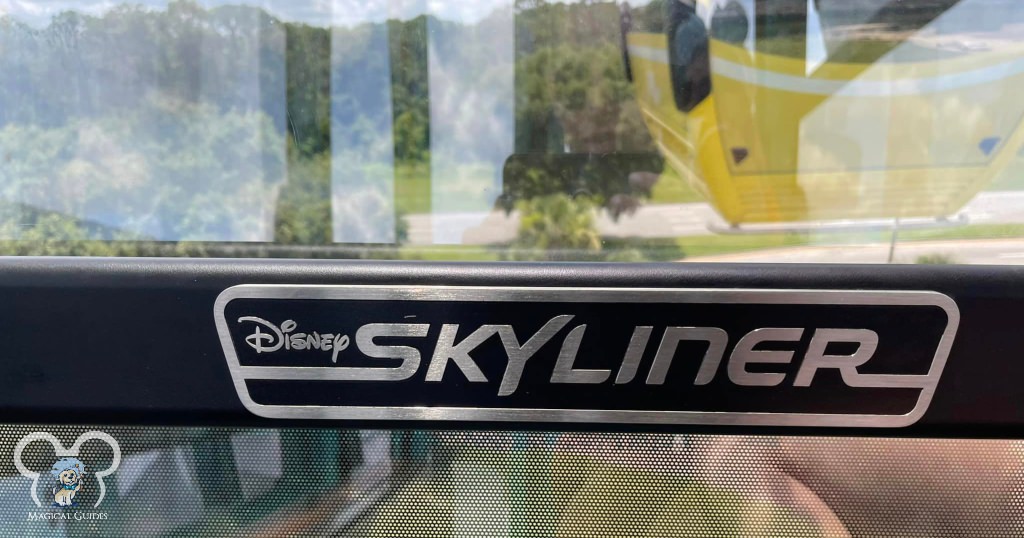 Port Orleans – French Quarter, and Riverside have a unique boat ride to Disney Springs. It's referred to as, "Sassagoula River Cruise". It's not a short river cruise either, it takes about 15-20 minutes to get from Port Orleans to Disney Springs.
That takes into account that Riverside will stop at French Quarter as a stop along the way. I recommend taking the boat at night time for an unique experience.
If any of your party gets motion sick, be aware the boat transportation is free floating and can rock. It usually isn't that bad, but you know your friends and family better than I do.
Dining Options at Disney's Moderate Resorts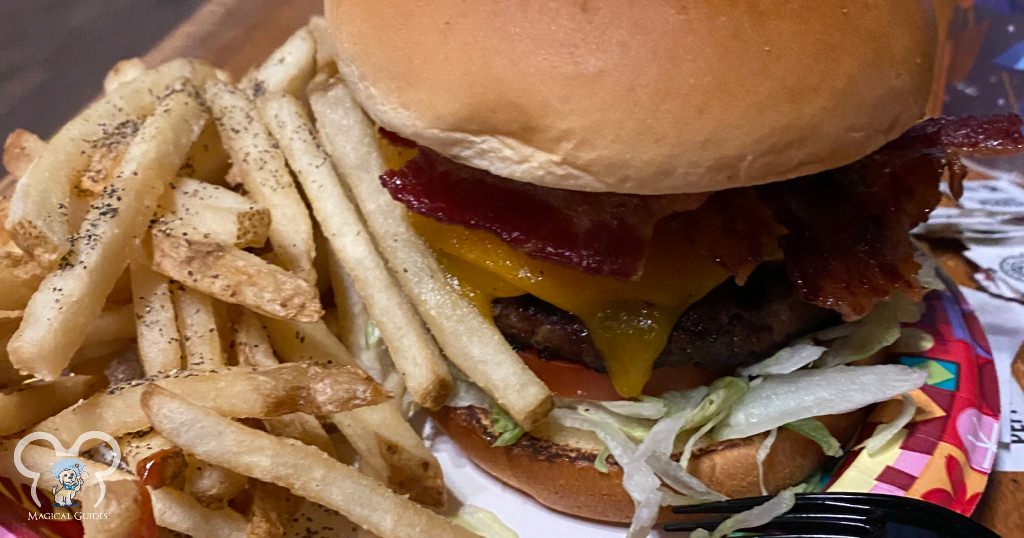 At every level each Disney resort has a food court, they usually get better as you go up in the level. Moderate resorts have some of the best food options of all food courts. There are also a few options for sit down restaurants at moderate resorts.
For breakfast you can get fruit, eggs, etc. Since you're at Disney World, the Mickey shaped waffles are my go to.
If you're looking to get a pizza delivered to your Disney resort you can, but I'd recommend the food courts. The food courts will offer a quick service standard of burger and fries option. There is usually some type of chicken offering (fried chicken strips for the kids of course). There is usually healthier options as well.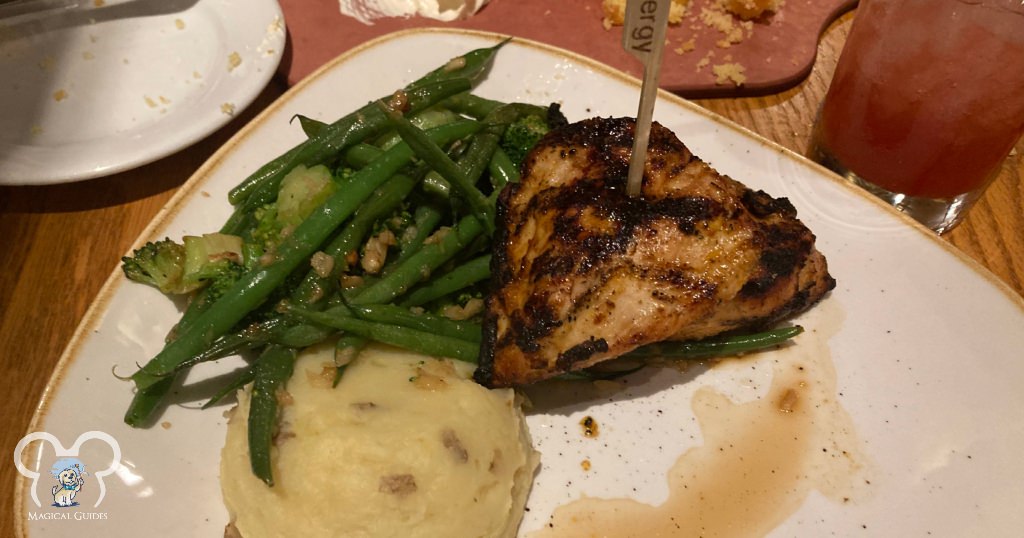 Food court highlights on moderate resorts.
Caribbean Beach Resort – Centertown Market
Coronado Springs Resort – El Mecado de Coronado
Port Orleans French Quarter – Sassagoula Floatworks and Food Factory
Port Orleans Riverside – Riverside Mill Food Court
Sit down restaurant options
Caribbean Beach Resort – Sebastian's Bistro
Coronado Springs Resort – Maya Grill disney, Three Bridges Bar and Grill, Rix Sports Bar and Grill
Port Orleans French Quarter – Doubloon Lagoon
Port Orleans Riverside – Boatwright's Dining Hall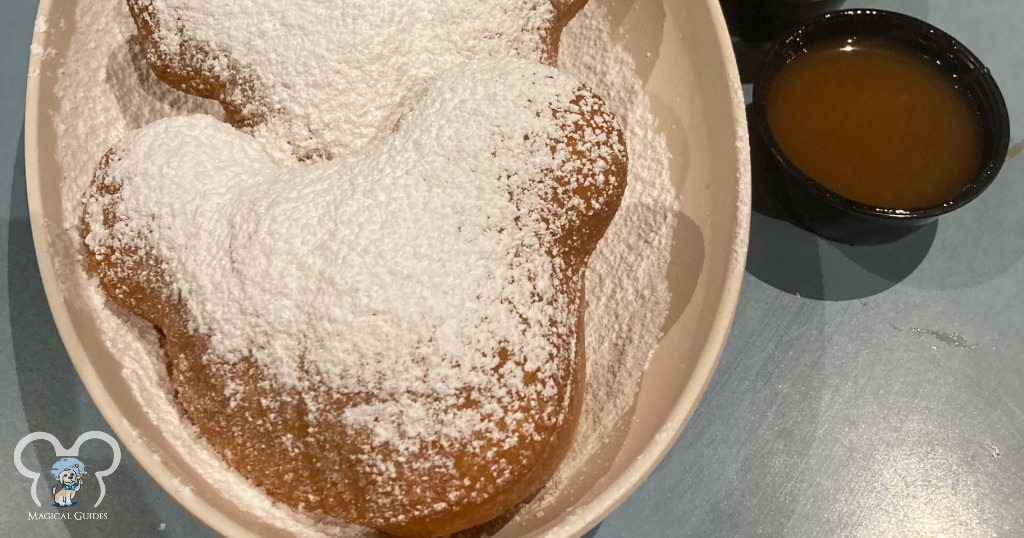 Each food court also has a dessert station. You can usually get ice cream, and a few random bakery items. If you stay at Port Orleans (either resort) head over to Scat Cat's Club – Cafe for Mickey-shaped Beignets. The beignets don't do well cold, so enjoy them hot. They have sauces, but I find they are good on their own.
Do Disney Moderate Resorts offer refillable mugs?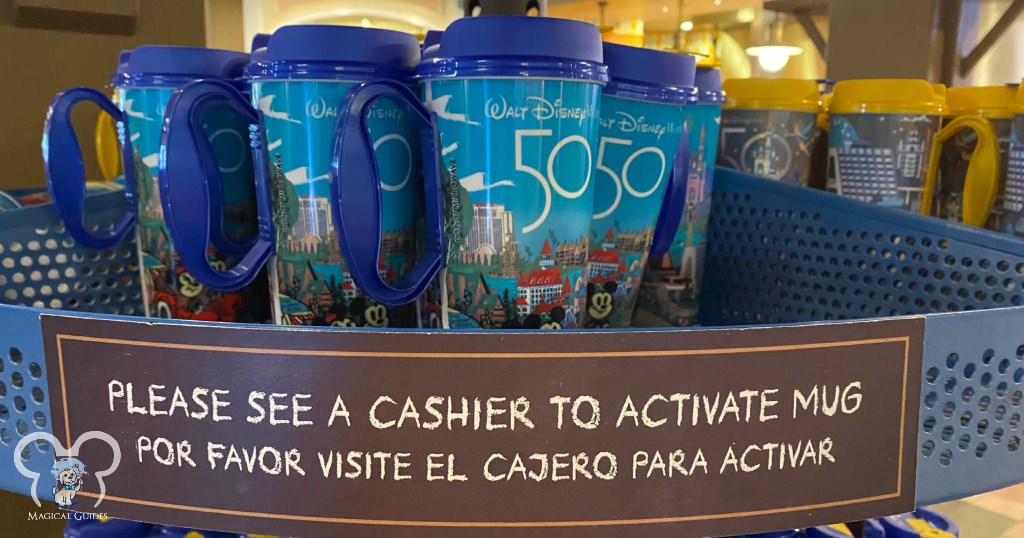 All Disney resorts offer a refillable mug. This allows you to pay a single price for unlimited drink refills during your stay. If your stay is longer than 14 days, you will need to buy another mug, or ask the cashier to see if they will give trade your mug out.
Disney World refillable mugs cost $21.99 per mug plus tax. There are wash stations at each food court.
Before refillable mugs were included if you purchased the Disney Dining plan. So when Disney brings dining plans back, expect to get a refillable mug with your package.
Coke freestyle machines are at the following moderate resort food courts:
Caribbean Beach Resort: Centertown Market at Port Royale
Port Orleans French Quarter: Sassagoula floatworks and food factory
Port Orleans Riverside Mill and El Mercado de Coronado food courts have rapid refill machines.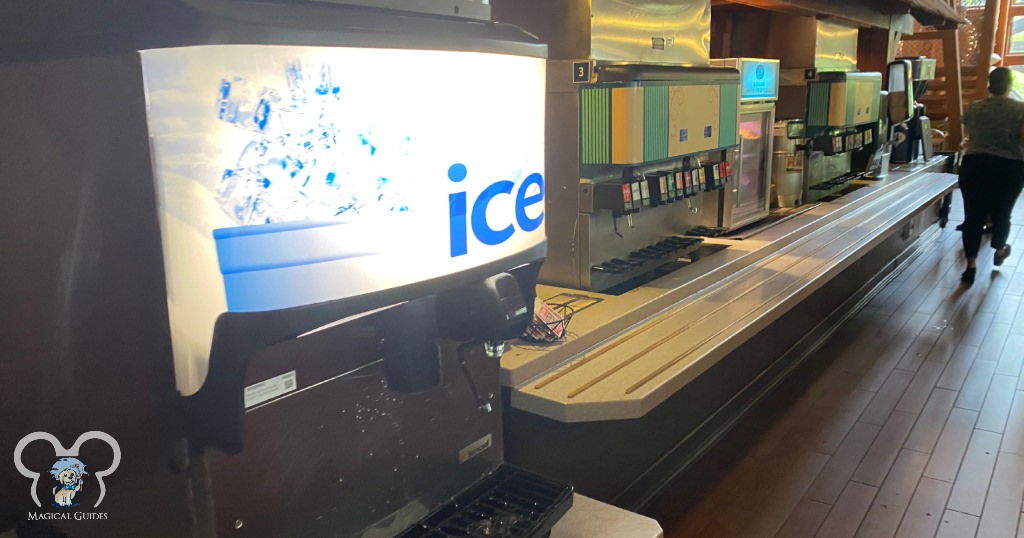 My husband and I bought the refillable mugs when we brought our dog Walt on his first trip to Disney World. We would walk over from Riverside to French Quarter to try different flavors of Powerade. It was fun to try the different food options between the two resorts.
How are the pools at Disney Moderate Resorts?
One reason I love Disney's moderate resorts is the pool themes. They are so unique and well thought out, having a pool day in it's own right worthy.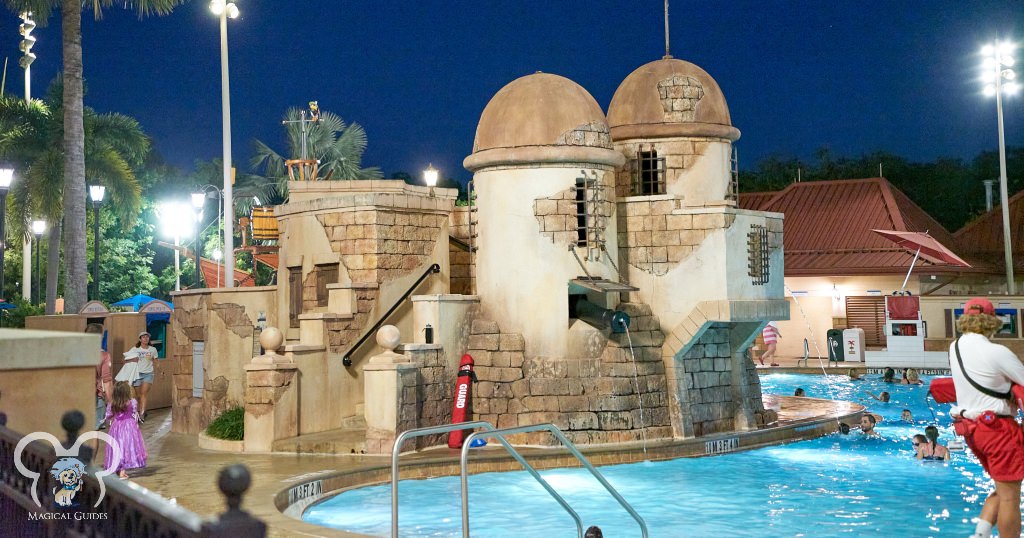 Moderate resort pools at Disney World have hot tubs, and slides. You will find the hot tub and water slides near the main pool area. The quiet pools placed throughout the resort will not have these features. These are two amenities that you will not find from any Disney Value Resort stay.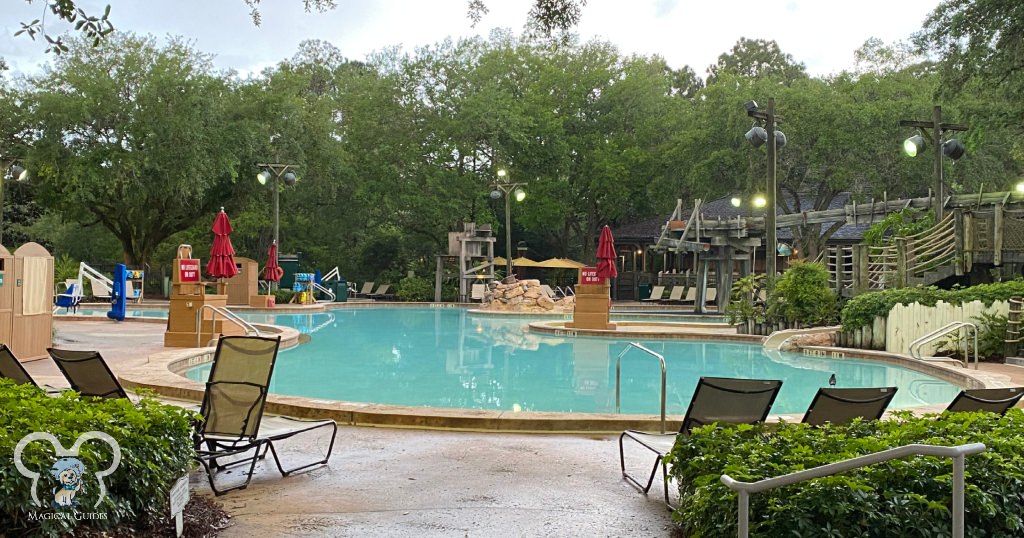 If a hot tub is something you enjoy, be aware that Coronado Springs' Dig Site has the largest one on Disney property. It can hold up to 22 people. When we go during Spring Break for college, it can get a bit crowded with young adults drinking. So it can get a tad rowdy so we tend to stay away from a pool day at the Dig Site then.
Each of the moderate resorts have themed pools. Attached to themed pool is a pool bar that makes some of the best drinks.
Caribbean Beach Resort – Fuentes del Morro Pool
Coronado Springs Resort – Dig Site
Port Orleans French Quarter – Doubloon Lagoon
Port Orleans Riverside – Ol' Man Island
Read More: The Best Pools at Disney World
What are the down sides for staying at a Disney Moderate Resort?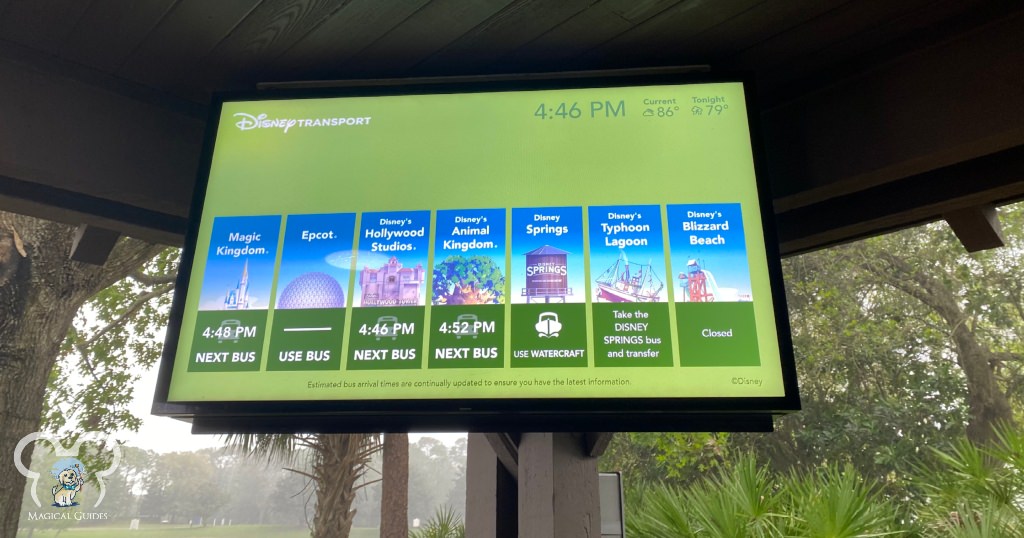 The moderate resorts do have some down sides, but I look at this case at appreciating everything you're getting for the price.
Here are a few items I find to be a downside to staying at a moderate resort:
Not as much Disney theming (this is controversial, but keep reading).
Focused on more convention or events (Looking at you Coronado Springs Resort).
Can be a long walk to the main building for food, drink, or even bus.
Moderate resorts do not have fitness center, Coronado Springs being the exception. It's labeled as a health club.
How are the rooms at Disney Moderate Resorts?
Disney's Caribbean Beach Resort and Disney Port Orleans Resorts offers a 5th sleeper room type. This room type has two queen beds with a separate bed made for a child. This 5th pull down bed is not recommended for an adult. The 5th sleeper is bolted to the wall with a weight limit of around 100 lbs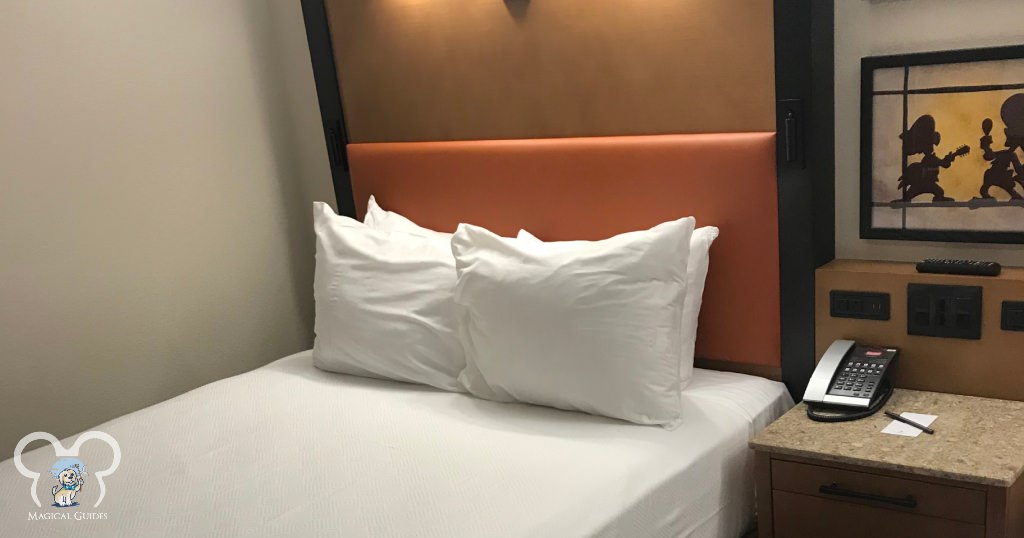 Disney Coronado Springs Resorts has a new "Gran Destino Tower", that is stunning. I've stayed here, and I must say it's impressive. The whole tower gives off a Deluxe resort vibe. I wouldn't have stayed here if we didn't get a cast member discount.
Disney Moderate hotel rooms are around the 314 square feet mark. If you are in need of extra space, you can either look into a suite at Art of Animation or a deluxe resort. The Value resort standard rooms are smaller at 260 square feet.
What are the best Disney Moderate Resorts? Ranked for 2023
My husband polled the Disney Secrets Facebook Group. The questions was simple, "Which is the best moderate resort, and why?" There were a fair number of responses, not as many as the one about Why Everyone is Mad at Disney, but here are the results.
The official Magical Guides ranking for moderate goes like this:
Disney's Coronado Springs Resort (CSR)
I know some folks are going to disagree here, and that's okay. The Gran Destino Tower makes you feel as if you're staying at a deluxe Disney resort. It's gorgeous, and the pool is large. The extra cost of staying in the tower is the same price of a deluxe resort without the extra features.
Read More: Guide to Exploring Disney's Coronado Springs Resort
Staying at the Cabanas, Casitas, or Ranchos in standard rooms seems overpriced. Yes the theming of the rooms have gotten better, it's not up to par with the other resorts on Disney property.
Disney's Port Orleans Resort Riverside (POR)
If you are bringing your pet to Disney World, this will win out every time. I find it to be the most beautiful of all the moderate resorts. I also love the Southern charm it brings with the more relaxing atmosphere. Even though it's the largest Disney resort with the most rooms, it takes almost no time to get to the main building.
That said, the main pool Ol' Man Island is almost unusable if the resort is 60% to capacity. That's my only complaint.
Disney's Caribbean Beach Resort (CBR)
Access to the Skyliner, Sebastian's Bistro table service restaurant sets this resort apart. It could also be the theme of the Caribbean Islands that I like a little more, to feel as if I'm on an exotic vacation.
Disney's Port Orleans Resort French Quarter (POFQ)
French Quarter wins by a lot here due to the size of the resort, a single bus stop, and Mickey-shaped beignets.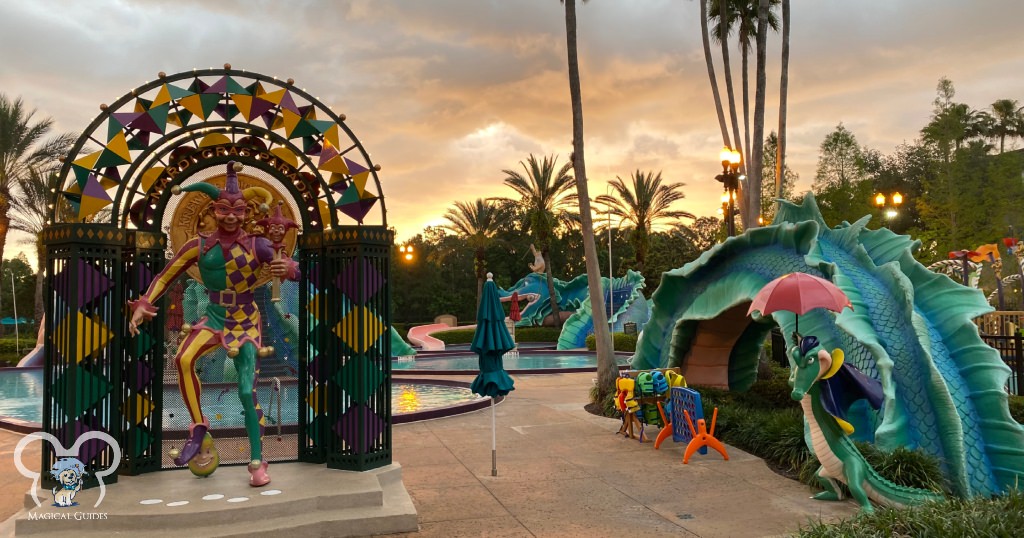 Read Also: Which is better? Disney's French Quarter or Riverside Resort?
So do you agree? Did we miss something? Do you like Disney's moderate category of resorts? What is your favorite moderate Disney resort?