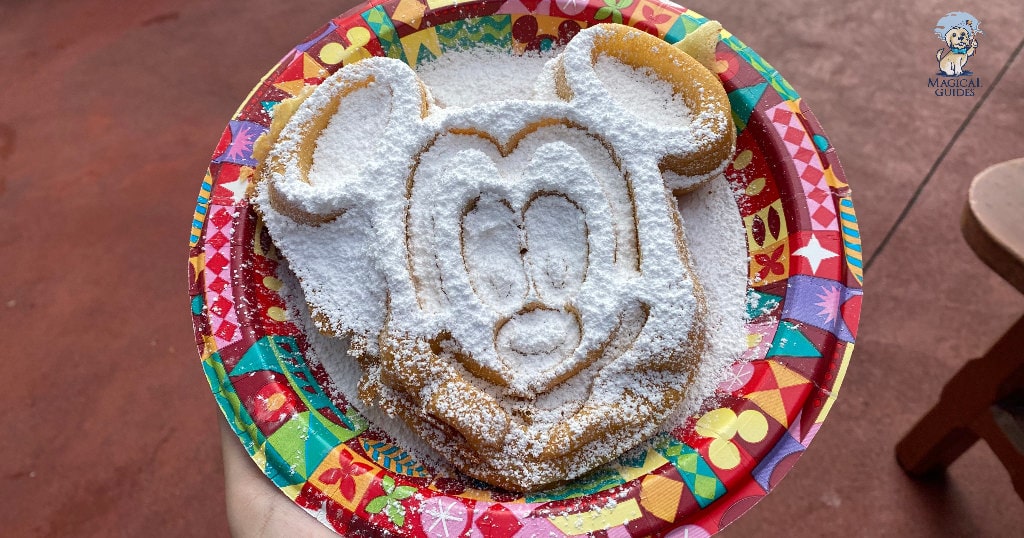 If you're starting your day at Magic Kingdom, you may be looking for an iconic substantial sugary breakfast. If you're wanting a Mickey waffle, head over to Sleepy Hallow in Liberty Square, you will have multiple options, such as the hazelnut spread waffle with fresh fruit, and the large Mickey waffle covered in powdered sugar. Naturally we recommend the large Mickey waffle because I hold the belief that anything Mickey shape will taste better. I mean have you also tried the Mickey shaped ice cream?
If the photo of the large Mickey waffle has your mouth watering, I'm going to tell you, it was delicious. As you can tell from the photo the waffle there was a lot powder sugar on there, we did pretend to act like powder sugar breathing dragons, maybe the sugar hits faster in Disney World. I paired the huge Mickey waffle with a black cup of coffee for a great breakfast as we waited for return time to hit on Space Mountain. My cousin and I chose Magic Kingdom to rope drop, mostly due to this breakfast option.
Are Mickey Waffles on Disney Breakfast Buffets?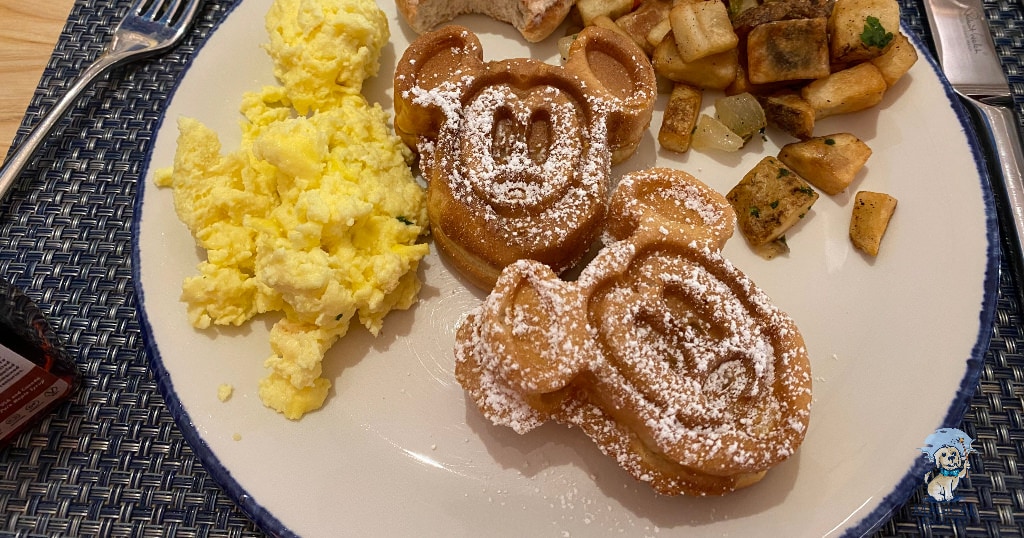 One item that is a on most if not all Disney breakfast buffets are the iconic Mickey waffles. There aren't just for kids either, but if you do find yourself at some of the best Disney breakfast buffets and you're not able to locate Mickey waffles see if there is another section for kids where they will have those specially shaped waffles.
They say calories don't count when you're in Disney, and not to discourage you from enjoying yourself, I'd recommend just keeping your sugar intake in check. So balance out that sweetness with some good protein like eggs, or opting to get some fresh fruit to go along with those waffles. Again not Mickey waffle shaming anyone, but I want you to remember to eat a balance breakfast so you can rope drop your favorite park with the energy required.
Are Mickey waffles vegan? Where to find vegan Mickey waffles?
If you order the standard Mickey Waffles at the a resort, or stand, Mickey Waffles are not vegan. You must request a vegan version, if they can accommodate. Most should have a Vegan friendly version available
If you are in the parks, here is a list where you can find a vegan version of Mickey waffles. Also use this list to find regular Mickey waffles.
Animal Kingdom
Epcot
Akershus Royal Banquet Hall (not open currently)
Garden Grill
Hollywood Studios
Hollywood & Vine
Scoops serves waffles with fresh blueberries and whipcream
Read Also: Best Places to Eat Breakfast at Hollywood Studios
Magic Kingdom
Crystal Palace
Sleepy Hallow
If you're staying on Disney Property you may want to know where to find the vegan Mickey Waffles, here is the list of restaurants and where to find them at the resorts.
Disney Resorts Offering Vegan Waffles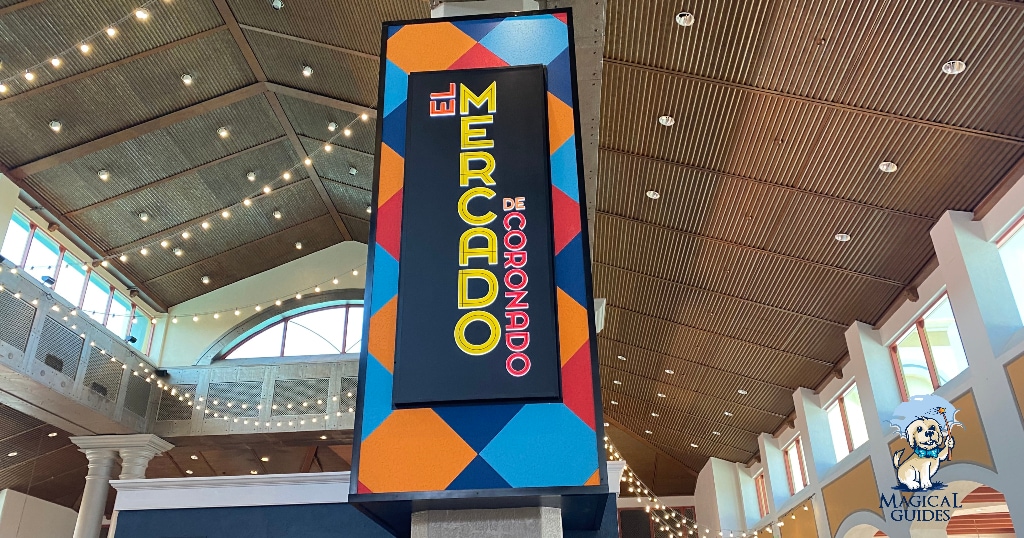 All Stars Movies
World Premiere Food Court
All Stars Music
All Stars Sports
Animal Kingdom Lodge
Boma: Flavors of Africa
The Mara
Sanaa (*Note: This location currently carries Simba shaped waffles.)
Art of Animation
Landscape of Flavor (*Note: This location currently carries Nemo and Cars shaped waffles.)
Beach Club
Beach Club Marketplace
Cape May Café
Boardwalk
Caribbean Beach
Contemporary
Chef Mickey's
Contempo Cafe
Steakhouse 71
Coronado Springs Resort
Fort Wilderness
Grand Floridian Resort and Spa
1900 Park Fare
Gasparilla Island Grill
Grand Floridian Cafe
Old Key West
Polynesian Village
Captain Cook's
Kona Cafe
Ohana
Pop Century
Everything Pop Food Court
Port Orleans French Quarter
Sassagoula Floatworks & Food Factory
Port Orleans Riverside
Riverside Mill Food Court
Riviera
Saratoga Springs
Wilderness Lodge
Roaring Fork
Whispering Canyon Cafe
Yacht Club
Disney's Swan, Dolphin and Swan Reserve also offer Mickey waffles on their menus, and buffets, but we did not see the vegan options.
How do you make Mickey waffles at home?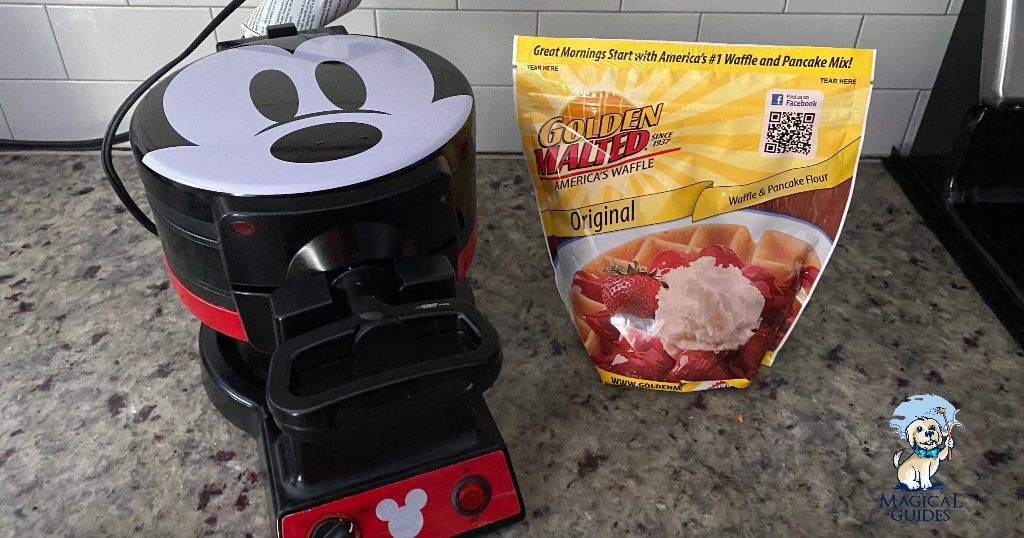 If you're in the mood for some Mickey waffles, make them yourself from the comfort of your home!
We love brining the magic (and delicious eats) home with us when we can't make it to the parks. There are a few ways you can recreate this magical breakfast. The best foods are in Mickey shaped, and you can get an actual waffle maker that makes the same shapes as they do in all the resorts.
ShopDisney sells a waffle maker that is dual sided with 3 Mickey waffles per side, and my mother-in-law gave us a Mickey Waffle Maker for a wedding present. Let me tell you one thing right now, this thing will cook some waffles for a crowd rather when it's going. So make sure you have enough batter ready! Trust me, people love Mickey waffles, and when you have them on the weekend with powder sugar, and syrup, it's a little morning slice of Disney right in your own kitchen.
So if you're missing Mickey waffles, order the real thing. Here is the direct link to ShopDisney, you can also get it on Amazon faster for $5 more. Let me know if you love yours as much as I do.
What kind of waffle mix does Disney use?
We found the exact waffle mix uses for their Mickey waffles to be none other than, Carbon's Golden Malted Pancake & Waffle Flour which was created over 80 years ago. One of the key ingredients that Carbon's Malted Pancake and Waffle Flour touts is real vanilla. One of the secrets from many cast members has been to add a bit more vanilla (extract is fine here) with just a spoon full extra of table sugar.
If you go directly to goldenmalted.com you will find they have multiple flavors, and even a gluten free waffle mix for sale. If you're going to be a purist, then obviously go for the original flavor. However if you're wanting to try a little bit something different, I highly recommend their blueberry version or even pumpkin mix when it's in stock. Again, you can check Amazon for Carbon's Golden Waffle mix as well.