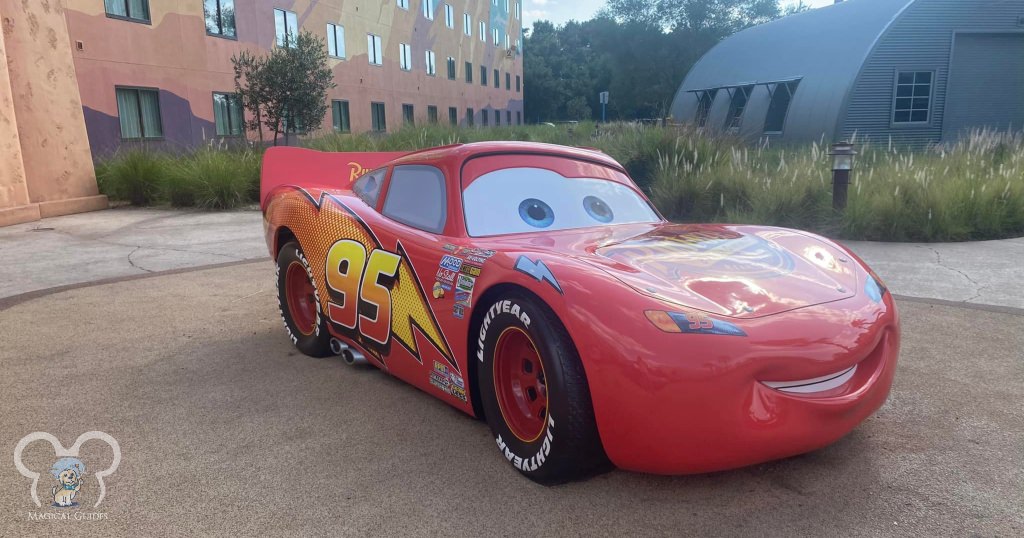 When Cars came out in 2006, it was instantly popular, especially among younger fans. As a teacher, I have numerous students who grew up watching Cars, and whenever we have a movie day at the end of the year, a majority of kids always beg to watch one of the three Cars movies.
This film was even nominated for Best Animated Feature but lost to Happy Feet. It features the popular cover of "Life is a Highway" by Rascal Flatts.
One of the most beloved characters of the franchise is the fabulous Lightning McQueen. To refresh your memory on what makes this character and film so iconic, I've put together a guide on his best quotes and fun facts.
Believe it or not John Lasseter former head of all things Pixar claimed that over $10 Billion dollars have been made from merchandise from the franchise. That's a lot of money and just one part of how Disney makes money.
So let's dive into what makes this franchise just so special.
Who Is Lightning McQueen?
Lightning McQueen is the main character of the 2006 Cars. He is a race car who lives in Radiator Springs, a fictional town in Arizona. He is known for his shiny red coat of paint and his iconic #95. He is a fairly arrogant character but learns to accept help from others through the power of friendship.
Since the film's release, he's been a fan favorite, particularly among members of Gen Z. He's inspired countless merch, including hard-to-get Crocs with his iconic number 95.
Best Lightning McQueen Quotes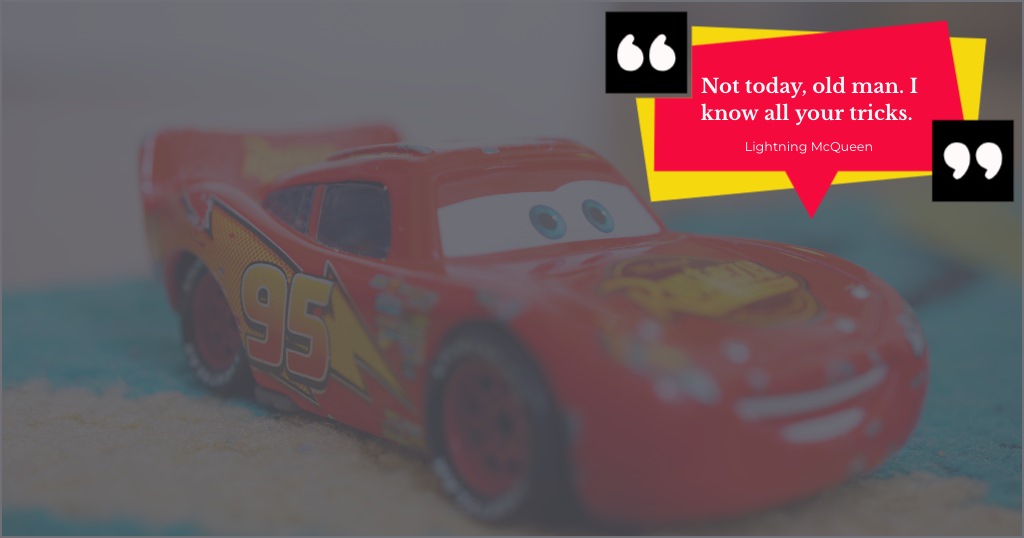 "Ka-chow!"
"Float like a Cadillac, sting like a Beemer."
"Okay, here we go. Focus. Speed. I am speed. One winner, forty-two losers. I eat losers for breakfast. Breakfast? Maybe I should have had breakfast? Brekkie could be good for me. No, no, no, focus. Speed. Faster than fast, quicker than quick. I am Lightning."
"Doc, hold it! Seriously, your driving's incredible!"
"How could a car like you quit at the top of your game?"
"Oh like you? You've been here how long and your friends don't even know who you are? Who's caring about only himself?"
"Not today, old man. I know all your tricks."
"I think the King should finish his last race."
"Ah. This grumpy old race car I know once told me somethin': it's just an empty cup."
"That driving backwards. It's creeping me out. You're gonna wreck or something."
"I create feelings in others that they themselves don't understand."
"I'm a very famous race car!"
"Yes, I'm a real race car, what do you think? Look at me."
"Well, you know, because Thunder always comes after… Lightning!"
"I'm a precision instrument of speed and aerodynamics."
"Wow, this organic fuel is great! Why haven't I heard about it before?"
"Turn right to go left! Guess what? I tried it, and you know what? This crazy thing happened – I went right!"
"I need to get to California pronto. Where am I?"
"Yep, you're living the dream, Mater boy."
"Five days? But I should be in California shmoozing Dinoco right now!"
"I can't believe I didn't see it before. You're the Fabulous Hudson Hornet! You hold the record for most wins in a single season. Oh, man, we gotta talk. You have to show me some of your tricks."
"My lucky sticker's all dirty."
"I'm in this little town called Radiator Springs. You know Route 66? It's still here!"
"Crazy grandpa car."
"You know, the Rust-eze Medicated Bumper Ointment team ran a great race today. And remember: with a little Rust-eze – and an insane amount of luck – you too can look like me. Ka-chow."
"This grumpy old race car now once told me something…It's just an empty cup."
"Well, Mater's prone to exaggeration; I wouldn't say she's a 'big fan.'"
"I know Doc said these things were just old cups, but to have someone else win it just didn't feel right, you know?"
"Look, Mater, we're not in Radiator Springs."
"It's official. You're coming to all my races from now on."
"The racing is the reward, not the stuff!"
"I decide when I'm done."
"This is my last chance, Cruz. Last! Final! FINITO! If I lose, I never get to do this again. If you were a racer, you'd know what I'm talking about! But you're not! So you DON'T!"
"I've been pretty positive ever since I was a rookie."
"Race cars don't have phones."
"I can't go out on the track and do the same old thing; it won't work!"
"Well, at least I know if he's at home, he'll be safe."
"Every mile of this trip was to get me faster than Jackson Storm. FASTER!"
Funny Lightning McQueen Quotes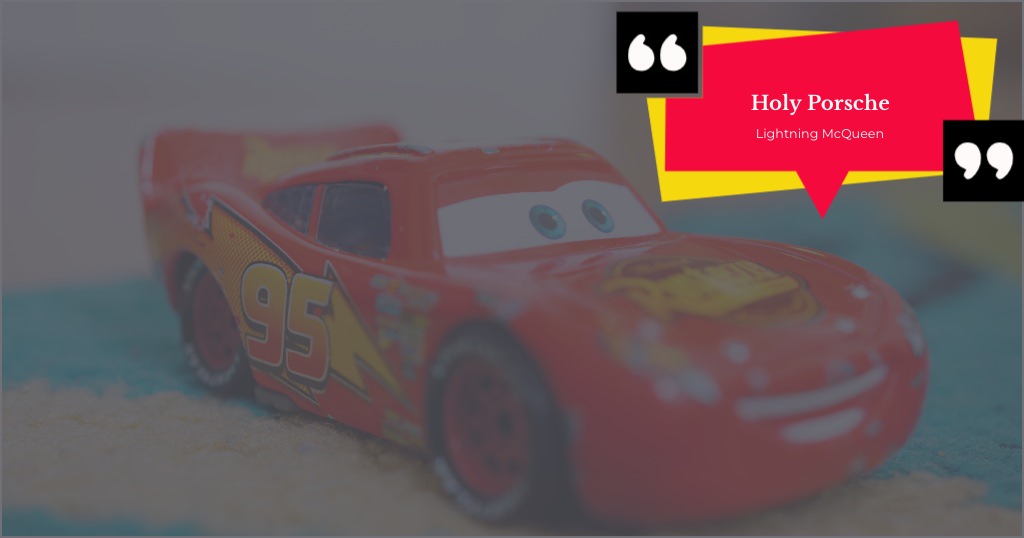 "Come on. I'm a race car, you're… a much older race car, but under the hood, you and I are the same."
"Oh, right. That makes perfect sense. Turn right to go left. Yes, thank you! Or should I say No, thank you, because in Opposite World, maybe that really means thank you."
"Holy Porsche."
"Do I spy a little pinstriping tattoo back there?"
"Wait, what do you got against fenders?"
"What's wrong with my fenders?"
"Well, mentioning it once doesn't qualify as going 'on and on.'"
"Wait, why do you know his name? And don't say it like that. It's three syllables, not ten!"
"Well, life's a beach and then you drive."
"He is soooo getting beat today."
"Thanks… Wait, did you say meet or beat?"
"One winner, 42 losers. I eat losers for breakfast…Did I used to say that?"
Lightning McQueen: I'm a very famous race car!
Luigi: You are famous race car? A real race car?
Lightning McQueen: Yes, I'm a real race car, what do you think? Look at me.
Luigi: I have followed racing my entire life, my whole life!
Lightning McQueen: Then you know who I am. I am Lightning McQueen.
Luigi: Lightning McQueen!
Lightning McQueen​:Yes! Yes!
Luigi: I must scream it to the world, my excitement from the top of someplace very high. Do you know many Ferraris?
Lightning McQueen: No, no, no, they race on the European circuit; I'm in the Piston Cup.
[Luigi and Guido frown at McQueen]
Lightning McQueen: What?
Luigi: Luigi follow only the Ferraris.
Fun Facts About Lightning McQueen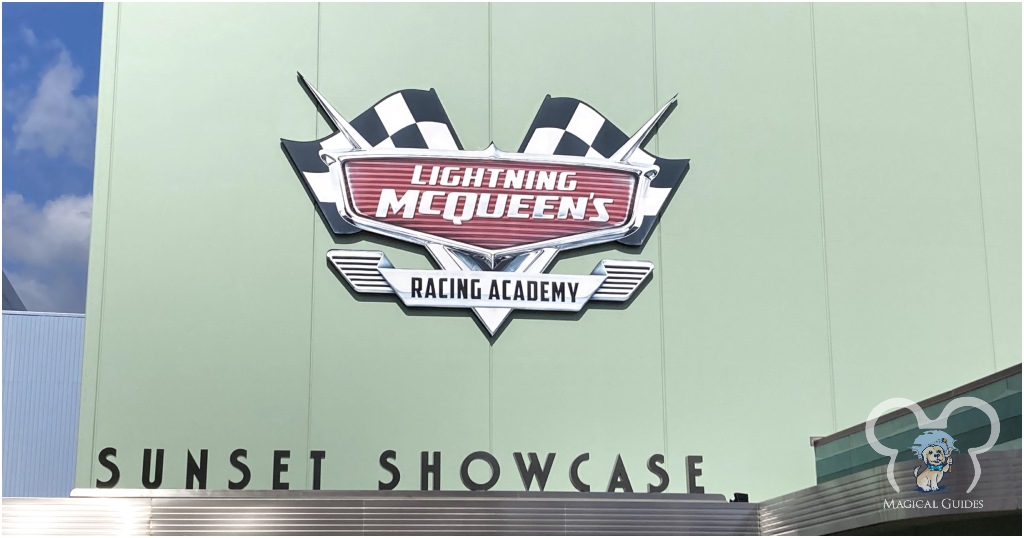 Who voices Lightning McQueen?
Owen Wilson is the voice behind Lightning McQueen in all three Cars films.
Is Lightning McQueen based on someone?
The character and personality of Lightning McQueen are not based on a real person. However, he is named after Pixar animator Glenn McQueen who unfortunately died in 2002 before the first film came out.
He also shares a name with race car driver Steve McQueen, though this is most likely a happy coincidence. Mr. McQueen (the late actor) was a car enthusiast and had one of the iconic car chases in the 1968 movie Bullitt.
Who is Lightning McQueen's best friend?
Although they get off to a rocky start, Tow Mater a tow truck, (voiced by stand-up comedian Larry the Cable Guy) becomes Lightning McQueen's best friend in the Cars film. He is one of the main characters in all three films in the franchise and is a major focus of the plot of Cars 2.
Mater's comedic lines and Southern accent quickly made him a fan favorite. He has his own ride in Anaheim's Disney California Adventure and even has short episodes on Disney+ about his adventures.
In Cars 2, Tow Mater becomes an asset to the British Intelligence led by Finn McMissile (voiced by legendary British actor Michael Caine). Tow Mater is accompanied by Holley Shiftwell.
In my opinion, this takes the beloved character Tow Mater from the trailer park (where he has average intelligence) and makes him the world's greatest agent. Think of Cars 2 as a Mr. Bean done by Walt Disney Pictures.
It's an enjoyable cartoon movie, with lots of Tow Mater quotes and arguably the best film of the franchise.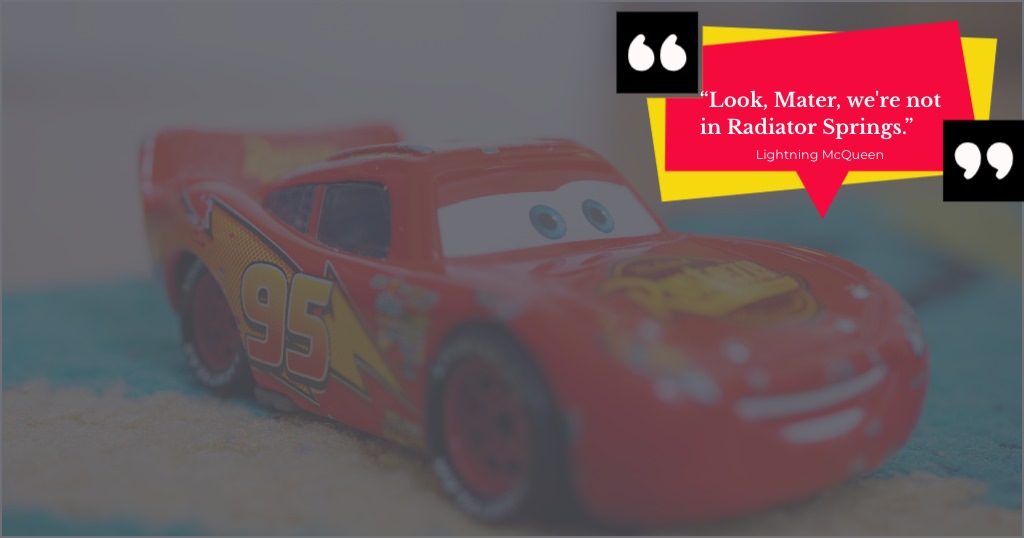 What is Lightning McQueen's catchphrase?
Lightning McQueen is most known for saying "Ka-chow!"
What lesson does Lightning McQueen learn?
In the first Cars film, McQueen starts out as a very arrogant and selfish character. He learns how to be a loyal friend and that he shouldn't judge people based on first appearances.
By the end of this movie, McQueen also learns that winning isn't everything and that you can find friends in the most unlikely of places.
What motivates Lightning McQueen?
Lightning McQueen is motivated by winning and being the fastest race car. He loves the adoration and fame he gets from winning, though it sometimes gets to his head and makes him appear arrogant.
Does Lightning McQueen have a nickname?
McQueen gets a number of nicknames from various characters throughout all three films. Here are some of the best ones: Stickers, Big Buddy, Rookie, Fabulous Lightning McQueen, Boss, Kid.
What does Doc Hudson say to Lightning McQueen?
Doc Hudson (voiced by Paul Newman) becomes a mentor to the rookie race car McQueen in the first Cars film and offers him advice about racing and life. Doc Hudson was the Fabulous Hudson Hornet before becoming the doctor of Radiator Springs.
It wasn't until McQueen discovered the trophies of the old racecar from previous Piston Cups that he decides to start listening to the advice that he was being given. This begins the character arc for McQueen from a hotshot rookie race car into the story hero.
When it comes to racing on a dirt track, Doc Hudson gives McQueen seemingly unhelpful advice: "I'll put it simple: if you're going hard enough left, you'll find yourself turning right." Even though McQueen scoffs at this idea at first, it eventually helps him become a better race car.
Hudson also gives McQueen advice to help him better treat the people in his life. He tells McQueen, "When was the last time you cared about something except yourself, hot rod? You name me one time and I will take it all back. Uh-huh, Didn't think so. These are good folk around here, who care about one another. I don't want 'em depending on someone they can't count on."
Why Did Lightning McQueen retire?
In the third Cars film, McQueen realizes that racing has changed as a new generation of cars become the new rookies. During his last race, he crashes and has Cruz Ramirez finish the race for him.
This is seen as the end of his racing career, but he renames himself the "Fabulous Lightning McQueen" after Doc Hudson. He continues staying in the racing field as a coach and crew chief to Ramirez.
What is Lightning McQueen's motivational speech?
The opening motivational speech is one of the most iconic and highly quotable parts of the Cars franchise. Lightning McQueen tells himself, "Faster than fast, quicker than quick. I am Lightning. Speed. I am Speed."
It is a great start to the movie, as it really establishes just how confident McQueen is in himself and his racing abilities.
What is the significance of the number 95 for Lightning McQueen?
The number 95 is significant, not just in Cars, but in many Pixar movies. McQueen's racing number is 95 because that is the year that Toy Story came out and made Pixar a household name. This number can also be found in A Bug's Life, Toy Story 2, and Toy Story 3.
What caused Lightning McQueen to crash?
When the trailer for the third Cars film came out in 2017, fans were shocked and worried to see that this film would focus on their favorite race car's possibly career-ending crash. At the start of Cars 3, McQueen pushed himself too hard to try to beat rookie Jackson Storm. A mechanical failure caused him to wreck himself in a rollover crash. Fortunately, McQueen was able to recover.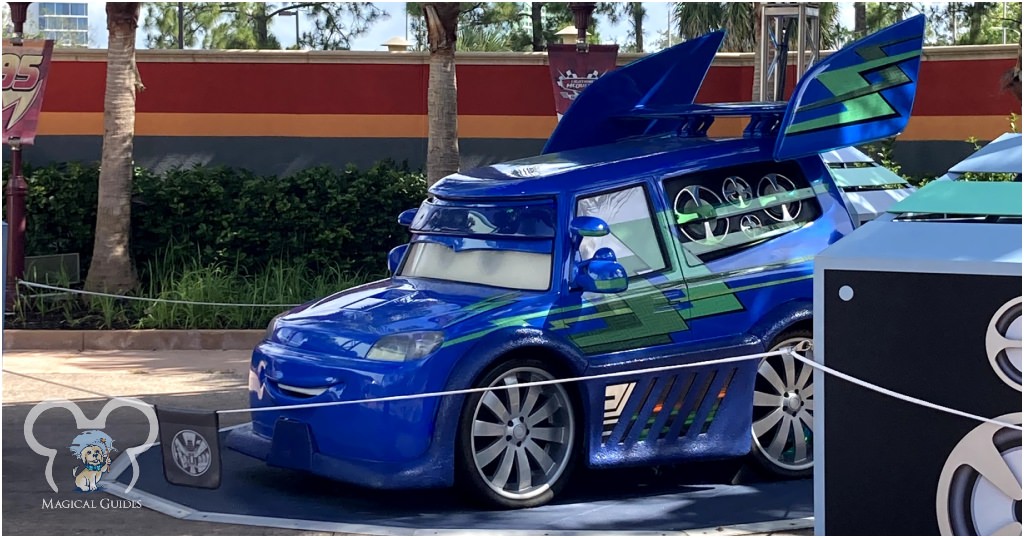 Is Lightning McQueen a villain?
Definitely not! Lightning McQueen is the protagonist of the Cars franchise. In the first film, he starts out as a little unlikeable, but he goes through a lot of character development that turns him into one of Pixar's most beloved characters.
The true villains of the Cars films are Chicks Hicks, Sir Miles Axlerod, and Jackson Storm.
Does Lightning McQueen have a love interest?
McQueen meets Sally Carrera (voiced by Bonnie Hunt), a blue Porsche, in the first Cars movie. While McQueen does not get along with Sally at first, by the end of the first movie they are implied to be dating.
Sally is a main character in Cars but plays a smaller role in Cars 2 and Cars 3.
What was Lightning McQueen's top speed?
Lightning McQueen's top speed is 100 miles per hour. He is able to reach 60 miles per hour in under 4 seconds, making him one of the best fictional race cars there is!
Which car is Lightning McQueen in real life?
McQueen is based on a number of different cars and models, but his most significant inspiration is the C6 Corvette. To give him his iconic look, he became a combination of all the NASCARs of the early 2000s.
Can I Meet Lightning McQueen in the Disney Theme Parks?
Even though it may seem surprising for people to meet a car in the parks, Lighting McQueen and his friends are available to meet on both coasts!
On the West Coast, there is an entire land dedicated to Radiator Springs in Disney's California Adventure theme park. You'll feel as though you just stepped into the world of Cars. Y
ou can visit the Cozy Cone Motel for a snack or race as fast as Lightning McQueen on Radiator Springs Racers. You can also meet Lightning McQueen and Mater if you time your day out right.
In Disney World, you can find Lightning McQueen in Hollywood Studios. Lightning McQueen's Racing Academy is a brief show where you can see McQueen, Cruz, and Tow Mater.
A Car with a Heart of Gold
So there you have it! That's what makes Lightning McQueen so beloved by Disney fans around the globe. What's your favorite part about Lightning McQueen?