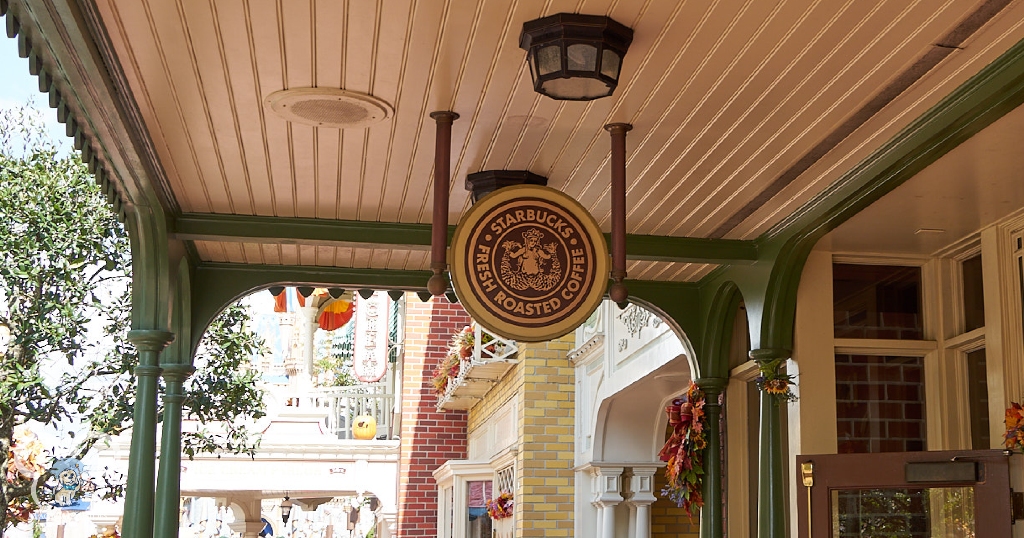 Magic Kingdom's Starbucks store is inside the Main Street Bakery on Main Street USA. Who doesn't love a good cup of java?
I know I sure do. Nothing beats a latte in the morning before the chaos of the park begins. Let's dive into getting the best Magic Kingdom coffee out there.
Is This a Traditional Starbucks Store?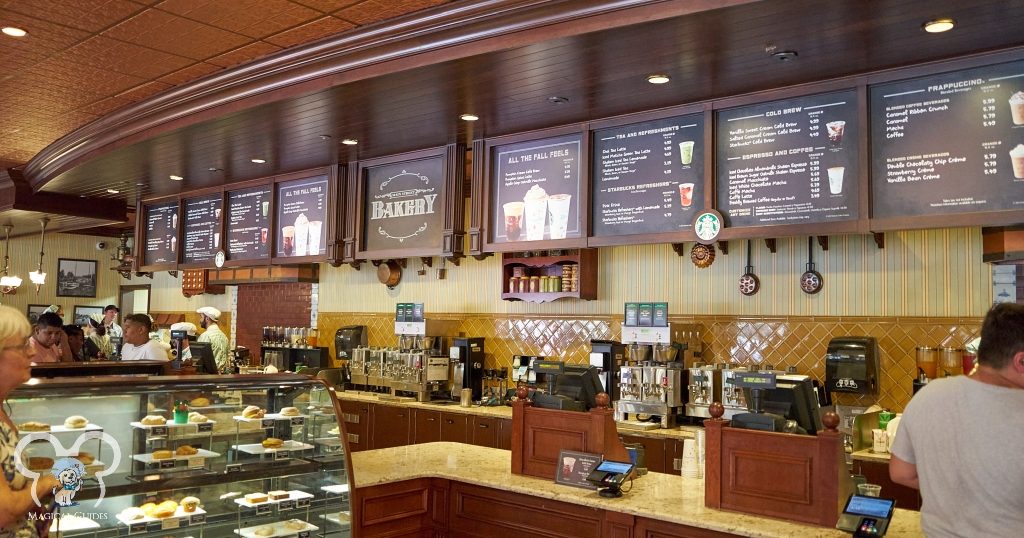 About ten years ago, Starbucks opened at the Mainstreet Bakery. People had mixed feelings when they heard about the Disney Parks and Starbucks relationship. The Main Street Bakery is a landmark on Main Street. Many fans were disappointed when it was announced that it would be converted into a standard Starbucks.
There are several reasons behind this, including a dislike of the corporate Starbucks signage and a nostalgia for the old Main Street Bakery, including being able to sit and enjoy your pastry. Those are all very reasonable objections, and I completely understand.
The good news is that Disney has preserved its turn-of-the-century ambiance and continues to provide Disney-themed baked products like my favorite brownies. When I get close, I can't help but get a whiff of baked goods.
What does this Starbucks at the Main Street Bakery Offer?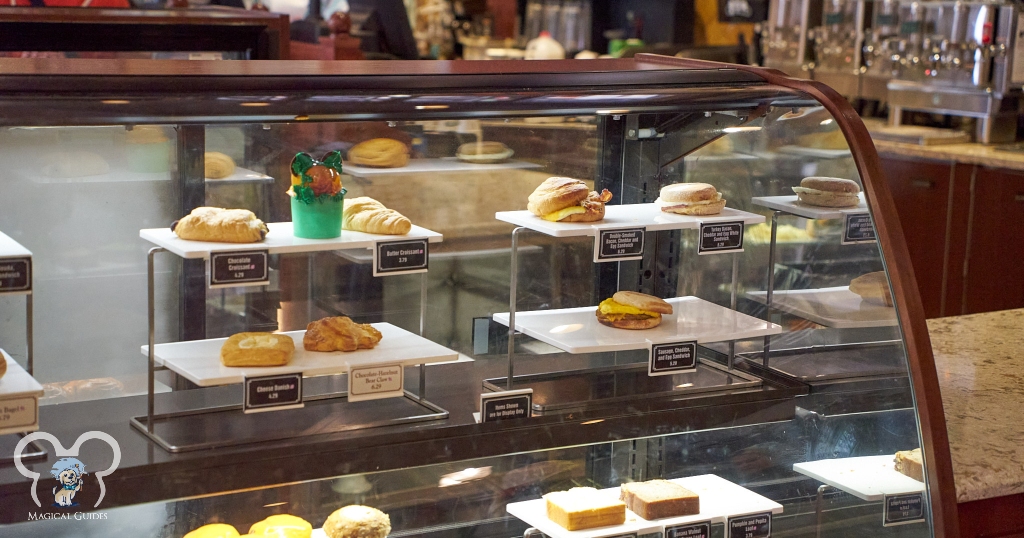 The Main Street Bakery opens before the rest of the park and closes at the night's end. It has a vast selection of pastries, muffins, and breakfast sandwiches to pair with your favorite Starbucks coffee. In addition to the Starbucks goodies you're used to, you'll find a few Disney-exclusive treats here.
The Bacon, Egg, and Gouda Artisan Breakfast Sandwich is the most fantastic sandwich ever. It costs roughly $6.09 on average, which is comparable to the prices of their other breakfast sandwiches. They also have tremendous wrap and croissant sandwiches.
All of your favorite Starbucks drinks are available at this store. Cappuccinos, Macchiatos, Mochas, cold brews, my go-to, the latte, and many other beverages may be ordered in addition to the standard coffee. You can also find special drinks during the holiday season. They also provide items that are easy to grab and go.
The standard drink sizes are Tall (12 oz.), Grande (16 oz.), and Venti (24 oz.). The going rate often begins at $3.49 and goes higher from there.
You can customize your beverage with organic soymilk, almond milk, coconut milk, half & half, heavy cream, and expresso shots for an upcharge.
The prices at Disney Parks Starbucks locations are definitely higher than what you're used to in your hometown. You can expect to pay $3.49 to $10.99 depending on if you're buying drinks or food items.
You can also order artisan breakfast sandwiches to get your protein in for the day. You will also find other bakery items along with the other typical Starbucks offerings.
Can you order ahead at Starbucks Main Street Bakery?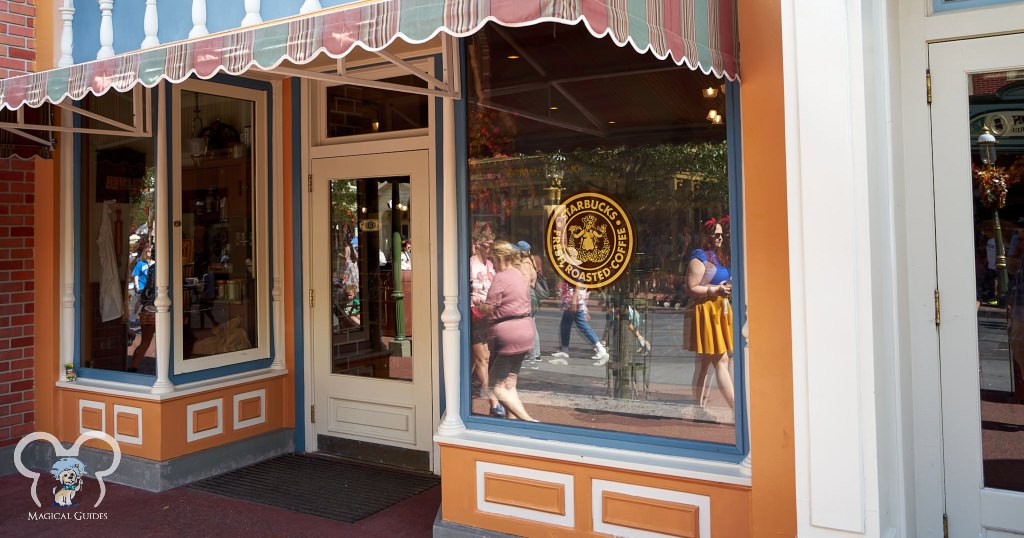 To our regret, neither the My Disney Experience app nor the Starbucks app currently supports Mobile Ordering of Starbucks in the park. The only Starbucks stores in Disney where you may use the mobile app are at Disney Springs.
To create space for a second line, Disney eliminated the seating. The queues may get pretty long, spilling out onto the sidewalk. It seems intimidating, yet they move at a reasonable pace.
What payment options are accepted at the Disney Parks Starbucks?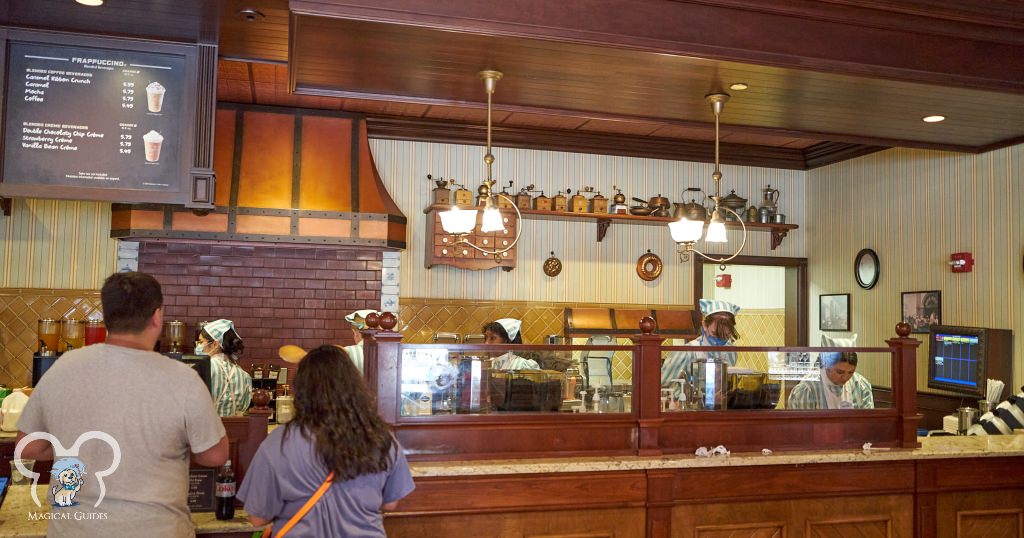 In addition to cash or a credit card, you may pay with a Starbucks gift card within the parks, either or online, by scanning your Starbucks app. Other payment choices include a Magic Band, Disney gift cards, or Disney Rewards redemption card.
Starbucks is considered a snack location in the parks. I liked that you could use Disney Dining Plan snack credits for purchases. The dining plan is currently unavailable. I'm hoping Disney brings back the dining plan sooner rather than later. It's very convenient.
I like to save money by buying discounted Starbucks gift cards when they are on sale. Every dollar counts when you're vacationing at the Walt Disney World resort. Once the Disney Dining Plan returns, I would expect that you can use a snack credit for a drink, etc. No word on when the dining plans will return, yet.
The Magic Kingdom Starbucks offers Annual Passholders and Disney Vacation Club discounts on merchandise. So if you see a mug or tumbler you can't live without, don't forget to bring your cards!
What about my Starbucks bonus points and Star Rewards?
You cannot redeem stars for free drinks at the theme parks; this rule also applies to any other Starbucks promotions that may be running in other locations.
The good news is that despite this, you may still collect stars at the Starbucks located inside the theme parks and spend them once you get back home.
Where is the seating at the Mainstreet Bakery?
There is nowhere to sit in this shop, and there's also very little room to move about when you're standing (where there is generally a sea of people waiting for beverages).
The area between Casey's and Plaza Ice Cream Parlor at the very end of Main Street, USA, is your best bet for finding a seat.
During the evenings, I like sitting outside of Casey's corner. Our typical routine is stopping at the Starbucks across the street for refreshments. Then settling in at a table outside Casey's to watch the fireworks over the castle.
Does this Starbucks sell merchandise?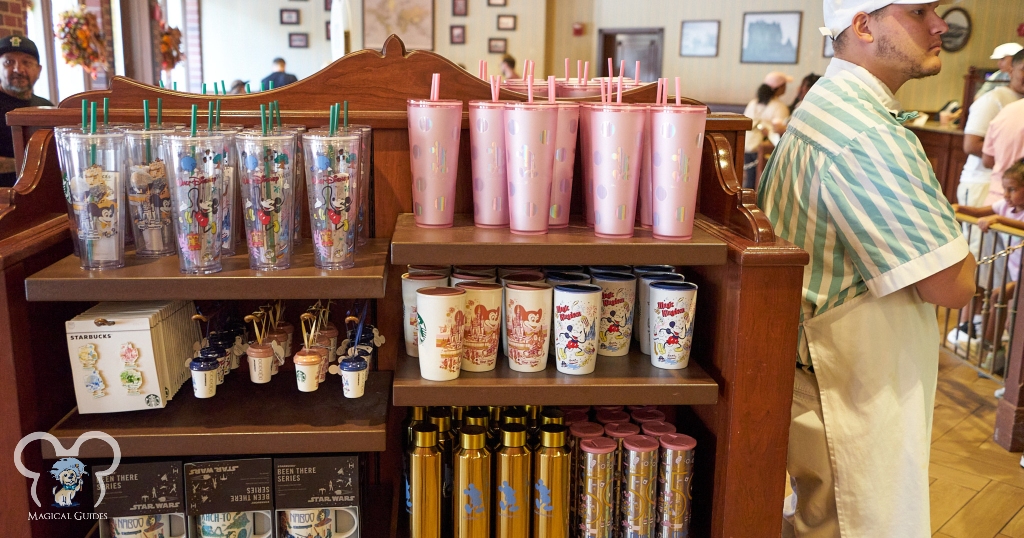 If you like coffee, are a Starbucks fan, or know someone who is, you should check out the souvenir mugs at the Starbucks Store at the Mainstreet Bakery.
Each Starbucks sells a unique collection of "Been There" mugs with a Disney World theme. Disney Starbucks mugs include graphics depicting some of the most iconic places at Disney theme parks. You won't find them anywhere else since they're unique.
There is a wide variety of mugs to choose from, including travel and special edition mugs in various sizes.
Disney Parks also offers Starbucks tumblers, plastic or ceramic, if you like your coffee iced. The fact that these tumblers are insulated is a significant plus.
Read Also: Can you get Starbucks in Hollywood Studios?
It's worth a visit
While the Magic Kingdom offers other coffee shops that aren't Starbucks, there's something about the atmosphere on Mainstreet USA and the delicious aromas wafting from the bakery that keeps me returning.
A visit to the Mainstreet Bakery featuring Starbucks is recommended.
Are there other coffee spots in Magic Kingdom?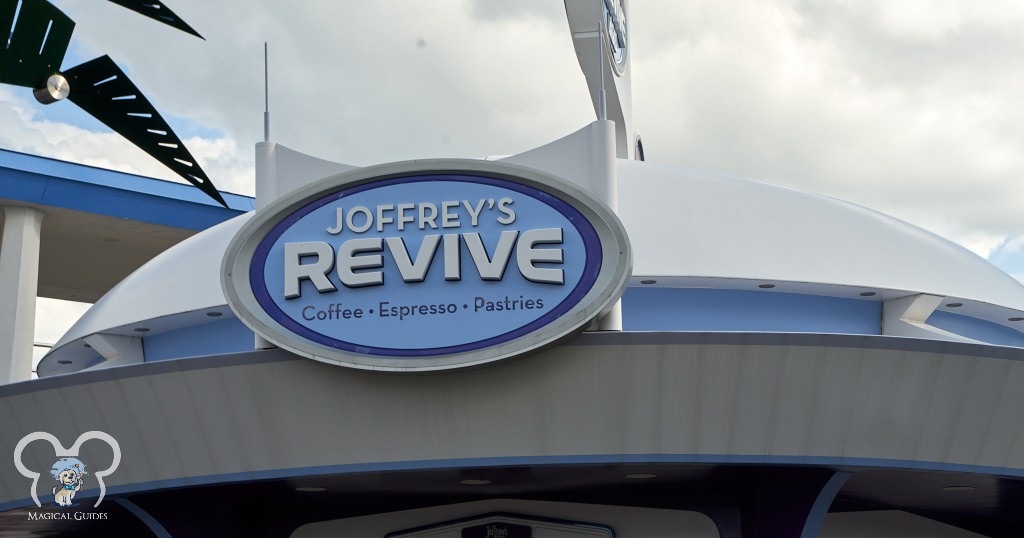 There are other locations to get coffee, such as Joffrey's coffee Revive in Tomorrowland close to Space Mountain. The line here isn't usually too bad and they serve a good selection of caffeinated and sweet concoctions.
Other Starbucks in Disney World
Be sure to visit each of the Disney World Starbucks locations. Each of Disney World parks Starbucks offers a little something different. Each is called a different name. In Disney's animal kingdom you have Creature Comforts which is my personal favorite. In Disney's Hollywood Studios you have the Trolley Car Cafe. For the EPCOT Starbucks, look for the new Starbucks location called Connections Cafe. Which is located between World Showcase and Spaceship Earth.
Read Also: Is There a Starbucks Inside Animal Kingdom?
If you're at looking at one of the Disney Springs locations, there are two. The central is beside the World of Disney store, and the other is on the West side of Disney Springs.