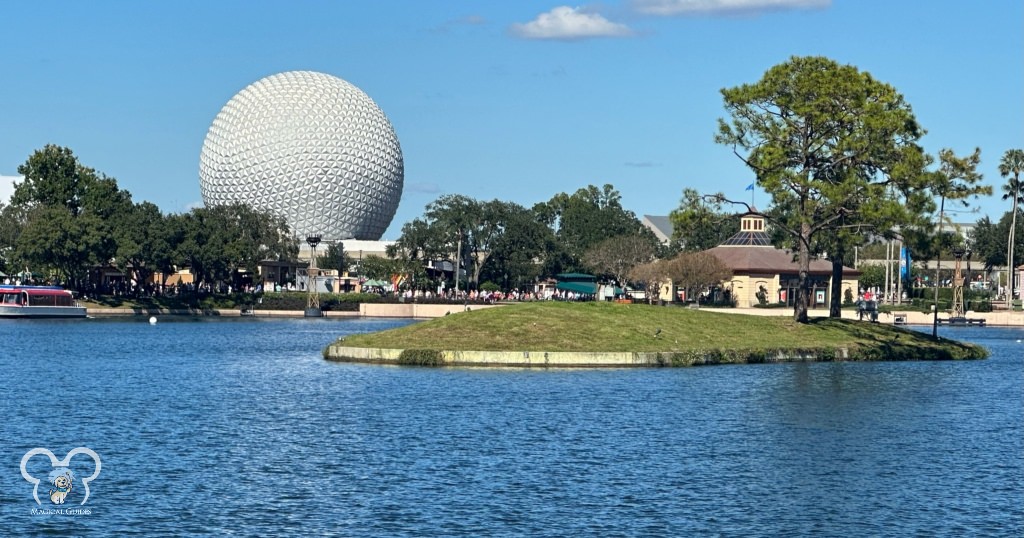 Get ready for the adventure of a lifetime as we explore the wonders of Epcot. EPCOT is one of the four amazing theme parks at Walt Disney World Resort!
It has thrilling rides, cultural experiences, interactive activities, and delectable dining options. There is something for everyone at this extraordinary destination.
EPCOT is the most unique of the Disney parks to visit as there is something new each season with the festivals. As an Annual pass holder, I love to visit each EPCOT festival.
My favorite festivals are the EPCOT International Flower & Garden Festival and the EPCOT Festival of the Arts.
Many guests love EPCOT's Food & Wine Festival. My sulfite allergy makes the Food & Wine Festival not as much fun for me though.
I have to admit an unpopular opinion: I do not love EPCOT as much as the other parks. There are many fun things to do in the park and there are a lot of people who disagree with me.
There are a lot of things I enjoy about this park. It is worth visiting EPCOT for the experiences and I am sure you will love it more than I do.
Let me be your guide to the ultimate 2023 Epcot experience, where unforgettable memories and things to do in Epcot are a ride away!
Top EPCOT Attractions for Families
EPCOT is a treasure trove of attractions that will delight the entire family. With a world of imagination at your fingertips, you'll transport to enchanting worlds.
Enjoy the culinary delights of Remy's Ratatouille Adventure. Travel the magical journey of Frozen Ever After. Experience the undersea exploration of The Seas with Nemo & Friends.
These attractions are perfect for families seeking memorable experiences. So gather your loved ones and embark on an unforgettable adventure together!
Remy's Ratatouille Adventure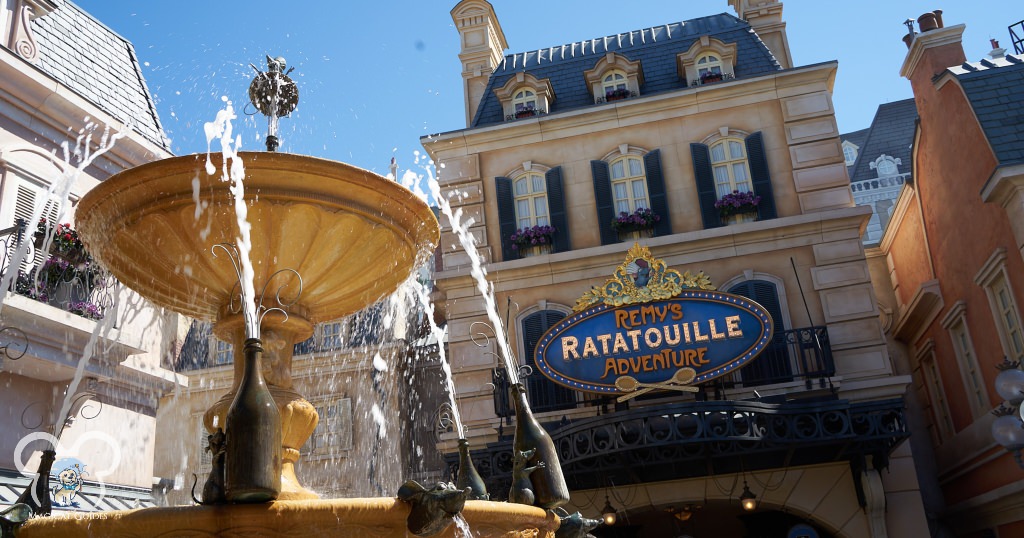 Remy's Ratatouille Adventure is one of my favorite rides in EPCOT. Step into the world of Remy, the lovable rat chef from Disney & Pixar's Ratatouille.
Embark on this delightful 4D adventure ride through Gusteau's restaurant. Remy's Ratatouille Adventure, located in the World Nature area of EPCOT, is a dark ride that's perfect for all ages, with no height restriction.
You will board a car shaped like a rat on this trackless dark ride. You'll be whisked away on a culinary adventure with Remy, experiencing the sights, sounds, and smells of his world. This newest ride is a must-do for families, so be sure to add it to your EPCOT itinerary!
Frozen Ever After
Embark on a magical journey to the kingdom of Arendelle on Frozen Ever After, a dark ride located in the Norway Pavilion of EPCOT's World Showcase. This enchanting boat ride takes you through the beloved story of Frozen, with all your favorite characters and songs.
With no height restrictions, this attraction is perfect for fans of all ages. As one of the most popular rides at EPCOT, be sure to use Genie+ or Lightning Lane to skip the long wait times and enjoy this icy adventure to the fullest!
If you also want you can go around the corner and meet Anna and Elsa. If you hope to meet Olaf, consider going over Hollywood Studios to get a warm hug.
The Seas with Nemo & Friends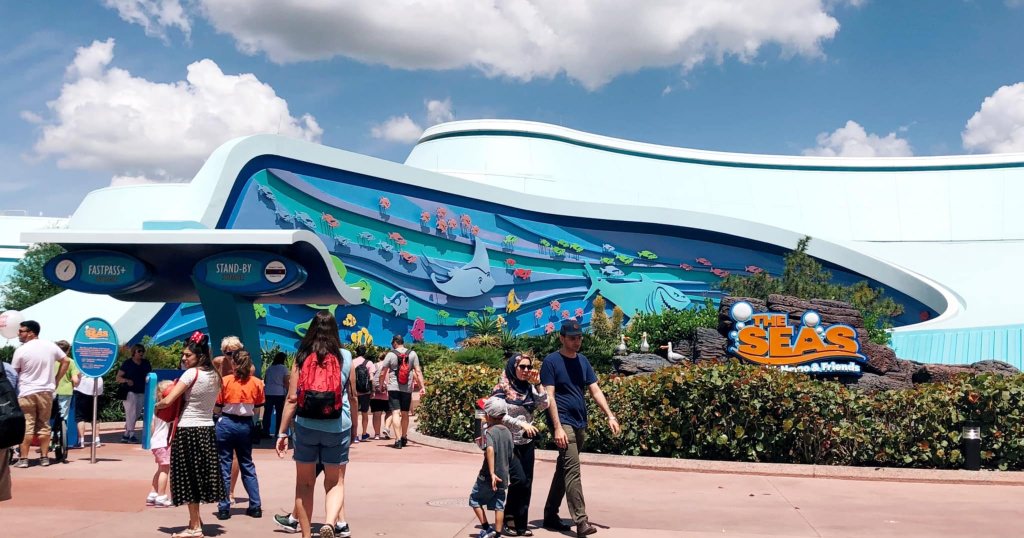 Dive into an ocean of adventure at The Seas with Nemo & Friends, an EPCOT attraction that immerses you in the underwater world of Finding Nemo. This slow-moving dark ride takes you through the iconic scenes of the film, with Nemo and his friends guiding the way.
After the ride, visit the incredible SeaBase aquarium. You will encounter live sharks, dolphins, stingrays, and other amazing sea creatures.
Don't forget to explore Bruce's Shark World. This exhibit has fascinating shark facts and a fantastic photo opportunity.
The Seas with Nemo & Friends is an unmissable experience for families visiting EPCOT!
Thrilling Experiences at EPCOT
Do you have thrill-seekers in your group? EPCOT delivers heart-pounding excitement with attractions like Mission: Space.
You will love test driving a car you built on Test Track. Thrill seekers will also love the new Guardians of the Galaxy: Cosmic Rewind.
These high-speed, adrenaline-fueled experiences will have you on the edge of your seat, eager for more. EPCOT's thrilling experiences promise to leave you breathless with anticipation!
Guardians of the Galaxy: Cosmic Rewind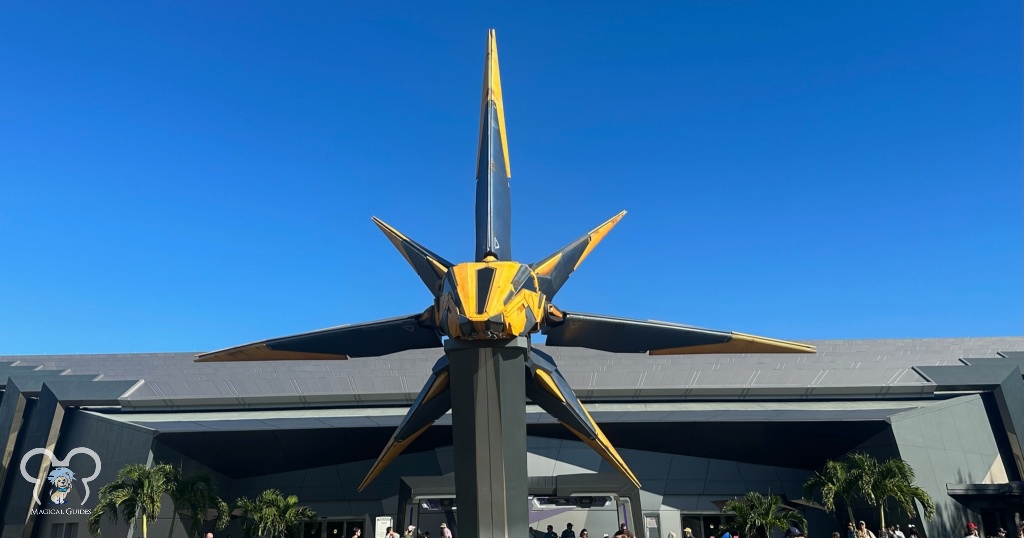 Blast off on an intergalactic adventure with the Guardians of the Galaxy on Cosmic Rewind. This is a high-speed roller coaster that features a reverse launch and 360-degree rotating ride vehicles.
This thrilling experience, located in EPCOT's World Discovery area, is not for the faint of heart, with a height restriction of 42″ or taller.
This new ride is still using a virtual queue with a boarding group system. Be sure to snag a spot by logging into your My Disney Experience app and refreshing your boarding group page at 7 am or 1 pm.
You can buy an Individual Lightning Lane for this attraction at 7am. Get your fast fingers ready because they will be gone fast.
Don't miss out on this exhilarating ride that's sure to be a hit with thrill-seekers!
Test Track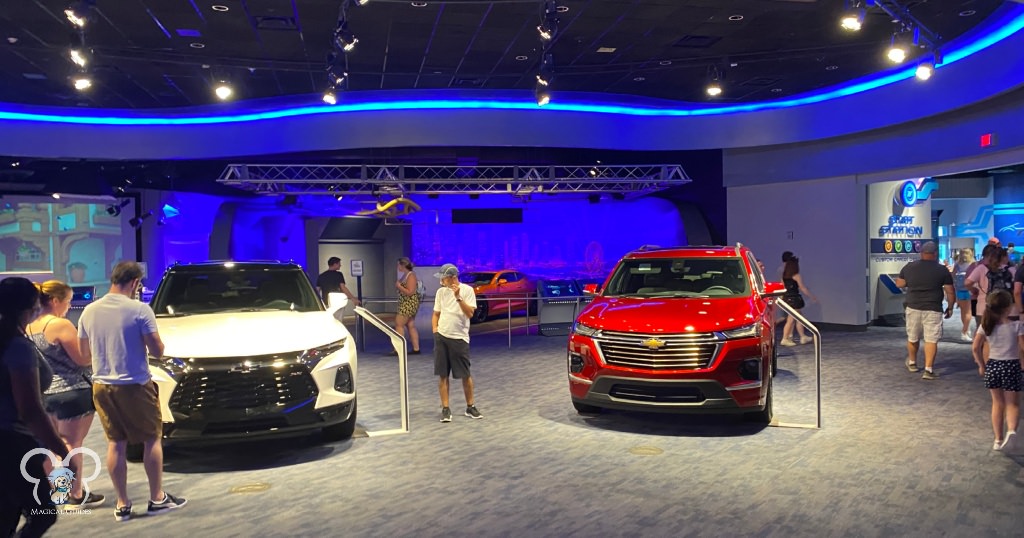 Rev up your engines and experience the exhilarating world of automotive testing on Test Track. This EPCOT attraction that takes you through the high-speed trials of Chevrolet's concept cars.
Test Track has a height restriction of 40″ or taller, this thrilling ride is perfect for those seeking an adrenaline rush.
To make the most of your visit use Genie+, or opt for the single rider line to bypass the long wait times. Get ready to put the pedal to the metal and feel the need for speed on Test Track!
Mission: SPACE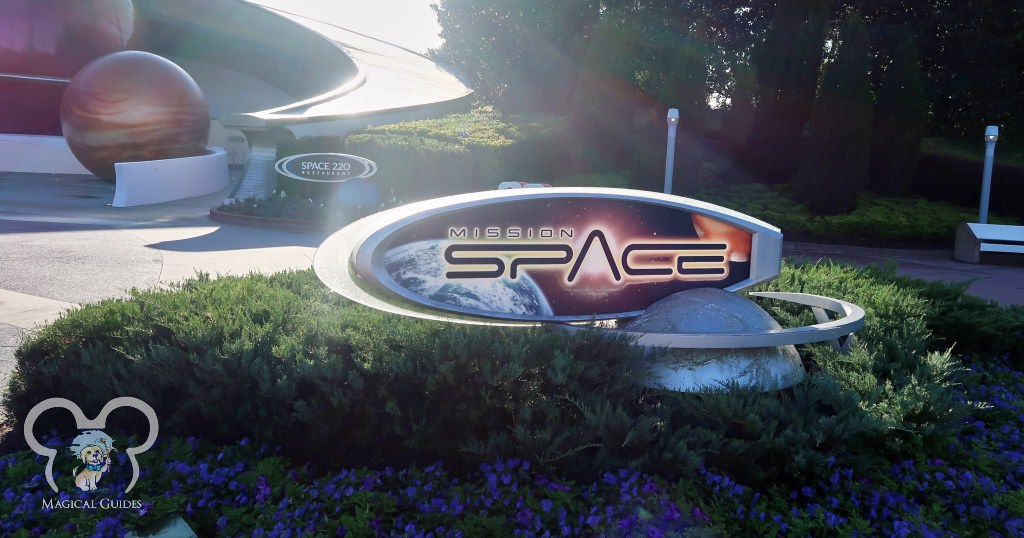 Embark on an out-of-this-world adventure on Mission: SPACE. The centrifugal motion simulator ride that replicates the experiences of a NASA-style spacecraft on a mission to Mars.
There are two missions to choose from – the intense Orange mission or the tamer Green mission. There's an option for every level of thrill-seeker.
There is a height restriction of 44″ for the Orange mission and 40″ for the Green mission. This exhilarating attraction will have you feeling like a true astronaut, navigating the cosmos on a journey unlike any other!
I rode this as a child in Disney World and still have nightmares about it. This was when the ride first opened and they only had the intense orange mission option.
I haven't been able to brave the Green Mission to see if that would be a better option. This is the only ride in all four theme parks that I won't ride.
Cultural Exploration in World Showcase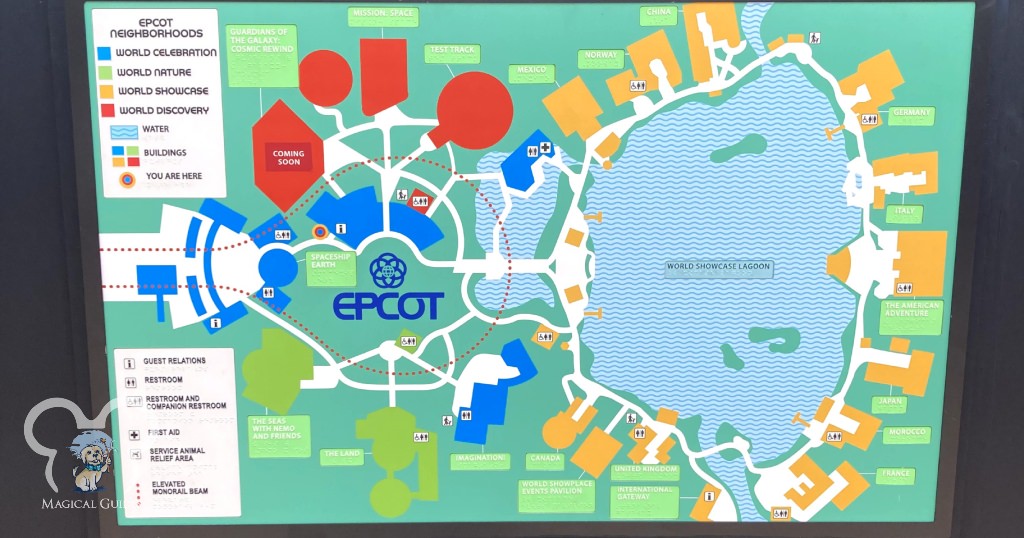 Immerse yourself in the rich tapestry of cultures that make up our world at EPCOT's World Showcase. There are 11 pavilions in the World Showcase representing countries from around the world.
These countries are the U.S.A., the U.K., Japan, Morocco, France, Canada, Mexico, China, Norway, Germany, and Italy. Here you will embark on a fascinating journey through history, art, and cuisine.
So, lace up your walking shoes and prepare to explore the world like never before! Here are my favorite things to explore in each EPCOT country.
The American Adventure (U.S.A)
Discover the captivating attractions of The American Adventure. Celebrate the spirit of the United States at The American Adventure.
This pavilion in EPCOT's World Showcase that features a stage show recounting the nation's history. You will find Audio-animatronics of key American figures and pivotal events.
Add education to your Disney Vacation learning about events such as the Mayflower landing, the Boston Tea Party, and the Civil War. The show offers an engaging and educational experience for guests of all ages.
The American Adventure is free from Genie+ reservations. This makes it the perfect attraction for families seeking an informative experience.
U.K Pavilion
If you want some great fish & chips, look no further than Yorkshire County Fish Shop. Check out the classic U.K phone booth while you're here as well.
Japan Pavilion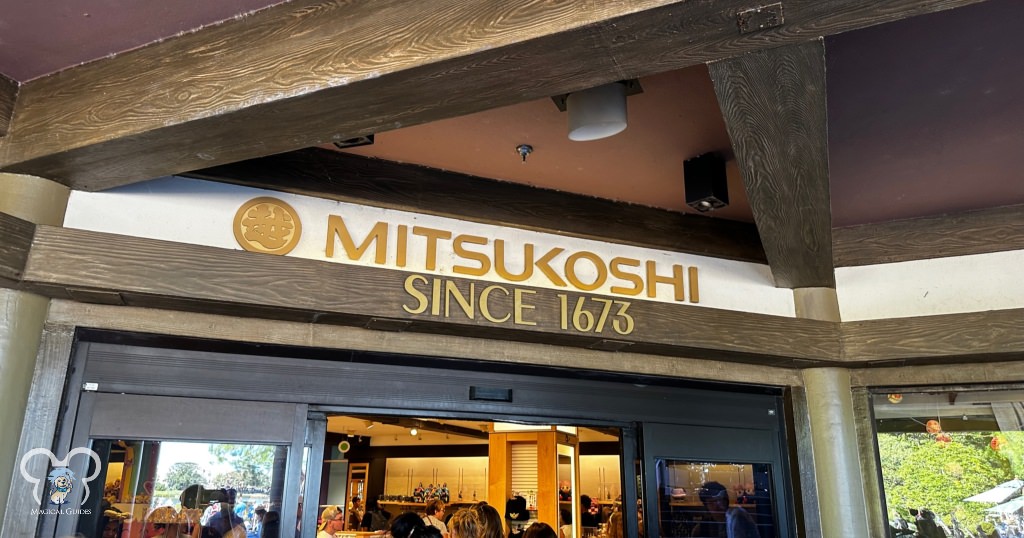 Mitsukoshi at EPCOT is a Japanese Department Store. This store features some of your favorite Japanese characters like Hello Kitty, Nintendo, Anime and more.
You can also find Japanese treats in Mitsukoshi. Open an oyster to reveal a pearl and turn it into one of a kind jewelry.
There are so many fun adventures to experience in Japan.
Morocco Pavilion
The detailed decorations in the Morocco Pavilion are amazing to see. Stop by to admire the intricate patterns in this Pavilion.
France Pavilion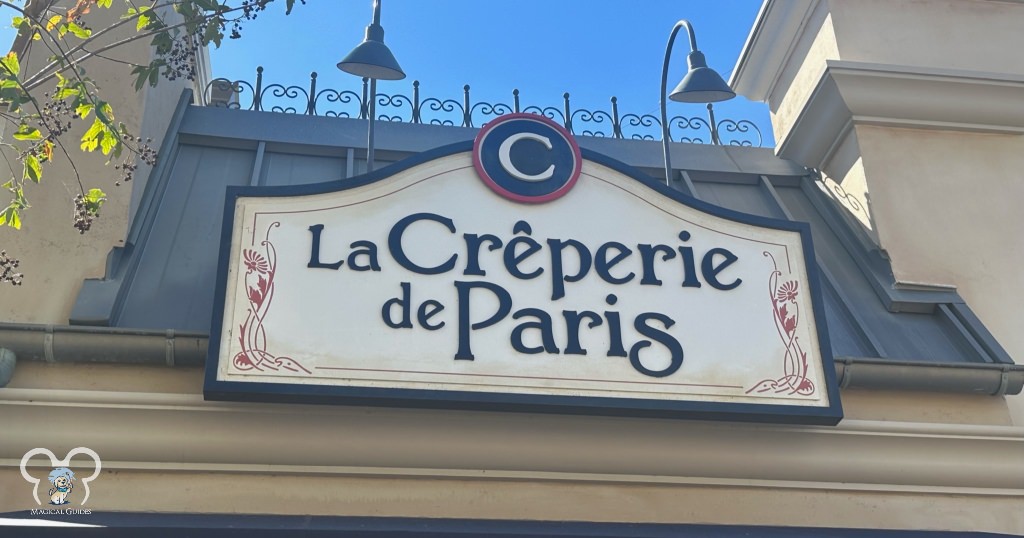 France contains two short films Beauty and the Beast sing along and Impressions de France. Read more about them below.
You can hop on Remy's Ratatouille Adventure here. I would recommend you Rope Drop EPCOT. Otherwise consider purchasing an individual lightning lane pass for this attraction.
La Crêperie de Paris is a great table service or walk-up window featuring some delicious crepes. Don't miss Les Halles Boulangerie-Patisserie, a bakery in the France pavilion.
If you're looking for a delightful snack, L'Artisan des Glaces for handmade ice cream. The ice cream is delicious, maybe it's eating it under a miniature Eiffel Tower.
Canada Pavilion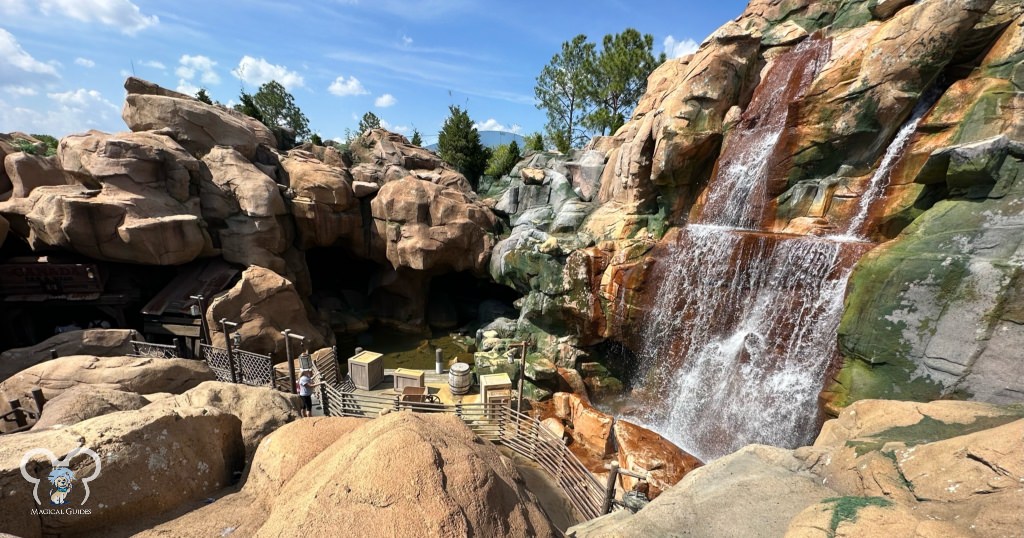 Behind the buildings you will find some amazing views not everyone knows about. Check out the waterfall and the beautiful garden scenery in this pavilion.
Mexico Pavilion
Gran Fiesta Tour
Inside the Mexico Pavilion, there is a dark, relaxing slow-moving ride that follows the three caballeros. The three caballeros are Jose Pistoles, Jose Carioca, and Donald Duck.
It takes about 7 minutes for the boat ride, and wait time is usually low. So don't waste a Genie+ pass there, or buy an individual lightning lane.
You can meet Donald Duck in his sombrero in the Mexico Pavilion.
I always like to enjoy a margarita to cool down and after way cool down on the best rides in the World Showcase.
China Pavilion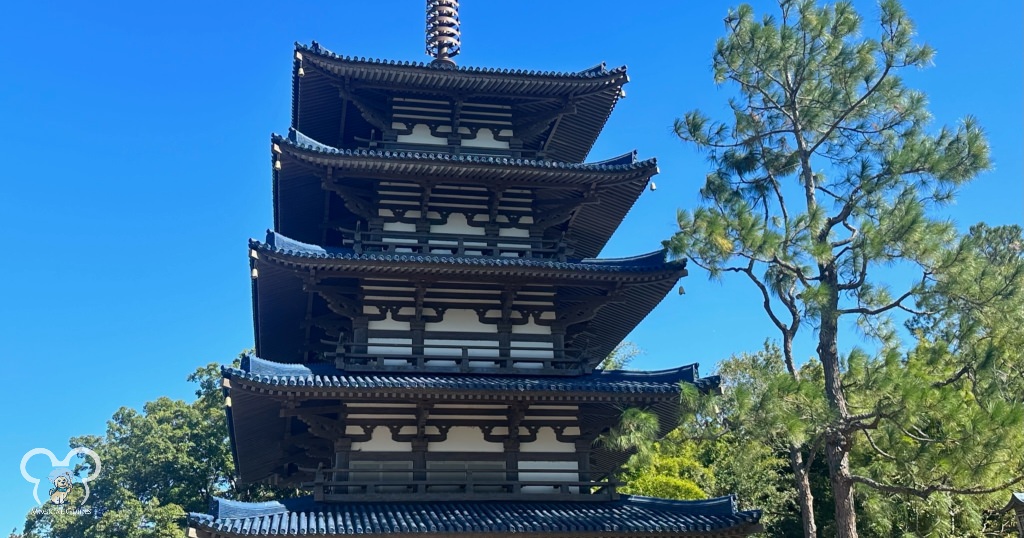 Find shops and cultural displays in the main building along with the short film Reflections of China. Read more about this short film below.
Norway Pavilion
Experience the taste of Scandnavian treats in the Norway Pavilion. Enjoy the bakery, Kringla Bakeri Og Kafe while you visit this country.
I also love the Gods of the Vikings exhibit. My great grandfather immigrated from Norway and this is an important part of my family's heritage.
One of the signs in this exhibit features the gods Loki and Freya. My grandmother had named her cats after these two greek gods to convince my grandfather is was a great idea to keep the cats.
It was neat to see both of these names on the same sign in Norway.
Germany Pavilion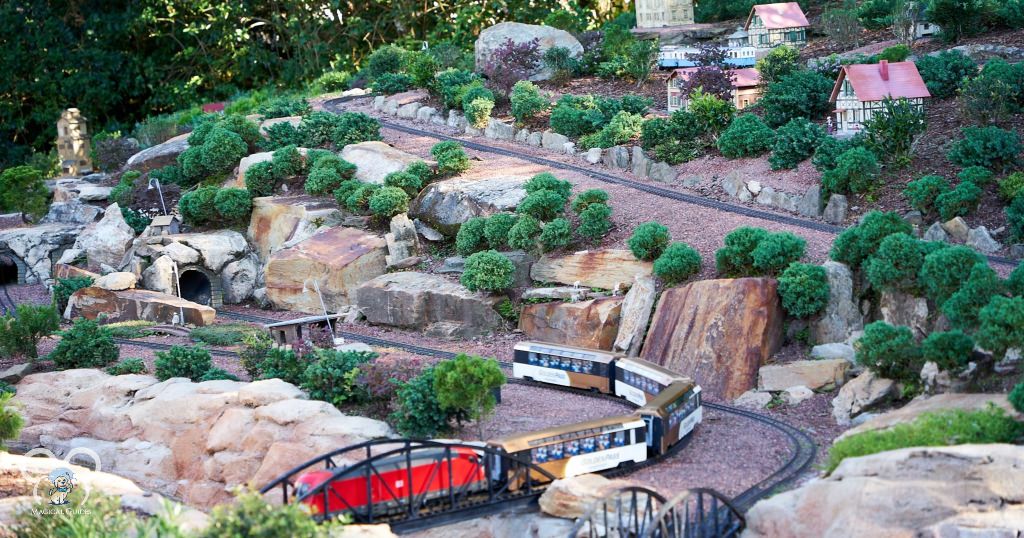 Here you will find a train set that you won't want to miss. Check this out with your littles who love trains.
One of my favorite places in EPCOT is Karamell-Kuche located in the Germany Pavilion. You won't want to miss the delicious caramel treats here! The caramel popcorn, caramel apples, and other caramel treats are amazing.
Italy Pavilion
Find the best pizza you will ever have at Napoli Ristorante e Pizzeria. The table-service pizza is much better than the walk-up window.
Interactive Activities and Play Areas
EPCOT is more than a collection of rides and attractions – it's also a playground for the imagination. Find interactive activities and play areas that will spark curiosity and creativity in guests of all ages.
Discover the fun at Kidcot Fun Stops, Advanced Training Lab, and ImageWorks. The "What If" Labs, where you'll find hands-on experiences that engage and entertain.
So let your inner child run free and dive into a world of discovery, where every corner holds a new surprise!
Kidcot Fun Stops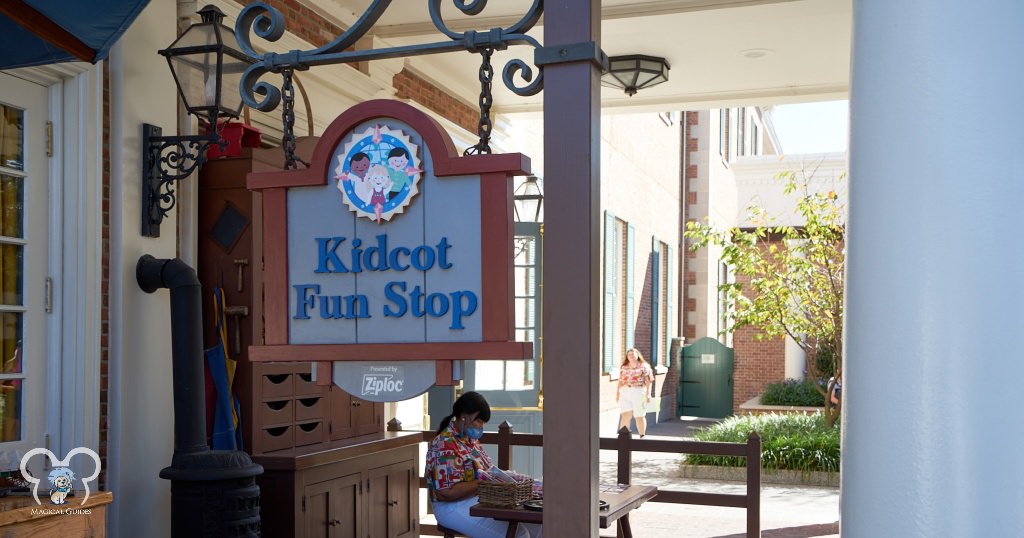 Unleash your creativity at Kidcot Fun Stops. Kidcot is a series of interactive craft stations located at each World Showcase pavilion in EPCOT. These delightful stations offer kids the opportunity to draw, color, and collect stamps for every country they visit.
This creates a unique souvenir to cherish long after their EPCOT adventure has ended.
So grab your passport and embark on a colorful journey around the world, where every stop is a new opportunity to learn, create, and explore!
Advanced Training Lab
Embark on a cosmic adventure at the Advanced Training Lab. This is an interactive space located in the Future World East of EPCOT's Mission: SPACE attraction. This immersive play area features space-themed exhibits and games suitable for guests of all ages, providing an out-of-this-world experience for the whole family.
Whether you're a budding astronaut or a seasoned space explorer, the Advanced Training Lab promises an interstellar experience that's truly out of this world!
ImageWorks – The "What If" Labs
Ignite your imagination at ImageWorks – The "What If" Labs, an interactive exhibit area located in the Imagination! Pavilion at EPCOT.
This futuristic playground offers a variety of hands-on activities designed to spark curiosity and creativity for all ages. Activities are available from making music to designing your own Figment character.
Step into a world where the only limit is your imagination, and let your creativity soar to new heights at ImageWorks – The "What If" Labs!
Land Pavilion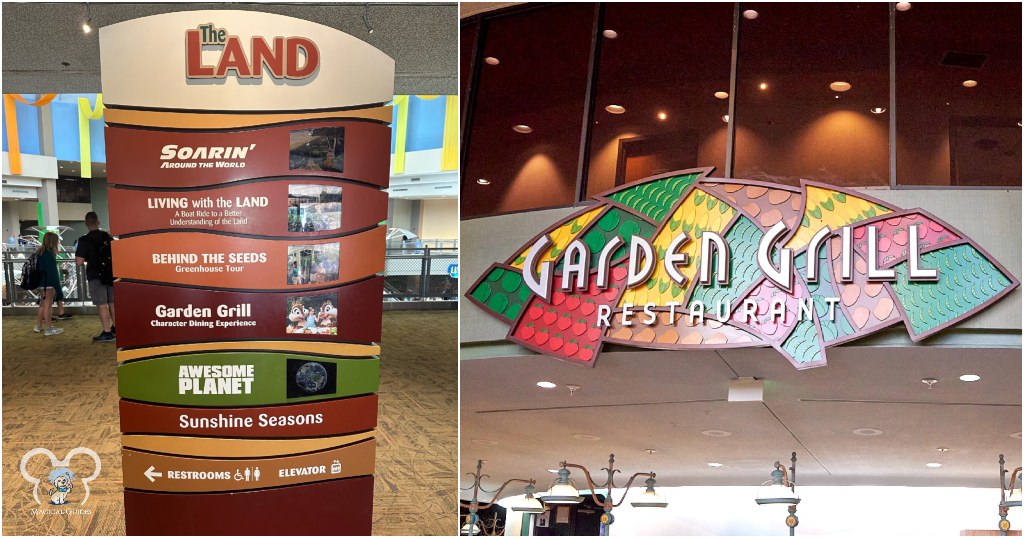 Inside the Land Pavilion there are EPCOT rides that usually have short wait times, like Soarin' and Living with the Land.
Living with the Land is a slow moving boat ride through the greenhouses of the Land Pavillon. See the growing process Disney uses and then enjoy that food at the Sunshine Seasons restaurant also inside the Land Pavilion.
Soarin' Around the World takes you on a flight simulation around the world. Embark on a scenic tour of Sydney Harbour, the Great Wall of China, The Great Pyramid of Giza, The Eiffel Tower, and Mount Kilimanjaro.
Soarin is one of the rides we include in every Disney vacation.
Read More: How to Get the Best Seat on Soarin' Around the World
World Celebration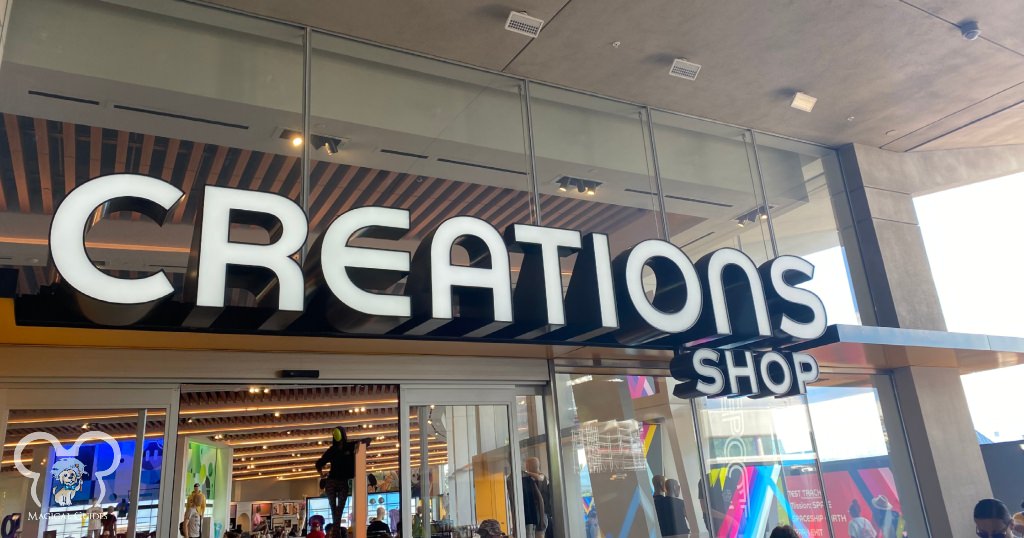 World Celebration is a land closer the front of the park/center of the park to connect guests to the world around them. Creations is a store where you will find the latest sought after merchandise for souvenirs.
Connections Cafe and Eatery is a new quick service restaurant and Starbucks. Who doesn't love a good Starbucks? I swear the coffee tastes better in Disney World.
Club Cool is another can't miss EPCOT experience. You will find unique souvenirs here as well as coke products from all over the world. Don't forget to try the Beverly! (hah!)
EPCOT Entertainment and Shows
No visit to EPCOT would be complete without experiencing its fantastic entertainment and shows.
Watch the mesmerizing nighttime spectacular EPCOT Forever. Engage with the interactive and engaging Turtle Talk with Crush.
Hear the awe-inspiring a cappella performances of Voices of Liberty. There's something for everyone to enjoy.
So take a break from the thrill of the rides and immerse yourself in the world-class entertainment that makes EPCOT unforgettable!
Short Films
Two of the shows I mentioned earlier are Reflections of China and Impressions de France. Each offering a unique glimpse into the heritage and traditions of their respective nations.
Impressions de France
Experience the beauty and charm of France at Impressions de France. This is an 18-minute movie showcased in the France Pavilion of EPCOT's World Showcase.
This cinematic journey transports you through the breathtaking landscapes, iconic landmarks, and vibrant culture of one of the world's most romantic countries.
Immense yourself in the sights and sounds of France. Leave with a newfound appreciation for its rich heritage and captivating allure.
In the France Pavilion you will also find the Beauty and the Beast Sing Along. This is a short 15 minute film featuring your favorite music from Beauty and the Beast.
Reflections of China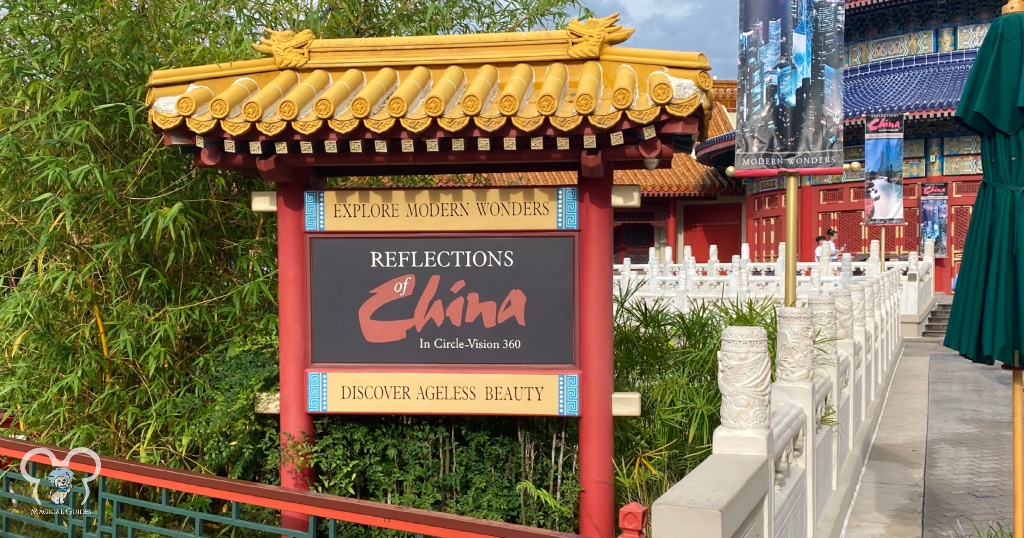 Delve into the mystique and majesty of China with Reflections of China. This is a 12-minute Circle-Vision 360° film presented at the China Pavilion of EPCOT's World Showcase.
This immersive movie explores the ancient and modern wonders of China. It showcases it's stunning architecture, natural beauty, and fascinating culture.
As the film unfolds, you'll be swept away on a captivating journey that brings the diverse and captivating spirit of China to life.
Disney and Pixar Short Film Festival
In World Celebration, you will find the Disney and Pixar Short Film Festival. Here you can see 4D short films during this 18 minute show.
EPCOT Forever Nighttime Extravaganza
Witness the dazzling spectacle of EPCOT Forever, a breathtaking nighttime show that combines music, fireworks, lasers, and projections. This creates a stunning and immersive experience.
This show debuted on October 1st in 2019 replacing Illuminations. It took a break for Harmonious until April 2023. Harmonious which debuted in 2019, had its final performance on April 2, 2023.
Unlike Harmonious, EPCOT Forever is easy to see from anywhere in the World Showcase. Arrive early to secure a prime viewing spot around the World Showcase lagoon.
Prepare to be amazed by the incredible display of color, light, and sound that is EPCOT Forever.
Turtle Talk with Crush
Experience the magic of the ocean with Turtle Talk with Crush, an interactive show that lets you engage in improvised dialogues with Crush, the sea turtle from Finding Nemo. Located on the first floor of The Seas Pavilion at EPCOT, this unique show uses innovative digital puppetry technology to bring Crush to life, allowing him to interact with guests in real time.
With a runtime of 15 minutes, Turtle Talk with Crush is a must-see for families visiting Epcot, offering an unforgettable encounter with one of Disney's most beloved characters.
Voices of Liberty
Celebrate the spirit of America with Voices of Liberty, an eight-person cappella group that performs classic Americana repertoire in the rotunda of The American Adventure pavilion at EPCOT. Their stunning harmonies and powerful renditions of iconic songs will stir your soul and leave you with a deeper appreciation for the rich musical heritage of the United States.
Don't miss the chance to experience this incredible performance, which is sure to be a highlight of your visit to EPCOT.
Dining Experiences at EPCOT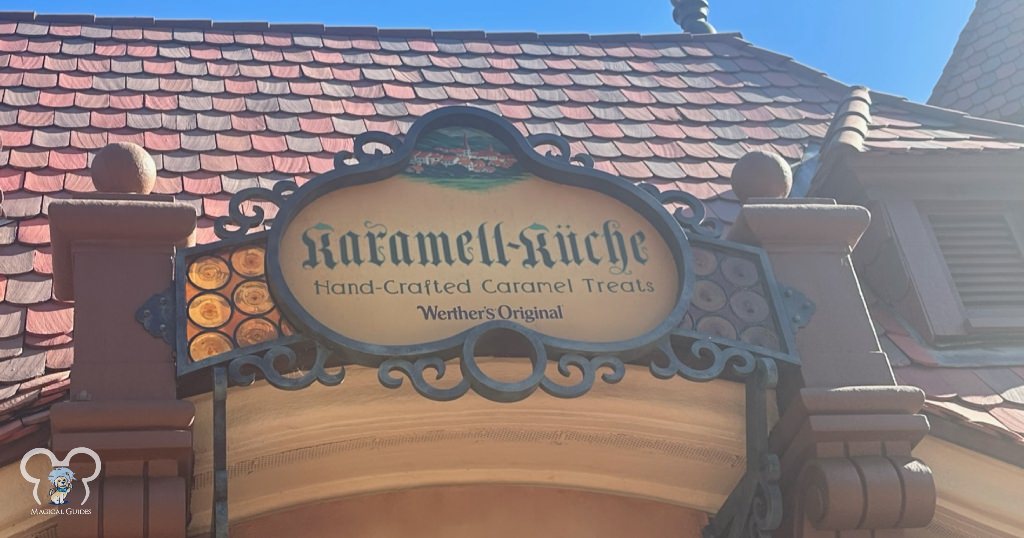 Satisfy your taste buds with the diverse dining experiences available at EPCOT, from the delectable cuisine of World Showcase Restaurants to the innovative dishes of Future World Dining.
And for the ultimate foodie adventure, don't miss the annual Food and Wine Festival, where you can sample culinary delights from around the globe. With so many mouthwatering options to choose from, EPCOT is truly a food lover's paradise!
World Showcase Restaurants
Embark on a culinary journey around the world at EPCOT's World Showcase Restaurants, where you'll find a mouthwatering array of cuisine from Italian to French, Mexican to Chinese, and everything in between. Each pavilion offers a unique dining experience, allowing you to savor the flavors of the world without ever leaving the park.
Remember to make reservations in advance, be aware of different cultural customs, and consider any dietary restrictions to ensure a delicious and memorable dining experience.
Future World Dining
Discover the tastes of tomorrow at EPCOT's Future World Dining, where you'll find a variety of innovative dining options that cater to all palates. From the fresh, farm-to-table fare at Sunshine Seasons to the space-themed delights of Space 220, there's something for everyone to enjoy.
Don't miss the chance to indulge in the culinary wonders of the future at EPCOT's Future World Dining.
Food and Wine Festival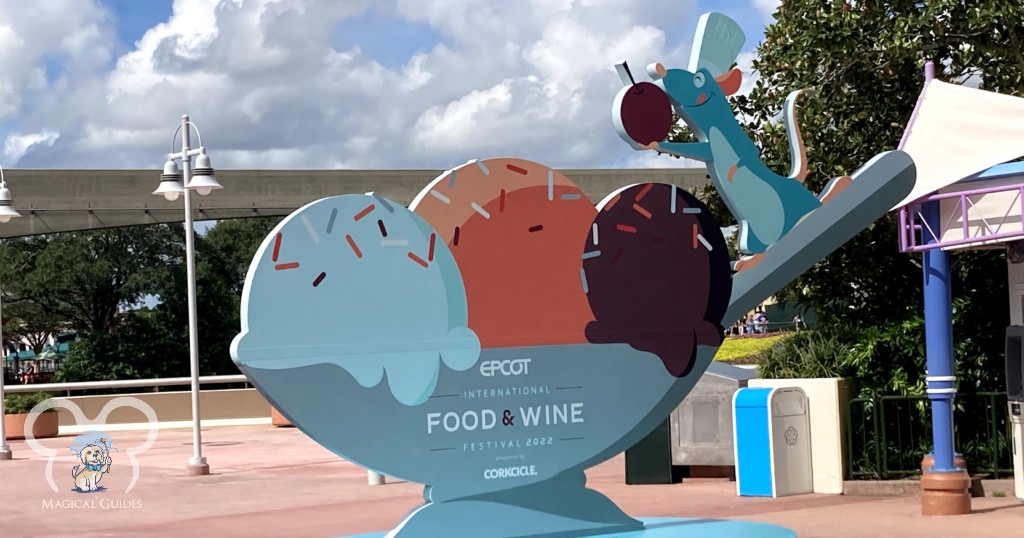 Celebrate the flavors of the world at EPCOT's annual Food & Wine Festival, held from July 27 to November 18, 2023. This exciting event showcases culinary creations, limited-time drink offerings, and live entertainment from around the globe, making it the ultimate gastronomic adventure.
From food booths to chef demonstrations, the Food & Wine Festival offers a cornucopia of experiences that will delight your senses and inspire your inner foodie.
Upcoming Attractions and Updates
EPCOT is always evolving, with new attractions and updates on the horizon that promise to make your future visits even more exciting. Get ready for the debut of the Moana-themed walkthrough attraction Journey of Water – Inspired by Moana in late 2023, along with a new nighttime spectacular to replace Harmonious.
Keep your eyes peeled for these thrilling additions and more, as EPCOT continues to surprise and delight guests of all ages.
Journey of Water – Inspired by Moana
Prepare to be swept away by Journey of Water – Inspired by Moana, an exciting new walkthrough attraction set to open in the fall of 2023. Located in EPCOT's World Nature area, this immersive experience invites you to explore the captivating world of Moana and discover the power of water.
With lush environments and interactive elements, Journey of Water – Inspired by Moana promises to be a one-of-a-kind adventure that will enchant guests of all ages.
Spaceship Earth Revamp
Get ready for a fresh take on a classic EPCOT attraction with the Spaceship Earth Revamp, a major update to the iconic ride. This multi-year refurbishment will see the storyline shift to focus on the history of storytelling, offering a new perspective on the past, present, and future of human communication.
Keep an eye out for updates on this exciting transformation, as Spaceship Earth prepares to launch a new generation of dreamers into the stars.
Tips for Visiting EPCOT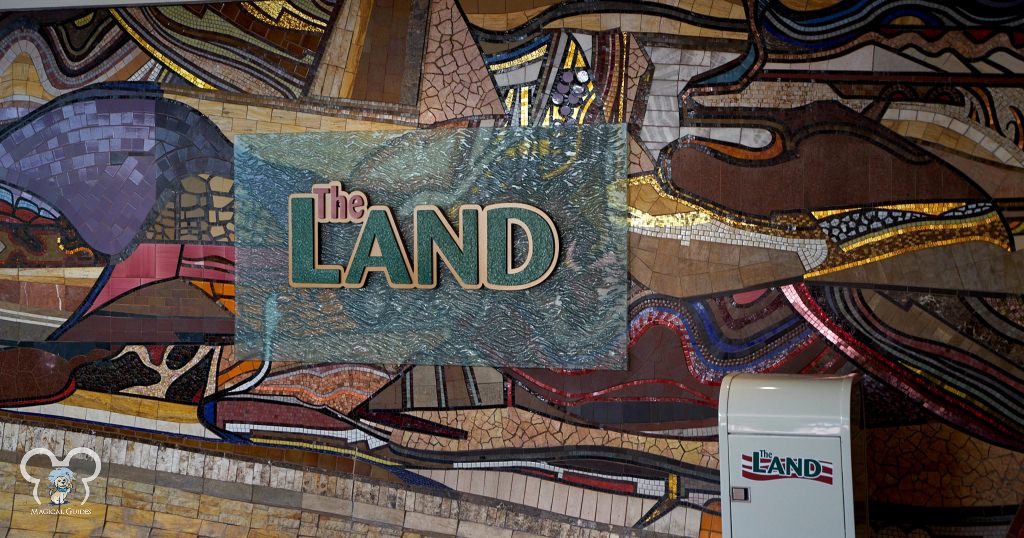 To make the most of your EPCOT adventure, consider using Genie+ and Lightning Lane to skip the lines at popular attractions, and plan your visit during off-peak times to enjoy lower crowds and shorter wait times.
For assistance with theme park tickets, dinner reservations, or on-site resort hotel rooms, turn to The Vacationeer for expert advice and personalized service. With these tips in mind, you'll be well-prepared to experience the best that EPCOT has to offer.
Genie+ and Lightning Lane
Maximize your time at EPCOT with Genie+ and Lightning Lane, services that allow you to bypass the regular lines for select attractions. Genie+ is a free virtual queue system, while Lightning Lane is a paid service that offers even faster access to popular rides.
By using these services, you'll be able to experience more of the park's incredible attractions, making your EPCOT visit even more enjoyable.
Best Times to Visit
The best times to visit EPCOT are during the off-season, typically in January and February, when crowds are lower and wait times are shorter. Visiting during these months also means experiencing pleasant weather, making your time at the park even more enjoyable.
By planning your visit during off-peak times, you'll be able to experience all that EPCOT has to offer without the stress of large crowds.
EPCOT is a truly unique and enchanting destination, offering a world of adventure, excitement, and discovery for guests of all ages. From family-friendly attractions to thrilling experiences, cultural showcases to interactive activities, and diverse dining options to spectacular entertainment, there's something for everyone at this incredible park. With so much to see, do, and explore, Epcot is a must-visit destination for anyone seeking an unforgettable experience at Walt Disney World Resort.
So pack your bags, gather your loved ones, and embark on the adventure of a lifetime at EPCOT!
If you're looking for things to do in the other parks please consider checking them out:
Frequently Asked Questions
Can you do everything in Epcot in one day?
Yes, it is possible to do everything in Epcot in one day! With planning and prioritizing you can see the main attractions, enjoy some delicious food, and experience all that Epcot has to offer.
Although it will be a jam packed day of fun, it's worth making the most of it and creating lifelong memories!
Is it worth going to Epcot?
Yes, absolutely! Epcot offers a unique and exciting experience for all ages. There are thrilling rides, amazing international experiences, and incredible culinary adventures that you won't find anywhere else. With a combination of both classic and new attractions, Epcot is truly an unforgettable experience.
It's definitely worth visiting Epcot! With its combination of exciting rides, captivating international experiences, and delicious culinary delights, this theme park promises to provide an unforgettable experience for the whole family. Whether you're a thrill-seeker, foodie, or world's fair enthusiast, Epcot has something to offer everyone.
What is EPCOT?
Epcot is an incredible Disney World theme park that has something for everyone. From futuristic experiences like the Spaceship Earth ride to traditional attractions like the lively World Showcase pavilions, Epcot truly lives up to its original namesake – Experimental Prototype Community of Tomorrow – with a world full of excitement and adventure.
Dec 31, 2023 marks the 50th anniversary of the park's opening, and it's sure to be a celebration like no other. With special events, attractions, and entertainment planned throughout the year.