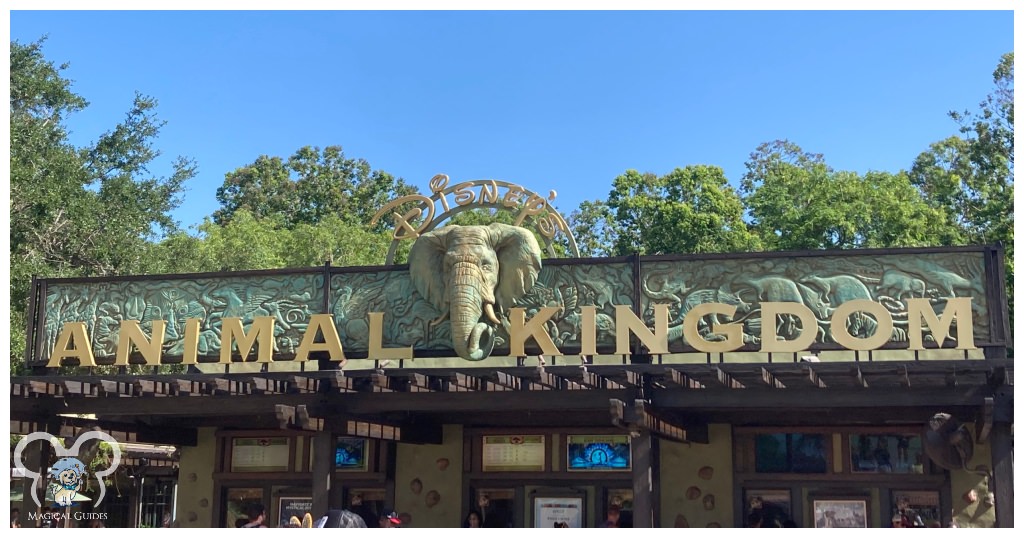 Animal Kingdom is one of my favorite parks because I love animals. Animal Kingdom has the least amount of rides of the Disney theme parks making it often forgotten.
Even we are guilty of not including Animal Kingdom in our trips occasionally. The minute I step into the park I remember why I love it so much. There are also many things to do besides rides that often get overlooked.
Are you ready for an unforgettable adventure in the wild world of Disney's Animal Kingdom? You can't beat the breathtaking beauty of Pandora – The World of Avatar.
Animal Kingdom also offers adrenaline-pumping rides. My favorite are the unforgettable encounters with diverse wildlife.
There are plenty of things to do in Animal Kingdom for all ages.
This park offers a unique and immersive experience for guests of all ages. Let's embark on a journey together and explore the wonders that await you in this incredible theme park.
Exploring the World of Pandora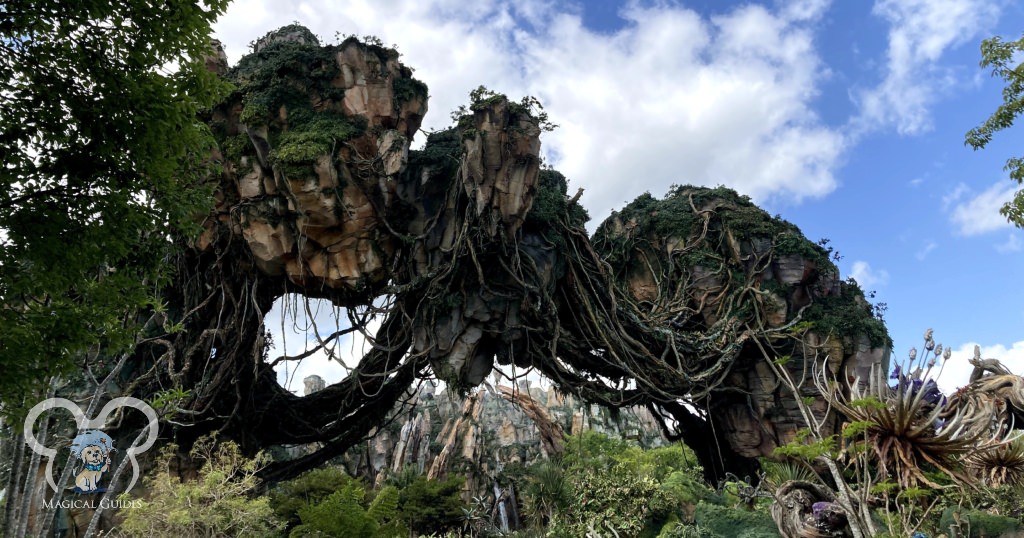 Imagine stepping into a land where floating mountains defy gravity and luminescent plants light up the night. Welcome to Pandora – The World of Avatar!
Here, you'll find an immersive environment that will leave you in awe. You will experience attractions like Avatar Flight of Passage and Na'vi River Journey.
Let's not forget the magical bioluminescent environment.
No trip to Animal Kingdom would be complete without a visit to this amazing land inspired by the blockbuster film "Avatar." During the day, you can explore the vibrant world of Pandora. Interact with the native Na'vi people and even take part in the Swotu Wayä Na'vi Drum Ceremony.
Avatar Flight of Passage
Soar through the skies of Pandora on Avatar Flight of Passage – an exhilarating 3D ride that will leave you breathless. Climb onto the back of a banshee and feel the wind against your face. You fly through stunning landscapes, plunge into the depths of the ocean, and listen to the enchanting music of Pandora.
This incredible experience is not to be missed, but keep in mind that you need to be at least 44 inches tall to ride. Perfect for thrill-seekers and those looking for a truly immersive experience. Avatar Flight of Passage is sure to be a highlight of your Animal Kingdom adventure.
Na'vi River Journey
Looking for a more serene adventure? Embark on the Na'vi River Journey, a gentle boat ride that will take you through the mesmerizing bioluminescent world of Pandora.
Marvel at the lush flora. Encounter exotic Pandoran creatures. Be captivated by the life-size animatronic Shaman of Songs. This is one of Disney's most advanced animatronics. Shaman of Songs includes expressive, life-like body and facial movements.
This enchanting journey is perfect for little ones and those looking to immerse themselves in the beauty of Pandora.
Bioluminescent Nighttime Experience
The best time is when the sun sets and darkness envelops Animal Kingdom. Prepare to witness the breathtaking transformation of Pandora.
The land comes alive with a dazzling display of glowing bioluminescence. This makes every nook and cranny sparkle with vibrant colors.
This magical nighttime experience is not to be missed. Be sure to return to Pandora after dusk and immerse yourself in the captivating beauty that awaits you.
Discovering Animal Trails and Exhibits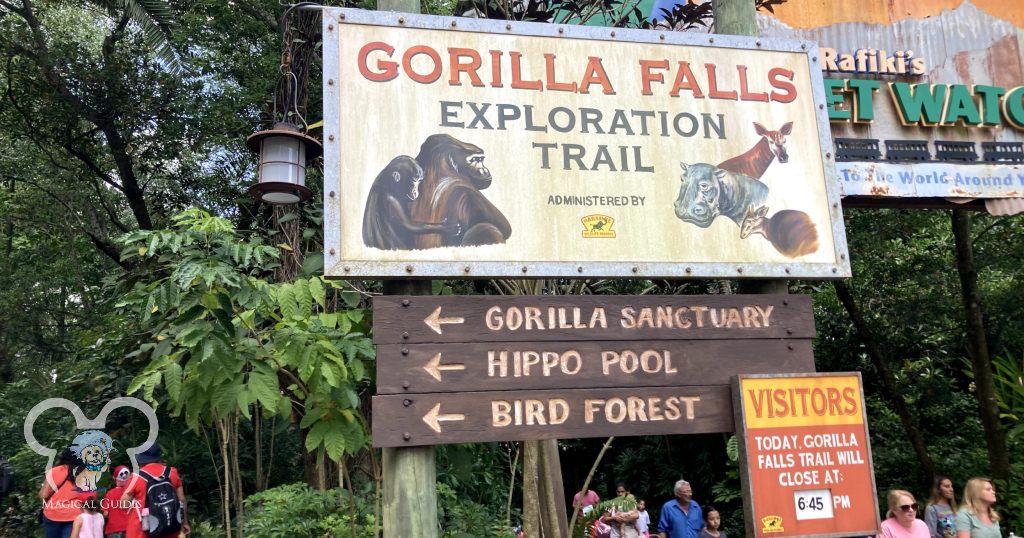 Venture beyond the mystical world of Pandora. Explore the diverse animal trails and exhibits scattered throughout Animal Kingdom. Encounter fascinating creatures from around the world at the Oasis Exhibits. This includes giant anteaters, babirusas, barking deer, wallabies, and spoonbills.
Discover otters, kangaroos, and tortoises on the Discovery Island Trails. For the best chance to see these animals at their liveliest, visit during the morning hours when keepers leave out treats for them to find.
Journey through the African savanna on the popular Kilimanjaro Safaris. Where you'll have the chance to spot giraffes, lions, elephants, rhinos, and more.
Each tour is unique, as the animals have the freedom to roam in their habitats, making every experience a new adventure. For an even more immersive experience, consider the Caring for Giants Tour. Where you can learn about elephant care and get within 100 feet of these majestic creatures.
Gorilla Falls Exploration Trail
Immerse yourself in the lush beauty of Africa as you wander through the Gorilla Falls Exploration Trail. This captivating walking trail offers you the chance to encounter gorillas, zebras, hippos.
You will also find other amazing African wildlife in their natural habitats.
Stroll along the winding paths, take in the picturesque scenery, and learn about the animals that call the trail home.
Be sure to set aside around 30 minutes to explore this stunning trail and all its wonders. Enjoy the sights and sounds of the African bush and make memories that will last a lifetime.
Maharajah Jungle Trek
Journey to the heart of Asia and explore the exotic Maharajah Jungle Trek. This beautiful walking trail allows guests to observe tigers, Komodo dragons, and water buffalos. Also available are over 50 species of birds up close.
Take your time and marvel at the intricate details and immersive theming that bring the Maharajah Jungle Trek to life. Plan for around 20 minutes to appreciate all this captivating trail has to offer.
Oasis Exhibits
Begin your Animal Kingdom adventure at the Oasis Exhibits. Where you'll discover hidden animal habitats, cascading waterfalls, and lush foliage.
Take time to appreciate the serene beauty of the Oasis as you embark on your journey through the wild world of Disney's Animal Kingdom.
Experiencing Thrilling Rides and the Best Attractions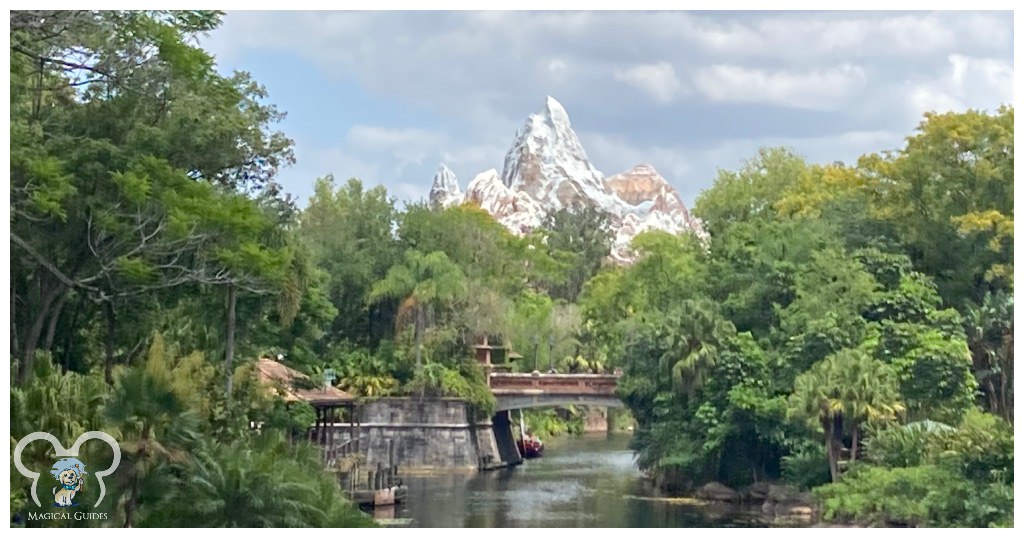 Explore the wonders of Pandora and the animal trails. Next it's time to get your adrenaline pumping with Animal Kingdom's thrilling rides and most popular attractions.
Here the high-speed train ride on Expedition Everest is sure to excite. Or consider the heart-stopping adventure on DINOSAUR. There's no shortage of excitement for thrill-seekers and adrenaline junkies alike.
Cool off with a wild river rafting adventure on Kali River Rapids. You'll navigate through the Asian rainforest and encounter exciting twists and turns along the way. Be sure to come prepared, as you'll likely get soaked on this thrilling ride!
With so many exciting attractions, there's never a dull moment at Disney's Animal Kingdom.
Expedition Everest
Conquer the Forbidden Mountain on Expedition Everest, a high-speed train ride through the Himalayas. You'll come face-to-face with the legendary Yeti. As you climb to the peak of Mount Everest, prepare yourself for unexpected twists, drops, and encounters with the mythical snow monster.
This heart-pounding roller coaster ride is a must for thrill-seekers visiting Animal Kingdom.
If you don't like waiting in long lines, consider joining the single rider line if you can stand having each member of your party separated.
DINOSAUR
Travel back in time on DINOSAUR, a thrilling dark ride where you'll embark on a mission to rescue a dinosaur from extinction before a meteor strike. Race against the clock and encounter life-like dinosaurs as you navigate through the prehistoric world.
This exhilarating ride may be a bit too intense for younger kids. It's perfect for those seeking a heart-stopping adventure in Animal Kingdom.
Kali River Rapids
Prepare to get soaked on Kali River Rapids, a thrilling river rafting adventure through the Asian rainforest. As you navigate the rapids, you'll encounter lush plants, rock formations, and exciting drops. The turns will leave you soaked and grinning from ear to ear.
Keep in mind that you'll need to be at least 38 inches tall to ride, and it's a good idea to bring a poncho or clothes that can get wet. This is one of the only water rides that you will get drenched – so you have been warned.
Engaging in Interactive Experiences
Animal Kingdom has much more than rides and attractions. It's an experience to treasure forever. The park also offers a variety of interactive experiences and hands-on activities for guests of all ages. Become a Wilderness Explorer, visit the petting zoo at Rafiki's Planet Watch, or let your kids run wild at The Boneyard playground. With so many engaging experiences to choose from, you're sure to create lasting memories at Disney's Animal Kingdom.
You can learn about animal care and conservation. You can also learn to draw your favorite Disney characters. These interactive experiences offer a unique way to connect with the park's many wonders.
Don't miss the opportunity to take part in these one-of-a-kind experiences. Immerse yourself in the magic of Animal Kingdom.
Wilderness Explorers
Embrace your adventurous spirit and join the ranks of the Wilderness Explorers! This self-paced activity allows you to collect over 25 adventure badges. Participate in activities related to animals, nature, and conservation throughout the park. To get started, pick up a Wilderness Explorer Handbook at any of the designated locations throughout Animal Kingdom.
Once you've completed all 25 badges, you'll earn a special sticker badge and the title of Senior Wilderness Explorer.
Rafiki's Planet Watch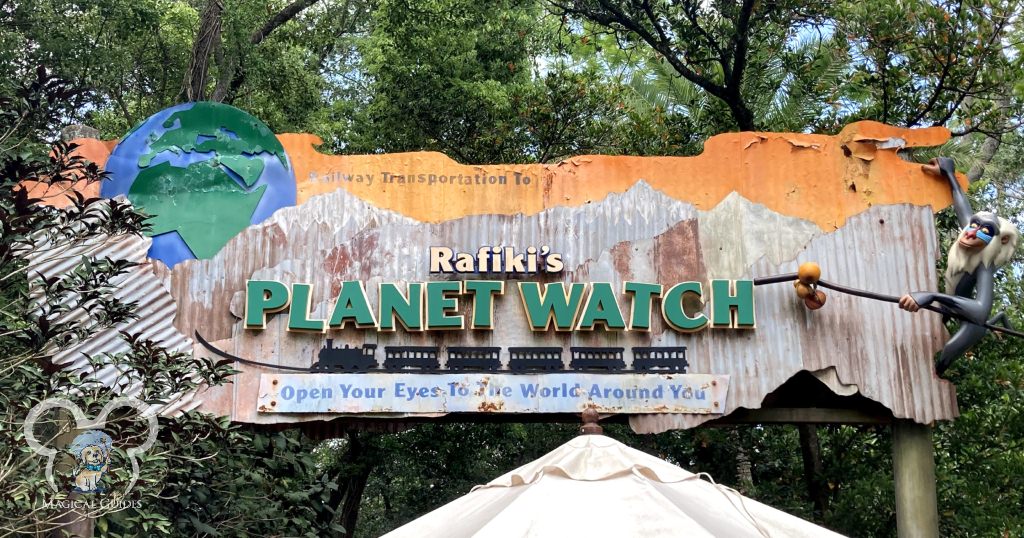 Venture to Rafiki's Planet Watch for a variety of interactive experiences. This is a great way to include learning opportunities. Take the Wildlife Express Train to the Conservation Station. You can learn about animal care, visit the Affection Section petting zoo, and even try your hand at drawing your favorite characters.
Plan to spend at least an hour exploring all that Rafiki's Planet Watch has to offer, but for the full experience, set aside 90 minutes for your visit.
The Boneyard
Let your kids unleash their inner paleontologist at The Boneyard. This is a dinosaur-themed playground in DinoLand U.S.A.
This interactive play area features climbing structures, slides, and even a sand pit where kids can dig for fossils and bones.
With ample space for exploration and discovery, The Boneyard provides endless fun for kids of all ages.
Enjoying Live Shows and Entertainment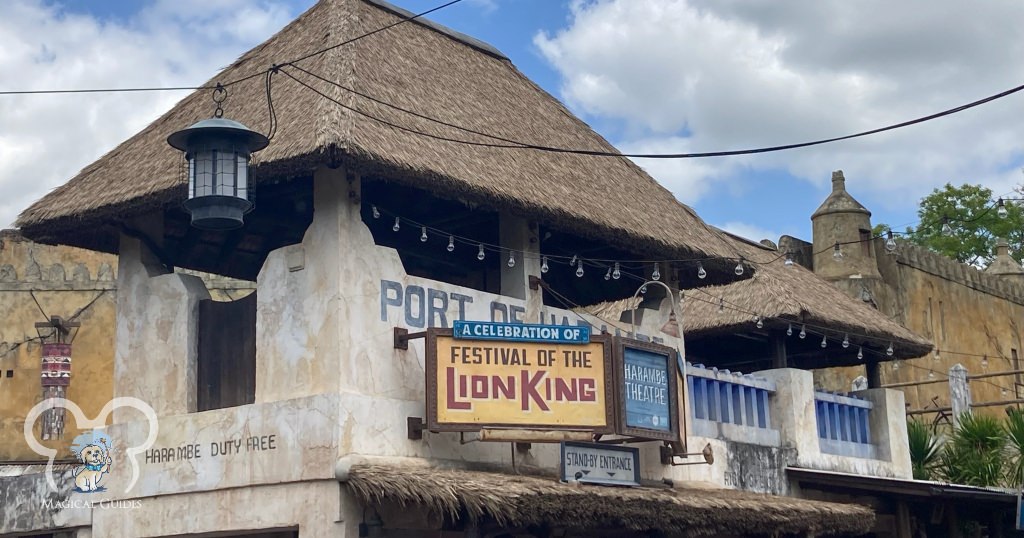 Disney's Animal Kingdom is not just about thrilling rides and fascinating exhibits. It's also home to captivating live shows and entertainment options. From the Broadway-style Festival of the Lion King to the heartwarming Finding Nemo – The Big Blue and Beyond, there's something for everyone to enjoy. So take a break from the rides and immerse yourself in the enchanting world of Animal Kingdom's live shows and entertainment offerings.
Don't miss the Character Flotillas on Discovery River. Some of your favorite Disney characters like Pocahontas and Meeko make special appearances throughout the day. And as the sun sets, be sure to gather around the Tree of Life for the mesmerizing Tree of Life Awakenings show, inspired by The Lion King.
Festival of the Lion King
Relive the magic of The Lion King at the Festival of the Lion King. A spectacular 30-minute musical and acrobatic performance featuring your favorite characters and songs from the beloved animated film.
This Broadway-style show takes place in the Africa section of Animal Kingdom. It combines talented performers, elaborate costumes, and stunning choreography to create an unforgettable experience.
Be sure to arrive early to secure a seat and enjoy this amazing show.
Finding Nemo – The Big Blue and Beyond
Dive into the underwater world of Nemo and his friends in Finding Nemo – The Big Blue and Beyond, a 25-minute musical adaptation of the beloved Disney/Pixar film. This heartwarming show takes place at the Theater in the Wild and features live performers, colorful puppets, and memorable songs that will leave you humming along.
Don't miss the chance to join Nemo, Dory, and their underwater friends on this unforgettable adventure. This is a great way to beat the heat, and sit in a cool area during the warmer months.
Tree of Life Awakenings
As night falls on Animal Kingdom, gather around the iconic Tree of Life for the mesmerizing Tree of Life Awakenings show. This breathtaking spectacle combines music, light projections, and storytelling inspired by The Lion King to create a truly magical experience.
Although the show is currently closed, it remains a beloved memory for many who have visited the park in the past. Be sure to keep an eye out for its return, as it's an experience not to be missed.
Dining Options at Animal Kingdom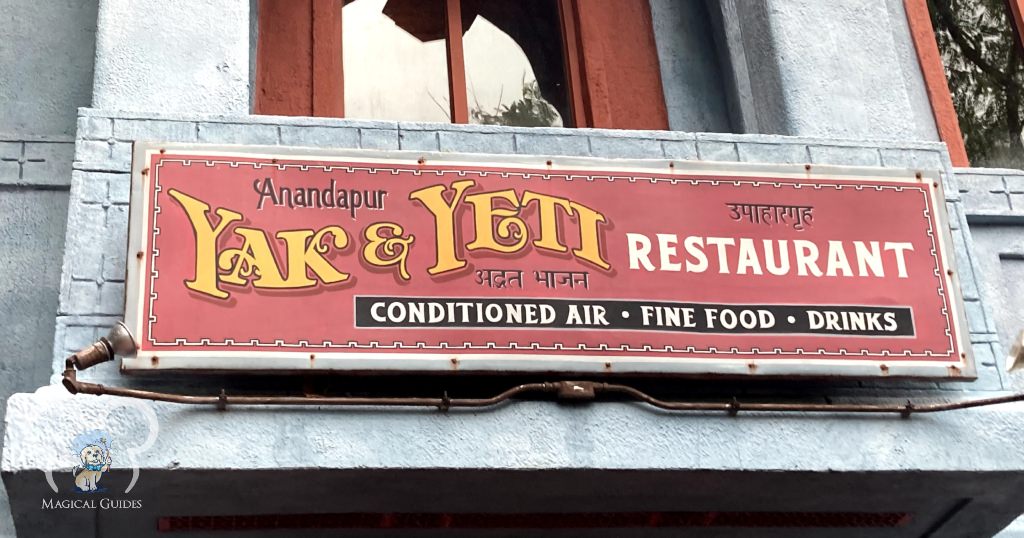 Satisfy your cravings and refuel for more adventure at Animal Kingdom's diverse dining options. From quick-service restaurants like Satu'li Canteen, Flame Tree Barbecue, and Harambe Market, to table-service experiences at Tiffins Restaurant and Tusker House, there's something to suit every taste and budget. Don't forget to treat yourself to a refreshing drink or snack at one of the park's themed lounges and bars, such as the Nomad Lounge, Dawa Bar, and Thirsty River Bar.
Whether you're in the mood for African-inspired cuisine, Asian flavors, or classic American fare, you'll find a wide array of delicious food options to choose from. So take a break from the action and savor the unique and mouthwatering dishes that await you in Disney's Animal Kingdom.
Quick-Service Restaurants
If you're looking for a quick and satisfying meal, check out the popular quick-service options at Animal Kingdom, such as Satu'li Canteen, Flame Tree Barbecue, and Harambe Market. Satu'li Canteen offers customizable bowls and unique cheeseburger pods, while Flame Tree Barbecue is famous for its mouthwatering mac and cheese with pulled pork on top.
Meanwhile, Harambe Market serves up African-inspired dishes in a lively outdoor setting. With mobile ordering available at select locations, grabbing a delicious meal on-the-go has never been easier.
Table-Service Restaurants
For a more leisurely dining experience, indulge in the sit-down dining options available at Tiffins Restaurant and Tusker House. Tiffins Restaurant, located between Pandora and the Tree of Life, offers an upscale menu featuring international dishes and a stunning atmosphere inspired by the world of Avatar.
On the other hand, Tusker House provides an all-you-can-eat African-inspired buffet and character meal experience, where you can meet beloved characters like Donald Duck and friends while enjoying a delicious meal.
Themed Lounges and Bars
After a day of adventure, unwind and relax at one of Animal Kingdom's themed lounges and bars. Nomad Lounge offers a variety of international dishes and drinks, as well as a terrace with views of the Tree of Life.
Dawa Bar features African-inspired cocktails and beers, while Thirsty River Bar serves up tropical drinks and snacks in a lively atmosphere. Each lounge and bar offers unique food and drink options inspired by the park's diverse lands, so be sure to explore and discover your new favorite spot.
Planning Your Animal Kingdom Adventure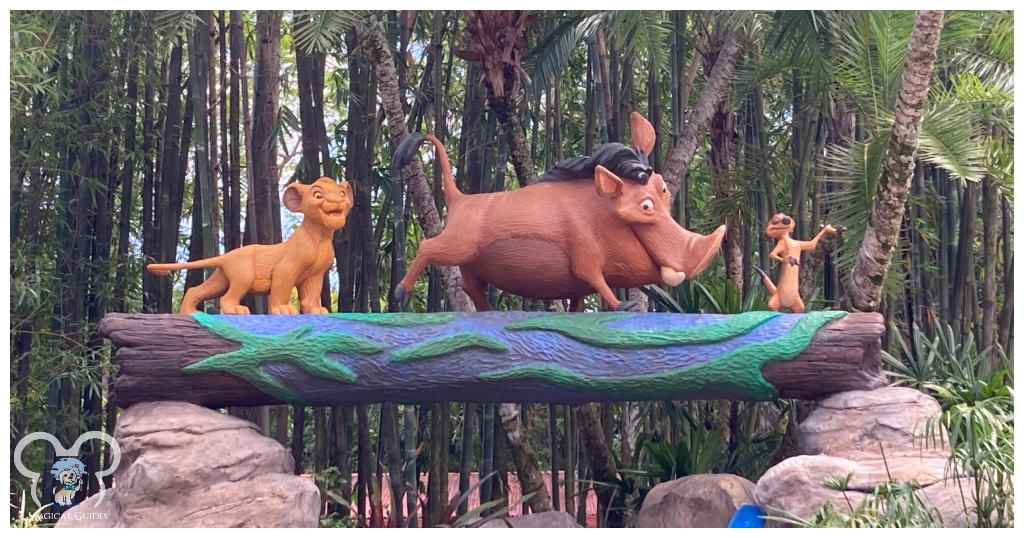 Now that you're armed with all the knowledge you need to make the most of your Animal Kingdom adventure, it's time to plan your visit. From ride order and timing to utilizing the new Genie+ reservation system, we've got you covered with tips and strategies to ensure a magical day at Disney's Animal Kingdom.
Whether you're a first-time visitor or a seasoned Walt Disney World pro, these tips and strategies will help you navigate the park with ease, make the most of your time, and create unforgettable memories with your family and friends.
Ride Order and Timing
Maximize your time in the park by arriving at least 30 minutes before Extra Magic Hours or park opening, and head straight for Avatar Flight of Passage, as wait times can become quite long later in the day.
If you're interested, consider reading my article about Early Theme Park Entry and Rope Drop to Animal Kingdom Park.
Then prioritize Na'vi River Journey, followed by other popular attractions like Kilimanjaro Safaris and Expedition Everest. By tackling the most in-demand attractions early in the day, you'll be able to enjoy shorter wait times and make the most of your Animal Kingdom adventure.
Genie+ and Lightning Lanes
Enhance your visit by utilizing Disney's Genie+ reservation system. For a fee, Genie+ allows you to make Lightning Lane selections for some of the most popular rides, helping you skip the long wait times and make the most out of your day in the park.
Be sure to grab Disney Genie+ between 12 am and 7 am on the day you plan to use it, and snag Individual Lightning Lane reservations for popular attractions like Avatar Flight of Passage as soon as you arrive at the park.
Special Events and Tours
Discover exclusive experiences and special events offered throughout the year at Animal Kingdom. From limited-time tours and seasonal events like Mickey's Very Merry Christmas Party to add-on dining experiences, animal encounters, and unique guided tours, there's always something new and exciting happening at the park.
Be sure to check for updates and availability before your visit to make the most of these special offerings and create lasting memories.
In Disney's Animal Kingdom, an unforgettable adventure awaits you. From exploring the breathtaking World of Pandora to embarking on thrilling rides and engaging in interactive experiences, there's something for everyone in this unique theme park. With our guide to Animal Kingdom's attractions, dining, and planning tips, you're now ready to embark on a magical journey filled with unforgettable memories. So gather your family and friends and let the adventure begin!
Frequently Asked Questions
What should you not miss at Disney's Animal Kingdom?
You won't want to miss out on the magical experiences at Disney's Animal Kingdom! From meeting your favorite wild animals up close to enjoying the thrill of Expedition Everest, and being amazed by the beauty of Pandora – The World of Avatar, there is something for everyone to enjoy.
Don't miss out!
Is Animal Kingdom worth a full day?
Based on what I've heard, Animal Kingdom is definitely worth a full day! With rides like Avatar Flight of Passage in Pandora and other attractions that will keep you entertained all day, you won't be disappointed by spending an entire day at the park.
Plus, it's sure to be a memorable experience!
How long should you spend at Animal Kingdom?
If you're a wildlife enthusiast, you'll definitely want to spend at least six to seven hours at Animal Kingdom. You'll be able to experience all of the ride-based attractions and take in the amazing sights the park has to offer.
So plan to make the most of your day and enjoy your time at the park! If you're looking for other things to do other parks be sure to check out my list: