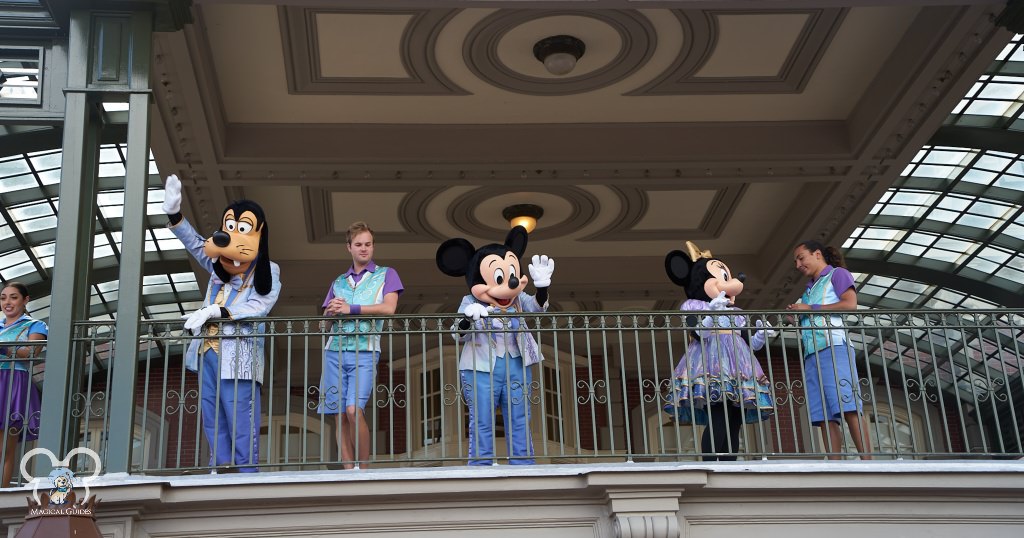 Walt Disney World is known for having incredible rides and attractions, it's getting to meet our favorite Disney characters that many guests of all ages look forward to. With so many characters to search for in the parks, I've put together a guide to help you find your favorite princesses and other Disney World characters.
Do characters walk around Magic Kingdom?
Sadly, most characters in Magic Kingdom have official meet-and-greet locations and do not wander around the theme park. At Disneyland in Anaheim, California, you are more likely to see characters exploring the park, but it is less common in Disney World. Occasionally, you may see some characters walking around, but it's not something you should expect to happen.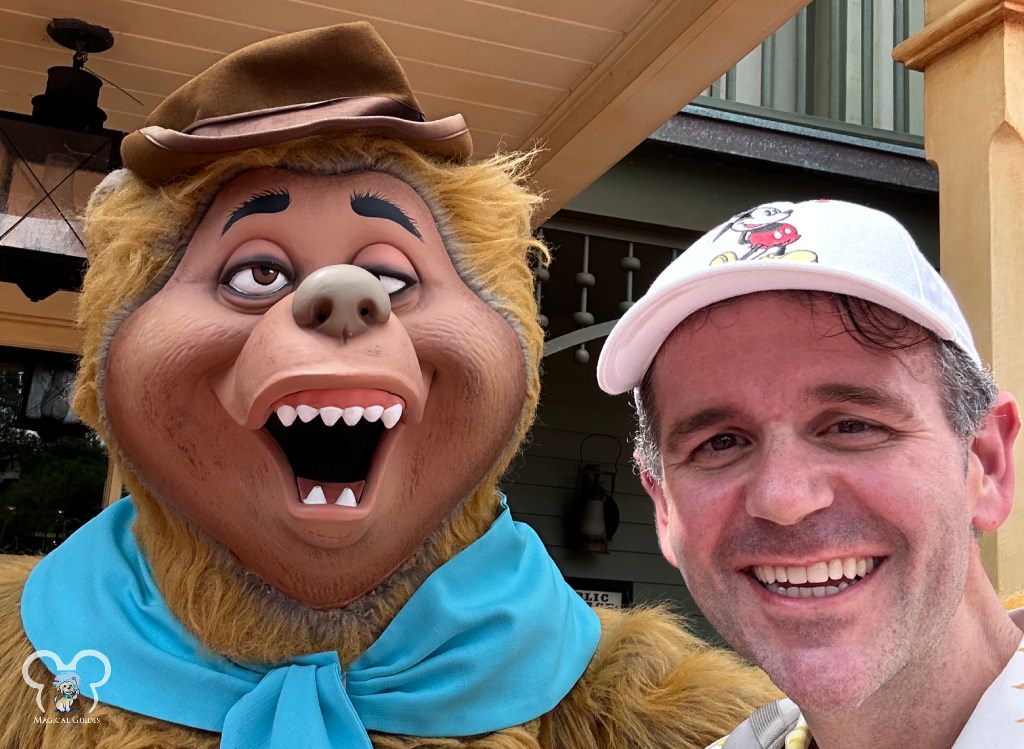 Why do Disney characters not walk around anymore?
It would be magical to have characters walking around the castle and the rest of Magic Kingdom, it has unfortunately become far too crowded for this in Disney World. People would likely surround the characters for photographs, autographs, and hugs, making it impossible for them to make it very far. There are also some guests who might harass the characters by pulling on tails or parts of their outfits.
Still, it can happen on the rare occasion. If you do see a character walking around one of the theme parks, be sure to snap a photo or give them a wave because it's not an everyday occurrence!
I know on one occasion we ran into Peter Pan right outside of the Peter Pan's Flight attraction. Just this last time, we caught Stitch making the rounds in Tomorrowland.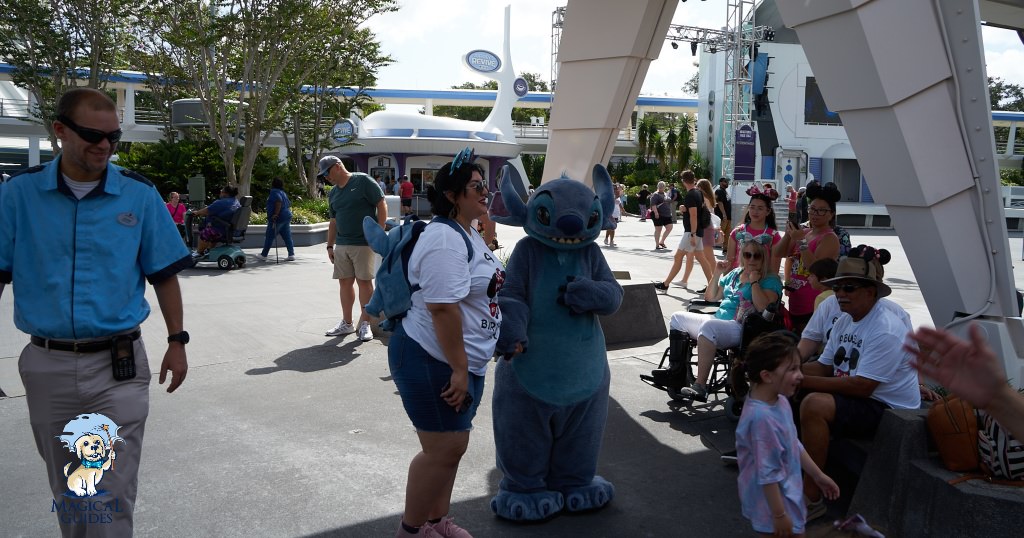 If characters are at the top of your to-do list for your Disney vacation, it may be worth it to look into purchasing Genie+ so you can book Lightning Lane reservations for your favorite characters.
What characters can you see in Magic Kingdom?
Disney often has characters that you can see without meeting. They may be featured in the Festival of Fantasy Parade or one of Disney's many cavalcades, but they rarely appear for meet-and-greets in the parks.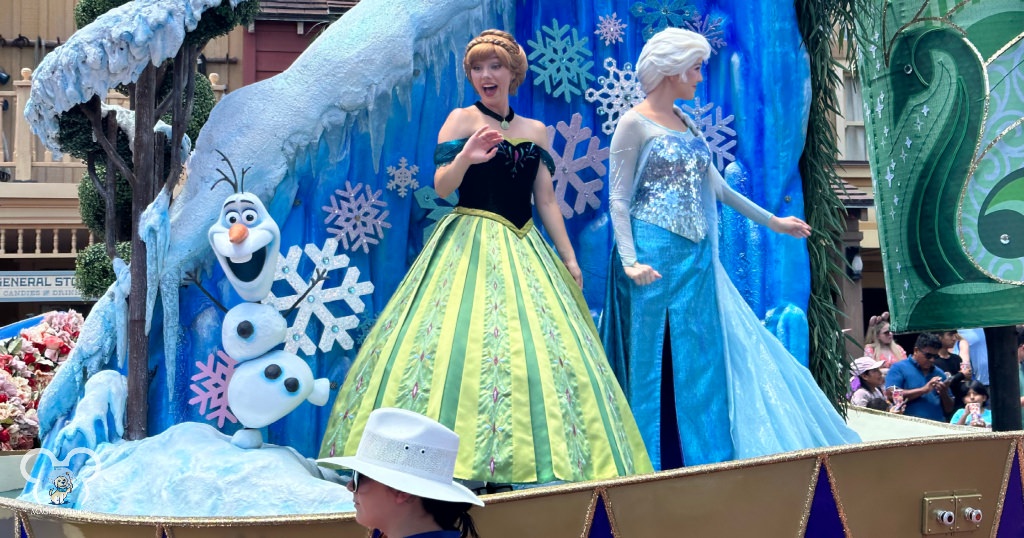 One example of this would be the princes of your favorite Disney movies. It is fairly easy to find a Disney princess and ask her to sign your autograph book, it is nearly impossible to meet Prince Charming or Prince Phillip. Luckily, you can still get a glimpse of them in parades.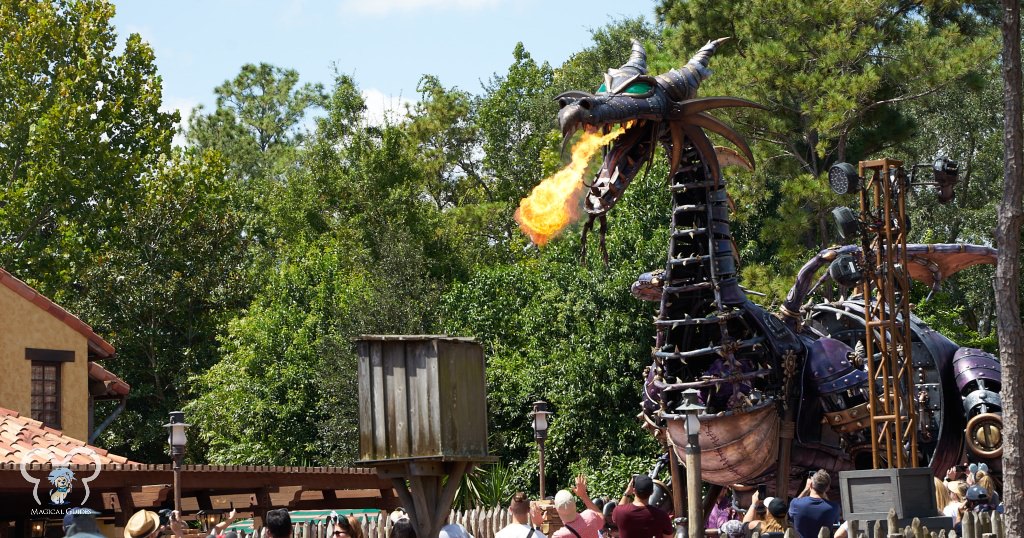 Woody and Jessie can also be seen in the Festival of Fantasy parade. If these are two of your favorite characters, it may be worth it to go find them for a meet-and-greet in Toy Story Land over at Disney's Hollywood Studios.
The parade also features the fairies of Sleeping Beauty. These three characters are very rare within the parks, so be sure to snap a photograph while you're watching this parade!
What characters can you meet in Magic Kingdom?
If you're looking for classic Disney characters, Magic Kingdom is the place to be. Below I've included a list of all the characters you can currently meet for free while in Magic Kingdom. Some of these characters have an assigned photo pass photographer while for others you'll have to ask a cast member or family member to take a photo on your phone.
Keep in mind that this list is subject to change at any given time. Disney loves to surprise guests, and it is possible that you may stumble across a character not listed below.
Aladdin – This Prince of Agrabah can be found in Adventureland. He is sometimes with Jasmine and the Genie, so keep an eye on the Disney app to see if you can meet them all together!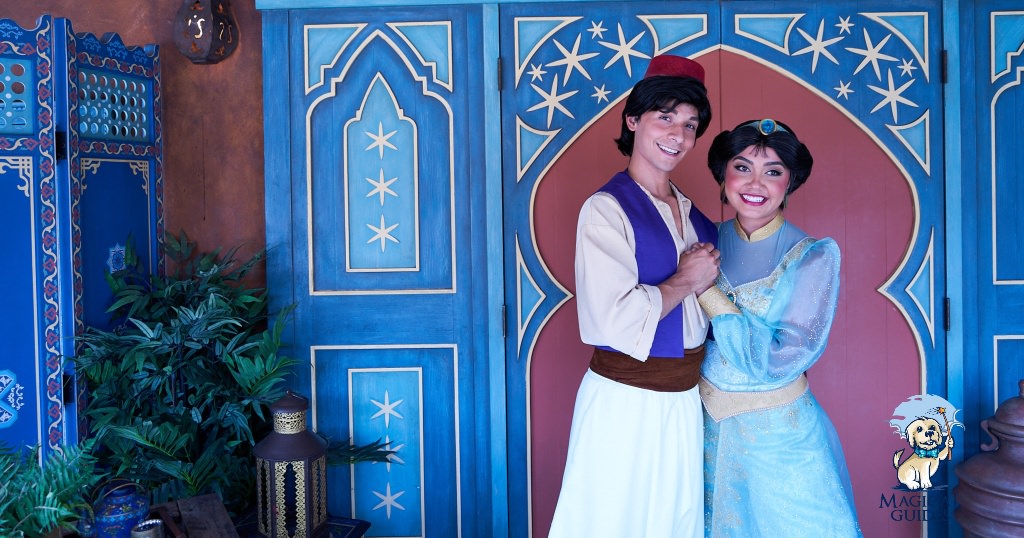 Alice – Luckily, you don't need to travel to Wonderland or the United Kingdom to find Alice. You can meet her near the Mad Tea Party attraction. She is sometimes found with the Mad Hatter by her side.
Anastasia and Drizella – Both of Cinderella's stepsisters can be found in Fantasyland. Even though they are considered Disney villains, they offer one of the best and most entertaining character experiences due to their loud and sometimes unfriendly nature.
Ariel – You can meet the little mermaid in Fantasyland at Ariel's Grotto. This is one of the most unique character experiences, as you'll get to meet Ariel in her mermaid form rather than her as a human.
Belle – You can meet Belle daily at Enchanted Tales with Belle in Fantasyland.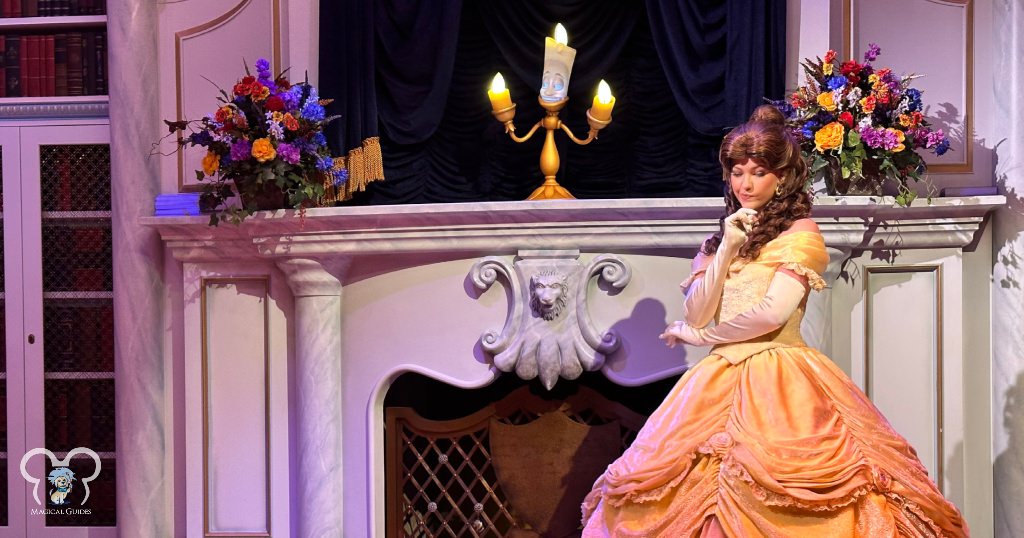 Buzz Lightyear – This iconic toy is usually in Tomorrowland near the entrance to Buzz Lightyear's Space Ranger Spin.
Cinderella – Since it's her castle you see in the Magic Kingdom, it is only right that you can meet Cinderella in the Magic Kingdom. She can be found at the Princess Fairytale Hall with other Disney princesses who vary day by day.
Chip and Dale – These adorable chipmunks can usually be found in Frontierland near Splash Mountain.
Country Bear Jamboree Characters – Shaker, Wendell, Big Al, and Liver Lips can all often be found near the entrance of the Country Bear Jamboree in Frontierland. From my experience, it's hard to walk through Frontierland without seeing these fun country bears.
Daisy Duck and Donald Duck – Both of these colorful characters can be found at Pete's Silly Sideshow over in Fantasyland. Donald is dressed as a magician while Daisy is a mysterious fortune teller.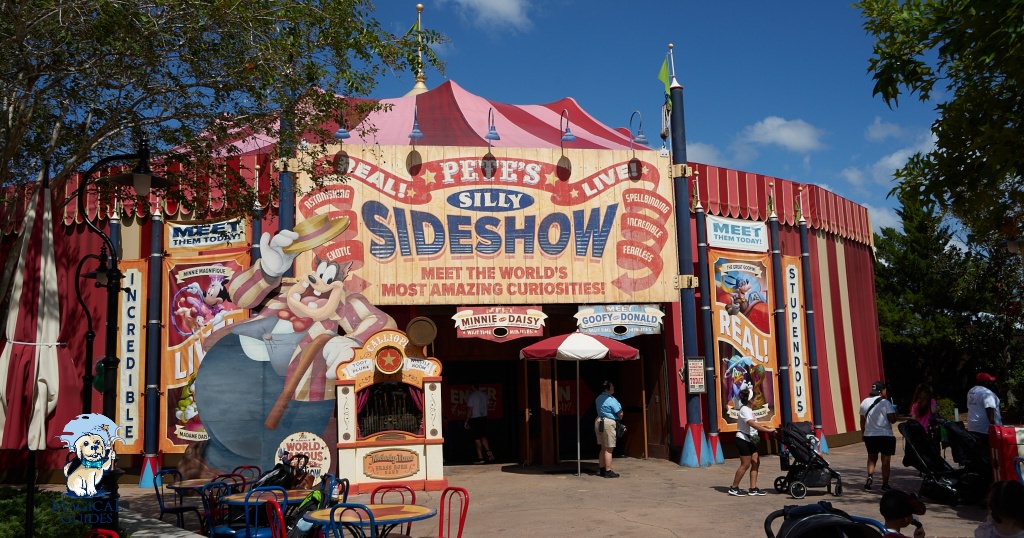 Elena – Elena of Avalor, the beloved Latina princess can be found at the Princess Fairytale Hall.
Fairy Godmother – Cinderella's Fairy Godmother can usually be seen underneath Cinderella Castle.
Gaston – This man is often found searching for Belle near Gaston's Tavern. While he is not the brightest or the most friendly man in Magic Kingdom, he does offer an incredibly entertaining meet-and-greet. Just don't expect an autograph unless he's in the mood to. The last time I asked, he told me he didn't like books so we got a photo instead!
Goofy – This fan favorite can be found at Pete's Silly Side Show in Fantasyland dressed as a daring stuntman ready for his next circus act.
Captain Jack Sparrow – This pirate can sometimes be seen in Adventureland near the Pirates of the Caribbean attraction.
Mary Poppins – This practically perfect nanny can be found at the Liberty Square Gazebo.
Merida – Merida has her own meet-and-greet location in the Fairytale Garden in Fantasyland, though this area will soon be transformed into a new meet-and-greet experience. Keep reading to find out who will be replacing Merida in 2023!
Mickey Mouse – This iconic mouse can be found in all of Disney's theme parks. In Magic Kingdom, you can find him in the Town Square Theater at the top of Main Street, USA.
Minnie Mouse – Minnie and her adorable pink dress can be found at Pete's Silly Side Show in Fantasyland.
Peter Pan – This boy afraid to grow up can be found near the entrance to his attraction in Fantasyland. He is sometimes accompanied by Wendy.
Pluto – Mickey's loyal dog is usually in Storybook Circus near Pete's Silly Side Show. If you can't find him there, he is often at the Animation Courtyard with many Disney Junior characters such as Doc McStuffins and Fancy Nancy.
Stitch – Experiment 626 can sometimes still be found in Tomorrowland, even though his attraction there has been closed. If you can't find him in the park, he is a guaranteed character at Ohana in the Polynesian resort.
Princess Tiana – This princess with a dream can be found at the Princess Fairytale Hall. When Splash Mountain's retheming into Tiana's Bayou Adventure is finished, we're hoping she'll be available to meet somewhere near the entrance or exit of the attraction.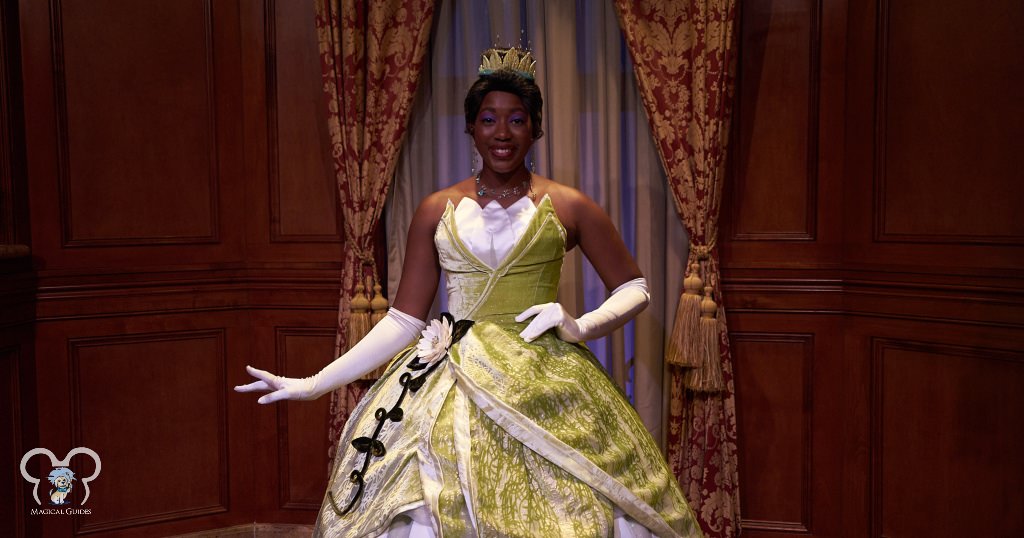 Rapunzel – This blonde princess can also be found at the Princess Fairytale Hall.
What characters are coming to Magic Kingdom in 2023?
We have good and bad news about this one. Remember above when we said you could meet Merida? Well, in a matter of weeks, she may be more difficult to meet in the Magic Kingdom. Mirabel is going to replace her in her current location. While this is great news for fans of Encanto, Merida will definitely be missed.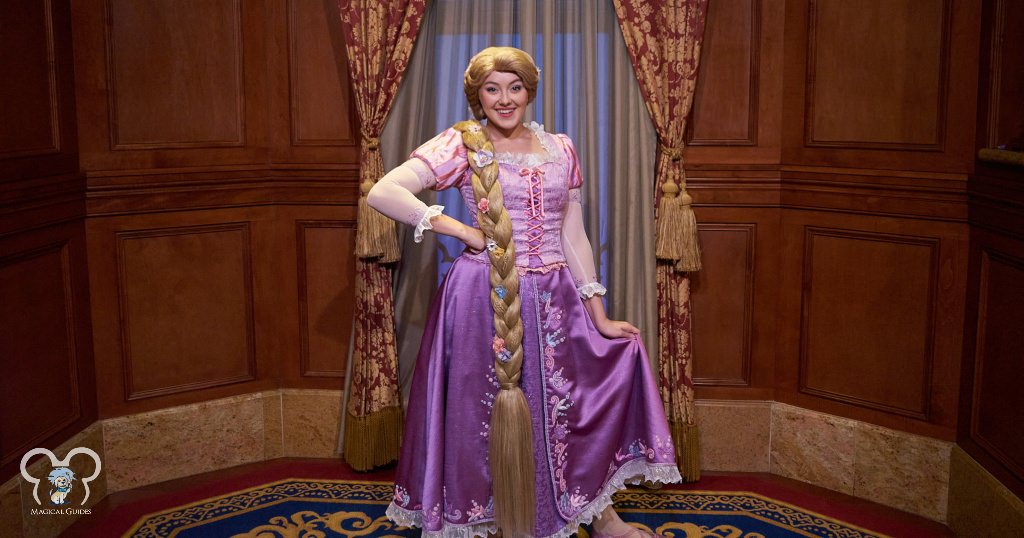 You'll be able to meet Mirabel in Fairytale Garden starting September 15th.
Do you need a reservation to meet characters at Disney World?
For most characters, you do not need a reservation to meet them. The only time you would need to plan ahead is if you're interested in one of the park's character meals. Restaurants such as Cinderella's Royal Table and the Crystal Palace require advanced reservations.
If you're a fan of the Adventures of Winnie the Pooh, you may need to look into one of these character reservations. Pooh, Tigger, Eeyore, and Piglet all require reservations at the Crystal Palace in order to meet as they can not usually be found anywhere else in the parks. This character dining experience is offered all day.
To meet some of the Disney princesses, you may need to get a reservation at Cinderella's Royal Table. The princesses here change throughout the day, but you can usually find a few princesses, including Cinderella, Snow White, Jasmine, Aurora, and Ariel.
The Beast is another beloved character whom you need a reservation to meet. He can be found at the Be Our Guest restaurant.
How do you know where the characters are in Disney World?
Luckily, technology has made it easy for you to find your favorite characters in the parks. The My Disney Experience app has everything from wait times for attractions to where to find character meet-and-greets.
To find characters using the application, simply open the Disney World app to the page that has a map on it. You can filter out what you're looking for, so change "Wait Times" to "Characters." It will provide you with a large list of characters, where they come out to meet guests, and what times you can expect to see them.
If there are certain characters on your list, be sure to explore the Disney World app before your visit to see where they typically meet. For example, Rey, Kylo Ren, and Chewbacca cannot be found in Magic Kingdom, but you'll likely see them in Galaxy's Edge in Disney's Hollywood Studios.
Epcot's World Showcase also has a large variety of characters. Using the app can help you know where to find characters like Elsa, Olaf, and Anna (hint – they're in the Norway Pavilion!)
Even Animal Kingdom has plenty of unique characters! Moana can be found in Discovery Island near Dinoland. No matter which park you go to, you'll have plenty of characters to choose from.
When in doubt, just ask a Disney cast member. They'll be happy to point you in the direction of your favorite Disney characters.
Which Disney park has the most characters?
While you can meet characters in Epcot, Hollywood Studios, and Animal Kingdom, you'll find the most characters in Disney's Magic Kingdom. Whether you want to see the Disney princesses or the members of the Fab Five, you're most likely to find them in Disney World's original theme park.
Want even more characters? Consider buying a ticket to Mickey's Not-So-Scary Halloween Party. This spooky event has even more characters, sometimes even dressed up in fun Halloween costumes!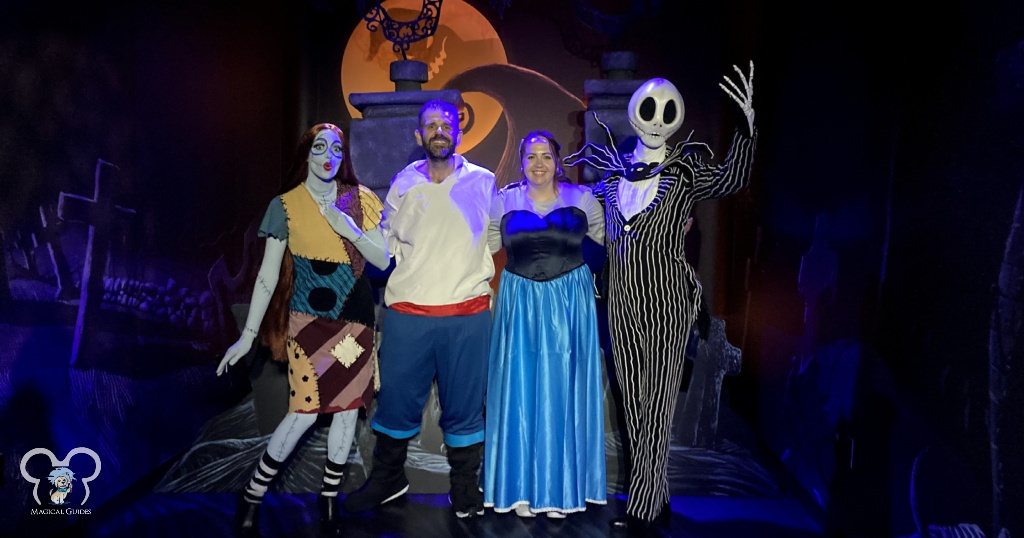 During Christmas time in the parks, characters such as Mickey and Minnie often have festive outfits to make your meet-and-greet even more magical!
Who is your favorite Disney character?
With so many characters to choose from, hopefully, this guide will help you know exactly where to go during your next trip to the Magic Kingdom. What's your favorite character to meet in Disney World?