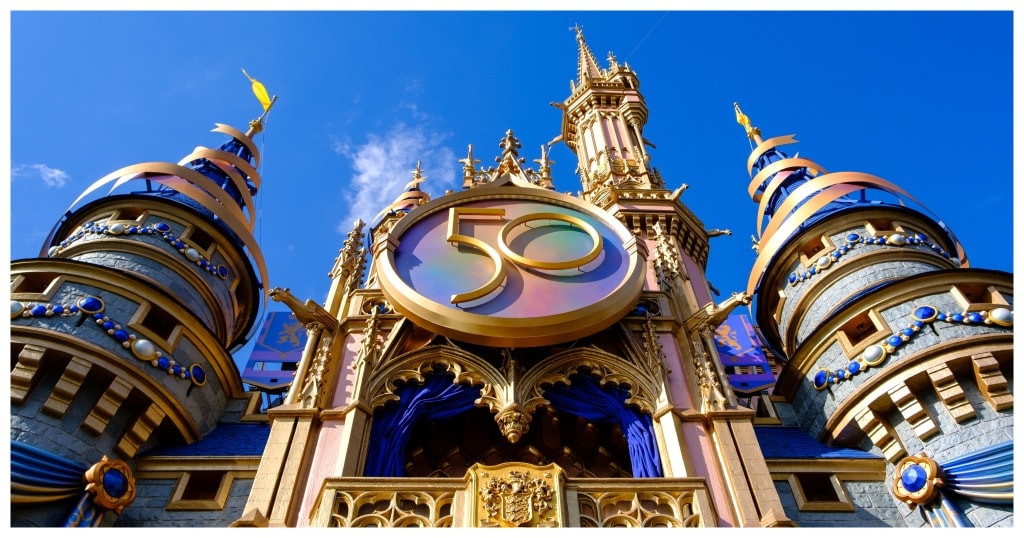 Planning a trip to Walt Disney World for the first time can certainly feel like an overwhelming task. With so much to see and do in the resort, you might be wondering where to start when it comes to planning your trip. Today we're going to share some of our top tips for first-time visitors to Walt Disney World to help you make the most of your upcoming trip.
Our number one tip for anyone who is visiting Walt Disney World is to put some time aside to plan for your upcoming trip. While you don't need to create a regimented itinerary for your vacation, you should certainly have an idea of what park you are going to visit each day. With the current park reservation system in place, this is even more important than usual.
Make a rough plan of what park you'll go to each day, and from there, you can start to look at making some dining reservations. The more planning you can do ahead of time, the easier it will be to relax when you get on vacation and just enjoy each day of your trip as it comes. There are endless resources online and throughout our site to help with planning your trip, so you'll have no trouble finding answers to any questions you may have.
It can be so tempting during your first trip to Walt Disney World to try and see everything in just a short time. Walt Disney World has so much to see and do, which is why so many families return here year after year. For your first trip, we recommend focusing on the four theme parks and factoring in some rest time as well. You are on vacation after all, so make sure you treat it like one. Put aside at least one day to sit by your resort pool and enjoy the amenities on offer here. Disney Springs is also a fun area to walk around and enjoy some time away from the theme parks. The parks can get quite overwhelming after a few days with all of the noise and crowds, so make sure you put some downtime in your schedule to make your trip a little more enjoyable.
Read More: Disney Park Bag: Essential Items You Should Pack
Create a Budget Ahead of Time
We recommend downloading the My Disney Experience app ahead of time so you can get an idea of what to expect in the parks when it comes to dining. You'll find there are plenty of resources online to help you figure out how much you should set aside each day for dining and shopping so that you can create a budget in advance of your trip. There's nothing worse than having arguments about money when you are on vacation, so make sure you and your family are on the same page before you even head off on your trip. From there, you can put aside a certain amount of money each day for your vacation, allowing you to not even think too much about what you are spending.
Read More: Big Ways to Save Money at Disney World
Genie+ and the Lightning Lane
In the past, Disney used a service called FastPass to help you skip the line and visit your favorite attractions with ease. This has recently been replaced with Genie+ and the Lightning Lane, which are two new services that can be used in all of the theme parks. We've covered this topic more in-depth on our site already, so we recommend taking a look at some of those articles to help you decide if this is a good investment for you and your family. If you are only traveling to Orlando for a few days, this is one of the best ways to help save time in the parks and ensure you get to see everything you've always dreamed of doing at Walt Disney World.
Read More: How to Use Genie+ and Lightning Lane at Disney World
Pack Snacks and Drinks From Home
If you are driving down to Orlando, one of the best tips we can share for first-timers is to pack your own snacks and drinks. There's no denying that eating in Walt Disney World isn't the cheapest, so make sure you prepare for this ahead of time. For those of you traveling by plane, you could consider a grocery delivery or a quick stop at a local grocery store. You'll be able to keep your family on track with your usual eating plan and ensure that they don't rely on junk food for the whole of the trip.
Read More: Grocery Delivery at Disney World; How to Get Groceries Delivered
Prepare for a Very Physically Active Trip
A trip to Walt Disney World is certainly not the most relaxing family vacation. While you'll have an incredible time in the theme parks, it's not unusual to walk up to 20,000 steps a day. We recommend getting a little more exercise into your usual routine before you head to Orlando, as many people don't appreciate the stamina that's needed to walk around the parks all day long. Before you go, take some time to look at the theme park maps and understand the best ways to see the parks with limited time. You don't want to spend your whole day walking back and forth across the large theme parks, so plan your day out carefully to avoid this issue.
Read More: Best Shoes for Disney World & Theme Parks: Men, Women
Prepare for Any Type of Weather
In Orlando, it can be sunny with blue skies one minute, and the next, it's pouring down with rain. We recommend packing for all weather types so that you aren't left caught short in the middle of the day. Take a poncho or umbrella with you everywhere you go. This will allow you to carry on and enjoy your time in the parks even if it's raining. While it can be tempting to go back to your hotel room during a rainstorm, you'll find that the parks quieten down, making it easier to get on some of the most popular attractions. Speak to your kids before your trip as well so that they know what to expect and aren't disappointed if one of their most anticipated activities is canceled due to rain.
Read More: Rain at Disney World
Keep Cool in the Summer Months
The summer is one of the most popular times of the year to visit Walt Disney World, but it can be incredibly hot from June to August. Make sure you pace yourself and keep your family hydrated with water all day long. During these months, it's even more important to factor in a break in the middle of the day. Take a few hours out to head back for a rest in your hotel room or go for a swim in the resort's pool. Families soon start to bicker with each other when they get hot and bothered, which is the last thing anyone needs on a magical vacation.
Read More: How to Beat the Heat in Disney World + Attractions to Explore in Florida
Research Special Events During Your Visit
Different times of the year in Walt Disney World offer various activities and events for visitors. Halloween and Christmas are two of our favorite times of the year for a trip, offering after-hours parties and special decorations in the theme parks. Before heading to Orlando, take some time to research what's going on in the parks during your trip. You may find there's a special event you want to add to your plans or other fun activities that could really enhance your trip. The Walt Disney World resort is always changing, so you'll find new attractions and restaurants opening, which may make for an even more exciting trip.
Read More: Mickey's Very Merry Christmas Party Tips for 2022
Everyone is working with a different budget when it comes to booking a Walt Disney World vacation, but you'll find that staying at a Disney resort is often the best choice for a first visit. The good news is that Disney has resorts in a variety of categories, ranging from value resorts to deluxe resorts. These offer some great perks, such as early morning entry, as well as free transportation around the resort. Of course, these resorts still might not be within your budget, and the good news is there are hundreds of other options in the Orlando area. Just make sure you find somewhere that won't take you too long to get to and from the theme parks each day, as well as an accommodation option that has the right setup for your family and needs.
Planning a trip to Walt Disney World is a huge task for first-time visitors, but by following these tips we've shared above, we hope that you can have a successful first trip. Remember, you can't do everything in just a few days at the resort, so be realistic about how much you can fit into your plans. Pace yourself when it comes to how much you can do each day, and always plan to have some downtime to rest and relax. The more research you can do in advance of your trip, the more enjoyable your time will be with your family when you visit the parks, helping you to create memories that you'll treasure forever.