Ready to become part of the magic and become a Disney Cast Member? You can work where you play and be involved in making guests dream vacation come true! There are many ways to become a Walt Disney World Cast Member, whether you start in the College Program or full time, there are numerous ways you can become a Cast Member that can accommodate what you are looking for!
What types of employment does Disney offer?
Disney offers many types of employment opportunities. Part time employees must be fully available 3 days per week. Seasonal employees are required to work part time until fully trained, then have a more relaxed and flexible schedule. Full time employees are scheduled 32-40 hours a week but can pick up overtime shifts. Disney does offer many programs for college students such as The Disney College Program, The Disney Culinary Program, and The Disney International Program.
What is the Disney College Program?
The Disney College Program is a national, paid, internship program at Walt Disney World Resorts and Theme Parks. This offers college students a chance to learn and work at The Most Magical Place on Earth. College students can come and work at Disney, while staying at Disney housing. (Disney does take fees out of your pay for housing.) The Disney College Program is highly competitive, so make sure to put in your application early! While this program can be fun, you will be working, so make sure you are prepared to work full time when you come!
All new this year, Disney opened new housing for students participating in the program at Flamingo Crossing. This new housing includes recreation activities, pools, a gym, and much more! The Disney College Program is usually about a 6-month program.
What is it like to work at Disney?
Working at Disney, like at any job, defiantly has its ups and downs. Disney has amazing perks, such as great health care, free Disney tickets, scheduled days off, paid vacation time and much more!
But do not be fooled, you are there to work. Disney is strict with their work ethic, and you will have unbending rules you have to follow. You are expected to always be on time, so if you have a problem always being a few minutes late, this can cost you your job. If you do not get along well with your superiors, this can make it hard for you to get good work orders at work.
One good part about working at Disney is if there is a location or job you do not like, you can move to a new job or area. Disney is huge and there are so many jobs and locations to work at!
Another great part about working at Disney is they promote from within the company. If you are showing good work ethic and willing to be a team player, it does not take long to move your way up!
Perks to working at Disney
Disney offers so many benefits to their employees from healthcare to Disney perks! Here are a few of the great benefits they offer their employees:
Paid Holidays
Paid Vacation Days
Free Theme Park Tickets
Discounts on Merchandise, Resort Stays, and Food and Beverage
Part time and full time Cast Members are eligible for Medical, Dental, and Eye insurance.
401K
Full time employees have a set schedule, so they know their days off.
The opportunity to join a union for select roles.
Special parties and events for employees.
What types of positions are there at Disney World?
Walt Disney World Parks and Resorts is massive! Because of everything they have to offer, they also have every type of job to offer! Cooking, cleaning, transportation, recreation, if you can imagine it, they probably have it! Here are a few of the jobs they offer:
Transportation Bus Driver
Walt Disney World Bus Drivers drive the busses around the Walt Disney Parks and Resorts area. Disney Bus Drivers currently start out at $17.00 an hour and require 5 years with a current Driver's License, you to be at least 21 years of age, and will be required to get their CDL if they do not already have it.
Housekeeping
Housekeepers are who keep the magic going at the Walt Disney Resorts! They currently start out at $17.00 an hour and as of December 2021, they have a hiring incentive of $1,000 sign on bonus! To become a housekeeper, Disney requires you to be at least 18 years of age, able to physically preform lifting and moving, and able to walk long distances.
Custodial
Custodial Hosts and Hostesses do so much more than keeping the area clean! They are one of the employees who interact with guests the most! Many times, they are out in the area where guests are, so they can get many questions a day and have a great opportunity to help guests have a magical day! Currently, Custodial Hosts and Hostesses start out at $15.00 an hour. Some of the requirements of being hired in custodial are being at least 18 years of age, have a valid Driver's License, able to be physically able to perform tasks, and have good communication skills.
Food and Beverage
Food and Beverage Cast Members oversee taking orders, cash handling, food preparation, and keeping work areas clean. Food and Beverage Cast Members currently start out at $15.00 an hour. To work in Food and Beverage you must be at least 18 years of age, be able to perform physical tasks such as lifting and kneeling. You must also have training in food and cash handling once you are hired.
Lifeguard
Lifeguards at Disney are highly trained and are focused on ensuring the safety of guests. New hired lifeguards go through a three-day training where they will become a Certified Lifeguard through Ellis and Associates, Inc. Currently, shallow water lifeguards start out at $15.25 an hour and deep-water lifeguards start out at $16.25 an hour. Basic qualifications for becoming a lifeguard include 20/25 vision (with or without glasses or contacts), be able to lift guests out of the pool, and require ability to complete physical tasks. You will have to pass a test at the end of the lifeguard training which includes the ability to swim 200 yards, tread water without using your hands for 2 minutes, and dive feet-first into the pool and pick up a 10lb brick from 5 feet of water.
So how do you become a Disney Cast Member?
The first step you are going to take is applying online. You can visit www.disneycareers.com and there you can see positions available and the requirements for them. You can apply for up to three jobs at one time. You can apply straight through the website to make it easy! You will be able to create an account to log back into to check the status of your application.
If you are wanting to be a part of the Disney College Program, you will want to talk to the college you attend to make sure you will be able to attend the program without interfering with your current schedule and they also accept Disney College Program credits. Disney College Program was closed due to the pandemic for Spring and Fall of 2020 but is now back open.
If Disney decides to select you to become a Cast Member, they will set up a phone interview with you. Once you have completed the phone interview, they will have you come to the Disney Career Center where you will have an additional in-person interview. There, they will give you the information about the job you will be starting and have you fill out W-2 forms and any additional paperwork.
Disney Traditions Class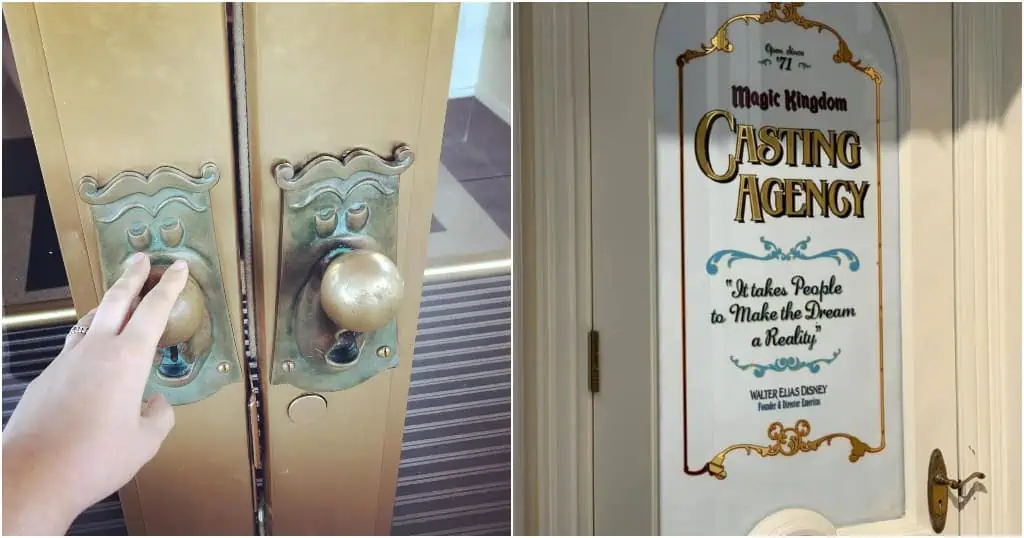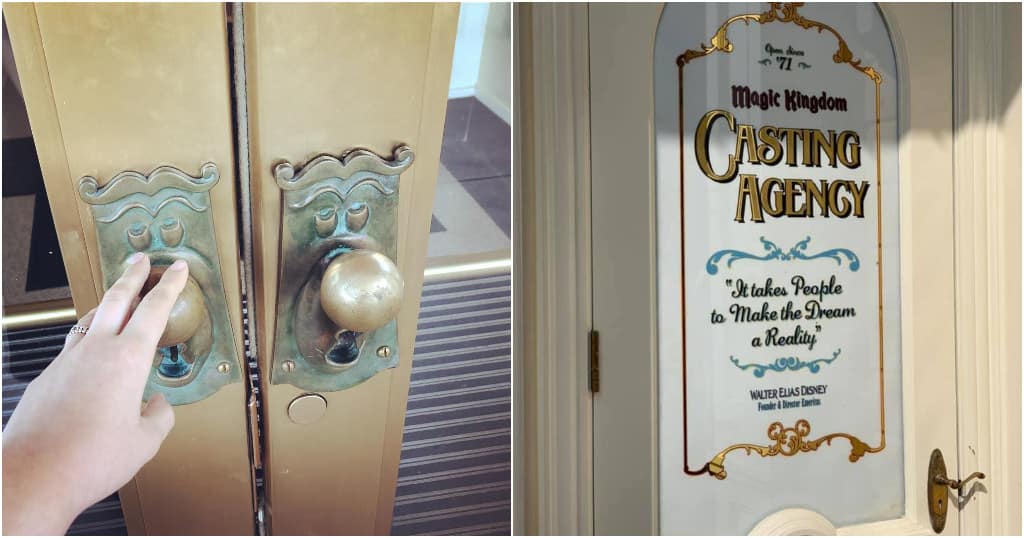 The first day you will be working at Disney, you will head to Disney University to attend a "Traditions" class. This class is an 8-hour orientation class that will tell you everything you will need to know about working at Walt Disney World, from Cast Member expectations to the history of The Magic Kingdom and Disney Parks. This is also where you will get your name Disney nametag and a complementary set of Mickey Ears!
You will also get to take a backstage look at Disney and the Magic Kingdom. After lunch, the whole class will take a bus under the Magic Kingdom and get a behind-the-scenes look at the underground areas where Cast Members have their break rooms and find their work areas.
After the class, Traditions you will head across the parking lot to retrieve your uniform (if they have it at that location, or you may have to go to your selected work location to get your uniform) and your work shoes.
So, are you ready to make the jump and become a Walt Disney World Cast Member? Are you ready to apply? Working at Walt Disney has so many perks, and there are so many career opportunities to choose from! Create a magic moment for guests and become part of the magic by becoming a cast member today!