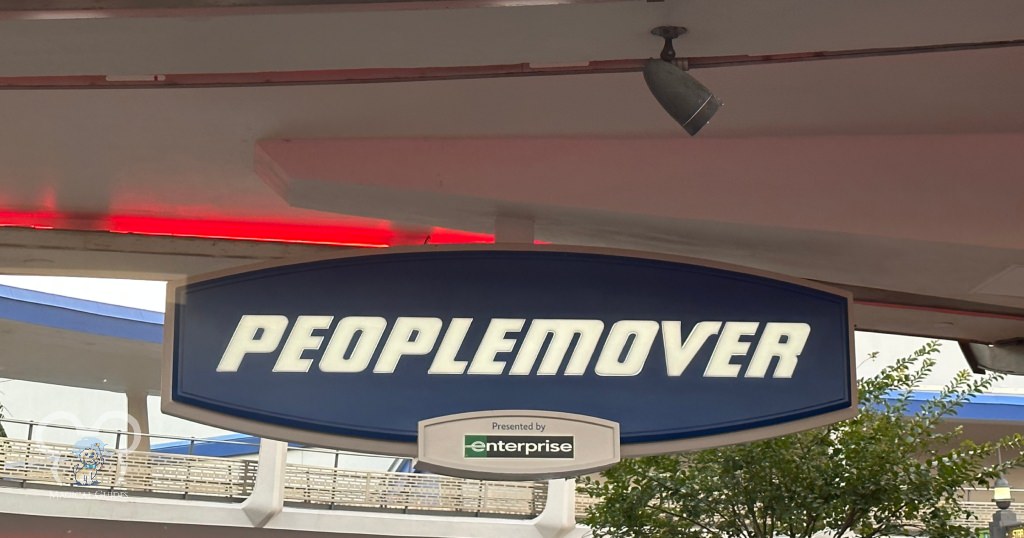 "Paging Mr. Morrow, Mr. Tom Morrow."
Whenever I read or hear this quote, I'm brought back to one of my favorite attractions. As much as I love a fast and thrilling roller coaster, one of the best rides in the Walt Disney World Resort is the Tomorrowland Transit Authority PeopleMover. Every time I plan a Disney vacation, I know that this is one of my can't-miss attractions.
This Magic Kingdom attraction opened in 1975 and has become a fan favorite among guests. The Walt Disney Company even started selling merch so people could show off their love for this iconic ride. From tumblers to shirts, you can find different merchandise to represent this beloved ride, even when you're outside of the parks.
The PeopleMover truly is a staple among fans of Disney parks, so keep reading to find out more about what makes this ride one of my favorites.
History of the PeopleMover
When the ride opened in Magic Kingdom, it was called the WEDWay PeopleMover. The WED was short for Walt Elias Disney. (If I came up with theme parks as magical as Disneyland and Disney World, I would want to name things after myself too!)
The attraction had some improvements and upgrades from the original ride in the Disneyland Resort. Instead of using Goodyear tires for movement, it used linear induction motors for a smoother ride.
The Magic Kingdom version was also created with open-air ride vehicles so that guests could better enjoy the elevated views of Tomorrowland. This allows you amazing up-close views of the park while you're on the PeopleMover.
In 2022, the Magic Kingdom version of the ride underwent a brief refurbishment. A new narration was added, voiced by Mike Brassell. This is the current narration that guests hear today as they are introduced to all of the wonderful attractions of Tomorrowland.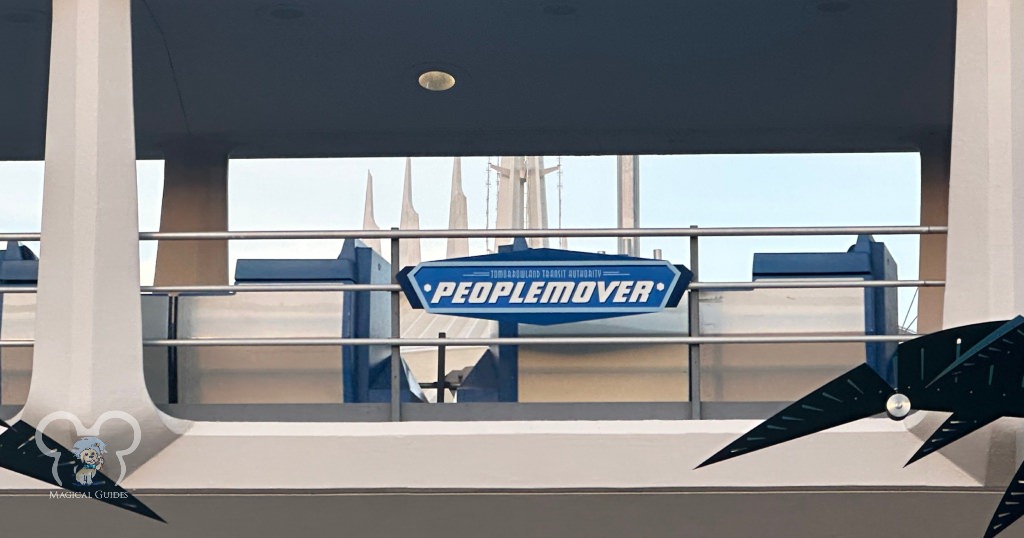 Is the PeopleMover still open in Disney World?
Fortunately for guests of Disney World, the PeopleMover is still open. As always, you want to check the Disney app to make sure it is not temporarily closed or down for refurbishment during your trip.
At Disneyland resort, the original PeopleMover closed back in 1995 because it wasn't viewed as popular (much to many fans' disappointment). It was considered past its prime and not worth the cost that would go into fixing it up as it suffered from wear and tear. If you ever make a trip out to Disneyland, you can still see some portions of the track that were never removed.
Is the PeopleMover still at Magic Kingdom?
Yes! You can find the PeopleMover in Tomorrowland in the Magic Kingdom park. It's located near the entrance to the Astro Orbiter queue. The Astro Orbiter is on the second floor but the ride queues are near each other.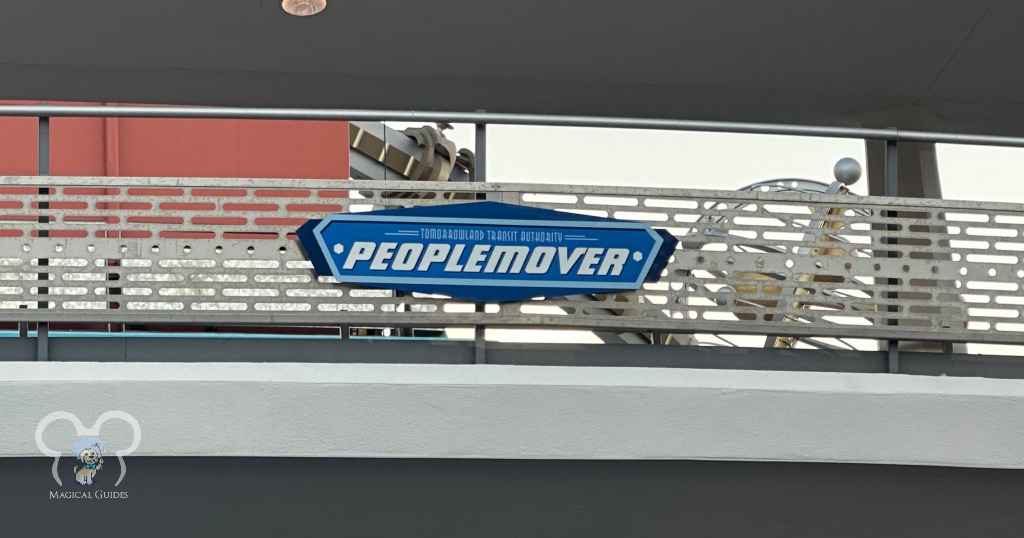 How long does it take to ride the PeopleMover?
Once you board the blue ride car, you can expect your leisurely voyage of Tomorrowland to last about 15 minutes. It travels about 7 miles per hour, so no seatbelts are available as you won't need them to stay safe.
PeopleMover Ride Experience
The PeopleMover is like a tour of the futuristic Tomorrowland. The ride goes through or around all the major attractions, such as Buzz Lightyear's Space Ranger Spin, and even inside of Space Mountain.
When Space Mountain is running, you'll be enveloped in total and complete darkness while listening to the sounds of guests enjoying the dips and turns of the high-speed roller coaster.
In the rare instances when Space Mountain is temporarily closed, you just might get the unique vantage point to see what Space Mountain looks like with the lights on! It's only happened to me once while riding the PeopleMover, but it was a moment I'll never forget!
Guests will even ride along the outside of the Carousel of Progress, another one of my favorite attractions in Tomorrowland. You'll also pass by architectural models of progress city.
This concept was dreamt up by Walt Disney and is the inspiration for Epcot. It was meant to be an innovative community of tomorrow, but unfortunately, Disney died before getting to see it come to life. This makes being able to see this model a special moment during the tour of Tomorrowland.
My favorite part of the PeopleMover attraction is when you pass Cinderella's castle. You can get great views of Tomorrowland while on this ride. However, the view of the castle while the sun is setting is unmatched. You can also try to time it out so that you pass the castle as the fireworks are going off at night.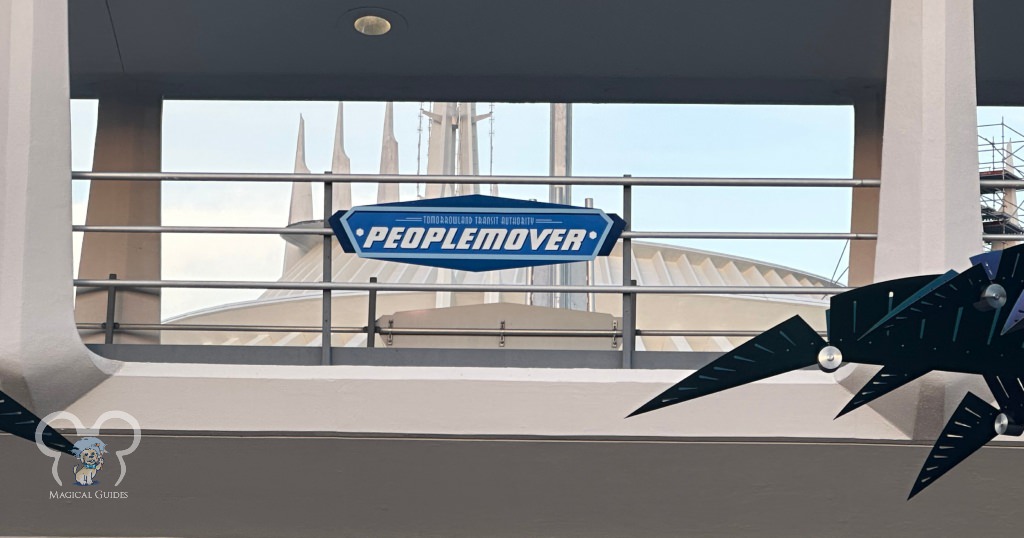 Who can ride the PeopleMover?
Luckily for families, this beloved attraction accommodates all heights and ages. Children under the age of 7 must be accompanied by someone 14 or older.
Due to the ride's easygoing pace, there are no advisories for people with health issues. However, you must be able to walk in order to get on the ride. This involves traveling up a relatively steep moving walkway.
You'll then have to board the vehicle from another moving walkway. Guests who are worried about this transfer can ask one of the Disney cast members for assistance. Typically, they should be able to stop the vehicle so that you can board the ride without feeling rushed.
Hidden Mickey Fun Fact
I always love the feeling of finding a hidden Mickey for the first time in the parks. If you're like me and enjoy searching for hidden Mickeys, be sure not to miss the one located inside the PeopleMover.
During one portion, your vehicle will pass by a woman with her head covered by a futuristic hair-styling device. Be sure to take a look at her belt to catch this ride's hidden Mickey.
Who is Mr. Tom Morrow?
While on the ride, you'll hear a woman's voice saying, "Paging Mr. Morrow. Mr. Tom Morrow." This creative play on words is a reference to Tomorrowland. Mr. Tom Morrow was part of an attraction called Flight to the Moon. It closed in 1975.
During the attraction, Mr. Tom Morrow spoke with a live Disney staff member about space flight. While the attraction did not last long, its legacy and the legacy of Mr. Morrow have left their mark on current Disney rides and attractions.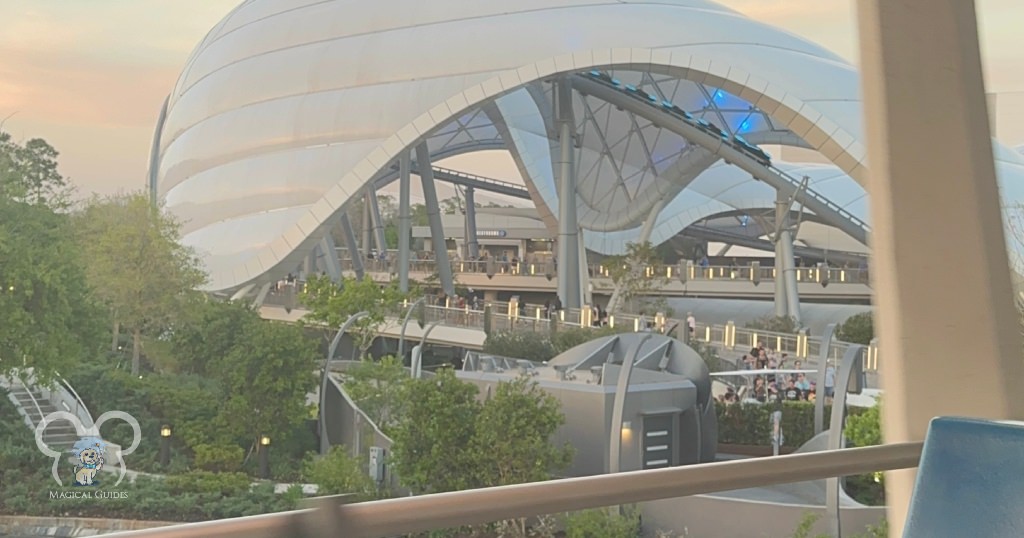 PeopleMover FAQ
Does PeopleMover have Lightning Lane?
The PeopleMover does not have a Lightning Lane. Fortunately, due to the nature of the boarding process, the wait time typically does not last long. Even if they were available, I wouldn't recommend using one of your Lightning Lanes on this ride.
Does PeopleMover have a height requirement?
There is no height requirement for the PeopleMover, making it perfect for small children.
Does PeopleMover offer rider switch?
Due to the lack of age and height requirements, there is no rider switch offered for the PeopleMover.
Does PeopleMover have a single-rider line?
Unfortunately, there is no single-rider line. Again, the line moves fairly quickly so hopefully, your wait won't be long.
Is PeopleMover part of early entry?
The PeopleMover is part of Magic Kingdom's early entry. Since this ride typically does not have a long weight, I recommend taking advantage of other rides around the theme park during this time.
Can I eat in the PeopleMover?
Unfortunately, no. There is no eating allowed on the PeopleMover, so be sure to enjoy your snack from the Lunching Pad before or after boarding.

Has anyone died on the PeopleMover?
Yes, on September 25th, 2022, Joseph Masters was on the PeopleMover when he suffered a medical emergency. He was taken to the Celebration Hospital, where medical staff pronounced his passing. Masters was suffering from a multitude of health conditions such as hypertension, and a large blockage of an artery was the natural cause of death for the elderly man.
So the next time you find yourself in the Magic Kingdom, make sure you don't miss out on this fun yet easygoing tour of Tomorrowland. The PeopleMover is one of the classic attractions, that I ride each time I visit Disney. Hopefully, you'll love it just as much as I do!