If you are planning a Walt Disney World birthday trip, there are so many great ways to celebrate in the parks and resorts. Today we're going to share a few of our favorite ways to plan a Walt Disney World birthday celebration. Whether you are traveling for a child's or an adult's birthday, you'll put a huge smile on the face of the person you are celebrating during your next trip.
Pick Up a Happy Birthday Button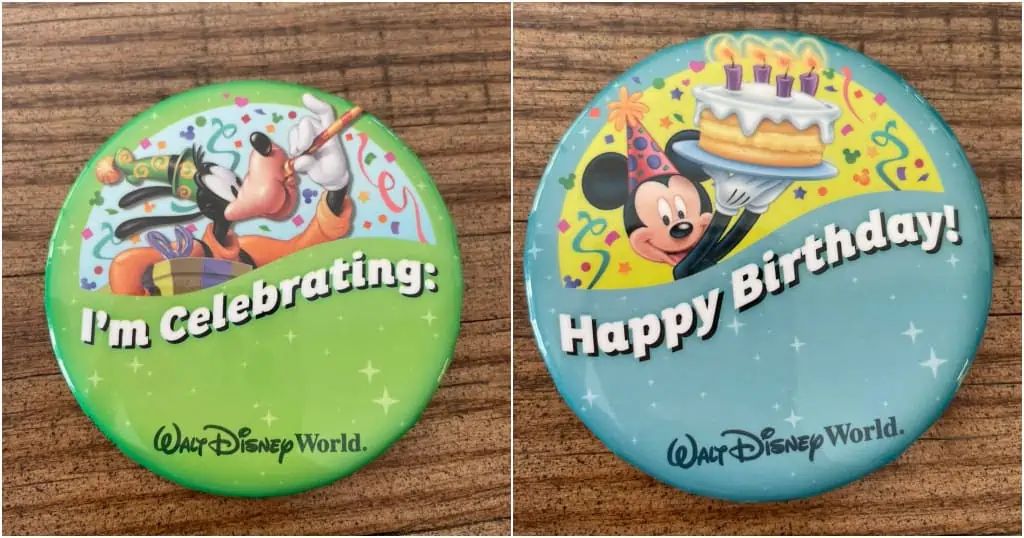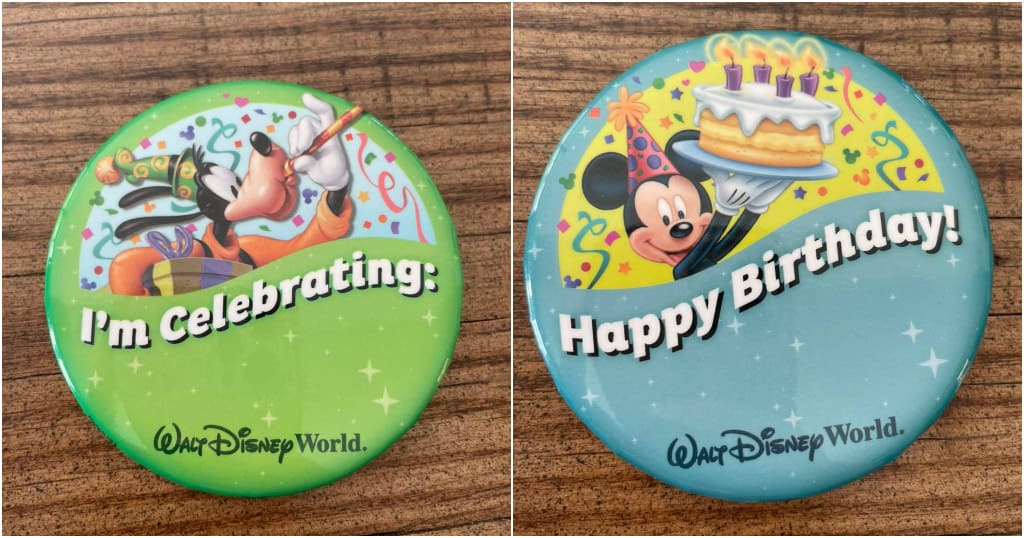 One of the best free things you can do for someone who is celebrating a birthday at Walt Disney World is pick up a free birthday button. You can get these at the front desk of any Disney resort or at Guest Relations in any of the theme parks. The name of the person you are celebrating can then be added to the button. It's a fun way to show everyone in the parks that you are celebrating a birthday and is an easy way to add a little more cheer to their day.
Order a Birthday Cake
No birthday celebration is complete without a birthday cake, which you can fully customize at Walt Disney World. You can order a cake to be delivered to your resort or have one with your meal at select table-service restaurants. You'll have the option to choose the size, engraving, and flavor of your cake, so you can make something that's truly unique to your celebrations. On top of that, we'd recommend checking out Amorette's Patisserie at Disney Springs, which offers some of the most beautiful cakes on property. This is a great place to pick up a last-minute miniature cake if you are planning a celebration in a rush.
One of the most popular cakes is the Mickey Mouse celebration cake, which is shaped to look like Mickey Mouse. It comes in chocolate or white chocolate, and you can add any message to the cake. One cake will feed between four and six guests and costs $39 per cake. This is added to your restaurant bill, and you can add it to your reservation in advance of your booking by visiting the restaurant's host podium. You can also try and order this on the day, which you'll need to discuss upon arriving at the restaurant. It's a fun way to end any meal, but there are only limited quantities available. Make sure you book in advance to avoid disappointment during a birthday trip.
Create an In-Room Celebration
Disney Floral & Gifts is the department that helps to bring celebrations to your resort room. Since 1971, their team has been helping to elevate the Disney experience for guests of all ages. They have a huge selection of products on offer, which are suitable for both adults and kids. You could create a celebratory basket based on someone's favorite Disney character or arrange a beautiful floral arrangement or gift. Kids will love their balloon bouquets, which are a fun way to celebrate their birthday. Before your trip, you can check out their offerings online or call a Dream Maker to discuss your requirements. Deliveries are made directly to your resort and can be placed for any day of the week. It's a great way to surprise someone upon their arrival at Disney and will start the trip off in style.
Host a Birthday Event
Are you looking to host a once-in-a-lifetime celebration for someone in your family? If the answer is yes, then work with Disney Meetings & Events to plan your upcoming birthday celebration. You can hold a birthday party at various locations in the theme parks and resorts, and the sky is the limit when it comes to some of these events. You've no doubt heard in the past about celebrities renting out the theme parks, but it's up to you how far you go when planning a birthday celebration. You can be sure that Disney will take care of you and your family throughout your trip to make this a birthday you'll remember forever.
Birthday Hats and T-Shirts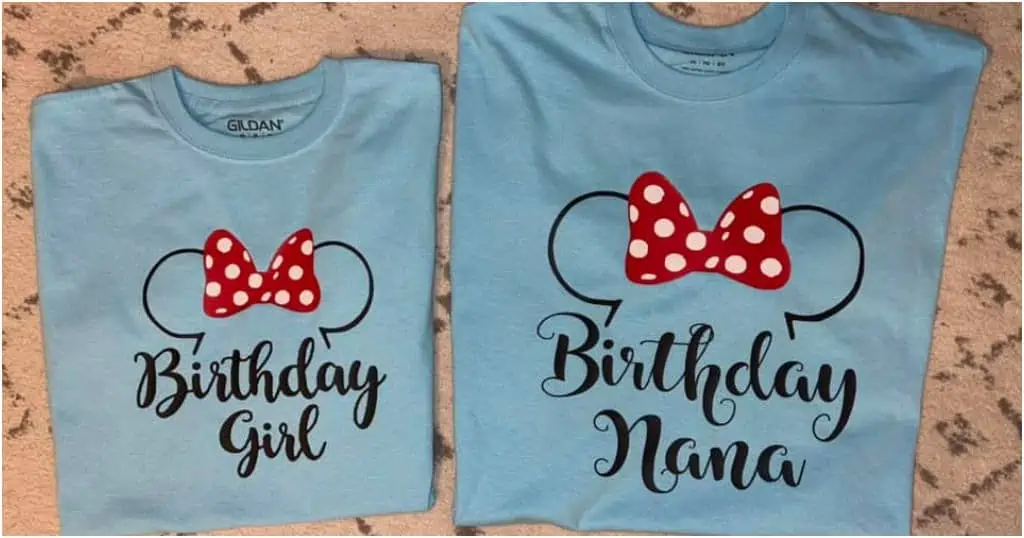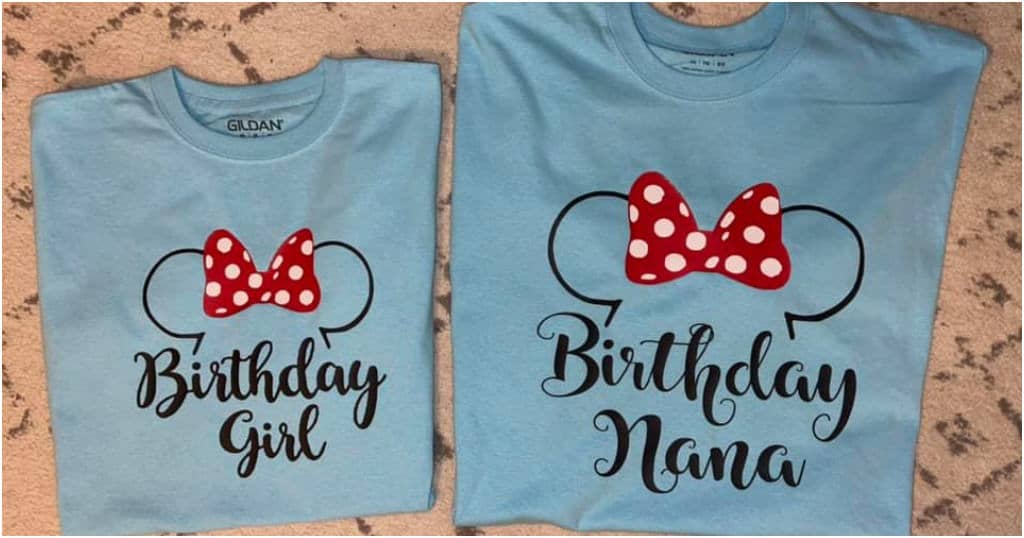 For anyone who wants more than just a birthday button, consider getting one of the sets of birthday ears from the Disney parks. You'll find these in many of the stores on property, and they are a fun way to bring a little more Disney magic to your trip. Before your trip, you could also consider getting birthday t-shirts printed, which will attract more attention to your party. These will make for some fun photos on your upcoming trip and draw even more attention to the birthday boy or girl in your party. We always find the Disney cast members to be excellent when it comes to celebrating birthdays, and you can be sure you'll be greeted throughout the day.
Character Dining
A child's birthday at Walt Disney World wouldn't be complete without meeting some of their favorite Disney characters. While the character dining experiences aren't yet what they used to be following the recent pandemic, there are still some great options on offer. For a special character breakfast, we recommend Topolino's Terrace at Disney's Riviera Resort or Chef Mickey's at Disney's Contemporary Resort. In the parks, consider Chip 'n' Dale's Harvest Feast in Epcot's Garden Grill or Hollywood & Vine in Disney's Hollywood Studios. One thing to keep in mind with these meals is that you will need to make sure you book them well in advance of your trip. Be online at the 60-day mark so that you don't miss out on a character meal for a birthday vacation.
Adult Dining Experiences
While kids will love celebrating their birthday with a character meal, there are some better options for adults who are looking for something a little fancier. California Grill at Disney's Contemporary Resort is one of our top picks, and you'll enjoy incredible views of the fireworks if you time your meal right. At the Grand Floridian, we'd recommend Narcoossee's, which also offers excellent views over to the fireworks at night. There are so many great dining options throughout the parks and resorts, so it's all about finding one that fits the tastes of the person you are celebrating. Make sure you book in advance for any of these though, especially if you want to time your meal with the fireworks.
Fireworks Dessert Parties
End your birthday in style with a fireworks dessert party at the Magic Kingdom. With the recent addition of the Disney Enchantment fireworks spectacular, these parties have once again returned to the Magic Kingdom. For the 50th anniversary, there are three different parties to choose from, where you can dine before, during, or after the fireworks. This is an amazing way to guarantee a good view of the fireworks, so you don't have to spend hours waiting around on your birthday. Adults will appreciate the unlimited alcohol that's included with the parties and the endless sweet treats you can enjoy. While this won't replace a dinner for most people, it's a good way to finish off a birthday to remember.
Disney VIP Tours
Are you really looking to splash out on your birthday celebrations this year? If you are short on time but money is no issue for your next trip, a Disney VIP Tour could be the way to go. These tours offer you a private VIP guide for the day, who will escort you between attractions so that you can skip the line. You'll be able to get so much done in a day, allowing you to ride all of the hottest attractions in the resort without a wait. There is a seven-hour minimum for these tours, and they start at $425 per hour. While it's not the most budget-friendly option on our list today, you'll find that it will make for a birthday that you'll remember forever.
Specialty Cruises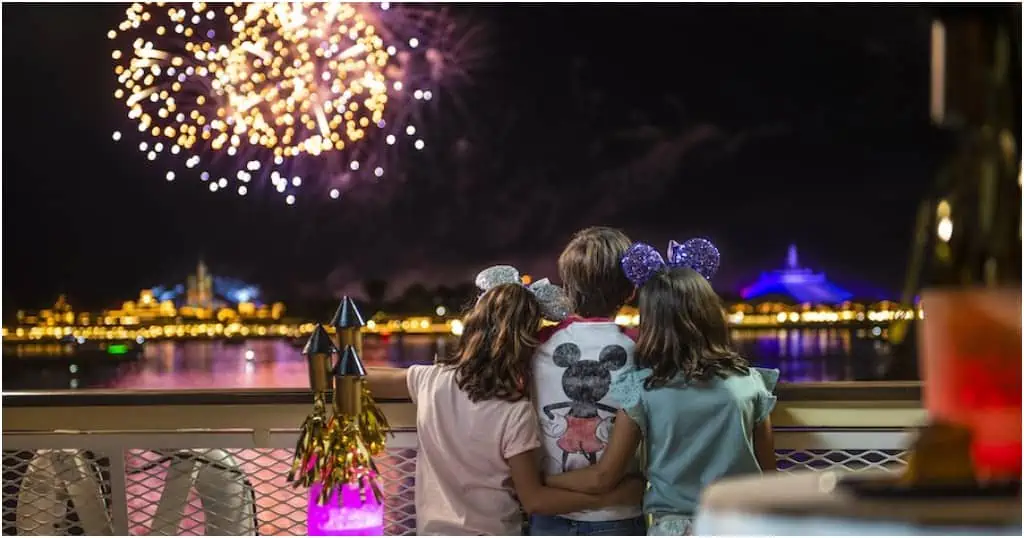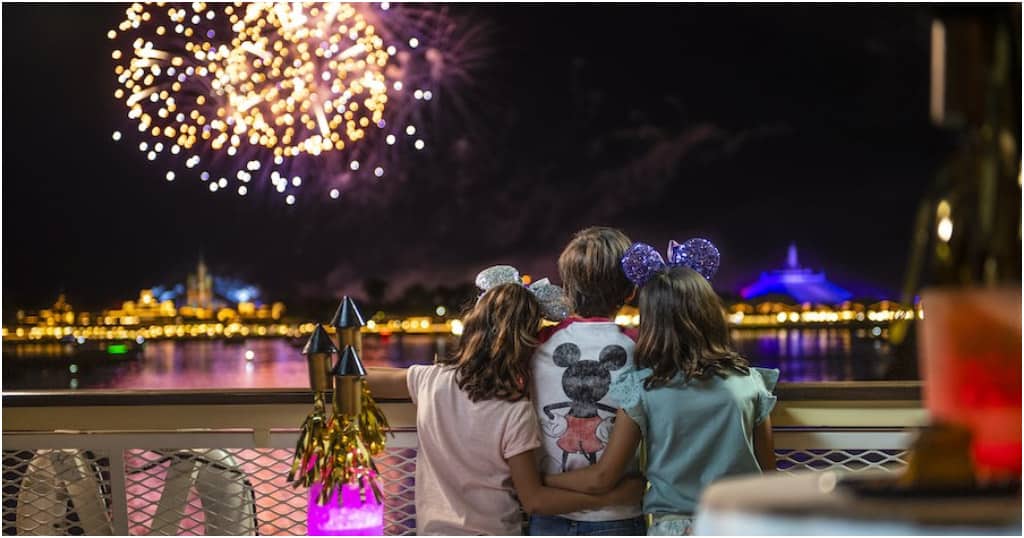 Another great experience for anyone who loves fireworks is one of the specialty cruises. Choose between Disney Enchantment or Harmonious, which you'll be able to view directly from the water. Your chartered boat will take you out on the waters before stopping to admire the fireworks with the audio piped into the boat. There are many different departure points to choose from, so you can be picked up directly from your Epcot or Magic Kingdom resort. On top of that, you'll enjoy snacks and soft drinks on your journey. Festive balloons and banners are also included, so it's another great way to finish off a day in the parks. Make sure you book up well in advance, as spaces are very limited for these cruises.
Relaxing Birthday Ideas at Walt Disney World
We understand that not everyone's idea of a fun birthday is rushing around the theme parks. The good news is there are some other great ways to spend your birthday if you don't fancy being in the parks on that day. Treat the one you are celebrating to a spa day or head to a water park if they fancy something more adventurous. You could spend the day enjoying a shopping spree in Disney Springs, followed by a delicious meal or drinks at one of the many bars here. A resort day is also another fun idea for a birthday, where you can enjoy sitting by the pool or dining in great restaurants. It's all about finding what works for you and your family to make the most of your celebrations.
Celebrate Every Day
A Walt Disney World birthday doesn't necessarily need to be celebrated on the day of your birthday. Not everyone has the freedom and flexibility to travel on their birthday, and this is something everyone at Disney understands. You can enjoy almost any of the activities we shared above, even if it's a week or two away from your birthday. If you received a trip for your birthday gift, make sure you still add on a few special experiences to celebrate this special moment in your life.
No matter your budget for your upcoming Disney birthday trip, you'll find there are many ways to celebrate with your family and friends. We recommend adding at least one of these special experiences onto a birthday trip in order to create memories you'll treasure forever with your loved ones this year.