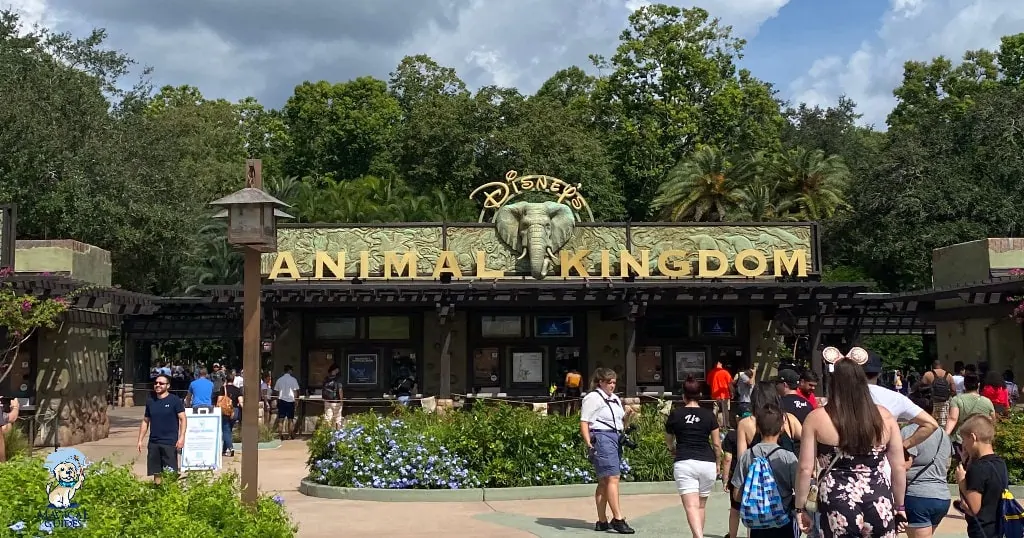 Disney's Animal Kingdom is a theme park full of lush nature, amazing animal trails and thrilling rides. This is the biggest of the Disney World parks and contains a fantastic mixture of rides, shows and animal encounters.
Animal Kingdom is also home to the spectacular Pandora: The World of Avatar. Become fully immersed in the stunning and otherworldly landscape of Mo'ara Valley and enjoy some of the most popular rides in the whole of Animal Kingdom before dining on unique foods and stunning drinks.
Journey through Africa and Asia and marvel at the sights and sounds of these lands. See The Festival of the Lion King show, take a safari journey to spot some incredible animals, be thrilled on Expedition Everest and come prepared to get wet on Kali River Rapids!
Hop abroad the Wildlife Express Train to get to Rafiki's Planet Watch where you can learn more about the animals, conservation and Disney's animal care program. You can also learn to draw classic Disney characters here at The Animation Experience!
Don't forget to stop by Dinoland U.S.A to experience how life was back in prehistoric times! Take a photo with Dino Sue before enjoying a ride on DINOSAUR.
You also cannot miss the iconic Tree of Life. Not only does this gigantic tree sit in the middle of the park, making it a handy point to navigate your way around the park from, it is also the home to the It's Tough To Be A Bug! show. Be sure to take a close look at The Tree of Life to see all the different animals carved into this impressive work of art.
With so much to explore to get the most out of your day at Animal Kingdom you may want to rope drop this park. This will allow you to have extra time in the park that many people don't know about! So what exactly is rope drop and how can this insider tip help you maximize the magic during your visit?
What is Rope Drop?
Rope drop is a Disney term for being at the park when the gates open. People in the know understand the secret is that the gates usually open before the listed time! The official opening time is when the rides start operating, not when the park opens. Knowing this unpublished piece of information is the best way to get the most out of your day at Animal Kingdom!
The gates to Animal Kingdom will usually open between 15 to 30 minutes before the listed opening time to allow people to make their way through the park to get to the rides for when they officially open.
The term rope drop comes from a time when guests would be allowed into the park and the cast members would hold up a rope to stop guests from going into areas of the park that weren't yet open. Although the rope is now very rarely used the term has forever become part of Disney's lexicon.
The opening hours for Animal Kingdom vary throughout the year but usually the park opens at 8am or 9am. Be sure to check out the Disney World website before your trip to see the opening hours for your visit.
Rope Drop For Disney World Resort Guest
In 2021 Disney introduced Early Park Entry for their resort guests. People staying in a Disney World Resort can now officially enter the parks 30 minutes early. This is available in every park, every day!
This new system has replaced rope drop and has become an unofficial version of rope drop.
30 minutes doesn't seem like a lot of time but the benefit to this is being in the park before day guests can enter. This means you can head straight to the rides you want to enjoy first and be some of the first people in the queue before other people can even enter the park! This gives you a massive advantage.
With the rides being open for resort guests only you may even be able to get on some rides and have ridden them before the park even opens to everyone else for the day!
To truly make the best use out of the extra time in Animal Kingdom be sure to arrive 30 to 45 minutes before Early Park Entry so that you can be close to the entrance when the gate open to be some of the first people in the park for the day.
Rope Drop For Visitors Not Staying in a Disney Resort
With the introduction of Early Park Entry there is no longer a way for people not staying at a Disney World Resort to rope drop. But you can still get ahead of everyone else by arriving early!
Although you cannot enter the park until the official opening time you can get through security and start queuing at the gate to make sure you are one of the first people in the park once day guests are allowed in. This is the new way to rope drop if you are staying off-site.
Using this strategy will save you lots of time and will get you ahead of other people who plan to arrive once the park opens.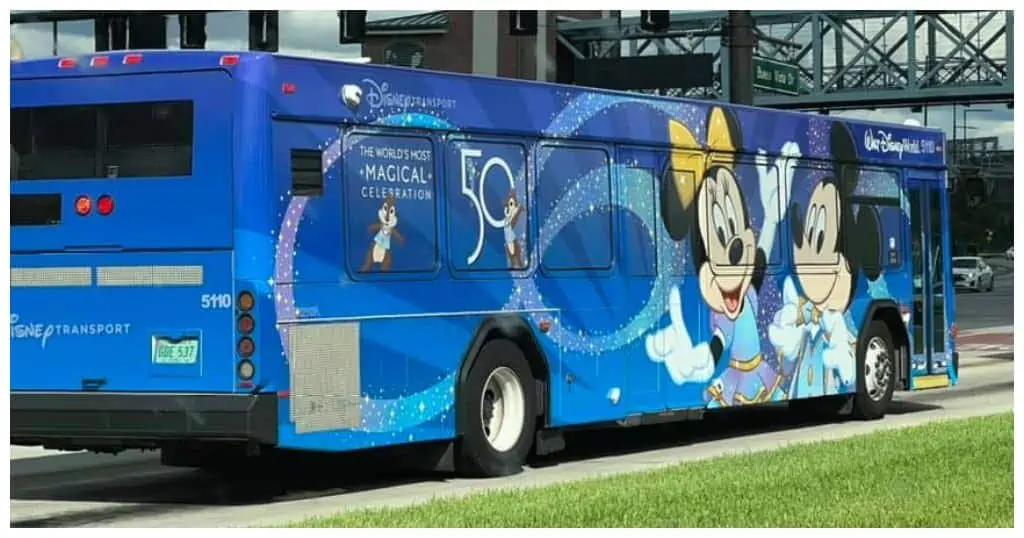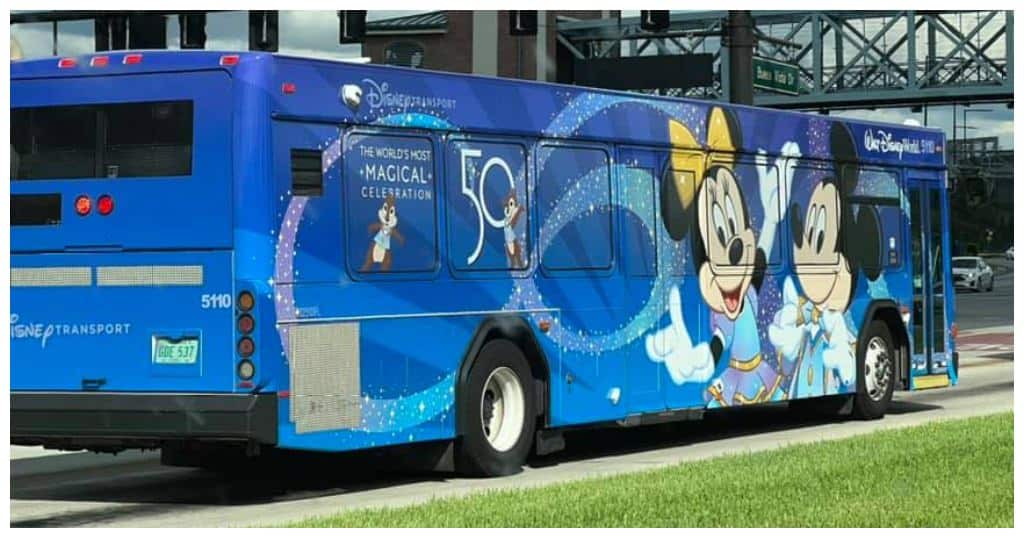 Getting To Animal Kingdom For Rope Drop
If you are staying at a Disney World Resort you can make use of the complimentary transportation and get a bus to Animal Kingdom. Animal Kingdom does not have any other transportation options so taking the bus is the only way to get there. This can mean buses are busier than to some of the other Disney World parks as there are no other means for people to get to this park from their resort.
Disney buses start around one hour before the park opens. Be sure to arrive at your resort bus stop early as the buses can get full, particularly for people wanting to rope drop Animal Kingdom. Aim to arrive at the bus stop around 20 to 30 minutes before the first bus of the day to ensure you get a spot on it.
If you don't manage to get the first bus, don't panic. The buses do run quite frequently so it should not be too long until the next one arrives!
If you will be driving to Animal Kingdom the car park opens around one hour before the park opens. Try not to arrive too early before this as you may have to wait at the booths where you pay for your parking or may even be turned away and asked to return once the car park is open for
If you will be getting a taxi to Animal Kingdom you can get dropped off around 45 mins to 1 hour before the park opens.
Why Should You Rope Drop?
The top reason to rope drop is to be some of the first people to get into the queues for the most popular rides! Not only can this help cut down your queue time it can also save you money as you may not need to pay for Individual Lightning Lane Passes or Genie+.
Rope Drop also gives you extra time in the park with the best part being that other people don't even know this is possible!
Another big reason why rope drop is a great strategy is that you can save a lot of time, and get ahead of the crowd, by walking from the transportation, going through bag check and then getting close to the front of the gates ahead of opening time.
Many people will aim to arrive at the park when the gates open as they believe this is what the opening time means. If they arrive at Animal Kingdom at 9am they then need to walk from the transportation and go through security which can add 20 to 30 minutes.
By arriving early you can get all this out the way and you will be at least 20 minutes ahead of everyone else, which results in you having extra time in the park before it is even officially open!
People will start queuing from around 30 minutes to an hour before official opening time to be some of the first people in the park so be sure to factor this in.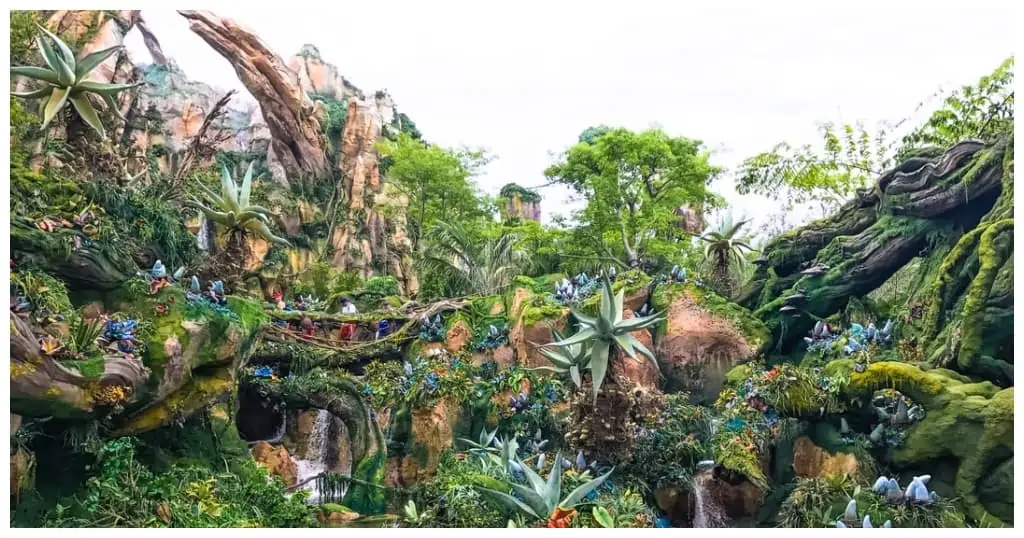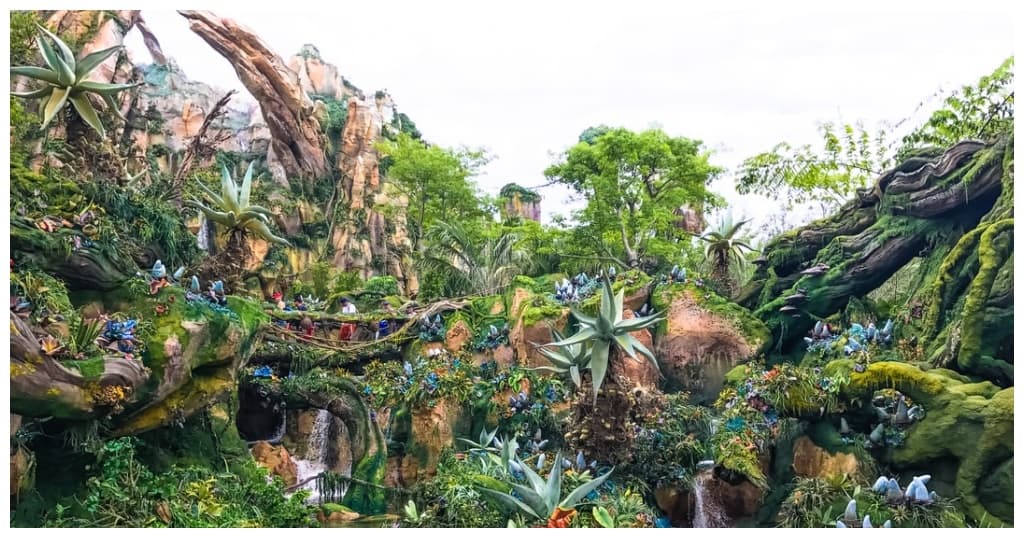 Top Tips For Rope Drop at Animal Kingdom!
Some of the best attractions to head to first during rope drop are Flight of Passage, Expedition Everest and Kilimanjaro Safari. These rides get the biggest queues so with rope drop you can get ahead of the crowd and should be able to queue for these attractions with a shorter queue time.
Flight of Passage is the most popular ride in Animal Kingdom, and one of the most popular in Disney World, and still draws queues that are multiple hours long. If your plan is to rope drop Flight of Passage then knowing how to get there beforehand will help you massively!
Once you enter Animal Kingdom walk forward until you come to the Tree of Life. You will then want to take the path on the left that leads to Pandora.
Expedition Everest is another super popular ride and is fantastic for rollercoaster enthusiasts! Expedition Everest is the opposite side of Animal Kingdom park to Flight of Passage so the best strategy is to choose which of these rides you want to rope drop and head straight for that.
If Expedition Everest is the one for you when you get to The Tree Of Life take the path on the right that leads to Dinoland U.S.A. You will follow this path around, keeping the lake and Kite Tails theatre on your left side. If you follow this path you will come to Expedition Everest!
Kilimanjaro Safari is a highlight to most people's visit to Animal Kingdom and is not to be missed! It is recommended to take a trip on this safari early in the day when the park first opens or later in the day as the sunsets as these times are the cooler parts of the day so the animals tend to be more active. This will mean you get the best safari experience as there will be so many animals to see roaming around!
Kilimanjaro Safari is located right at the back of the park. When you get to The Tree Of Life follow the path that leads to the left-hand side of this landmark and continue walking forward towards the back of the park. This is where you will find the entrance to Kilimanjaro Safari.
In Fall 2021 Disney World introduced Genie+ and Individual Lightning Lane Passes. These two new systems allow you to pay to skip the queue.
Genie+ costs $15 a day, per person, to join the shorter Lightning Lane queue for up to 40 attractions across all four Disney World parks. The rides and attractions in Animal Kingdom that are included in Genie+ are:
Celebration of the Festival of the Lion King
DINOSAUR
Feathered Friends in Flight!
It's Tough to Be a Bug!
Kali River Rapids
Kilimanjaro Safaris
Naʻvi River Journey
The Animation Experience
Purchasing Genie+ may change your rope drop plan. If you have managed to get a return time for one of the rides listed above you will then want to head to a different ride to take advantage of the shorter wait time at rope drop. It's a win win situation and can help you get the most out of your day!
If you have bought Genie+ one of the most popular attractions to try to get your first pass for is Kilimanjaro Safari. If you have been able to get a reservation for this then head to Flight of Passage, Expedition Everest, Navi River Journey, Kali River Rapids or DINOSAUR during rope drop to get on these rides with shorter queue times.
Some people will choose to purchase an Individual Lightning Lane Pass to cut the long wait times. Individual Lightning Lane Passes are for the 8 most popular rides at Disney World that aren't included in Genie+. The two attractions in Animal Kingdom that you can purchases these for are Flight of Passage and Expedition Everest.
Individual Lightning Lane Passes can be purchased per ride. You do not need to buy Genie+ to buy these passes, you can just buy them on their own.
Individual Lightning Lane Passes are great for your 'must do' rides. Purchasing one of these will make sure that you can ride your favourite ride without needing to queue for hours to do so.
If you have purchased Individual Lightning Lane Passes for Flight of Passage or Expedition Everest the best rope drop strategy is to use your extra time in the park to head for other popular attractions such as Kilimanjaro Safari, Navi River Journey, Kali River Rapids and DINOSAUR.
You do not need to buy Genie+ or Individual Lightning Lane Passes to have a fantastic time at Animal Kingdom! These are just optional extras for people who would like a shorter queuing experience. One of the big benefits of rope drop is that you can head to the rides that draw the biggest wait times and be one of the first people in the queue, which reduces the time you spend waiting. This can mean you do not need to spend out on these features. Not only can rope drop save you time, it can also save you money!


If rides aren't your thing then be sure to visit the animal trails during your bonus rope drop time to see the animals in the cooler time of the day. This is when they are more active and easier to spot! Just like us humans when the Florida sun is at its hottest they like to retreat to shadier and cooler areas, so early in the morning is a great time to be a wilderness explorer and see the awesome animals at Animal Kingdom!
If you get to the park first thing in the morning for rope drop this is also a great time to take photos when the parks are quiet. Animal Kingdom is a really beautiful Disney Park with lots of amazing photo spots to take photos to keep as memories of your visit.
To start your day off the Disney way consider an early breakfast reservation. You can fuel up at the incredible Boma in Animal Kingdom Lodge, just a short bus ride away, which is a buffet packed full of incredible African and American fare. You can also dine in the Rainforest Café, which is located right at the entrance to Animal Kingdom! Both of these locations are close to the park and are a great way to start your day!
Animal Kingdom is one of the most unique and spectacular parks at Disney World. Now you know all about this insider tip, what is the best way to rope drop and how to get the most out of your day at Animal Kingdom you can go and experience your best day ever!
Read More: Guide to Rope Dropping EPCOT in Disney World
Read More: Guide to Rope Dropping Hollywood Studios in Disney World
Read More: Guide to Rope Dropping Magic Kingdom in Disney World