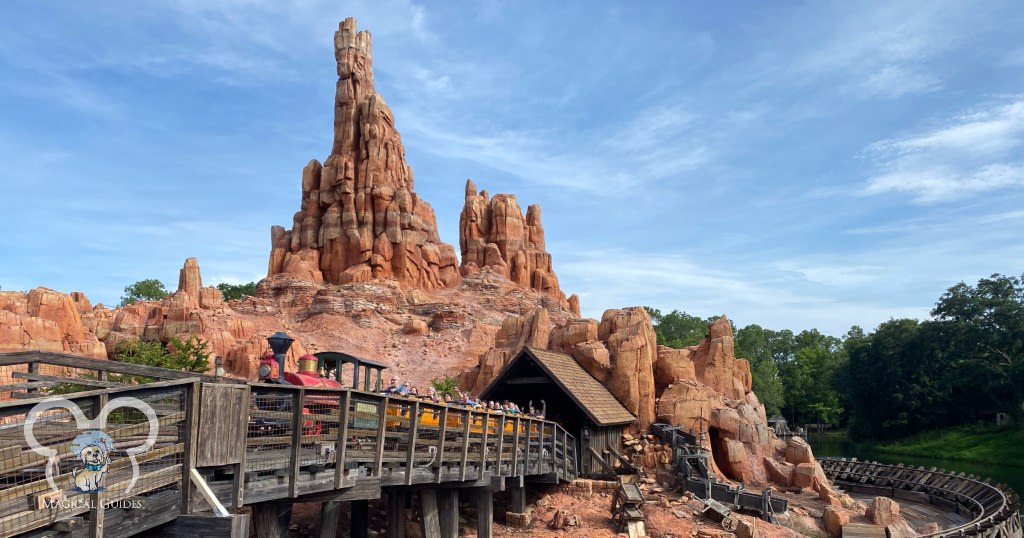 Big Thunder Mountain Railroad is not a very scary roller coaster. Though it looks somewhat large and intimidating from outside the ride, once you get a closer-up view of the queue, you'll see that it isn't too scary for most riders.
Typical large and scary coasters feature high speeds, big drops that can cause motion sickness or even loops and inversions to create a truly thrilling experience. Big Thunder Mountain doesn't have any of these features and therefore isn't very scary for being a roller coaster.
Does the Big Thunder Mountain Railroad have drops?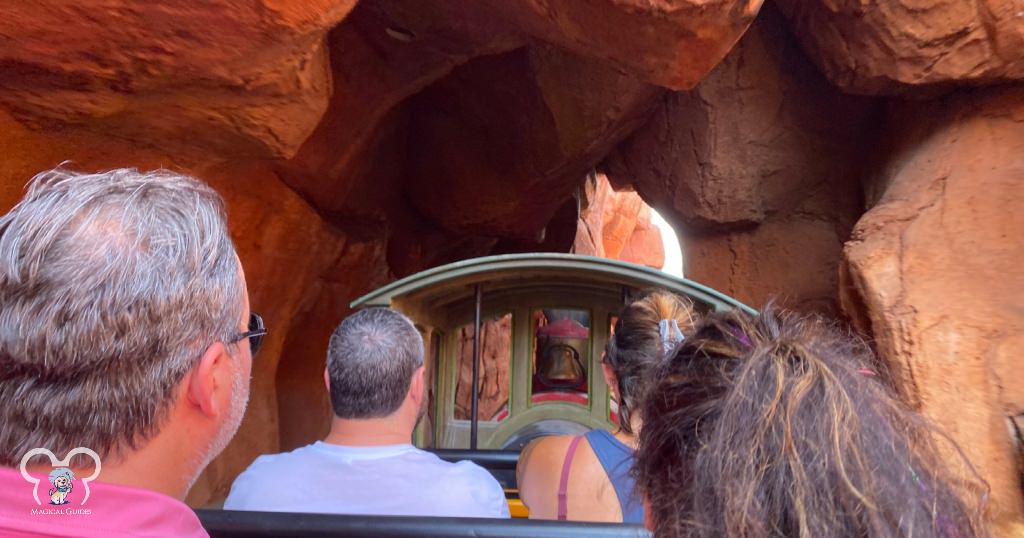 Big Thunder Mountain Railroad does not have any large drops and only a couple of tiny ones. Instead of starting out big, it has 3 different lift hills which keep riders near the same height most of the ride. It maintains its speed through tight turns, so it doesn't need any big drops!
Does Big Thunder Mountain Railroad take your picture?
The ride does not have any pictures while you're on the ride, so you only have to worry about having fun! It does, however, feature a couple of great photo locations at the exit of the ride, so your family can still snap a great photo right in front of the attraction.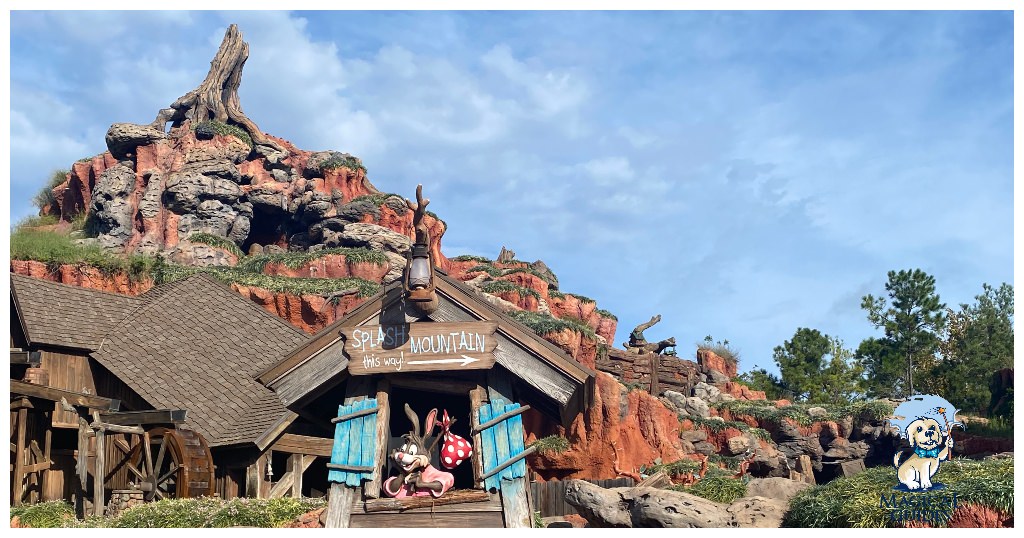 Its soon-to-be new Frontierland partner Tiana's Bayou Adventure (replacing the beloved Splash Mountain), will surely maintain its on-ride picture during the big drop.
Is Thunder Mountain bumpy?
Big Thunder Mountain had its official opening all the way back in November of 1980 (though it was operational since September) so it has a few years to it. It is somewhat bumpy and can swing you from side to side in the mine car as it rounds tight turns.
If you're worried about bumpiness due to neck problems, know that any roller coaster is tamer when you sit in the front of the train instead of the back of the train.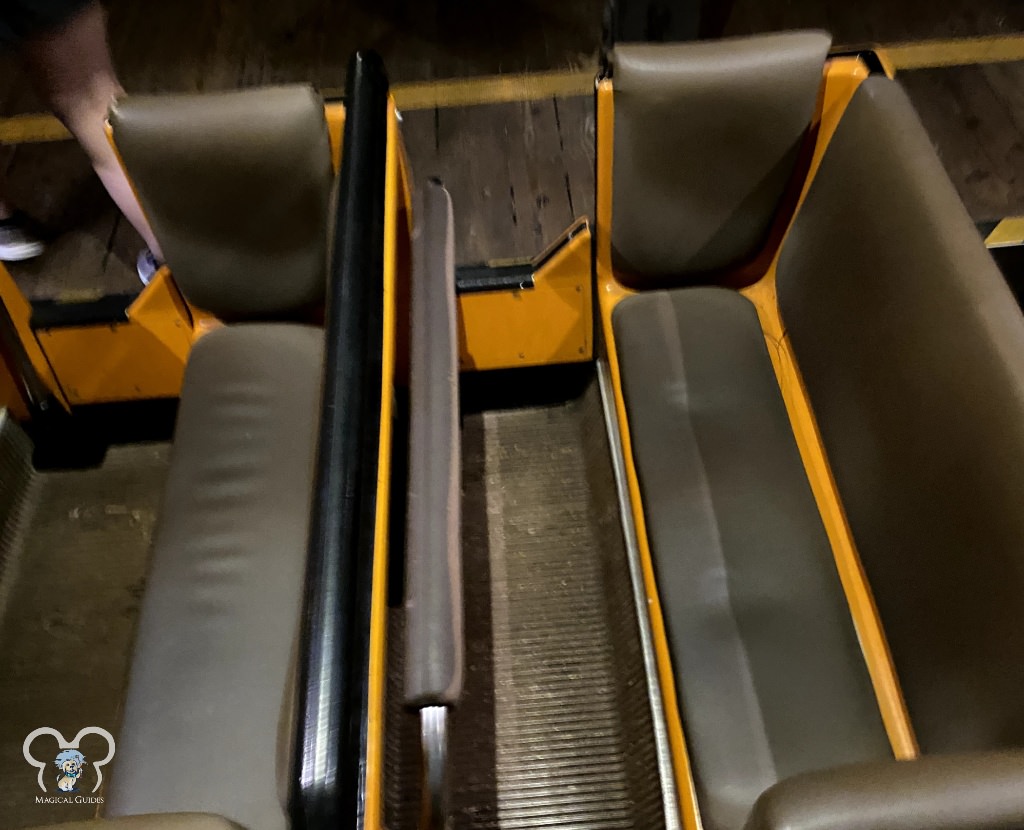 That's because it's leading the way down the track, instead of getting pulled around like the back cars are! You can always make a request to the Cast Member loading the vehicles when you tell them the number of people in your party. Ask nicely for the front or back and they'll be happy to accommodate you!
Is Thunder Mountain a rough ride?
Big Thunder Mountain is overall a relatively tame ride, but is a bit rough for Disney standards. Disney always posts extensive warnings about being in good health and not have high blood pressure, heart, back, and neck problems to ride, but you should evaluate it for yourself.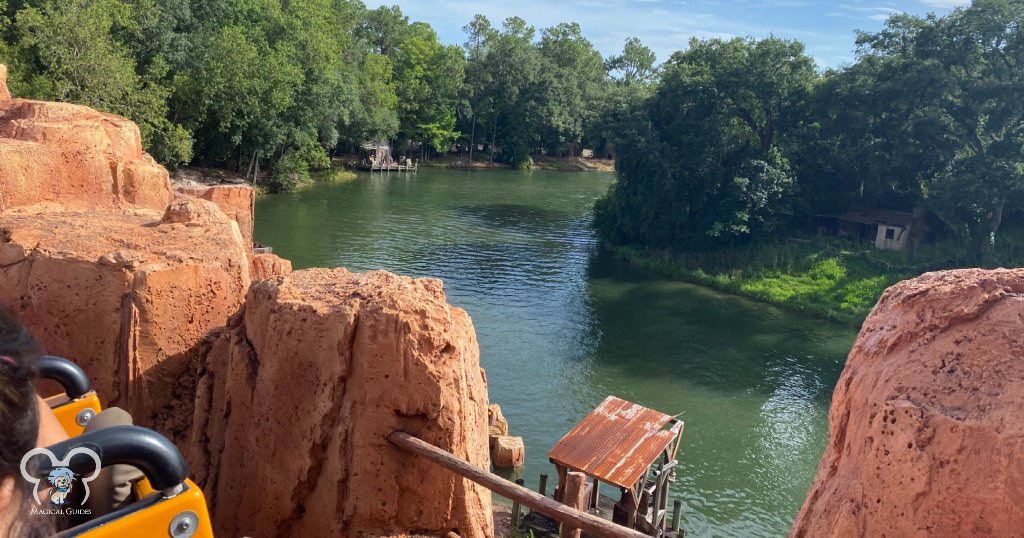 The ride is a bit bumpy, but doesn't have anything crazy – it is Disney after all. I've ridden countless roller coasters, from super coasters to old wooden style rides, and can tell you that the only people who should avoid riding Big Thunder Mountain are expectant mothers and those with serious health problems.
If you're focusing on having fun instead of being anxious and tensing up, even those with chronic nagging issues should be able to ride without too much of a problem. Be sure to weigh the pros and cons, though, since you don't want to hurt yourself (especially at the beginning of a busy trip).
What is the Big Thunder Mountain based on?
Big Thunder Mountain is based on an original concept from Disney Imagineers and primarily designed by Disney legend Tony Baxter. Mark Willis and Marc Davis also contributed to the ride, which was spurned from ideas of a Western River Expedition experience planned as a possible attraction for the Magic Kingdom.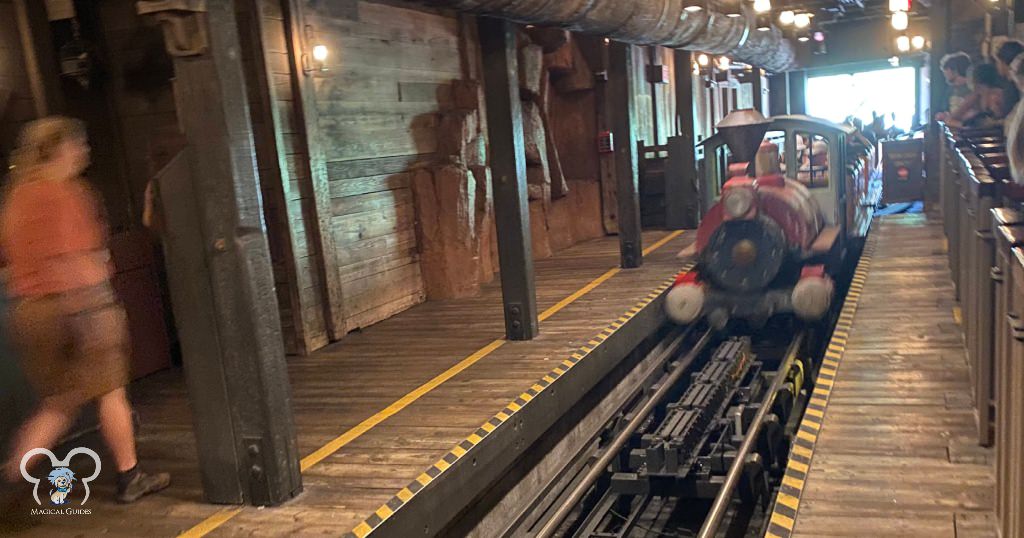 That idea eventually turned into Frontierland and Big Thunder Mountain Railroad after many components were used in the creation of Pirates of the Caribbean.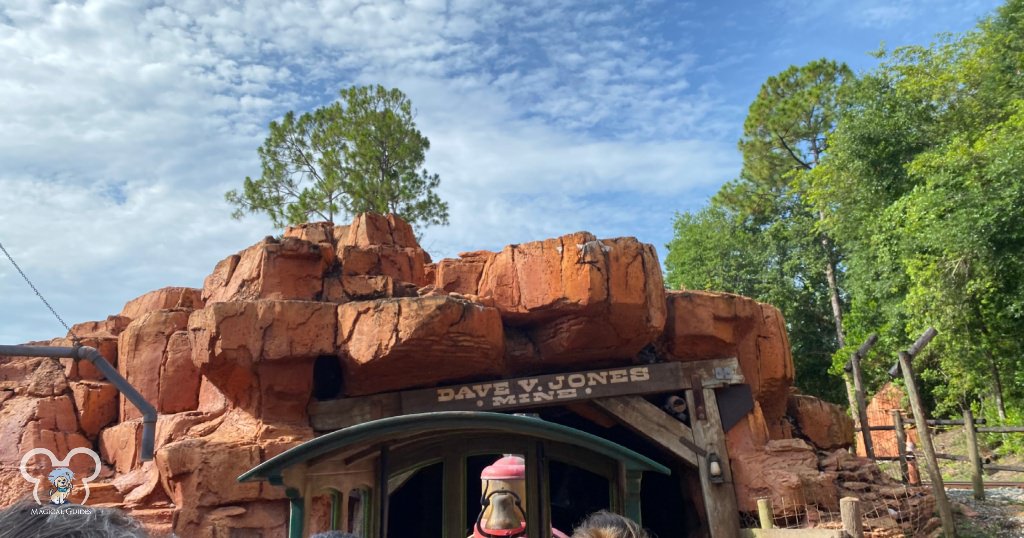 The ride's story is also completely original. As legend has it, the town of Tumbleweed was suddenly prosperous after gold was discovered in the mine tunnels in the 1850s. Suddenly, the town was full of gold rush fever, and miners flocked to the town for their chance to dig up gold.
The Big Thunder Mining Company ran the operations, but after a sudden flash flood, the town was abandoned after residents left. Legend was that the mine cars still moved on their own, and you, the rider, get to hop on one for the "wildest ride in the wilderness." You'll zip through the caverns and caves of the mines and be smiling the whole time!
Is Big Thunder Mountain Railroad scarier than Space Mountain?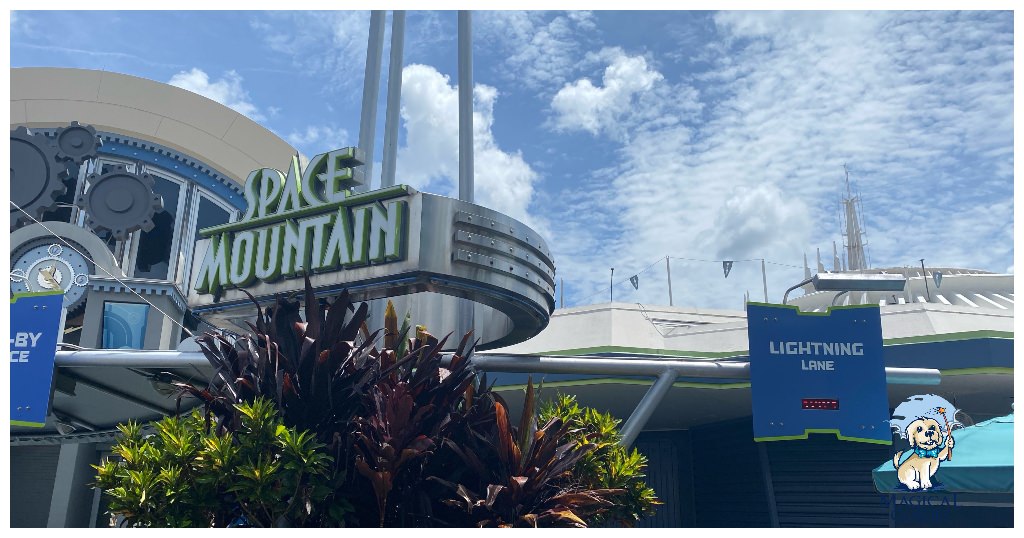 In my opinion, Big Thunder is a lot scarier than Space Mountain. Though Space Mountain is actually slower than Big Thunder Mountain (a top speed of 23 miles per hour vs 35 mph per hour), the darkness and wind effects make it more of a scary ride. Space Mountain also has even tighter turns since the rocket ride vehicles are only one person per row, which adds to the excitement of thrill seekers.
Is Big Thunder Mountain Railroad for kids?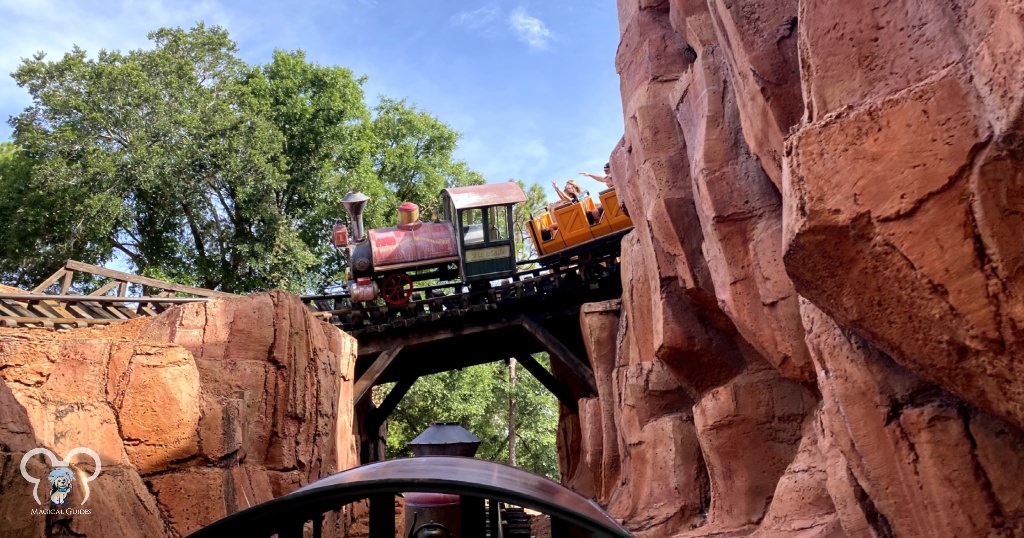 Definitely – as long as they can cover the 40 inch height requirement. If your child seems timid at the thought of roller coasters, a great way to get them to ride and have fun is to ease them into it. Start small, and move up!
Seven Dwarfs Mine Train (also located in Disney World's Magic Kingdom) is a great ride to start with. It's similar to Big Thunder, but is a bit more smooth, with the seven dwarfs and gems to look at instead of mining equipment, dynamite, and dinosaur bones. If they like seven dwarfs, they'll surely enjoy Big Thunder!
From there, Space Mountain is another step up, and then you can even try out Expedition Everest at Animal Kingdom, Tron at Magic Kingdom, or even Rockin' Roller Coaster at Disney's Hollywood Studios.
Is Big Thunder Mountain the same as Space Mountain?
The two roller coasters are completely different rides but utilize a lot of the same elements to make them exciting. Both feature tight turns and up and down movement, but Space Mountain is in the dark and takes it to a little bit more of an extreme.
Is Big Thunder Mountain worth it?
Big Thunder Mountain typically has relatively short lines compared to other big-name attractions in the parks. While Seven Dwarfs Mine Train is sure to have extremely long lines all day, Big Thunder Mountain stays tamer and even has very low waits in the morning and later at night.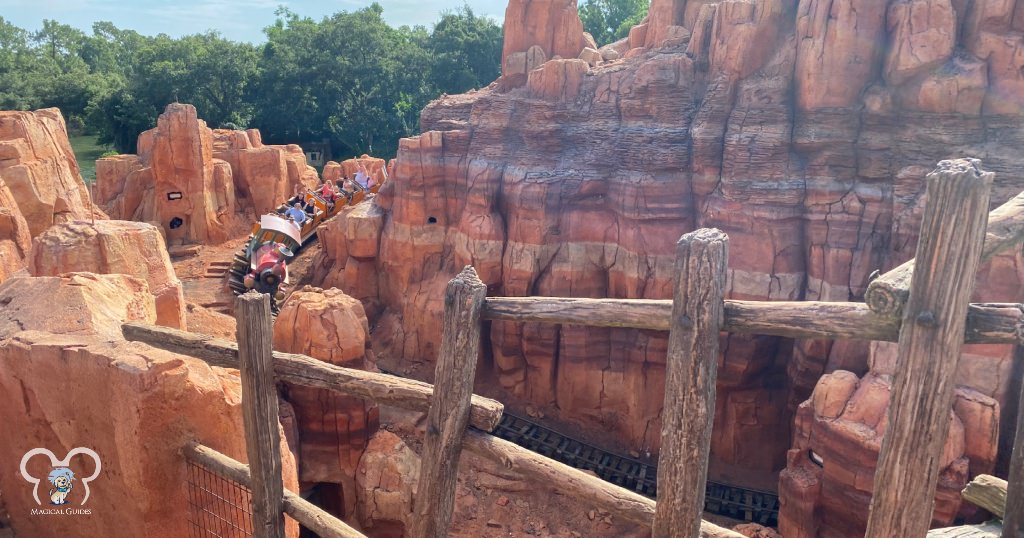 The ride is super fun, and the theming of a runaway mine train speeding down a rickety track makes it even better. It's an excellent mix of thrill and scenery and a ride the whole family can enjoy together. Given its fun, it is a ride you can even enjoy more than once during your day! Keep an eye out for an opening on the Genie+ app and select if for a bonus Lightning Lane later in the day!
The ride is a completely different experience at night, so if you're staying for long hours or skipping the fireworks (not recommended), it can be lots of fun! There's a reason why the ride has a version in Orlando at Magic Kingdom, Disneyland Paris, Disneyland California, and Tokyo Disneyland – it's because it's an awesome ride!