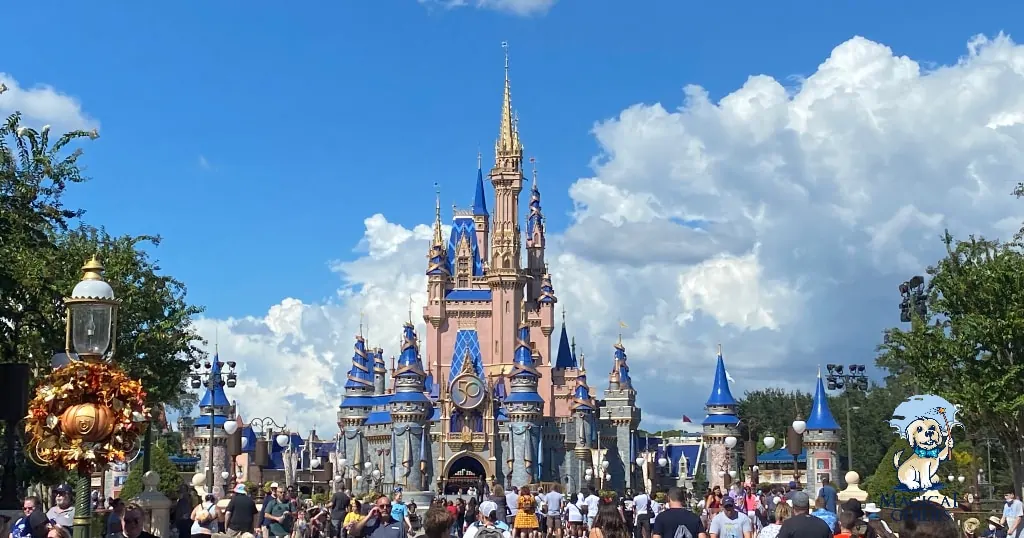 (Photo by Bayley Clark
Visiting Walt Disney World is unlike going to your local amusement park. If this is your first Disney trip, you might wonder why booking a hotel and purchasing park tickets is so challenging. Those who have previously taken a trip to Disney most likely understand what I'm talking about. You must plan ahead of time to enjoy your Disney vacation.
There are quite a few factors to consider. You will want to determine the best time of year to visit. Are you more concerned about crowds or finding the best deals? Are you looking for a low-cost resort or a stay at one of Disney's deluxe luxury hotels? What about transportation? What are the options for traveling around the resort? Did you know that you will need park reservations in addition to hotel reservations? Will you also require dining reservations, or will counter-service restaurants satisfy your family? What exactly are Magic Bands, Memory Makers, Park Hoppers, and Genie+, not to mention Lightning Lane passes?
As you can see, planning a visit to meet the Mouse can be pretty intimidating. Working with a Disney travel agency is, therefore, the best option. Not just any travel agent will not suffice; instead, you must use a Disney Travel Planner. They have graduated from the Disney College of Knowledge and are incredibly informed, plus they must update their certification each year. The majority of them have also visited Disney venues numerous times. Most agencies will proudly display this on their websites or storefronts.
There are many benefits to using Disney Vacation Planners, that I will be going over with you to help you on every stage of the planning process.
Disney Authorized Travel Planners Will Save You Money!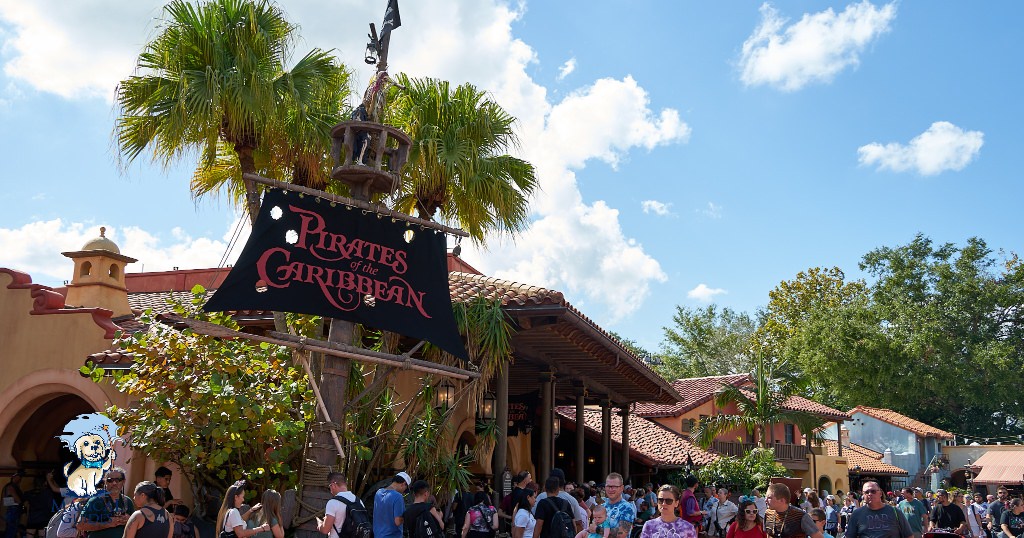 (Photo by Bayley Clark)
Although the travel planners do not have any better deals than anyone else, they search for the best discounts and will get up at the crack of dawn to book specials before they are sold out. They monitor your reservation for discounts that can be applied even after you have booked your trip. You can do this yourself, but it's not worth it if you are like most people. You will probably never find all the discounts or know how to apply them. It's better to have someone who specializes in finding these deals do the work for you.
Visiting Walt Disney World Resort with a large group (10+) can be a challenge. An Authorized Disney Vacation Planner can help! They can offer advice on making your vacation more enjoyable for everyone involved, from coordinating transportation options and dining reservations to ensuring everyone is comfortable with their hotel room configuration.
Family vacations are expensive enough without having to worry about whether you're getting the best deal possible on everything from plane tickets to hotel rooms! Let an Authorized Disney Vacation Planner take care of everything. They will make sure everyone has fun together!
Their Depth of Knowledge is Priceless!
Your planner will be well-versed in all things Disney, including park hours, dining options, and shows. They will give you tips and tricks for making your vacation even better. Your expert can assist you in making the most of each day by recommending the best times to visit certain attractions and booking dining reservations for difficult-to-snag meals. Disney planners can frequently save you money by booking tickets at the best prices and finding the best deals on airfare, transportation to your resort, and car rentals.
They will also be able to help you plan your meals. There are numerous dining options available at Walt Disney World that can be a little overwhelming if you aren't prepared for it. If you have dietary restrictions or preferences, such as kosher or vegetarian diets, your planner can recommend restaurants that meet those needs. The same goes for picky eaters or people with allergies such as gluten-free diets or peanut allergies.
You will appreciate the personalized service your agent will provide. They will build a customized itinerary based on your needs and wishes, considering when you want to travel, how much time you want to spend at each park or resort, and what type of accommodations you prefer.
Advance Dining Reservation Assistance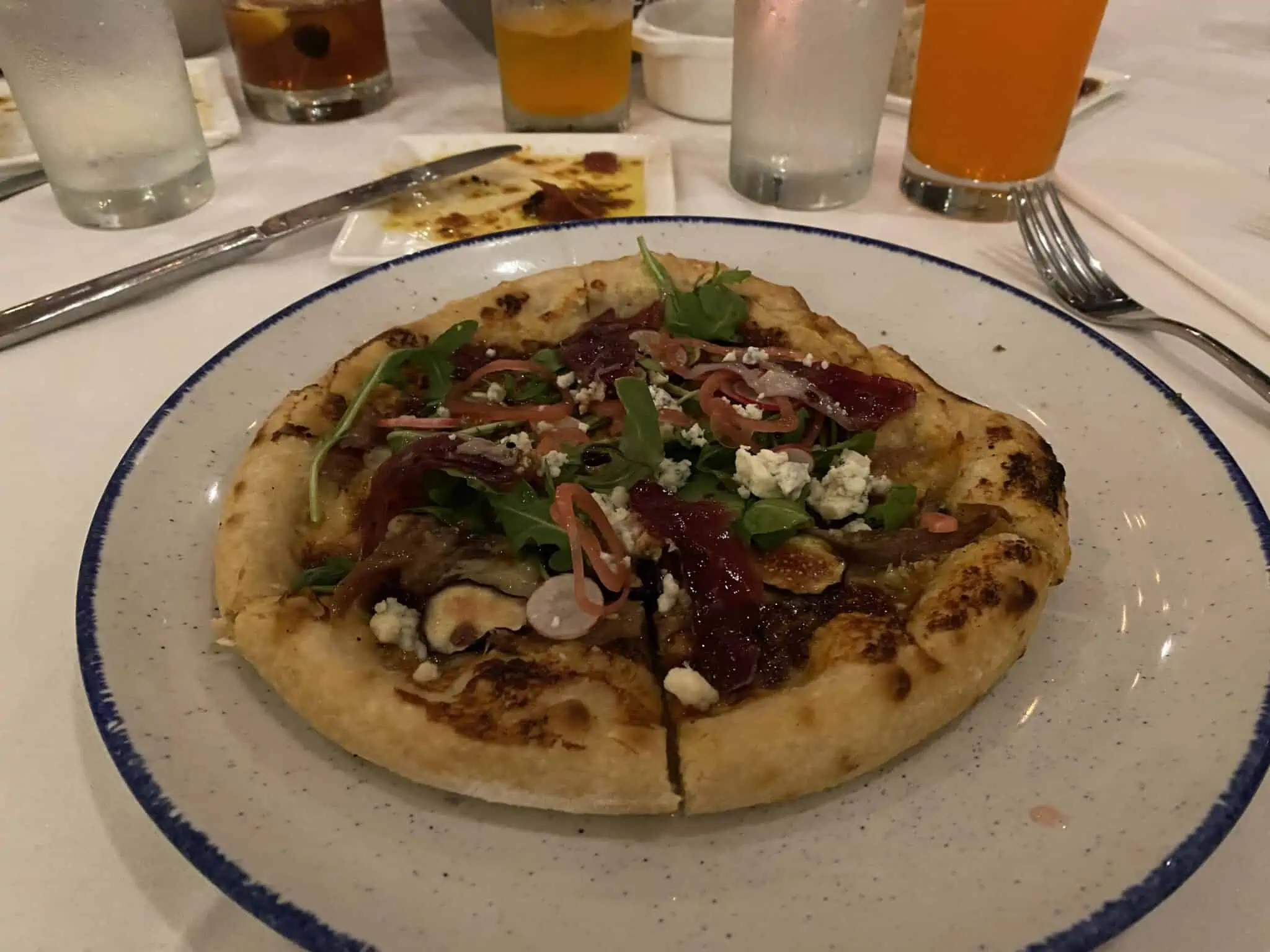 (Photo by Bayley Clark)
It may seem absurd to reserve a restaurant so far in advance. However, by the time you arrive at Walt Disney World, most sit-down reservations will be fully booked. You may occasionally find an opening, but it is strongly advised to make advanced reservations, especially if your children are determined to meet their favorite character.
ADRs—also known as Advanced Dining Reservations—are one of the essential details of Disney vacation planning for anyone looking for character dining experiences. With a few exceptions, each character meal requires an ADR, which should be made 60 days in advance of your visit to the Walt Disney World Resort.
It can be a bit intimidating if you're unfamiliar with how Disney dining works. However, there is no need to stress out about making these reservations! Your Disney planner will find the best times and characters and book your reservation based on your preferences, such as budget and party size. Your travel planner will assist you with all sit-down restaurant reservations; not just themed meals. The most difficult decision you will make is when to eat and where.
One Point of Contact Throughout Your Trip
When you make your travel arrangements through a Disney travel planner, that person will be your primary point of contact throughout your trip. You will address any of your concerns or issues with your agent. Then, your representative will handle everything with Disney. Disney won't need to be contacted about anything.
The benefits of this are:
A single point of contact: You don't have to worry about contacting multiple people at Disney; all your questions and concerns go through one person. Your travel agent is familiar with the unique requirements of traveling with a family. They know about things like stroller rental and wheelchair accessibility. They can guide you through the process and make sure everything goes smoothly.
A good travel agent has experience booking tours at the Walt Disney World Resort. This means they know ahead of time which ones might have issues, so they can warn you before you book them. They also know which tours are appropriate for different age groups and interests.
The experience of a professional travel agent: the same person helping you plan your trip is also booking it, so they know exactly what they are doing and how to get it done. They have contacts at Disney World and other destinations that can assist them in getting answers or making changes if necessary.
Saving Time Spent On Hold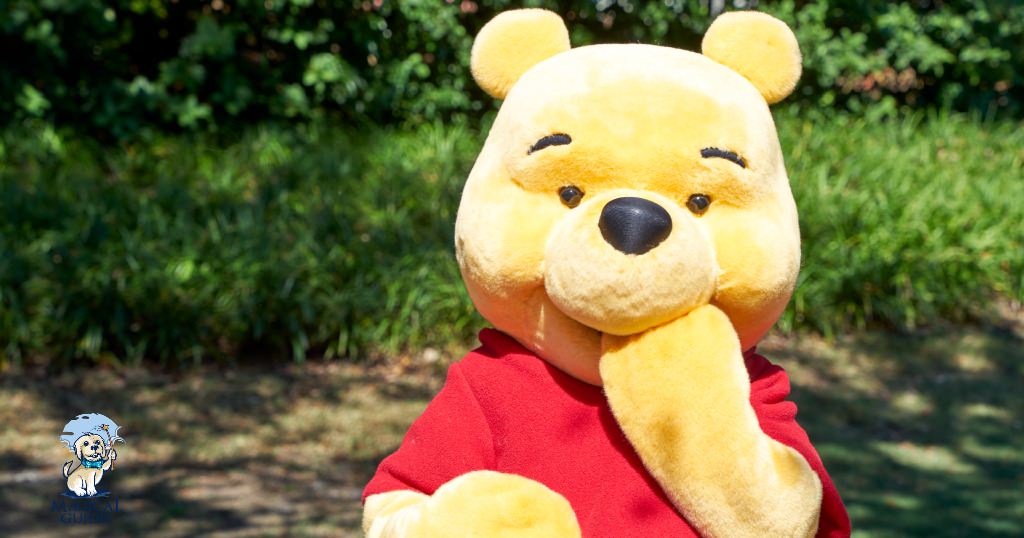 (Photo by Bayley Clark)
Disney World is the most popular vacation destination in the United States, with millions of visitors each year. And it's no wonder why! The magic and excitement of Disney are unparalleled. But with this popularity comes long lines, crowded parks, and long hold times when waiting to reach a Disney cast member at the call centers.
When you call Disney World, there's often a long wait for an operator. You might have to wait for hours (no joke) before someone picks up the phone, and even then, the operator may not be able to answer all of your questions or help you with booking tickets or hotel rooms. The shortage of employees at Disney has made matters worse.
However, with a Disney travel planner, there's no waiting on hold — just one phone call is all it takes for them to take care of everything for you! In addition, they'll be able to answer any questions about hotels, restaurants, attractions, and more before you even arrive at the park so that there's no confusion.
Additional Benefits
If you browse any Facebook Groups like our Disney World Secrets group, you've probably heard about Magic Bands. But what are they? They're the colorful wristbands that Disney guests use to enter the parks, charge food and merchandise purchases to their room, and stay connected with family members at all times.
The Disney Authorized Travel Planner will explain Magic Bands and how to use them. They can break down the Genie and Genie+ systems, what Lightning Lane passes are (which you can probably guess will get you on the rides faster for a fee, of course), and help you decide whether upgrading makes sense for your family. Your planner will also tell you about the Park Hopper option (visiting multiple parks in one day) and if it is worth adding it to your park tickets.
If you are going to want an iconic photo with the Cinderella's Castle inside Magic Kingdom, you will want to take advantage of Disney's Photopass service. Paired with your Magic Bands or Magic Band+ you will also have photos automatically taken when you rides like Splash Mountain. Your planner will explain how it works and why you should use it. It's easy to take pictures in the park, but if you want to get your picture taken with a character or have professional photos of your family at the end of your trip, you'll need to use the Photopass service. They may use the term Magic Memory Maker and but be assured it's the same thing service. Expert travel agents that understand these details of a Disney Vacation can help you add it to your Disney package.
Another benefit that your Disney planner may provide is itinerary planning. They can tell you which parks are the least crowded on specific days of your trip, what special events are taking place, and what park hours are in effect. They know which rides are appropriate for different ages, where to find characters, and which shows and parades are available.
If you have children in tow, they'll be able to tell you which rides they're tall enough to ride. If you've got teenagers with a penchant for thrill rides, they'll be able to recommend rides that will suit their tastes.
A good Disney planner will also know where all the hidden Mickeys are located. They'll know where to find secret tunnels and shortcuts that can shave off time from long walks between attractions.
Free Travel Planning Service
The cost of using the service of an Authorized Disney Travel planner is usually free. Some agencies have started charging a fee due to the ongoing changes at Disney and difficulties getting through to their call centers.
Some specialized Disney agencies will give clients a special gift when booking their trips. It's their way of thanking you for using their service. They hope that once you've tried it, you'll want to book all of your future vacations through them. Typically, the gifts are reserved for trips that exceed a certain price threshold.
They will help you create a magical vacation for your family. You can be sure that the plans you make with them will be exactly what you want for your vacation. All you have to do is fill out their online form or contact them directly by phone or email, and they will help you plan everything from hotels to flights to dining reservations at Disney World.
So Why Not Use a Travel Planner?
Whether you are just beginning to plan your Disney vacation or have done it many times, using an Authorized Disney Travel Planner will prove beneficial. These agents have been extensively trained, so be sure to find out how long they have been working with their company before you entrust them with your vacation planning. Check to see if they are properly licensed and insured and if the agency has Authorized Disney Travel credentials. There are many travel agencies out there, especially online. You will want to pick a reputable company with great reviews. Just because they sell Disney does not mean they are good at it.
In my opinion, nothing beats planning a vacation and having everything go perfectly according to plan. When that happens, I don't have to worry about little things. I can relax and fully enjoy the trip. As much as we try to plan carefully and account for every eventuality, it's best to leave some room for surprises and unexpected adventures. That's where having an experienced travel planner in your corner comes in.
Take advantage of this valuable resource today. After all, who better to help bring your family's dreams to life than Disney?
What do I look for in a good Disney travel agent?
What qualifies some as "good" at what they do, for me is experience. Have they ever planned and gone on a Walt Disney World vacation as an adult within the last 6-12 months? Do they love Disney as much as I do? Do they talk the Disney lingo?
Now just like the perfect relationship, a lot of my "check boxes" are hopes and dreams, that I think I need. That said, ultimately, I need someone who can organize my vacation, stay within my budget, and give me some insight to what I should expect. So the best Disney travel agent will save me time, the one thing I can't buy more of, along with keeping my sanity as life gets busier by offering the lowest rates on resorts, or making sure I take advantage of a better deal for the vacation I'm all for it.
Have I been able to find any Disney experts that offer a free quote and actually know what they are talking about? I'm glad you asked, remember those aunts I spoke about earlier? Well, I'm excited to share with you the team of Disney agents I turn to, the agency name is Cruise Planners NC. It's led by my aunt and her sister (working with family is a tradition with us). They have a team of associates that ready and able to serve you on any type of Disney vacation (parks, cruises) and can tell you about their own trip they recently took or planned.
Want to get in touch with them? No problem, simply fill out the form below, and they will reach out to help start planning your trip. Your information is kept confidential and is never used beyond contacting you for this vacation.
Can they help with other Disney Vacations?
If you're looking to experience other Disney destinations besides visiting any of their theme parks, or possibly checking out Disney Cruise line an agent can help with that as well. See when you work with a Disney travel advisor you get the benefit of their knowledge as they literally attend classes or attend an online course at the College of Disney Knowledge on each possible vacation package they can offer you. Understand these are folks are an independent contractor, and yes they earn a small commission from Disney, and this is their job. So they are going to offer high quality customer service and knowledge as you in turn give them your trust in planning your vacation
I have multiple aunt's who help plan travel for folks, and I will warn you they love to travel themselves, so you're not only going to benefit from their passion but the years of experience in traveling their selves. So no matter if you're planning your first Disney vacation or you 25th, they will be up on the latest news and there to support you through the entire process. If you'd like for me to connect you with seasoned travel enthusiasts at NO COST to you, please fill out the form below.
I'd love to get your feedback on your experience with Disney travel agencies, and if they made your trip more magical. With all the major changes that Disney has implemented such as park reservations, and Genie+ it planning your next Disney vacation will take more effort for sure. Do you still plan your trips by yourself or will you consider finding the right travel agent to help with your vacation planning? Let me know down in the comments below.