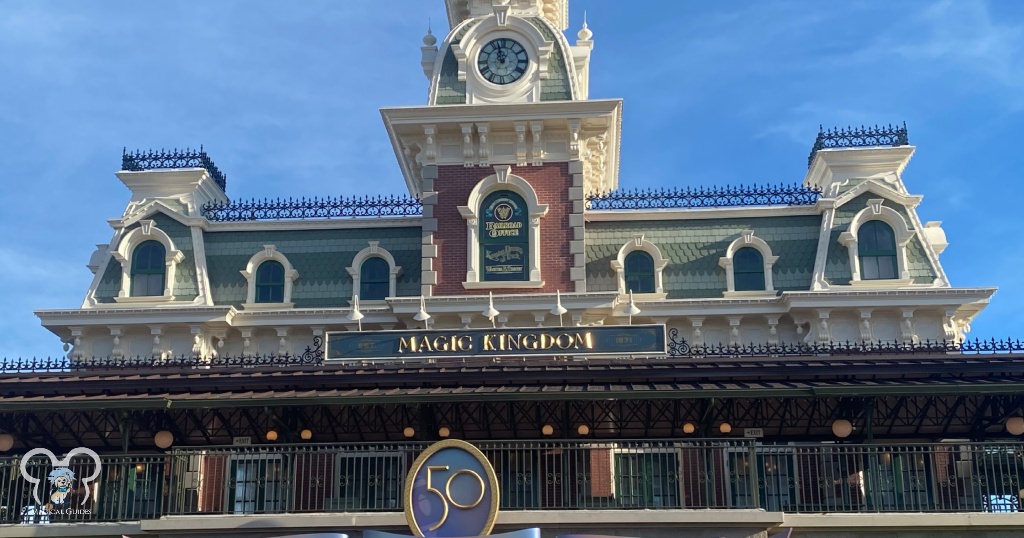 Are you ready to embark on a magical journey through the enchanting lands of Walt Disney World's Magic Kingdom? Prepare to be swept away by the charm and nostalgia of a world where dreams really do come true!
In this insider's guide, I'll uncover the best things to do in the Magic Kingdom, see, and eat, ensuring your visit is nothing short of spectacular. So grab your Mickey ears and pixie dust, and let's dive into the ultimate Disney experience!
What I cover on the best things to do in Magic Kingdom theme park
Explore Magic Kingdom with convenient transportation options and something for everyone to enjoy!
Maximize your time in the park with Disney Genie+ and Lightning Lanes, plan your visit during September or January, or on Tuesdays.
Take time to relax at spots like Tomorrowland Terrace while exploring thrilling coasters, family-friendly rides & classic Disney experiences.
Navigating the Magic Kingdom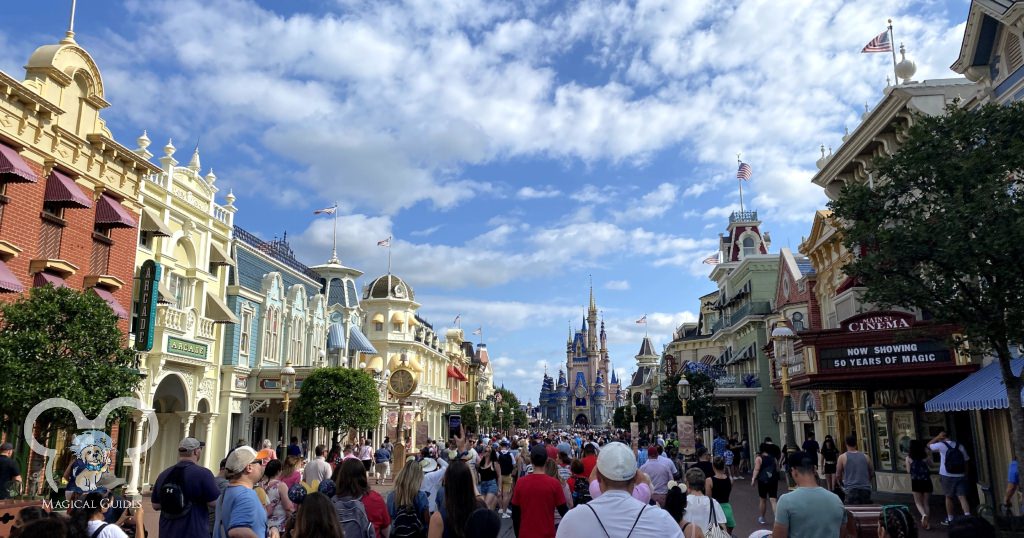 As you step through the gates of Walt Disney World's Magic Kingdom, you're instantly transported to a whimsical world of enchantment and wonder. With four captivating themed lands – Adventureland, Fantasyland, Frontierland, and Tomorrowland – and more than 36 attractions, there's something for everyone to enjoy.
From swashbuckling pirates and exotic jungle expeditions to fairy tale castles and thrilling roller coasters, your magical adventure begins here. And with convenient transportation options like buses, monorails, and even Minnie Vans, navigating the park is a breeze.
So, lace up your walking shoes, and let's start exploring!
Adventureland Explorations
Ahoy, mateys! Set sail for Adventureland, where pirate-themed attractions like Pirates of the Caribbean and Jungle Cruise await. Board a boat and navigate treacherous waters filled with pirate shenanigans, or embark on a pun-tastic river cruise through exotic waterways in Asia, Africa, and South America.
Don't forget to stop by the Enchanted Tiki Room for a delightful show featuring singing birds and magical tiki statues. And for a bird's eye view of the land, climb the Swiss Family Treehouse and marvel at the lush greenery below.
Adventureland is a treasure trove of fun, so grab your eye patch and prepare for the ultimate exploration! If you're looking for a good sit-down restaurant, consider making reservations at Skipper Canteen. If you're waiting to be called or need a few minutes, consider exploring the Swiss Family Robinson treehouse.
Fantasyland Fun
Welcome to Fantasyland, where timeless tales come alive and your favorite Disney characters are waiting to greet you. Soar above Neverland on Peter Pan's Flight, dive under the sea with Ariel in The Little Mermaid in her grotto, or take a whirlwind ride on the Mad Tea Party.
And what visit to Fantasyland would be complete without a ride on the Seven Dwarfs Mine Train or a spin on Dumbo the Flying Elephant? With enchanting attractions that bring beloved stories to life, Fantasyland is a dream come true for kids and adults alike.
Frontierland Adventures
Yee-haw! Giddy up and head over to Frontierland, where wild west adventures await. Hang on tight as you race through a gold mine on Big Thunder Mountain Railroad, or explore the mysteries of the Haunted Mansion.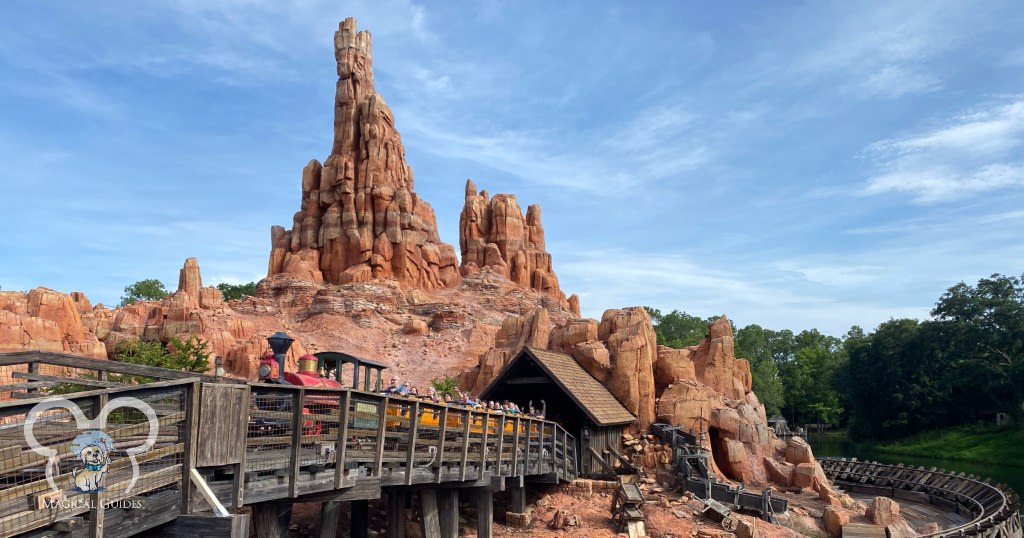 For a more leisurely experience, set sail for Tom Sawyer Island, where you can wander wooded trails, explore mysterious caves and enjoy a moment of tranquility amid the hustle and bustle of the park. With thrilling rides and laid-back attractions, Frontierland offers a taste of the wild frontier for cowboys and cowgirls of all ages.
Splash Mountain is being rethemed right now into Tiana's Bayou Adventure. We expect that iconic attraction to complete it's reimaging in late 2024.
Tomorrowland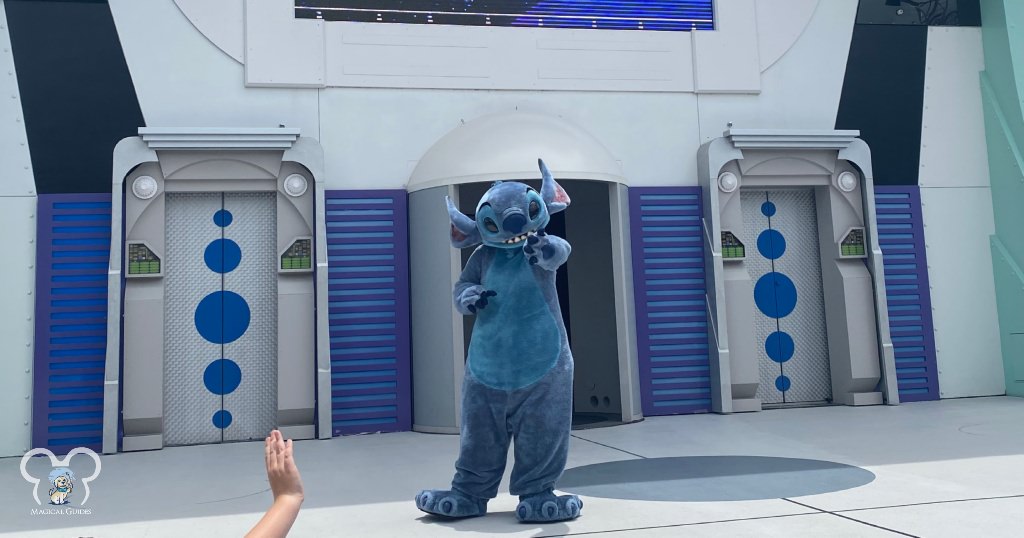 Blast off to the future in Tomorrowland, a realm where innovation and imagination collide. Reach for the stars on the exhilarating Space Mountain roller coaster or take command of your own spacecraft on Astro Orbiter. Test your skills as a galactic hero on Buzz Lightyear's Space Ranger Spin, and don't forget to catch the futuristic TRON Lightcycle Run ride!
With cutting-edge attractions and out-of-this-world experiences, Tomorrowland is a futuristic wonderland that's sure to leave you starstruck. When I need a break I will head over to the Tomorrowland Transit Authority Peoplemover.
If I need to cool down, I will go take 20 minutes at the Carousel of Progress attraction. It has air conditioning and is a great place to recharge while watching an entertaining show.
Must-Experience Attractions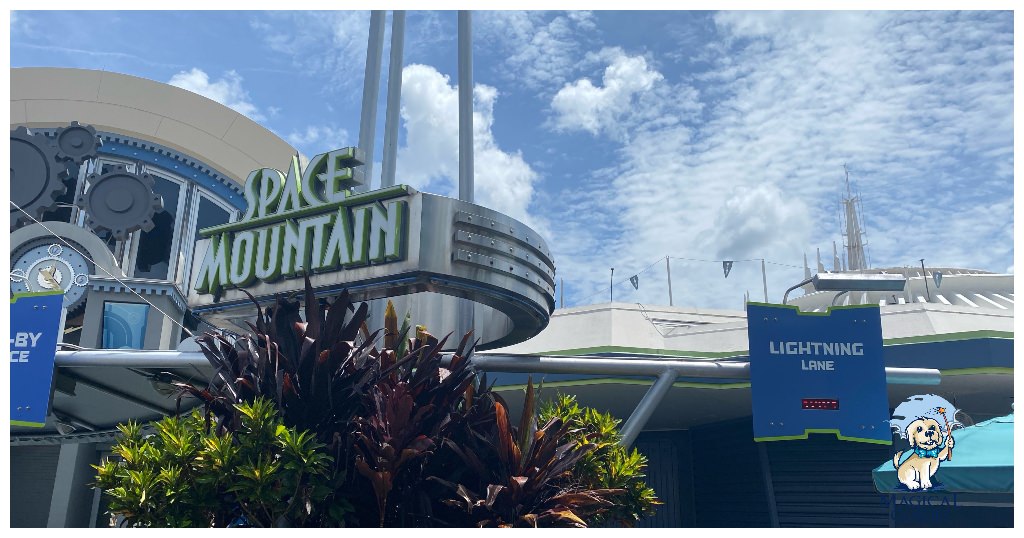 With so many amazing attractions to choose from, it's hard to know where to start! That's why I've compiled a list of must-experience attractions for your Magic Kingdom adventure. From thrilling coasters like Space Mountain and Big Thunder Mountain Railroad to family-friendly rides like Peter Pan's Flight and Jungle Cruise, there's something for everyone to enjoy.
And don't miss out on classic Disney experiences like Enchanted Tales with Belle and Monsters Inc Laugh Floor. So buckle up, hold on tight, and let the magic begin!
Thrilling Coasters
For adrenaline junkies and roller coaster enthusiasts, Magic Kingdom is home to some of the most thrilling coasters around. Soar through the stars on the high-speed Space Mountain, or race through a haunted gold mine on the Big Thunder Mountain Railroad. With heart-pounding drops, twists, and turns, these coasters are sure to leave you breathless and eager for another go-round.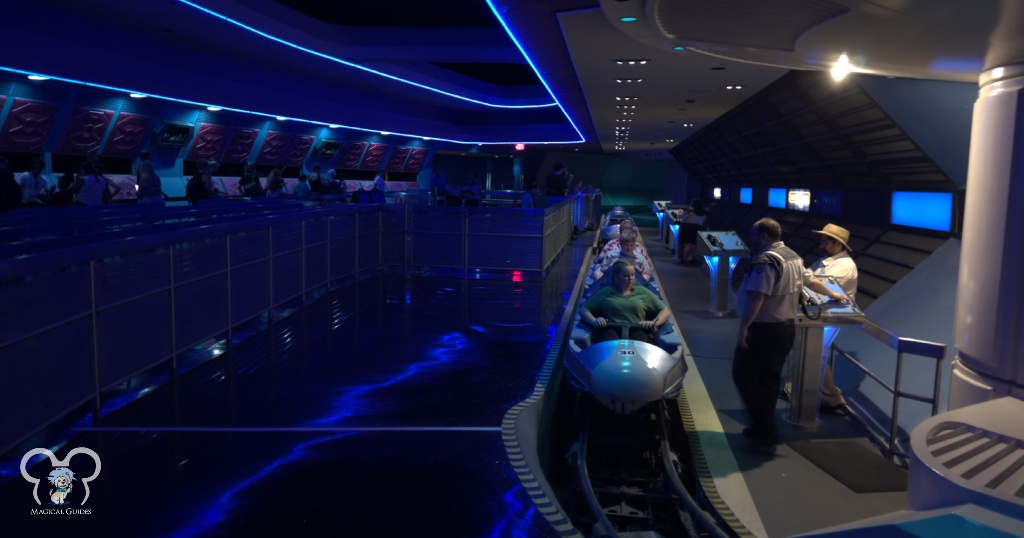 Are you ready for the ride of your life? Join the virtual queue for the Tron Lightcycle coaster. You can join starting at 7 AM via the My Disney Experience app.
Family-Friendly Rides
For those seeking a more leisurely pace, Magic Kingdom offers an array of family-friendly rides that appeal to kids and adults alike. Board a flying pirate ship and journey to Neverland on Peter Pan's Flight, or take a whimsical spin on Dumbo the Flying Elephant.
And don't forget to hop aboard the Seven Dwarfs Mine Train, a delightful roller coaster that's perfect for families with younger children. With enchanting attractions that bring beloved stories to life, these rides are sure to create magical memories for the whole family.
Classic Disney Experiences
No visit to the Magic Kingdom would be complete without experiencing some classic Disney attractions. Step into the enchanted world of Belle with Enchanted Tales with Belle, or set sail on a swashbuckling adventure through a world of pirates on Pirates of the Caribbean.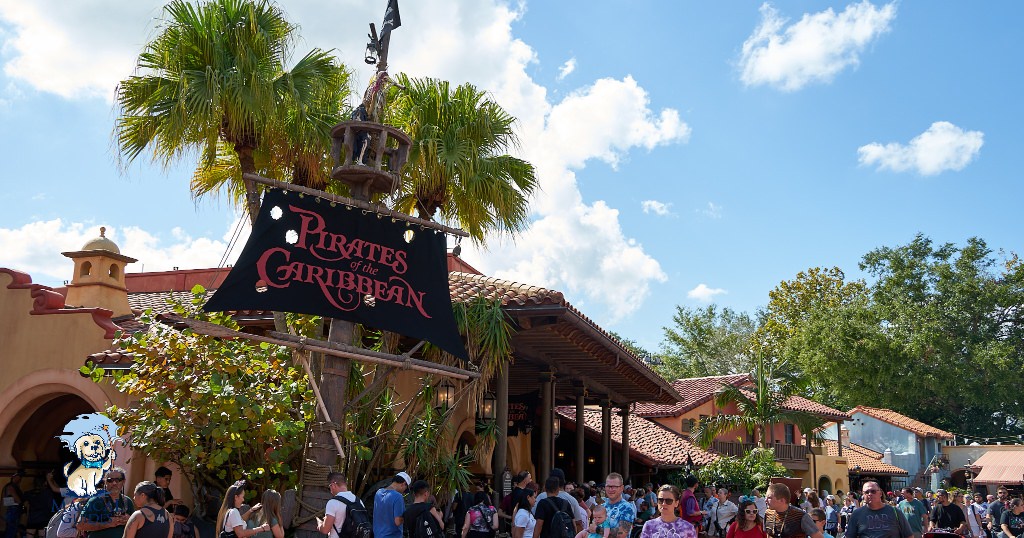 And don't miss the chance to embark on a whimsical river cruise through a world of singing dolls on It's a Small World. These iconic attractions have been delighting guests for generations and are guaranteed to add a touch of magic to your day in the park.
Vist Liberty Square
If you want to visit one of Walt Disney's favorite places in the park visit the nod to the USA in Liberty Square. You won't find any bathrooms in this land in Magic Kingdom, as Walt wanted it to be authentic.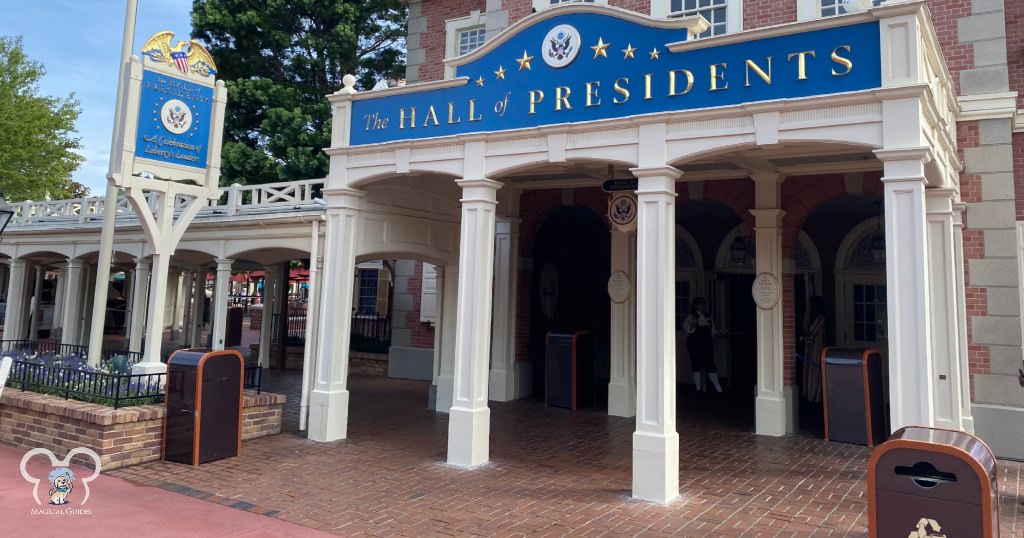 You will know that you're Liberty Square as you'll see the Liberty Square Riverboat with it's loud steam whistle going off every so often. A great option to cool down in this land is by visiting the Hall of Presidents attraction. It's 25 minutes in air conditioning with comfortable stadium theater seating.
Character Meet and Greets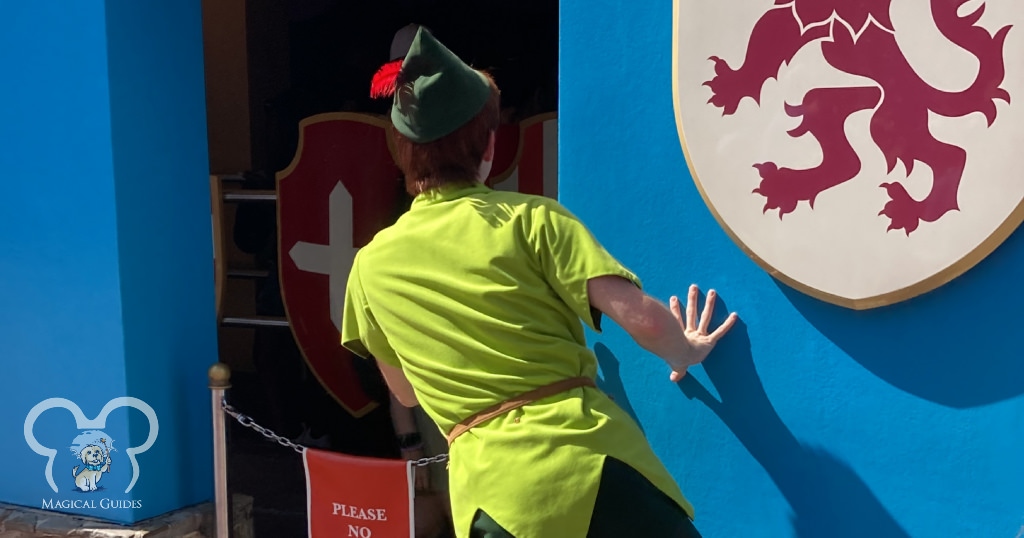 A visit to Magic Kingdom wouldn't be complete without meeting some of your favorite Disney characters! From Mickey Mouse and friends at Town Square Theater to the Disney Princesses at Princess Fairytale Hall, there are plenty of opportunities to snap a photo, get an autograph, or share a hug with your favorite characters.
And don't forget to keep an eye out for Pixar pals like Woody and Buzz Lightyear, who can often be found roaming the park. So grab your autograph book and get ready to mingle with the stars!
Mickey and Friends
Magic Kingdom is the perfect place to meet the one and only Mickey Mouse! Head over to Town Hall on Main Street, U.S.A., for a magical meet and greet with the world's most famous mouse.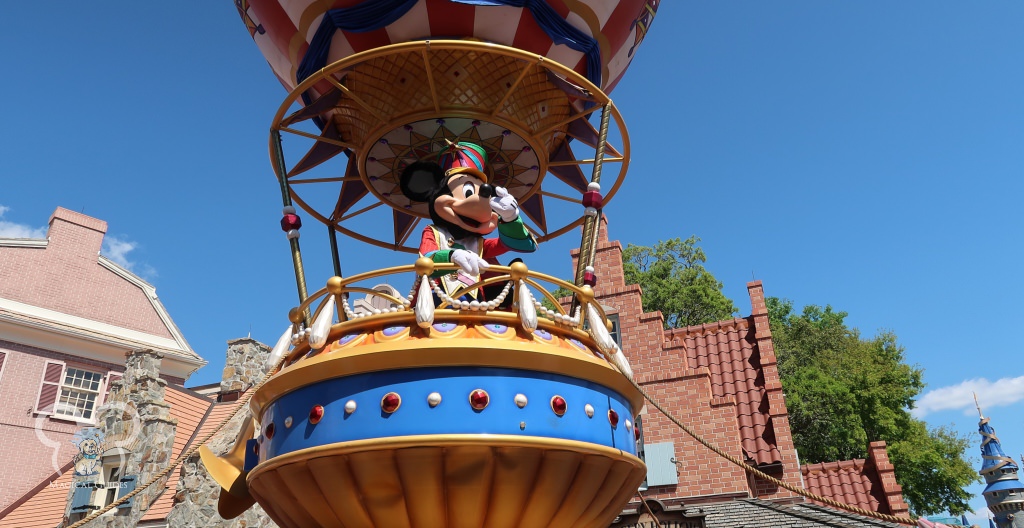 While you're there, you might even catch a glimpse of Tinker Bell, Cinderella, or another visiting princess. With so many beloved characters to meet, you never know who you might run into on your magical adventure!
Disney Princesses
For a truly royal experience, visit the Disney Princesses at Princess Fairytale Hall in Fantasyland. Step inside the beautifully themed hall and be whisked away to a magical world where dreams come true. 
Meet Cinderella, Ariel, and other beloved princesses in an enchanting setting that's fit for royalty. Don't forget your camera, as this is a once-in-a-lifetime opportunity to capture memories with your favorite Disney royalty!
Entertainment and Shows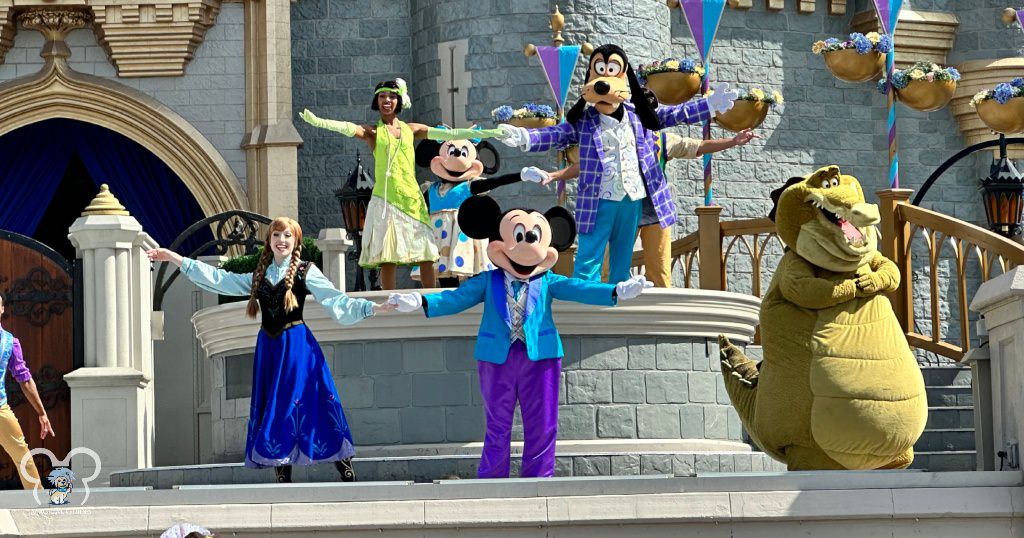 Magic Kingdom is not just about rides and attractions; it's also home to an array of dazzling entertainment and shows that will leave you in awe. From daytime parades featuring your favorite Disney characters to mesmerizing stage performances and jaw-dropping nighttime spectaculars, there's no shortage of entertainment in the park.
So sit back, relax, and let the magic unfold before your eyes!
Daytime Parades
During the day, be sure to catch the enchanting Festival of Fantasy Parade as it winds its way through the park. Featuring vibrant floats, energetic performers, and beloved characters from Tangled, Peter Pan, and The Little Mermaid, this spectacular parade is a celebration of the magic of Disney.
Don't miss your chance to see this dazzling display of color and creativity as it brings the magic of Disney to life.
Stage Performances
Enjoy captivating stage performances throughout the day, like Mickey's Magical Friendship Faire, which takes place in front of Cinderella Castle. Join Mickey, Tiana, Rapunzel, Flynn, Olaf, Anna, and Elsa as they share a magical celebration of friendship and fun.
With lively music, stunning choreography, and colorful costumes, this enchanting show is sure to delight audiences of all ages.
Nighttime Spectaculars
As the sun sets, the magic of Disney comes alive with breathtaking nighttime spectaculars. Don't miss Happily Ever After, an awe-inspiring fireworks show that lights up the sky above Cinderella Castle with dazzling displays of color and light.
Featuring a heartwarming soundtrack and stunning projection effects, this unforgettable show is the perfect way to end your magical day at the Magic Kingdom.
Dining Delights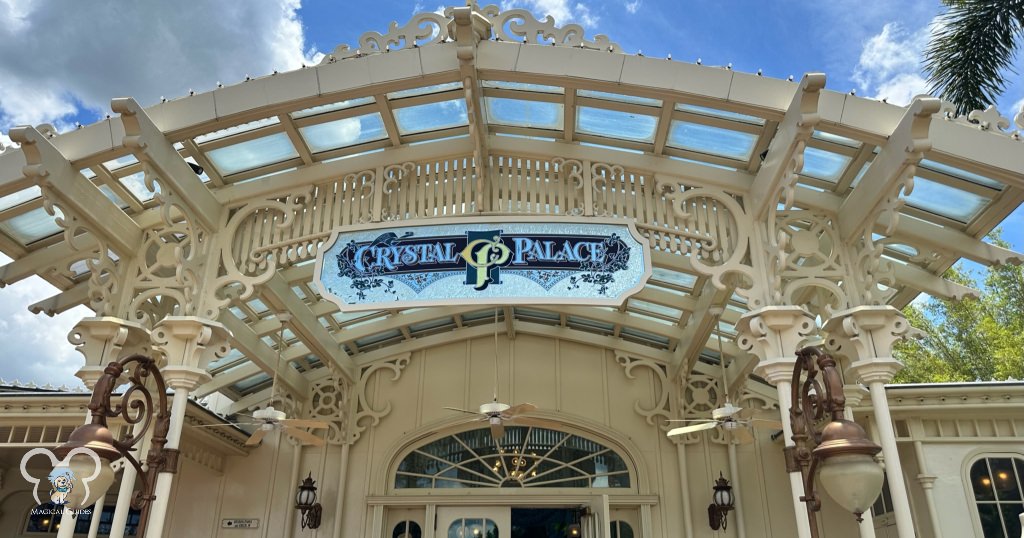 From quick service options to themed dining experiences and character dining, Magic Kingdom offers a variety of dining options to satisfy any appetite. Whether you're in the mood for a quick bite on the go, a sit-down meal in an immersive setting, or a chance to dine with your favorite Disney characters, there's something for everyone at the Magic Kingdom.
So, let your taste buds embark on a culinary adventure through the park!
Quick Service Options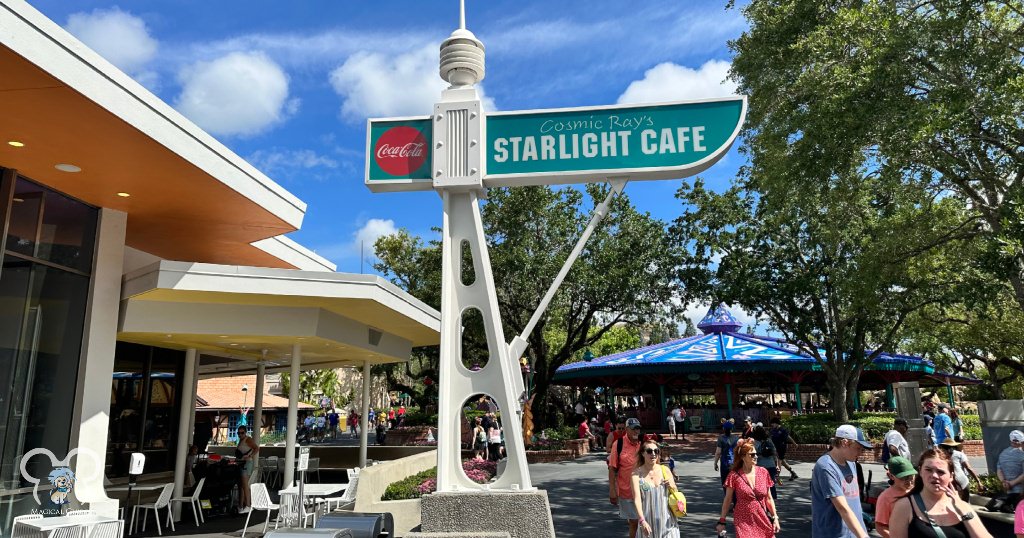 For a quick and convenient meal, grab a bite at one of the many quick service restaurants located throughout the park. From the classic Mickey Mouse ice cream bar to the unique offerings at Columbia Harbor House, there's something for everyone.
And with mobile ordering available through the Disney Genie+ app, you can save time and avoid the lines. So fuel up and get ready for more magical adventures!
Themed Dining Experiences
For a truly immersive dining experience, step into the magical world of the Be Our Guest Restaurant, located in the Beast's castle from Beauty and the Beast. Dine in one of three enchanting dining rooms, each with its own unique ambiance and special effects, like the Enchanted Rose losing its petals and a transforming portrait of the prince.
It's an unforgettable dining experience that's sure to captivate and delight.
Character Dining
For an unforgettable dining experience, reserve a table at Cinderella's Royal Table, located inside Cinderella's Castle. Here, you'll enjoy a signature dining experience in the company of Cinderella and other beloved Disney princesses.
With delicious cuisine, regal surroundings, and magical character interactions, this meal is sure to be a highlight of your visit to Magic Kingdom.
Shopping Spree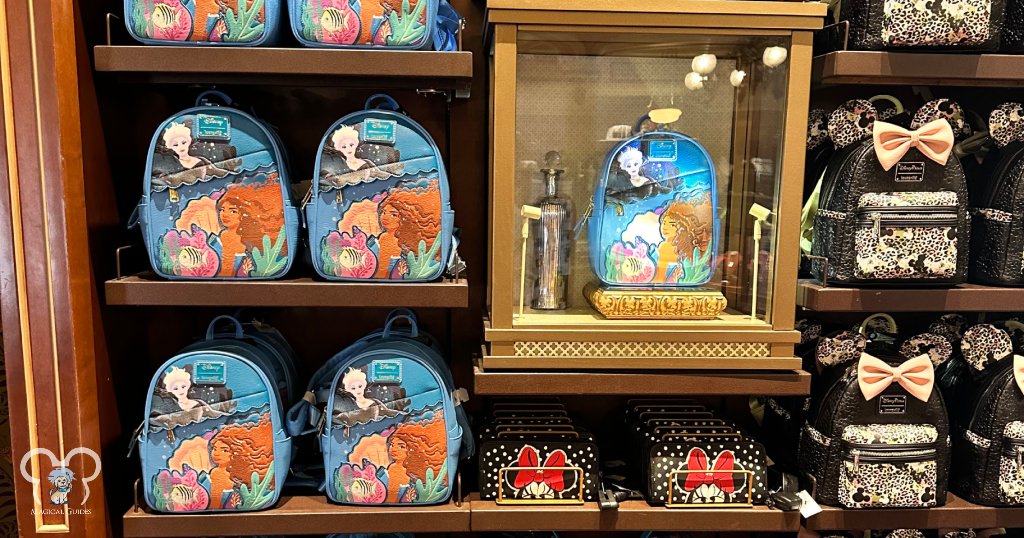 For those looking to bring home a piece of the magic, Magic Kingdom offers a variety of shopping opportunities. From Main Street Treasures and themed shops to specialty boutiques, you'll find a wide range of items, including Disney Pandora jewelry, bags, and more.
Don't forget to check out the popular pin trading, where you can trade metal trading pins with cast members and other guests. So, get ready to shop 'til you drop and find the perfect souvenir to remember your magical day!
Main Street Treasures
Start your shopping adventure on Main Street, U.S.A., where you'll find a variety of shops, including The Emporium, the largest store in Magic Kingdom. Here, you can find everything from apparel and accessories to art and collectibles.
Don't forget to stop by the Main Street Confectionery for a sweet treat, where you'll find a mouthwatering assortment of candies and confections. With so much to see and buy, you're sure to find the perfect keepsake to remember your magical visit.
Themed Shops
Venture beyond Main Street to discover an array of themed shops throughout the park. Explore Memento Mori for Haunted Mansion merchandise, Hundred Acre Goods for Winnie the Pooh items, or Agrabah Bazaar for Aladdin-inspired souvenirs.
With such a diverse selection of shops, you're sure to find the perfect memento of your magical journey through the Magic Kingdom.
Specialty Boutiques
For a truly unique shopping experience, visit one of Magic Kingdom's specialty boutiques. From the enchanting Bibbidi Bobbidi Boutique, where kids can receive a magical makeover, to the Pirates League, where you can transform into a swashbuckling pirate or mesmerizing mermaid, these boutiques offer a one-of-a-kind experience you won't find anywhere else.
So indulge your inner Disney fan and discover the perfect treasure to take home.
Insider Tips for a Magical Visit
To make the most of your visit to Magic Kingdom, follow these insider tips for a truly magical experience. Maximize your time with Disney Genie+, visit attractions during off-peak times, and take breaks at designated relaxation spots throughout the park.
With a little planning and preparation, you'll be well on your way to creating unforgettable memories and experiencing the magic of Disney like never before.
Maximizing Disney Genie+
To get the most out of your visit, take advantage of Disney Genie+ and Lightning Lanes. This convenient service allows you to reserve access to popular attractions, ensuring you can experience the best rides without spending hours in line.
Read Also: Magic Kingdom Early Entry and Rope Drop Strategy
With both Genie+ and individual Lightning Lane options available, you can tailor your experience to suit your preferences and make the most of your time in the park.
Best Times to Visit Attractions
Timing is everything when it comes to visiting attractions in Magic Kingdom. To avoid the longest lines, plan your visit during the off-peak months of September and January, or on Tuesdays when crowds are typically smaller.
Additionally, consider visiting popular attractions during meal times, when many guests are taking a break to eat, resulting in shorter wait times.
Taking Breaks and Relaxation Spots
Don't forget to take breaks and recharge during your visit to Magic Kingdom. With so much to see and do, it's important to pace yourself and take advantage of relaxation spots throughout the park. Places like Tomorrowland Terrace, Columbia Harbor House, and the Central Plaza Area offer quiet havens where you can rest, enjoy a snack, and recharge before continuing your magical adventure.
Summary
From thrilling attractions and enchanting character encounters to dazzling entertainment and mouthwatering dining options, Magic Kingdom offers a world of wonder and excitement for guests of all ages. With a little planning and the help of our insider tips, you're well on your way to experiencing the magic of Disney like never before. So gather your loved ones, pack your bags, and embark on the adventure of a lifetime at the most magical place on Earth!
Frequently Asked Questions
Is it worth going to Magic Kingdom for a day?
I frequently plan single day trips to Magic Kingdom including flying into Orlando, and returning home all within 24 hours. It might not be worth it if you have kids, unless you're willing to plan accordingly.
Although it may be challenging to experience everything Magic Kingdom has to offer in a single day, it is possible to do so with careful planning and an optimized schedule. Going for a day can still be worth it if you plan ahead and are willing to stick to your plan.
It is definitely possible to have a worthwhile day at Magic Kingdom with some careful planning and strategic scheduling. While a full two days would provide the ultimate Magic Kingdom experience, a one-day visit could still make for a fun and memorable time.