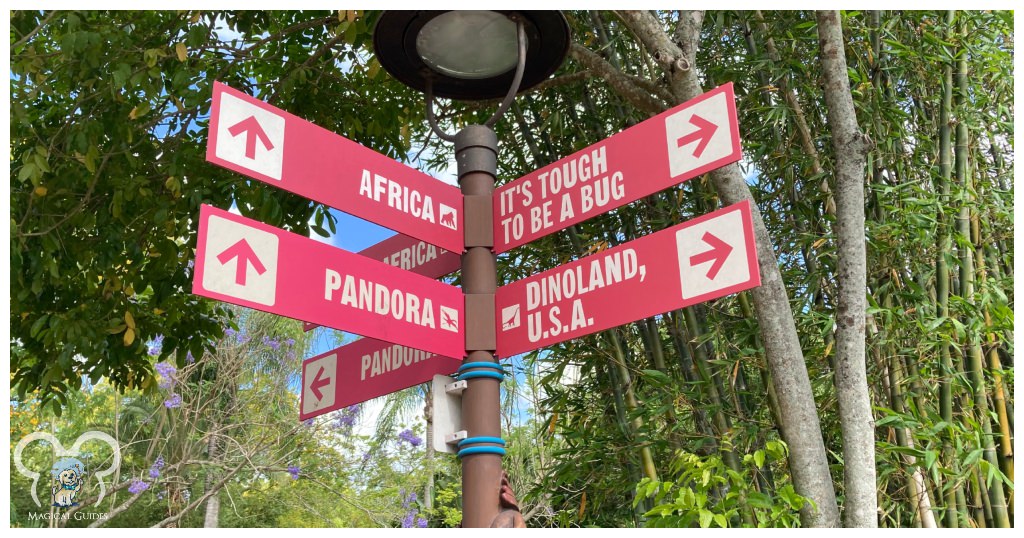 Animal Kingdom has always been one of my favorite Walt Disney World theme parks. Unfortunately, many guests see this as one of the theme parks to skip when they're limited on time.
Between its innovative rides and beautiful entertainment, there is something for everybody at this Disney World theme park. This is the only park in Disney World where you can get close to tigers and gorillas.
It also has some of the best food with dishes inspired by the countries of Asia and Africa.
This park truly is an oasis for humans and wildlife. Despite its small number of rides, it has some of the best that Disney World has to offer!
Hopefully, by the time you're finished reading this article, you'll never consider skipping Animal Kingdom again!
How Many Rides are at Animal Kingdom?
Despite being the largest Disney World park, Animal Kingdom only has 8 rides. However, they do have a large number of non-ride attractions such as shows and animal encounters.
You'll still be able to enjoy a full day at this park, even if this park doesn't have as many rides as Magic Kingdom or Hollywood Studios.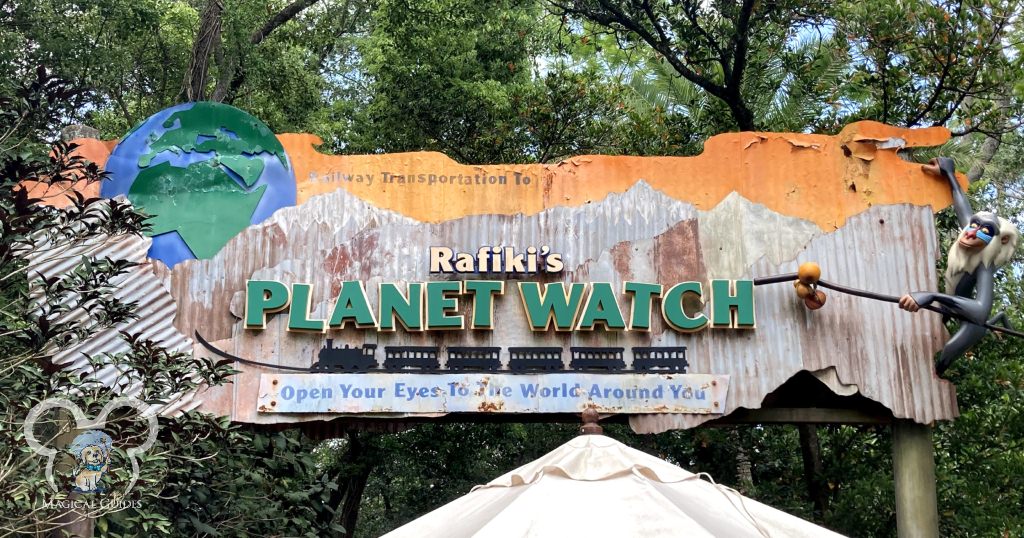 What is the best ride at Disney's Animal Kingdom?
No ride better encapsulates what Animal Kingdom is all about than the Kilimanjaro Safaris. It's not a thrill ride and doesn't make use of Disney's innovative technology, but it reminds you of how much Disney is dedicated to bettering the world in its efforts of conservation.
Not only that, but this ride is different every time you ride it due to the unpredictable nature of the animals. Nowhere else in Disney World, can you hear a lion roaring or have to pause your ride because a giraffe and its calf are walking across your path.
The cast members working here are highly knowledgeable. This is something I look forward to the most whenever I know I have a Disney World trip planned.
I highly recommend doing this ride early in the day or later in the evening when the weather is a little cooler. After it rains is also a great time to ride the safari. I've noticed that these times lead to more active animal encounters.
What rides not to miss at Animal Kingdom?
While these rides don't win the top spot in my heart as the safari does, they are still must-ride attractions in Animal Kingdom:
Expedition Everest – Legend of the Forbidden Mountain is definitely a can't-miss ride due to its thrilling drops and exciting theming. This is, in my opinion, one of the best roller coasters in all of Disney World.
As you make your slow ascent to the top of Mount Everest, you'll see breathtaking views of Animal Kingdom, though those afraid of heights may want to either skip this ride or close their eyes. What really makes this ride one of my favorites is the backward descent through total darkness as you try to escape the yeti of the mountain.
I can't go on this ride without smiling and laughing the entire time, making it one of the best rides in all of Disney's theme parks.
Flight of Passage – This is one of the most unique rides in Disney World. What other attraction makes you feel as though you're sitting on top of a breathing animal?
Flight of Passage utilizes 3D glasses and a large screen to simulate flying through Pandora on the back of a banshee. You'll experience the sights and smells of this planet in a way that very few other attractions can do.
This ride is about 5 minutes in length, making it worth the long wait time in comparison to other Disney attractions that may only last a minute or two. Even though it has been 5 years since this ride opened, it still boasts wait times of over 2 hours, even during less crowded times of the year.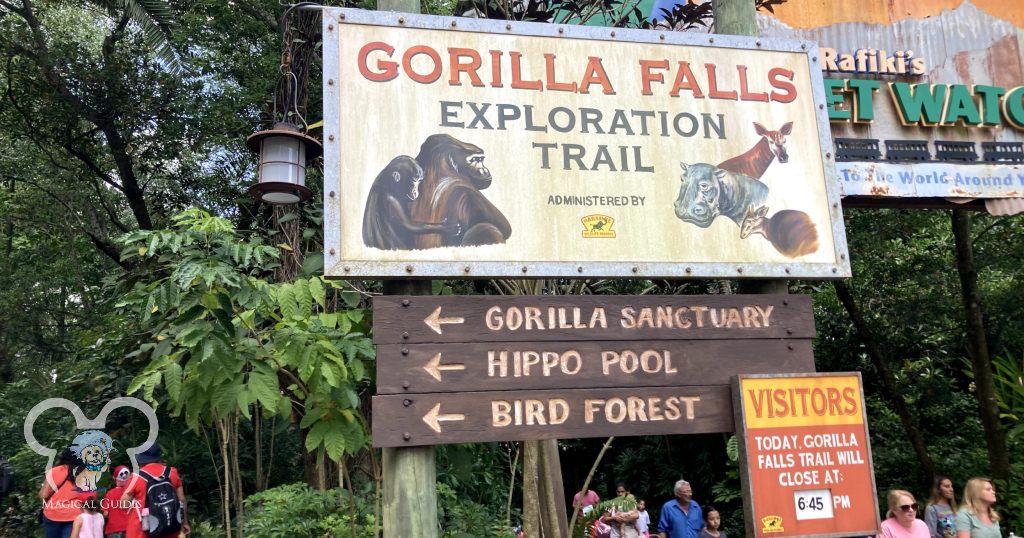 Genie+ and Lightning Lane Animal Kingdom Attractions
Genie+ is Disney's new version of the Fast Pass system. It costs at least $15 a day but varies depending on what time of year you're visiting. The following rides are available to book after you purchase Disney Genie+ in Animal Kingdom:
DINOSAUR
Expedition Everest – Legend of the Forbidden Mountain
Kali River Rapids
Kilimanjaro Safaris
Na'vi River Journey
The following entertainment attractions also offer Genie+:
The Animal Experience at Conservation Station
Feathered Friends in Flight!
Festival of the Lion King
Finding Nemo: The Big Blue…and Beyond!
It's Tough to be a Bug!
Meet Favorite Disney pals at Adventurers Outpost
Avatar Flight of Passage is the only experience that offers a Lightning Lane in Animal Kingdom
Is it Worth It?
Unfortunately, Genie+ can get expensive, especially when you're traveling with a family. On a popular day in the park, prices can range between $22-35. If you're with a family of four, that could be about $140 just for one day!
However, if you're limited on time, Genie+ and Lightning Lane can be worth it to avoid spending too much time waiting in lines, especially if your plan is to make it to as many attractions as possible.
Since Flight of Passage typically has over an hour and a half wait at all times, I highly recommend purchasing an Individual Lightning Lane for this attraction so that you make the most of your Animal Kingdom day.
Top 5 Best Animal Kingdom Rides and Attractions
Kilimanjaro Safaris

This ride has no height requirement, making it perfect for the whole family. You'll feel as though you've just stepped into the savannas of Africa as you journey through fields of zebras, elephants, rhinos, and more!
One of the best parts about this attraction is that it is educational. Your cast member tour guide will teach you all about the animals you come across and what Disney is doing to help some of these endangered species in other countries.
Another perk of this attraction is that it's always different. One day the lions may be sleeping and resting, while later that same day they'll be up and roaring for all of the savannas to hear!

Flight of Passage

This innovative simulator ride is located in the heart of Pandora, the world of Avatar. This ride cannot be missed on any trip to Animal Kingdom and is one of a handful of Disney World rides that has actually brought me to tears because of how beautiful and breathtaking it is.
You'll feel as though you've actually mounted a living, breathing animal! It really is not to be missed, and I make a point to get a Lightning Lane whenever I'm in Animal Kingdom.

Expedition Everest

As mentioned before, this is one of the best roller coasters in all of Disney World. From its incredible theming to its high-speed drops, you'll want to ride this coaster again and again!
Fortunately, this ride is usually easy to get on more than once during your day in Animal Kingdom. Each row seats 34 guests, so the line moves fairly quickly.
I've found that if I head here earlier in the day, I can usually get in 2-3 rides in less than an hour! This ride occasionally offers a single rider line as well, so you can get on even faster as long as you don't mind sitting next to a stranger.
All of these elements combined make this one of the best attractions in all of Animal Kingdom.

Na'vi River Journey

This may be an unpopular opinion, but I absolutely adore this relaxing boat ride! It stars one of Disney World's best and most expensive animatronics, the Shaman of Songs.
The beautiful lighting and visuals of this ride make it perfect to enjoy a cool break on a hot day, though unfortunately, it typically has a long wait time, which may not be worth it for people who have limited time in the parks.
Personally, this is a must-ride for me, but only when I am able to get a Genie+ timeslot to save time.

DINOSAUR

While this prehistoric ride is not one of my personal favorites, I can appreciate that it is one of the most popular rides among Disney fans. Located in Dinoland, this ride will take you back in time to try to retrieve an Iguanadon and bring it back to the present day.
Along the way, you'll pass by various dinosaurs from the past. If you've ever been to California's Disneyland, this ride is very similar in layout to Indiana Jones Adventure.
To be perfectly honest, my family loves this ride, but I usually end up closing my eyes by the end of it! If you like rides that are thrilling and a little on the scary side, this one is perfect for you.
The Rest
Kali River Rapids
This river rapids attraction is perfect if you need to cool off in the middle of the day, though be warned: you are very likely to get wet on this attraction so be sure to invest in a poncho if you're concerned about having to walk around in a wet shirt and shorts for the rest of the day.
Triceratop Spin
This ride is nearly identical to both Dumbo and the Magic Carpets of Aladdin in Magic Kingdom. Groups of 4 can hop into a ride vehicle designed to look like triceratops and enjoy a brief flight through the air to festive music.
What Rides Have the Longest Lines at Animal Kingdom?
No matter what time of year it is, if you open up the Disney World app, Flight of Passage is likely to have the longest wait time. As I'm writing this, it is currently 85 minutes long.
Na'vi River Journey also tends to have long lines throughout the day.
Best Family Rides and Attractions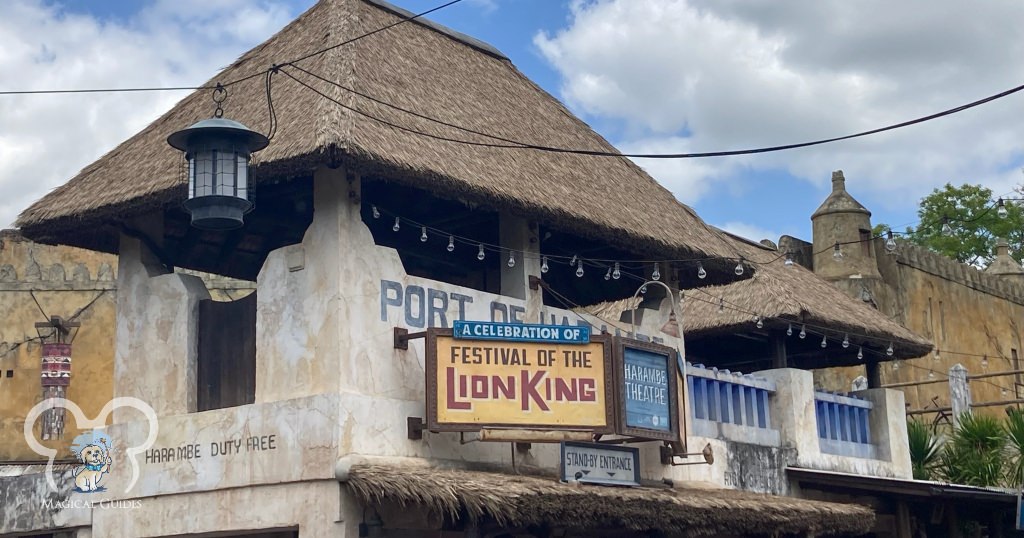 When traveling with small children, it can be difficult to find something that the entire family can enjoy. The following rides and attractions have no height requirements or scary portions that might frighten young children:
Festival of the Lion King

Technically, this is not a ride, but it is an attraction that I always make an effort to visit whenever I am in Animal Kingdom. This 30-minute show features breathtaking acrobats and singers as they tell the story of Simba and his journey to becoming king.
You'll want to get there early in order to get a good seat, but this attraction, fortunately, offers Genie+ so you can guarantee priority seating and a better view. Because of its lovable soundtrack and elevated seating, this attraction is perfect for the whole family!

Na'vi River Journey

This relaxing boat ride is slow and features a beautiful soundtrack, along with stunning visuals. It is safe for all heights and ages, though guests in wheelchairs or EVCs must be able to transfer to the boat.

Wildlife Express Train

This ride is often forgotten about, but it is perfect for families with small children! This train ride lasts about 7 minutes and shows off many of Animal Kingdom's most beautiful animals. Guests and families can enjoy views of

Maharajah Jungle Trek

While this is not technically a ride, it is a perfect attraction for families to enjoy on their day in Animal Kingdom. Guests of all heights and ages can enjoy a walk through a jungle of tigers and other beautiful creatures, such as water buffalo and gibbons.

Triceratop Spin
Gorilla Falls Exploration Trail

If you don't want to wait in line for the safari, this attraction is perfect for you! You can still see gorillas and hippos without having to ride aboard one of the safari vehicles. Guests can walk through this trail at their own pace, and take plenty of photos of all of the animals in their habitats!

Kilimanjaro Safaris

If you don't mind waiting, the safaris are perfect for everyone, even small children. There is no height requirement and guests of all ages can ride and enjoy the beautiful sights of the lions and giraffes!

Rafiki's Planet Watch

This attraction features two things kids love: trains and animals! You can take the Wildlife Express Train over to this section of the park that has plenty for families to do. You can learn more about how veterinarians take care of the animals in Animal Kingdom, as well as how they make sure the animals are well-fed!

Affection Section

This portion of the park lets children and adults pet some of the most adorable pets in the park: the animals! After sanitizing your hands, you'll be able to pet goats and sheep.
What Should You Ride First at Disney's Animal Kingdom?
If your plan is to beat the long lines, it is best to head toward Flight of Passage first. This ride only takes minutes to gain a long wait time, unlike some of the other attractions that are easier to ride later in the morning.
If animals are your main goal, you'll also want to head toward the safari first before it gets too hot. If you go later in the afternoon, it is likely the animals will be hot and tired, leading to less activity from them.
Which Avatar ride is better at Animal Kingdom?
The two rides in Pandora are both incredibly different. While Na'vi River Journey has the gorgeous Shaman of Songs animatronic, Flight of Passage is definitely the better of the two rides. No other attraction in the world makes you feel as though you're on the back of a banshee flying through the lands of another planet.
What is the fastest roller coaster at Animal Kingdom?
Expedition Everest is the fastest and only true roller coaster in Animal Kingdom. It reaches speeds up to 50 miles per hour, making it one of the fastest roller coasters in Disney World. For comparison, the Rock 'n' Roller Coaster in Hollywood Studios goes 57 miles per hour while Test Track in Epcot reaches speeds of up to 65 miles per hour.
Read More: The Definitive Guide to Rides in EPCOT
An Underrated Theme Park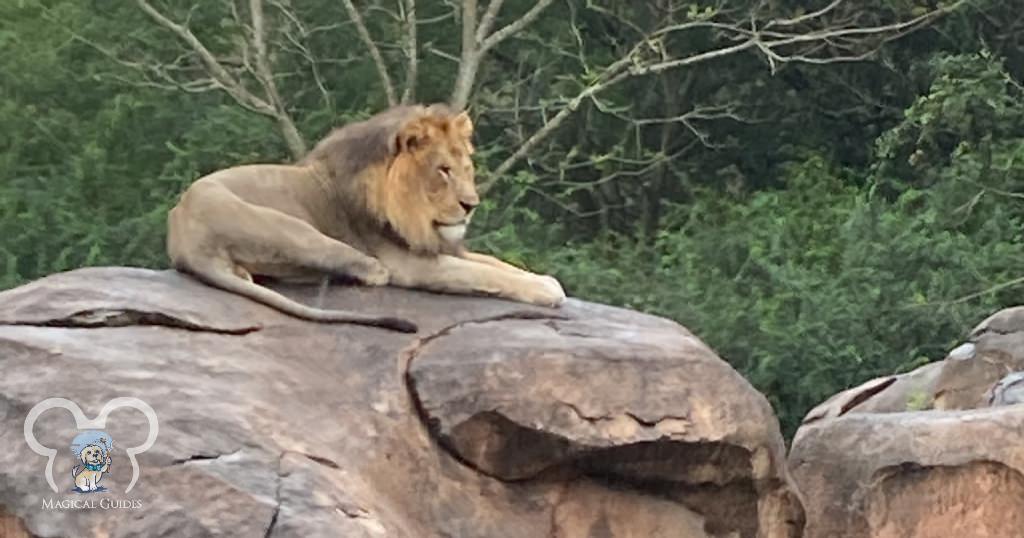 Hopefully, this helped you understand why Animal Kingdom is one of the best Disney theme parks and encouraged you to make it a must-see on your next Disney adventure. Whether you want to take photos in front of the gorgeous Tree of Life or bring the little ones to the petting zoo to get close and personal with some goats, Disney's Animal Kingdom Theme Park is one of the most unique theme parks you can find on the East Coast.
What's your favorite ride or attraction in Animal Kingdom? Do you think A Bug's Life should have made the list? What about meeting Mickey or Donald usually in their safari outfits?