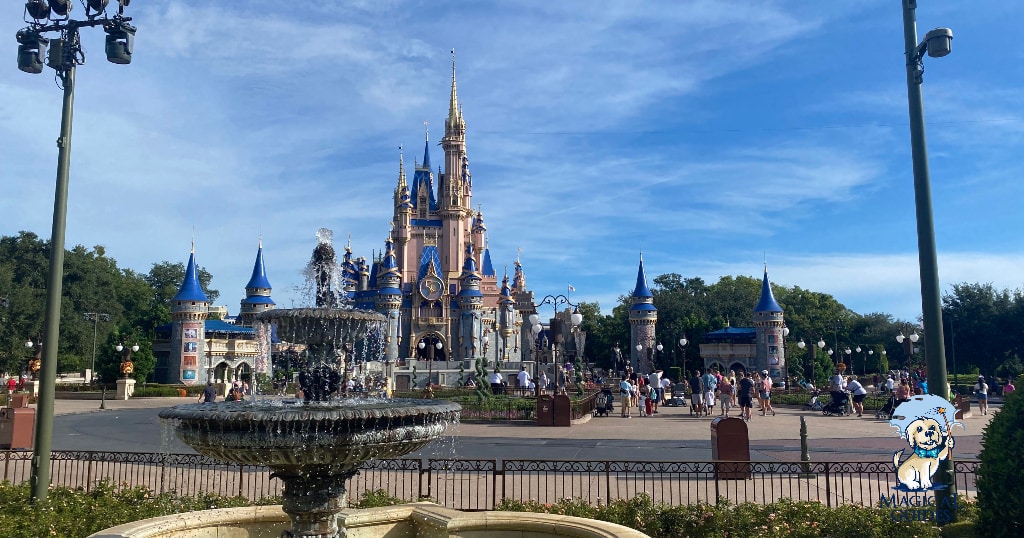 As the most popular of the four Walt Disney World theme parks, making the most of your time in the Magic Kingdom can be a challenge when planning your Disney vacation. The early park entry perk for Disney resort guests offers you the chance to enter before other guests and get ahead of the lines for some of the most popular attractions in the park. Today we're going to share our complete guide to early park entry in the Magic Kingdom.
We'll discover what attractions are best to do during this time to help you make the most of your vacation time here in Orlando.
How Early Can You Get Into The Magic Kingdom?
If you are staying at a Walt Disney World resort, you'll be offered the chance to enter the Magic Kingdom 30 minutes ahead of the official park opening time each day. This benefit replaced the previous Extra Magic Hours, and is available every single day of the year in all four of the theme parks. It's a great way to get ahead of the locals and off-site crowds, allowing you to enjoy a couple of attractions before the lines really start to build up. If the park is opening at 9 am for regular guests, you'll be allowed into certain areas of the park from 8:30 am.
Of course, the operating hours will vary throughout the year, so make sure you take the time to check out the official park hours on the Disney site ahead of your vacation.
When you are staying at a Disney resort, you'll be able to get the bus or monorail ahead of this time to allow you to get into the park and start exploring. As far as the eligible resorts, you need to be staying at one of the Disney resorts in any category to enjoy this benefit. There is also a list of third party hotels that will be allowed early entry, including some of the Disney Springs resorts and the Swan, Dolphin, and Swan Reserve hotels.
Keep in mind you'll need both a valid park ticket and a valid park reservation in order to enjoy this early morning entry, so make sure you book these ahead of time so you have no issues upon your arrival to the park.
What Part Of Magic Kingdom Is Open During Early Entry?
While the early entry time is a great benefit for visitors to the Magic Kingdom, in this park, you'll find that only certain attractions are open during this time. Both Fantasyland and Tomorrowland open early for guests, with popular rides across these two lands opening 30 minutes before for resort guests. Highlights of the attractions which are open during this time include Peter Pan's Flight, It's A Small World, Seven Dwarfs Mine Train, Space Mountain, and the Mad Tea Party. Each park has its own list of open attractions, so make sure you review these ahead of time to decide if you are really interested in getting up early to explore the park.
As far as a strategy for the early opening hours, you'll want to be on Main Street, U.S.A. as early as possible. From there, you'll be checked in by a Disney cast member, who will allow you into these two lands to enjoy the early entry. Try to go on the most popular attractions first, such as Seven Dwarfs Mine Train or Space Mountain.
By doing these during the early entry hours, you'll have plenty of time to spare later on so that you can do some of the more minor attractions. We recommend having a plan in place of what rides you hope to get on during this time, but be realistic that you'll likely only be able to fit one or two in.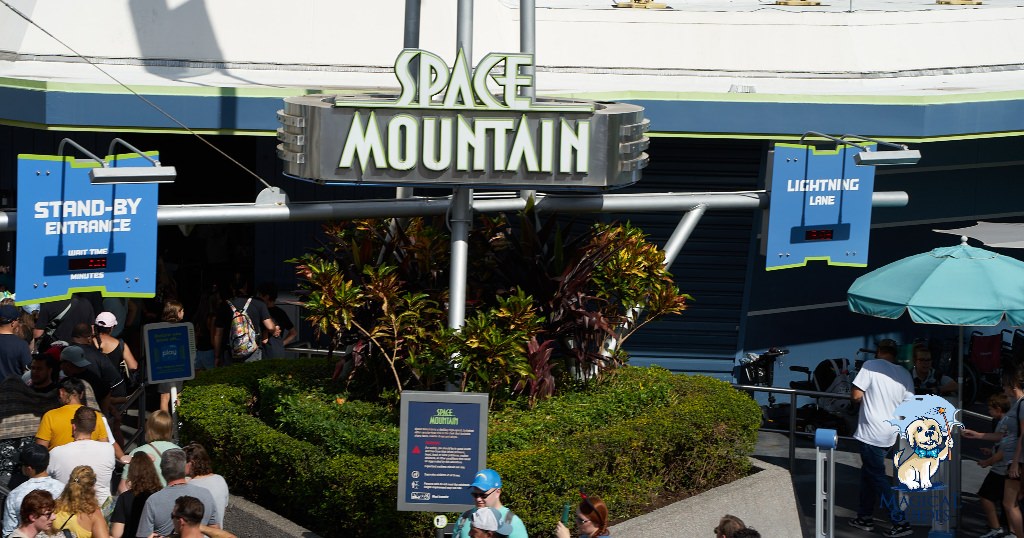 After the 30 minutes are up, the park will then be open to all guests. You'll find the lines for the most popular rides soon build up at this point, making it more of a challenge to get as much done with your day. Even getting just one or two attractions out of the way before the main park opening hours can be a huge perk for Disney resort guests.
However, if you are planning to stay until the fireworks in the evening, keep in mind it can be a very long day for your whole travel party. We recommend taking an afternoon nap or break back at your resort if that's your plan, so that you still have energy to enjoy the fireworks later on.
What Time Is Rope Drop At Magic Kingdom 2022?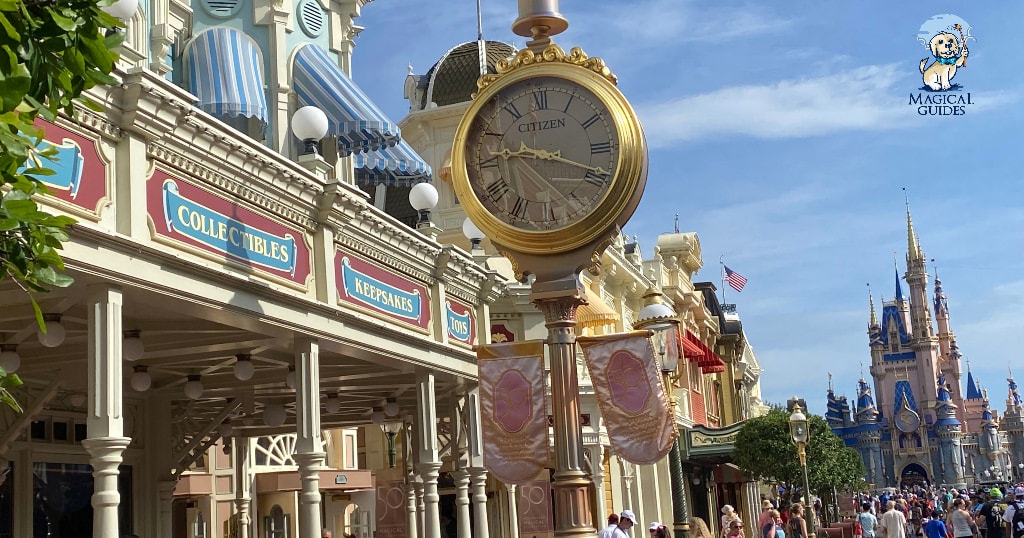 The time for rope drop at the Magic Kingdom will vary depending on the time of the year you are visiting. During peak visitor periods, such as Easter, Spring Break, and Christmas, you'll find that the park opens much early. From there, add on 30 minutes for the early entry so that you can enjoy this perk.
You'll find that the rope drop is a nice moment to start off your day, but for many people, getting ahead of the crowds and enjoying the attractions is more important. The rope drop usually begins a few minutes before the park officially opens, welcoming guests into the Magic Kingdom to start their day.
How Do You Get Into Magic Kingdom Before It Opens?
There are a few ways to get into the Magic Kingdom before it opens. As we've shared so far, the best way is to stay in a Disney resort and enjoy the early entry benefit, which you can use to enjoy 30 minutes of extra time exploring the theme park before the other guests arrive for the day. Other guests are allowed onto Main Street, U.S.A. before the park officially opens.
This helps you to get further down the street and allows you to line up in front of the land you are first planning to visit for the day. You'll also be able to take some photos in front of the castle and on the street without the crowds that typically build up later in the day.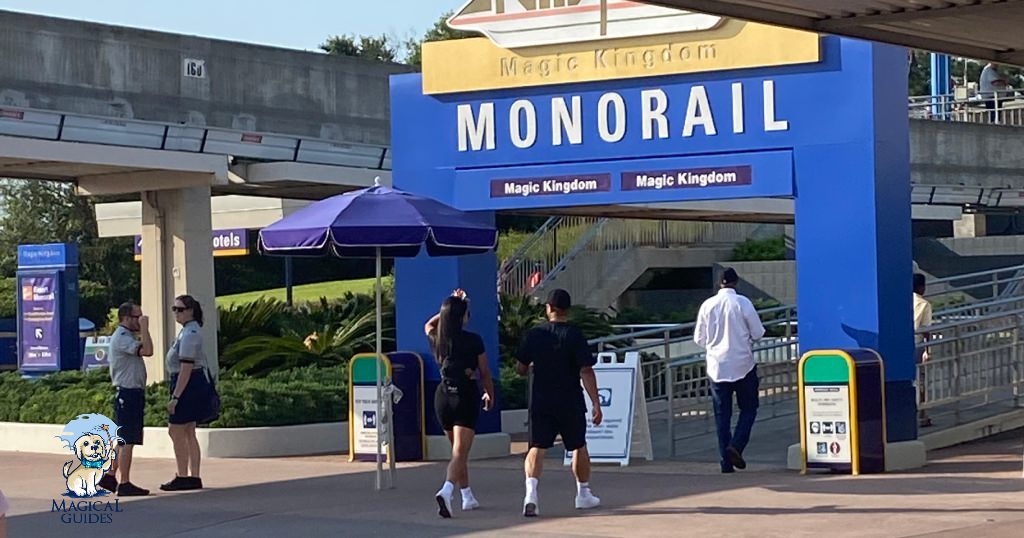 If you are looking to get that empty castle photo on Main Street, U.S.A., one pf of the best ways to do this is by booking an early breakfast reservation in one of the restaurants in the theme park. These reservations allow you to enter the park through a separate entrance, and you'll find that the park is deserted if you have the first reservation of the day. Of course, make sure that you'll be able to get to the park in time with the Disney transportation if you book a very early time slot, as this may be an issue with the first reservations of the day.
How Early Should You Arrive for the Early Entry Hours at Magic Kingdom?
In order to maximize your time in the Magic Kingdom, we recommend arriving at least 30 minutes before the early entry time begins. This means getting here one hour before park opening, which can mean a very early start for families. Try to get the first bus of the day from your resort hotel, as you'll also beat the crowds by doing this.
When you get here this early, you'll be able to go through bag check and scan your tickets ahead of time, so that when the attractions first open, you are one of the first in the line to enjoy the rides you are most excited for.
From there, you'll want to make your way down towards the castle, so that you are at the front of the pack waiting to be let into the two lands which will be open during the early entry hours. The earlier you can arrive in the park, the more likely you will be to get a good spot ready to head straight for the Seven Dwarfs Mine Train, Peter Pan's Flight, or Space Mountain.
Should You Use Genie+ With Early Entry Hours?
The Genie+ feature isn't available to use during early entry hours, however, when you use it in conjunction with the early entry, you'll find that you can make the most of your limited time in the Magic Kingdom. The Magic Kingdom is typically the best park to buy Genie+ for, as you'll find that it has the most attractions to choose from throughout the day. That means there are usually more passes to go around between everyone, so you won't have to be as worried about them running out later in the day.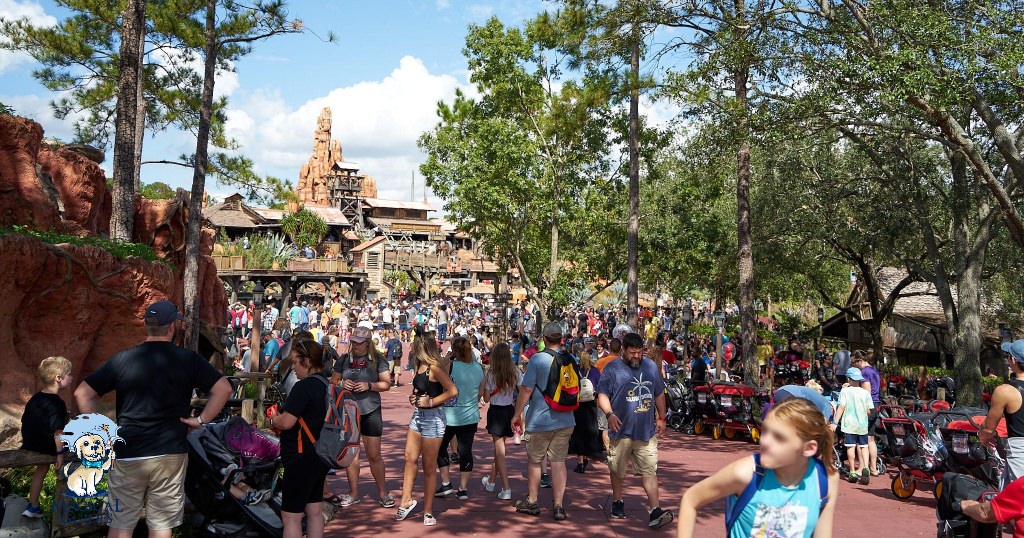 On your way to the park in the morning, you can start to set up your Genie+ passes and ensure you have your first ride of the day selected. This will help you to decide how to use your 30 minutes of extra time in the Magic Kingdom, as you may have another pass you can use when everyone else enters the park shortly after. We don't typically recommend using the Lightning Lane single ride passes, but this will depend on whether you are desperate to do a specific attraction during your visit to the parks.
Try to think carefully about how you will budget for Genie+ ahead of time, so that you know whether you will use it or not during your trip.
Is It Worth doing the Early Entry Hours?
There's no denying that a Walt Disney World vacation can soon become a very tiring trip for your whole family. For many travel parties, the idea of getting up another 30 minutes earlier in the morning doesn't seem like a good one after a few days of wandering around the theme parks. The Magic Kingdom early morning hours are a good option for families who are particularly interested in the Fantasyland attractions. These gather huge lines later on in the day, which can mean your children end up disappointed when they don't make it on their favorite rides. However, only you know your kids and whether it's worth pushing them to get up early in order to get in line.
Thanks to the use of Genie+ and the Lightning Lane, you may find that early entry hours aren't worth it any longer for your family. If you've secured a few good passes for later, you could spend the extra time in bed. You'll then feel like you can stay in the park until the end of the day and enjoy the fireworks without feeling exhausted from being out all day. We highly recommend that anyone who does the early entry hours takes a break in the afternoon, unless the park closes quite early that day. It's a long day for both kids and adults, so make sure you pace yourself.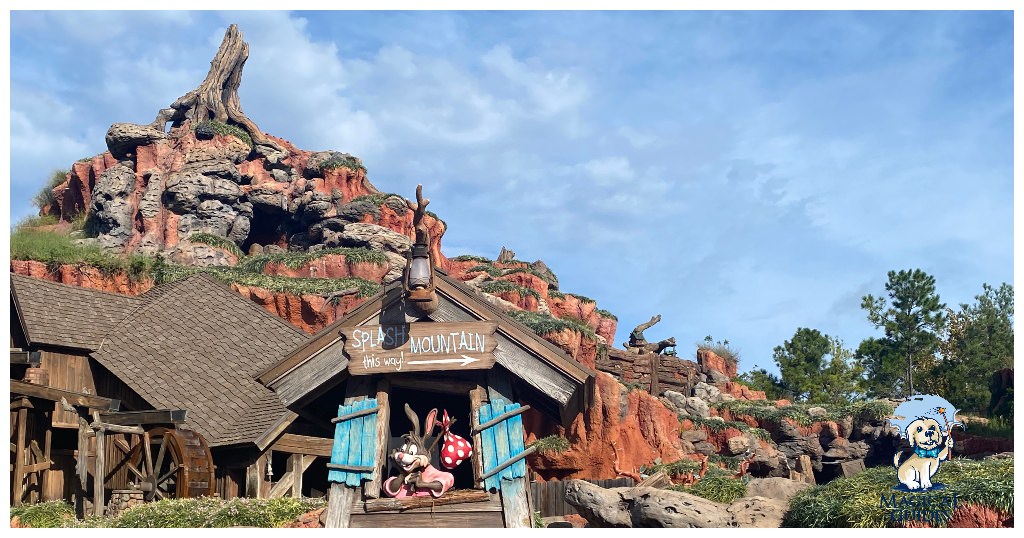 Doing the early entry hours every day of your vacation can soon take its toll on your body. If you are lucky enough to be staying in a Disney Deluxe resort, consider the evening hours that are on offer a couple of times a week. Some people find these are easier to fit into their plans and they are much quieter than the morning hours. Only select hotels enjoy this benefit, so you'll notice the lines are much quieter. They aren't the best option for families with young children, but teens and adults will enjoy them greatly.
For those interested, also read: Guide to Rope Dropping Magic Kingdom in Disney World
As you can see, the early park entry in the Magic Kingdom is a good way to start your day if you are looking to fit as many rides as possible into your vacation plans. Make sure you pace yourself when planning a Disney vacation though, as you'll soon find that it can be very tiring to get up this early every single day of your trip. By factoring in at least one morning off to your vacation plans, you'll find that your whole family has the energy and enthusiasm to enjoy their vacation.
Whatever you choose to do, make sure you have a plan in place for your day in the Magic Kingdom, so that you don't miss out on any of the top attractions this park is home to.