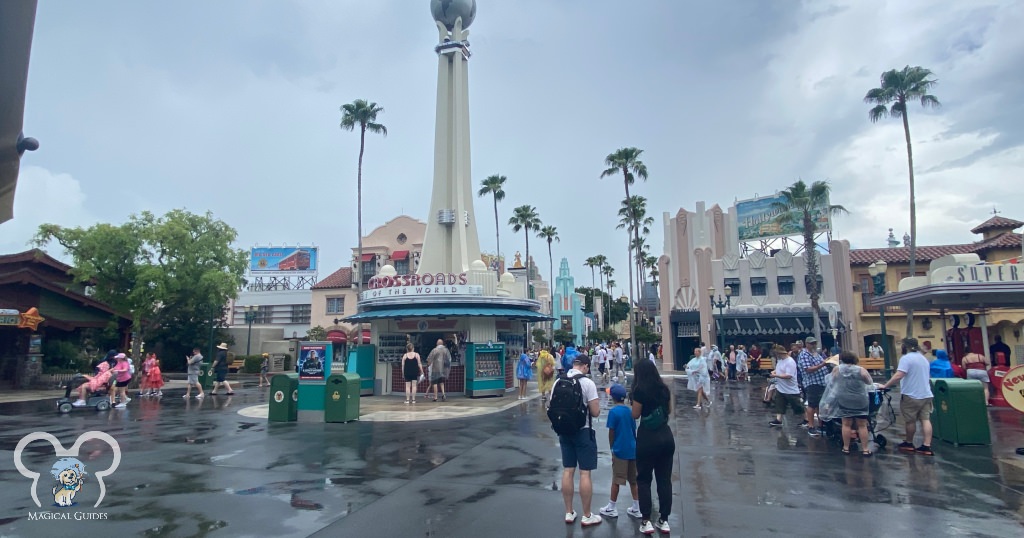 My husband loves to go to Disney World in late August thru September. We find the Disney parks to be the least crowded and his favorite hotel Disney's Swan Resort is at the lowest price point all year.
Orlando has many days of beautiful sunshine. But, during the summer months and hurricane season, it's not unusual for sudden rainstorms to occur. During this time of year, there is a brief daily rain shower every afternoon.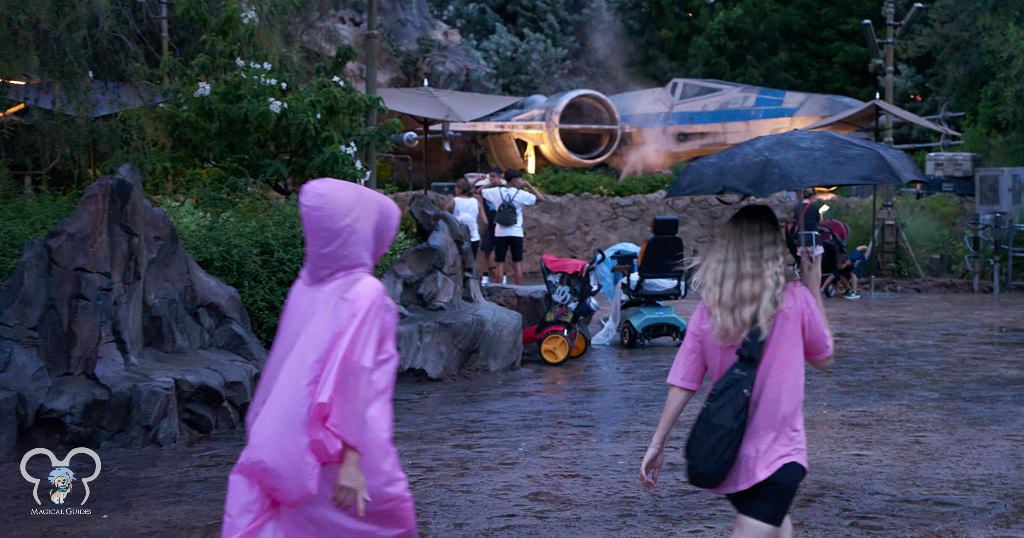 One of our favorite Disney trips ever was a very rainy weekend in September. Don't fret over the rain forecast, it is still possible to have a memorable trip, even in the rain!
You don't want to be caught in the rain when walking around the theme parks, getting all your clothes and shoes wet. Space under cover is limited depending on how many guests are in the rain with you.
So what can you do to prepare for these rain showers? I'm here today to share everything you need to know about Disney ponchos and what you need to pack for a rainy moment in the theme parks.
How Much Are Ponchos At Disney World?
A poncho is a simple type of lightweight rain jacket that's ideal for hot Orlando days. It can be worn over any clothes you've selected for the Magic Kingdom or another theme park.
If you need to purchase a poncho at Walt Disney World, Disney ponchos are available for $12 (including tax) at any of the gift shops around the theme parks. You'll often find that Disney's poncho has a thicker material and a great design.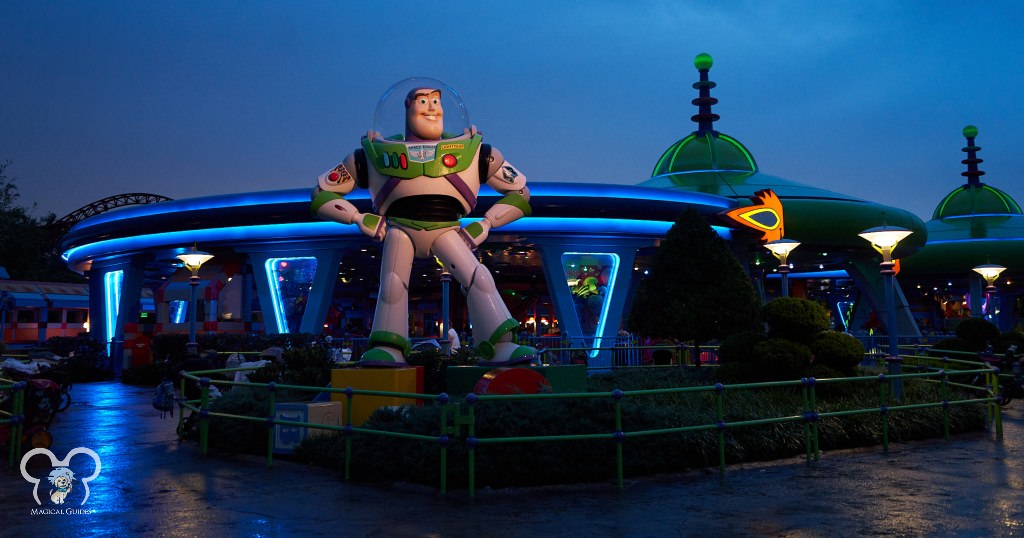 The Walt Disney Company offers disposable ponchos that you can keep for the rest of your stay, as long as the material doesn't get ripped. This does happen quite easily, so make sure you don't get it caught on anything sharp or pull it off in a rush.
Their reusable ponchos also have a Disney touch, so kids enjoy wearing them. Smaller sizes for children are also available, coming in at $10, including tax. This cost will soon add up if you are purchasing them for a large family. This is why a lot of people try to source cheap ponchos from home before their vacation.
You may also find you can buy a heavy duty rain poncho, which will offer you more protection than the ones sold at Disney. The best Disney rain poncho is Anyoo waterproof rain poncho. You can find this heavy duty poncho in a variety of colors.
(If you click any of the affiliate links in this article, I may collect a small commission as an Amazon associate or related relationship. None of the products mentioned were free, and I bought them all to help you find the perfect products to stay dry on rainy days)
Should You Bring Ponchos To Disney?
When traveling to Orlando during the summer or hurricane season, I recommend packing your own disposable rain ponchos. This is especially important if you are traveling with a large group, as you could easily spend $100 or more on clear ponchos during bad weather.
As well as using a one-time use poncho during heavy rain, they can come in handy on water rides. You'll enjoy riding Kali River Rapids with some much-needed extra protection.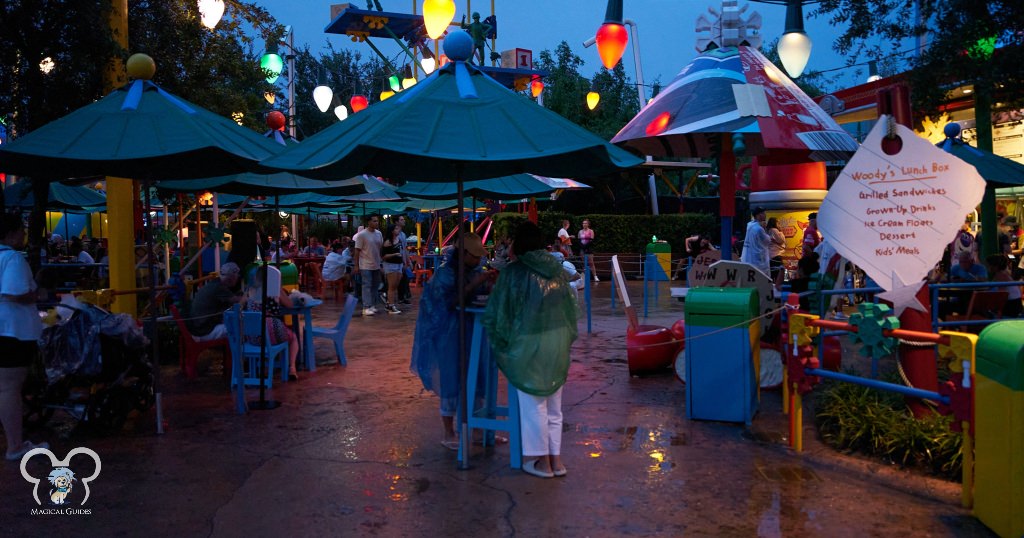 You can save money by bringing your own rain gear with you instead of buying Disney's rain ponchos. You can bring a durable raincoat with you for wet weather. Extra socks, ziploc bags, cheaper ponchos, and umbreallas are also a good idea to bring with you.
June through November is hurricane season and rains more frequently in the Disney theme parks. June, July, and August are also known for the afternoon rain showers so pack your rain gear if you are headed to Disney World these months.
Visitors with kids may also want to look for a stroller cover, offering toddlers shelter from the rain. Think about bringing a spare plastic bag too, so you can store your wet poncho once it's been worn without getting your other items wet.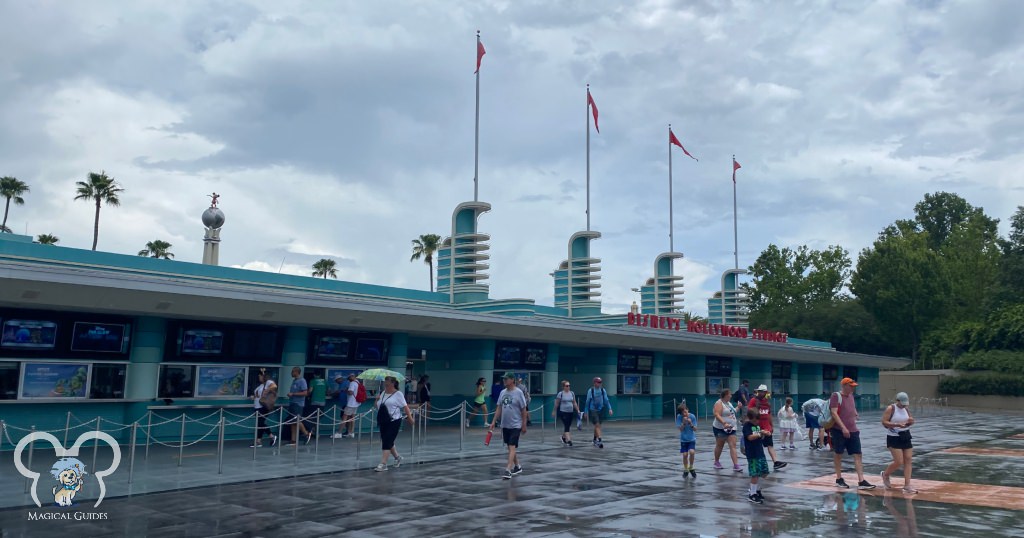 Can You Bring Ziploc Bags To Disney?
You can back Ziploc bags in your luggage when traveling to Disney and bring them with you into the theme parks. They often come in handy during a Disney trip, so the next time you are coming to Orlando, put a few into your luggage.
You can use them for snacks or to protect small items from the weather at rainy times of the year, like the summer months. They are often the perfect fit for your phone or camera, keeping these electronics protected from the rain inside your backpack.
It's not a big thing to pack, but it's something that can be super useful on your vacation. If you don't have room in your suitcase, you can always order them with your grocery delivery.
What Should I Pack For A Disney Rainy Day?
Before traveling to Orlando, I always recommend you keep an eye on the weather forecast in the lead-up to your trip. As well as packing your own poncho to avoid using Disney's ponchos, consider bringing the right rain gear for your whole family.
This might include waterproof footwear or pants and a high-quality rain jacket to protect you from the Florida rain. Kids might appreciate you getting themed clothing for the trip, and even some of the best ponchos will have characters such as Minnie Mouse on them.
The good news is that Orlando and the Walt Disney World Resort have many stores. Besides a new Mickey Mouse rain poncho, you can buy everything you might need on vacation.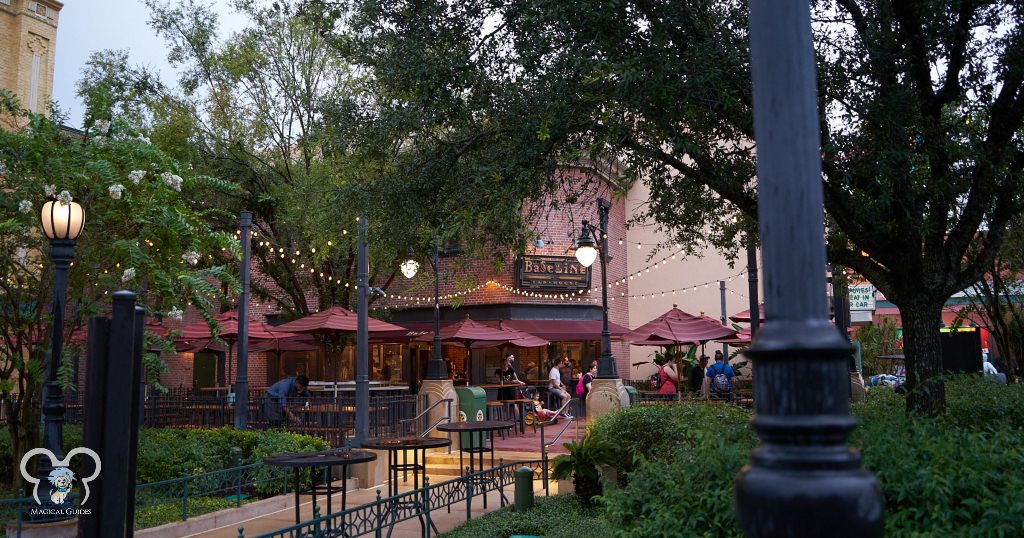 When heading out to the theme parks on a rainy day, try to pack everything in a waterproof bag. A change of clothes is always useful, as if it rains in the afternoon, you can still feel comfortable staying until late at night. We always bring at least an extra pair of socks in our Disney park bags for maximum comfort all day long.
We know that packing a lot of luggage on your first time or when flying can seem like a nightmare. Use your local dollar store to save a fortune when visiting either Walt Disney World or the Disneyland Resort.
Does Disney Refund For Rain?
No, Disney does not offer any type of refund for rainy days. These days are very normal in the rainy season, so the theme parks don't close down.
There might be some small changes to the entertainment program. For example, they may offer a Rainy Day Parade instead of the usual parade. However, this won't mean you are offered a refund.
There are a lot of things to see and do even when it's raining, and the parks are designed to offer you plenty of shelter when needed.
You'll usually find the rain is over very quickly in Orlando. The infrastructure of the parks means that a couple of hours later, you won't even know that it was pouring it down before.
What Is The Rainiest Month In Disney World?
August and September are usually the two rainiest months of the year. These months are considered to be the height of the hurricane season, but rain is often experienced from May to October.
In August or September, it's not unusual for there to be an afternoon storm most days, but it's usually over within an hour. The first thing to consider when planning a trip at this time of the year is what you should pack for the rain. Prepare ahead, so that your whole family has a fun and comfortable vacation.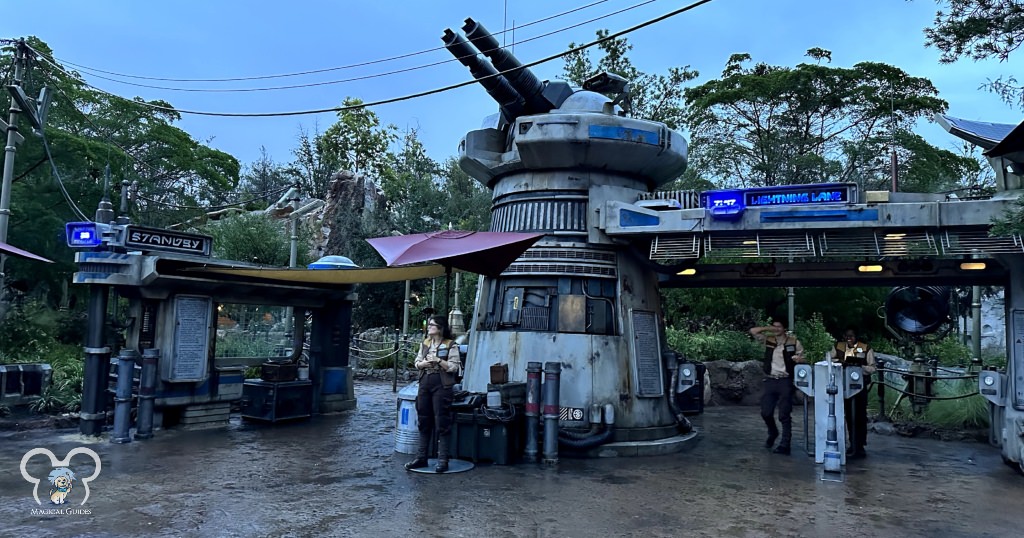 Does Disney Shut Down Rides When Raining?
Not many of the Disney rides are impacted by the rain, especially those that are indoors. They are far more likely to close when thunder and lightning are in the area, which often happens alongside rain.
If you see rain or storms forecast for later in the day, we recommend trying to get on the top rides first thing in the morning. Rides that are outdoors are most likely to close, so make sure they are top of your list when the park opens.
You can still have a great time at Disney in the rain, but just make sure you run to shelter when the rain starts to come down. There are plenty of movie-based attractions or indoor rides that you can enjoy during the rain. Even being in the queue will offer you some escape from getting wet.
You'll notice the parks often become much quieter on a rainy afternoon. This can make the rest of the day very pleasant for seeing and doing everything that Disney has to offer. A rainy day in Disney is still better than being at home or work.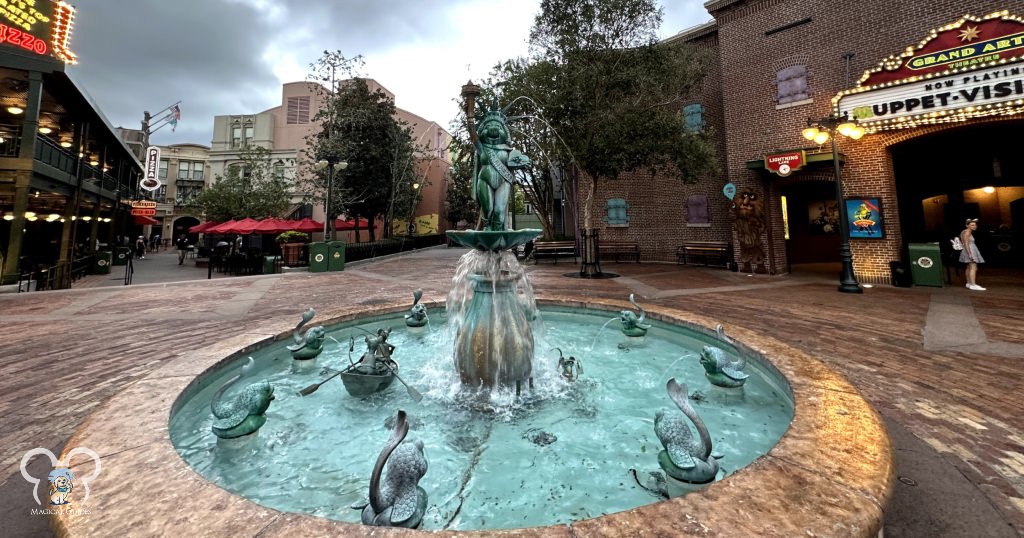 By following the tips I've shared above and preparing in advance, you can still make the most of your time in the theme parks, no matter the weather. Disney offers both ponchos and umbrellas in the parks, so you'll have no trouble keeping dry in a rush.
That being said, you can save a fortune by bringing these items from home. With a little bit of advance planning, visitors notice that they save a lot on their next Disney vacation.