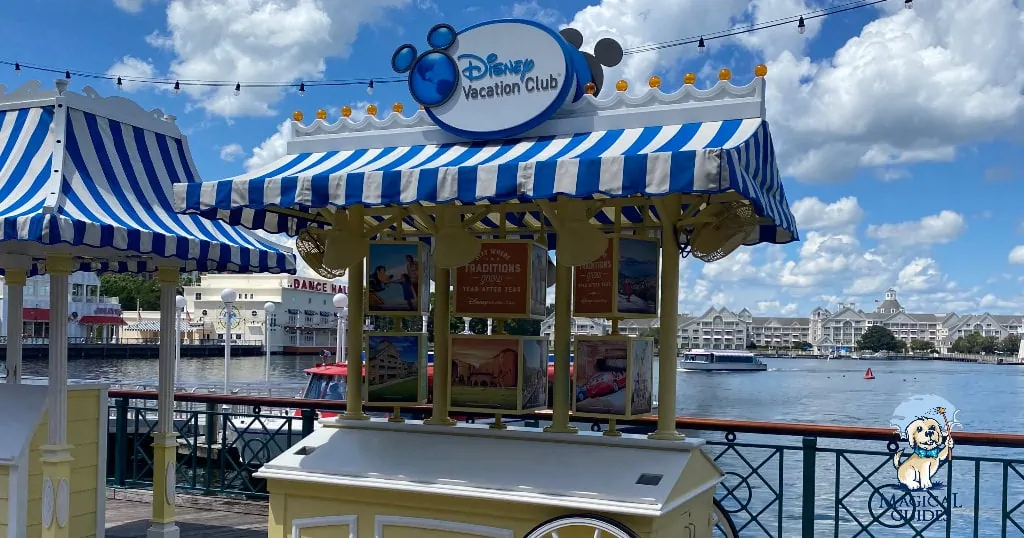 Whether you have just become a Disney Vacation Club (DVC) Member or have been for ten years, it's always good to review the latest benefits of your membership. Disney offers its DVC Members many great benefits and discounts, including discounts on merchandise, dining, special events, and unique benefits while on your vacations. Disney Vacation Club calls these benefits and perks "Membership Extras" that help make your dream Disney vacation a dream come true. Disney Vacation Club is fantastic for guests who love visiting Disney and who plan on staying at Disney Resorts. Being a DVC Member helps you save money booking, have extra benefits to booking your ideal vacations, and have special perks while on your magical vacation.
Read Also: Disney Vacation Club Point-Borrowing Restrictions
Most DVC Members know about the Disney Annual Pass discounts and Food and Beverage discounts, but there are some great Membership Extras that most members don't realize they have. While you may know about some of the benefits of being a DVC Member that you may have, here are 10 DVC Member benefits you might not know about.
Member Cruise to The Bahamas
In 2023 Disney Vacation Club Members will be able to take a members-only 4-night cruise to the Bahamas on the new Disney Wish. This Disney Wish is the newest of the Disney Cruise Ships and had its maiden voyage in July 2022. Members will have to pay for this Disney Cruise but will be treated to daily themed gifts delivered to your stateroom. Entertainment on the ship will be DVC Member-themed and go above and beyond the typical Disney Cruises.
Fairytale Fireworks: A Sparkling Dessert Cruise
DVC Members get a 10% discount on the Fairytale Fireworks: A Sparkling Dessert Cruise. This is one of the best ways to view the Magic Kingdom Fireworks. While on board the Disney ferryboats, guests are offered beverages, delicious desserts, and treats to enjoy while watching the Disney Enchantment Fireworks Show. The music that goes along with the show is even played on the boat to make the show spectacular.
DVC Member Check in for Disney Cruise Line
Checking in will be much easier for DVC Members checking in on the Disney Cruise Line. Members are welcomed to check in for their cruise in a specially designated queue for members, allowing them to have shorter wait lines checking in. Members must have their DVC Membership card to enjoy this perk.
Discounted Tickets to Disney's Typhoon Lagoon
DVC Members looking to cool off at Typhoon Lagoon can enjoy $20 off tickets to Disney's waterpark. To access this "Membership Extra," guests can visit the water park main entrance, the concierge at their DVC Resort, or book their reservation online.
Givenchy at Plume et Palette Boutique
Givenchy at Plume et Palette Boutique, located at the France Pavilion at EPCOT, is a French boutique with designer French bags and fragrances that offers DVC Members a free fragrance sample, a deluxe gift for members with a purchase of $100 or more, and a complimentary makeover.
All Disney Vacation Club Resort offers laundry facilities for DVC Members to use at no charge to members. Most DVC Resorts also have a washer and dryer in their rooms, making it convenient for guests on vacation. This helps members pack lighter and not bring as much luggage with them on vacations. This Membership Extra may not be big, but it makes packing and laundry much easier while on vacation.
Pool Hopping at Disney Resorts
Disney is well known for its over-the-top recreation activities and pools at each of the Disney Resorts. DVC Members are allowed to stay at one DVC Resort and visit another to relax and swim in their pools. This is great if you have a day that you are skipping the Disney Parks, you can spend a whole day pool hopping and enjoying the fun-themed pool areas at each DVC Resort.
Joffrey's Coffee Discount
Joffrey's Coffee has locations all over Disney Property, including all four Disney Theme Parks and ESPN World of Sports. They have some of the best coffee at Disney and have different specialty drinks at each kiosk location for guests to enjoy. DVC Members can enjoy 20% off at Joffrey's Coffee Kiosks on their one-of-a-kind, delicious artisan coffees, and premium teas.
Member Nights and Discounts at Splitsville Luxury Lanes
Throughout the year, DVC Members and their guests have special access to skip the general entrance and purchase a package that includes an hour and a half of bowling time and shoe rentals, an appetizer, an entrée, a signature beverage, and a special gift during DVC Member Nights. These packages for DVC Members are $60 for adults and $45 for children ages 9 and under. This is a great perk you won't want to miss out on! If you are not traveling during one of the Member Nights, don't worry, you still get a 10% discount at Splitsville year-round.
Special DVC Member Golf Offers at Walt Disney World Resorts
Walt Disney World has four main golf courses on property for those who want to spend some time on the green while on their Disney vacation. DVC Members have specially priced 9-hole rounds at Disney's Oak Trail Golf Course and can save 15% on an 18-hole round of golf at one of Disney's three championship golf courses. If you want to improve your swing during your magical vacation, DVC Members also save on golf lessons and clinics at Disney.
It is important to know what Membership Extras are currently available, as they can change often. There have been perks in the past that are no longer available, and it can be challenging to be sure what your membership currently includes. Here are some great Frequent Questions and Answers about your Disney Vacation Club Membership you may want to know before heading to Disney on your next trip.
FAQ On DVC Membership Extras
Do DVC Members get free PhotoPass?
DVC Members do not currently get free PhotoPass. You can add PhotoPass to your Disney Theme Park Ticket for $69 per day, or if you have a Disney Annual Pass, you can add it for $99 per year. If you are looking to get family pictures taken on your family vacation, DVC Members do get a 15% discount on Family Portraits on select services from Disney Fine Art Photography and Video. You can find these locations at Disney's Magic Kingdom Park and select Walt Disney World Resorts.
Do DVC Members get free Lightning Lane/Genie+?
Disney Genie Service is a complimentary service provided to all Disney Guests to help you plan your day at the Disney Theme Parks. Disney Lightning Lane and Genie+ is a paid service you can add to your Genie Service that will help you skip the long lines and ride more attractions throughout your day. Guests can add Genie+ to their day for $15 and will have access to skip the lines in 40+ attractions throughout all four Disney Theme Parks. DVC Members do not get discounts or free Lightning Lanes and Genie+.
Do DVC Members get free parking?
Another great Membership Extra is free parking for members at Disney Resorts and Theme Parks when staying at a DVC Resort. The price of parking at Disney Theme Parks is currently $25 a day and saving money on parking is a great way to add extra cash to your daily budget while on vacation.
Read Also: Disney Vacation Club: Is It Worth It?
Do DVC Members get extra magic hours?
DVC offers members complimentary after-hours theme park access called Moonlight Magic. Members get to have the parks with lower crowds which gives shorter wait times and the feeling of having the park to yourself. This is one of the best ways to ride the highly sought-after rides without purchasing Lightning Lane or waiting in line for hours. You can experience the Moonlight Magic hours at Disney's Magic Kingdom, EPCOT, Hollywood Studios, Animal Kingdom, and Typhoon Lagoon. Check the hours before you plan your trip, as these extra hours are not available every day at every park.
If you are a DVC Member, stay updated with your Membership Extras to get the most savings throughout your trip. Not only do you get incredible savings opportunities, but many great perks like Moonlight Magic and Member Lounges can help you have a more unique and magical Disney Vacation. Make sure to bring your DVC Card everywhere you go on vacation and ask for the discount each time you pay while on Disney Property. Members get amazing discounts on Disney dining, merchandise, and more. Even at Disney Springs, DVC Members receive 10% off most stores, even the third-party stores that are not Disney-owned. Before heading out on your Disney Vacation, check to see if there are any Membership Special Events you can take advantage of during your trip. As a member, enjoy the exclusive opportunities to vacation with more desirable perks than most guests visiting Disney.
Read Also: Everything You Need to Know About Disney Vacation Club
Are you a Disney Vacation Club Member? Let us know your favorite DVC Membership Extra! What DVC Member Perk do you use the most on your magical Walt Disney World Vacation?