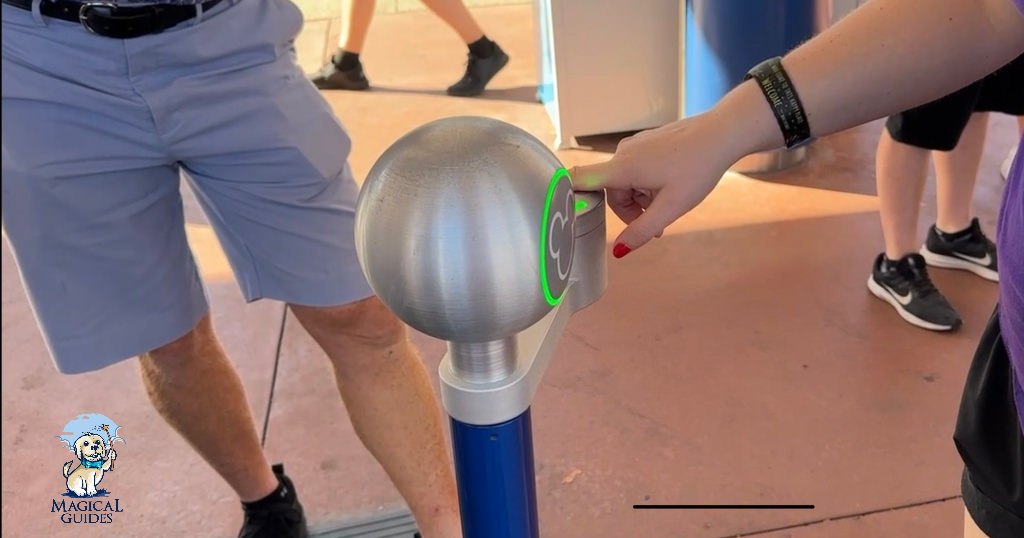 Photo by Bayley Clark for Magical Guides
Ticket costs can vary as Disney tweaks them to achieve maximum earnings, but the typical cost of a one-day base ticket to the parks is around $145! Disney offers discounts for the more days you visit, which will often bring the price down to around $100 per day for a typical 4-day vacation. The rule of thumb is that the more days you spend at the Disney parks, the less you'll be spending per day. Therefore, a long trip will get you a better value and more bang for your buck than a shorter trip. So let's take a look and break down the ticket types, and how you can save on those Disney World admission tickets.
Tickets are broken up into different categories depending on the age of the guest. Kids under 3 years old can in free, tickets for kids between 3 and 10 years old are discounted at about $20 per day, and anyone over 10 received the full adult price. If you're planning a trip and your child is right along one of these lines, it may be beneficial for you to go slightly earlier to save money.
Normally, a ticket will get you entry into one park per day. So, a one-day ticket will grant entry into any of the 4 parks (with reservation), two-day into 2 parks on separate days, and so on. There are also all sorts of ticket add-ons that are available that can impact the price which may or may not be beneficial for your vacation. Here's a quick rundown of the different options (and costs) of ticket add-ons:
Park Hopper Tickets
The park hopper add on will allow you to jump from one park to another during your day, allowing you to visit 2 or more parks on the same date. This can be a great add-on if you're only visiting for a short time (1 or 2 days) to ensure you have the freedom to ride all of the top attractions. However, the park hopper comes at a fairly steep cost. The addition will add around $70 to one-day tickets, and only decreases to about $40-$50 per day for a 4-day ticket.
In addition, Disney has started limiting the times at which you are allowed to move from park to park, this is known as park hopping. You are only allowed to enter your second park of the day AFTER 2:00pm, which means you'll be stuck at the original park for a long time. We highly recommend NOT buying the park hopper add-on, and instead using more time in your overall trip. Adding extra days to be able to visit another park will be the same (or lower!) cost of being able to hop back and forth, and you won't have to stress and waste time traveling between parks.
Water Parks & Sports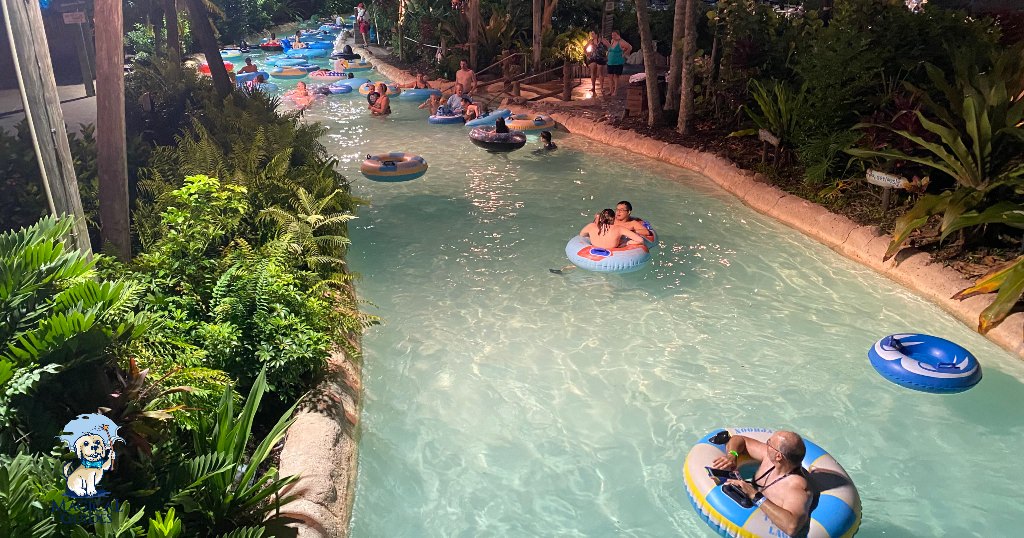 Photo by Bayley Clark for Magical Guides
This add-on will gain you access to Disney's water parks (both Disney's Typhoon Lagoon Water Park and Blizzard Beach has reopened as of November 13th 2022 ), Disney's Mini-Golf (prior to 4pm), Disney's 9-hole golf course (tee reservation only), Footgolf (soccer golf!), and ESPN Wide World of Sports Complex. The add on will give each ticket holder 1 entrance/reservation per day of the ticket. Therefore, if you have a 1-day ticket, you'd be allowed to enter a water park 1 time. If you have a 4-day ticket, you could go to a water park 2 separate days, play a round of mini golf, and then play a round of Footgolf.
This add-on can be an excellent value for visitors with extra time on their hands. If you have time for a week or more vacation, having a couple of non-park days to relax or explore the resort are a great way to go. You could buy a 5-day ticket, go to each park once and then your favorite a second time, take multiple days off in the middle to check out the water parks and other options, and keep your vacation at a slower pace. This strategy can get the best value out of your Disney tickets, especially if you're staying off Disney property where the resort price per night isn't breaking the bank.
If you are visiting in the winter time or don't care to visit one of the heated water parks, I would recommend you avoid this ticket addon.
Park Hopper Plus Tickets
Take both of the aforementioned add-ons and put them together for an "all-inclusive" type ticket. Frankly, there aren't many circumstances where this would be a good idea. To make use of all the money spent on the add-on, you'd have to be flying around the parks, visiting all of the water parks, and doing multiple activities per day. Unless your budget is big enough for the price not to matter, you should not consider this type of ticket. I'd op for some other other options like Genie+…
Genie+ and Lightning Lanes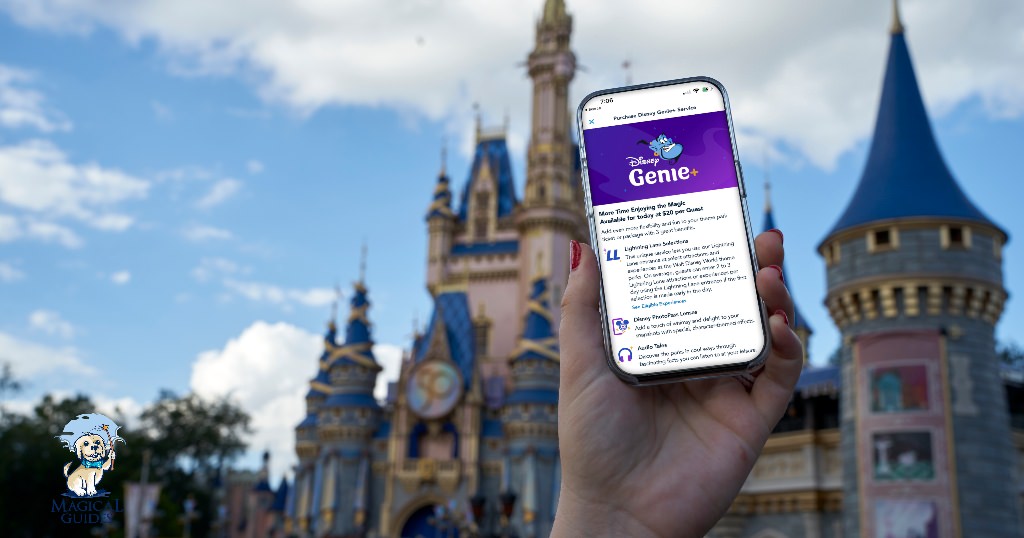 Photo by Bayley Clark for Magical Guides, app image was altered to fit photo.
This add-on used to be Disney's free Fastpass system. Nowadays, it will run you $20 per ticket per day (at a minimum – it will increase during peak times) to be able to make reservations for specific attractions in order to skip the lines. During busy times of the year, utilizing Lightning Lanes is usually needed to keep you from waiting for extended periods all day.
Read More: Disney World Mini Golf Courses: Cost And Other Options
In addition to the Lightning Lane, there are "Individual Lightning Lanes" (confusing, right?) for the top tier attraction in each park. It's effectively the same thing as a regular Lightning Lane, but it's behind the paywall of another $10-$18 per person to ride. That means if your family of 4 wants to guarantee a ride Guardians of the Galaxy: Cosmic Rewind, you'll be out over $70.
Just a side note, you don't always need a Magic Band or Magic Band+, and I wrote an article all about if you need a Magic Band if you're staying off Disney property. So consider that and if it makes sense to save some significant money on your trip.
Should you purchase Disney Genie + or the individual Lightning Lanes with your standard ticket? Well it depends on the length of your vacation, and what you are willing to do to save money. Example, you can rope drop any of the parks, and possibly get early entry if you're staying at one of the Disney World hotels or good neighbor resorts. If you're staying at a non-Disney hotel or Good Neighbor hotel you will be out of luck for getting early entry, and might want to consider it. Also if you are wanting to ride the latest Roller Coaster in EPCOT, Guardians of the Galaxy: Cosmic Rewind, you can attempt to get into the virtual queue at 7:00AM assuming you have a theme park reservation for EPCOT, otherwise you'd have to be in the park before 1PM to join the later queue, both of these options have no additional cost, but if you don't get either you can look forward to shelling out $15+ per person to ride the coaster. I would consider paying to ride Guardians, but usually it's just myself and husband in the park, if you were the average family of four, that could be an extra cost of $60-75 for the day.
Planning out Ticket Costs
To help you get a good overall idea of the kind of money you'll be spending on tickets, here's a breakdown of current ticket rates for the summer of 2023:
Base Ticket / Park Hopper Ticket / Water Parks & Sports Ticket
One-day visit: $143 / $204 / $209
Two-day visit: $136 per day / $176 / $171
Four-day visit: $125 per day / $146 / $142
Six-day visit: $93 per day / $107 / $105
After doing some quick math, you can see that a family of four on a 4-day trip would cost just shy of $2,000 for only the base tickets with no add-ons. Adding Genie+ Lightning Lanes would likely be another $320. The same park hopper ticket with Genie+ would be over $500 more, and Water Parks & Sports tickets would be similar. Feel free to do that math on whichever kind of vacation you're planning!
Does Disney World Offer an Annual Pass?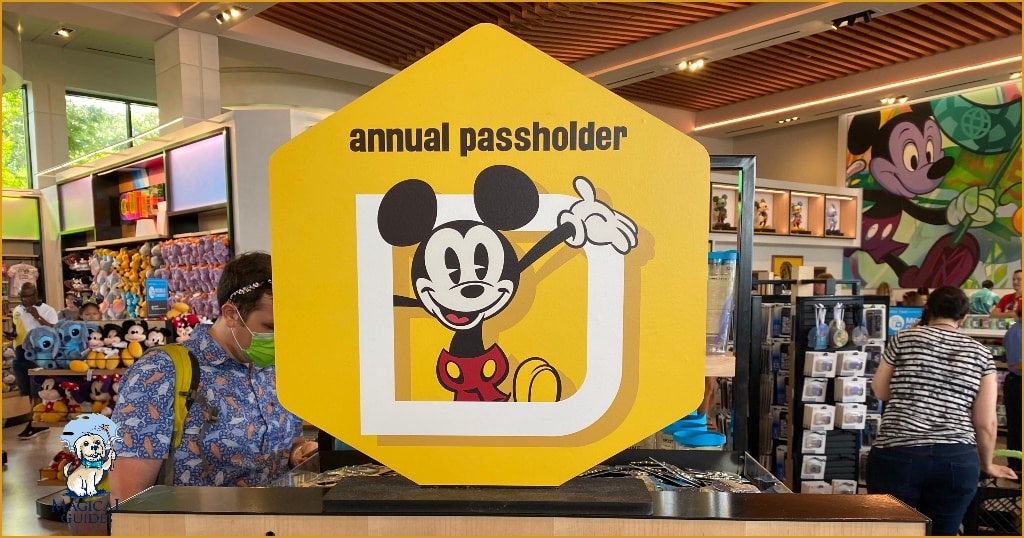 Ah yes, the illusive Disney Annual Pass. So you can go to the Disney parks all you'd like, and would actually save you money if you planned to go to the parks for a total of 10 days per year. Well right now it's not being offered for out of state folks, and you're only able to renew the annual pass if you currently have one. Florida residents can get a basic pass, and pay monthly for the pass, however, it's not like it was pre-pandemic. I've written a more detailed article about when Disney might sell annual passes again, and another one about why I'm renewing my annual pass.
How Much Will Walt Disney World Tickets Cost For 2024
The cost of Walt Disney World has increased every year over the last decade. Each year, it seems prices are up another 5%, and that rate has actually increased recently. Those ticket prices are reflected across all of the ticket options and add-ons, including park hoppers, water parks, and more, and the hopper plus. In addition, Disney just increased the price of the Genie+ Lightning Lane service!
In addition to ticket prices, Disney has kept its food and merchandise prices creeping up and up and up as they've become more fiscally conscious and less focused on creating a magical experience. As a result of this, and certain political stances Disney has taken, many hardcore Disney fans have started to turn away from the company. Despite record park profits, little money has been funneled back into improving the parks. All of this information provides a background on one thing – ticket prices may be dropping within the near future. Though the trend on prices is currently upward, Disney's image is dropping precipitously, while nearby rival parks (including Universal's new Epic Universe set to open in 2024) gain ground. This means less people will be buying Disney Park tickets, and Disney may be forced to drop prices and offer incentives for visitors. If you're planning to visit Disney in 2024, it's probably a good idea to wait on buying tickets to see how everything works out.
Best Time to Buy Disney Tickets (To Save Big Money!)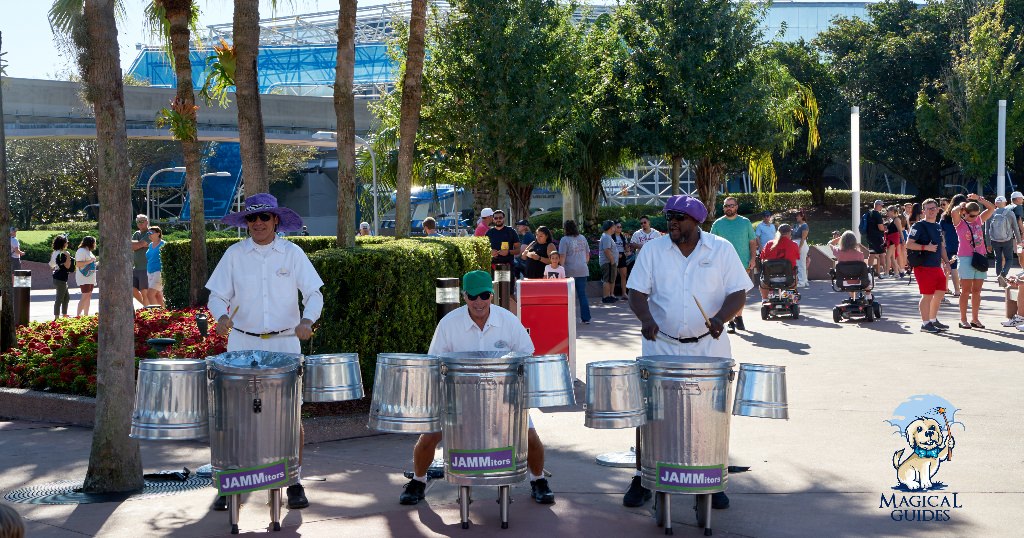 Photo by Bayley Clark for Magical Guides
When To Buy Disney Tickets
The best ways to buy Disney tickets during holidays, when either Disney itself or third-party sellers are offering special discounts to save you money. With Disney's new system changes and park reservation requirements, it can get a little tricky on figuring out when the best time to buy is. Bottom line – you need to buy tickets before you arrive at the Walt Disney World Resort. This is a must for multiple reasons.
To start, you need to ensure that you are able to make a reservation to get into the park you want on the dates you want to visit. With new reservation requirements, parks can be completely booked up during certain dates or times of the year, leaving no way for you to enter the park you were planning on buying a ticket for. Be warned that any holiday is almost guaranteed to reach reservation capacity for at least one park, and even simple weekend reservations can be hard to come by during peak seasons in the winter and summer time. The Magic Kingdom Park usually fills up first, followed by Hollywood Studios.
Park reservations aren't all that difficult to make. Once you buy your tickets, you can link them to your Disney account online or via their mobile app. Once everyone in your party is linked up, you can select a date and park to reserve your spot for the day. Once that's done, you're good to go!
There is another huge factor to buying tickets as early as you can – to make dining reservations. Dining reservations open up withing 60 days of your visit, so having your tickets and park reservations all squared away before this time is crucial.
Many of Disney's restaurants are extremely popular, particularly those with special experiences such as character dining. Cinderella's Royal Table in the Magic Kingdom, for example, often runs out of available reservations within an hour or two of reservations first becoming available, which 60 days out. Less popular dining experiences will also run out of available reservations quickly. You should also keep in mind that the timing of your meals can also be important. It may not be convenient for you to get a late lunch reservation at 2:30 p.m. if you have young kids who might need a nap break in the middle of the day. The availability of certain dining preferences may also make difference in which days you're scheduling your park reservations. Perhaps a meal at the aforementioned Cinderella's Royal Table in the castle with your favorite princesses in a must-do for your family, and you missed out on a reservation the first day of your trip when you planned on visiting the Magic Kingdom. You can easily adjust park reservations and dining reservations to align with your plans and make a park reservation for Magic Kingdom on the second day to ensure access to the park and that special dining experience.
A great tip to keep in mind is that you can make as many dining reservations as you want, and then cancel them as you finalize your plans. Go ahead and book 5 meals in a day, then go back and cancel the ones you don't want once your plan is solidified. There's no penalty for cancelling reservations (as long as you do it a couple of days in advance!) so be sure to make use of this tip. As others swap around reservations, alternate openings may occur at different times or dates, so keep checking in to see what's available!
The important thing to remember is that purchasing your Disney tickets at least 60 days in advance of your visit will keep you on track and in control of your vacation plans. To save money, keep an eye on vacation package deals from Disney and other ticket sellers. As long as Disney isn't completely sold out, they're seeking to sell more tickets and may offer deals and discounts to get you in the parks. They often offer sales during holiday periods, and the tickets you purchase don't have to be used immediately. That is, you can buy tickets now and use them at a far-in-the-future date. If you can grab tickets or a vacation package at a discount price, be sure to do it!
Read Also: How Much Money Does Disney World Make A Day?
When Is the Cheapest Time To Travel To Walt Disney World
Picking a certain time of year to visit can make a huge difference in your vacation experience. The biggest thing to consider regarding the time of your visit is the value you get for your money. Visiting during slower times of the year will allow you to get a lot more done in less time, while visiting with peak crowds in the summer or at Christmas will slow you down and cause frustration. The average wait time for many rides will be doubled in the summer vs the slowest times of the year such as end of January. New attractions are opening, such as a Tron themed roller coaster at Magic Kingdom (and likely the forever closure of Splash Mountain before it is re-themed) in the Spring of 2023, so be sure to keep those dates in mind as they're announced because they could also heavily influence crowds. In general, here are some of the slower times of year to consider your Disney World Vacation:
Late January-February
Any time of the month in February is THE BEST time to visit Disney. The massive holiday crowds will subside at the parks by the second week in January, and there are no major events or holidays (aside from the MLK and Presidents Day weekends) that happen until spring breaks begin in early March. This leaves a perfect window of time for your family to visit while the lines will be short and the weather will be cool!
Read Also: What to Wear to Disney World in February
Late April
During the last couple of weeks in April, there's a window of time between when spring break crowds end and when summer break crowds start in which you can visit the parks and maximize your time. The weather will be getting a little hotter, but it will still be mild enough to be very enjoyable!
Early October
Visiting Disney at very end of September into the first two weeks in October are a good way to ensure lower crowd levels while making the most of attraction openings (more on that in the next section). Another great perk of visiting in October is the chance to partake in Mickey's Not So Scary Halloween party at Magic Kingdom, which is an incredible opportunity to experience exclusive entertainment and meet rare characters! Just note, that this is prime hurricane season, so your plans can get delayed, with the parks closing for a few days.
Another key factor to consider that can save you money on your tickets is the age of your kids. Kids under 3 years old are able to enter the parks free of charge, and kids under 10 will cost less per day than older kids and adults. If you're planning your visit to Disney World and your children are nearing either of these thresholds, it's best to visit while they'll be cheaper!
Finally, it's important to consider how long your Disney vacation is going to be. Single day tickets to the parks have become astronomical in price and are currently over $170! The best way to save money on your tickets is to visit the parks more with multi-day tickets. That way, the price for each day ticket goes down tremendously. Each day you add on will save you a bit of money per day, but there's a steep drop off at 5 or more days (closer to $90 per day). If you have the time, stretching out your vacation and having the opportunity to visit each park multiple times can save you a lot of money! In addition, this strategy will keep you from having to pay more for the park hopper option add on or even from having to purchase Genie+ and Lightning Lanes, which can quickly drive up the cost of tickets.
Where To Buy Walt Disney World Tickets?
The simplest and most stress-free place to buy tickets is directly through Disney's website. If you're planning to buy a vacation package and stay at a Disney resort, keeping everything in the same place is the way to go. However, if you're staying off Disney property to save some money (spending your budget on a longer trip with more park days is better than using it all up on a resort you won't spend much time at!), there are third-party alternatives you can look in to. Undercover Tourist, for example, has been a reliable source of Disney tickets for years. These sites buy Disney tickets and simply sell them back to other people, since they never linked them to any specific account. These tickets are typically discounted at around $10-$20 a ticket, but offerings change often. Just remember, if you buy tickets elsewhere, you need to make sure you go back to link them to your Disney account to make reservations!
If you're based in Canada, the U.K., or elsewhere in the world, we highly recommend staying on Disney's website to buy tickets. It's a whole ordeal to have to manage getting your tickets from sellers based in the U.S., and it's better to ensure you have everything squared away so that your reservations aren't delayed.
Disney itself rarely alters their ticket prices, aside from increasing the prices to match inflation (and squeeze out as much as they can to pay off their debts since acquiring 20th Century Fox). Given the state of the economy, it's difficult to predict whether Disney will continue to have a price increase as their trend has been lately, or if they'll hit a wall from guests that are not willing to pay the price to visit. If you're planning a trip in early 2023, it's best to play it safe and buy your tickets now. If you're visiting in late 2023 or early 2024, keep an eye out for changing prices or deals!