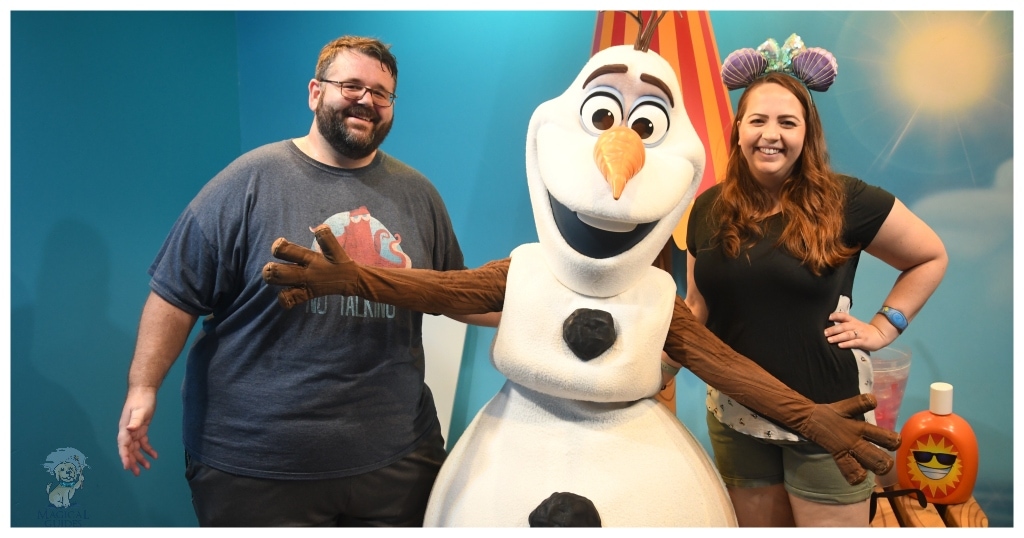 Frozen is still one of the most popular Disney movies, even years after its initial release. Elsa, Anna, and Olaf are characters that are in high demand in the Walt Disney World theme parks, so you'll want to make sure you know how and when to meet them ahead of time. Keep reading to discover everything you need to know about Frozen meet and greets in Walt Disney World.
Frozen Meet and Greet in Walt Disney World – Where is the Frozen Meet and Greet?
The main Frozen meet and greet in Walt Disney World can be found in the Norway pavilion in EPCOT. It's located to the left of the pavilion when you are facing the entrance, and is a great addition to the area alongside the Frozen Ever After attraction. The theming of the meet and greet area makes it an immersive experience, and here you can meet both Elsa and Anna every day. They might not both always be available during your visit, but sometimes you'll be lucky enough to meet both of them in one go. They are wearing really pretty costumes for the meet and greet here, making it the perfect photo opportunity for huge Frozen fans. Don't forget your autograph book in your Disney park bag!
Read More: Disney Park Bag: Essential Items You Should Pack.
After meeting Anna and Elsa during one day of your trip, you'll want to head over to Disney's Hollywood Studios to meet Olaf. His meet and greet location is in the Character Spotlight building, which can be found to the left-hand side of the Hyperion Theater. This theater is home to the Frozen Sing Along Celebration, and the meet and greet offers you a chance to see Olaf without too much of a wait usually. We recommend coming here in the morning for the shortest wait time, but the meet and greet is located indoors, so you'll find it's okay in the hot summer afternoons as well.
While there is no traditional meet and greet in the Magic Kingdom, you do have the chance to see Anna and Elsa in the Royal Princess Processional, which travels along Main Street, U.S.A. Make sure you double check the times for this each day in the My Disney Experience app, but you'll find it is offered multiple times on most days.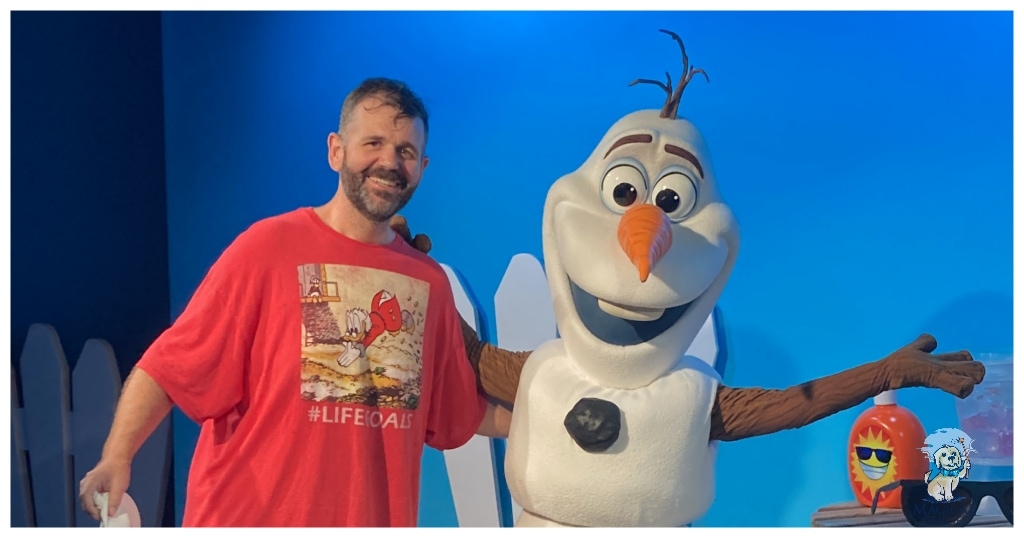 Will Olaf Sign My Autograph Book?
For autograph collectors, you might be wondering if Olaf will be able to sign your autograph book. Unfortunately, Olaf is one of the characters that isn't able to sign, but they often give you an autograph card to take with you instead. You can add this into your autograph book or keep it as a special souvenir of your time in the parks.
Will Disney Take A Picture Using My Phone With Elsa And Anna?
The pandemic brought with it many changes to the meet and greet experience at Walt Disney World. One of them was that the cast members were no longer able to handle guest phones due to health and safety protocols that were in place. The good news is that cast members can now take photos with your phone once again, allowing you to get a great memory of your time meeting Anna and Elsa. They also offer the PhotoPass service in many meet and greet locations, but of course, this comes with a charge to download the images.
If you are looking to have your photo taken with Anna and Elsa, just ask the cast member who is working alongside the characters that day. Otherwise, you can take it in turns with your family to have your photo taken. It's a good option though for families who are all looking to be in the same shot, as you may otherwise miss out on this photo opportunity.
Is Kristoff Available for Photos?
One popular Frozen character that we haven't mentioned so far is Kristoff. Sadly, he isn't available for photos in the parks, and has never been used regularly for meet and greets since the movie was released. That being said, if you are keen to see this character, we recommend seeing the show at Disney's Hollywood Studios. He appears as part of the story here, offering you the chance to see Kristoff on stage as part of this musical celebration of the movie.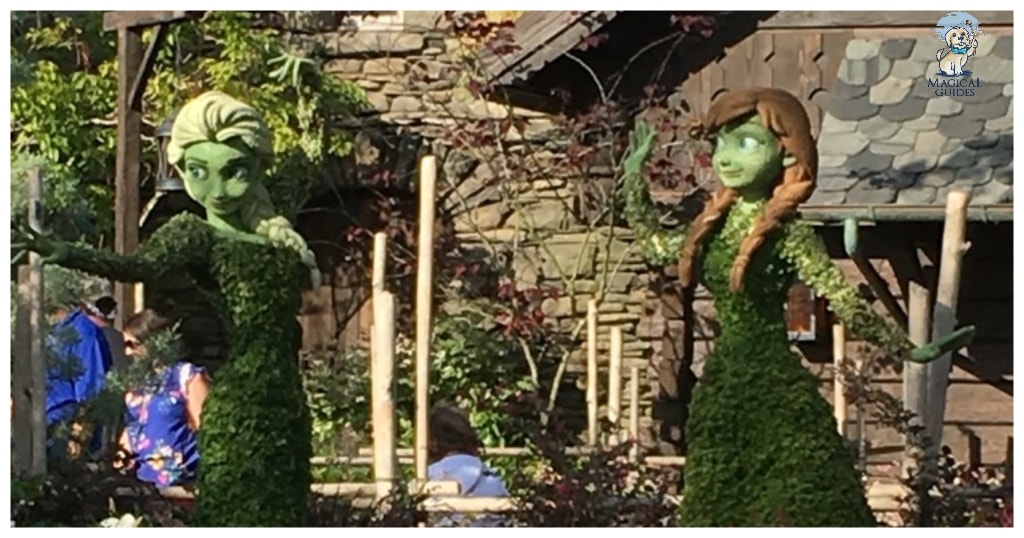 Other Frozen Attractions and Experiences in the Theme Parks
Frozen has certainly taken over Walt Disney World since the first movie was released. The best place to visit for Frozen fans is the Norway pavilion in Epcot, where you can ride Frozen Ever After. This boat ride takes you through various scenes from the movie, and it's fun for the whole family. We think it's one of the best additions for kids and families to EPCOT in the past few years, but it certainly continues to draw huge crowds each and every day. For that reason, try to get here as early as possible in the morning. After riding, you can then enjoy browsing the stores in the pavilion, which are home to some of the best Frozen merchandise in the parks.
Disney's Hollywood Studios is another great park for Frozen fans, thanks to the Frozen show on offer here. It's shown a few times each day, and you'll also find the Olaf meet and greet next door. There is a small merchandise area here as well, so you can pick up a few Frozen themed souvenirs to take home with you.
Frozen characters can be found throughout the Walt Disney World theme parks. They are still extremely popular with visitors of all ages, so make sure you have a little time in your itinerary to wait and meet Anna, Elsa, and Olaf. There are some great shopping opportunities around the parks as well, alongside the show and attraction based on this movie. There's certainly no shortage of Frozen fun to enjoy on your next vacation to Walt Disney World. With a little forward planning, you'll be sure to make any young fan in your family happy as they enjoy all of the Frozen offerings Walt Disney World has to offer.
Read More: How to Use Genie+ and Lightning Lane at Disney World