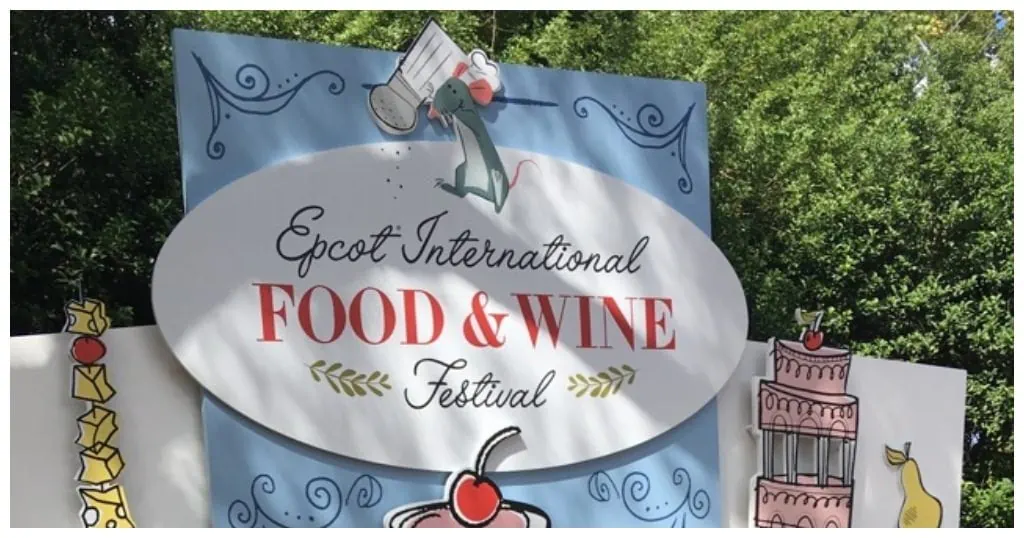 Walt Disney World Resorts has released the official dates for this year's Food and Wine Festival at EPCOT. You can enjoy food and drinks between July 14 and November 19, 2022. It is also confirmed that not all booths will be available right away and that the releases will be split into two parts. As of now, there is no set date for the second phase. On Disney's website, we see certain booths are opening starting August 15 such as Brew-Wing at the Odyssey, Costal Eats, and Hawai'i.
We recommend avoiding the summer time for the Food and Wine Festival because of the heat. If you plan on enjoying the adult beverages, it's best to avoid the heat! October is when Disney usually sees a rise in attendees and that is typically when all the booths are open. If you want to have the full experience, this is the best time to go! Just be mindful of long lines and wait times.
Walt Disney World has also confirmed more than 25 booths spanning 6 different continents where guests will be able to purchase food and drinks from countries around the world. We will still see some of our favorite booths such as Appleseed Orchard, Earth Eats and Hops & Barley but we will also see some new booths this year.
Let's get into some of the specifics about this year's Food and Wine Festival.
Special Events at EPCOT Food and Wine Festival
EPCOT is bringing back their Eat to the Beat Concert Series this Food and Wine Festival. This special event features local musicians as well as internationally recognized musicians. The performances can be seen in the America Gardens Theatre which is located across from the American Adventure World Showcase. The best part about this concert series is there is no extra cost! You can enjoy this live music while you eat and drink from different countries around EPCOT.
Typically, we can expect that local bands from around the Central Florida area to be on stage on slower days such as Tuesday-Thursday. On the weekends, we can expect to see the larger musicians. There are three performances per night at 5:30 pm, 6:45 pm and 8:00 pm.
Here is the schedule of concerts as of now from the Walt Disney website:
Baha Men
July 14 and 15
Big Bad Voodoo Daddy
July 16 to 18
TBD
July 22 and 23
TBD
July 24 and 25
Taylor Dayne
July 29 and 30
Tiffany
July 31 and August 1
Joey Fatone & Friends
August 5 to 8
The Devon Allman Project
August 12 and 13
Christopher Cross
August 14 and 15
Journey Former Lead Vocalist Steve Augeri
August 19 and 20
Air Supply
August 21 and 22
TBD
August 26 and 27
TBD
August 28 and 29
Southern Avenue
September 2 and 3
Kris Allen & David Cook
September 4 and 5
Hoobastank – NEW!
September 9 and 10
TBD
September 11 and 12
Los Amigos Invisibles – NEW!
September 16 and 17
TBD
September 18 and 19
BBMAK
September 23 and 24
TBD
September 25 and 26
Stokley – NEW!
September 30 and October 1
Shelia E.
October 2 and 3
Mark Wills
October 7 and 8
38 Special
October 9 and 10
TBD
October 14 and 15
TBD
October 16 and 17
TBD
October 21 and 22
Billy Ocean
October 23 and 24
Hanson
October 28 to 31
Boyz II Men
November 4 to 7
TBD
November 11 and 12
TBD
November 13 and 14
This list will update as new concerts get added so check back regularly to see what gets filled in those TBD spots.
Disney is bringing back an event this year at EPCOT Food and Wine Festival called Remy's Hide & Squeak Scavenger Hunt. To participate, first visit one of the three merchandise locations where you can purchase a map and stickers. You can find this at Port of Entry, Pin Traders- Camera Center and World Traveler. Then, you walk around the World Showcase searching for small statues of Remy. Once you find one, you put the matching sticker on your map. Once your map is filled up you can redeem a prize! This is a great activity to keep the little ones entertained while you enjoy your food and drinks.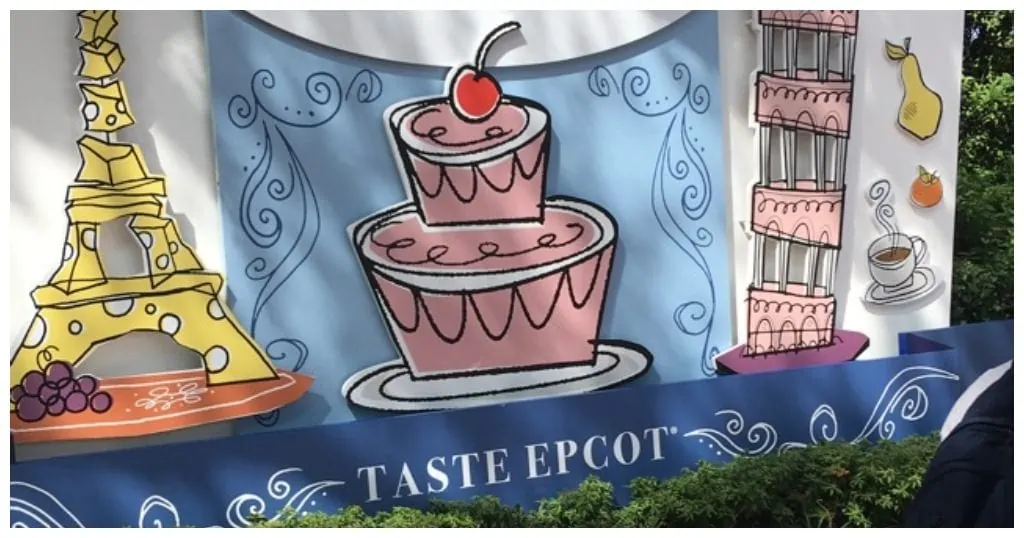 How much should I budget for EPCOT Food and Wine Festival?
It is important to know that Food and Wine Festival can get a bit pricey if you're not careful. You must purchase a one-day ticket to EPCOT in order to get into the Food and Wine Festival. On top of that, the food and drinks all cost extra. With more than 25 booths added to the world showcase, it can become a lot!
Look into the booths ahead of time and prioritize where you would like to go. If you are with a group, consider sharing food from booths! This helps you not get too full also and saves your bank account. Depending on your family or party size the amount you should budget varies. On top of the ticket, plan to spend around $75-$100 per person on food and drinks. Again, this varies depending on preferences and likes but that is an estimate.
Tips and Tricks for Food and Wine Festival
As mentioned before, it can get very pricey while at the Food and Wine Festival. Consider sharing portions of food with your party to save some money. This also helps in case you don't end up liking something you won't feel like you wasted your money on it. If you are comfortable with it, you can also share drinks. Of course, take necessary precautions with sharing food and drinks and use your best judgment.
It can get overwhelming with all the food and drink booths. Pick out a handful that you really want to visit and check out the menu ahead of time. This helps you to not overindulge during the Food and Wine Festival. Remember, you still are at a theme park! You don't want to be overly full on food and drinks only to have to walk around in the heat it can get very uncomfortable. Know your limits and take it slow! The Florida heat is no joke and can really take a toll on people who have been drinking too much. It's not a race! It's about enjoying yourself and immersing yourself in another culture.
One way to avoid overspending is to purchase a Disney gift card that you can reload with the amount that you are looking to spend for the day. That way, you are not just swiping your credit card away you know exactly how much you are spending. If your budget for the day is $100 then that is what you load onto the card. They even have gift cards you can wear around your wrist for easy access on the go!
And the most important tip of all…stay hydrated! The sun in Central Florida is no joke when you are not used to it. Drink water in between alcoholic drinks, and even if you are not drinking alcohol you should be drinking a ton of water!
Is EPCOT Food and Wine Festival good with kids?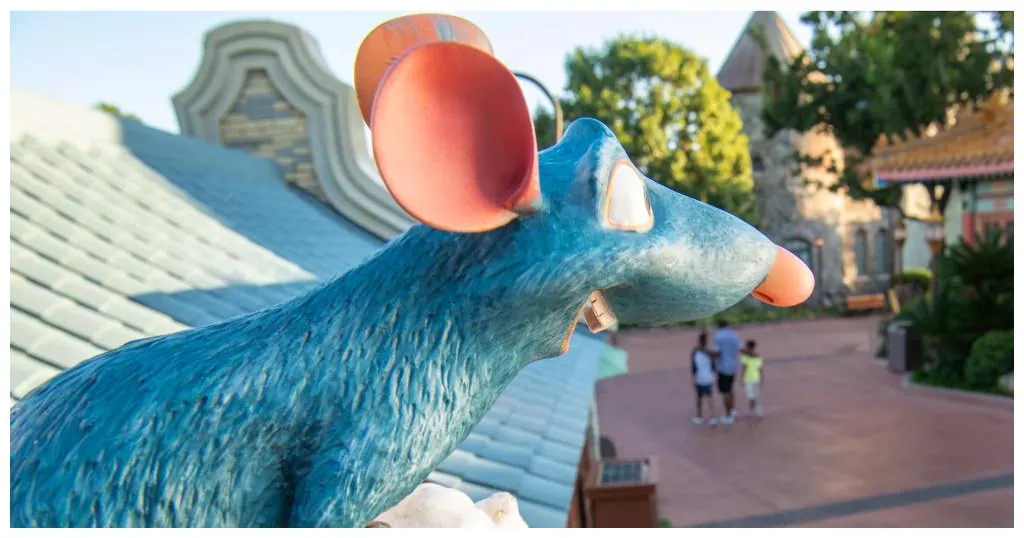 In short, yes! EPCOT is a great park for kids in general. Of course, use your best judgement on this only you know you and your family best. Many kids love the idea of "visiting" other countries even though they are still in Orlando! They get to learn a bit about other cultures and taste their foods. It's a really cool experience for anyone no matter what age you are!
Menus outside the Food and Wine Festival booths contain items that are suitable for kids. Usually, these are less intense in flavor and are better liked by kids. If you are looking at a menu, you can tell which one of the items is "kid-friendly" if it has a picture of a strawberry next to it.
Kids also love participating in the Remy's Hide & Squeak Scavenger Hunt! This is a great way to keep kids entertained while adults also get to enjoy their time.
There are also many rides at EPCOT that kids love such as Frozen Ever After, Test Track and Remy's Ratatouille Adventure. In between booth visits you can go on a ride with the kids, check out some of the world showcase, and even enjoy some of the amazing food with them!
Read More: Is EPCOT good for Toddlers?
How to dress for Food and Wine Festival
I always suggest that people dress comfortable for any Disney Park but especially Food and Wine Festival! Comfortable walking shoes are a must at EPCOT because of the amount of walking that you will do between the showcases. Plus, if you plan on indulging in any alcohol you might want to be comfortable. And put on those stretchy pants for all that amazing food offered!
Comfortable shoes are a must for walking around the World Showcase in EPCOT. Read More: What Are the Best Shoes for Walking Around Disney?
Some essential accessories you might need for your day at Food and Wine Festival are a backpack or fanny pack, a pair of sunglasses, sunscreen and water bottle. Depending on the time of year it can be very hot in Central Florida especially between June and September. You might also want to pack a small umbrella or ponchos incase that unpredictable Florida weather hits. It's always a good idea to check the weather ahead of time and pack accordingly!