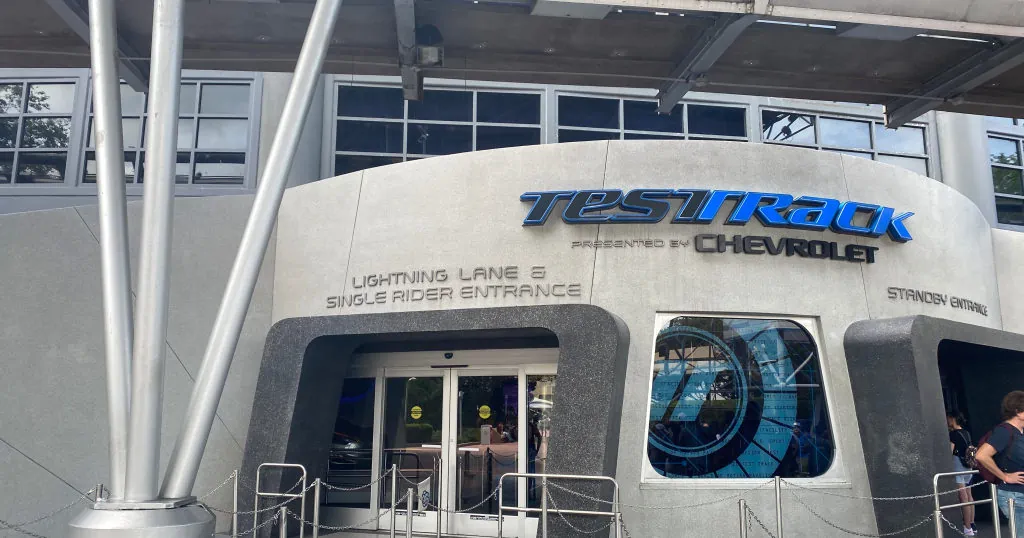 Who wants to go for a fast ride in a convertible with the Florida sun on their faces? This Disney theme park blogger right here, please!
If you've visited EPCOT before, you'll know that one of the park's most popular rides is Test Track. While this attraction has been open for quite a while now, it still attracts huge crowds each and every day.
To help you plan your upcoming vacation, we're going to share our complete guide to test track today. We'll answer many of your most commonly asked questions about this ride, so you can decide if it's worth adding to your upcoming vacation plans.
Is Test Track Like A Roller Coaster?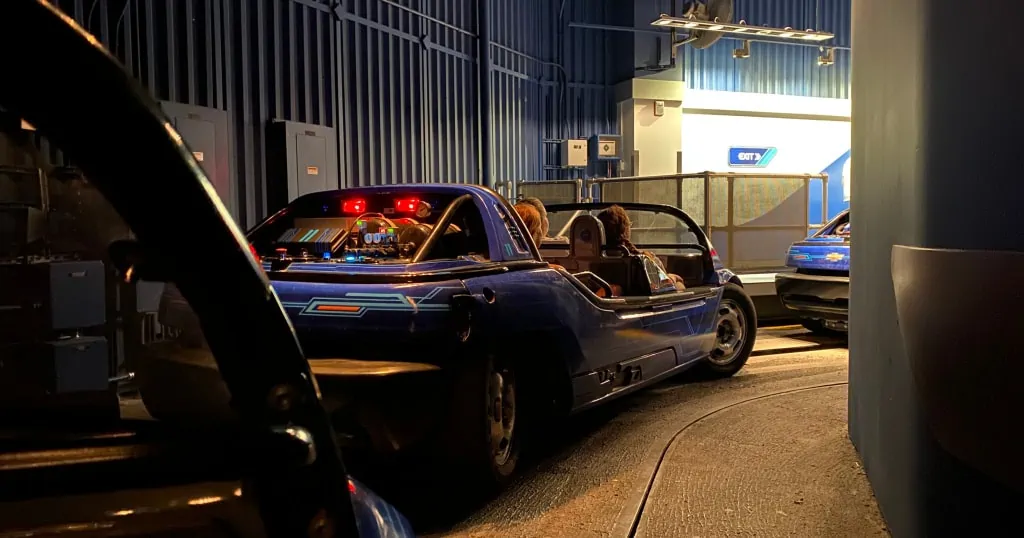 One of the reasons that Test Track has remained so popular year after year is that it is one of the most unique rides in Walt Disney World. If you are wondering whether the ride is like a roller coaster, it's quite different to this type of attraction.
You are sitting in a low-lying car, which will take you around a test course before heading out for the fastest part of the attraction. You'll be seat belted into the attraction as you would on a roller coaster, but the car is independent to other vehicles on the route.
The motion is more like a traditional car than a roller coaster, so it's a good ride for anyone who doesn't enjoy some of the more daring attractions in the parks.
How Many People Are In A Test Track Car?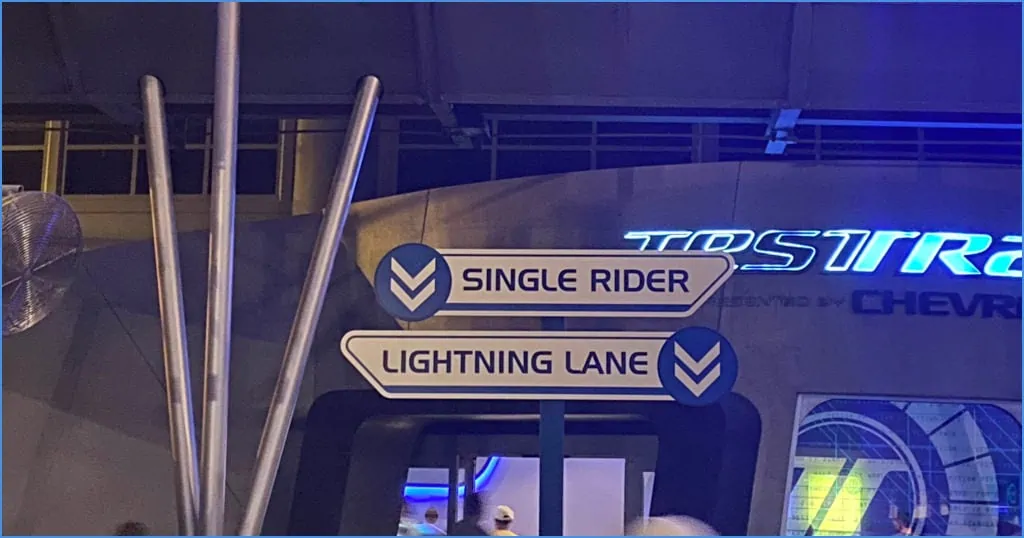 Each Test Track car can sit up to six people at a time. If you are traveling in a two or a four, you'll find that a solo rider is usually added to the vehicle to fill up the car. Test Track is popular from first thing in the morning until last thing at night, so most of the time, each of the cars goes around full.
One thing to keep in mind when planning your time here is that Test Track offers a single rider line. Even if you aren't traveling alone, we recommend considering this option if you don't want to wait for a long time. They'll have the wait time posted for this line as well, so you can figure out if it's worth separating your party for.
If you are just traveling as a two, quite often you end up in the same car. The majority of people travel in twos or fours, so they will only need one or two rows of the car, leaving the two other seats ready for someone else to join. The single rider line is a rare feature in the parks today, but it's well worth using when it's on offer.
Read Also: Which rides have a Single rider lines at Disney World?
Does Test Track Feel Fast?
Test Track is a very varied attraction, which has slower moments and those where you go at high speeds. The beginning of the ride takes you through a series of vehicle tests, which are shakier and will throw you around.
This part stops and starts a little more than the later part of the ride, but it's still very thrilling. The fastest part of the ride is when you head out to the open area following these tests.
You'll then see just how fast the car can go, and you'll certainly feel like you are riding at maximum speed. Most people enjoy this part of the ride the most, as you'll get to spend some time outdoors at a high speed, feeling the wind in your face as you go around the track.
Why Does Test Track Always Break Down?
An issue you may notice when you are traveling to theme parks is that some of the rides break down from time to time. In fact, Test Track doesn't have the best record in this area, and it's not uncommon for it to be down at some point on almost every day.
Read Also: The Definitive Guide to Rides in EPCOT in 2023
The track system for this attraction is much more complex than many of the other rides in the parks, which causes a greater number of issues. It's also very sensitive to anyone leaving the vehicle or putting their arms outside the car, which can cause the ride to stop and break down.
If you do find yourself on Test Track when it stops, try to relax and just wait out the issue. Most times, the ride starts again within a few minutes, so you'll be on your way and able to enjoy the rest of the attraction.
It can cause delays to the line when the ride breaks down, so if you find your wait time goes up, this may be why. Try to decide whether it's worth staying in the line or returning later on and try your luck again then.
The Best Times to Ride Test Track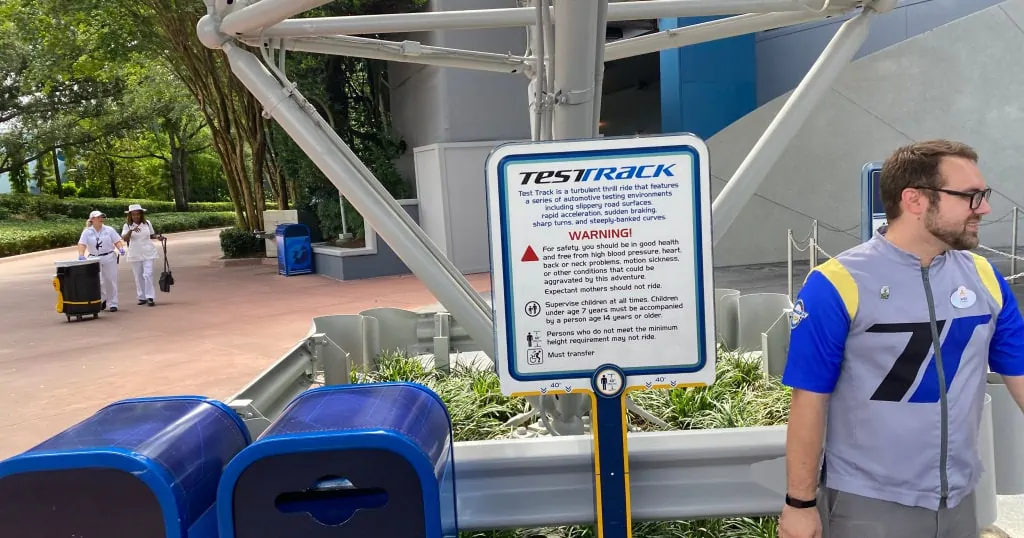 The best times to ride Test Track are either first thing in the morning or last thing at night. In the morning, you'll find that the crowds are lower, but they quickly build up within an hour of the park opening.
We love the night-time riding experience, which feels even faster than during the daytime. You'll enjoy seeing the park all lit up for the night from above, which adds another thrill to this ride. Keep in mind that Test Track is one of the park's attractions for the Genie+ service, so this is another way to ride.
The passes for this attraction go quite quickly, as it's one of the most popular rides in the park still. You'll need to prioritize this ride on this service if you want to ride this way, so think about what else you want to do in the day in advance as well.
Read Also: Tips and Tricks On How To Rope Drop EPCOT In Disney World
Test Track is a can't-miss attraction for anyone visiting EPCOT this year. You'll find that it appeals to kids, teens, and adults alike, who love the high-speed thrills this attraction offers.
We recommend considering both Genie+ or the single rider line if you are looking to spend less time waiting in line, as this ride often has very high wait times. No matter how you wait for the attraction though, you won't regret taking your time out to ride Test Track, which is likely to remain this popular for many years to come.
Don't forget to check out Test Track's Wait Times, which we keep a record of here.
Is Test Track EPCOT plus size friendly?
All of the rides inside of EPCOT are plus size friendly, and Test Track is no exception. You will find a large seatbelt that must be secured in order to ride.
There are seat dividers, similar to Soarin' ride. If you are still nervous there is a test seat right outside next to the single riders entrance. If you have mobility issues know you will be required to step into the car, but there are handles to help you along the way.
My tip from my husband who rode at multiple weights ranging from 375 – 525 lbs (46″ waist to 62″ along with a 3XL-5XL shirt size) opt for the front row. Politely ask a cast member if you can ride in the front row, as there is additional leg room which will help when getting in and out of the ride vehicle.
When you are getting into the ride vehicle, pull the seatbelt prior to sitting down. Wrap it around your torso and buckle it in. As you sit down the seatbelt will retract avoiding any awkward touching with a neighbor you might not know.
Don't be afraid to ask someone, or offer help to someone else. The seatbelt for rides can be somewhat awkward to find and get latched in. So get it buckled, and hang on to your yellow strap, there's going to be a seatbelt check ahead!
Do you enjoy riding on Test Track? How about building your own car design?