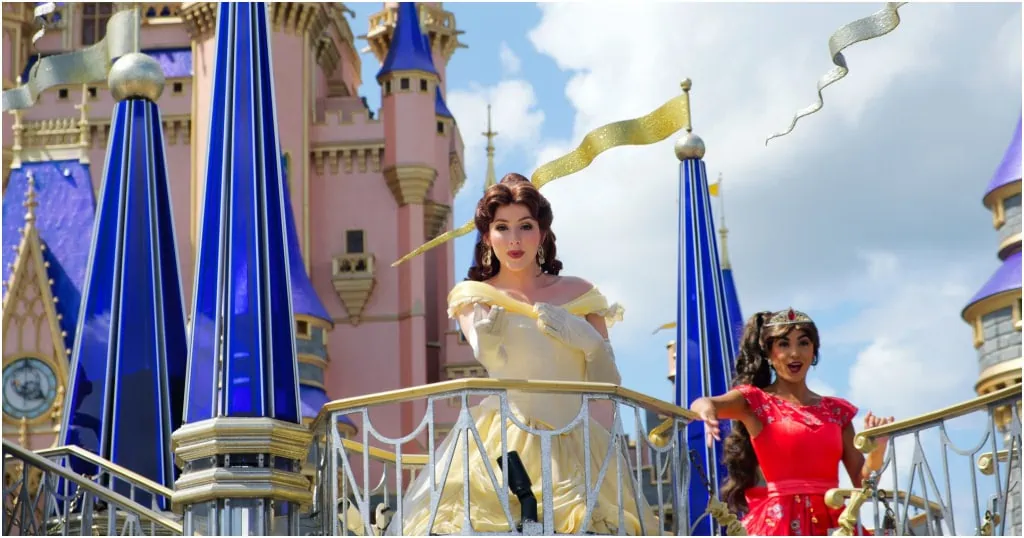 Whether this is your first time or your fiftieth time to enjoy dining with the Princesses at Disney World, it is a major highlight of any Disney trip.
One highlight for families, or even couples, is certainly the Disney character dining. These have to be booked in advance or you won't find yourself dining with any characters at all.
Character dining is available throughout the Disney resorts and does not only include the Disney Princesses but includes other characters too. You can find restaurants with Mickey Mouse, Minnie Mouse, Donald and Daisy, and even The Mad Hatter. Fingers crossed that Mary Poppins returns soon to entertain you at a supercalifragilistic breakfast (we're still waiting for 1900 Park Fare to open up).
Since the pandemic of Covid-19, many things have changed at the parks so I've put together an update to find out exactly what your favorite Disney Princess is up to. First-timers should also be aware that Disney Princess character dining is not included in the park fare, and you will need to book and pay in advance for this experience.
Let's jump right in and find out what has been happening with the Disney Princesses in Walt Disney World, Florida. Let's just have a quick reminder of the theme parks that you can visit:
B) EPCOT Theme Park
C) The Animal Kingdom
D) Disney's Hollywood Studios
The Magic Kingdom
There are many more spots to grab a bite to eat in The Magic Kingdom than the ones listed below, but in this article, we are focusing on the restaurants where families can chat with Jasmine about what it's like to fly on a magic carpet through the night sky or ask Ariel which kind of seaweed she prefers snacking on when she's feeling a little hungry.
Let's begin with one of the most popular venues, Cinderella's Royal Table.
Cinderella's Royal Table in the Cinderella's Castle
Meals: Breakfast, lunch & dinner
Style: Prix fixe menu
At this point, in November 2022, Walt Disney World has not formally announced the return of all of the characters in the Castle, and it is currently only Cinderella whom you can meet.
However, it is still a fun and extremely popular restaurant to dine at. After all, you are dining in Cinderella's Castle!
Walking down Main Street, you cannot miss this magical, iconic building that magnetically draws crowds. Inside, the attention to detail is incredible. Just be warned that even though you would have booked a specific time slot, you are going to have to wait outside until you are called. But don't be a grump, the wait is usually only 10 – 15 minutes long and other people are ending their enchanted experience. Be happy for them – it's almost your turn!
When you enter the Castle, you'll find yourself in a queue leading you to your photo op with the hostess herself, Cinderella! This is currently the only opportunity to have your photo taken with her in the Castle. This is also the perfect opportunity to ask the Princess for her autograph. Once you have finished chatting, climb the royal spiral staircase and enter the dining area which will be buzzing with excitement.
If you're here for dinner, watch the incredible fireworks display from inside the Castle.
And just to make sure you have magic during the rest of your stay at Disney, you are given a magic wand of your very own!
Be Our Guest Restaurant
Meals: Breakfast, lunch & dinner
Style: Prix fixe menu
Standing beyond the gates of the Be Our Guest Restaurant, you can see what Maurice saw as he peered towards the Beast's Castle, beyond boulders, and through trees, when he was out searching for Belle that dark, stormy night. Wrought iron gates lie open when the restaurant is open, beckoning you to come inside where gargoyles silently greet you.
The attention to detail in this castle is gorgeous – beautiful mosaic-stained glass windows highlight the story, while art hanging from the walls tells the story of Belle and the Beast. It's darker inside, with an ancient medieval feel, but the giant chandeliers suspended from the ceiling add blissful character to the ambiance. The ceiling is beautifully painted with cherubs, which interestingly enough are the faces belonging of the children of the artists who painted the ceiling. Every room inside is uniquely decorated to feature a different section of the Beast's Castle.
And remember the West Wing in the Castle? Well, it might have been off-limits to Belle, but it is certainly open to you, the guests. Just don't touch the rose, because as delicate and protected as it is, you will notice the petals slowly dropping off during the night. The magic mirror is there too and if you watch the portrait of the Beast above the mantel, you may notice changes between the face of the Beast and the face of the human who became the Beast.
Speaking of… the Beast makes an appearance during the night and walks around the tables greeting some of his guests.
Two parts of the dessert have to be mentioned here.
1) The grey stuff, which Lumiere insists guests try (and did you know it used to be kept for special occasions only, but now it is available to anyone who asks?)
2) The second part of the kids' dessert is the white chocolate mold of Chip, the teacup. It is served with edible paints and children are given a paintbrush, with which to paint Chip before they eat it. What fun!
This used to be a restaurant where you could grab a good quality quick bite when you were hungry, but it has reopened as a plated 3-course meal. 
Read Also: What are the best Magic Kingdom Quick Service Restaurants?
EPCOT Theme Park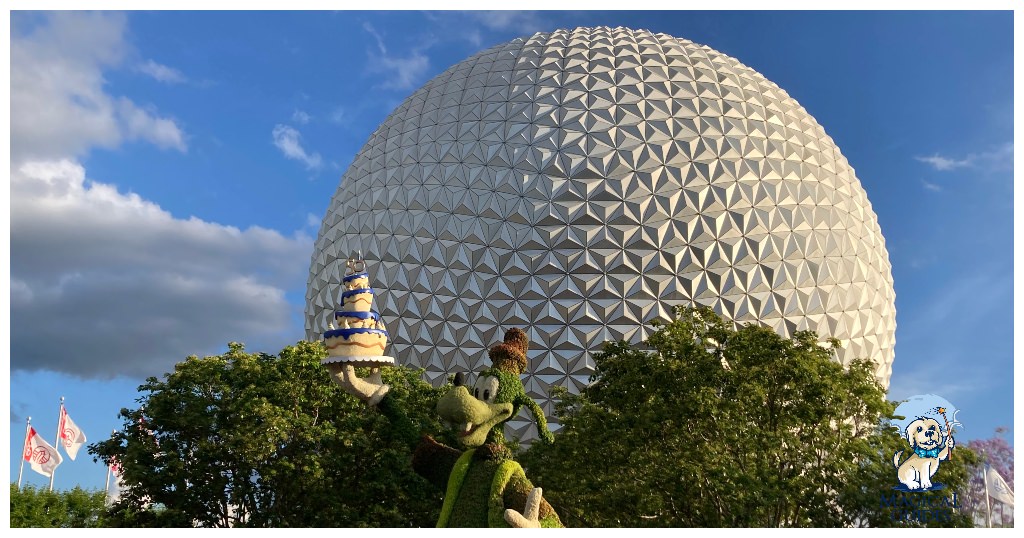 Akershus Royal Banquet Hall
Meals: Lunch & dinner
Style: Prix fixe menu
Akershus Royal Banquet Hall is the ultimate Princess dining experience. It just re-opened on November 4th much to everyone's delight and is the best option for lunch or dinner if you are wanting a dining experience to see not one, but FIVE of the Disney princesses during one meal.
Akershus is located at the Norway Pavilion in EPCOT and is one of the most popular Disney character dining experiences at Walt Disney World. It reopened on November 4th and there has been a lot of excitement among adults… I mean, children. Who knew?
When your table is ready you will receive a text on your phone and you'll be welcomed into the hall. It has a grandiose feeling with high ceilings, exposed beams, and dark wood.
The main dining hall inside the medieval castle, is a Norwegian family-style restaurant based on Arendelle, the birthplace of Elsa and Anna. Keeping within the Norwegian theme, the staff here are Norwegian and some aspects of the meals have a Norwegian flair, such as the Lingonberry sauce, a traditional Norwegian sauce that is similar to cranberry sauce. You would think then that Anna and Elsa would be here, but unfortunately, they aren't.
Once you're seated and dining has begun, you will get to meet five of the Disney Princesses: Belle, Jasmine, Princess Aurora (Sleeping Beauty), Snow White, and Arial. Don't ruin your meal by worrying about not seeing a particular princess – you will certainly be visited by all of them at your table. All of the princesses are overseen by a handler who watches and makes sure that every table is visited as they move through each section. You will be asked if you have chatted with all of them to ensure an amazing Disney Princess experience.
When you leave, you are given an autographed card from all the Princesses.
Disney Springs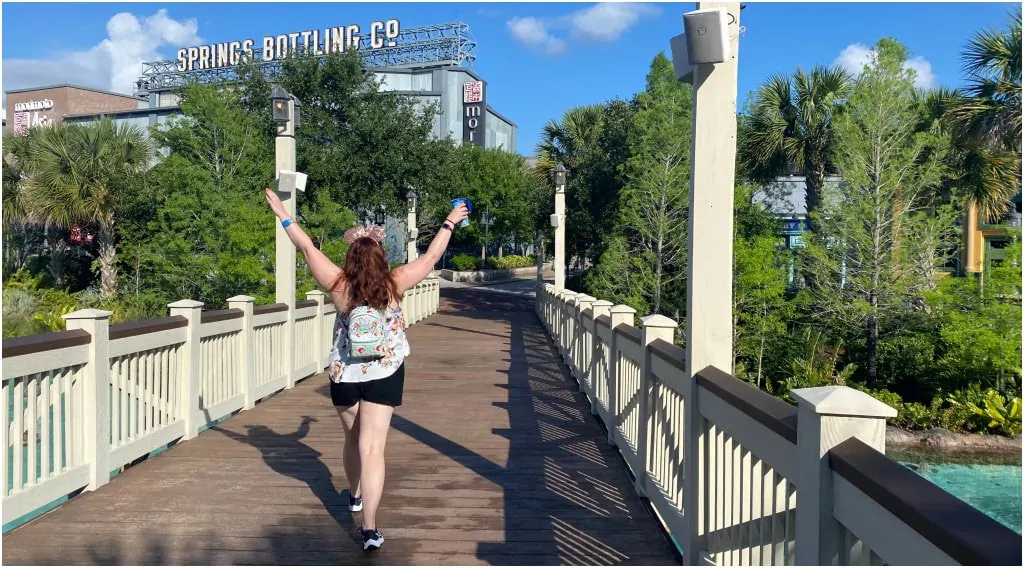 While Disney Springs is not a theme park, it is a 120-acre shopping, dining, and entertainment area that is approximately the same size as the Hundred Acre Wood!
Disney Springs is free to visit, and you do not need a ticket to eat at a Disney Resort here.
Storybook Dining at Artist Point
Meals: Dinner
Style: Prix fixe menu
Heigh-ho, heigh-ho, it's off to the Enchanted Forest we go!
Make your reservation for the super popular character dining experience at Disney's Wilderness Lodge. You'll enjoy a three-course dinner deep in the forest, inspired by the one where Snow White lived with the Seven Dwarves.
Disney's Wilderness Lodge resort is a more rustic option in the resort with lots of wood and beams, but it is the perfect place to escape the hustle and bustle of the park. Visitors enjoy exploring the lobby, walking around the grounds, and watching the geyser erupt.
The ambiance, the lights, the lanterns, the music, and the joyfulness of Snow White and Dopey make the Enchanted Forest magical. The grumpiness of Grumpy and the wickedness of The Queen make this a different character experience from the other character restaurants.
What makes this experience even more special is that Snow White and the Seven Dwarves was the first animated Disney movie ever released, back in 1937. This is the ONLY place where you can feel the glare of the Evil Queen; she walks around giving everyone dirty looks but, she'll still let you take a picture with her.
While you might be surprised by a visit from a very Grumpy dwarf.
The entire experience is a magical one, ending with an intricately carved casket brought to your table. When opened, dry ice smoke wafts out revealing the (chocolate) hearts that are laid down in front of you to eat.
Trattoria al Forno
Meals: Breakfast and dinner
Style: A la carte menu
Trattoria al Forno is an Italian restaurant, located at Disney's Boardwalk Inn. And as Italians go big with their cooking, expect a traditional meal here as chefs use authentic ingredients and recipes all the way from Rome and Milan. Pair this together with a de
Pre-covid, this was one of the breakfast dining experiences where you could meet Prince Eric and Flynn Rider. And, of course, they were accompanied by their beautiful princesses, Ariel and Rapunzel. Enjoy the Bon Voyage Adventure Breakfast. However, at the moment, character dining is not available at this location. Watch here for updates on this.
Getting Your Little Princes and Princesses Dressed Up for their Royal Meal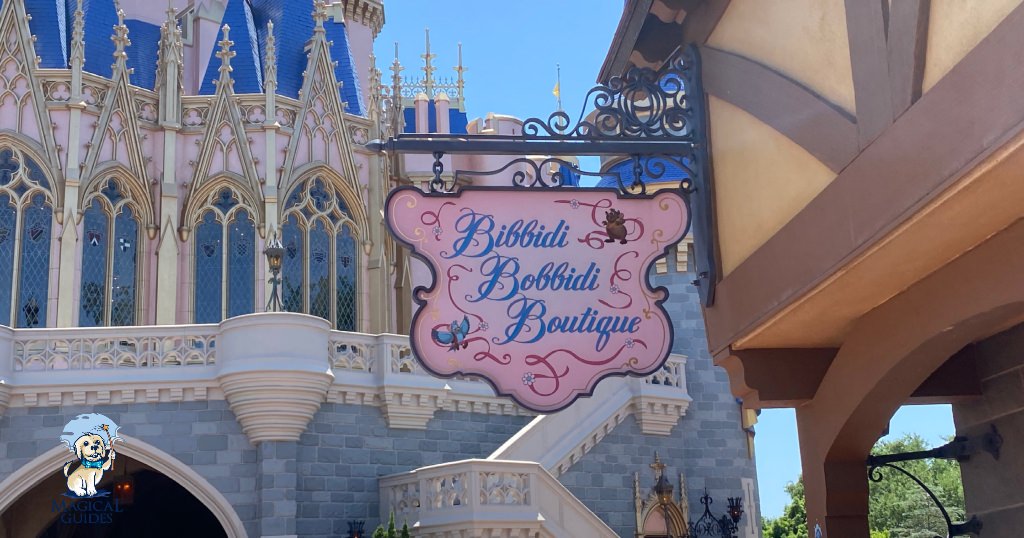 Photo by Bayley Clark of Magical Guides
Little girls all love to be transformed into little princesses. The dress, the make-up, the hair, and of course the tiara! Never forget the tiara.
If you are going to be dining with royalty, you need to look the part, and what better way for kids to get ready than by having their own Fairy Godmother help them? Well not her personally, she's really busy, but her apprentices will step in and get your kids all dressed up quicker than you can say, well, Thingameebob!
With a swish of a wand and a sprinkle of fairy dust, your little ones will be transformed into princesses and knights, faster than you can say, well… Bibbidi Bobbidi Boo, of course!
Royal hairstyles, make-up and face gems, and even a princess outfit or a valiant knight's armor, the experience you choose is up to you.
The basic packages start at around $65 and increase, depending on what you are wanting. This is a high-demand service at Disney World so you do have to book, otherwise, you could find yourself spending up to a day (with no guarantees of an appointment), waiting in line. Bookings open 180 days in advance.
Be aware that within Disney World, there are two Bibbidi Bobbidi Boo Boutiques; one is located in The Magic Kingdom, right behind Cinderella's Castle. The second one is located inside Disney Springs, but it is temporarily unavailable and will re-open as the park slowly returns to normal.
Autographs from Disney's Character Princesses
Children love to run around Walt Disney World collecting autographs from the different characters in the park. And the characters are more than happy to oblige.
Never mind it being fun trying to get as many autographs as possible, your jam-packed autograph book will be the most amazing keepsake.
Each character has a unique signature and the basic rule to remember is that if you can have a photo taken with them, you can get their autograph. If a character is unable to sign in your book, Disney has the solution! The character will either have a stamp that will be stamped into your book, or they will have their own character card which you can add to your autograph book.
If you buy your autograph book at Disney World, there are typically two kinds available. The first one has space for a 5 x 7 inch photograph of the character to insert next to their autograph.
The second one is a book with blank pages. This book has more pages and more space.
And don't forget to get yourself a Disney autograph book! You can have all of your favorite Disney characters, not only the princesses, sign your autograph book. Snag a signature at a photo opportunity, or… at one of the most incredible experiences, the character dining events! The autograph books are fun to fill in and make a brilliant keepsake too!
Where can you buy the Disney autograph book?
They are available at any Disney Shop, or you can order your character autograph booking online before you travel to the park. Take your own pen along with you, colorful Sharpies are a good option too and will add a splash of color to your book. Let your child personalize this book as they like – you could get some Disney-themed stickers and let them add these to their book.
A benefit of a Disney autograph book is that you can use the same book at the parks as well as on Disney Cruises.
Where will the Disney Princesses sign your autograph book?
The easiest place to have a Disney Princess sign your autograph book is either at a meet & greet or at one of the dining experiences. The dining option is best as the cast members will move between tables and chat with you, so while you do have their attention, now you can sneak in your autograph opportunity.
How to Book your Character Dining Experience
Your Disney vacation is not complete without experiencing at least one Princess character dining experience. Be sure to book well in advance, either online or through your local travel agent.
Note that dining reservations open up 60 days in advance. If you're staying on the property and your Disney vacation is 10 days or less, you can go online 60 days before your first day at Disney World, and book ALL of your dining requirements in one go.
If you are staying off the property, bookings are still open 60 days in advance, but you can only book day by day.
For example:
You can book 60 days before your Monday meal.
Then you'll need to log in the following day and book 60 days in advance for your Tuesday meal.
And so on.
Bookings open from 6 am Micky time aka. Florida time.
For the Prince Charming fans, you might be disappointed as he rarely makes appearances and is seen more in Main Street parades and other special occasions. However, keep a listen out because when 1900 Park Fare re-opens, he might be joining Cinderella there again.
Disney World character dining is available all over the park, however, there is no Princess character dining at The Animal Kingdom, or in Disney's Hollywood Studios.
Don't forget to download the free My Disney Experience App before you go so that your Disney vacation dreams can all come true.
My biggest tip is to book well in advance and expect to pay at least $60 per adult, and between $35 – 39 per child for each Disney Princess character dining experience.
So, comment below and tell us which is your favorite Disney Princess. Which restaurant has been your favorite? Follow us on Instagram and Facebook, and tag us on your next visit.