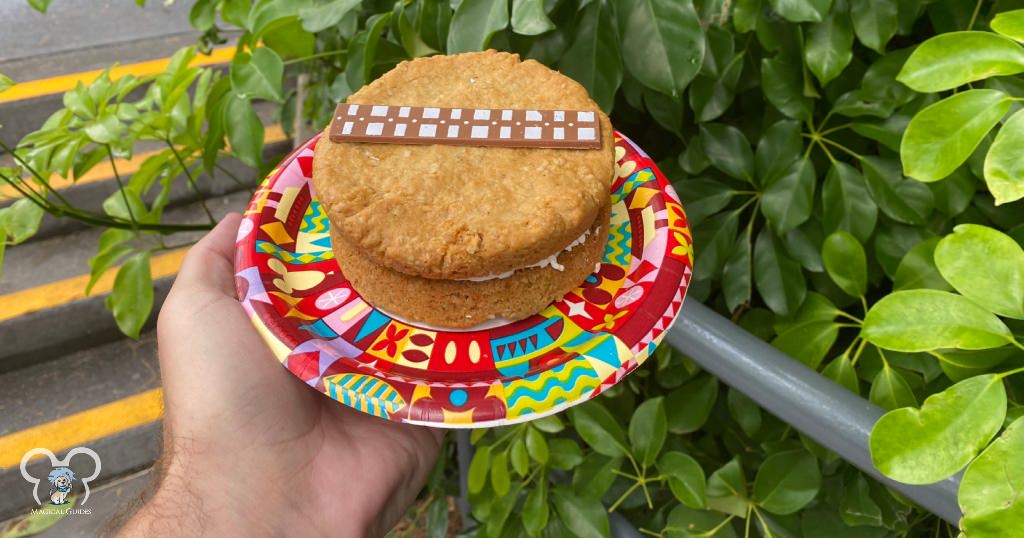 A force of flavor beckons in a galaxy far away, where starships soar, and heroes rise. Imagine stepping into Star Wars, where droids beep, lightsabers gleam, and Chewbacca's iconic roar fills the air. Now, picture yourself indulging in a treat fit for Wookiee royalty – the Walt Disney World Wookiee Cookie Recipe.
Just like Han Solo's Millennium Falcon, these chewy oatmeal cookies take you on a delicious journey, capturing Chewbacca's spirit in every bite.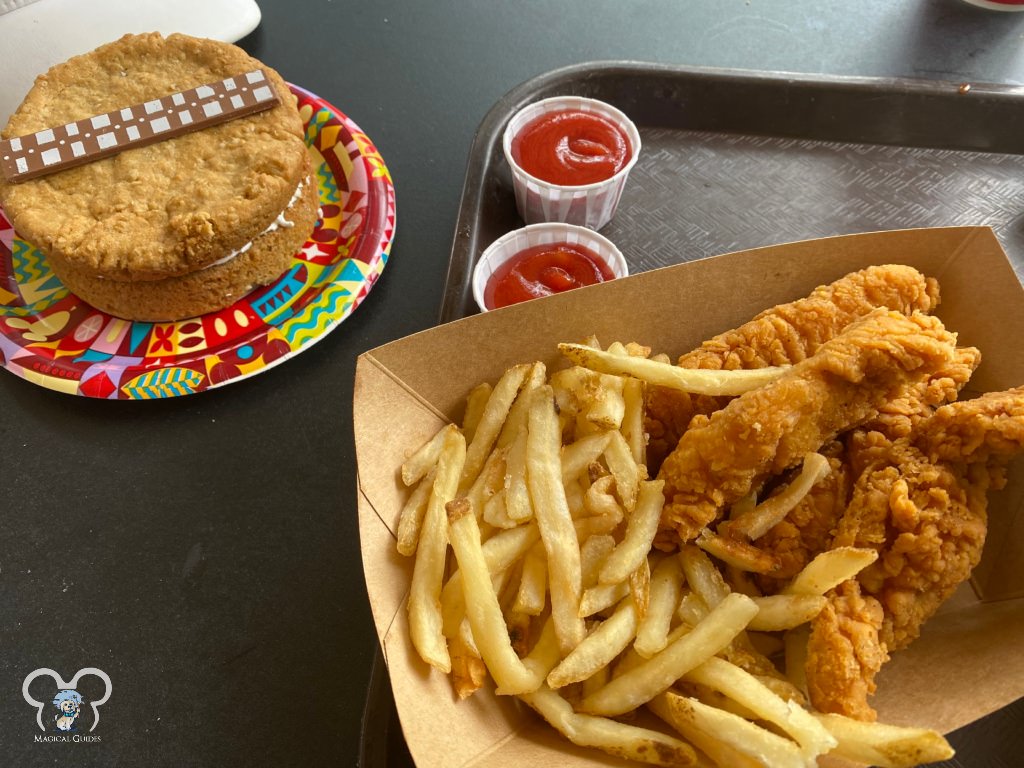 With a rich blend of flavors and textures, these Wookiee Cookies strike the perfect balance between chewy, crunchy, and oh-so-satisfying. And when these oatmeal cookies are sandwiched with a fluffy whoopie-pie cream filling, nothing can stop them from becoming absolute fan favorites.
What is the Wookie cookie at Disney World?
The Wookiee Oatmeal Cookie Sandwich is a wonderful tribute to Han Solo's best buddy Chewbacca. It's made up of two oatmeal cookies that sandwich a light and airy vanilla cream filling; all topped off with a chocolate bar resembling his famous bandolier. Enjoy this delicious Star Wars-themed treat at Disney World and celebrate Chewbacca's epic adventures.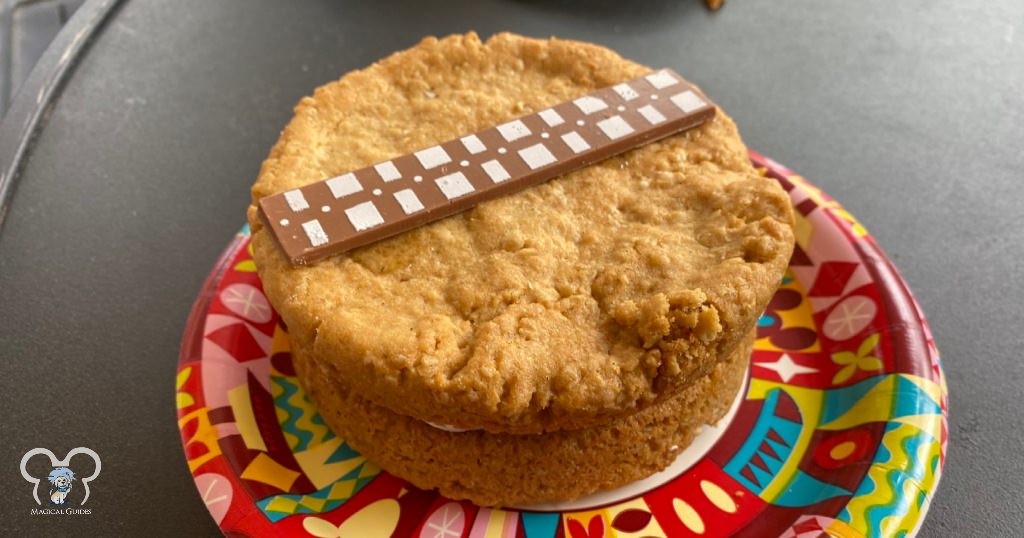 Where to get Wookie Cookie at Hollywood Studios?
The Wookie Oatmeal Cookie Sandwich is available at the Backlot Express restaurant, which is located near the Star Tours attraction in Disney's Hollywood Studios.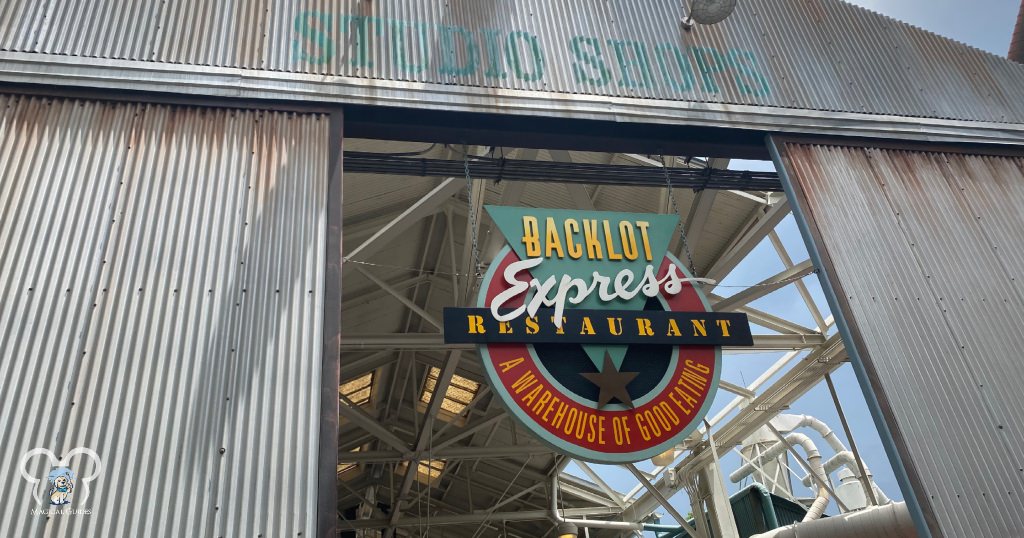 These cookies feature chewy oatmeal and are filled with a generous amount of vanilla buttercream frosting. With the mobile order system using the My Disney Experience app, you can effortlessly order this treat from Backlot Express, bypassing the lines and making the most of your visit.
If you are around, ensure you don't overlook Disney's Carrot Cake Cookie. A beloved treat by many, you can find it exclusively at the Hollywood Studio's Starbucks inside the Trolley Car Cafe just near the park entrance.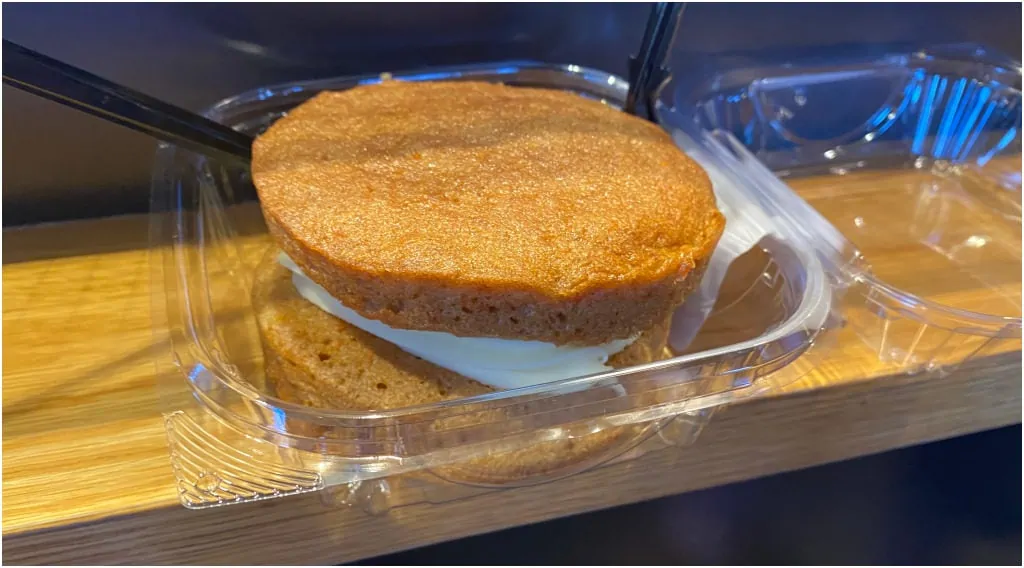 How much does the Wookie Cookie cost?
The Wookiee Cookie is priced at $5.99 at Disney's Hollywood Studios. This substantial cookie creation is delicious and substantial, making it an excellent option for sharing between two people if you're willing to indulge.
Disney's Hollywood Studios Star Wars-themed food
Disney's Hollywood Studios has always been a haven for Star Wars fans, even before Star Wars Galaxy's Edge. Backlot Express, located near Star Tours, has been given a Star Wars makeover, making it a must-visit destination for franchise fans.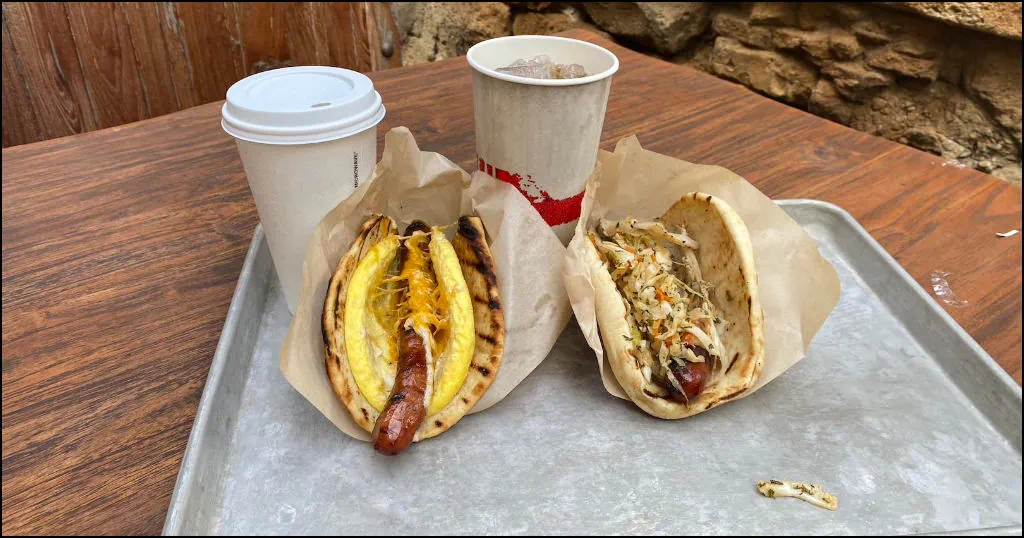 While its menu may feature typical theme park fare, it is still a beloved spot for those seeking a taste of the Star Wars universe, particularly in comparison with Docking Bay Seven.
From savory to sweet, here are some Star Wars-themed food items you might find at Disney's Hollywood Studios: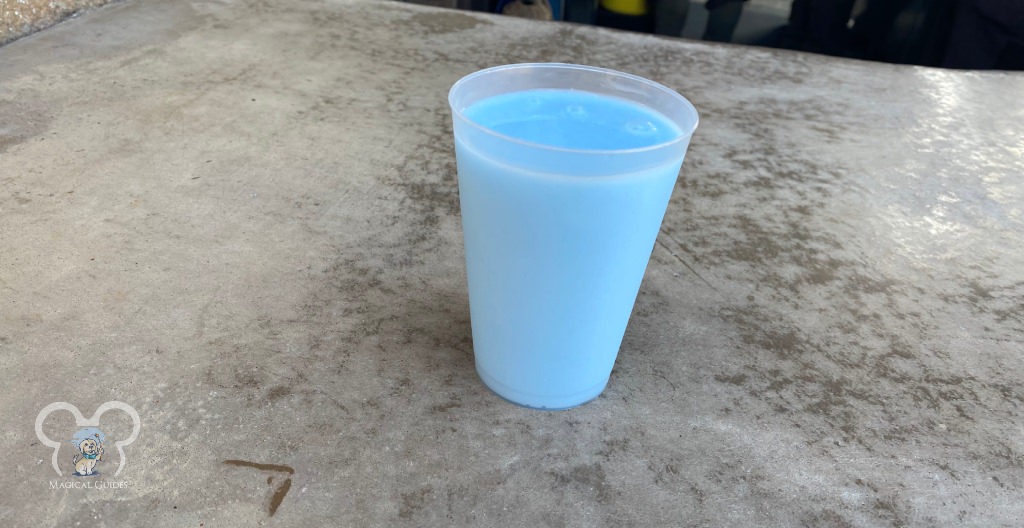 Blue Milk – Blue Milk is a delightful drink that pays homage to the legendary beverage in the Star Wars universe. It's a blend of plant-based coconut and rice milk that's entirely plant-based, giving it a refreshing taste with fruity undertones.
Ronto Wrap – This is a popular choice, featuring grilled sausage and roasted pork accompanied by tangy slaw and all encased in pita bread. Find this at Ronto Roasters inside Galaxy's Edge.
Wookiee Cookie –Wookiee Cookie is a delicious oatmeal cookie filled with vanilla buttercream frosting, available at Backlot Express.
Dark Side Chicken and Waffles – A savory dish that combines crispy chicken and waffles with a Star Wars twist.
BB-8 Souvenir Popcorn Bucket – A fun popcorn bucket designed to look like BB-8.
Darth Vader Cupcake – Decadent cupcakes decorated to resemble Darth Vader's helmet.
Loyal Astromech Swirl – DOLE Whip Mango mixed with habanero soft serve in a red velvet cone topped with chocolate rocks, graham cracker crumbs, and adorned with BB-8 edible decorations.
Millennium Falcon Star Wars Soft Serve Sundae – Galactic gray vanilla soft-serve featuring mint flavor, chocolate drizzle, white chocolate pearl stars, chocolate cream cookie crumbles, brownie asteroid pieces with stardust sparkles, and a Millennium Falcon white chocolate piece.
Ahsoka Pop – Dark chocolate enrobed coconut and blueberry swirl pop made using plant-based ingredients.
Oi-Oi Puff – A raspberry cream puff filled with passion fruit mousse. (This was back only for May the 4th)
Jettison Juice – This is the diluted Minute Maid Lemonade served with watermelon and a glow cube (non-alcoholic).
Does Disneyland have Wookie cookies?
Aside from dole whips, Disneyland certainly offers its rendition of a Wookiee Cookie, like Disney World, with an added twist. Disneyland Wookiee Cookies are distinguished by their milk chocolate bandolier, a well-known Chewbacca emblem.
Unlike its vanilla cream-filled counterpart, the Disneyland Wookiee Cookie embraces the "dark side" with a chocolate cookie base and a chocolate hazelnut filling topped with chocolate flakes for an extra touch of decadence. How can anything with added chocolate sprinkles be bad?
You can find Disneyland's Wookiee Cookie and other Star Wars snacks at Disney's Grand Californian Hotel. During your visit, be sure to check out the pretzel lightsabers available in the GCH holiday cart. These pretzel sticks, coated in vibrant white chocolate, resemble the iconic blue sabers, red sabers, and green sabers from the Star Wars universe.
Does the Wookiee Cookie have nuts?
The Wookiee Cookie ingredients can vary depending on the location and restaurant. It's crucial to note that some Wookiee Cookie versions may include nuts, and others may not.
For those with allergies, it's highly recommended to communicate directly with the cast member at the specific location where you're considering purchasing the Wookiee Cookie. They can provide accurate info about the ingredients, potential allergens, and any changes to the recipe. Disney cast members are typically well-trained in handling allergens and can help ensure a safe dining experience.
Moreover, it's imperative to note that the Disneyland version of the Wookiee Cookie includes chocolate hazelnut filling. It might not be safe for individuals having tree nut allergies.
A Wookiee of a Recipe (copycat recipe)
Can't make it to any of the Disney parks any time soon? This recipe I've included below includes tweaks I think to make Disney's Wookie cookie even better!
So, grab your apron and lightsaber (or spatula) because it's time to bake up a batch of cookies that even a Jedi would approve of. May the taste be ever in your favor!
Ingredients:
For Wookie Cookie
2 cups all-purpose flour
1 tsp. cinnamon powder
1 tsp. salt
1 tsp. baking soda
1 cup butter (softened)
¾ cup brown sugar
½ cup white regular sugar
2 whole eggs
1 cup rolled oats.
1 cup white chocolate chips
1 cup chocolate chips
1 tsp. vanilla extract
For the filling:
3/4 cups butter (unsalted)
2 cups powdered sugar.
1 tsp vanilla essence
1 cup marshmallow crème
2-3 tablespoons milk/ cream
Directions:
To make Wookie cookies:
Preheat your oven to 375°F (190°C).
Line a baking sheet with parchment paper on a baking tray and set aside.
Add all-purpose flour, salt, baking soda, and cinnamon and whisk them together until well combined.
In a separate bowl, add butter, white and brown sugar, and beat with a beater quickly until it forms a creamy texture. Then whisk in the eggs and vanilla essence.
Add the dry ingredients, oatmeal, white and black chocolate chips, and stir until well combined.
Take your baking tray and drop the dough over the cookie sheet with the help of a spoon or small cookie scoop, leaving at least 2" inches of space between them.
Bake for about 12 to 15 minutes or until golden brown.
Let it rest for 10 to 15 minutes before serving.
Enjoy your delicious cookie Wookie with your family.
To make the filling:
Add your softened butter into a mixing bowl and beat until smooth and creamy.
Gradually add the powdered sugar and beat until well combined.
Add the marshmallow cream in and beat on medium speed until well combined.
Mix in the vanilla essence and add milk/cream, 1 tablespoon at a time, until you achieve your desired consistency.
Decorating ideas:
Chewbacca face: Use icing to draw Chewbacca's facial features onto your cookies, eyes, nose, mouth, and fur patterns with the help of a piping bag.
Belt and Bandolier: Draw Chewbacca's iconic belt and bandolier using black and white icing. Consider using a bar of milk chocolate sash.
Have you enjoyed the Wookie Cookie yet? What are your thoughts?