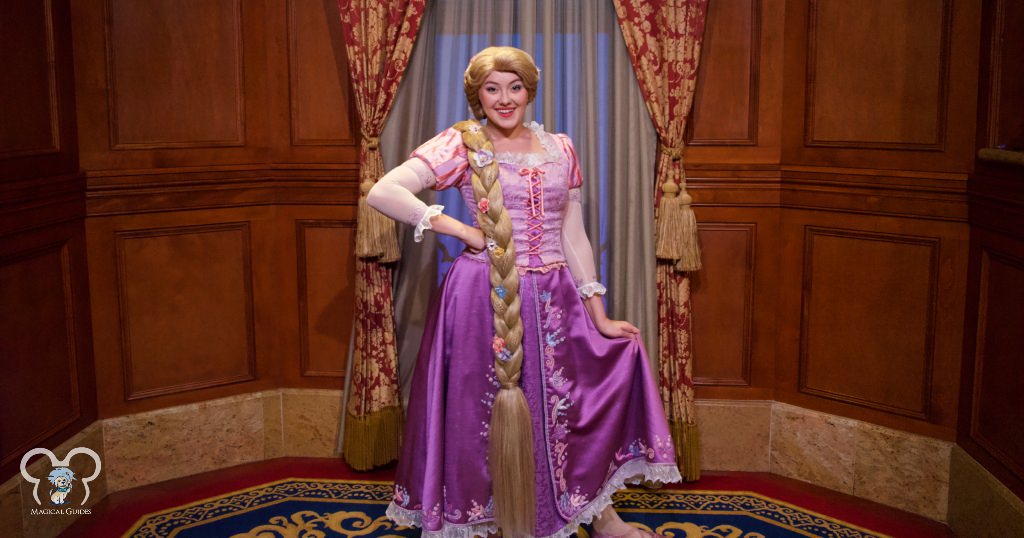 I am a big fan of the Tangled movie so naturally Rapunzel is one of my favorite Disney princesses. Meeting her in Magic Kingdom was a magical experience.
Rapunzel appears throughout Magic Kingdom in many places. She is in the Festival of Fantasy Parade, Mickey's Magical Friendship Faire, Cinderella's Royal Table, and more.
It can be very easy to miss Rapunzel on your Walt Disney World vacation. This is a complete guide to seeing Rapunzel in Walt Disney World so you don't miss any opportunities to include your favorite Disney princess in your Disney trip.
Magic Kingdom: Princess Fairytale Hall
You can meet Rapunzel at Princess Fairytale Hall in Magic Kingdom along with Princess Tiana. Next door at a separate meet you can meet Cinderella and Princess Elena of Avalor at Princess Fairytale Hall.
The Disney princesses at Princess Fairytale Hall can change so be sure to check the My Disney Experience App for the latest information on who you can meet at Princess Fairytale Hall.
Princess Fairytale Hall is on the list of Genie+ attractions. Use the Lightning Lane at this attraction to cut down on your wait time for Rapunzel and Princess Tiana.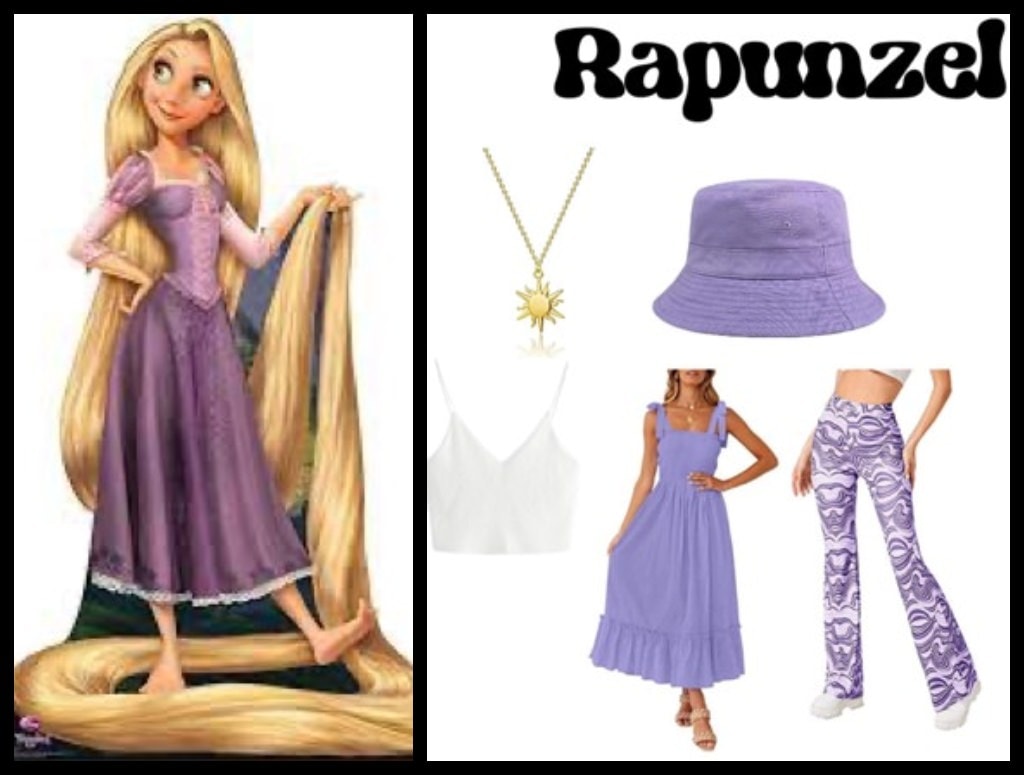 There is a PhotoPass photographer at this location so have your magic band ready to tap. You could also use your phone with MagicMobile or annual pass instead. The photographer can also give you a PhotoPass card, just ask a cast member for details.
Your photos will be in the My Disney Experience App. If you plan to meet a few characters, it may be worth it to purchase Memory Maker to download all of your Disney photos.
Does Rapunzel Sign Autographs?
Yes, Rapunzel is currently signing autographs when you meet with her at Princess Fairytale Hall. Be sure to bring your autograph book with you or other autograph item.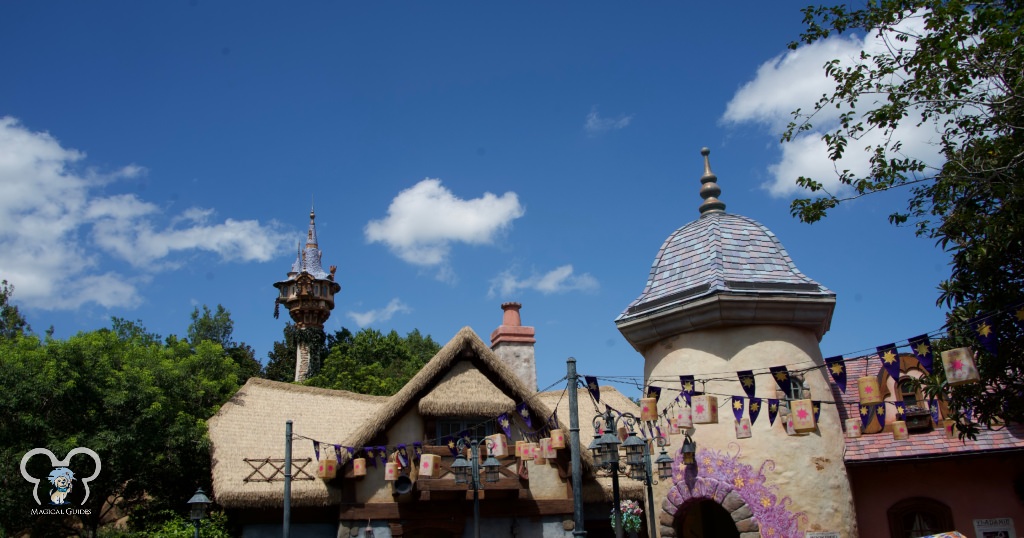 I have seen fun keepsakes lately like photos or cups that characters sign instead of a book. This is a great souvenir to bring home with you at the end of your trip.
What Questions Should I Ask Rapunzel?
How long does it take you to brush your hair?
How is Pascal?
Where is your saucepan?
Can you teach me how to hold the frying pan?
What is your new dream?
What is your favorite thing about the village of Corona?
Have you been to the Snuggly Duckling lately?
How did you accomplish so much in the morning?
How is Eugene?
Is Rapunzel at Magic Kingdom every day?
Right now you can find Rapunzel as a visiting princess at Princess Fairytale Hall every day. This character meet may change at any time. If you are a fan of Rapunzel, be sure to meet her now while you can!
Magic Kingdom: Where is Rapunzel's Castle Located In Disney World?
Rapunzel's Tower is easy to miss if you don't know it's there. You will find the Rapunzel tower near Haunted Mansion between Liberty Square and Fantasyland.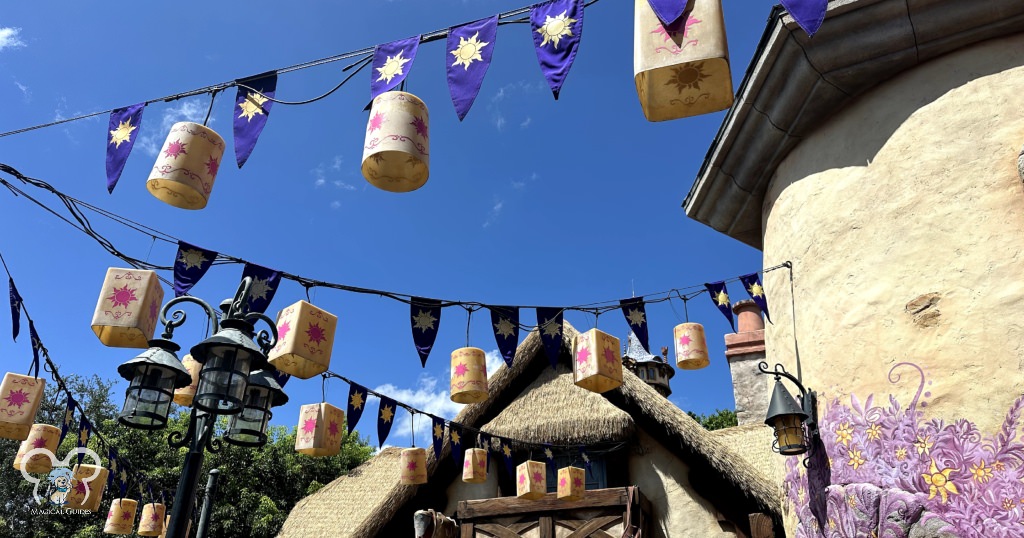 The Rapunzel bathrooms in Magic Kingdom are inside Rapunzel's tower. You will find the Rapunzel lanterns outside of the bathrooms.
The theming for the bathrooms and outside of the tower is nothing short of Disney magic. There is also a great Magic Shot available with a lantern in this area. You will see a PhotoPass photographer here when it's available.
Magic Kingdom: Parades and Shows
You can see Rapunzel and Flynn Rider in the Festival of Fantasy Parade in Magic Kingdom. Rapunzel and her frying pan stand on the front of the tangled float with the rest of her Snuggly Duckling friends.
There are many other favorite Disney Characters in the Festival of Fantasy parade that you can see. Ariel the Little Mermaid, Cinderella and Prince Charming, Belle and the Beast, Anna and Else, Mickey and Minnie, and many more. Give yourself plenty of time for find the best spot to watch the parade.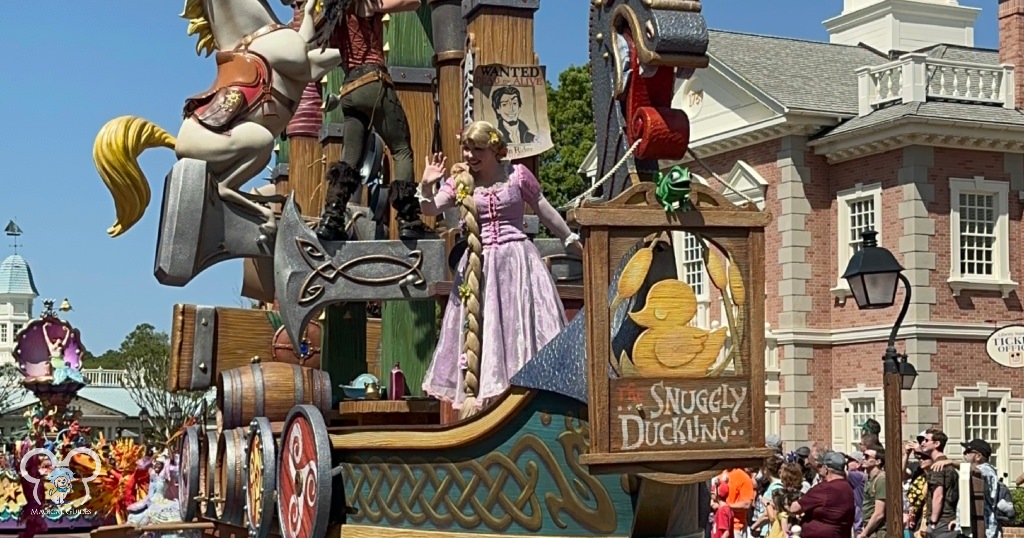 Rapunzel is not currently in the Disney Adventure Friends Cavalcade.
Mickey's Magical Friendship Faire, previously known as Mickey's Royal Friendship Faire, is a show in front of Cinderella Castle. You can catch Rapunzel on stage with Mickey and friends every day. Check the My Disney Experience App for the most accurate show times.
Magic Kingdom: Character Meal
Cinderella's Royal Table is a table service dining experience in Magic Kingdom where you can meet your favorite princesses. Rapunzel is one of the princesses that walks around the dining room as guests are eating.
Character meals are the best places to have character experiences without having to wait in line. Popular character meals require advanced planning though. You will want to make a dining reservation for Cinderella's Royal Table 60 days before your trip.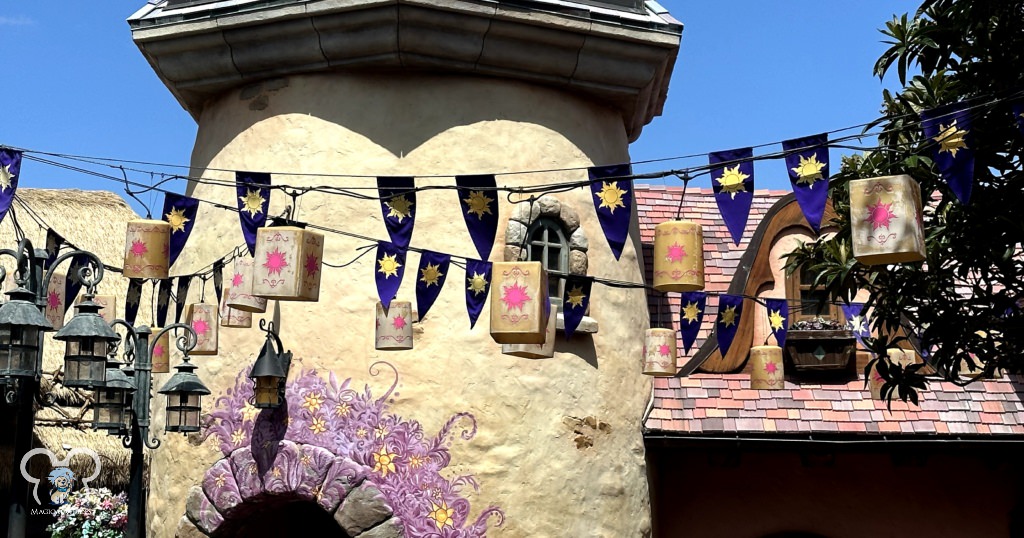 You can check back frequently to find reservations that become available. Many dining reservations open up 24-48 hours before the reservation as people start to cancel.
Where Else Can I See Rapunzel Beside Magic Kingdom?
You can meet Rapunzel at a character meal at Trattoria al Forno on Disney's Boardwalk. The Bon Voyage Adventure Breakfast does not need a park reservation and you can meet Rapunzel, Flynn Rider, Ariel, and Prince Eric.
Character Meals are the best way to to experience character interactions without having to wait in long lines. The Bon Voyage Breakfast has not returned since the pandemic. There have not been any announcements for it's return though it's only one of two character meals that haven't returned to Walt Disney World.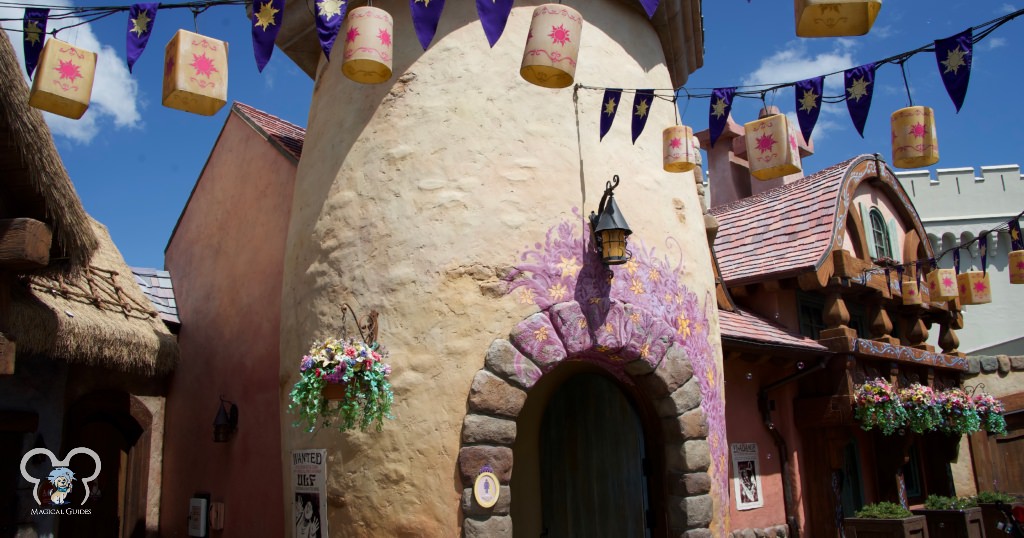 Rapunzel was such a fun princess meet and greet. We enjoyed talking to her about adventures we went on in Walt Disney World and her favorite adventures. We also talked about Pascal and her friends in Corona that help her braid her hair.
She was one of my favorite princesses to meet on our last Disney trip. Tangled fans will also find Rapunzel throughout Magic Kingdom in the Festival of Fantasy Parade, Mickey's Magical Friendship Faire, and Rapunzel's Tower.
Frequently Asked Questions
Do you need a reservation to meet princesses at Disney World?
No you do not need a reservation for Princess Fairytale Hall to wait in the standby line. You can use Genie+ for Princess Fairytale Hall. You will need a reservation to meet Rapunzel at any character dining locations.
Is there a Rapunzel area in Disneyland?
Yes, you can find Rapunzel's Tower in Princess Fantasy Faire and you might even be able to see it glow at night from her incantation. There is a meet and greet for Rapunzel in Disneyland as well.
Can you meet Rapunzel in Epcot?
At this time, you can not meet Rapunzel anywhere in EPCOT. Rapunzel does not appear at Akershus Royal Banquet Hall.
Can you meet Rapunzel in Disney's Hollywood Studios or Animal Kingdom?
No, Rapunzel is only available in Magic Kingdom at this time.e
What princesses can you see at Epcot?
Meet Anna and Elsa in the Norway Pavilion, Aurora and Belle in the France Pavilion, Princess Jasmine, and Snow White are all in EPCOT.
Can you see characters at Magic Kingdom?
You can meet many of your favorite characters in Magic Kingdom.