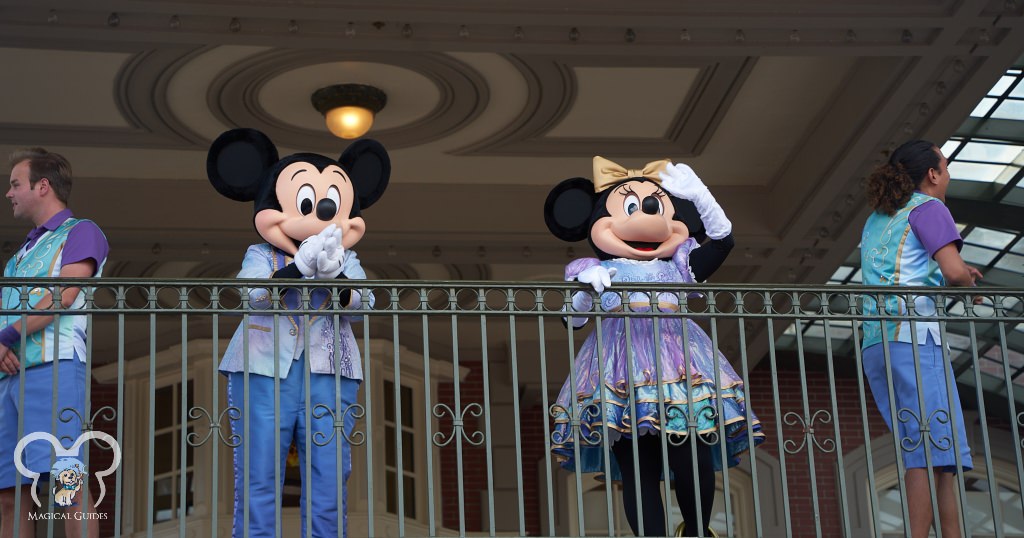 Minnie Mouse is one of the most beloved Disney characters of all time. Whether you are visiting the Walt Disney World theme parks or watching her on TV, you no doubt wonder what her backstory is and more about her life. Today we're going to share some fun facts about Minnie Mouse and answer some of the most asked questions about this fun Disney character.
You'll go away knowing even more about this character.
Ready to meet her during your next vacation in Walt Disney World? Impress your friends and family with these facts about Minnie Mouse.
What is Minnie Mouse's Full Name?
Minnie Mouse's full name is Minerva Mouse, but it's very rare that you will hear her referred to in this way. This name came from a Mickey Mouse comic strip called "The Gleam," which was published back in 1942.
Merrill De Maris and Floyd Gottfredson gave her this full name, which suits the character of Minnie Mouse quite well. Minnie has been known since this time for her sassy but classy personality.
Minnie Mouse is a feminine Disney character who complements Mickey Mouse with her cheerful persona.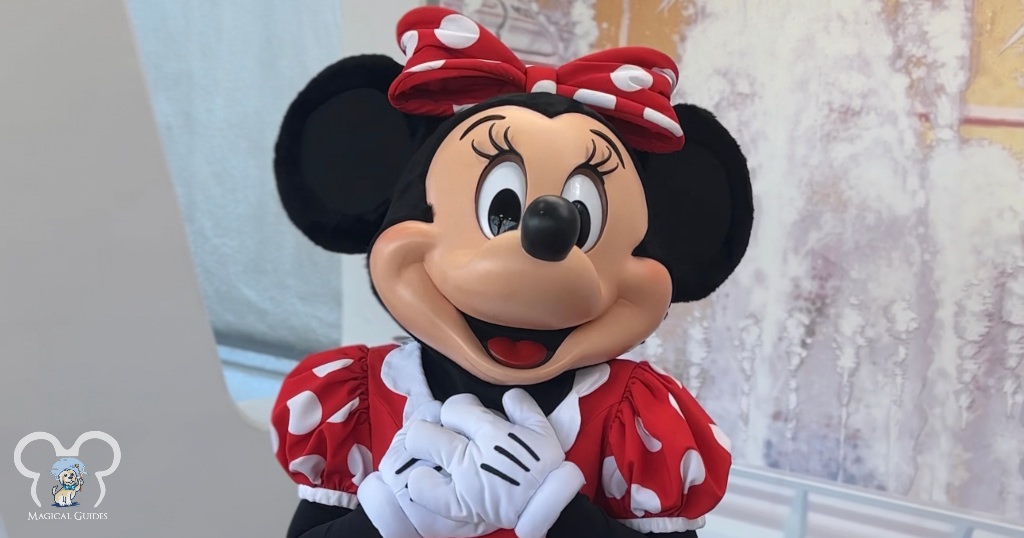 From 1928 to 1929, she was voiced by Walt Disney. Marcellite Garner and Russi Taylor were the individuals to voice this world-famous character. Only seven different people have voiced Minnie Mouse.
Whereas Mickey Mouse has seen 14 different voice actors in his 90+ year life.
What is Minnie Mouse's favorite food?
If you've been wondering what Minnie Mouse enjoys eating, she loves cheese, cake, and chocolate. She is often seen eating these foods in various comics and shows. Minnie Mouse actually loves to cook and bake, so it's no surprise that she enjoys cake.
Other hobbies of hers include:
listening to jazz music
shopping
playing with make-up,
These hobbies reflect her personality, and when we see her on screen.
What is Minnie Mouse Known For?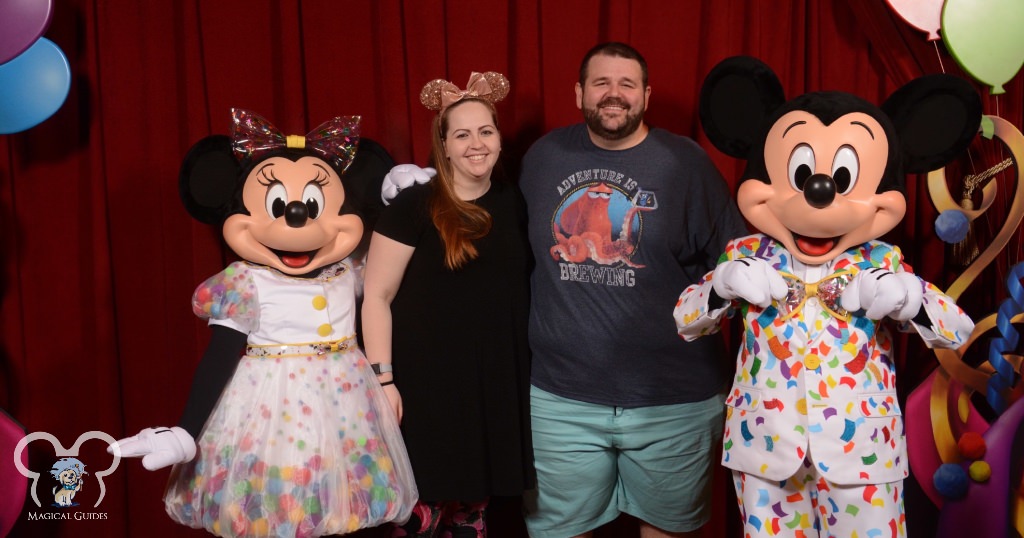 Minnie Mouse is best known for being Mickey Mouse's girlfriend. As Mickey Mouse is one of the world's most famous cartoon characters, it's no surprise that Minnie Mouse is also as well-known as him.
A fun fact about this partnership is that the voice actors Russi Taylor and Wayne Allwine. Who voiced the two characters, were married in real life as well.
Walt Disney stated in a 1933 interview that he believed Mickey and Minnie are married in private. It's not something he went into further or featured in his cartoons during his life.
Young girls see Minnie Mouse as a role model and someone to enjoy watching on TV and in movies from a young age. Minnie Mouse has a fun and playful personality, always making everyone she meet laugh.
She has a signature outfit that she wears most of the time. But you'll find that she does love to dress up in the parks to fit the occasion. Minnie Mouse is an anthropomorphic mouse. Minnie's go-to outfit is a polka-dotted dress, bloomers, white gloves, a bow, and low-heeled shoes.
This signature outfit has been worn by her for decades now, and young girls around the world recognize her from it. A flapper girl was the original inspiration for her outfits, and you can see how this inspired her fun dresses.
During her early years, you may be shocked to find out that Minnie Mouse didn't wear her signature bow. Instead, she wore a hat on her head. Yet, in 1940, both Mickey Mouse and Minnie Mouse were redesigned. Now, a large bow was added to her head and bows were placed on her shoes as well.
Like all of us, the characters have changed a little over the years, but the essence of who Mickey and Minnie are has always remained.
What is Minnie Mouse's Favorite Color?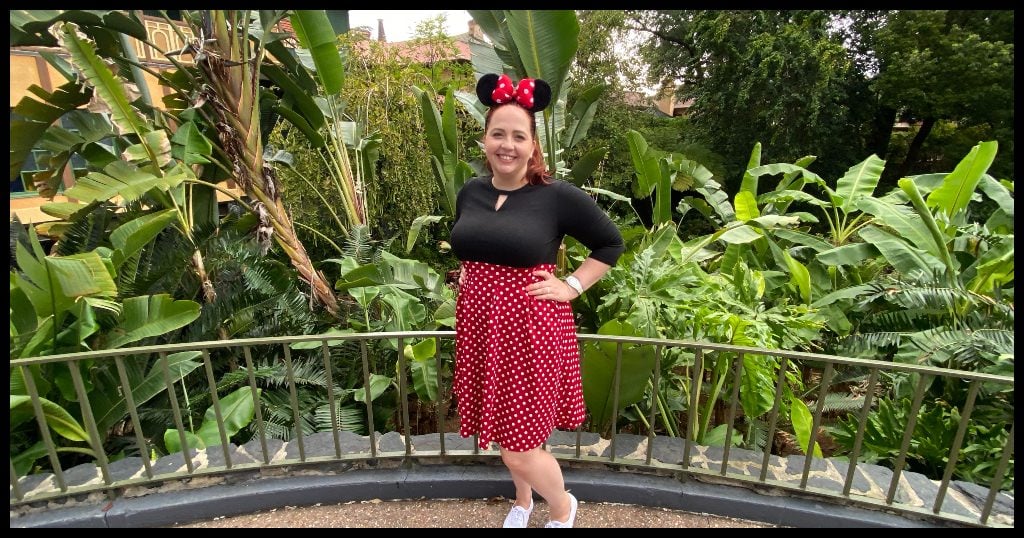 Nowadays, you'll find that Minnie Mouse loves the colors pink and red the most. This is reflected in her wardrobe choices, which usually feature polka dots as well. But, in the past, she was seen wearing blue, black, and green outfits, which is quite a different choice to her usual color scheme today. Minnie Mouse is feminine, which is why she is usually seen wearing colors that reflect this side of her personality.
Read Also: Unique Disneybound Outfits For Women
What is Minnie Mouse's Favorite Animal?
Minnie Mouse appears to be a lover of animals of all types, thanks to her kind and caring nature. That being said, she is known for having a pet kitten, who is Figaro from Pinocchio. She is often seen with her cat, which was Walt Disney's favorite character in the movie Pinocchio.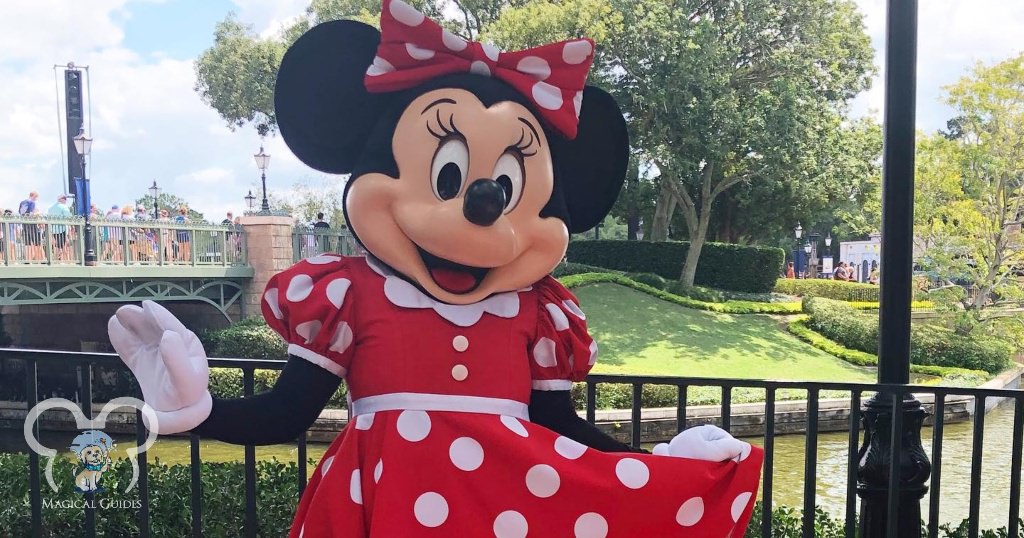 He wanted this character to appear more, so he made Figaro into Minnie's pet, replacing the previous Fifi that she was often seen with.
Minnie also of course has Pluto, who was first introduced in 1930 in a cartoon called The Picnic. Now, he is known to Rover, which is how Mickey Mouse first meets him. He was renamed shortly after in 1931 in The Moose Hunt, and this is when he became Mickey's pet instead.
Does Minnie Mouse's Cat Have a Name?
Minnie Mouse's cat name is Figaro, and he's a black-and-white male cat. He has a rambunctious personality, which suits Minnie Mouse well and keeps her busy most of the time. Minnie Mouse is a wonderful cat mom and known for taking great care of everyone in her life.
How Old Are Mickey and Minnie?
Minnie Mouse is the same age as Mickey Mouse, who were both created by Walt Disney and Ub Iwerks in 1928. That makes them both at least 94 years old. You would never be able to tell this when you see them together on the screen.
The characters are never shown to age in their appearances. This is not part of the way in which the animated characters from Disney work. The mouse duo made their initial debut in Steamboat Willie. Which has gone down as one of the best classic cartoons of all time.
What is Minnie's Middle Name?
A middle name for Minnie Mouse has never been shared over the years. While she does have a full name, this doesn't appear to include a middle name. There are always going to be some gaps in the information available to us about this famous Disney character.
We do know that her father's name was Marcus, but her mother doesn't appear to have a name. Her parents were farmers, so she came from humble beginnings, which likely influenced her kind nature.
Minnie also has two nieces, are named Millie and Melody, but we don't see or hear about them too often. Mortimer is her uncle as well, which goes to show how linked all the characters are.
Where Can I See Minnie Mouse at Walt Disney World?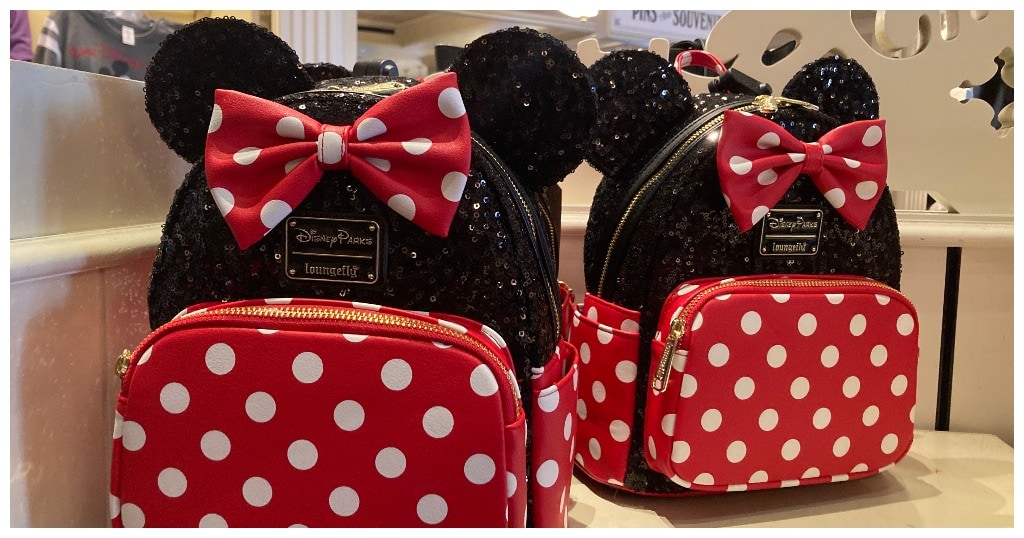 Now that you've found out a little more about Minnie Mouse, you might be wondering when and where you can see her during your next Walt Disney World trip.
The best way to see more of this character is in the recent addition to Disney's Hollywood Studios, Mickey & Minnie's Runaway Railway. This attraction is suitable for the whole family.
Be aware it does contain a few dark scenes and jolting movements. If that may frighten your younger park goer, avoid this ride.
It's inspired by the Mickey Mouse cartoon shorts, and you'll follow these two characters on a fun adventure with many of their friends.
Engineer Goofy is in charge of the runaway train, which will take you on a thrilling ride.
Of course, you can also meet Minnie Mouse throughout the theme parks and resorts at character meals and meet and greet locations. Make sure you research where she will be throughout the day, but you can find her in most of the theme parks at one location or more.
The characters also make special appearances at the Halloween and Christmas parties in the Magic Kingdom. We love seeing Mickey Mouse and Minnie Mouse in the different costumes thru out the parks.
You might want to meet them many times during your vacation. It's often a completely different experience when Minnie Mouse is in a special costume.
There's a lot more to Minnie Mouse than meets the eye. As you can see, she has a very detailed and interesting story, which is why the character is so well developed when you see her appear in comics and TV shows.
We are always looking forward to the next time we can see a show or attraction starring Minnie Mouse.
The next time you see her in the theme parks, you'll have even more appreciation for this character now that you know a few hidden facts about her.