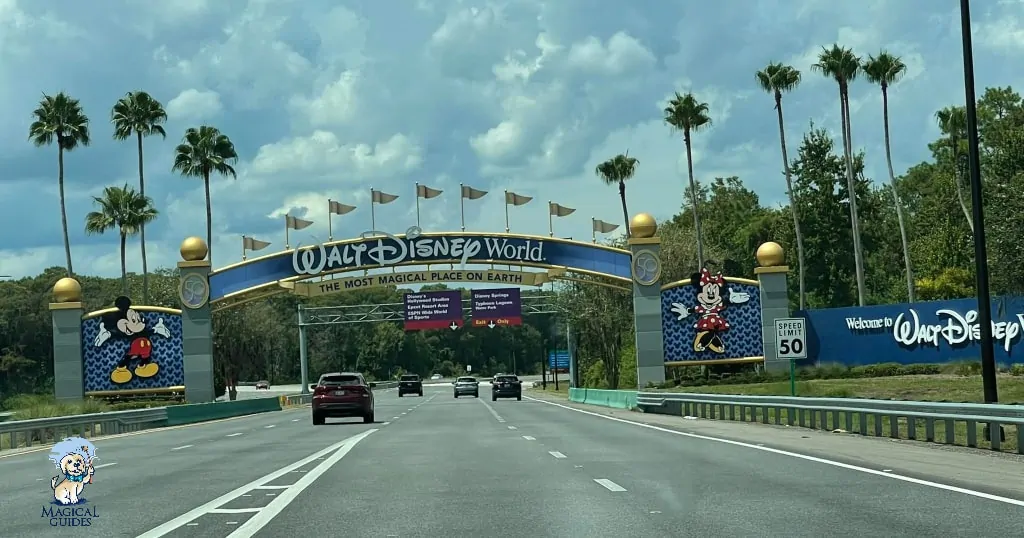 Often mistaken as just a theme park, at roughly the size of San Francisco, Walt Disney World is undoubtedly a destination. Covering 43 square miles of Orlando, Walt Disney World is a community where everyone is welcome.
Guests of all ages and all cultures are invited to leave their worries and daily life at the edge of Disney property and enter a land of fun, fantasy and imagination. With Character interactions, thrilling attractions and exciting experiences, Walt Disney World is often described as the happiest place on Earth. But why is Walt Disney World the happiest place on Earth?
Enter the world of fantasy
As you enter Magic Kingdom, above your head is a plaque with a famous Walt Disney quote and there is no greater way to explain the Walt Disney World experience.
'Here you leave today and enter the world of yesterday, tomorrow and fantasy.'
As you step foot into Walt Disney World, you are transported into a fairytale. Whether you head straight to the parks, check in to your resort hotel first or you hop onto Walt Disney World transportation, the second you hit Disney property, magic is all around. Walt Disney World is the ultimate destination for escapism where kids can enjoy being kids and adults can also reconnect with their inner child.
The novelty of the entire resort provokes a playful side in every Guest and Walt Disney World was designed to make every dream come true.
It's not just for kids
For those not yet initiated into the magical community of Walt Disney World, it is commonly assumed the resort is just for kids. Many would be surprised to know that the largest demographic visiting the parks are Guests without kids, known as Disney Adults.
Read More: The Best Way To Get To Universal Studios From Disney World
Whilst the family-friendly resort caters heavily to children, Walt Disney World also caters to adults in equal measure. Not only can adults enjoy connecting with their inner child and exploring a more playful side, but there are also plenty of adult-oriented experiences on offer.
Adults can enjoy sophisticated dining, mouthwatering cocktails, behind-the-scenes tours, and even spa days. You can rent a boat and explore the waters of Seven Seas Lagoon, catch a burlesque show at The Edison in Disney Springs, or even play a round at Walt Disney World Resort Golf.
There is so much for all ages to enjoy at Walt Disney World that no matter how old you are and regardless of whether or not you have children, there is no reason not to enjoy Walt Disney World.
Four incredible theme parks and so much more
Following Walt Disney's phenomenal creation of Disneyland in Anaheim, he sets his sights on a bigger playground to work with. Whilst Walt's vision included building a castle park on the east coast, he had a bigger vision for Walt Disney World purchasing over 27,000 acres in Central Florida.
Although Walt was sadly not with us to see Walt Disney World come to life, even he would be impressed by the offerings of the resort today. As one of six Disney resorts across the world, Walt Disney World is the biggest.
Whilst most Disney resorts feature just one or two parks, Walt Disney World boasts four spectacular theme parks, two splashtastic water parks, one of the leading leisure and entertainment complexes in the US, thirty-two vacation resorts and so much more. Walt Disney World has so much more to offer than any other Disney resort including two truly unique Disney theme parks unlike any other in the world, EPCOT and Disney's Animal Kingdom.
Read Also: EPCOT vs Hollywood Studios
Thrilling, world-class attractions
Even if you are not specifically a Disney fan, you cannot deny that Walt Disney World is home to some of the best theme park rides and attractions on the planet. From classic rides straight from the brain of Walt Disney to modern, state-of-the-art attractions, Walt Disney World has an exceptional collection of attractions.
What makes Walt Disney World (and other Disney parks) unique is that rides are not just rides, they are experiences, which is why the Disney company prefers the term 'attraction'. Every element of every attraction has been perfectly designed with fine attention to detail.
A storyline is at the heart of every attraction starting from the queue and running right through the ride giving you a well-rounded experience.
Interact with storybook characters
Whether you're young or old, there is something special about meeting your favorite storybook characters. As an adult, meeting characters is not only a fun interaction, the experience is also full of childhood nostalgia.
As a child, there is nothing more magical in the world than meeting characters that you have only seen on screen or in pages. As a parent, you get the best experience of all, witnessing the pure joy your little one has interacting with their favorite character.
Broadway-style performances
Walt Disney World boasts exceptionally talented Cast Members and Disney entertainment can often rival the best of Broadway shows. Enjoy world-class Broadway-style entertainment all included in your park admission as you witness spectacular shows at all four Disney theme parks.
From the reimagined Finding Nemo musical and iconic Festival Of The Lion King at Disney's Animal Kingdom to Beauty and the Beast Live On Stage in Disney's Hollywood Studios, you will be thoroughly captivated and entertained. You can also enjoy Cirque Du Soleil's latest show in partnership with Disney, Drawn To Life, at Disney Springs.
Be amazed by the talent and creativity of Disney Imagineers, creatives and performers with the abundance of phenomenal entertainment on offer in Walt Disney World.
Delicious, impressive and novelty food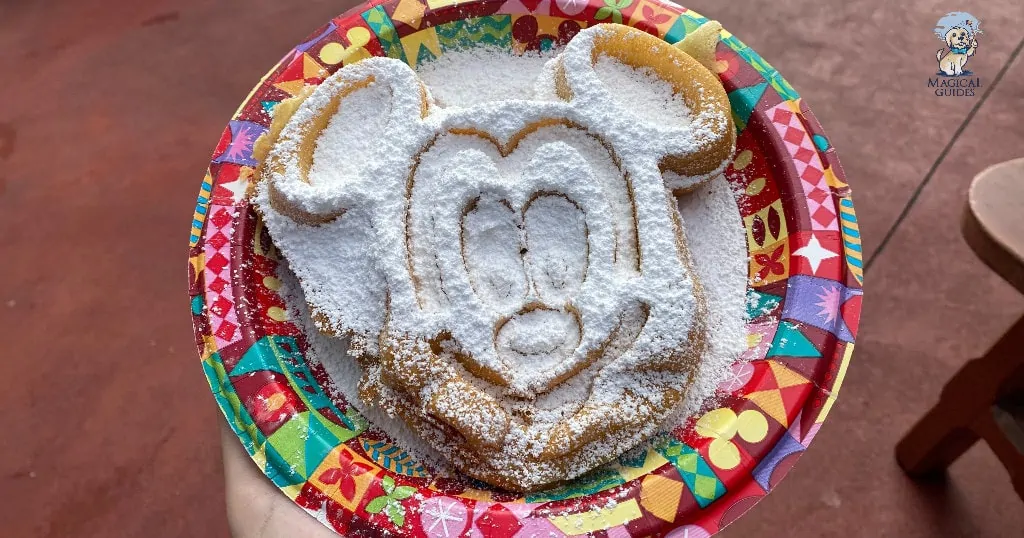 When it comes to theme park food, pizza and chicken nuggets are always on the menu but Walt Disney World is so much more than that. Walt Disney World is a surprising foodies paradise with new menu items popping up on the regular.
New dishes and snacks arrive in the resort for celebrations, anniversaries, festivals and just as random new surprise menu options. With snack kiosks, quick service restaurants and fine dining, Walt Disney World has an extensive selection of food offerings.
The food at Walt Disney World is all part of the experience so don't forget to make those dining reservations in advance and snap some iconic snack photos in front of Cinderella Castle.
Mind-blowing fireworks
A fireworks display will always dazzle and amaze but there is no firework show quite like a Disney firework show. Watching the fireworks sparkle above Cinderella Castle after a day of pure joy is nothing more than magical.
Not only offer spectacular fireworks that dazzle the sky, but the pyrotechnics are also perfectly timed and accompanied by music and light projection which truly enhances the experience. Walt Disney World offers nighttime extravaganzas in three of its four theme parks with Disney Enchantment at Magic Kingdom, Harmonious in EPCOT, and Fantasmic! returning to Disney's Hollywood Studios in 2022.
Read Also: Does Magic Kingdom Have Fireworks Every Night?
Explore the world
A staggering 64% of Americans have never left the US and of those that have, only 16% have ventured as far as Canada and Mexico. Transatlantic and transpacific travel is long and expensive with so many far-flung destinations that the average Joe is unlikely to ever visit.
Thankfully, Walt Disney World brings some of the world's best countries to US turf with the World Showcase at EPCOT. The World Showcase features 11 pavilions showcasing countries across the world including Mexico, France and Japan through attractions, exhibits, shopping, dining and imagery.
Each pavilion is designed to represent its home country, is staffed by citizens of that country, serves local dishes and sells items specific to its country. Explore the beauty, flavors and cultures of the world without ever leaving US soil.
Time in the Sunshine State
Nestled in the heart of Florida, Walt Disney World experiences some of the best weather conditions in the US. With a mild climate and year-round sunshine, Florida is an all-year destination.
The Florida weather conditions make Walt Disney World a perfect destination for those looking to combine their Disney experience with a sunny vacation. With a wealth of incredible pools, two water parks, and beachfront resorts, Walt Disney World offers plenty of opportunities to soak up the Florida sun.
Plus, it is much more pleasant to get soaked on Splash Mountain or Kali River Rapids if the weather is nice!
And that's why Walt Disney World is the happiest place on Earth
There are so many other reasons why Walt Disney World is the happiest place on Earth and this is just a small tasting sampler. To truly understand at its core why Walt Disney World is the happiest place on Earth all lies in experiencing the magic firsthand.