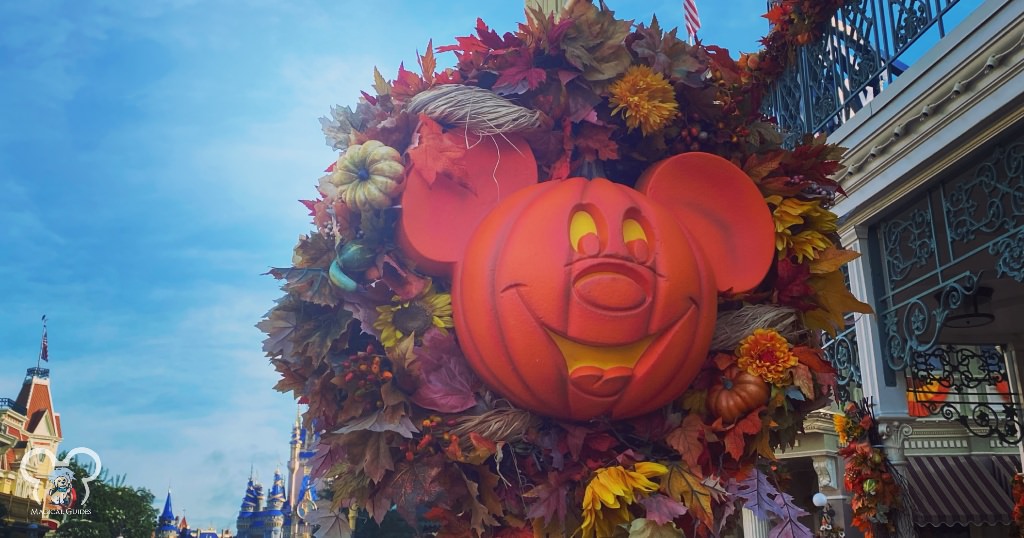 While the Disney parks are magical year-round, there is something extra special about being able to spend the Halloween season at the Walt Disney World Resort. Seeing the theme parks and hotels decorated for the holidays makes a Disney vacation even more special.
If you're not able to visit on the actual holiday, no need to worry! Halloween is Disney's longest-celebrated season, running throughout August, September, and October. To make sure you know all about the Halloween offerings at Disney World this year, we've answered all of your biggest questions about Disney's spookiest time of year.
When do Halloween decorations go up at Disney World?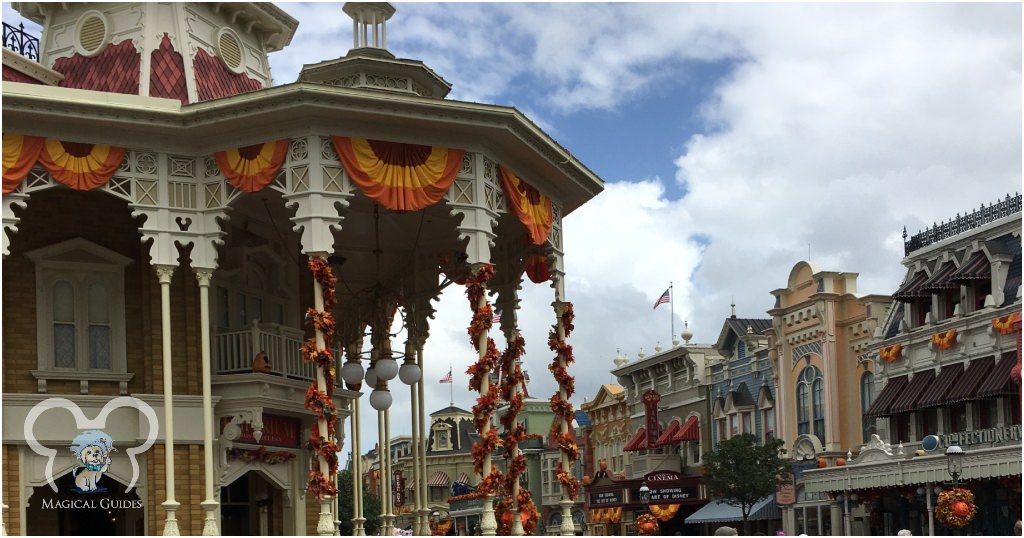 Even though Halloween isn't celebrated until the last day of October, decorations for this spooky holiday are up by the beginning of August! Since this year's first Mickey's Not-So-Scary Halloween Party is on August 11th, we should expect Halloween decorations to be up before or on that date.
I love walking under the train station tunnel and seeing Mickey pumpkin wreaths. It's different, especially after seeing the 50th-anniversary wreaths for so long.
Disney World Halloween 2023 dates
Mickey's Not-So-Scary Halloween party goes from August 11th to November 1st, 2023. Decorations usually come down right away so that Christmas can begin right at the start of November. So if you want to be a part of any of the Halloween special events be sure to book your tickets early, as they are only on select nights.
Magic Kingdom during Halloween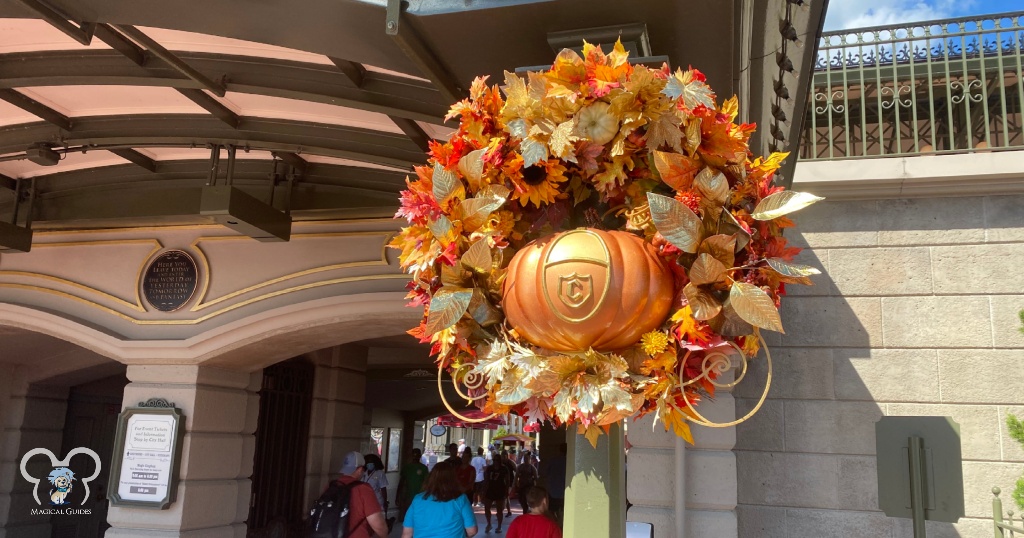 Magic Kingdom is a fantastic place to celebrate Halloween because of the popular Mickey's Not-So-Scary Halloween Party. During this separately ticketed event, the park closes at 6 pm for those who do not have a ticket to the party. It runs from 7 pm until midnight and offers lots of frightful fun! As someone who has attended multiple Disney Halloween events, I highly recommend you go at least once if you get the chance!
You can see unique characters who aren't normally in the parks such as the Sanderson Sisters from Hocus Pocus. Rare character meets and greets also allow you to meet fan favorites such as the seven dwarves (all of them!) and Jack Skellington and Sally.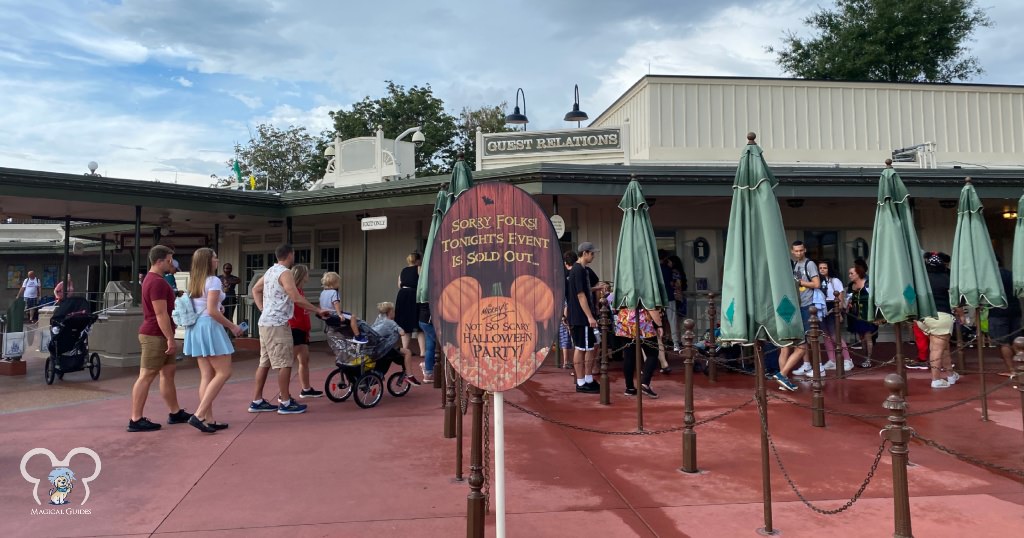 While you can't meet all of the Disney villains, you can see them perform during the Hocus Pocus Villain Spelltacular over at Cinderella's Castle! You can expect appearances from Maleficent, Oogie Boogie, and Dr. Facilier!
Getting in line to see the Pumpkin King (Jack and Sally) can eat into a lot of your time during the after-hours party. I recommend going first thing to meet them before any rides, or candy stops.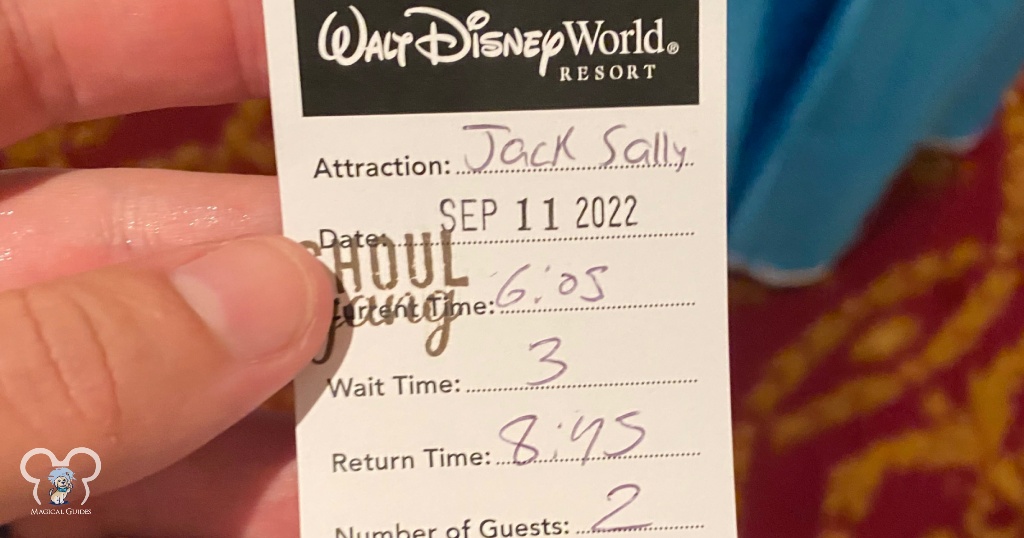 After the sun fully sets, you can also enjoy Disney's Not-So-Spooky Spectacular fireworks complete with projections of dancing skeletons, classic Disney villains, and of course Mickey and friends!
For those who love a good Disney parade, Mickey's Boo-To-You Halloween Parade happens twice during every Halloween party! You'll get to see Mickey and his friends in their Halloween costumes, as well as other fun characters like the Hitchhiking Ghosts and a variety of Disney villains.
As you walk through the theme park, you'll run into all sorts of fun entertainment offerings. In Adventureland, a pirate band and their crew will sing sea shanties and tell stories about their time at sea. Max Goof and his Powerline friends will also be performing pop-up parties throughout Magic Kingdom.
You can even listen to the Cadaver Dans Barbershop Quartet sing some of your favorite haunting melodies! Over in Tomorrowland, there are multiple dance parties you can join and boogie along with some fun Disney characters like Mike Wazowski and Sulley! Last year Space Mountain turned off all lights when riding making it even spookier not being able to see some of the twists and drops.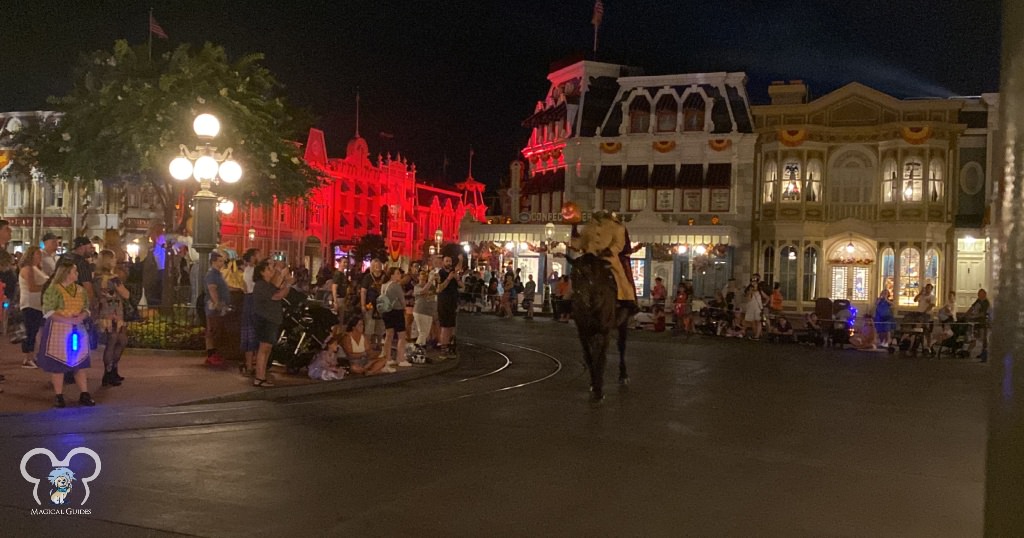 Even some of your favorite attractions transform this event. The Monsters, Inc Laugh Floor has Halloween-themed jokes and is a great place to rest your feet for a few minutes before heading back to trick-or-treat and enjoy other attractions. My favorite Halloween overlay has to be Pirates of the Caribbean. Both the queue and the boat ride have live actors playing the roles of pirates that interact with guests!
The Haunted Mansion sadly does not have a holiday-themed overlay like the one over in California's Disneyland Park, but it's still a perfect spooky attraction to enjoy during Halloween time at Disney! Because this is a special event, wait times are usually much shorter than they would be during normal operating hours.
Again, all of this only happens during Mickey's Not-So-Scary Halloween Party, so be sure to purchase your ticket as soon as possible if you're interested!
EPCOT during Halloween
While you may be able to check out some pumpkin-flavored treats over at the Epcot Food and Wine Festival, it's not quite as exciting as the decorations and events that happen over at Magic Kingdom.
There is still some seasonal fun to be had! Pluto's Pumpkin Pursuit is a Halloween-themed scavenger hunt that runs from September 29th to October 31st. You can buy a game board for $9.99 and use it to search for decorated pumpkins around the park.
As soon as you find the pumpkin, you'll place the matching sticker on your game board in the designated spot. Once you finish, you can return your board for a fun prize!
Halloween events at Disney World hotels
The best hotel for Halloween fun is Disney's Fort Wilderness Resort and Campground. Sadly, Disney does not do much in terms of events at their hotels, but it's the fellow campers at the Fort Wilderness campground that truly make it a fun and frightful celebration!
If you're visiting on or near Halloween, you'll get to see how all the campers decorate their campgrounds and cabins. People truly go all out with skeletons, blow-up decorations, and more! On Halloween, there's even a parade where people decorate their golf carts and drive through the campground!
Other than that, not much goes on at the Disney World hotels, though you can expect to find Halloween-themed treats at the food courts or cafes.
Disney World Halloween character dining
Over in Hollywood Studios at Hollywood & Vine, Minnie's character dining experience turns into a frightfully fun Halloween feast! At Minnie's Halloween Dine, you'll get to see Minnie Mouse and her friends all decked out in their Halloween attire and take photos in front of seasonal backdrops. This spooky dining experience is offered from August 11th to November 4th and features Minnie, Mickey, Goofy, and Pluto.
Hollywood & Vine also does seasonal dining for Christmas starting November 5th.
Wearing Halloween costumes at Disney World
Normally, any guests over the age of 14 are not allowed to wear costumes to the theme parks. During Mickey's Not-So-Scary Halloween party, everyone can dress up! One of my favorite parts about this event is seeing all of the family costumes and unique outfits people have on. From Princess Mandalorians to Cruella and her little Dalmatians, it truly is a reminder that Disney World is the most magical place on Earth. People go all out when it comes to their costumes, so don't be afraid to have fun and dress up, no matter your age.
Disney World Halloween decorations
Disney World always has a magical look and feel to it, but Halloween gives that magic a spooky flair! As you walk down Main Street, you'll be able to spot dozens of pumpkins and spooky jack-o-lanterns. Festive wreaths of leaves and Mickey pumpkins hang on all the light posts as you're welcomed into the park.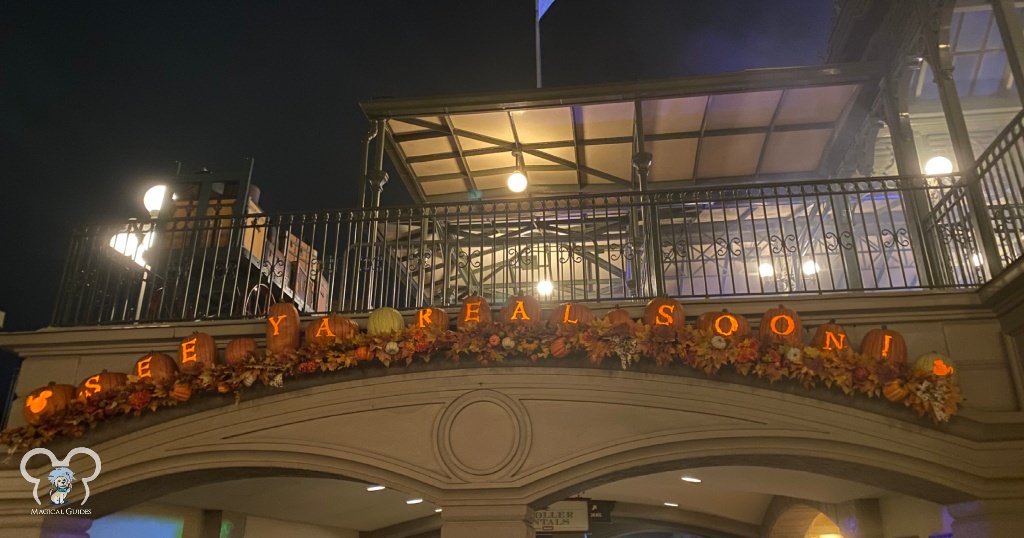 Want to take some of the magic home? You can buy your own Halloween merchandise and decorations. Every year, Disney comes out with new designs that are available on Shop Disney or in the stores in Magic Kingdom and Disney Springs.
Is there trick-or-treating at Disney World?
Another highlight of Halloween parties at Disney is that you get to trick-or-treat, no matter how young or old you are! Treat stations can be found all over Magic Kingdom and are indicated on the event map that you'll be given as you check in for Mickey's Not-So-Scary.
As you walk through, cast members will give you anywhere from a piece of candy to a large handful. It's not just candy corn either (no offense to candy corn lovers), but you can expect treats like M&Ms, Snickers bars, Pirates Booty, Skittles, and more!
For those with allergies, you can ask a cast member for a teal-colored treat bag. You'll be given tokens instead of treats, and you can redeem them at allergy-friendly centers for different goodies.
While you will be provided with a treat bag as you enter the Halloween party, they are fairly small. I recommend bringing your bag for trick-or-treating. The reusable shopping bags sold in the park work perfectly and come in multiple sizes!
Where is the best place for Halloween at Disney?
A trip to Disney World is going to be magical no matter what. If you consider yourself to be a big lover of Halloween, Magic Kingdom is the place to be. From the festive decorations to the nighttime fun, Mickey's Not-So-Scary Halloween Party in Magic Kingdom is one of the best places to celebrate this spooky holiday.